ME WORKING INNA SHOPPINGSTORE FOR FIRE PREVENTION WEEK!! (12 photos)
Hey, guys!! 😊 💜
Can you even guess where I am right now!!?? I am thinkingthoughts NOPE!! Ha ha!! That is AOK 'cuz know why!!?? 'Cuz I am doing special workerman work for the London Fire Department INSIDE A SHOPPINGSTORE!! Yes!! ....................
Truestory I am allaways INSIDE this shinynew pharmateria (Shoppers Drug Mart drug store) with my bestest friendlypal Firefighter Jason telling everybuddy alla 'bout Fire Prevention Week!! Isn't that AMAYZAZING!!?? ..............
Did you know!!?? This yeartimes Fire Prevention Week is telling everybuddy to check their smokeylarms 'cuz if they get too oldentimer, then they do not work right anymores!! YES!!
EVEN IF THEY STILL BEEP OR LIGHT UP AND STUFF, GUYS!! ..................
I am brainlearning lots'nlots from Firefighter Jason, plus I will tell you alla 'bout how to check your smokeylarms inna 'nother special picturestory, K? K!! ...........................
Bestest part is getting to meet so many shinynew friendlypals, guys!! Here are some picturestories of me plus just SOME of the peoples who were soopers'prized to see me inside their shoppingstore!! Ha ha!! ................................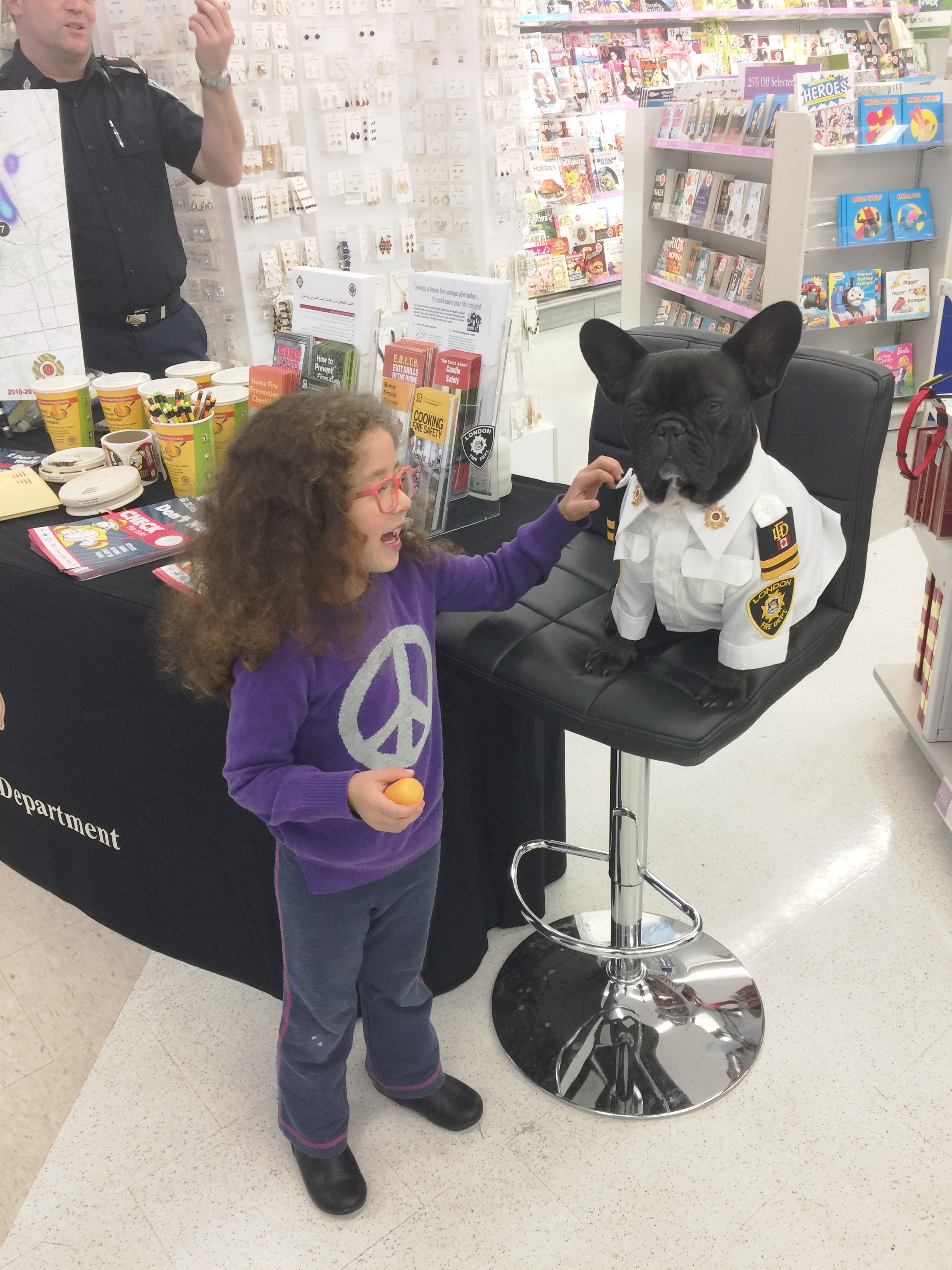 Okeedoke!! Shanksh for stopping in to see me plus FirefighterJason at this shoppingstore, guys!! I am sooper'cited to do more stuff for Fire Prevention Week too!! Yup!! It is sooper'portant, plus I am sooperproud to help!! Plus MAYBE... just MAAAAAAAAAAYBE...
one daytimes I will be inside YOUR SHOPPINGSTORE!!
😊 😊 😊 See you latertimes!! 😊 😊 😊