THURSDAY MORNINGTIMES... PLUS SHINYNEW INTHESAMEPLACEFRIENDS!! (6 photos + 2 galleries)
Hey, you guys!! 😊💜😊💜😊💜
Goodmorningtimes and stuff!! Yes!! Did you know!!?? This shinynew Thursdaytimes is gonna be sooperbusy for me, Archie Brindleton!! Yup!! I will tell more waymorelots 'bout that, butt for the nowabouts I wanna share some picturestories from when me plus Mirabelle plus even UncleDanny got to be INTHESAMEPLACEFRIENDS with some soopercool peoples!! YUP!! ........................................
Did you know what else!!??
These peoples are soopergood friendlyfriends of our AUNTIE INDIA, plus they have wanted to be inthesameplacefriends with us for a buncha whiles!! Truestory!! Plus.... FINALLYTIMES......
IT TOTALLY HAPPENED AND STUFF!! You will see!! .........................
Say "HI!!" to Sarah plus Steve, everybuddy!!
Aren't they 'mazing!!?? IKNOW!! We got to hang out on our shinynew deck made of stickybits, plus tell stories, plus basically hang out and stuff for sooperlongtimes!! It was AMAYZAZING!! .......
Sarah gave me lotsa lovings, plus 'specially lotsa real good bellyrubbings!! YUP!! .....................
Plus Mirabelly luvluvloved STEVE's burlybeard, guys!! She tried sooperhard to BOP HIS FUZZY FACEPARTS!! Hee hee!!
Anyhoozle.... have a real good looksee at our sooperfun visit with SARAH PLUS STEVE!! ..............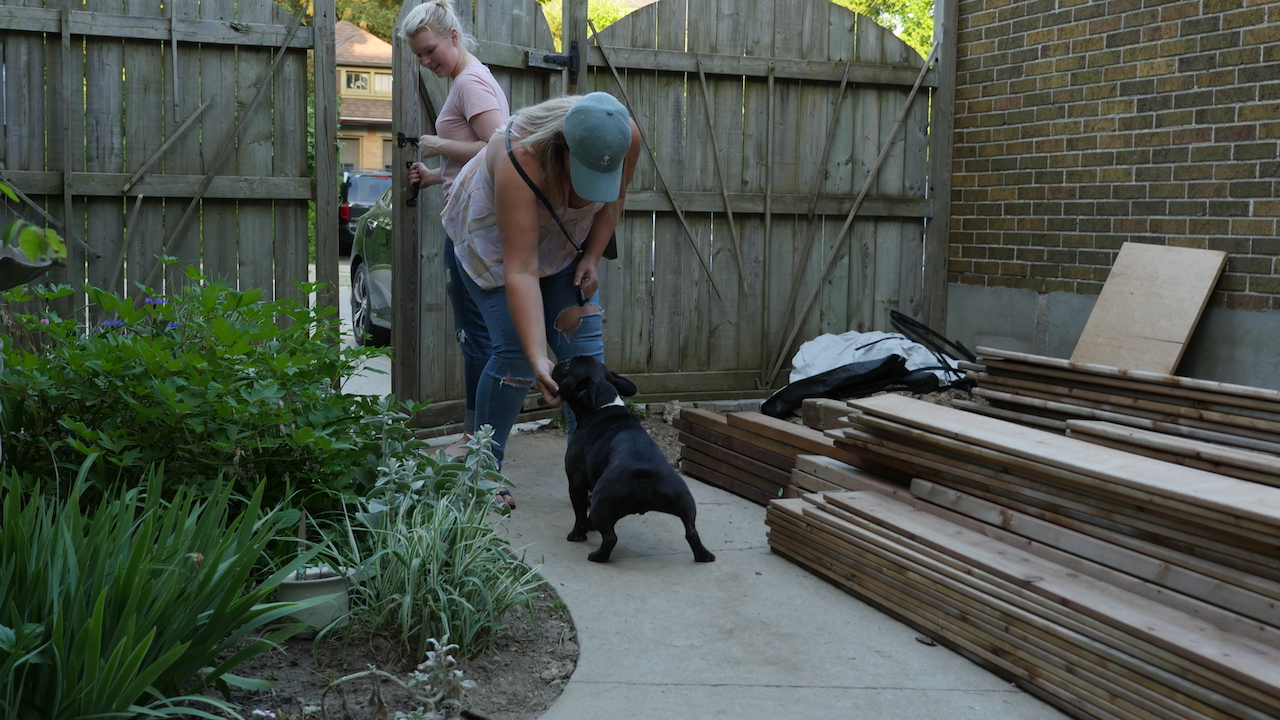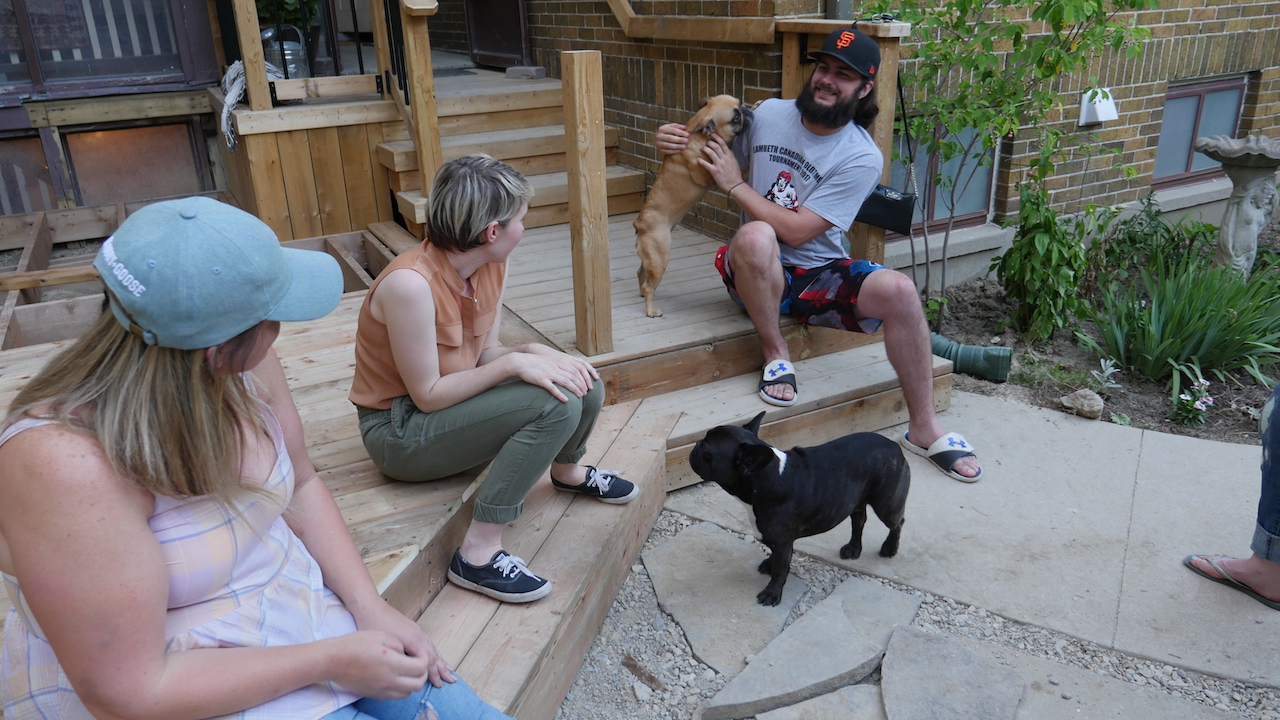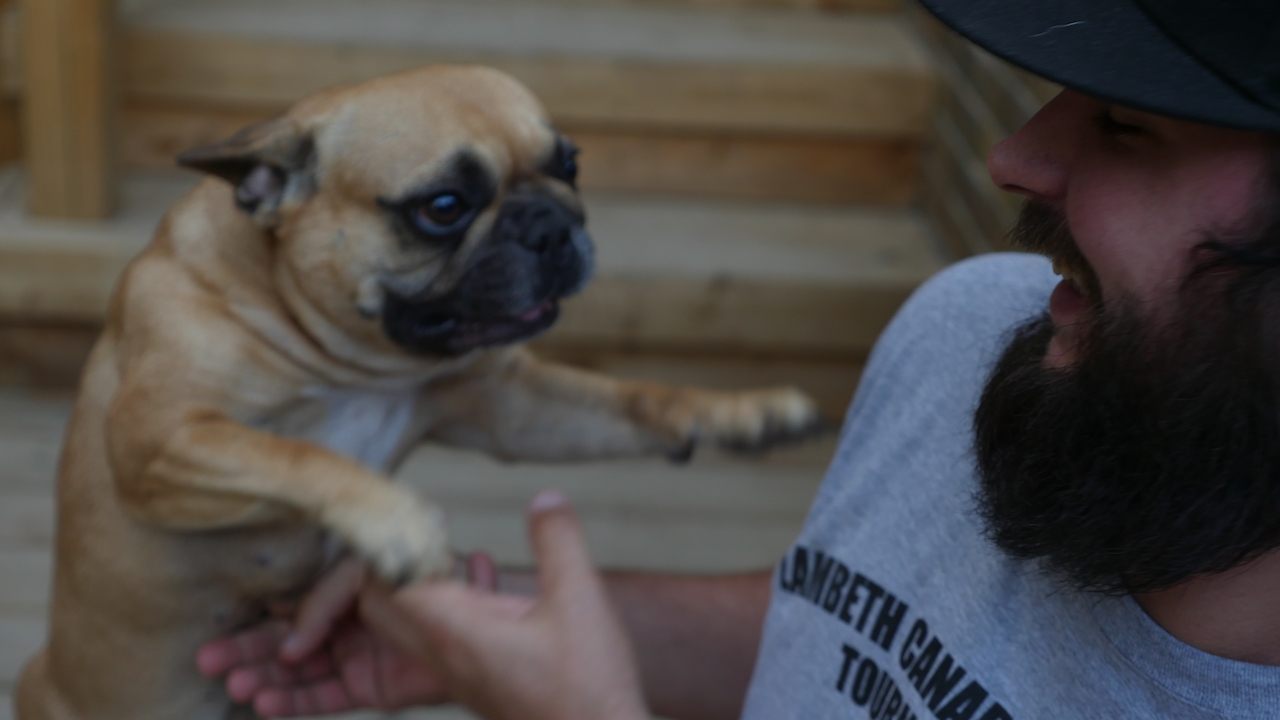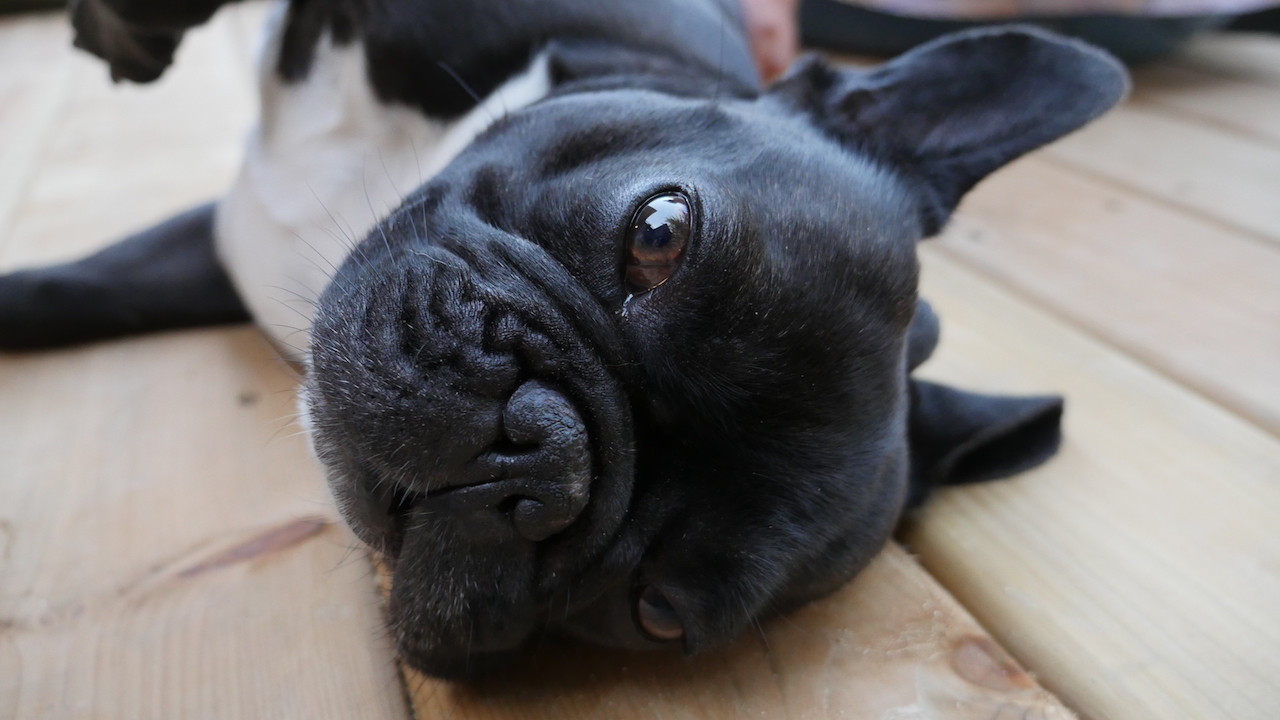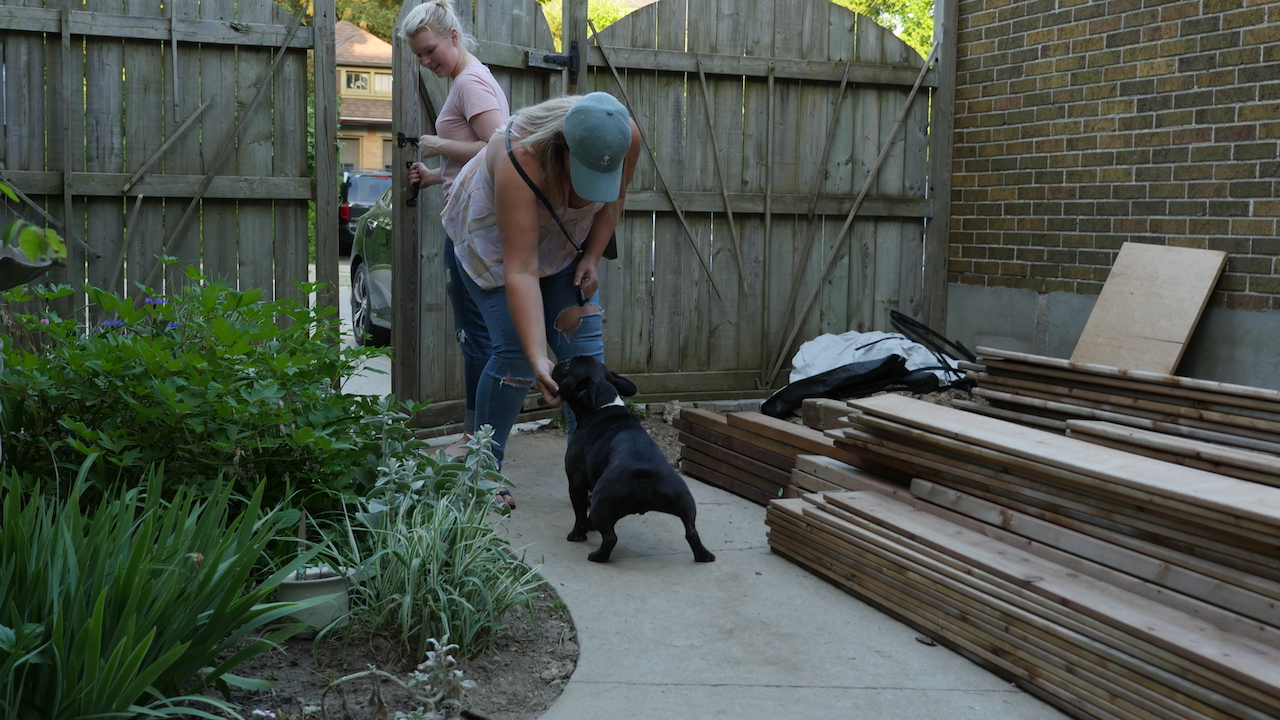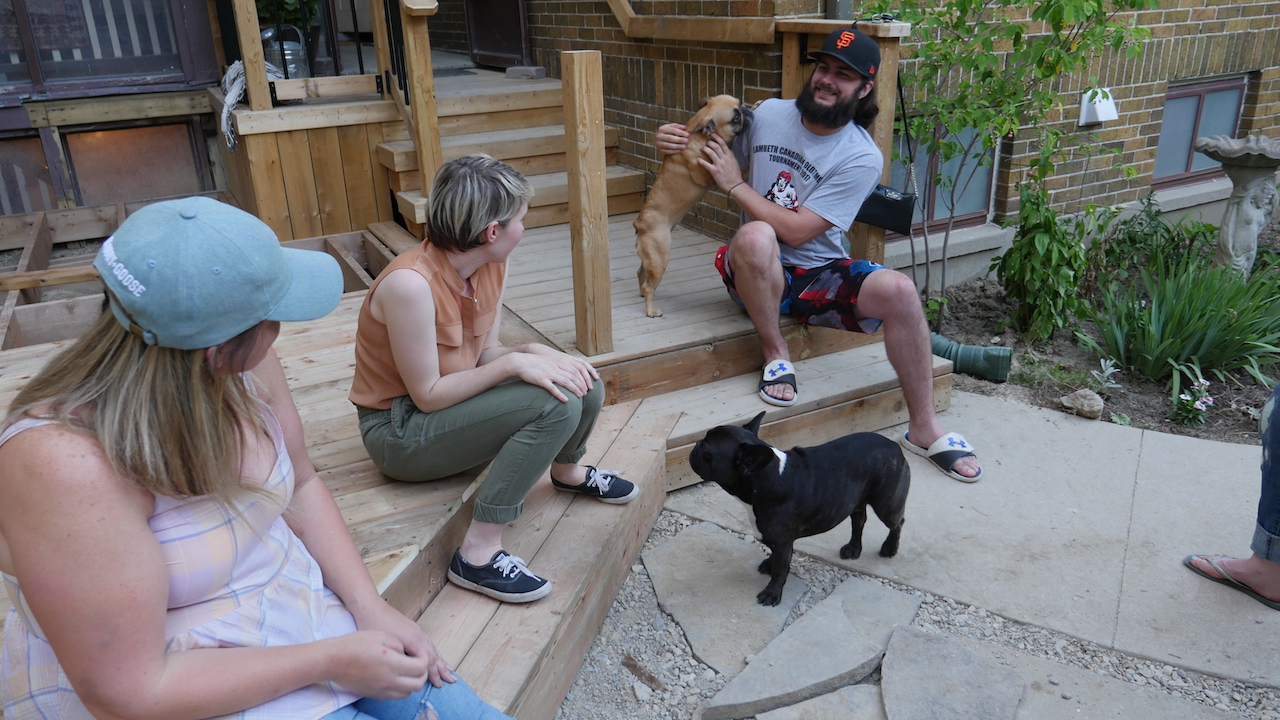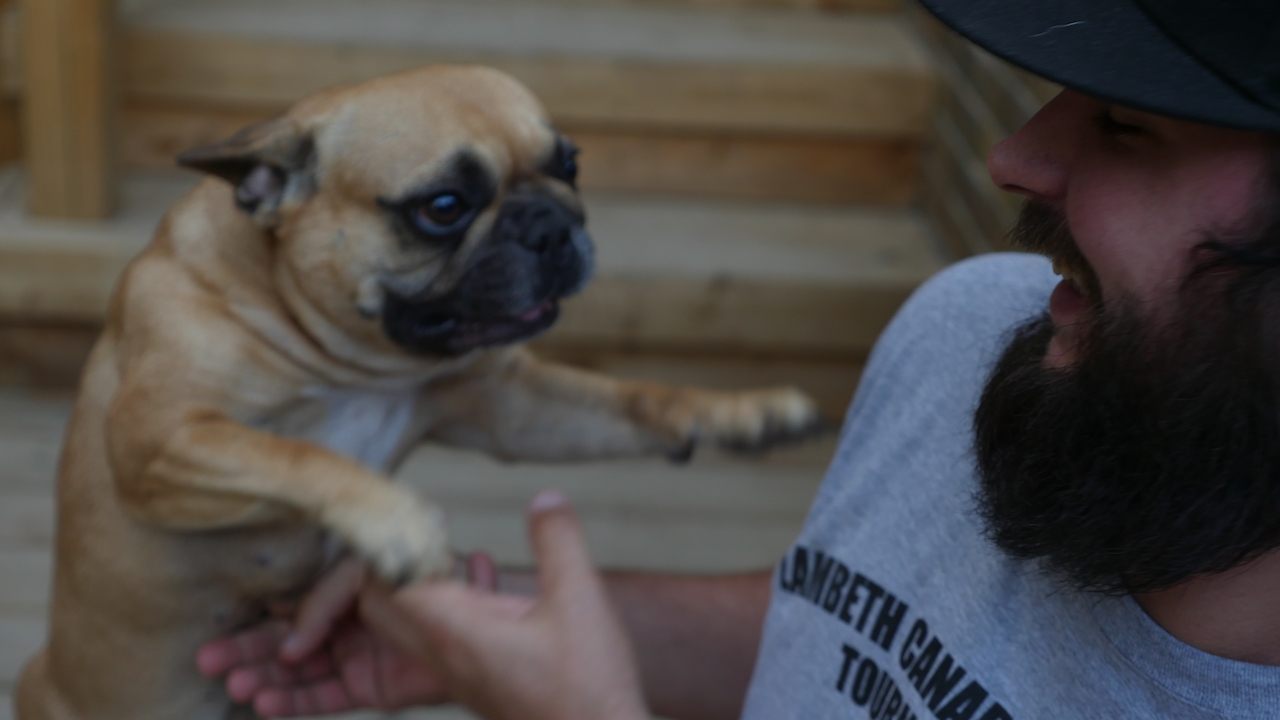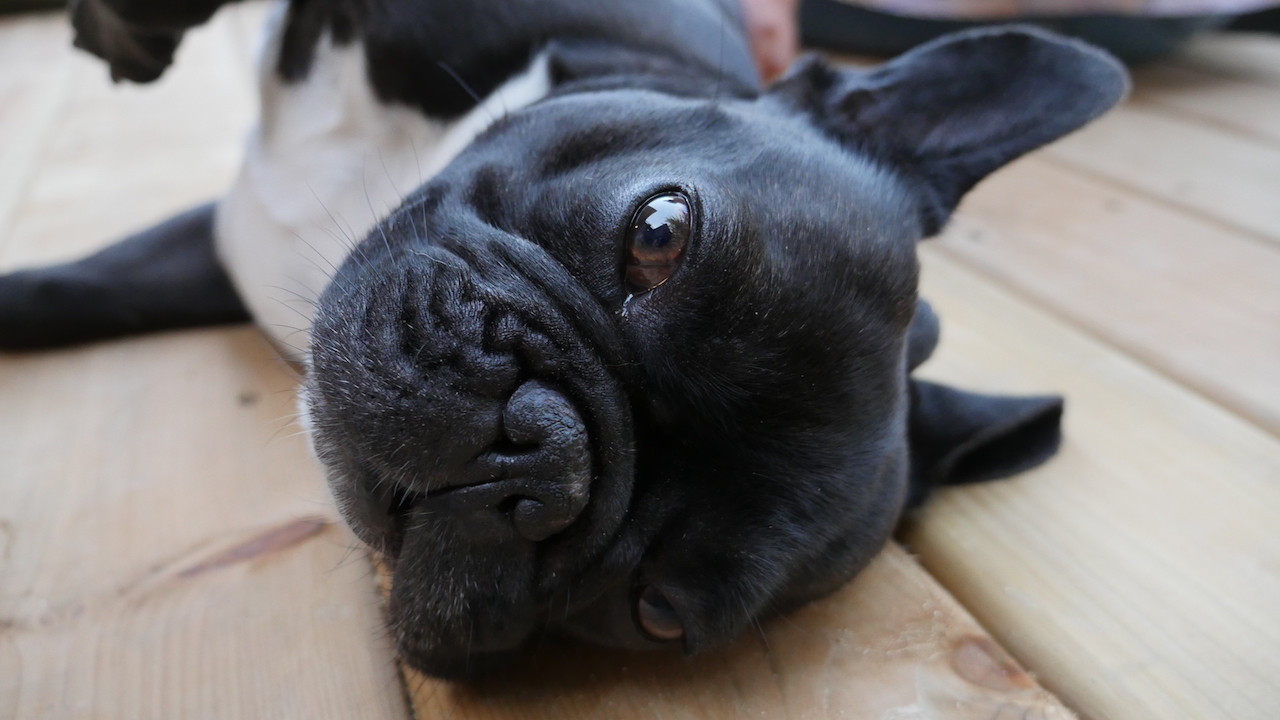 We luvluvlove to make shinynew inthesameplacefriends, guys!! Sure do!! It is the BESTEST!! Plus maybe one daytimes we will be inthesameplacefriends with YOU, too!! Maybe!! Prolly!! 'COURSE!!
OH!! That totally 'minds me, you guys!!.............................
UNCLE DANNY came out to say "HI!!" for littlebits too, plus did you know!!?? This is...
💜🎂🎁🎈 UNCLE DANNY'S HAPPYHAPPY BIRTHDAYTIMES!! 🎈🎁🎂💜
Yup!! There is lots'nlots of stuffs goings on, so we are gonna have his BirthdayPartyTimes latertimes so's the whole entire Brindlebunch can be there and stuff, butt if you can, maybe say....
HAPPYHAPPYBIRTHDAYTIMES, UNCLEDANNY!!
So's he knows we all luvluvlove him sooperlots, plus we are full-up with happy that he has joined our familypack, K? K!! Shanksh, guys!! You are the BESTEST!! 💜💜💜. Here are some picturestories of UncleDanny getting lovings from MumMum plus Pop just for fun!! YUP!! .................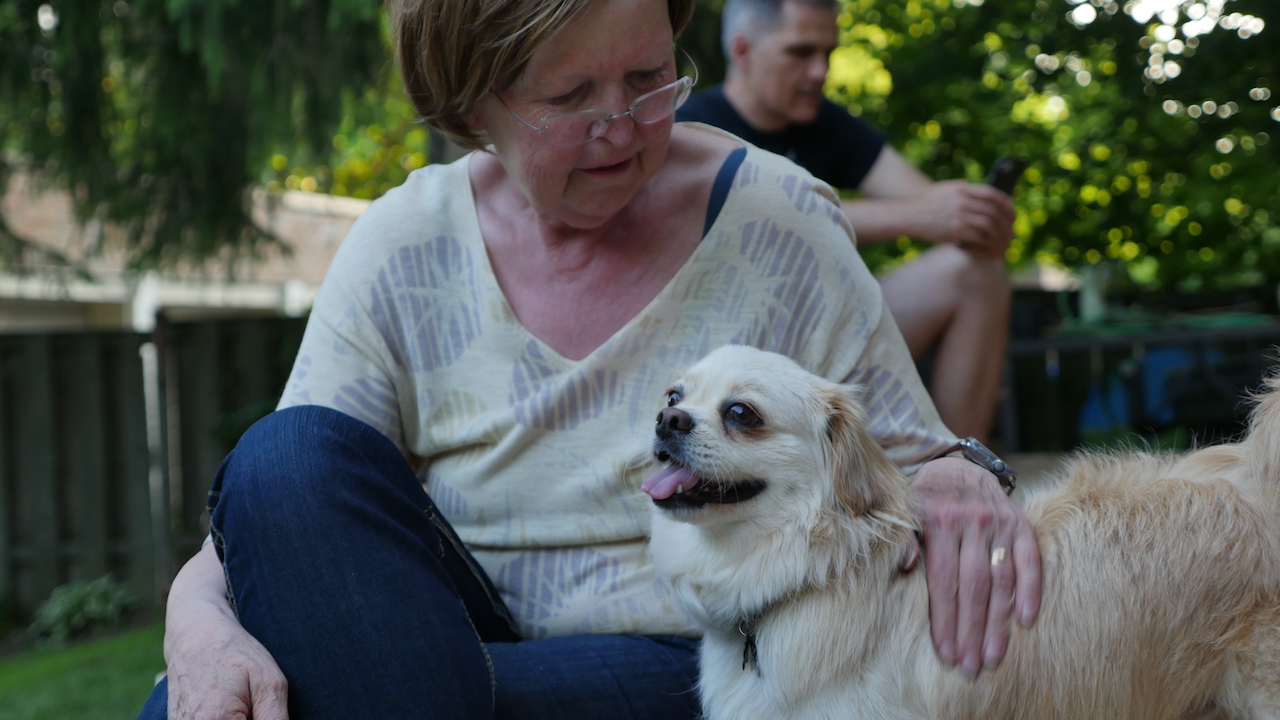 He is a pretty fun guy, amirite!!?? Plus just yesterdaytimes he was brainlearned 'bout the SPRINKLEHOSE!! Yup!! It is not my most favourite thing, guys!! Mirabelle either!! Butt bleeve you me UNCLE DANNY LUVLUVLOVES THE SPRINKLEHOSE!! Ha ha!! .....................................
So HappyHappyThursdaytimes, guys!! 😊😊😊
This is gonna be a sooperfun, hustlebustly daytimes 'cuz I have a morningtimes HappyHeartMission, plus then a sooperspecial DOOP DEE DOOP exploradventure with friendlypals allaways from the ST.LOUISparts of the AMERICAplace, plus then a FIRE SAFETY MISSION at Tecumseh Learningschool!! *WHEW*
IKNOW!! It is gonna be crazybananas, butt sooperfun awesometimes too!!
See you latertimes, everybuddy!!
Stay safe, plus 'member to not forget: have some fun!! YES!! 'Cuz you deserve it, K? K!!
😊💜 Luvluvlove you guys!! 💜😊
H💜 H💜 H💜