FRIDAY MORNINGTIMES... PLUS A WHOLE BUNCHA BUILDERATING AT A PARK!! (9 photos + gallery)
Hey, guys!! 😊❤️😊❤️😊❤️
Goodmorningtimes and stuff!! Pretty much it is soopernice to see YOUR faceparts this shinynew Fridaytimes, butt... prolly it is not so easy to see OUR faceparts onna 'count of the camerabox going crazybananas from too many sunsmiles!! Truestory!! Sorry 'bout that, guys!! .................
Butt me plus Mirabelly are still sooper'cited to share with you what we founded on our DOOP DEE DOOP exploradventure near where our AUNTIE M lives!! YES!!
Check it out, everybuddy!! This here walkingbridge is shinynew!! Yup!! Plus, if you did not know, alls there USED to be here was a skinny little wildertrail, BUTT NOT ANYMORES!! .................
See, our city where we live is builderating a whole buncha sooper'mazing walkingroads so that mostly everythings is all stuck together with trails like this, so's you can get EVERYWHERES in our London, Ontraioplace onna cyclebike!! YUP!! Or rollyshoes!! Or just by runnerating!!
Plus THIS chunk was soopertough 'cuz rollytrain tracks went RIGHT THROUGH THE MIDDLE of where this here walkingroad needs to go, so now they are going crazybananas to builderate walkingbridges like this one to go OVER!! Isn't that 'MAZING!!?? IKNOW!! ..................
YUP!! Plus this here walkingbridge is not even the one that goes allaways over the rollytrain tracks, guys!! NOPE!! It is too teensy!! This one takes you to the shinynew walkingroad, plus the walkingroad takes you to the GIGANTICAL ONE that does that!!
Butt this here little guy is still soopernice for reals!! Have a looksee!! ...............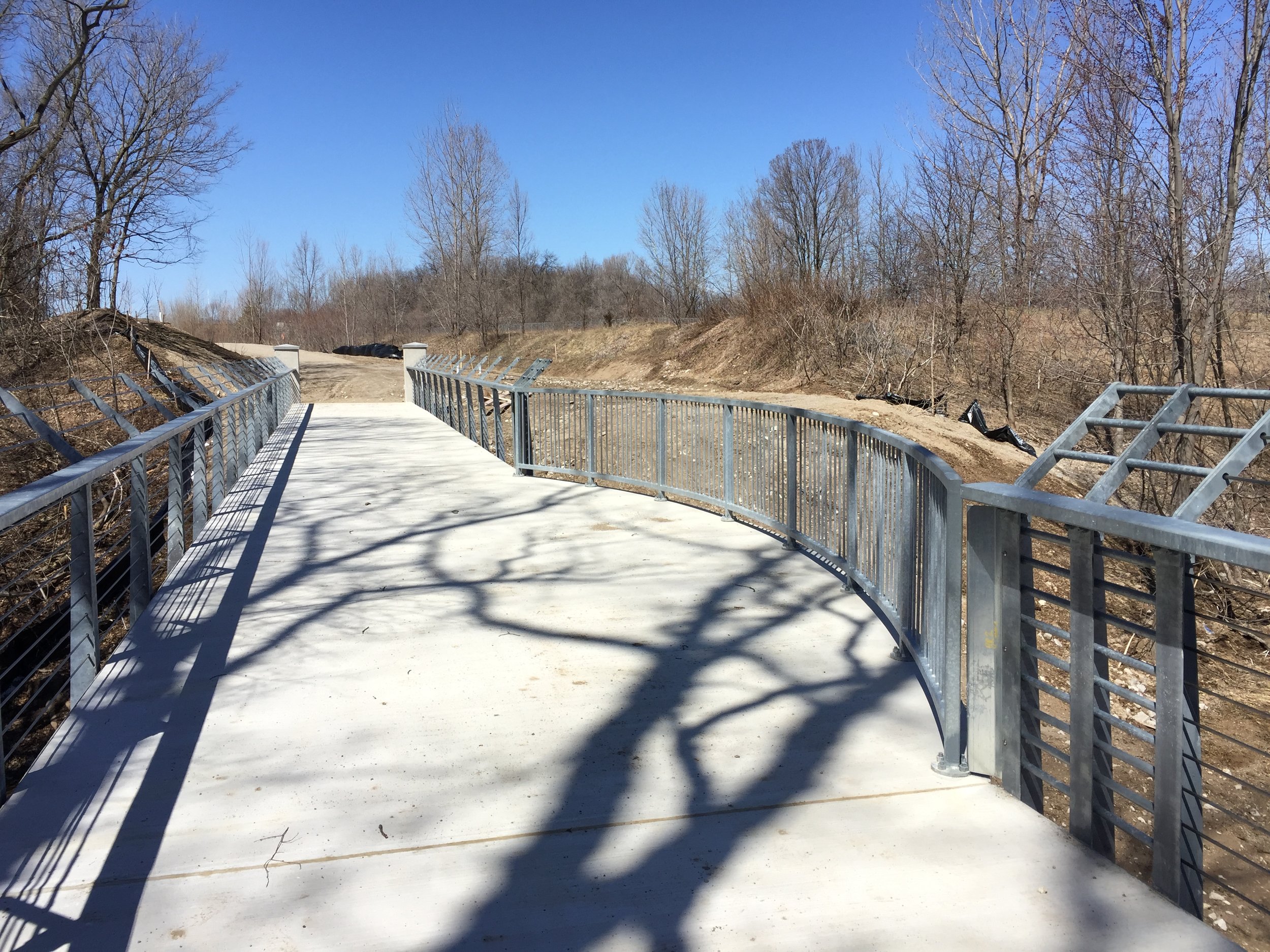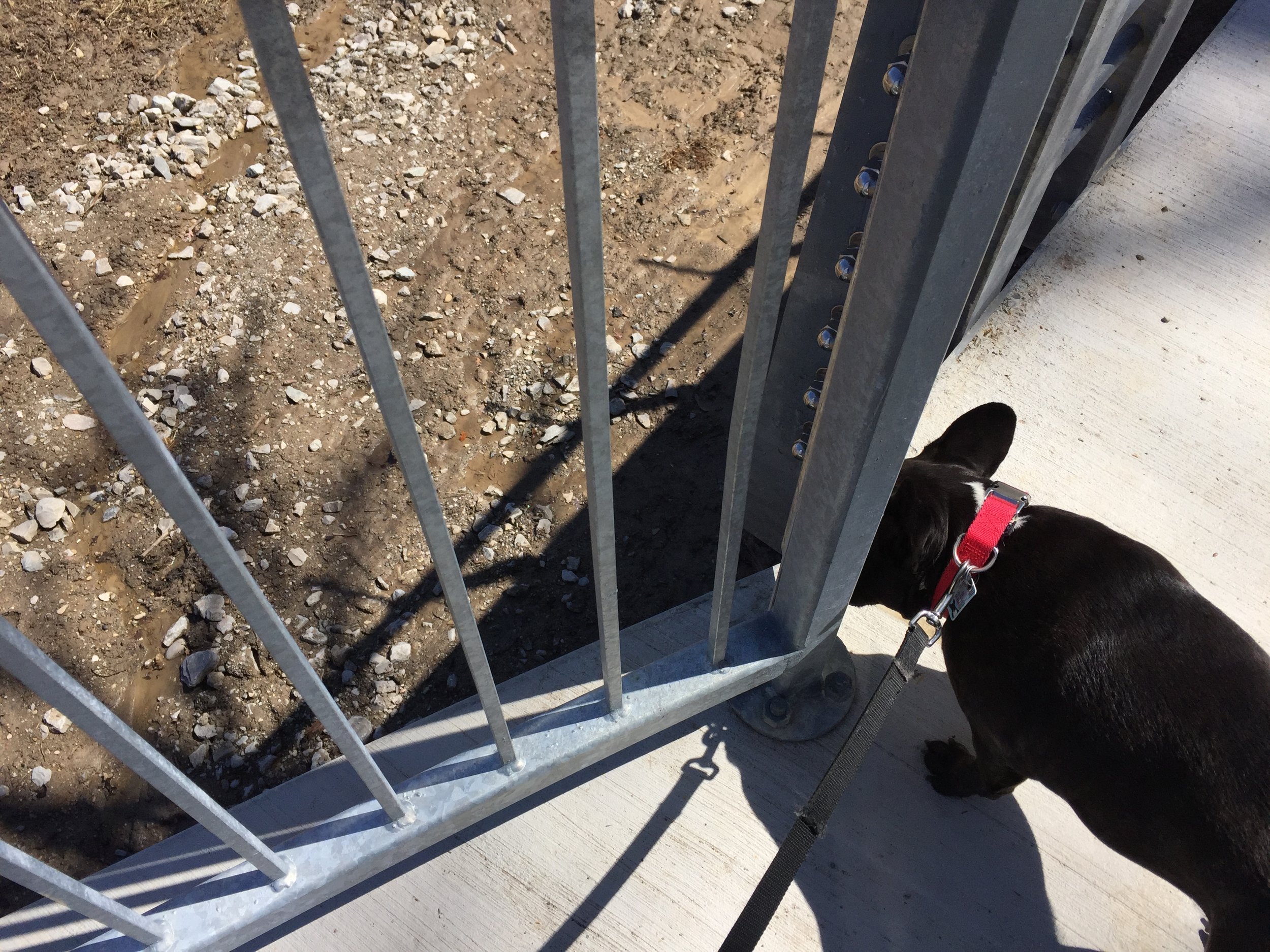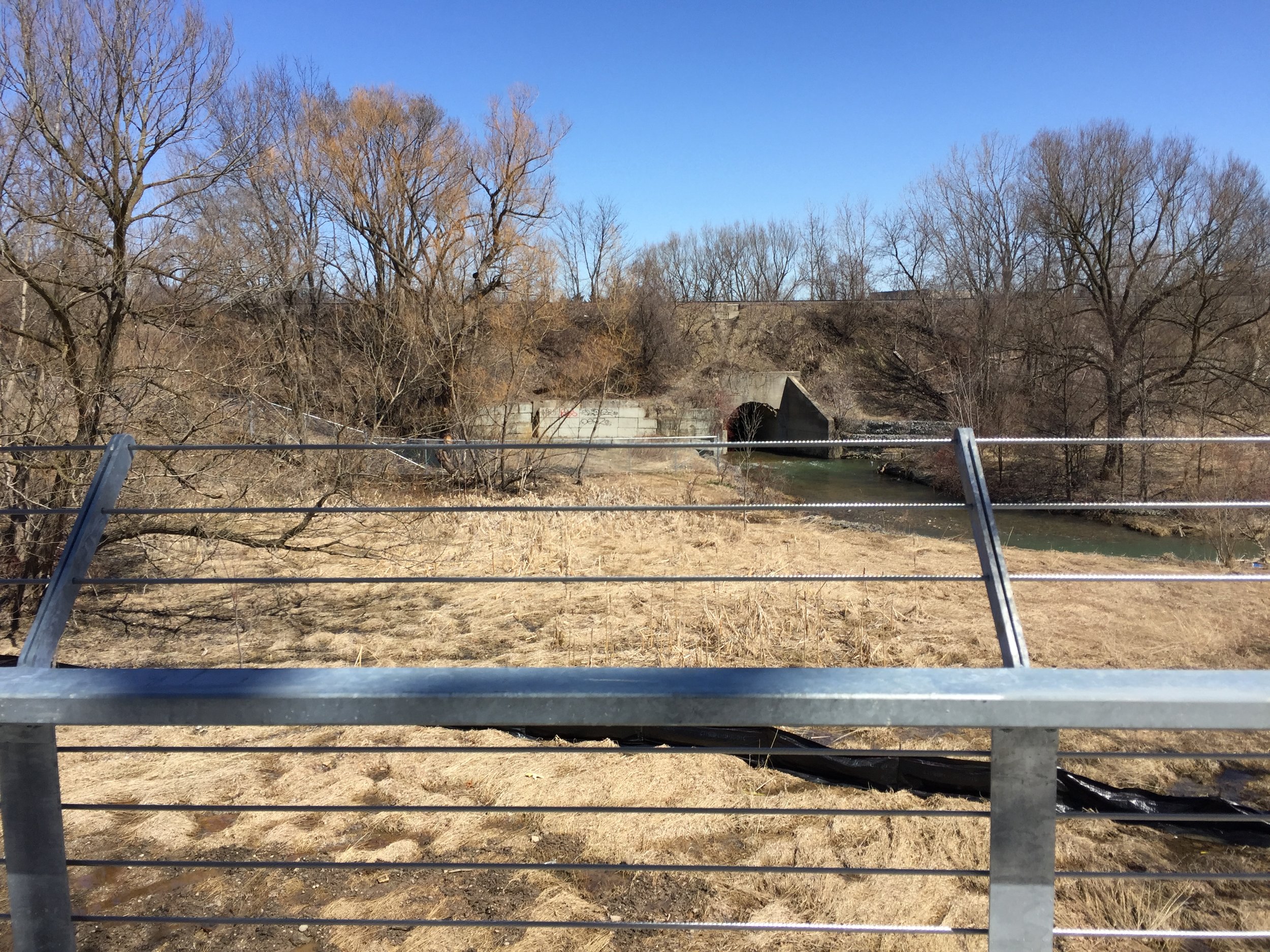 The walkingroad is not all done yet, butt this here little bridge sure looks all done!! Plus it works soopergood too!! Me plus Mirabelly even went BOTH WAYS onnit!! YUP!!
Did you see the roundish part in the middle!!?? That is for pointing your lookingmarbles at The NatureMama plus alla her babies!! Not so much nowabouts, butt latertimes when she is all wakeywakey, that will be soopernice!! Sure will!! .............................
OKEEDOKE!! 😊😊😊
This here little bridge is pretty cool, butt just wait 'till you see where the walkingroad takes you NEXTEST!! Great googilymoogily!! I could not hardly bleeve it!! Check THIS out, guys!! .................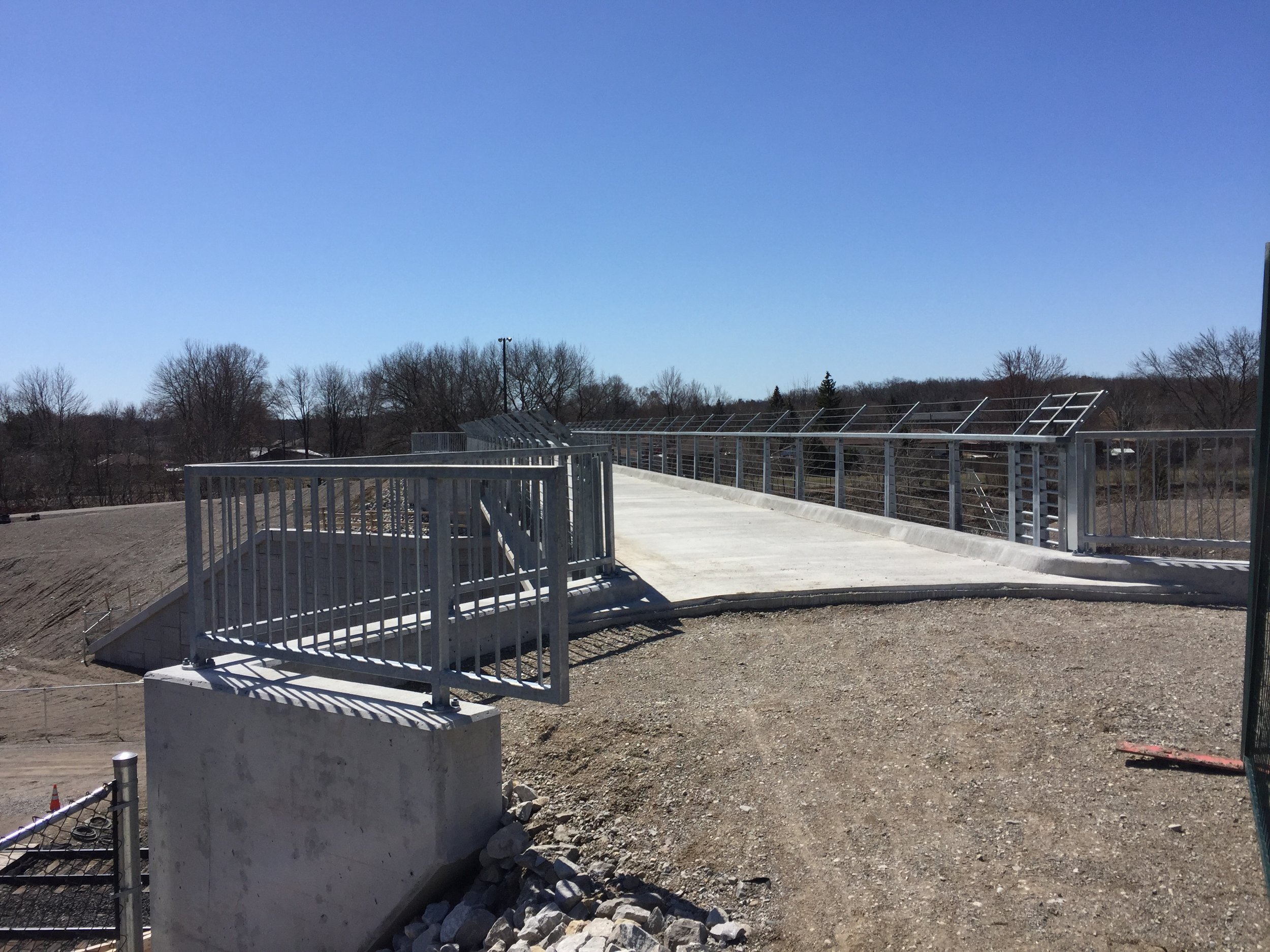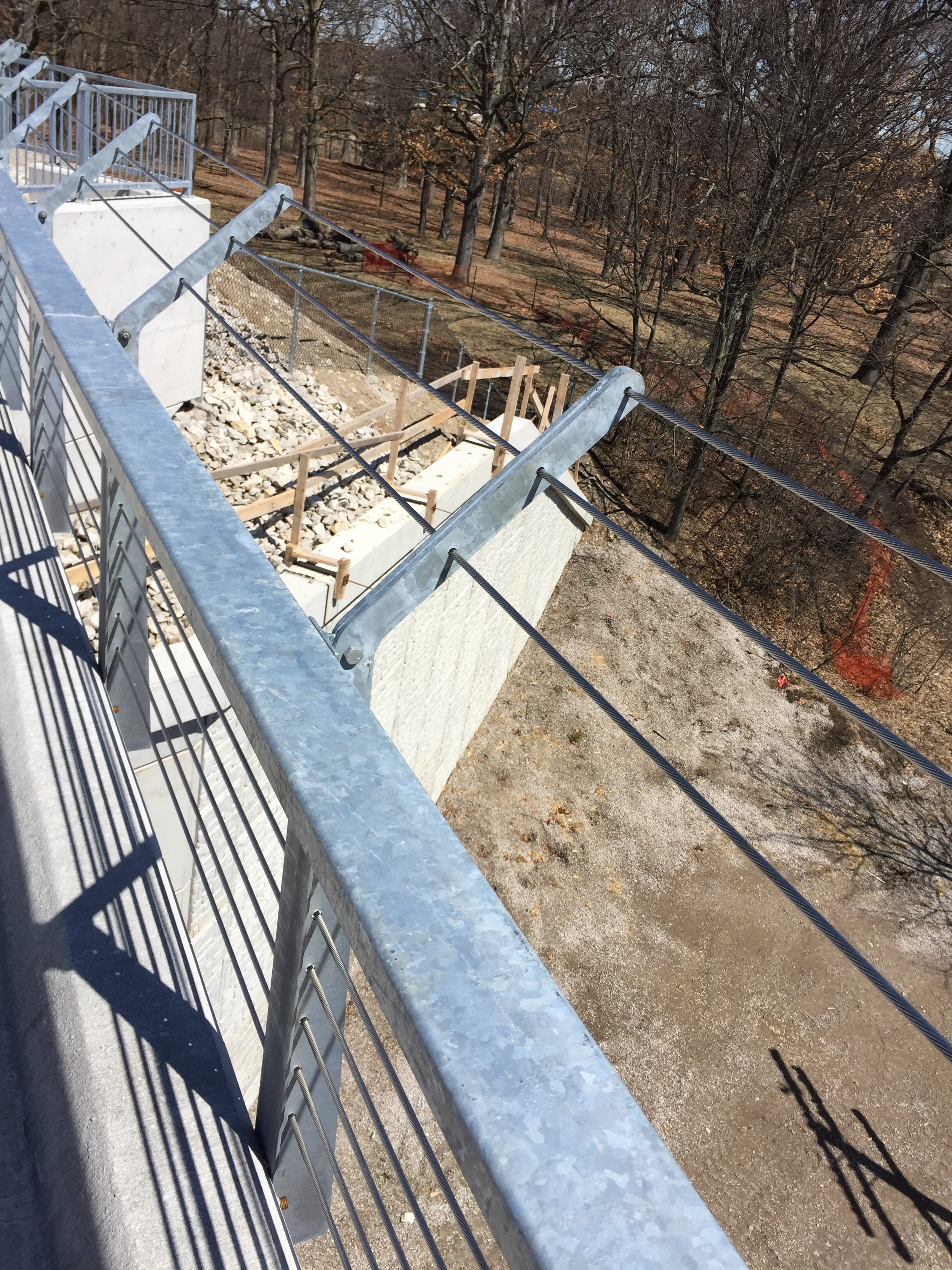 Guys!! Seriousface!! Not ANY of this gigantical walkingbridge was here befores!! I am not even joshing!! Forever plus everever if you wanted to DOOP DEE DOOP from one park to the other park YOU HAD TO GO OVER ROLLYTRAIN TRACKS WITH YOUR FEETS!! I KNOW!! Sooperdangerous, amirite!!??
BUTT NOWABOUTS, there here gigantical walkingbridge goes right OVER!! 'MAZING!! .......
Plus on the OTHER side is where KIWANIS park is guys!! Yup!! That has been there forevertimes, butt they are doing lotsa builderating over THERE too!! Check it out!! ........................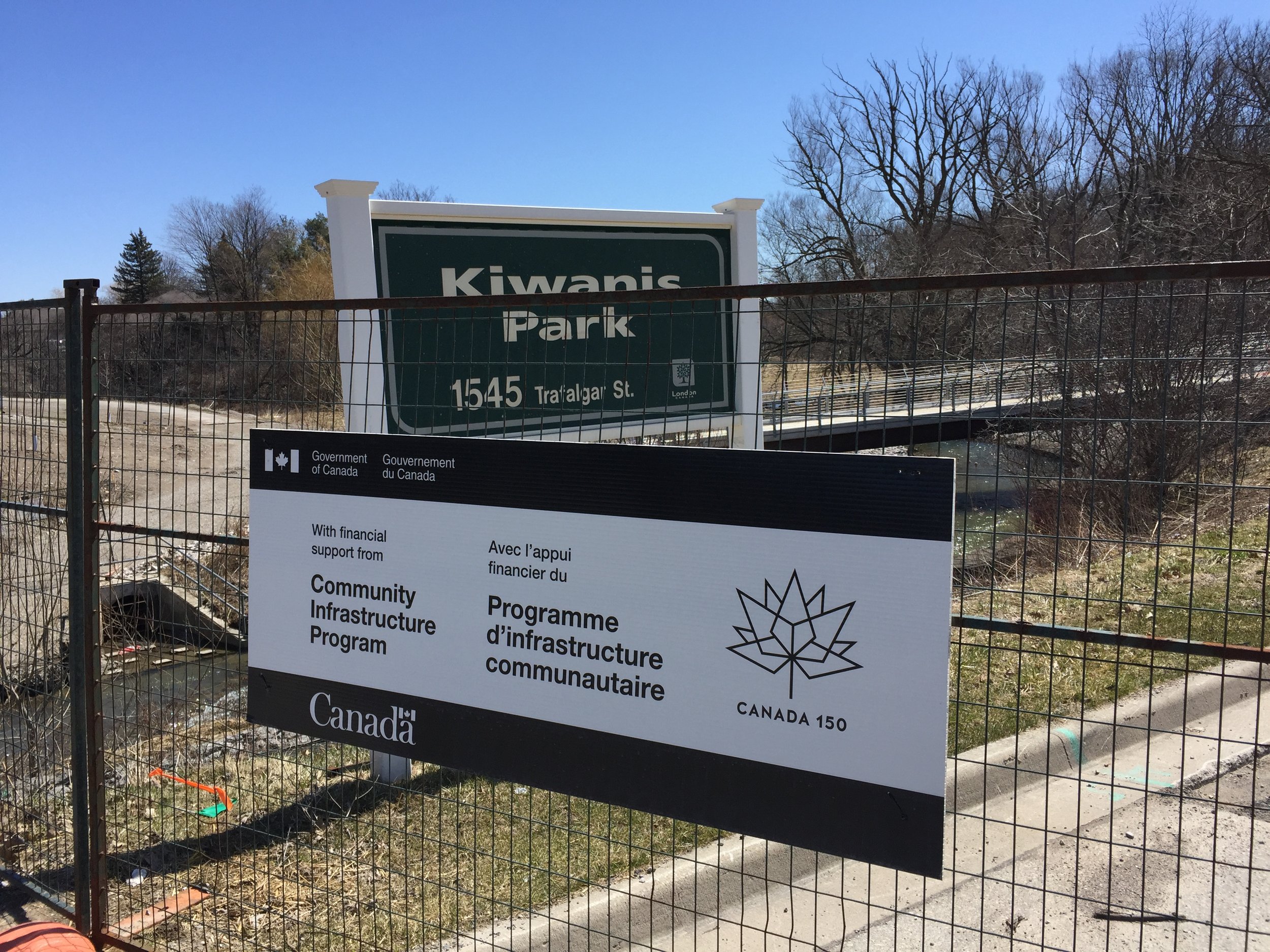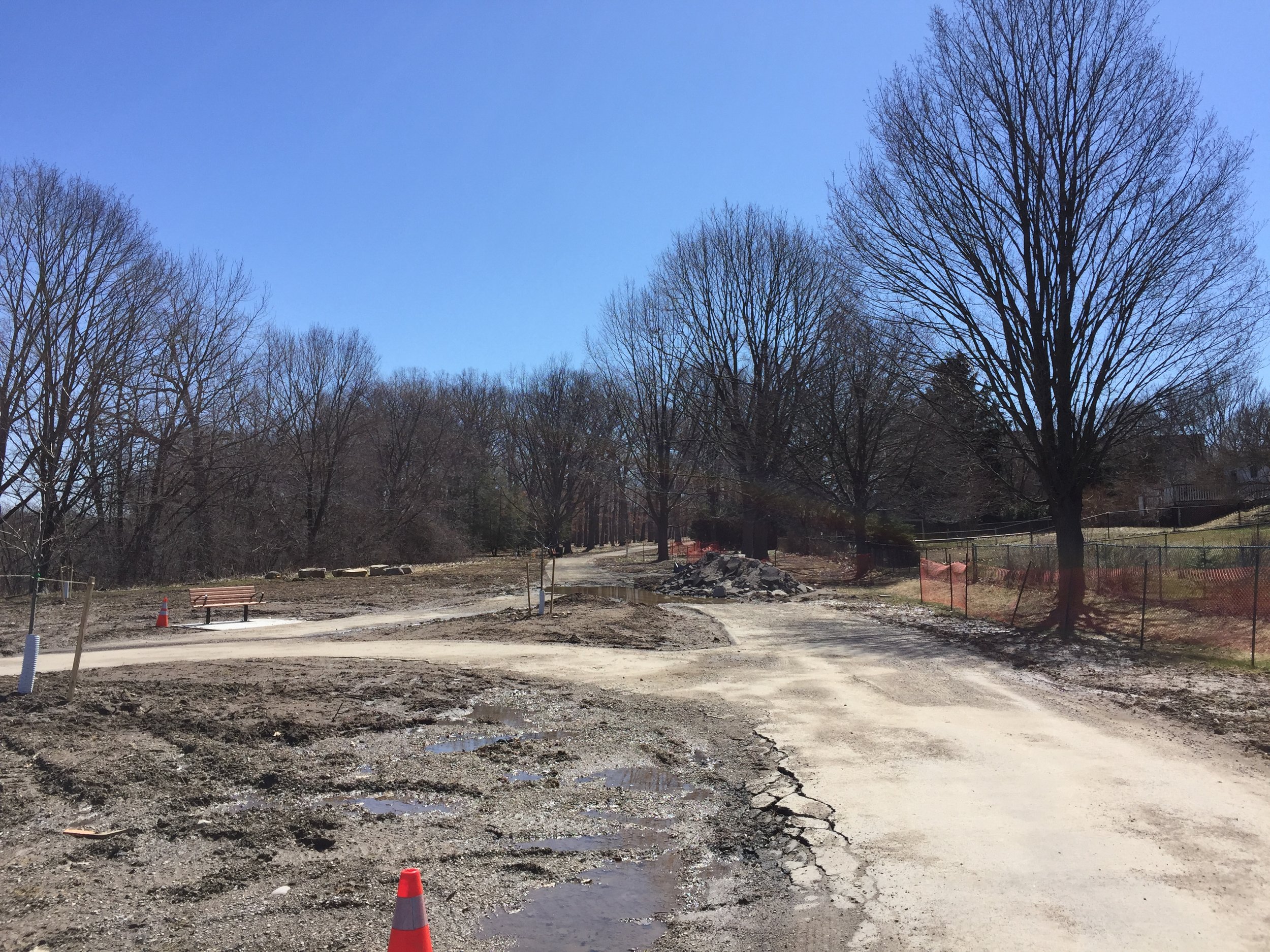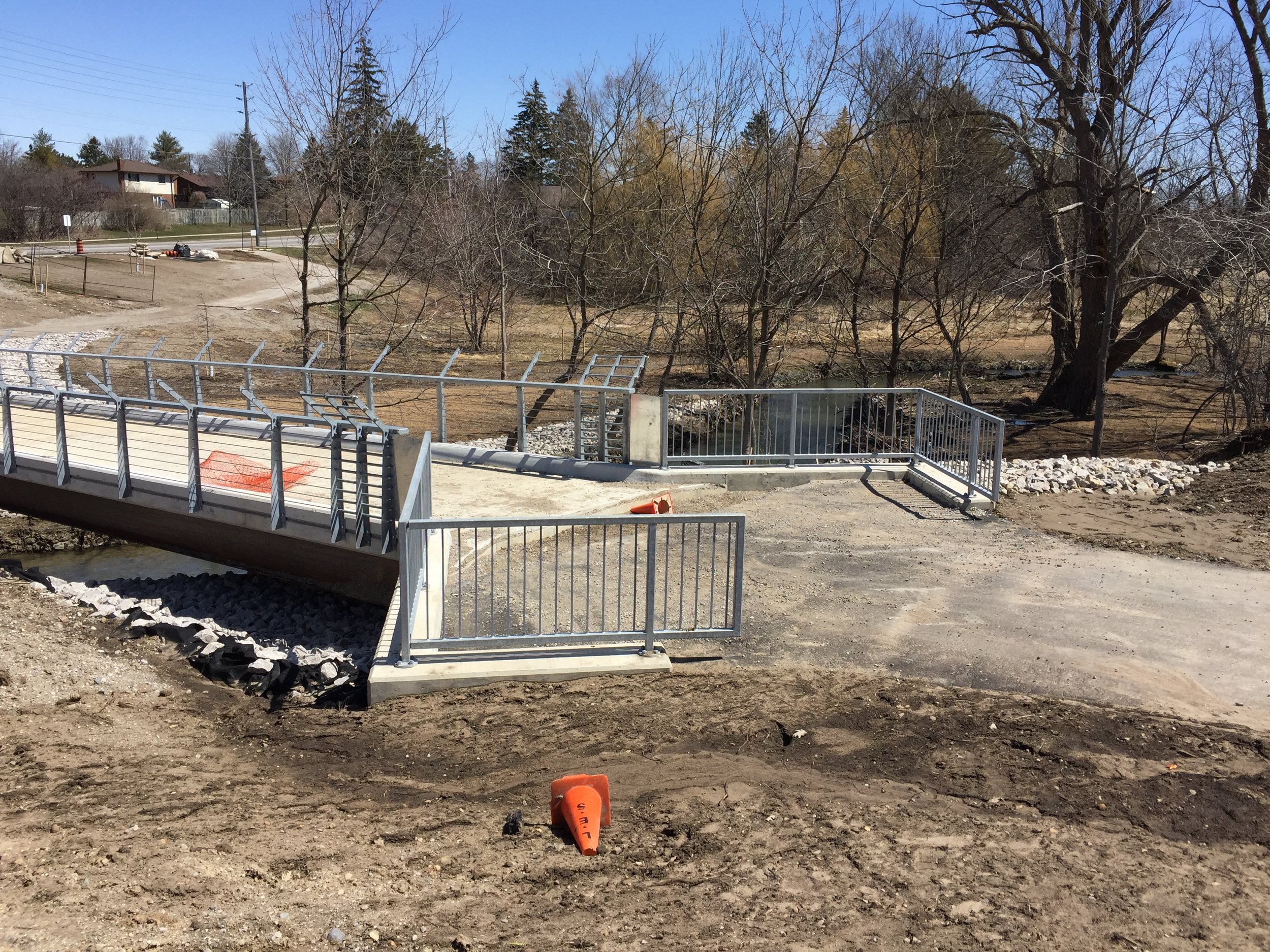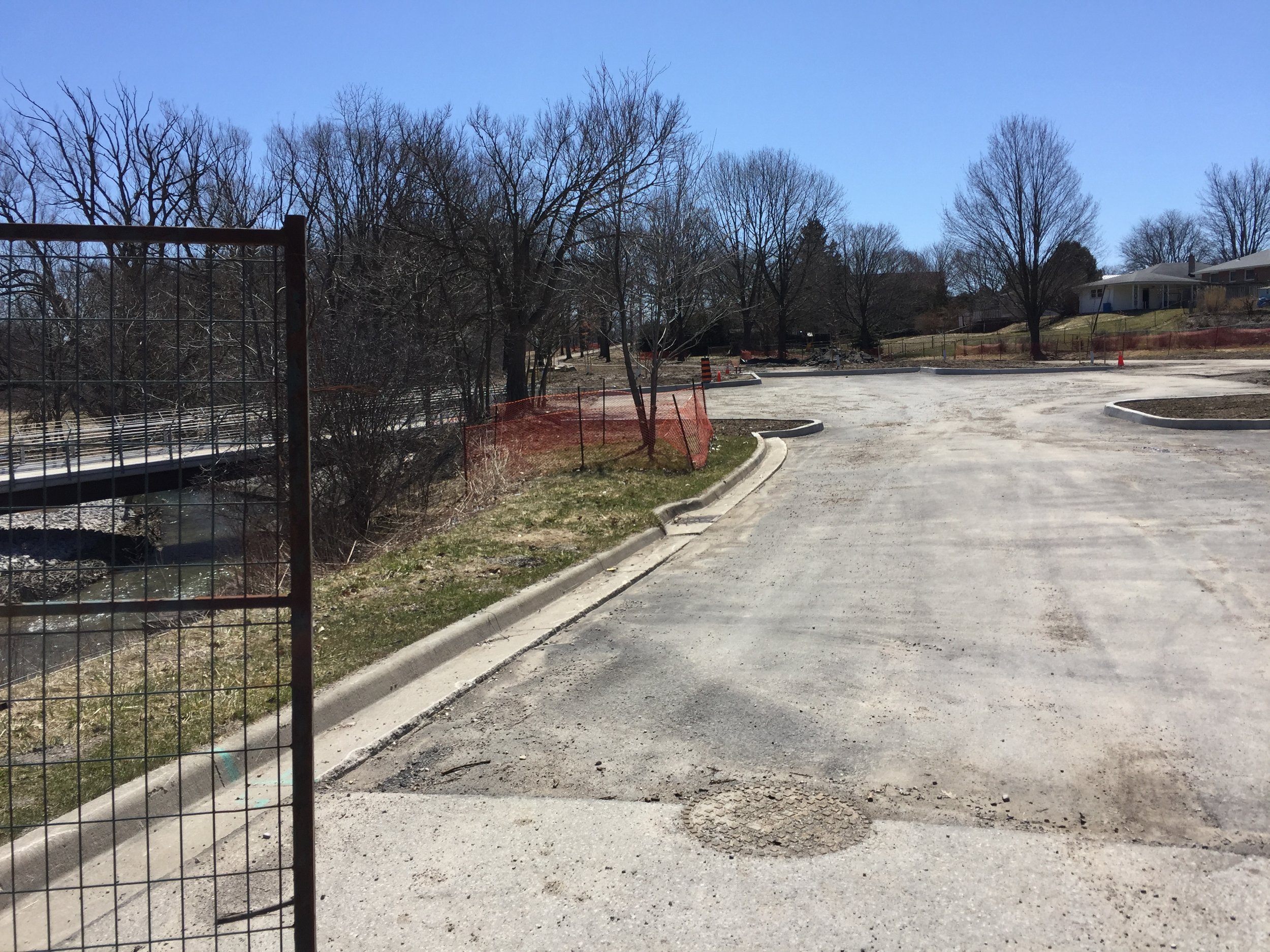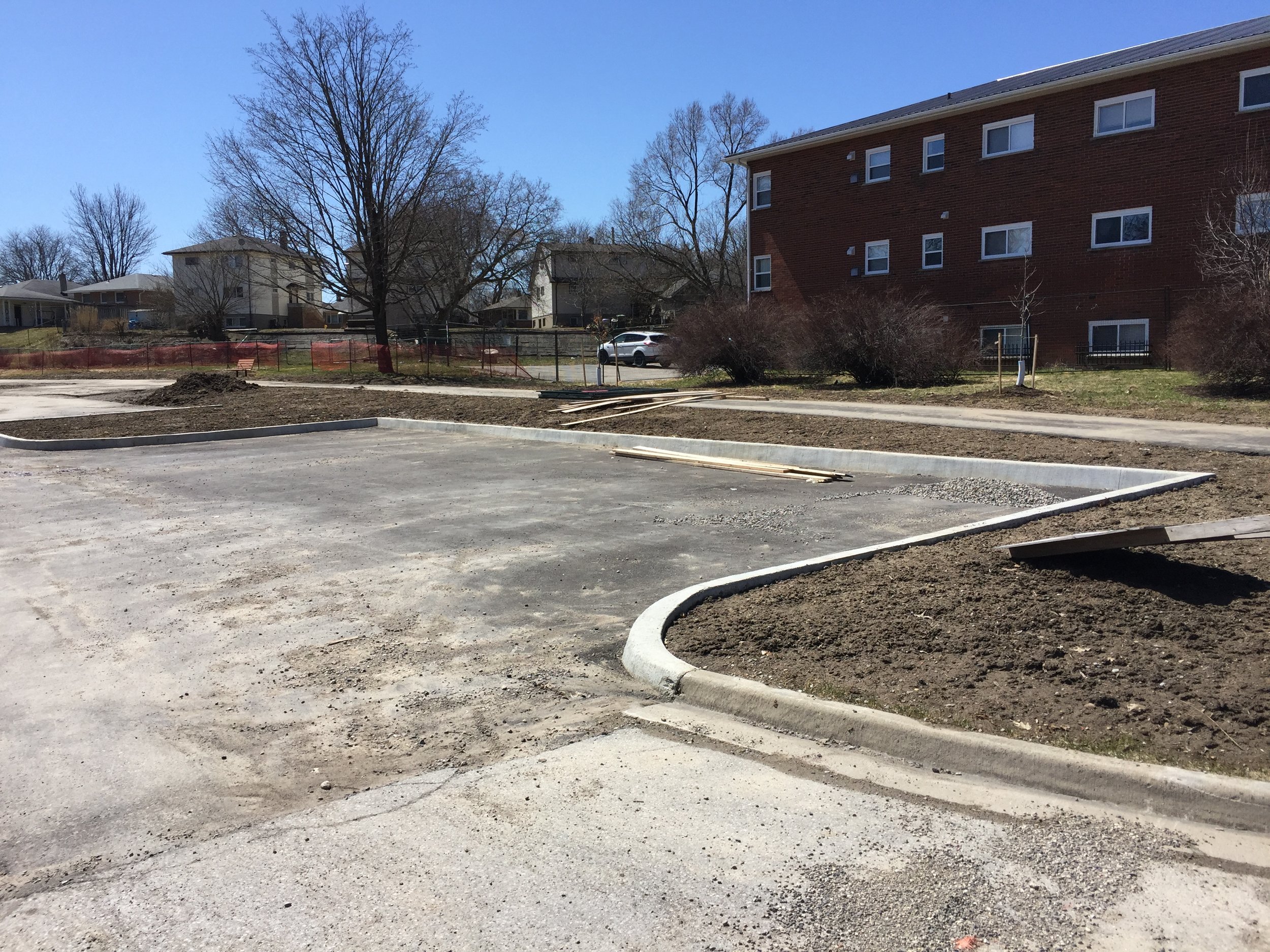 They made the parking rodeo waymoresmaller to make room for a 'nother teensy walkingbridge over there too!! Yup!! Basically, they are doing big piles of builderating so nobuddy has to go 'cross rollytrain tracks OR rollycar roads, guys!! SOOPER'MAZING, plus also SOOPERSAFE!!
Nowabouts we go OVER or UNDER for crying out Pete!! .....................
GOLLY!! My brainmelon is still 'sploding, guys!! Since I was just a babyperson, I have been exploradventuring all over everywheres 'roundabouts here, so seeing alla this stuff 'ppear outta nowheres is CRAZYBANANAS!!
Butt no joshing it is AWESOMETIMES!! Plus when it is all done for reals, I am thinkingthoughts it is prolly gonna look sooperpretty too!! Prolly!! .....................
Just goes to show, guys!! Exploradventuring is sooperfun 'cuz you neverever know what you are gonna find, amirite!!?? Pretty much!!
HappyMerryFridaytimes, guys!! 😊❤️😘❤️😍❤️
Me plus Mirabelly hope you can get to the outsideplace for sooperfun awesometimes too 'cuz wanna know why!!??
❤️❤️❤️ 'Cuz we luvluvlove you guys!! ❤️❤️❤️
H❤️H❤️H❤️