WEDNESDAY MORNINGTIMES... PLUS OUR SHINYNEW GARDENPARTS!! (15 photos + 2 galleries)
GOODMORNINGTIMES!! 😊❤️😊❤️😊❤️
Golly!! It is soopernice to see your faceparts this shinynew morningtimes, guys!! Sure is!! ...........
Isn't it 'MAZING that nowabouts is the Wednesdaytimes a 'gain!!?? IKNOW!! The daytimes sure do go zoomers someofthetimes, don'tchathink!!?? US TOO!! ....................
So..... me plus Mirabelly are on the crooked hill at the frontest part of our buildinghouse, 'cuz you will not even BLEEVE what happened, guys!! I SURE DIDN'T!! MIRABELLY EITHER!! ............
A whole buncha workermans with lotsa workerman tools, plus rollytrucks, plus even a little robot that plays musicsounds came to our buildinghouse yesterdaytimes!! TRUESTORY!! .............
Me plus Mirabelly did not even know, butt their job was to make our buildinghouse look BEAUTIFULLISH a 'gain, 'cuz the GARDENPARTS got to looking kinda SCRUFFY, guys!!
YUP!! POP said it looked like the picturemovie called JURASSIC MARBLEWORLD for crying out Pete!! ........................
Anyhoozle...... everywhere's else in our neighbourhood was lookerating real nice!! We'll SHOW YOU, K? K!!
Firstofalls let's look over thattaways at the prettiest block in all of our WORTLEY VILLAGE!! Every buildinghouse over there is sooperpretty!! ................
That is 'cross the rollycar road where THE LELLOMAN lives!! You can see him real easy nowabouts!! Plus check out alla the leafygreens on the fencings!! ...................
That is to where alla the juniorpeoples do their goofballery at TECUMSEH LEARNINGSCHOOL, guys!! The leafygreens are so THICK you can hardly see any juniorpeoples!!
BUTT YOU CAN SURE HEAR THEIR SQUEALINGS!! Hee hee!! .....................
Plus that is our oldentimer buildinghouse over thattaways!! Everythings is looking soopernice 'cuz of The NatureMama putting so much GREEEEEEEEEEEEEEEEEEEEEEEEN everywheres!! .............
So that is how come MUMUM plus MISS LISA called a whole buncha workermans to make sure our buildinghose looked sooperpretty too!!
Did you know!!?? In oldentimesdays the gardenparts of our buildinghose were part of a GARDEN TOUR, plus they used to win AWARDS and everythings!! TRUESTORY!! ................
Plus everybuddy in our buildinghouse wants to try to make them that pretty a 'gain!!! YUP!!
SO... when Mirabelly went for a checking up to DR. LORI's doctoranarian place, I got to watcherate the workermans!! .....................
Just so's you know, Mirabelly is doing WAYMOREBETTER, guys!! Yup!! Her breatherating is soopergood!! She calms down waymorefaster, plus does not mind the stinkywarmness as much, plus is not COUGHING or BARFING hardly at all!! So THAT is 'MAZING!! Butt......
She is still getting itchy lumpybumps, so MUM took her to get shinynew CHINESE MEDICINES to help!! YUP!! Plus THAT is when I got to hang out with the WORKERMANS!! Check it out!! .............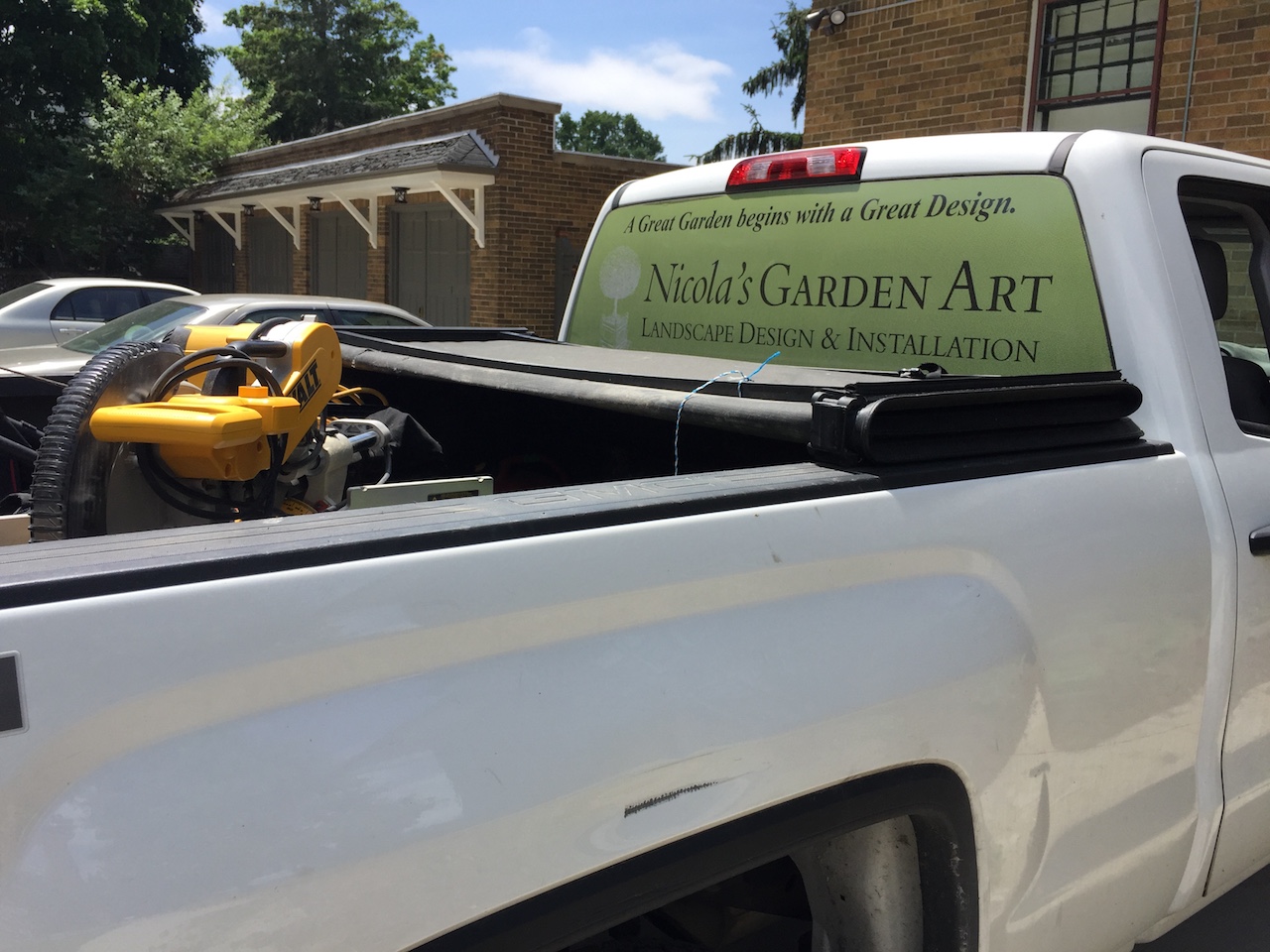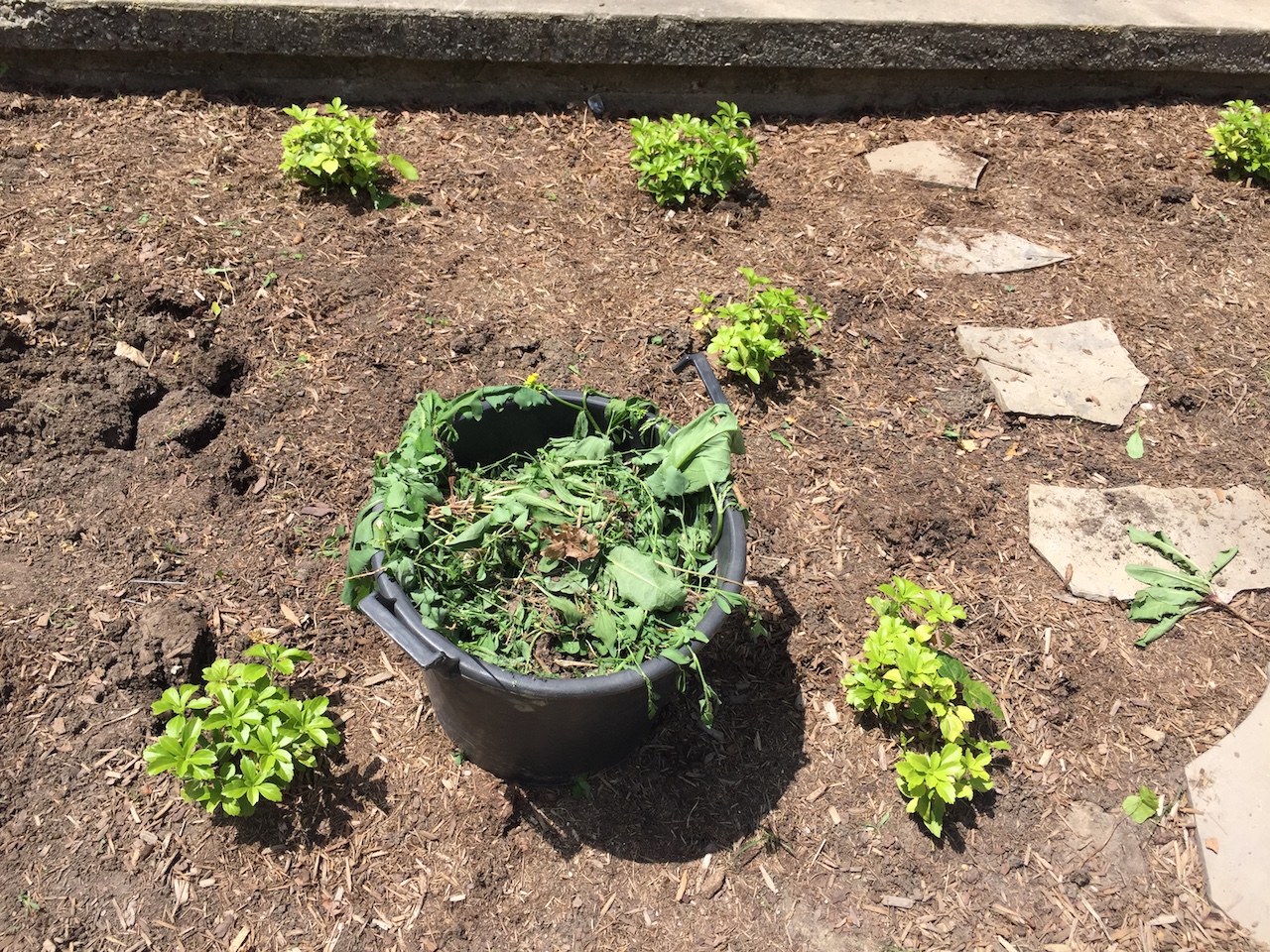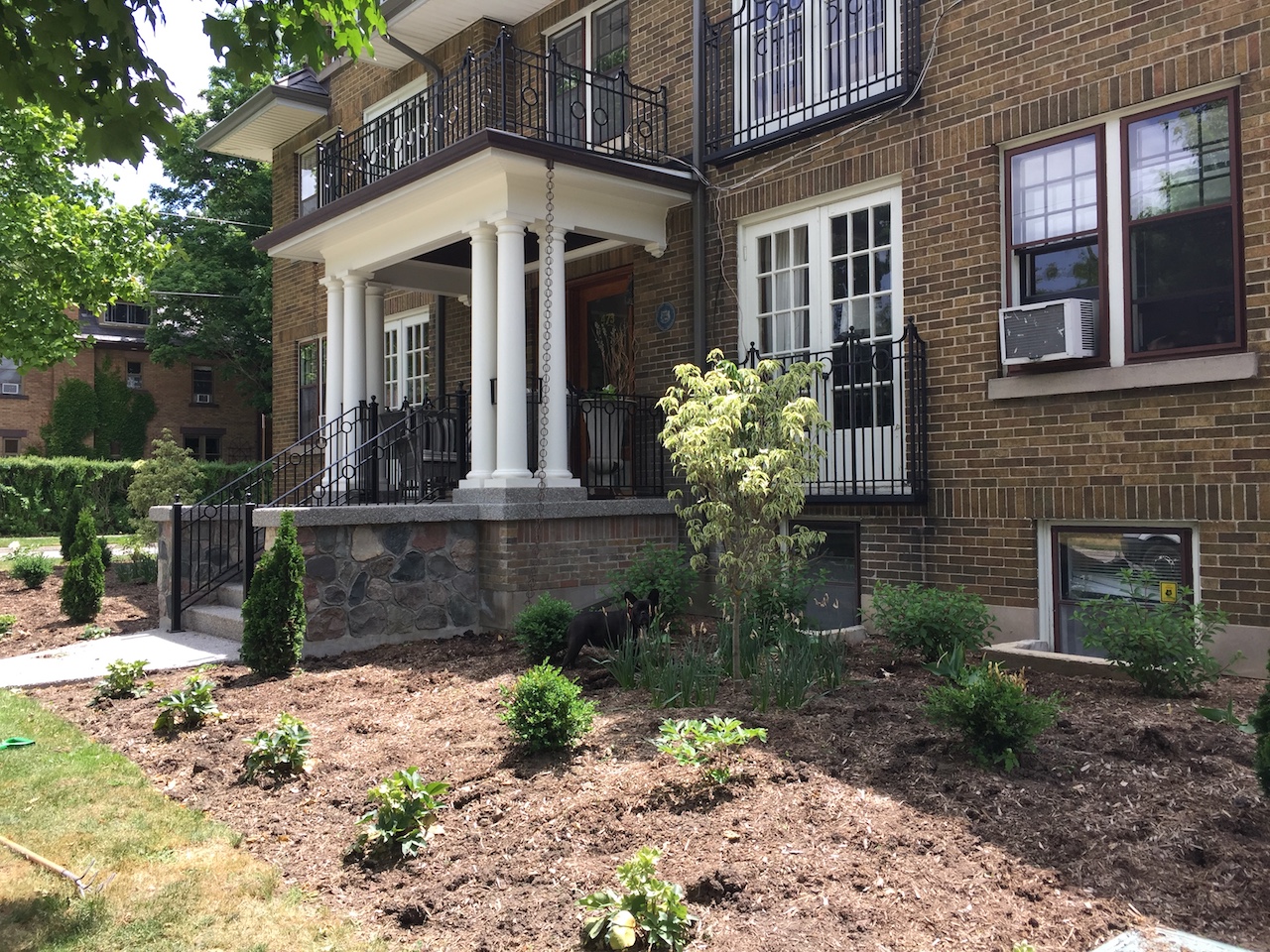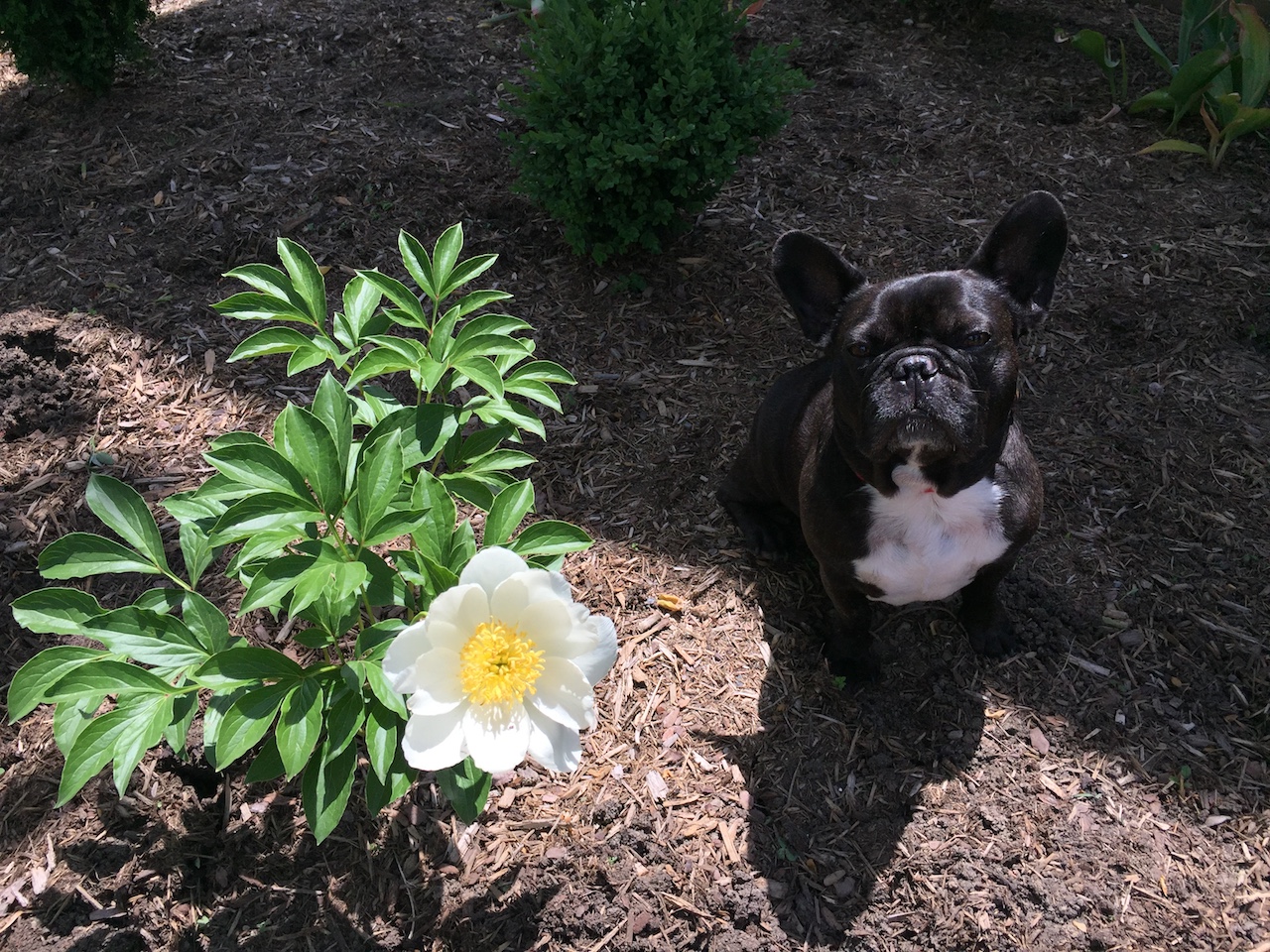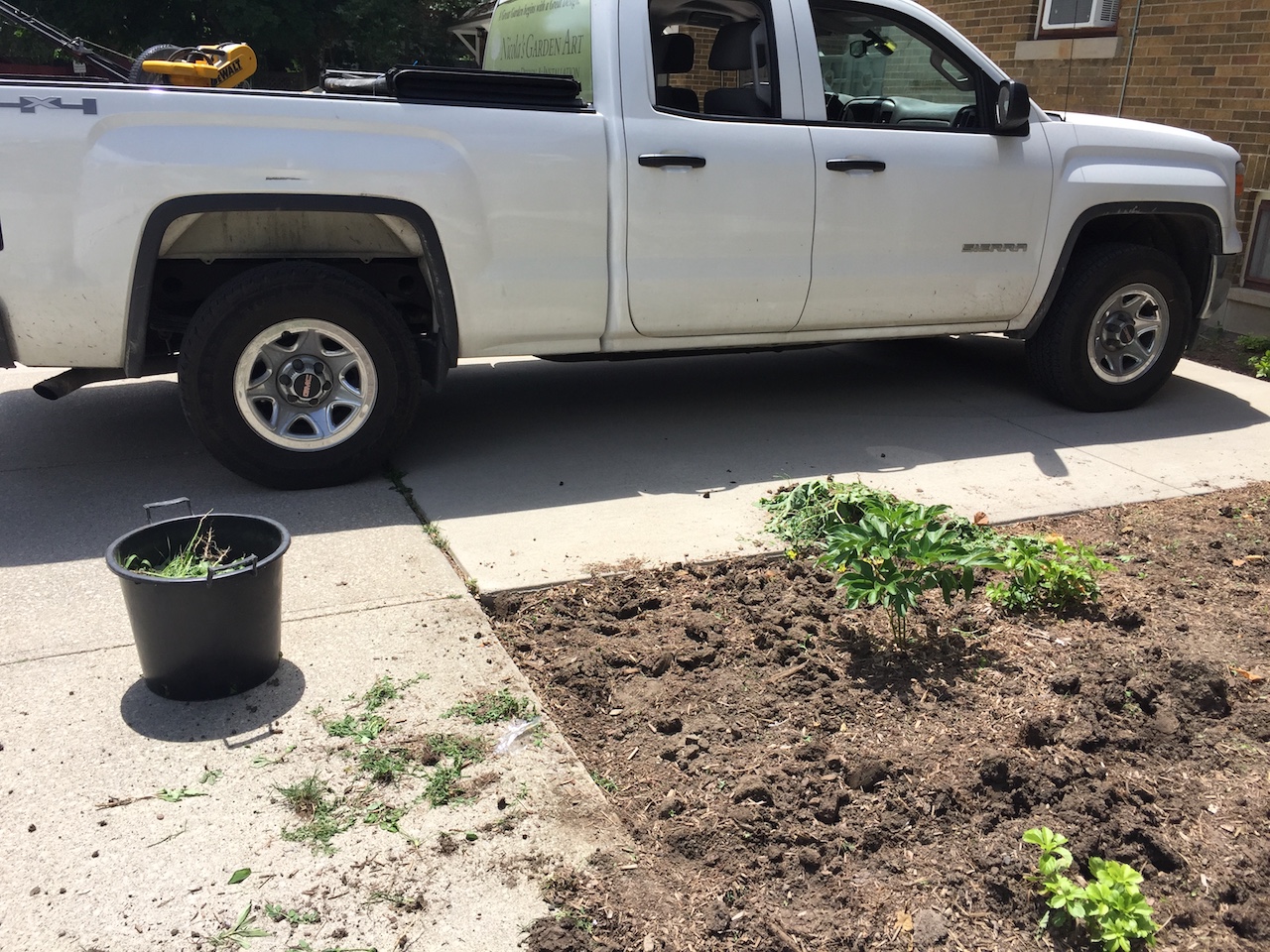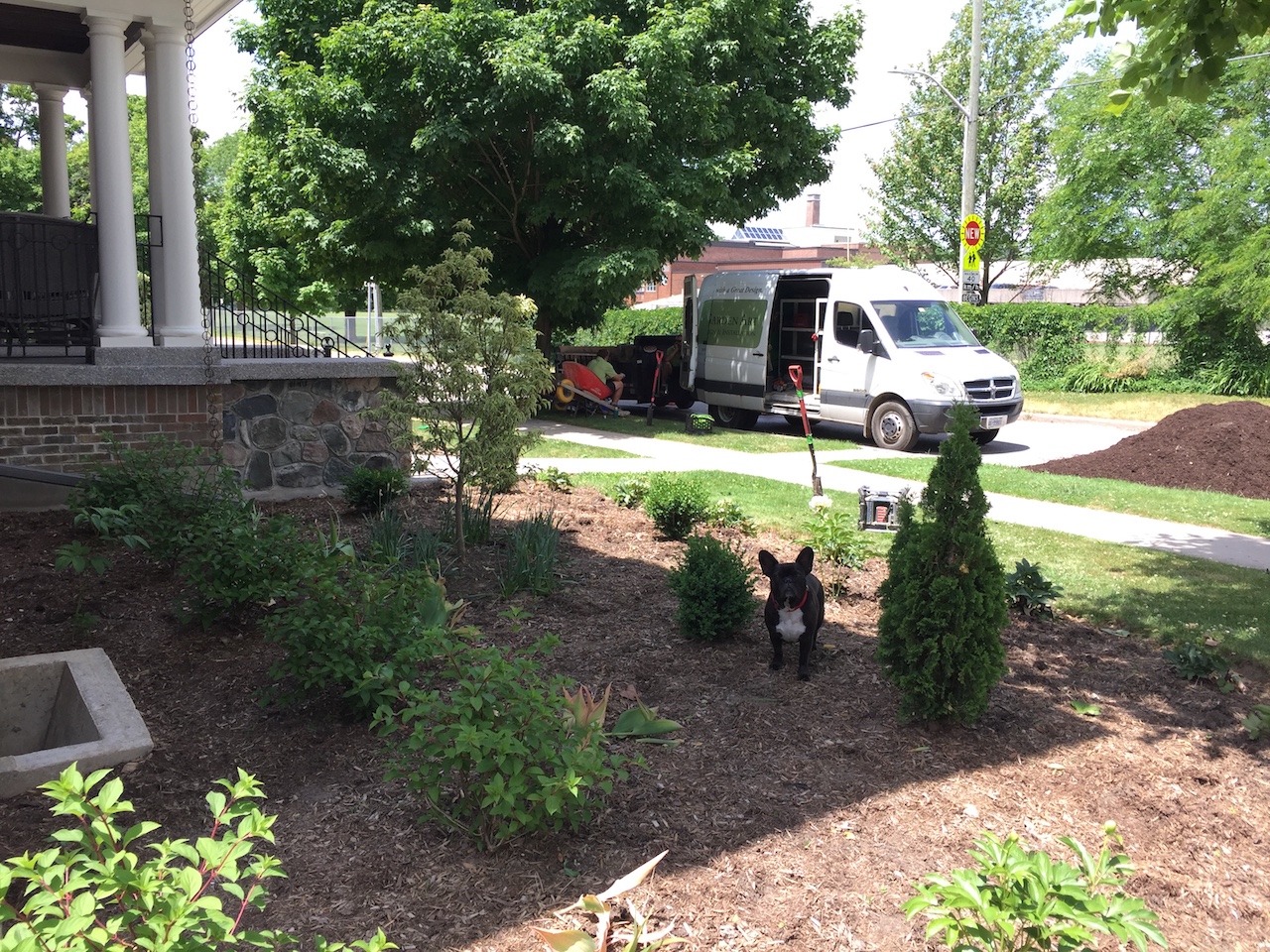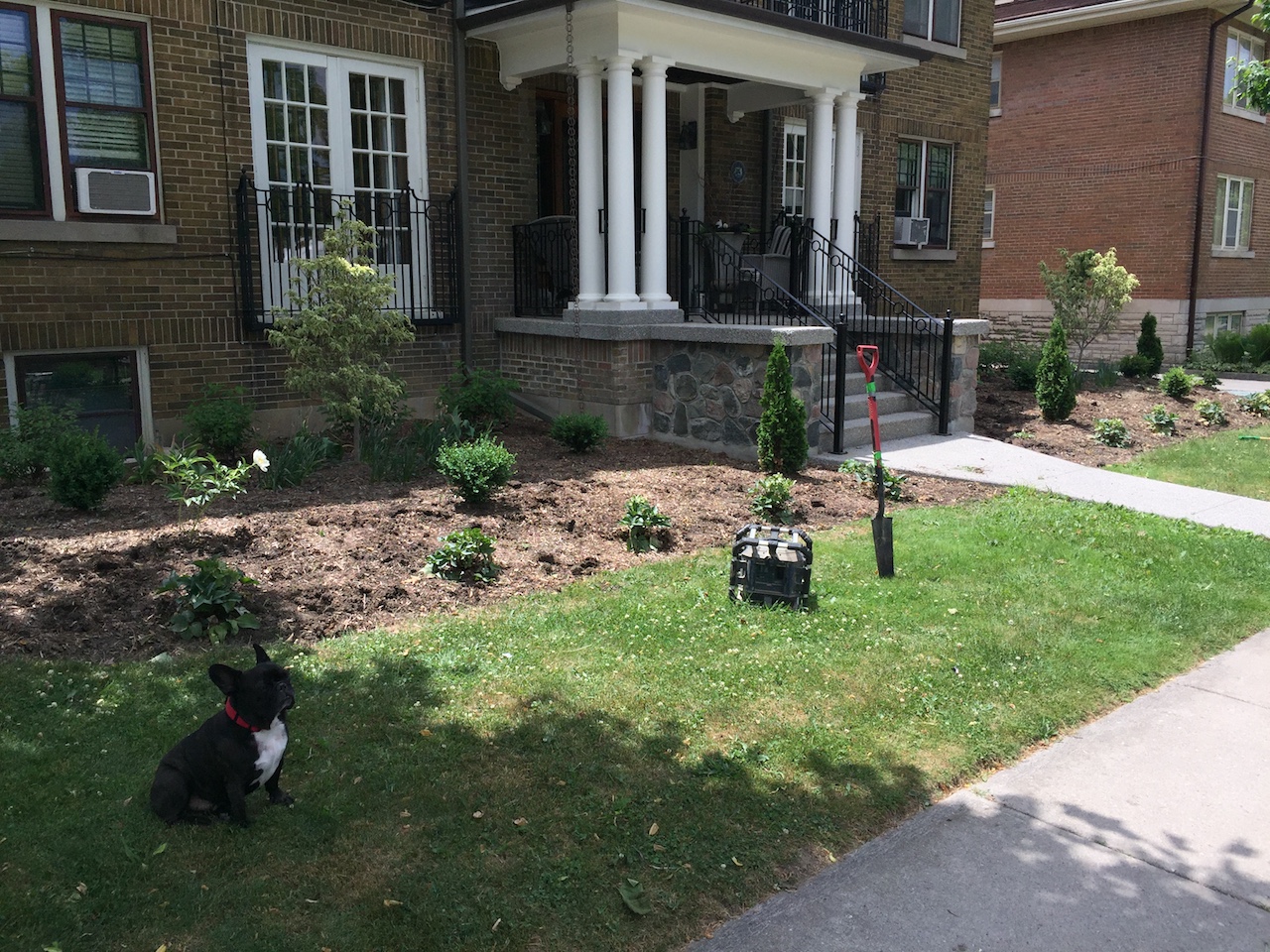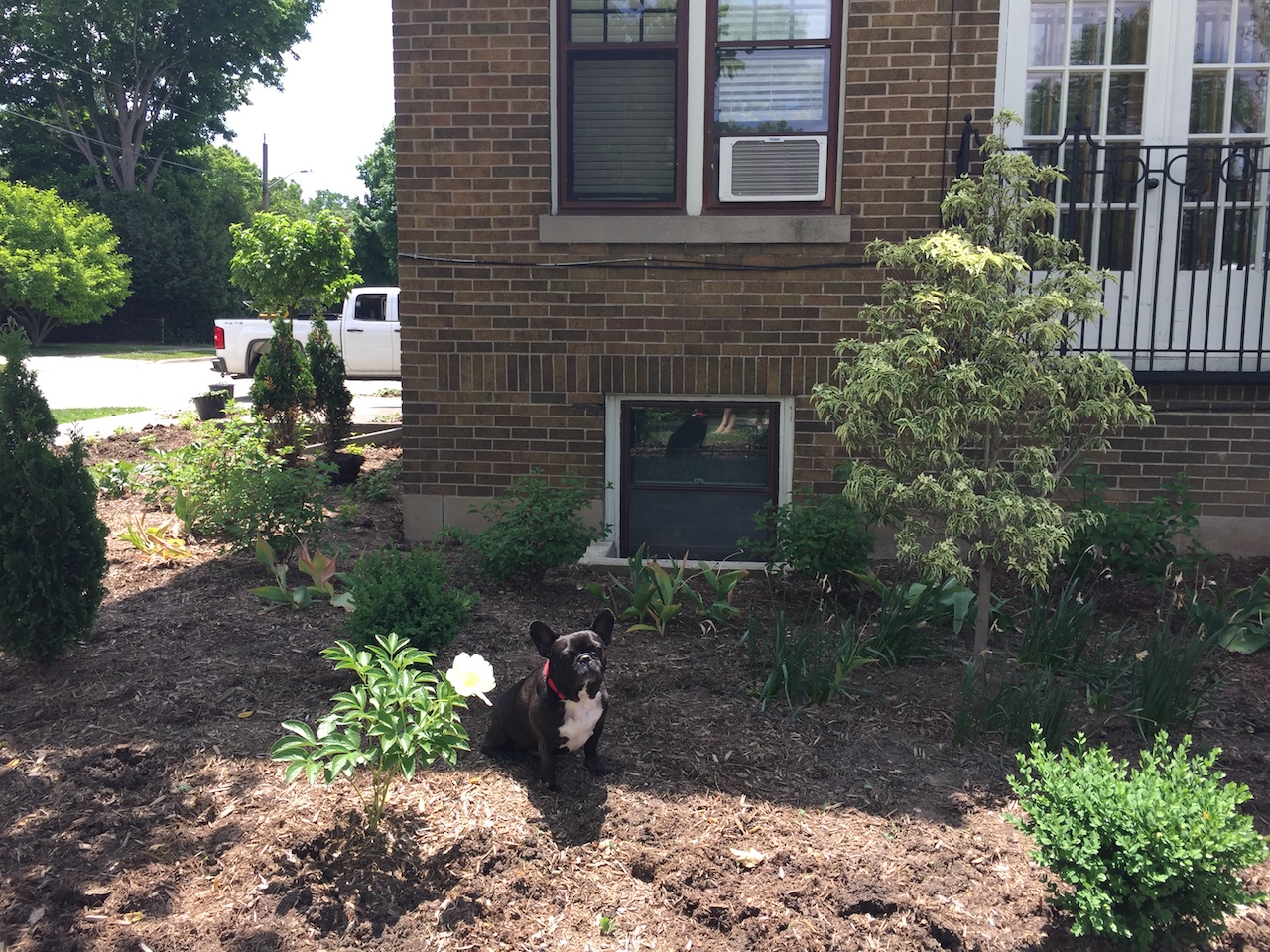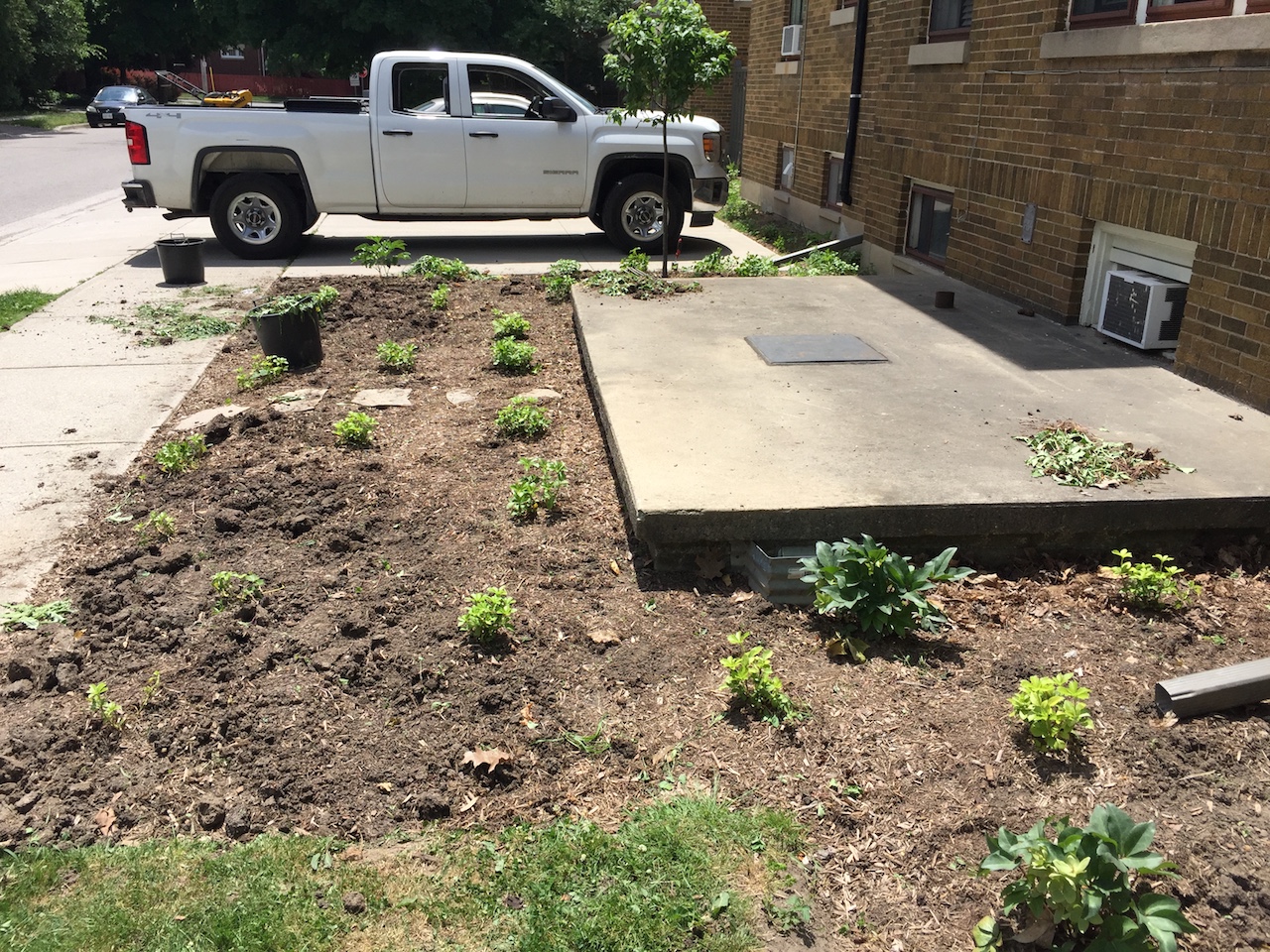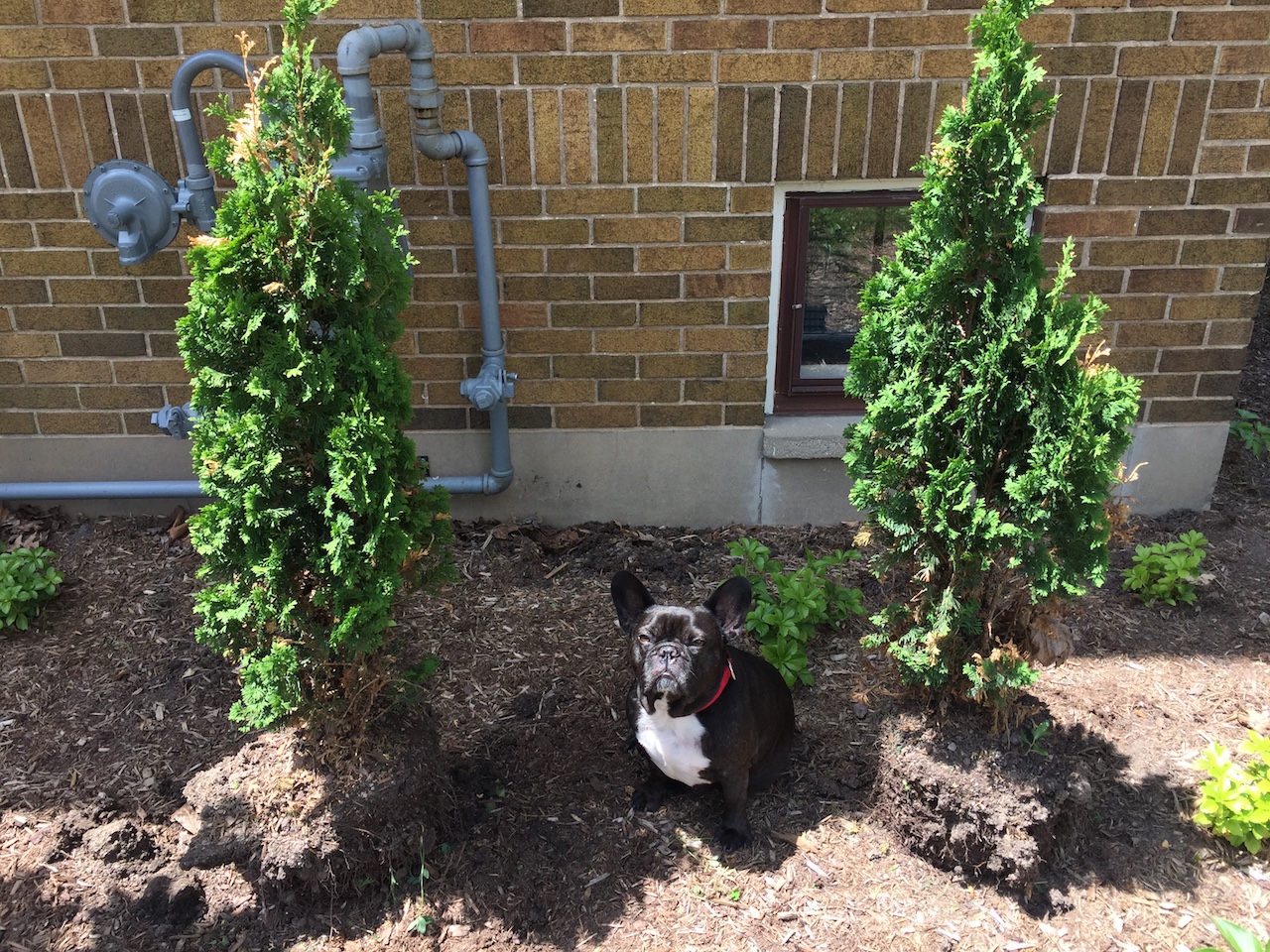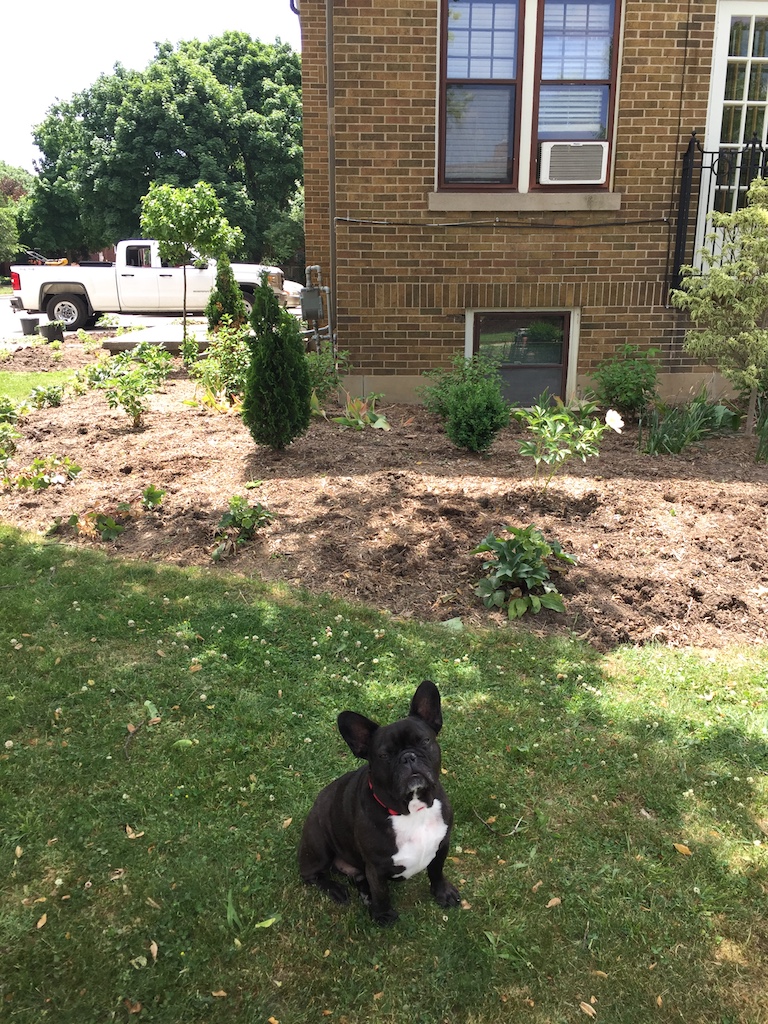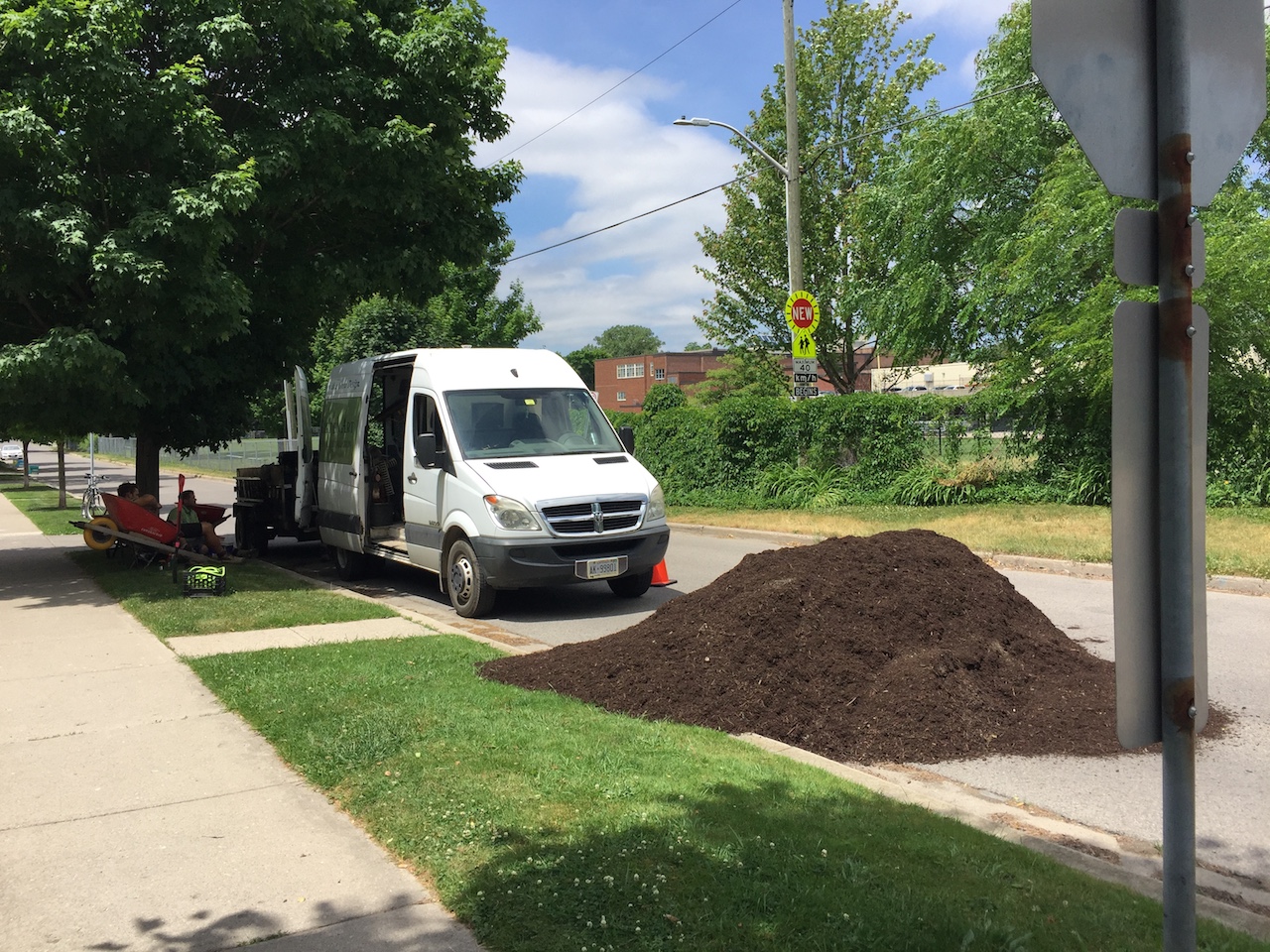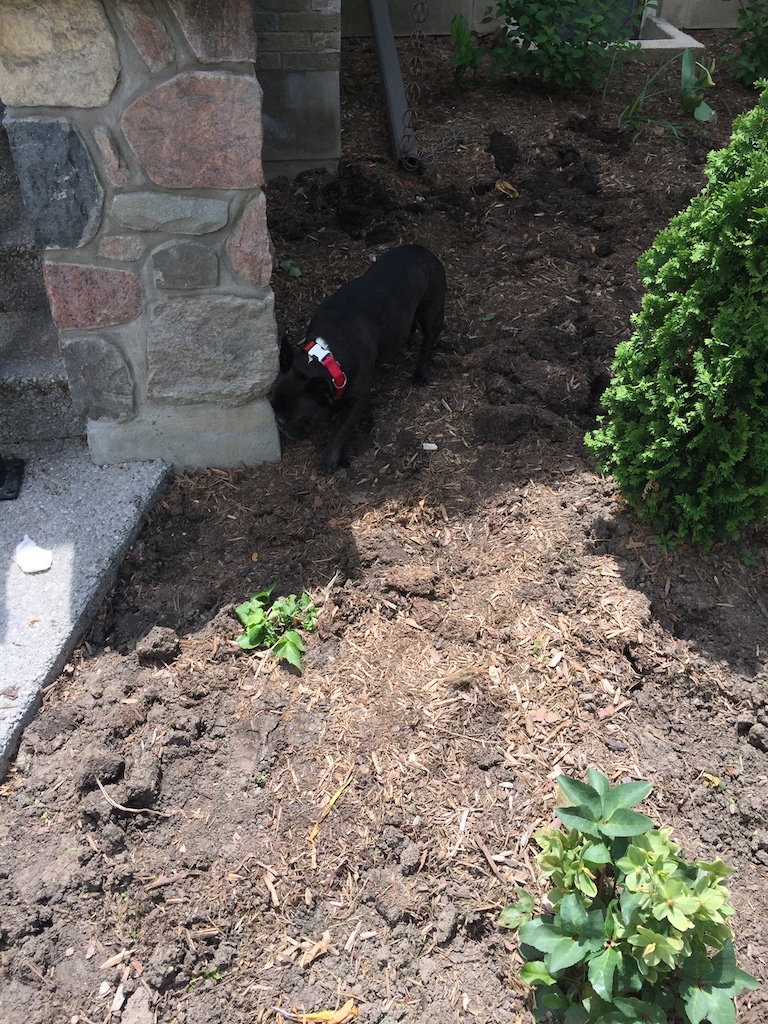 Can you see!! There was so many WEEDLINGS in our gardenparts, you could not hardly even see alla the shrubbadubs plus flowerposies for crying out Pete!! Butt, the workermans did lots'nlots of workerman work to take alla the weedlings a 'way plus.... I FIGURED OUT HOW COME THEY GOT SO MUCH DONE SO FAST, GUYS!! Yup!! Wanna see!!?? OKEEDOKE!! ...............
THIS GUY!!
He is a special robot from the futuretimes that plays sooperloud musicsounds that make workermans work sooperfast!! YUP!! Isn't that 'MAZING!!?? Plus we have lots in common, guys!!
He says he has a SUBWOOFER, plus ME TOO!! I am not even joshing!! I call him... ARTOO BOOGIE!! HE is soopernice!! .....
Anyhoozle, the workermans did awesometimes, plus after they lefted, our frontest gardenparts look like... THIS!! .................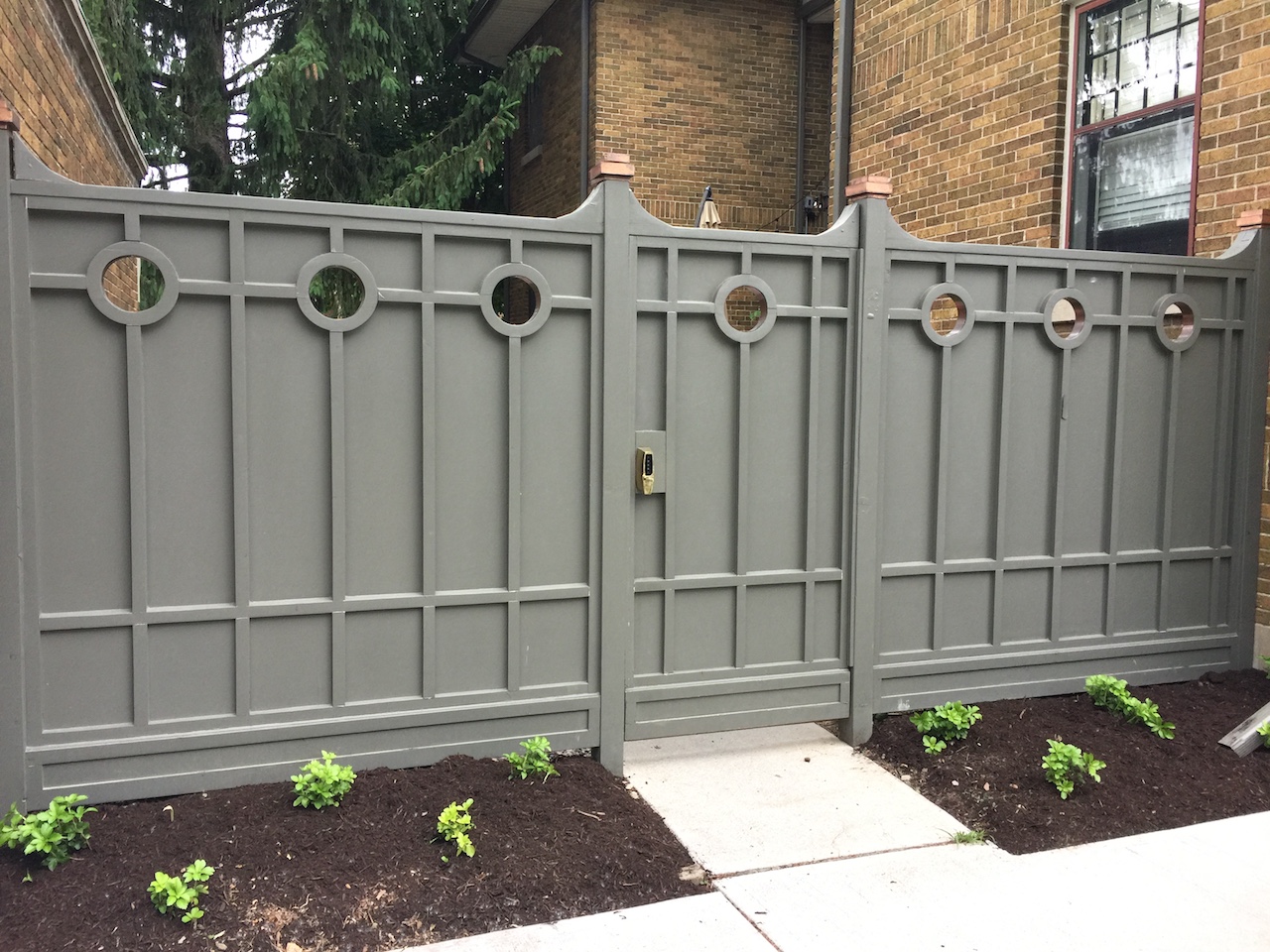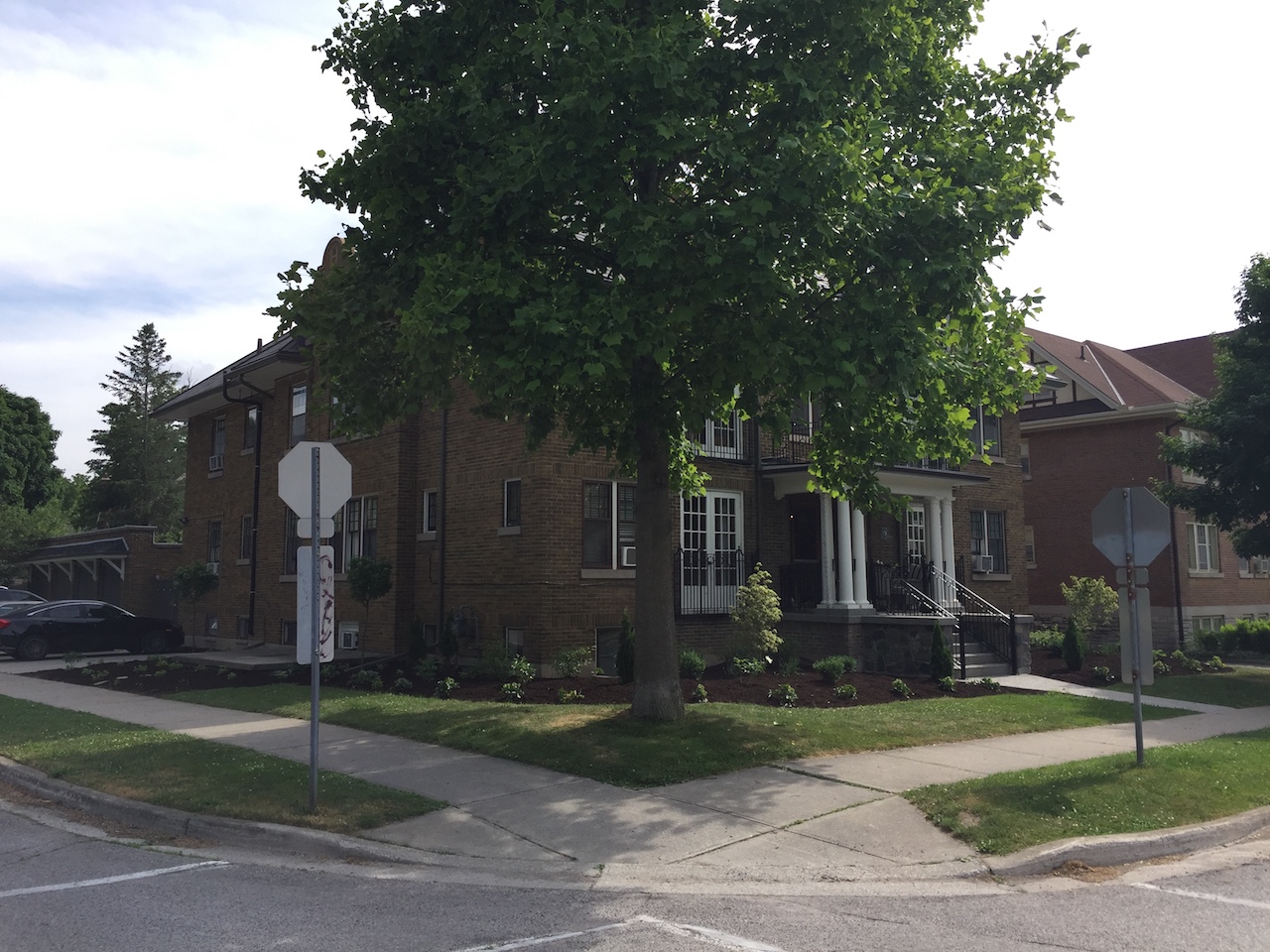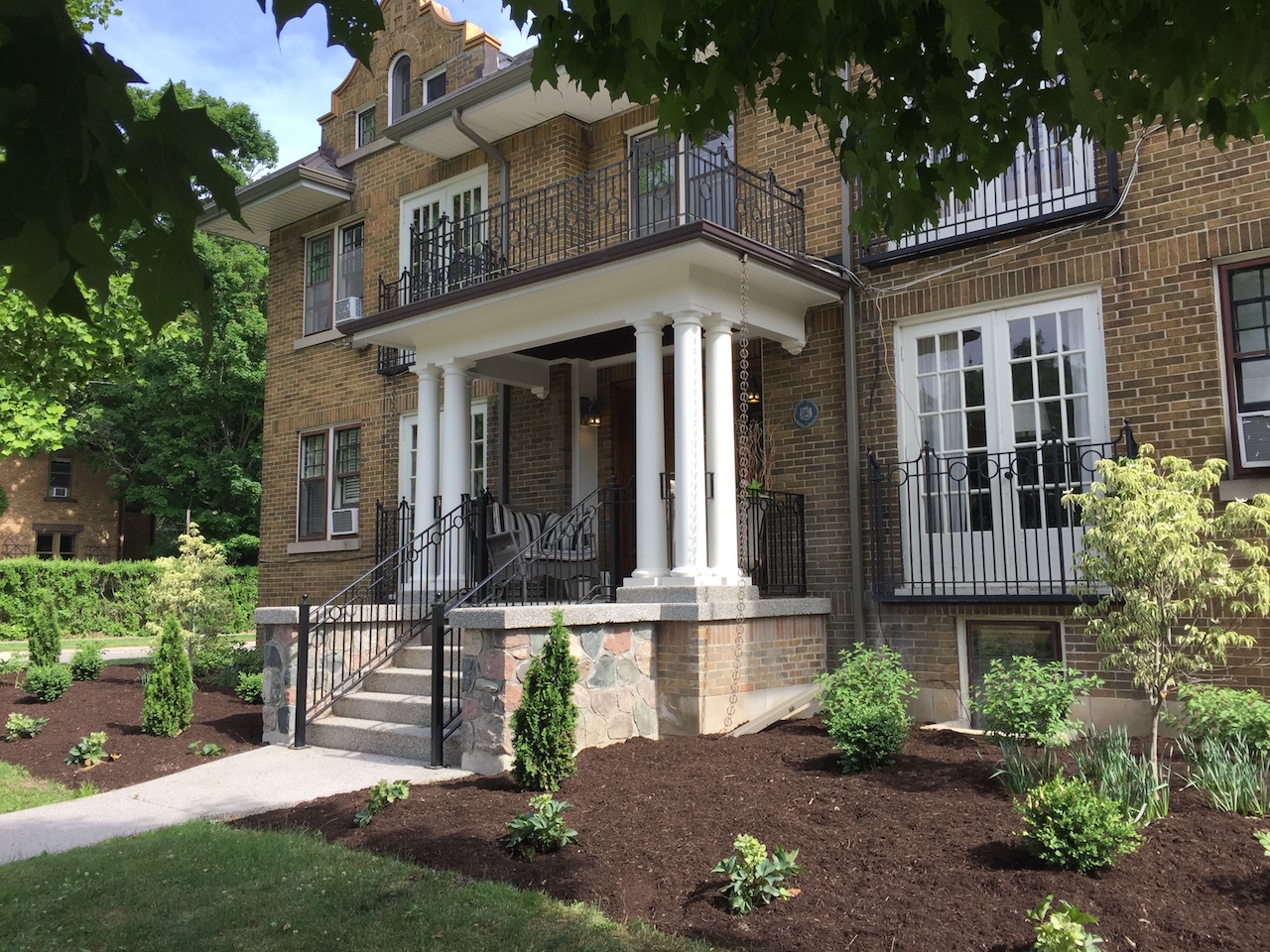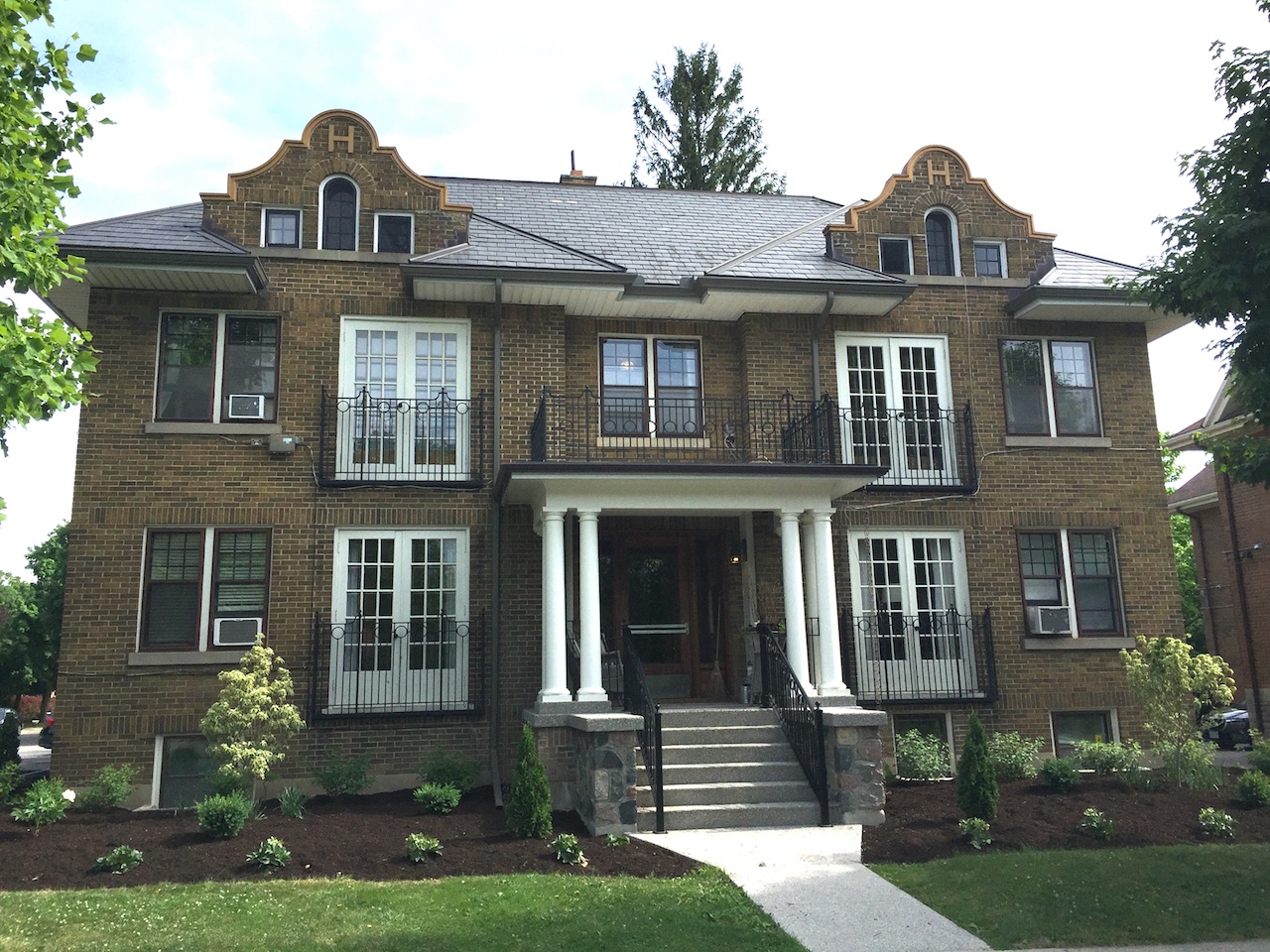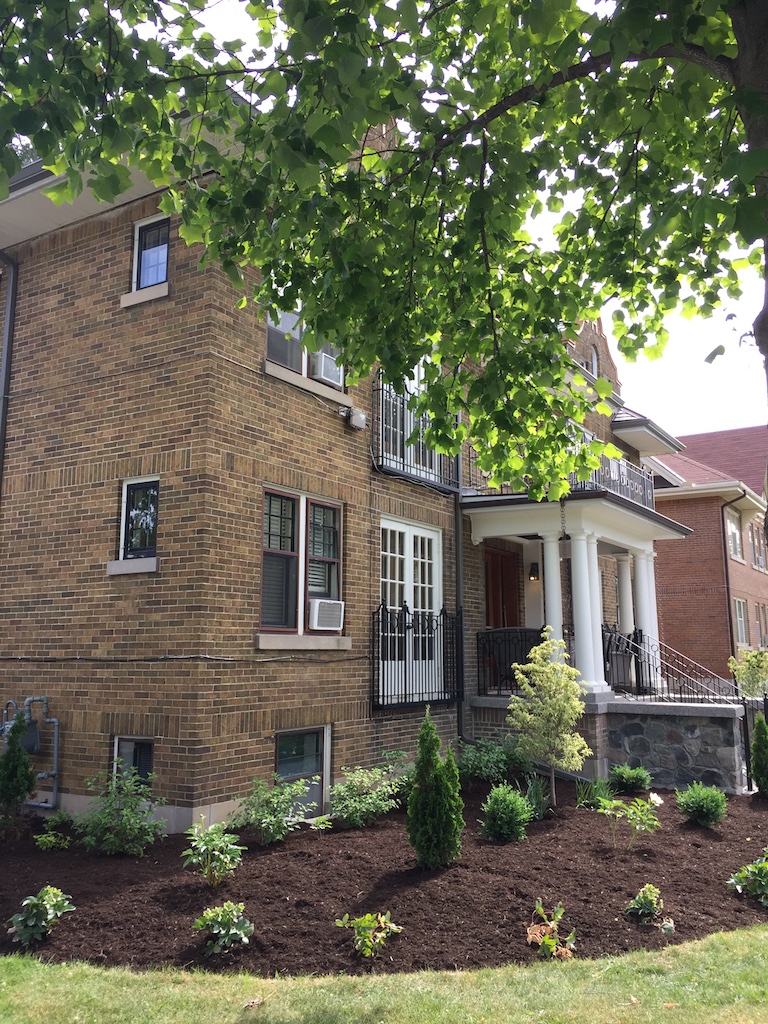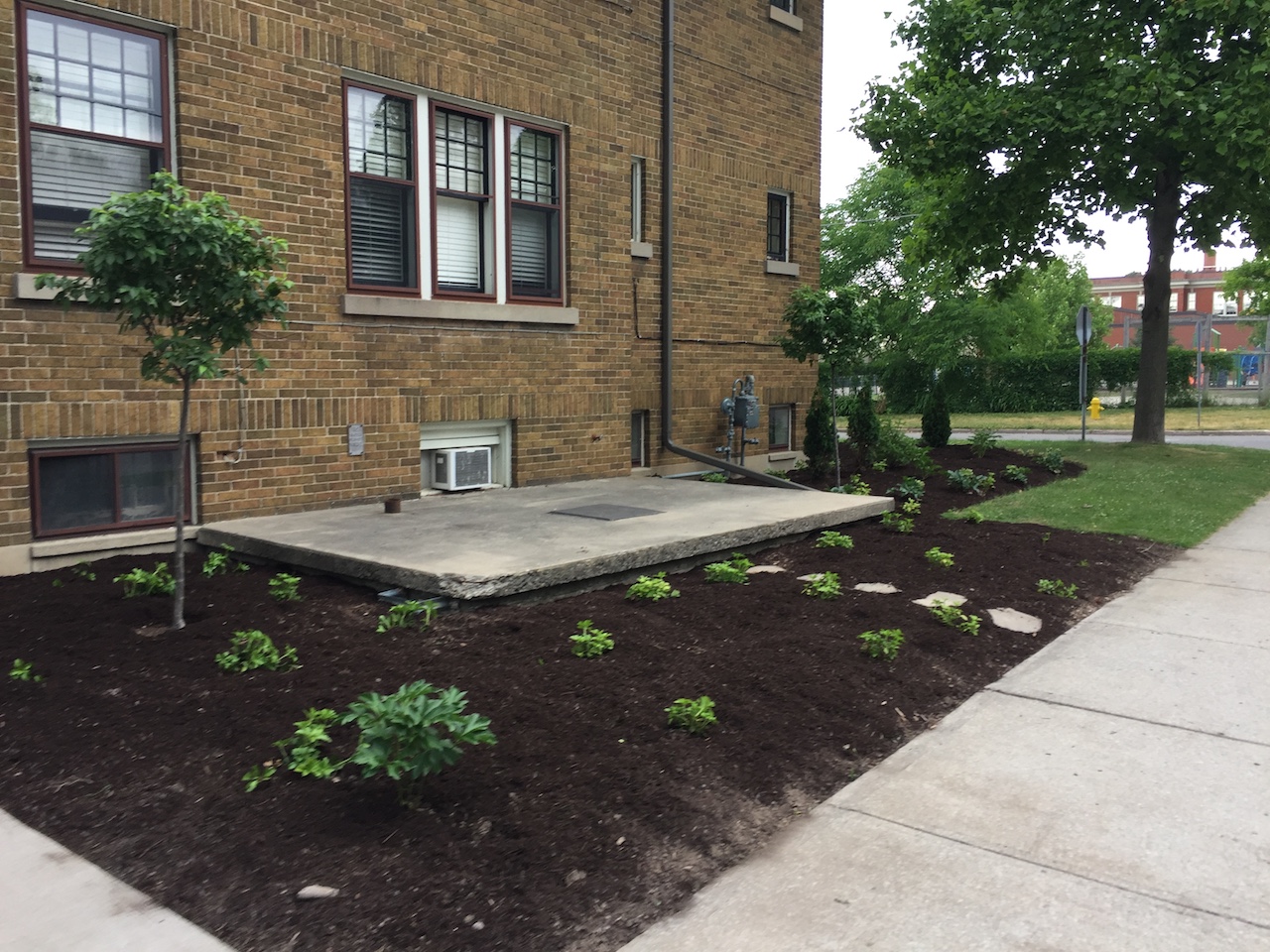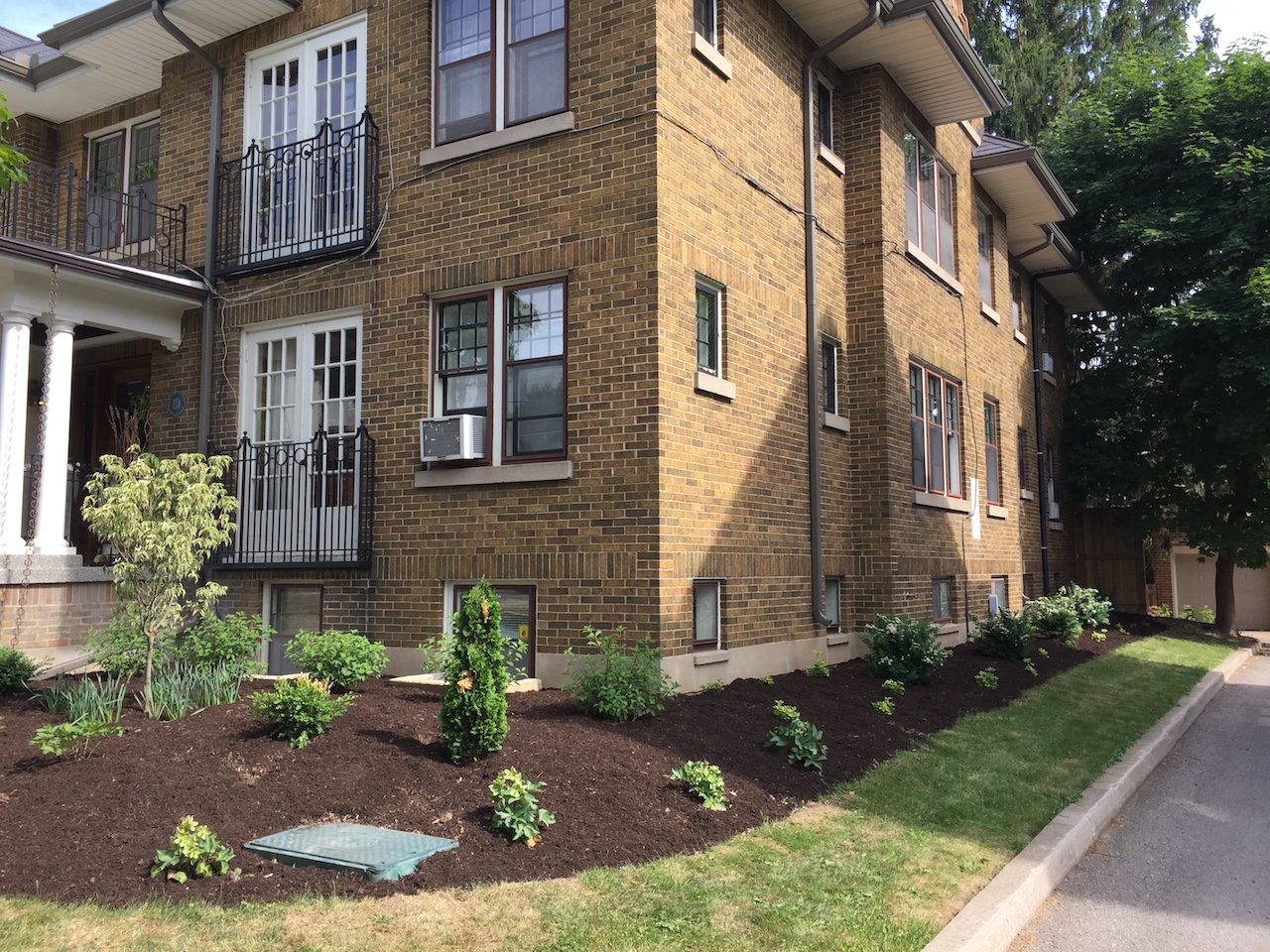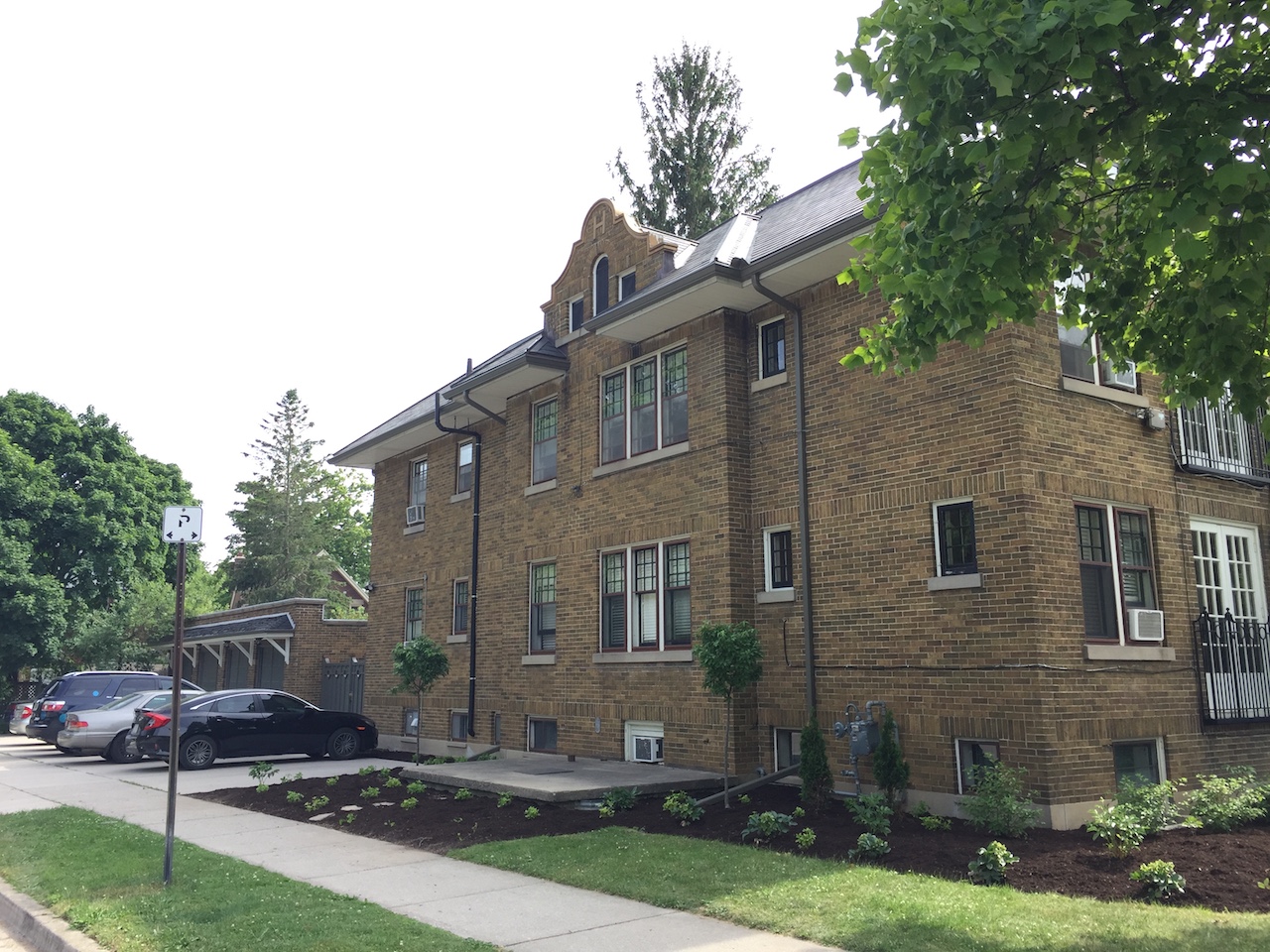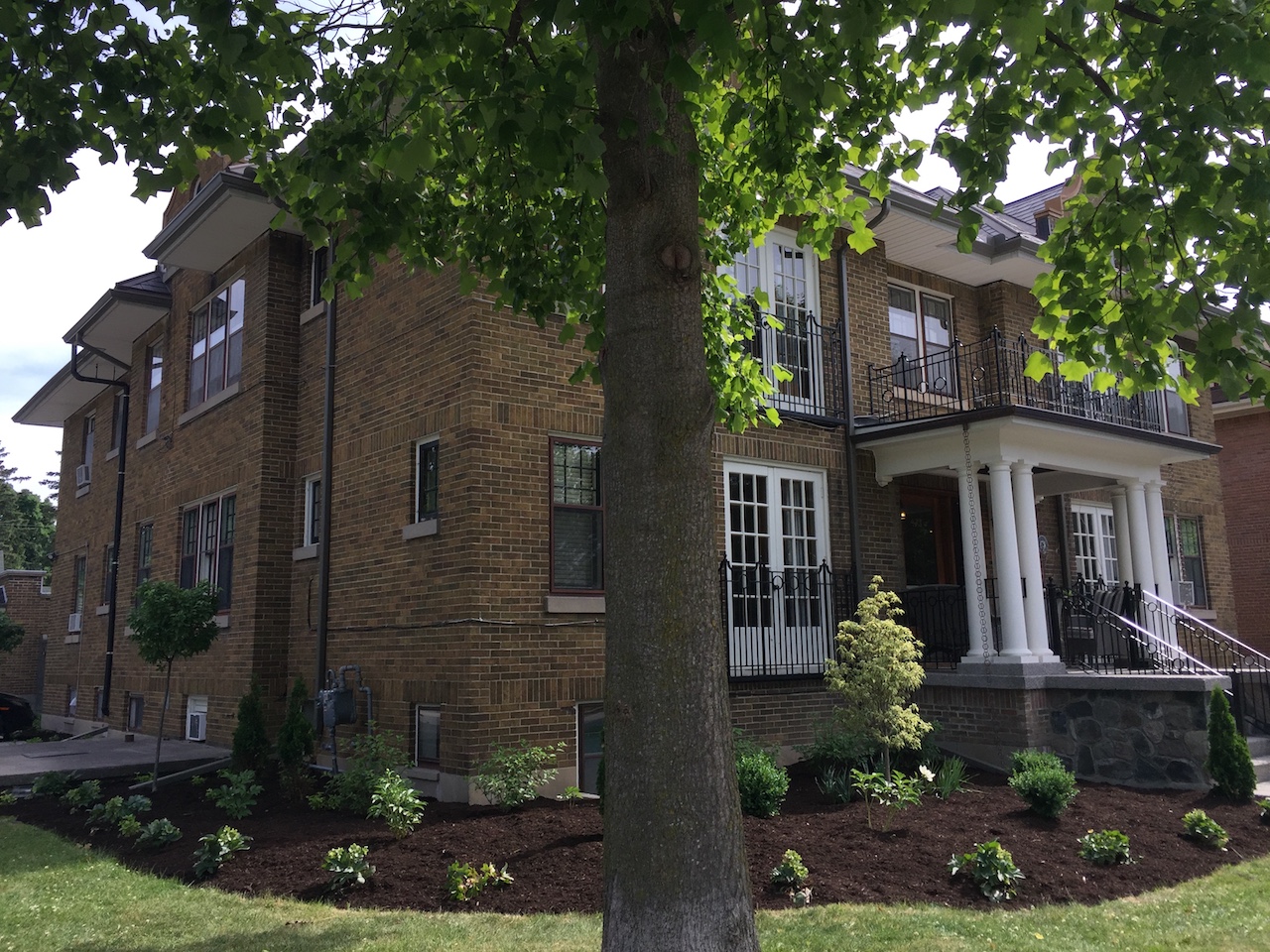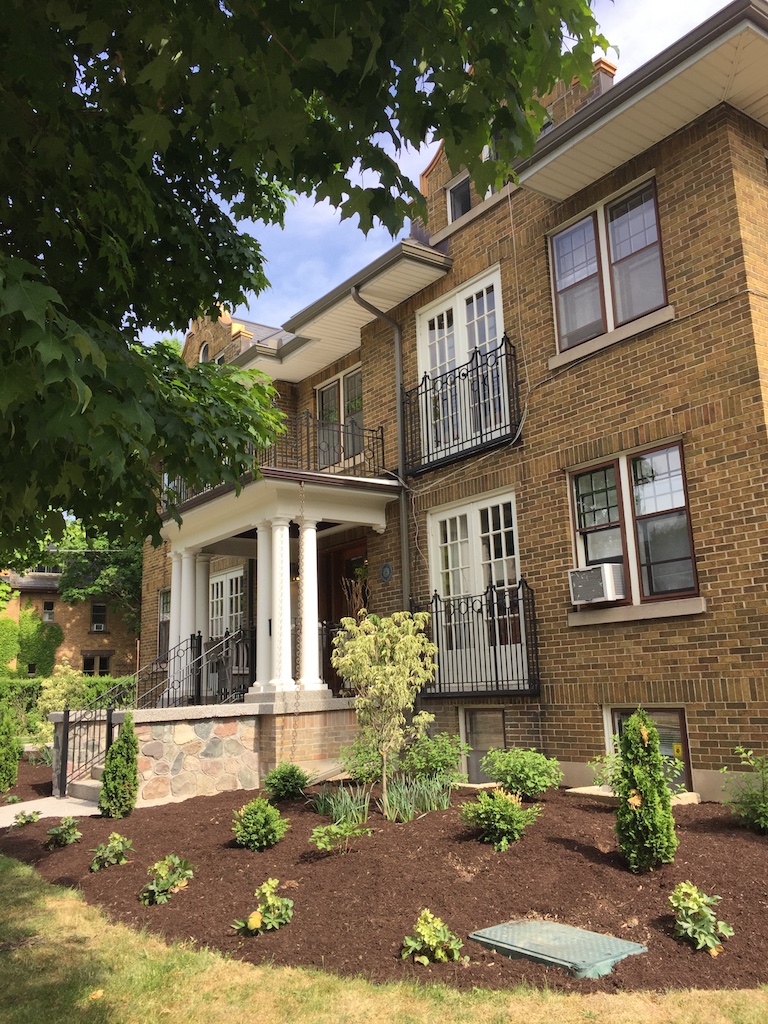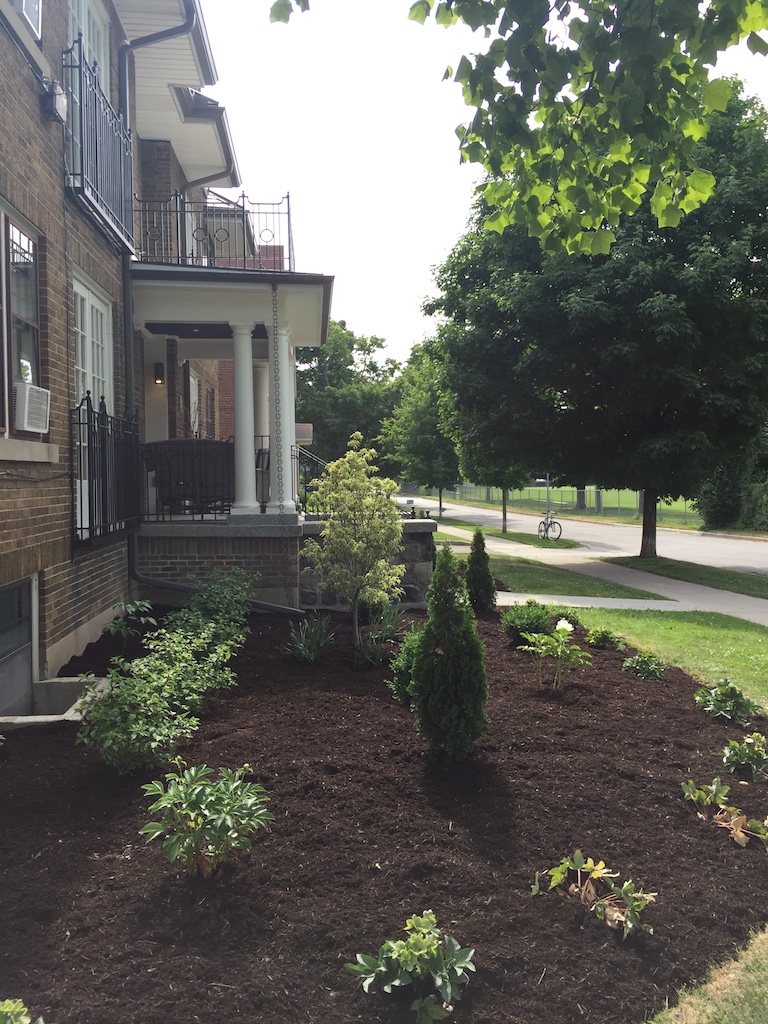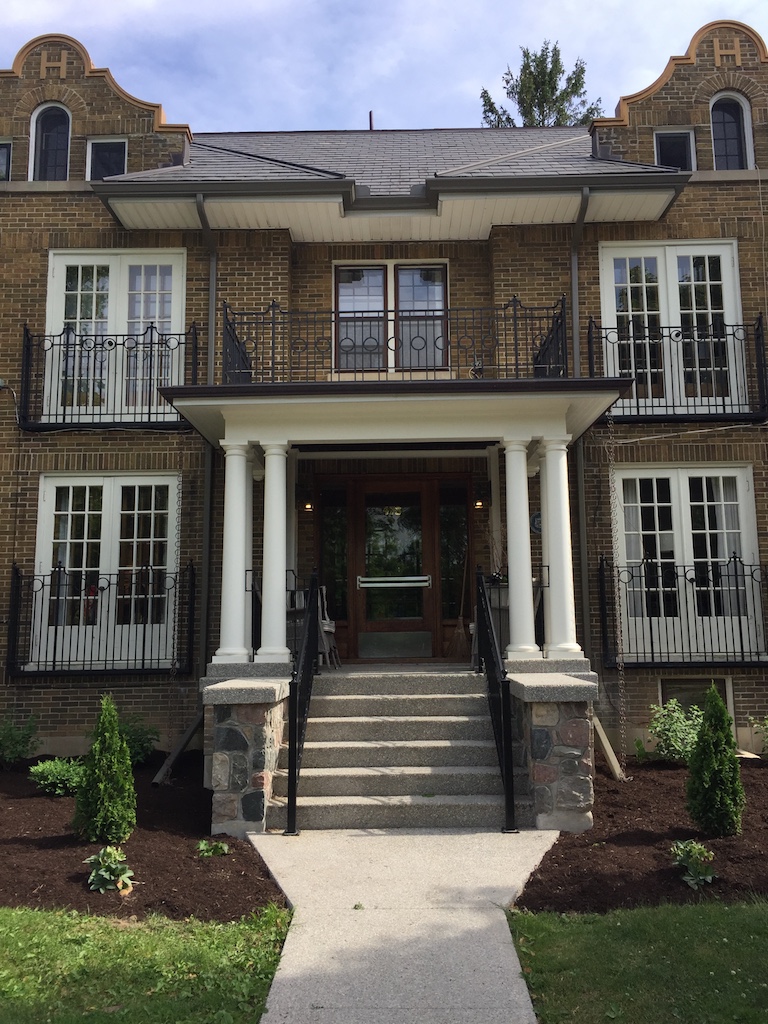 Pretty soopercool, amirite!!?? IKNOW!! Everybuddy is sooper'cited 'bout it!! It is gonna take a couple yeartimes to make our gardenparts good as they used to be in the oldentimesdays, butt...
THIS IS A PRETTY GOOD START!! Don'tchathink!!?? 'COURSE!! ......................
OKEEDOKE!! Shanksh for checking out alla our gardenparts and stuff, guys!! It is the BESTEST when we get to hang out with you!! I am not even joshing!! .................
Me plus Mirabelly hope you have a soopernice Wednesdaytimes, plus we will see you latertimes just 'fore it is times for going to the Dreamingplace too, K? K!!
See you latertimes, everybuddy!! 😊❤️😘❤️😍❤️
❤️❤️❤️ Luvluvlove you guys!! ❤️❤️❤️
H❤️H❤️H❤️