WEDNESDAY NIGHTYNIGHTIMES... PLUS MIRABELLE VS. THE RED DOT!! (11 photos + gallery)
Well, guys..... H❤️H❤️H❤️
A 'nother daytimes, a 'nother dollarpenny, amirite!!?? Yup!! Pretty much!! ...............
Can we just say to you how soopernice it is to be in the outsideplace for summertimes nightynightimes!!?? Truestory, amirite!!?? Plus, we 'specially luvluvlove our 'roundthebackyard sooperlots onna 'cout of alla the.........
...SPARKELIGHTS!! 😊❤️😊❤️😊❤️
Yup!! Pretty much they make the whole entire place look magicalish and stuff, don'tchathink!!?? Us too, guys!! US TOO!!...............
'Course robots turn the sparkelights on every nightynightimes when the sunsmiles go to the Dreamingplace, BUTT... did you know!!?? There is a whole DIFFERENTER kind of light that comes most nightynightimes TOO, guys!! Seriousface!! ..................
TIt is a soopersneaky light called THE RED DOT!! Yup!!
Plus Mirabelly wants to get it SOOOOOOOOOOO sooperbad it is crazybananas, guys!! Mostlytimes it happens just 'fore dinnertimes, butt... SOMEOFTHETIMES it happens waymorelater too!! YUP!! Like... RIGHT NOWABOUTS!! .............
Okeedoke!! Here is our 'roundthebackyard.... plus there is Mirabelly wayfarover on the leftpaw side!! She can tell THE RED DOT is coming, 'cuz she is all ready to fly offa the deckparts to go chase it!! ................
THERE SHE GOES, GUYS!!
Can you see!!?? Mirabelly is SOOPERFAST when she is chasing THE RED DOT!! Sure is!!
Plus MUM goes allatimes too!! Dunno why, butt I am thinkingthoughts she gets sooper'cited too!! YES!! ................
Now they are coming back!! I am doing zoomers too, butt... truestory only 'cuz MUM gives me treats if I do!! Ha ha!! I am not even joshing!! Butt Mirabelly does not want treats when she is CHASING THE RED DOT!!
Nope!! Not even!! Watch how fast she is from over THISAWAYS, K? K!! ..............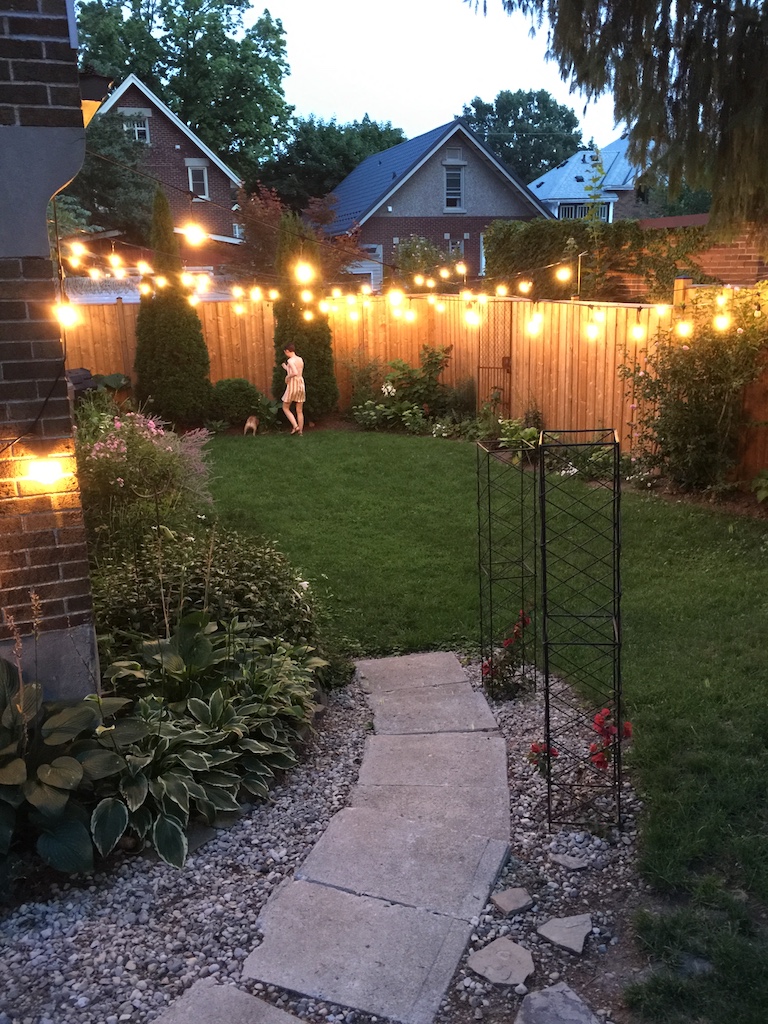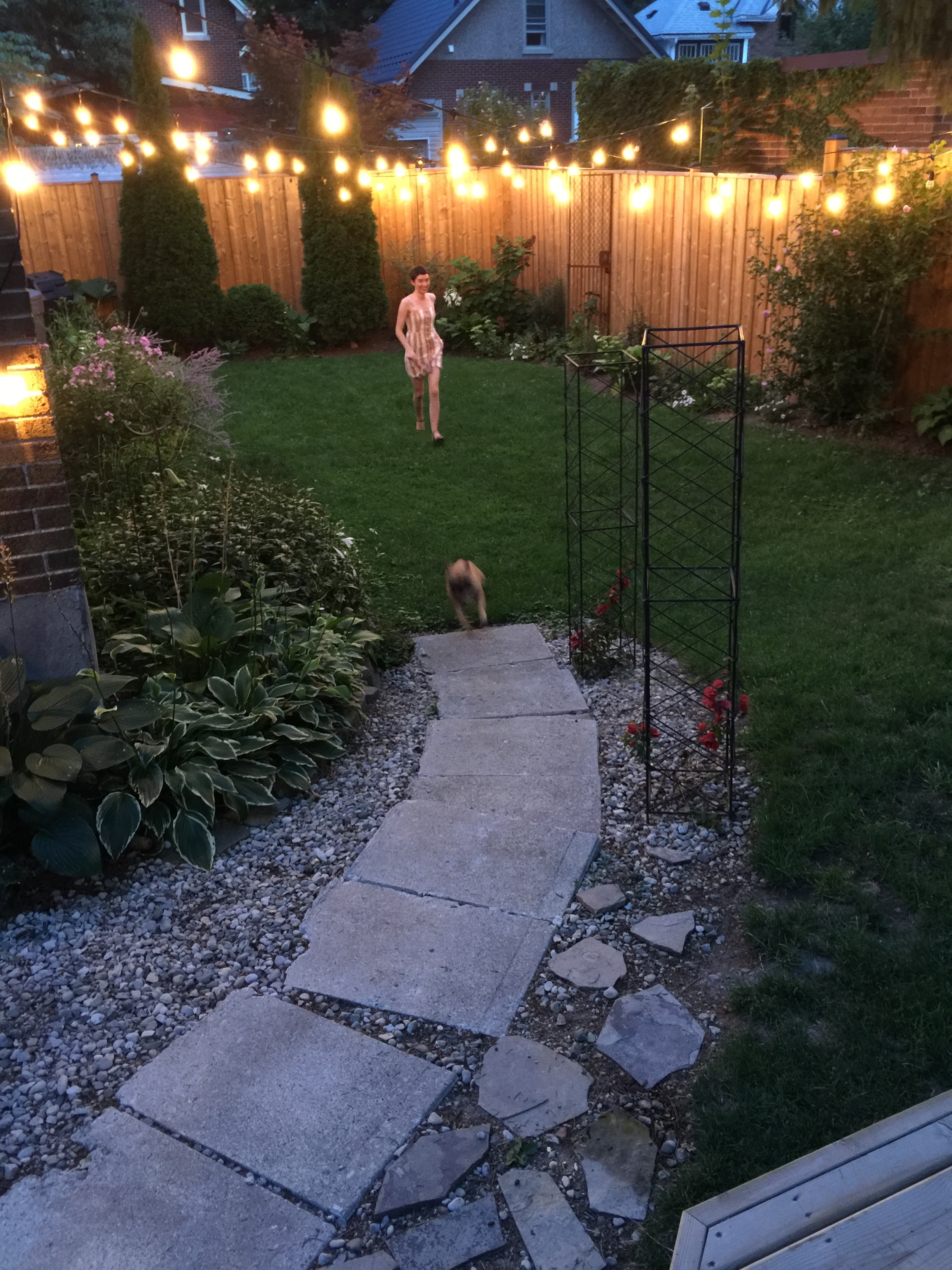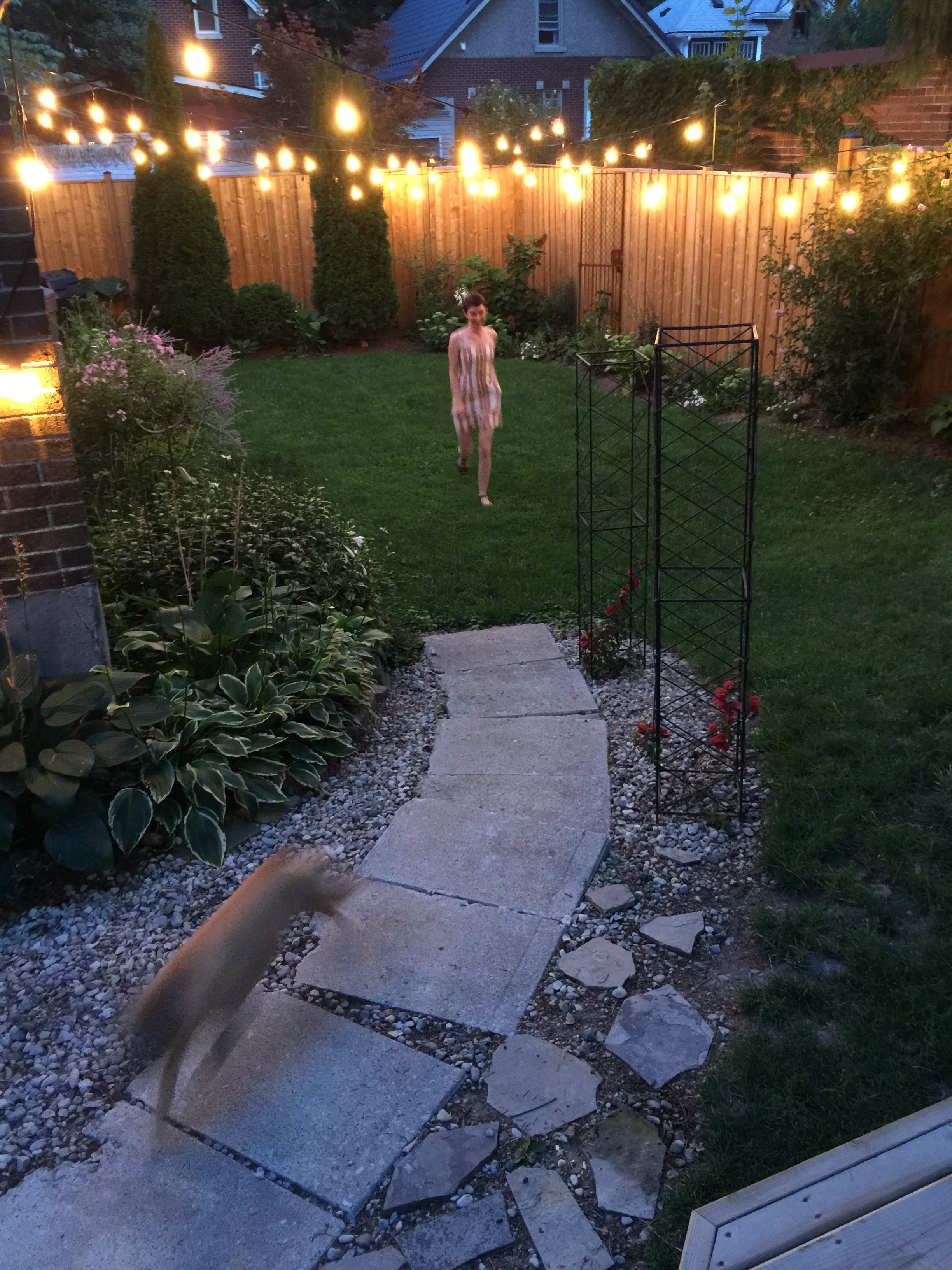 WHOA!! Mirabelly is all blurry 'cuz the camerabox can BARELY even see her doing zoomers, guys!! IKNOW!! Plus after running up that crooked hill after THE RED DOT, she luvluvloves to chase it.........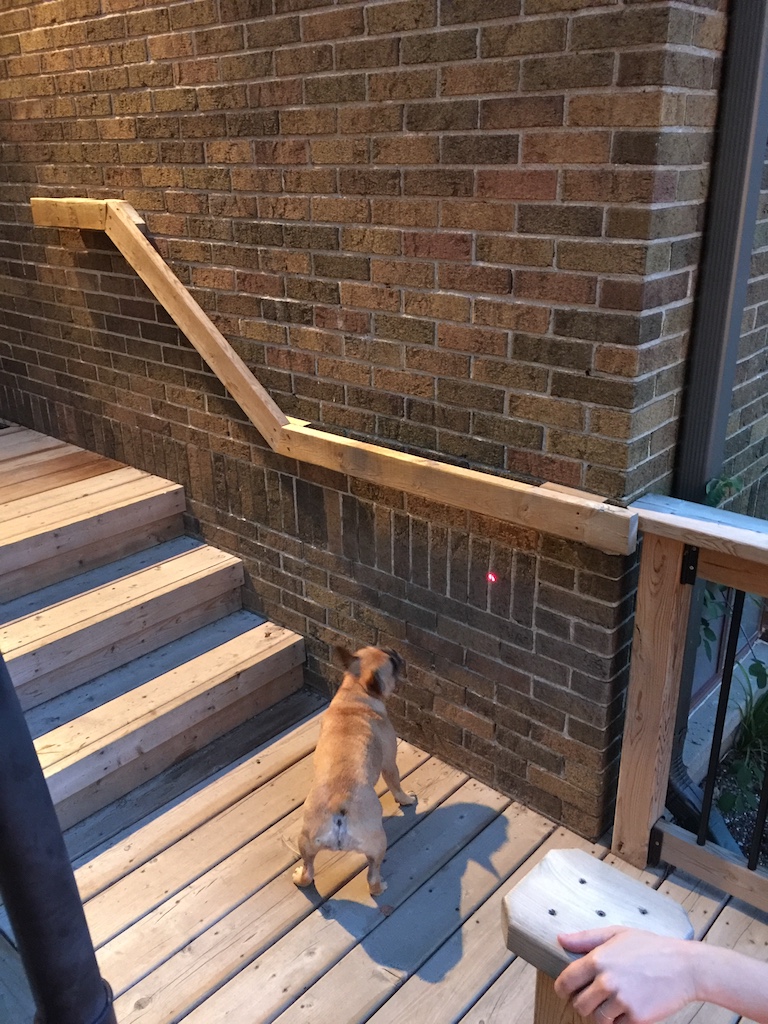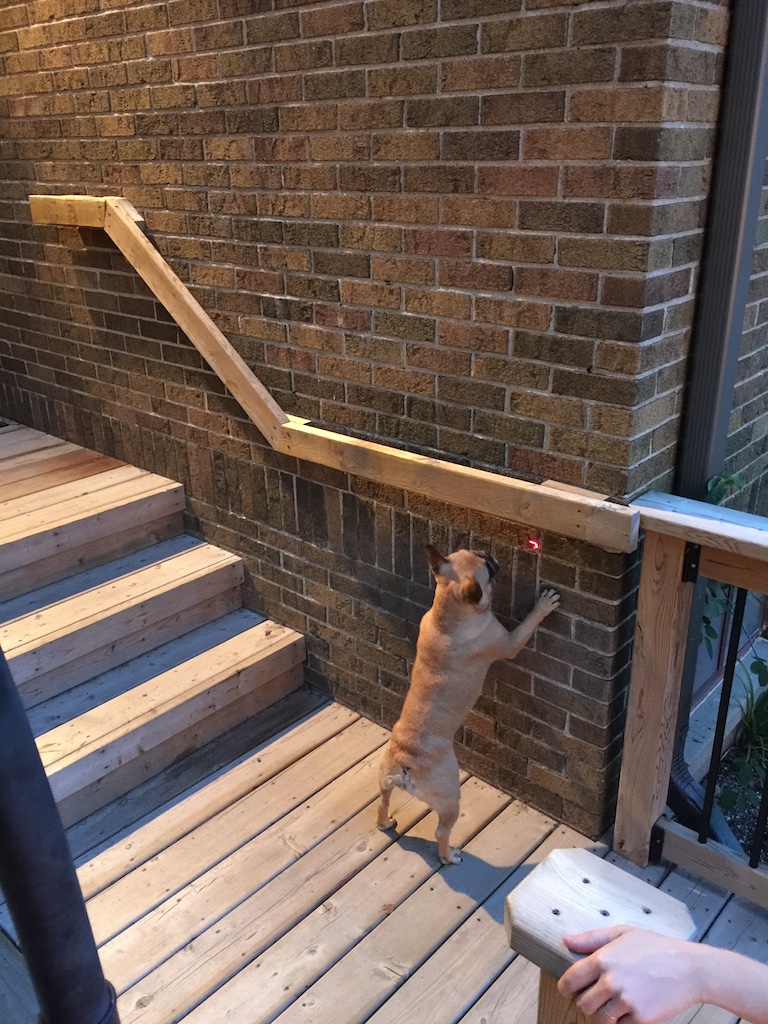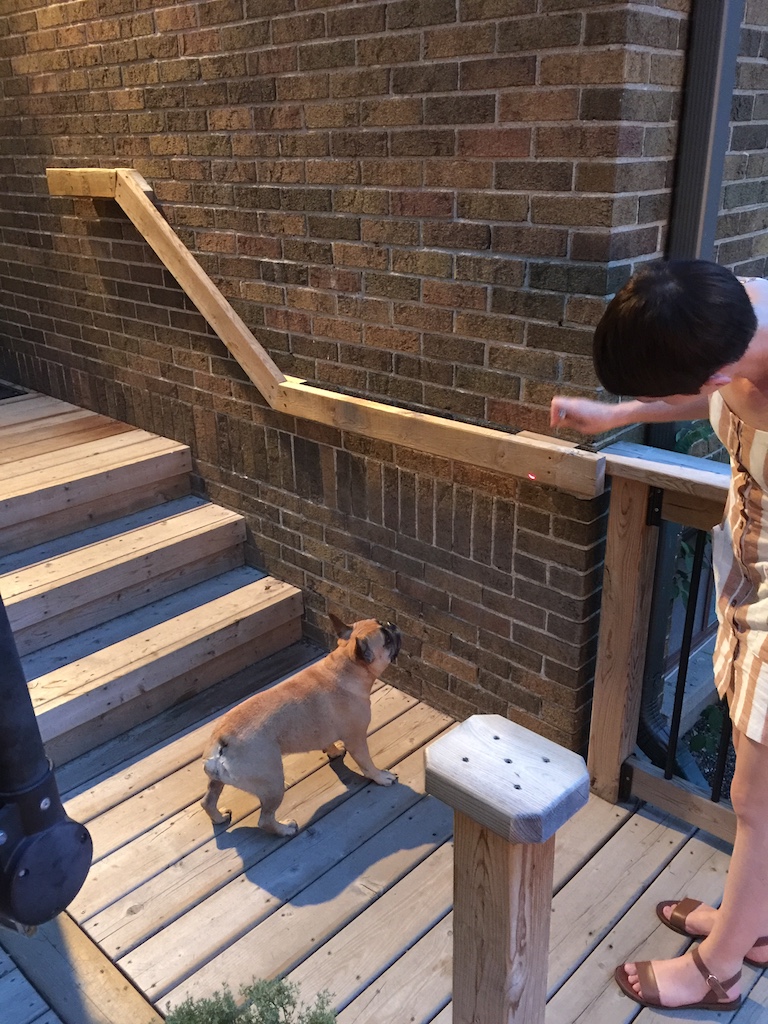 UP the BRICKLEWALL over here, guys!! YUP!! THE RED DOT hangs out here for a whiles, everytimes!! It likes it or somethings!!
Plus, you can see MUM pointing at it for helperating our Mirabelle!! Mum is SOOPER s'pportive, guys!! YES!! 'Cuz that is what MUM's do, amirite!!?? 'COURSE!! ..............
Anyhoozle... that goes on, plus on, plus on 'till Mirabelly chases the dot out the gate of our 'roundthebackyard OR under the door to our 'partmenthouse!! Yup!!
Then she is real huffypuffy so when we are out here, she jumps in the BLOO PUDDLEPOND for cooling off her undercarriage!! YES!! Basically she has the BESTEST times, guys!! ..................
Shanksh for watcherating Mirabelle chase THE RED DOT, friendlyfriends!! We are gonnawatch alla the NatureMama's all-natural sparkelights wayfarup in the ceilingsky for a whiles, butt we will meet up with you in the Dreamingplace for cozypile snugglesnorts, K? K!!
Nightynightimes, everybuddy!! 😊❤️😘❤️😍❤️
❤️❤️❤️ Luvluvlove you guys!! ❤️❤️❤️
H❤️H❤️H❤️
39 DAYS LEFT UNTIL ARCHIE'S RETIREMENT!
If you can, come and say goodbye in person at this years' ARCHIEAWLOOZA.
The Brindlebunch would love a chance to say THANK YOU to Archie's wonderful friends.
(Taking place at the Fanshawe Pioneer Village on Sept. 23 - click the photo for details)
❤️❤️❤️