THURSDAY MORNINGTIMES... IS A THROWBACK THURSDAYTIMES, GUYS!! (6 photos + gallery)
GOODMORNINGTIMES, FRIENDLYPALS!! 😊❤️😊❤️😊❤️
It is me, gentleman puppy Archie Brindleton, plus the Boss With The Sauce saying hello to you!! YUP!! …….
Check out this 'MAZING monkeyclimber, guys!! Have you everever seen one with so many rainbowparts!!?? NOT ME!! NOT MIRABELLY EITHER!!
Plus did you notice somethings ELSE differenter this very morningtimes!!?? Hee hee!! ………….
'Cuz for THIS sooperspecial THROWBACK THURSDAYTIMES, me plus Mirabelly are doing somethings we have not did since Mirabelly had her surgerystichery!! TRUESTORY!! …………..
So we are wonderthunking if you know what it is!!?? Hee hee!! Do you give up with your thinkingthoughts!!?? Do you!!?? OKEEDOKE!! 'Cuz for THIS very morningtimes……..
We are wearing just our oldentimer COLLARS, guys!! Can you see!!?? I am wearing my PIRATE RED COLLAR that is the fastest, plus Mirabelly is wearing her most favourist PLURPULL one!!
Prolly this is what most peoples 'member us wearing 'cuz 'specially for me, I basically wored it for almostly FORE WHOLE, ENTIRE YEARTIMES, guys!! Seriousface!!
OH!! Great googilymoogily!! I almostly forgotted 'bout our THROWBACK THURSDAYTIMES 'memorings, guys!! They are AWESOMETIMES and everythings!! ………………
Hee hee!! This is from when COUSIN ELLIE plus her whole, entire familypack went to a vacationhouse right next to the sandybeach, guys!! She n'vited us to come visit 'cuz basically she is the BESTEST!!
Was sooperfun awesometimesfor reals, so check out a whole bunch more, K? K!!……………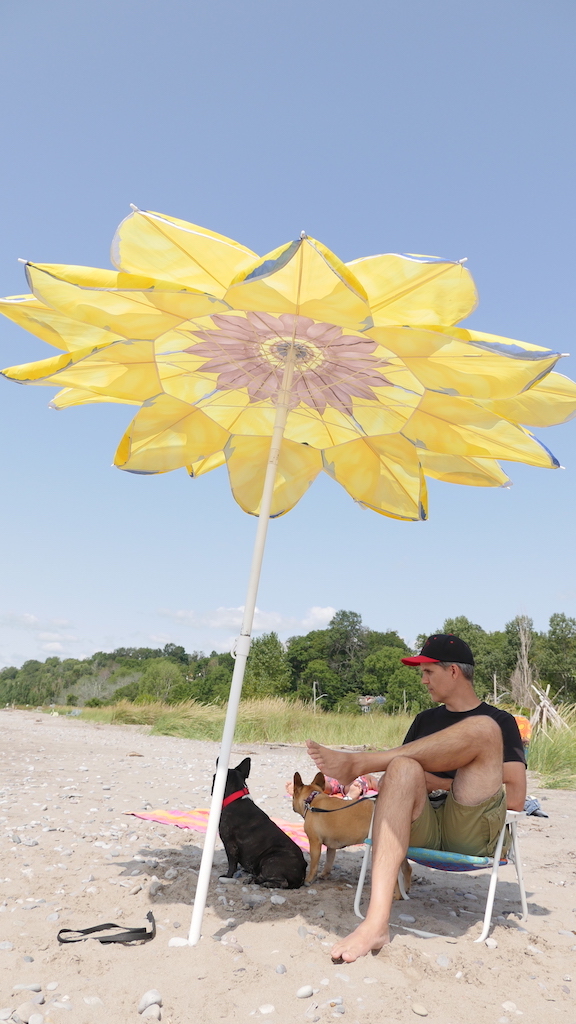 Basically, COUSIN ELLIE is a sooper'portant part of the Brindlebunch too, plus we luvluvlove her with all our HappyHearts, butt 'cuz she can't come to ARCHIEPAWLOOZA this yeartimes, we wanted you guys to 'member her too!! YES!!
"WE LUVLUVLOVE YOU, COUSIN ELLIE!!" ……………….
OKEEDOKE!! … WeatherWizard says it is gonna be real comfycozy in the outsideplace with maybe littlebits of rainingdrops, butt… sounds perfectal for exploradventuring and stuff, so….
😊❤️ …get to the outsideplace, guys!! K? K!! ❤️😊
See you latertimes, everybuddy!! 😊❤️😘❤️😍❤️
❤️❤️❤️ Luvluvlove you guys!! ❤️❤️❤️
H❤️H❤️H❤️
3 DAYS LEFT UNTIL ARCHIE'S RETIREMENT! 
If you can, come and say goodbye in person at this years' ARCHIEPAWLOOZA. 
The Brindlebunch would love a chance to say THANK YOU to Archie's wonderful friends. 
(Taking place at the Fanshawe Pioneer Village on Sept. 23 - click the photo for details)
❤️❤️❤️