HAPPYMERRYNEWYEARTIMES, EVERYBUDDY!! (52 Photo Megapost!)
YOU GUYS!! 😊❤️😊❤️😊❤️* BUTTWIGGLE *
Do you 'member who it is!!? It is your bestest friendlyfriends…
ARCHIE plus MIRABELLE for crying out Pete!!
YUP!! Pus… It is so sooper'mazing to see your faceparts!! I am not even joshing!! Hee hee!! …………….
Did you know!!?? Me plus Mirabelly was gonna hang out with you last nightynightimes for the HappyMerryNewYearTimes and stuff, butt truestory we FELLED ASLEEP!! Seriousface!!
We could not even make it to the MIDDLENIGHTYNIGHTIMES for crying out Pete!! Ha ha!! ………………..
Butt that is AOK and stuff 'cuz we 'cided to hang out with you for this daytimes n'stead!! YUP!!
Plus… 'cuz so much times has happened since we got to hang out with everybuddy, we 'cided to bring big piles of picturestories with us for sharing with you!! YUP!!
So…. WHAT IS HAPPENING, GUYS!!?? WHAT DID WE MISS AND EVERYTHINGS!!?? ……………………
Golly!! There is so much for talkings 'bout!! IKNOW!!
Well…. for startingtimes…. you can see we still have our decorational ornabits up allover, plus there is majillions of howdycards from you guys allover EVERYWHERES!! Yes!! THE BESTEST!! …………
Plus…. can you see out the lookingwindow!!??
I can't even hardly BLEEVE it, butt…. guys….
THE OLD WINTERMAN DID NOT EVEN COME THIS HOLIDAYTIMES!!
Nope!! Not hardly even!! ………………..
LOOKIT!! I am thinkingthoughts maybe he forgotted where our 'partmenthouse is or somethings!! ………….
It is sorta chillybilly, butt…. not even so much!!
Plus did you know!!?? There has hardly been ANY wintertimes fluffystuffs this wintertimes!! SERIOUSFACE!! Pop has only done shovellational diggery WON TIMES!! Isn't that crazybananas!!?? IKNOW!! ……………….
OH!! We gotta do talkingtimes 'bout MIRABELLY!! Yes!!
Lastimes we got to hang out, she was pretty sickybicky allatimes with lotsa lumpybumps plus itchiness and stuff!! Truestory she had lots'nlots of greeblies that Mum plus Pop could not chase a 'way!! ……………….
Butt guys…….. MIRABELLY IS DOING 'MAZING NOWABOUTS!! I am not even joshing!!
Pretty much alla her lumpybumps are gone!! Plus they have not been back for sooperlongtimes!! YUP!! PLUS… her coat is waymorenicer plus she hardly EVER barfs or anythings like that anymores!!
Plus MOST IMPORTANTAL….. SHE IS FULL UP WITH SAUCE A 'GAIN!! Ha ha!!
THE BOSS WITH THE SAUCE IS BACK, EVERYBUDDY!!
😜💜😜💜😜💜………………….
What else…. Uhhhhhhhhhhh…… OH!! 'Course everybuddy knows I had to retire-ate from the interwebsnet and stuff, butt that did not mean I stopped going on HAPPY HEART MISSIONS!!
NOPE!! Truestory I am still doing lots'nlots with my buddypals at the LONDON FIRE DEPARTMENT!!
CHECK IT OUT!! ……………….
See…. wayfarback in the 2017times I helperated the MIDDLESEX-LONDON HEALTH UNIT brainlearn everybuddy 'bout SMOKE-FREE HOUSING, so they did it a gain for the 2018times too!! YUP!!
I gotta tell you guys it is sooperweird to find out that allasudden, outtanowheres… WHAMMOKABLAMMO…your picturestory is all over the interwebsnet!! IKNOW!! Butt 'mazing too!! PLUS………
Me plus my bestest friendlypal FIREFIGHTER JASON got to go on FIRE SAFETY MISSIONS to places like COSTCO, plus……..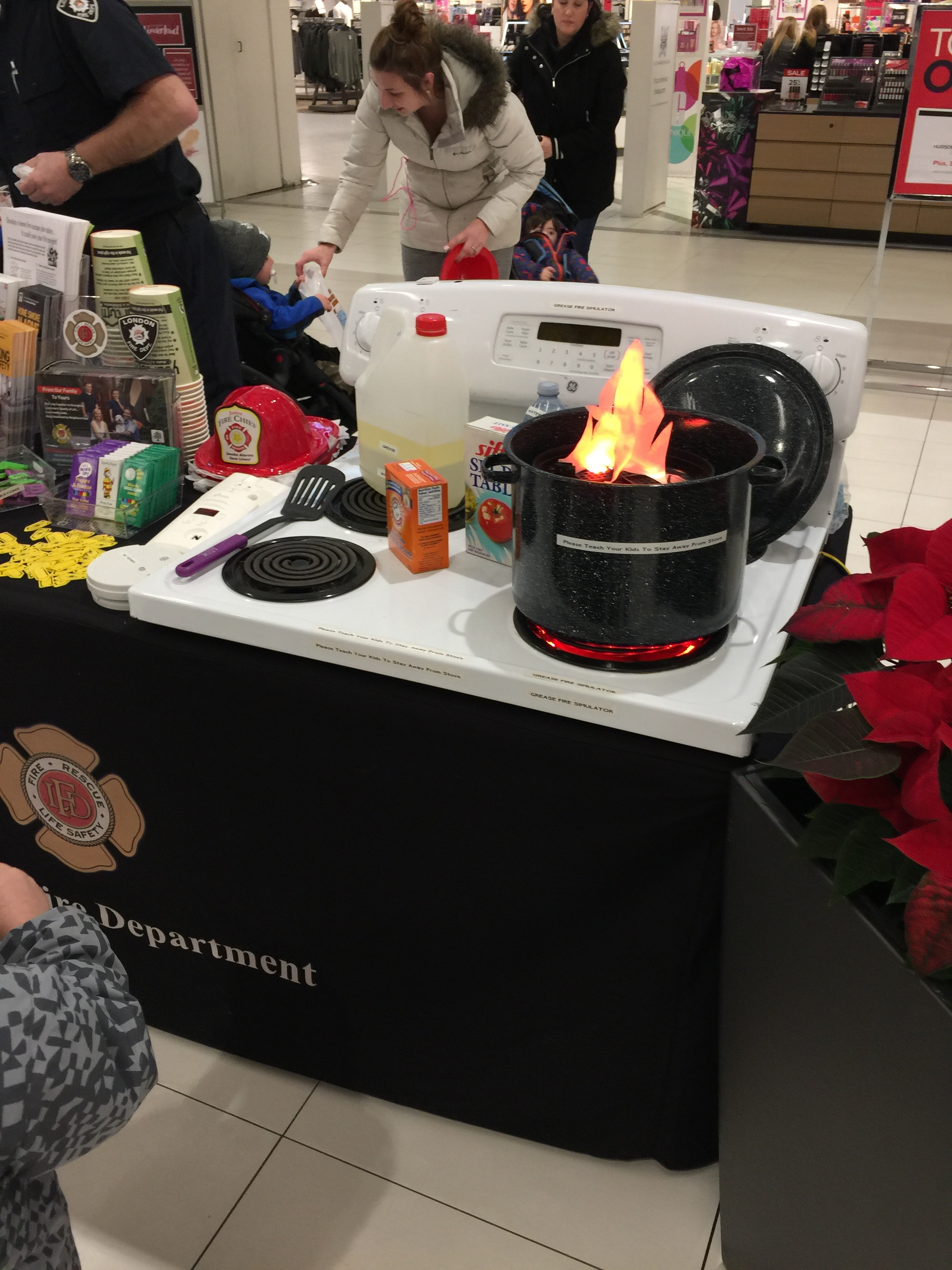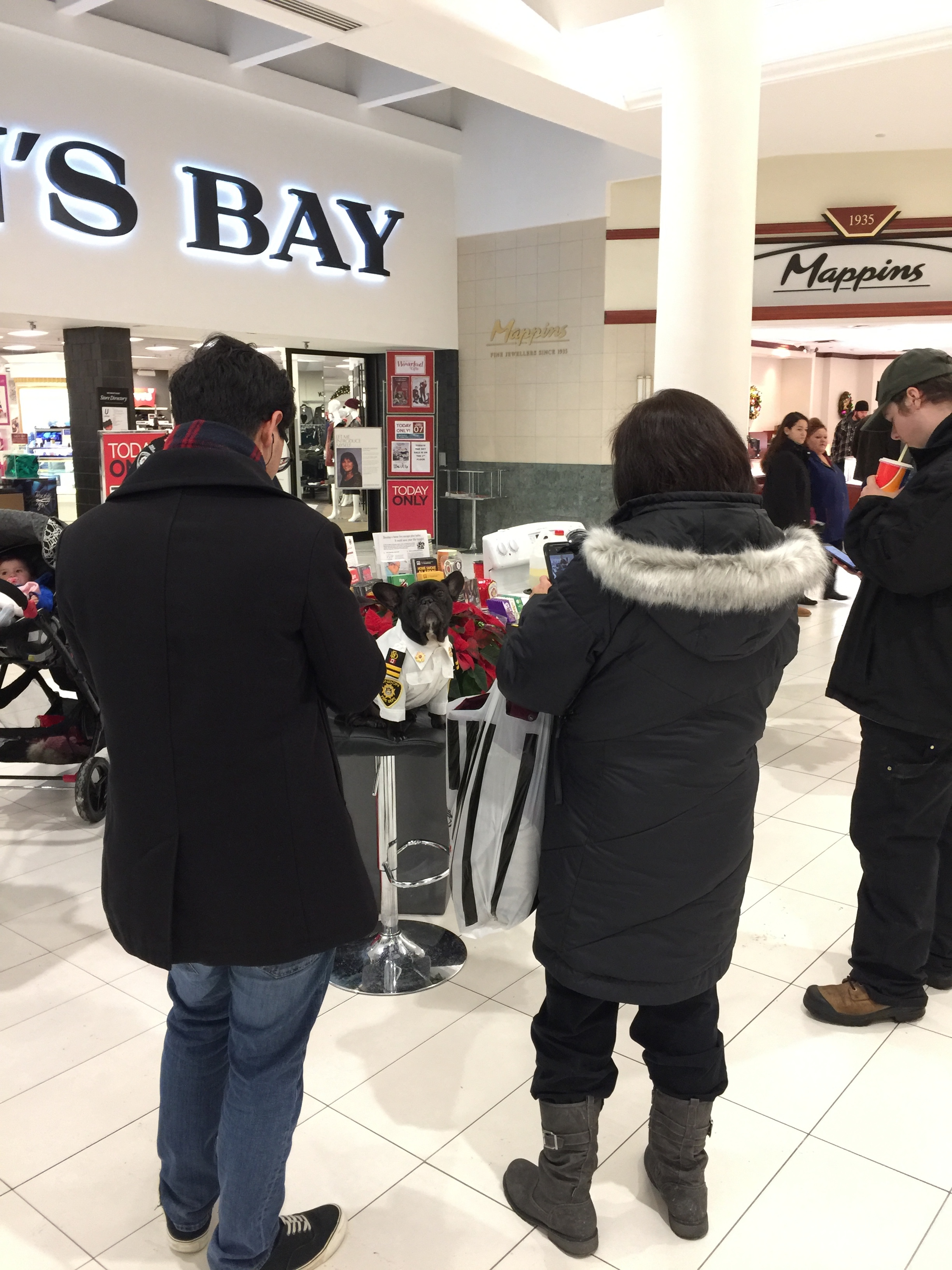 … we got to go to the most gigantical SHOPPINGMALL in our whole, entire citytownsburg too!! YUP!! It is called WHITE OAKS MALL guys, plus it was the FUNNIST!!
Nobody can even bleeve I am a real gentleman puppy!! Ha ha!! OH!! Plus we got n'vited to a sooperspecial place I have neverever been to befores!! ……….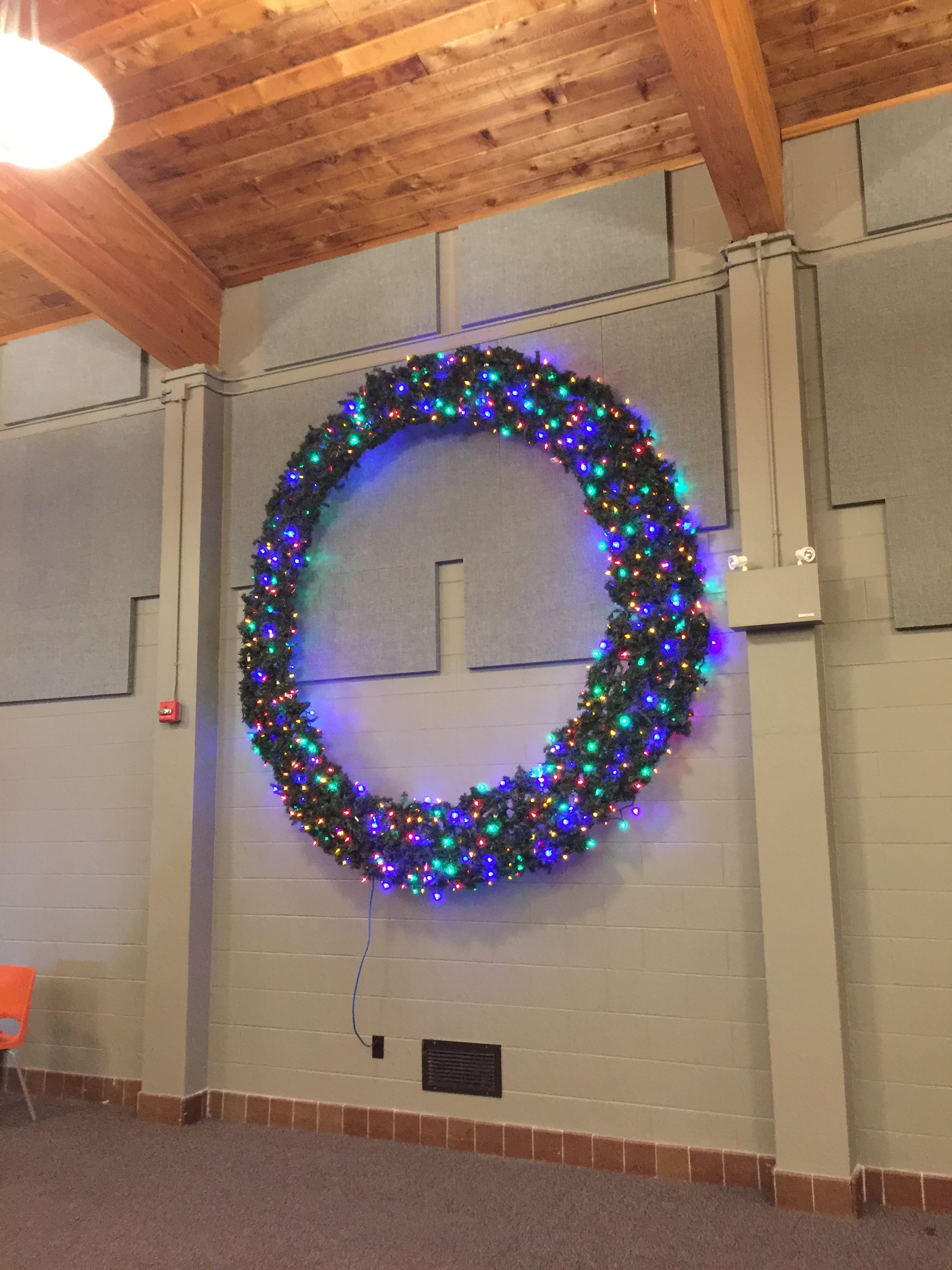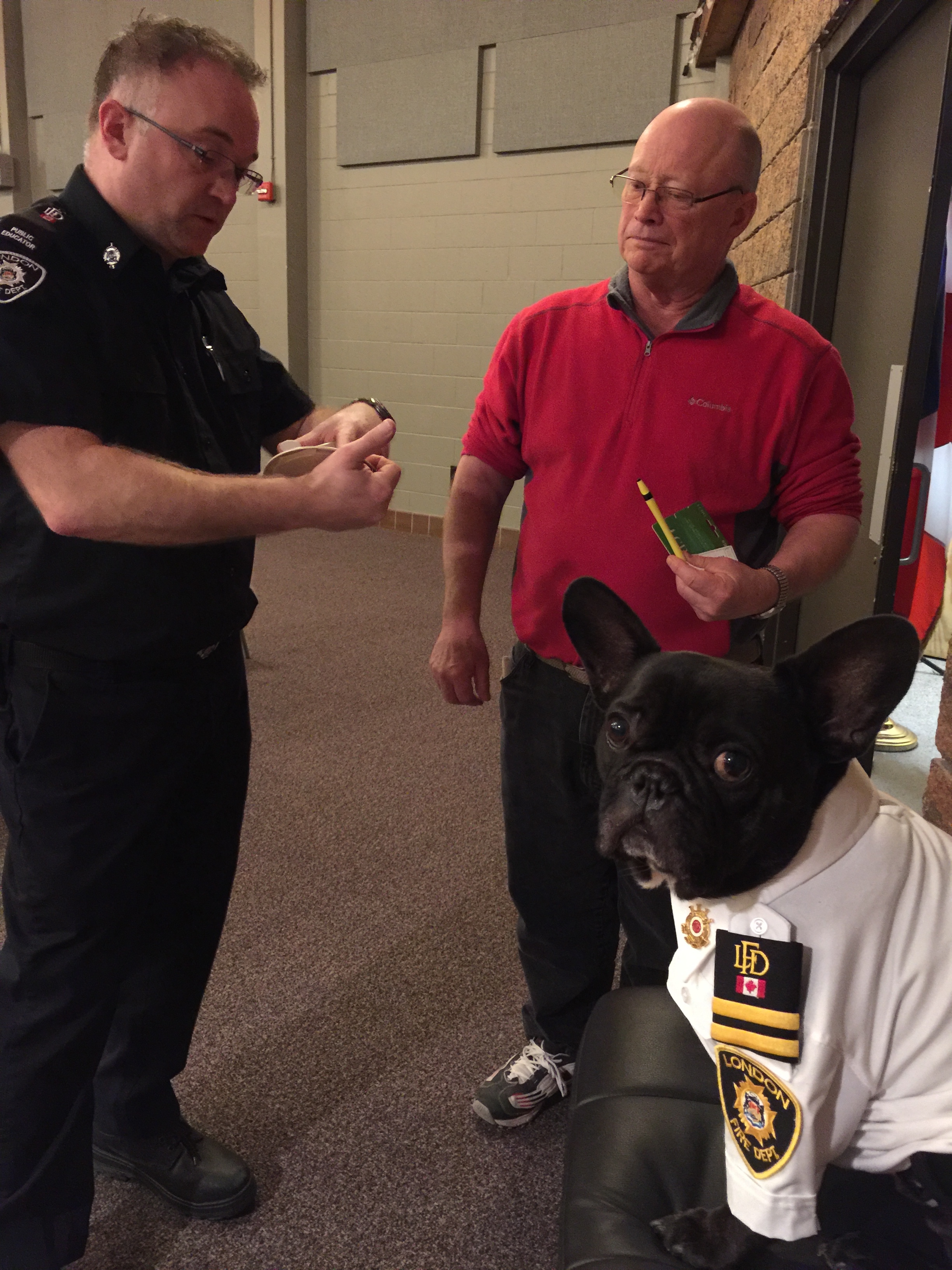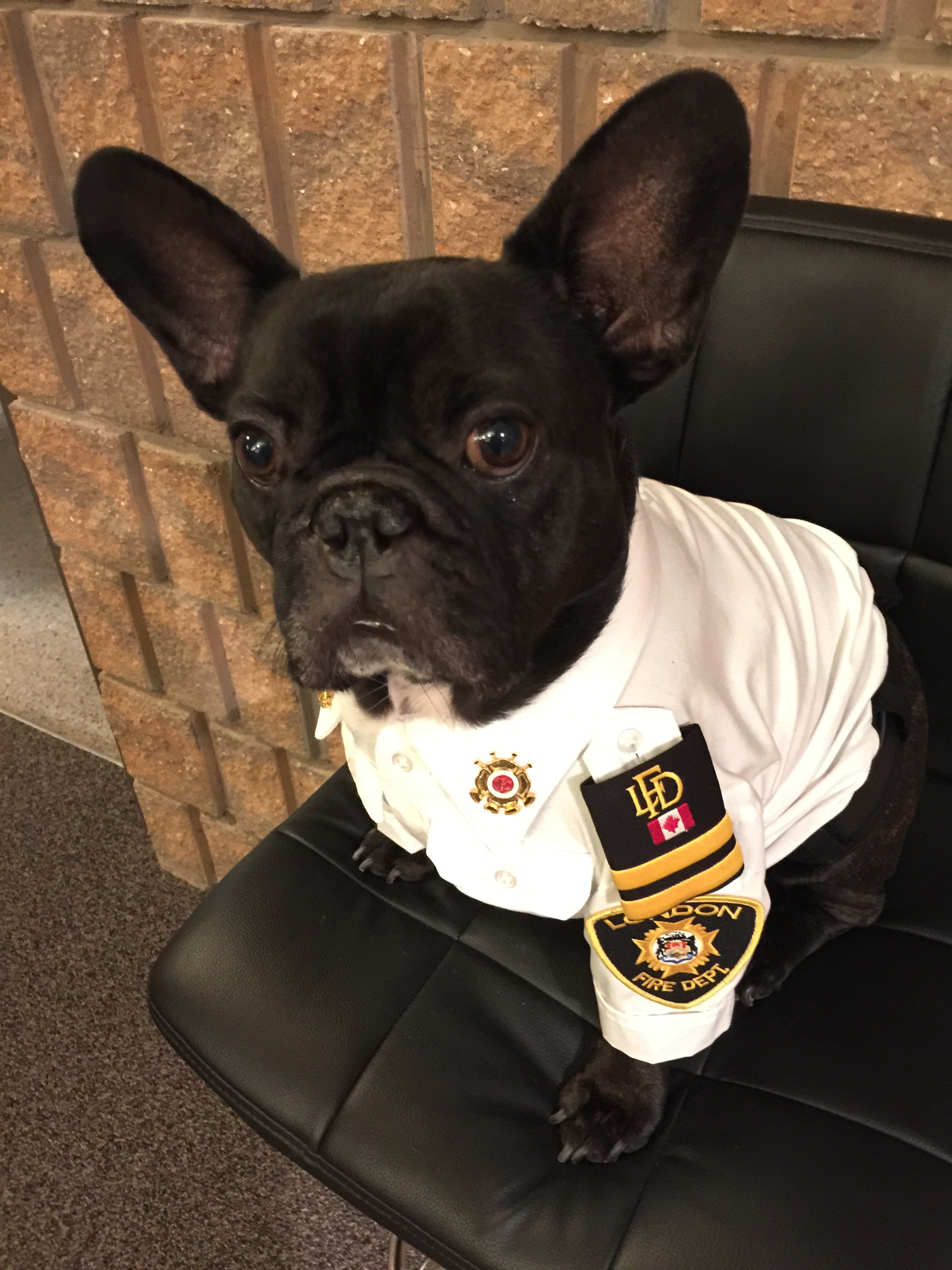 It was a sooperspecial HOLIDAYTIMES FIRE SAFETY MISSION to what is called a UNION CLUBHOUSE full-up with retirated workerpeoples!! Was sooperfun too!!
OH!! Plus we are still going on lotsa HAPPYHEARTMISSIONS to WESTERN ENGINEERING too!! …………
Yup!! It is soopernice 'cuz Mirabelly gets to go to those everytimes nowabouts!! FOR REALS!! Plus alla the brainlearning studentpeoples luvluvlove how 'cited plus SNORTY she gets!! Hee hee!!
'Course it is not allatimes sooper'citing 'roundabouts the Brindlebunch foreverhome, guys!! Nope!! …………..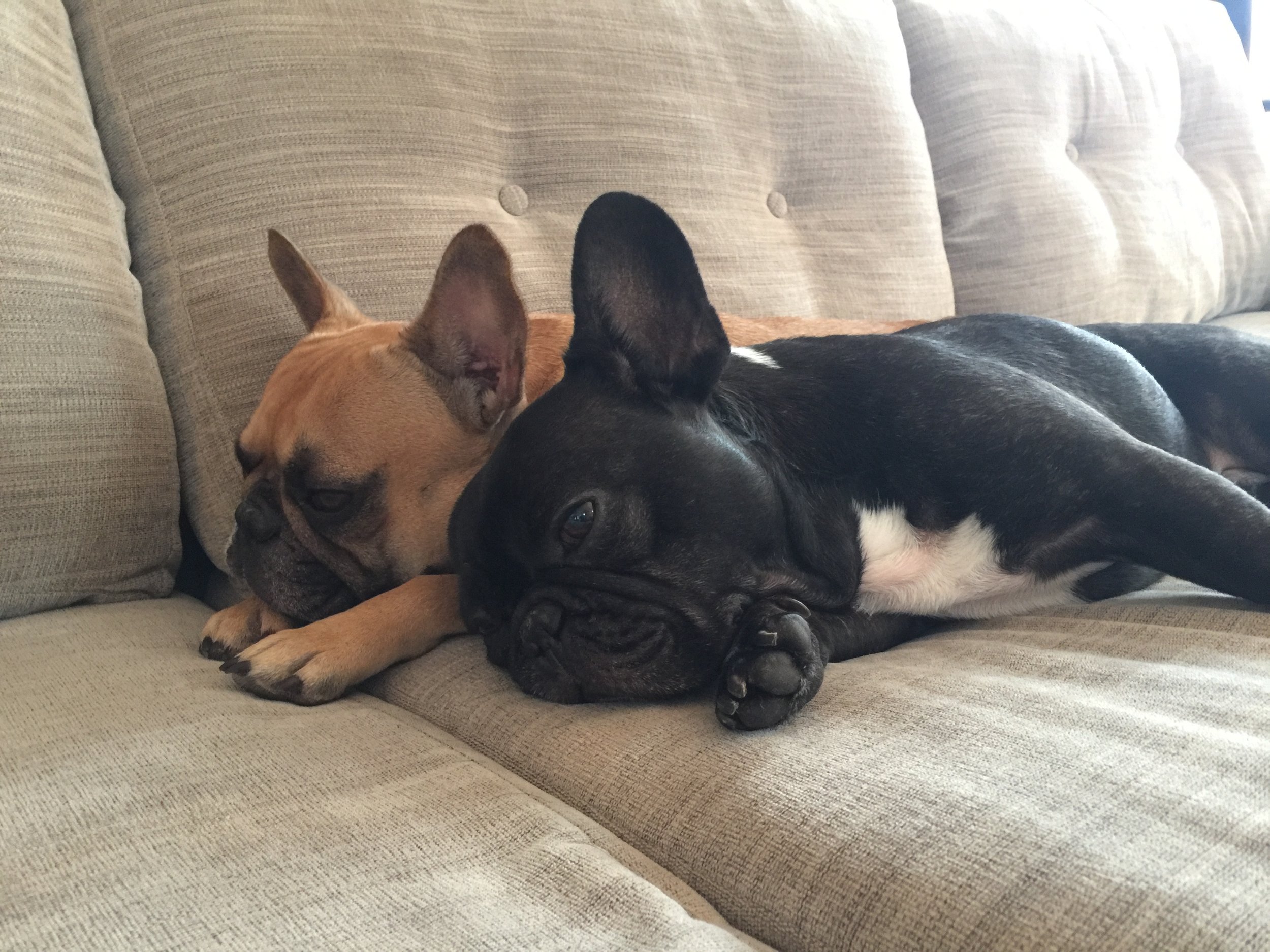 We still do lots'nlots of easybreezy liesuretimes too like….. COZYPILE NAPPINGTIMES!!
YUP!! Me plus Mirabelly luvluvLOVE to do nappingtimes on our chestercouch!! Someofthetimes we even do DANGLENAPPING!! I am not even joshing!! Hee hee!! …………………
'Course there has been littlebits of sadliness too, guys. Yes.
Truestory prolly everybuddy out there lotstest somebuddy or knows 'bout somebuddy who went over the bridge plus one of the Brindlebunch went OVER THE BRIDGE to RAINBOWVALLEY too. 'Fraid so, guys. It put ouchies in our HappyHearts to say our forever byebyes to……..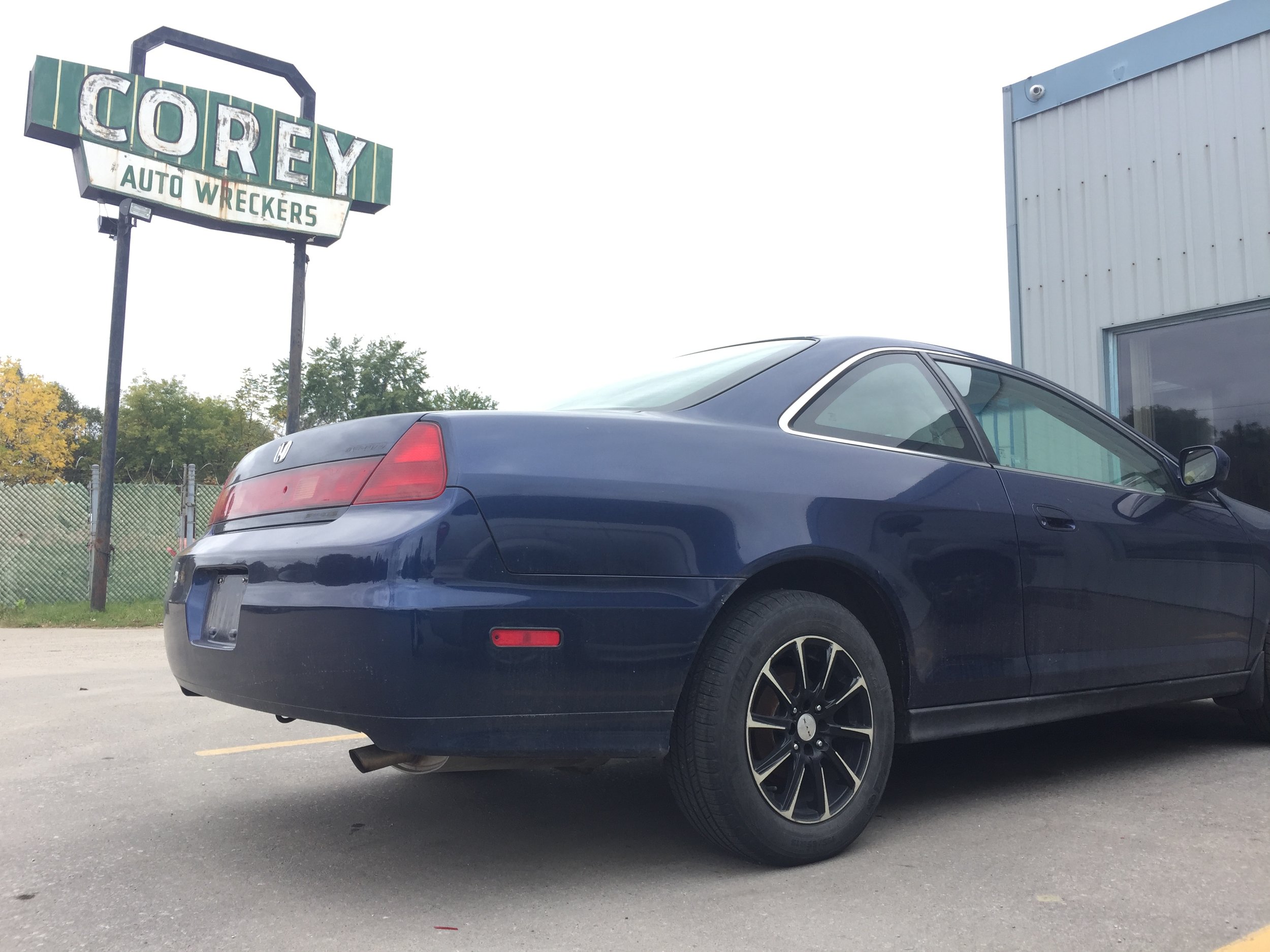 …SKYROLLER BLOO. 💔
Skyroller got real sickybicky, plus the rollycar doctoranarians could not make him waymorebetter. Nope. So he had to roll over the bridge to the rollycar Rainbow Valley. We miss him lots'nlots 'cuz he was a good boy plus togethertimes we went to HUNREDS OF PARKS TOGETHER, GUYS!! HUNREDS!! No matter where we had to go, he allatimes got us there safe plus sound and everythings. Yup.
BUTT… we we still have to get to lots'nlots of places 'course, so that means we alsotimes got to add one more shinynew person to the Brindlebunch!! YES!! So guys…. me plus Mirabelly want you to say "HI!!" to………..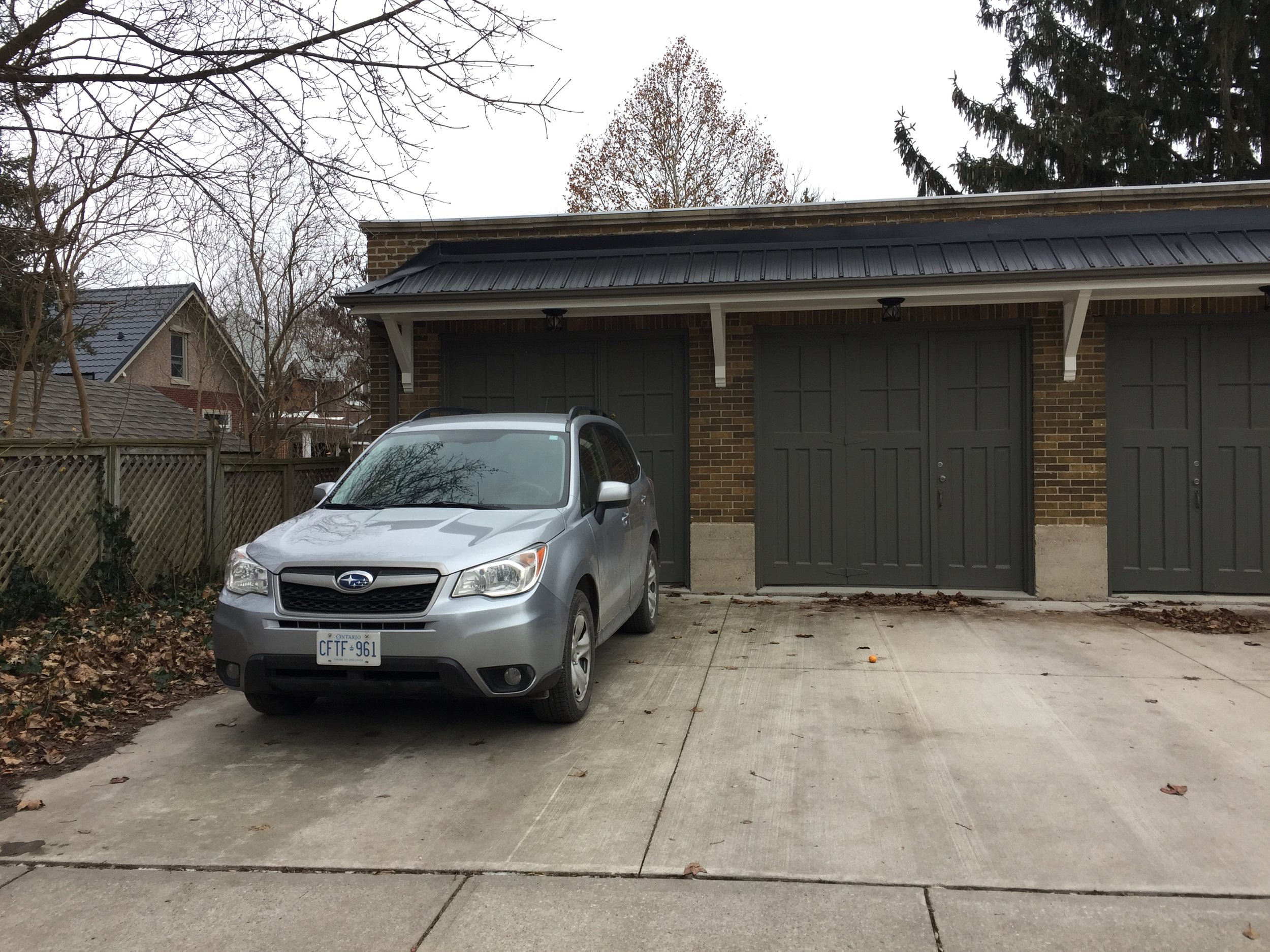 ROCKY WILDERBRICK!! 😊❤️
Isn't he 'MAZING!!?? IKNOW!! Plus this is him wearing his shinynew wintertimes footsieboots too!!
Truestory he is PERFECTAL, 'cuz he has waymorelots of doors, plus all FORE of his rollyfeets can GO-GO-GO, so if the Old Winterman comes back with big piles of wintertimes fluffystuffs, Rocky says…
"NO BIG DEALIO!!"
Hee hee!! Basically he is awesometimes, guys!! He can do talkingtimes on Mum plus Pops sillyphones, he tells us to be careful when it is freezy in the outsideplace, plus he can carry gigantical piles of ANYTHINGS!!
Me, plus Mirabelly, plus Mum, plus Pop all say we are sooperlucky he 'cided to move in with us!! YUP!! …………
THAT 'MINDS ME, GUYS!! We are still hanging out with THE NATUREMAMA allatimes we can too!! YES!! ………………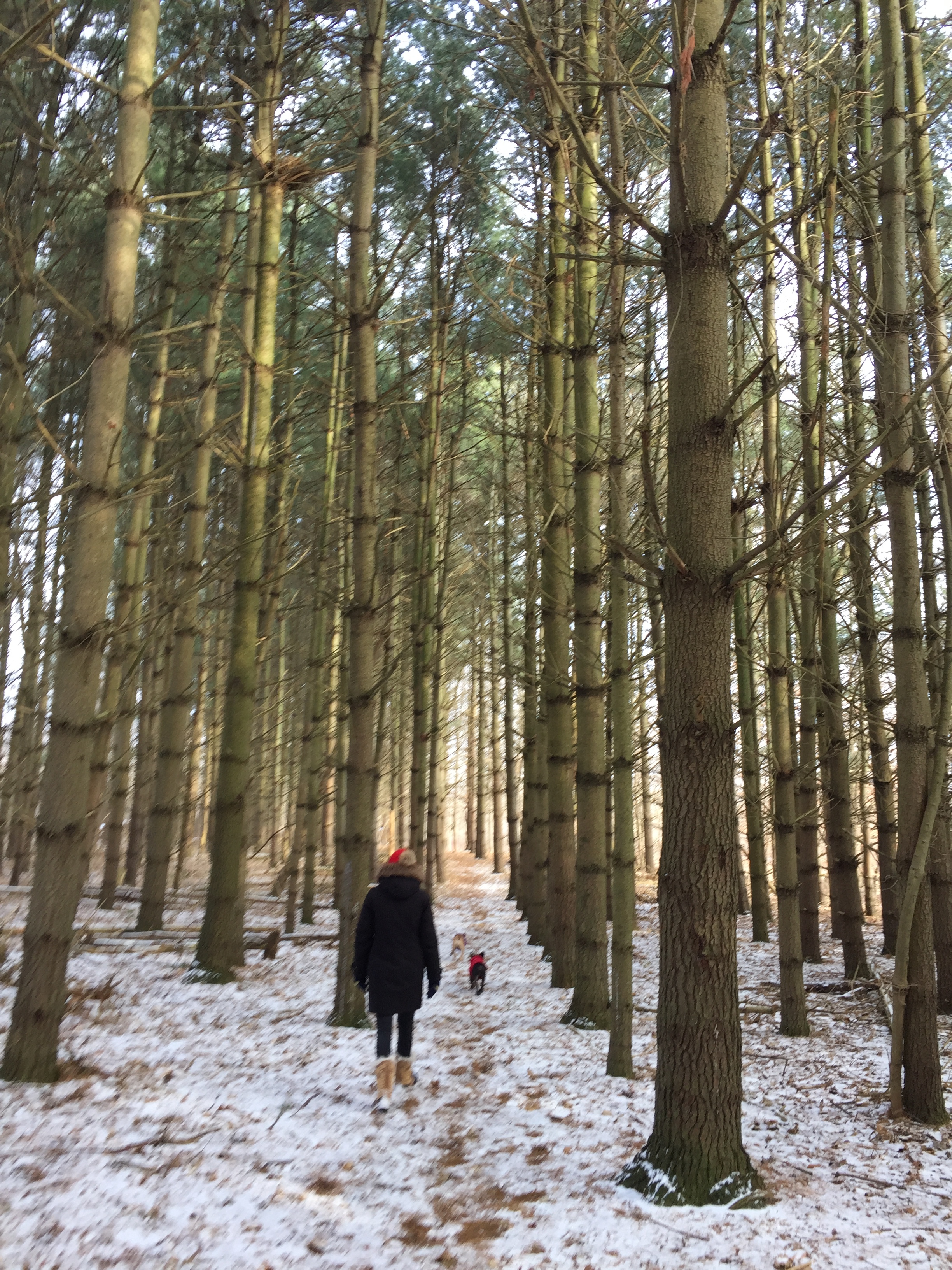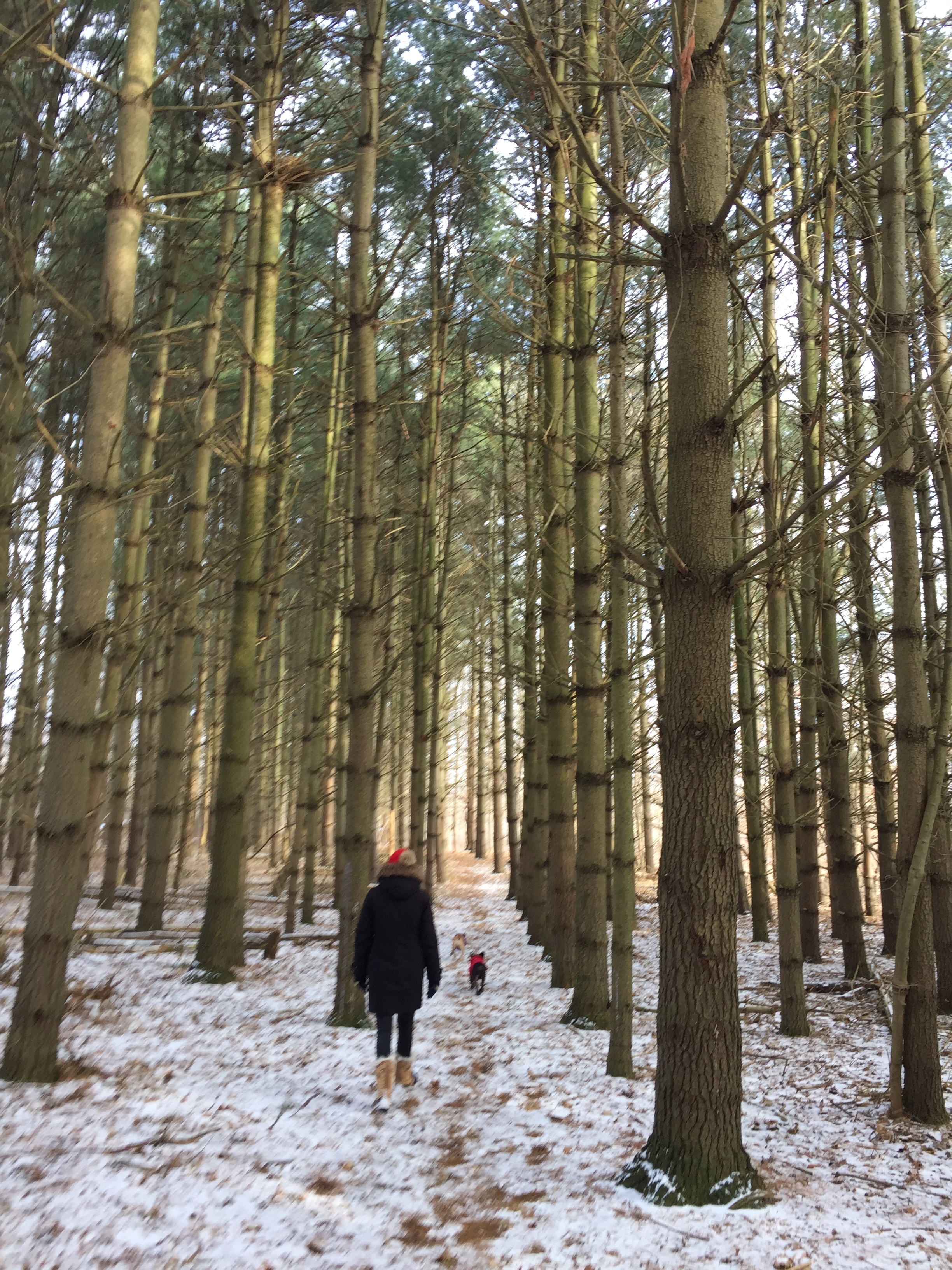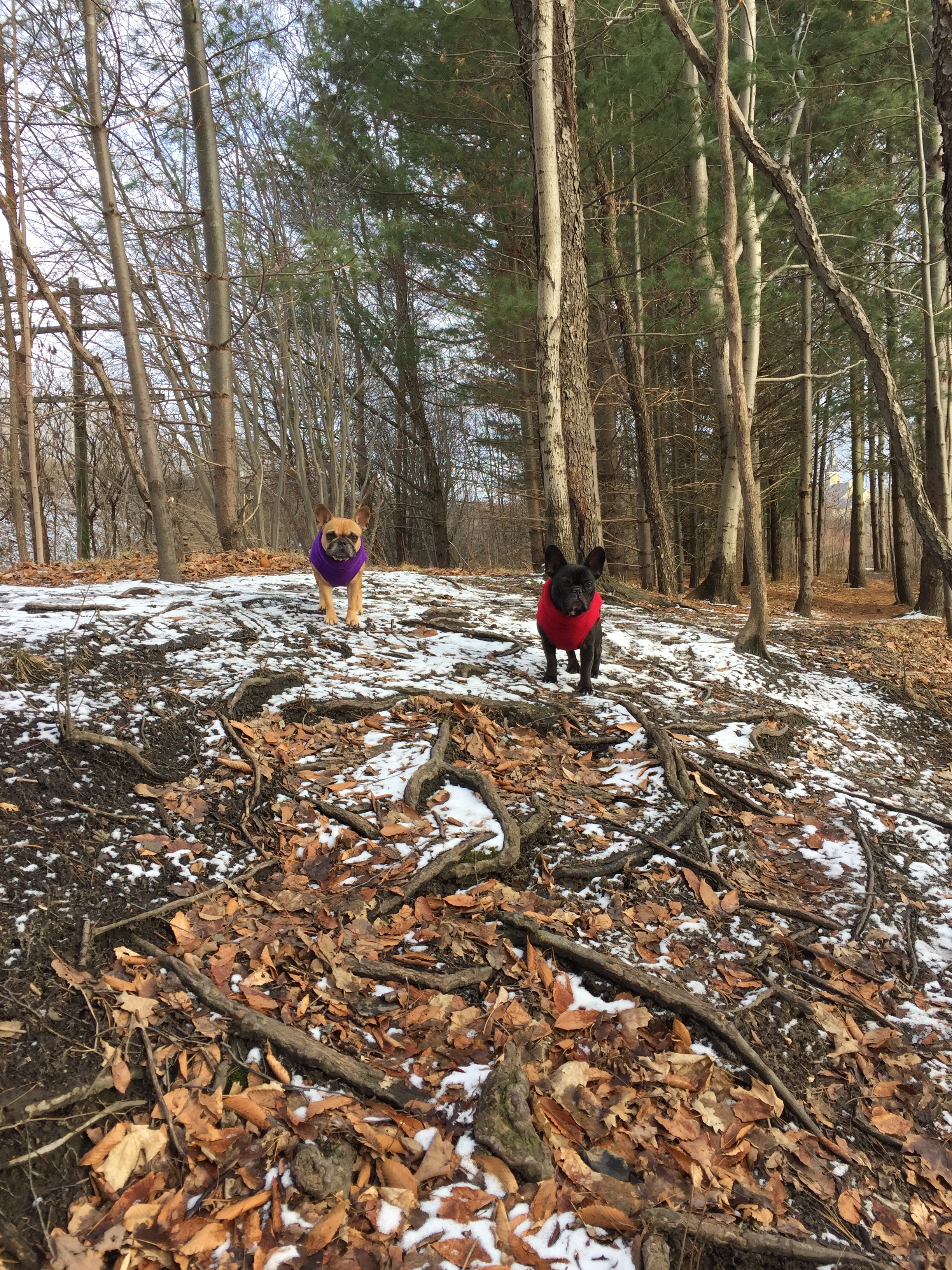 We still luvluvlove to DOOP DEE DOOP in the wilderwild , plus 'cuz it has been not so freezy, it is AWESOMETIMES for DOOP DEE DOOPING!! I am not even joshing!!
Wishowish you guys could come too, though!! Sure do!! 😊❤️😊❤️😊❤️……………………
Aaaaaaaaaaaaaanyhoozle….
I can't even hardly tell you how much Happy it puts in our Hearts to get to hang out with you guys a 'gain!!
FOR REALS!! ❤️❤️❤️
We are hoping you had a 'MAZING Holidaytimes, plus sooperfun NewYearTimes, plus…. guys…. just so's you know…. I am feelings that these 2019times are gonna be…… THE BESTEST IN EVERTIMES!! YES!!
Truestory LOTS is goings on I can't tell you 'bout just yet, butt… I am pretty sure we will have lots'nlots for sharing with you pretty soon, so….. check back in every once inna whiles 'cuz seriousface we luvluvlove to hang out with you, PLUS…..
WE LUVLUVLOVE YOU !!

😊❤️😊❤️😊❤️
😊❤️ Lots'nlots, even!! Forever, plus everever!! ❤️😊
Shanksh for catching up with us, guys!! Let us know what you guys have been up too too, K? K!!
See you latertimes, friendlyfriends!!
H❤️H❤️H❤️