HAPPYMERRYBIRTHDAYTIMES... FOR ME PLUS COUSIN ELLIE, GUYS!! (50 photo sooperstory)
Hey, guys!! 😊❤️😊❤️😊❤️
Great googilymoogily is it soopernice to see your faceparts a 'gain!! IKNOW!! Plus bestest of all is that I get to hang out with you onna sooperspecial daytimes for me!! YUP!! ………………
Check it out, everybuddy!! * BUTTWIGGLE *
Can you guesserate what daytimes this is!!?? Can you!!?? How 'bout NOWABOUTS!!?? Hee hee!! …………….
YUP!!
IT IS TOTALLY MY SIXTISH BIRTHDAYTIMES, YOU GUYS!! ❤️🎂❤️🎂❤️🎂
Isn't that a 'MAYZAZING!!?? IKNOW!! Plus truestory for reals no joshing seriousface we just had a sooperfun partytimes for me, plus COUSIN ELLIE too!! Yes!! 'Cuz did you know!!?? We are almostly the 'zact same yeartimes old!!

See…. MY birthdaytimes is Januarytimes number ATE, plus COUSIN ELLIE's birthdaytimes is Decembertimes number twennysebbin!! It is pretty much like we are in the same familypack for crying out Pete!! ……………..
So that is how come MUM got out alla the BIRTHDAYTIMES HATS, plus n'vited some of our bestest friendlyfriends to come over for HappyFunTimes, plus goofballery, plus yummysummy treats, plus giftypresents, plus…..
BIRTHDAYTIMES CAKE!!
CAKE, GUYS!!
🎂❤️🎂❤️🎂❤️ CAKE!! ❤️🎂❤️🎂❤️🎂…
Firstest guy to show up was UNCLE DANNY!! Yup!!
Plus did you know!!?? Uncle Danny came all by his lonesome!! Truestory he was out doing chores when allasudden… whammokablammo… he 'cided to come to our 'partmenthouse all by his lonesome!! I am not even joshing!!
Mum plus Pop were getting ready for our partytimes when they hearded UNCLE DANNY scritchy-scratching on our backdoor!! SERIOUSFACE!!
Plus wanna know who else came too!!?? …………..
Our most favouritist…
❤️❤️❤️ COUSIN ELLIE!! ❤️❤️❤️
YUP!! Plus basically it is her SIXTISH BIRTHDAYTIMES too!! YES!! …
We luvluvlove our COUSIN ELLIE, you guys!! Sure do!! Plus Mirabelly goes crazybananas when Cousin Ellie comes over for visitational hang-outery!! For reals!! …………..
Here is a picturestory of when Mirabelly gave COUSIN ELLIE a whole buncha smootchy lovings!! Hee hee!! …..
Anyhoozle…. so that means it was ME, ARCHIE BRINDLETON…. plus my baby sisterperson, MIRABELLY……..
…plus our UNCLE DANNY!! 'Course COUSIN ELLIE's MUM came, plus so did MUMUM!! It was basically perfectal for our teensy 'partmenthouse!! ………
Hee hee!! UNCLE DANNY wanted to yell at the juniorpeoples 'cross the rollycar road who were at the LEARNINGSCHOOL, butt……
…. I was totally being a helpful helperman for our MUM who builderated this 'mazing fort for making picturestories!! Pretty soopercool, amirite!!?? IKNOW!! ………
'Course, Mirabelly did not want to helperate, guys!! Not even!! She wanted to do GOOFBALLERY!! ……….
'Specially when she saw COUSIN ELLIE'S MUM!! Basically Mirabelly was thinkingthoughts alla this stuff was not e'nuff 'bout MIRABELLY!! Ha ha!! ……………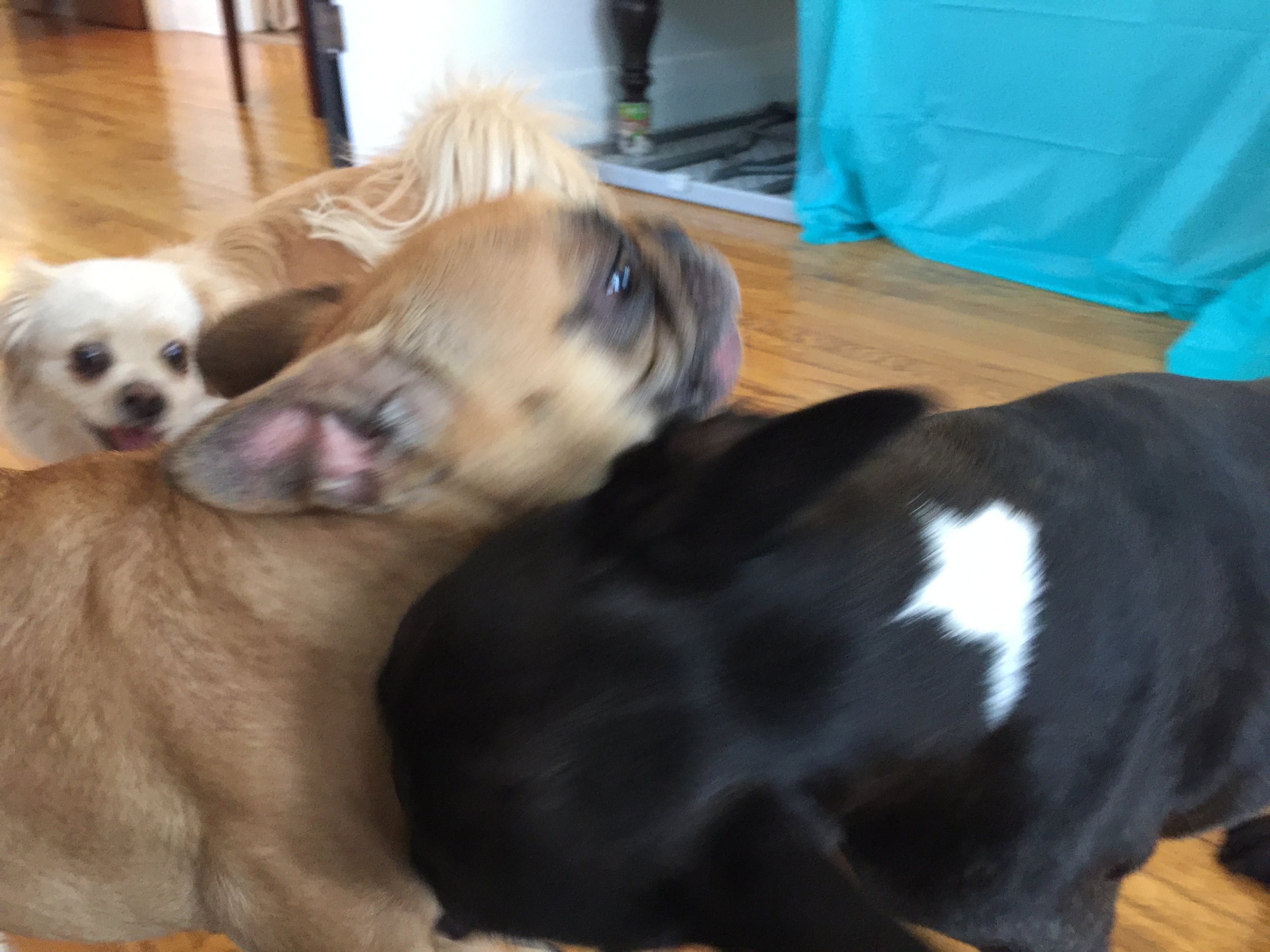 So just for HappyFunTimes, ME, plus MIRABELLY, plus COUSIN ELLIE, plus UNCLE DANNY all did a whole buncha sooperfun BESTIEWRESTLING plus GOOFBALLERY!! Was sooperfun for reals!! Hee hee!! …………
Then UNCLE DANNY jumped up on the PICTURESTORY FORT to try it out!! He did 'MAZING, guys!!
Wanna see what his picturestory looks like!!?? OKEEDOKE!! Then point your lookingmarbles at…….
…THIS!!
Good job, UNCLE DANNY!! Anyhoozle…. then MUM said it was MY turn to put on my BIRTHDAYBOY PARTYTIMES HAT, plus try out the picturestory fort!!
CHECK IT OUT!! …………
GUYS!! You would not even bleeve how yummy our BIRTHDAYTIMES MEATYCAKE lookerated!! - PLUS SMELLERATED!! My lookingmarbles plus smellerator were going CRAZYBANANAS!! Ha ha!! ………
"HEY MUM!! CAN I PUT ALLA THIS CAKE IN MY BELLY!!??
CAN I!!??
HOW 'BOUT NOWABOUTS!!??"………
Butt Mum said "NOPE!!", guys!! IKNOW!! Turns out this poserating was just for picturestories!! Cake did not happen 'till latertimes for crying out Pete!! …………
Then COUSIN ELLIE put onna BIRTHDAYTIMES PARTYHAT, plus jumped up on our fort for making more picturestories with ME!!
Onna 'count of us both having Birthdaytimes so close together and stuff!! YUP!! …………….
Basically we have a BirthdayPartytimes like this - together - every yeartimes, guys!! YUP!! Plus….
IT IS THE BESTEST!! ………..
"SO… NOW CAN I PUT IT IN MY BELLY!!??
JUST FOR LITTLEBITS!!??" …
Butt NOPE!! MUM said it was not times yet, guys!! Firstofalls, MUM said we were all gonna eat a chunk of meatycake in the picturestory fort so MUM could make soopernice picturestories of alla us puppies!!
Then she said that…. the firstest puppy to get a chunk of meatycake was…….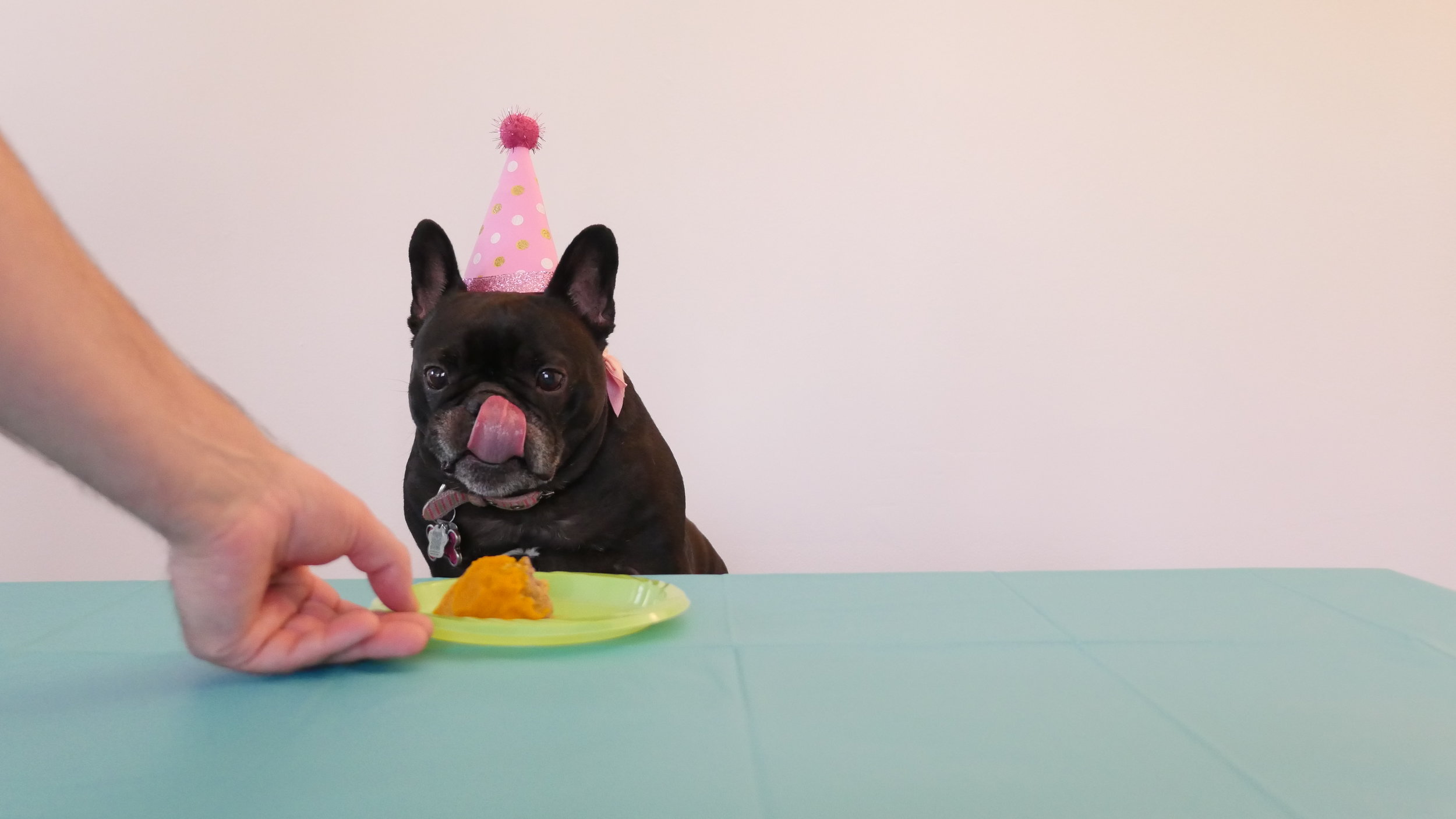 ❤️❤️❤️ COUSIN ELLIE!! ❤️❤️❤️
That is 'cuz it is her BIRTHDAYPARTYTIMES too, plus gentlemans allatimes let LADYPEOPLES GO FIRSTEST, GUYS!! Amirite!!?? 'COURSE!! ……………..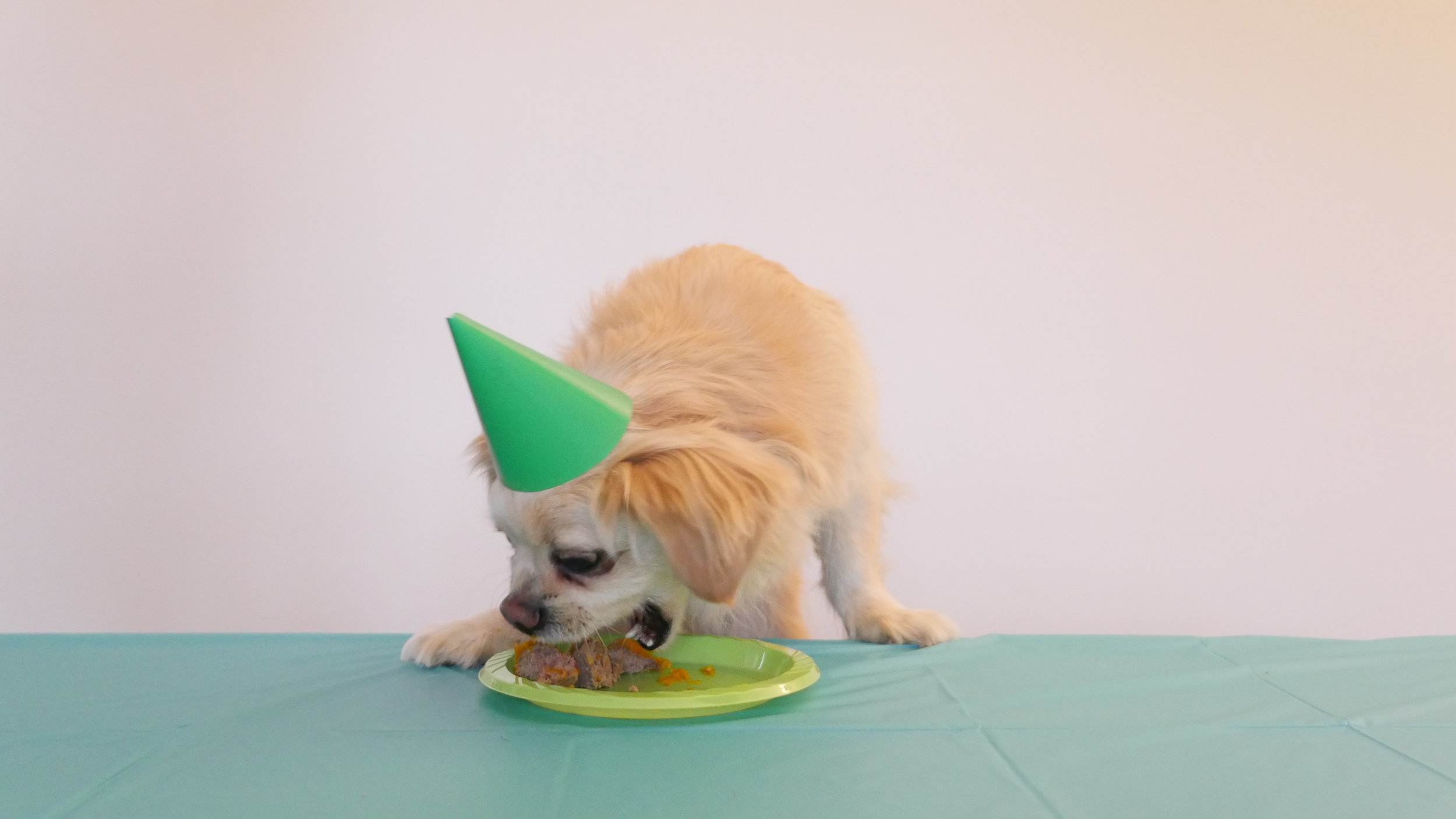 Nextest was UNCLE DANNY!! He did 'mazing don'tchathink!!?? ME TOO!!
'Member that UNCLE DANNY has not done so much practicetimes poserating for picturestories, guys!! Basically he neverever even made picturestories 'till he moverated in with MUMUM!! I am not even joshing!! ……..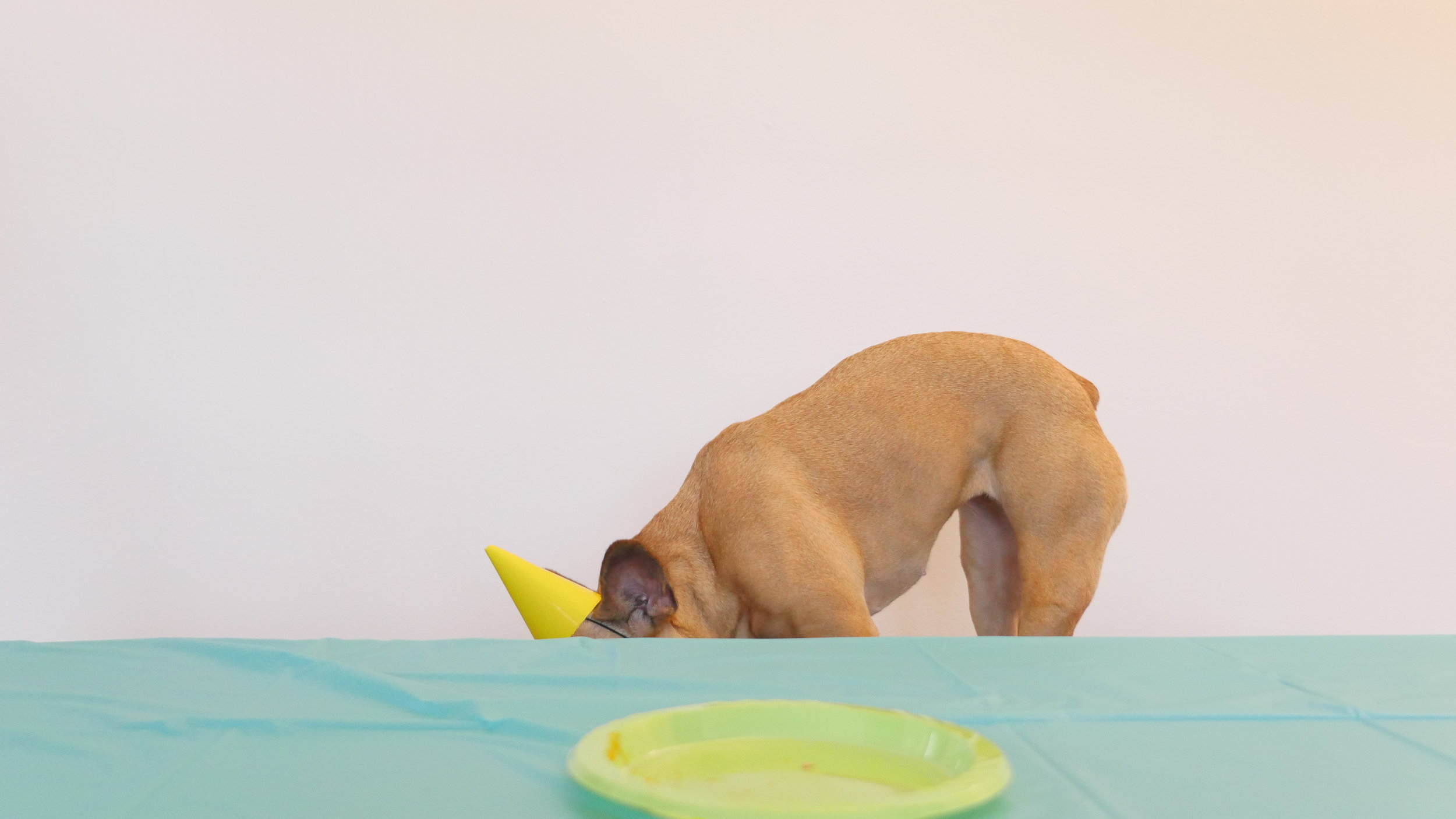 Hee hee!! Then it was times for MIRABELLY to put meatycake in her belly!!
GUYS!! Did you know!!?? She tried to run a 'way with her meatycake!! Ha ha!! Silly puppy!!
THEN….. then it was times for ME!! ARCHIE BRINDLETON to fill my belly with meatycake!!
CHECK IT OUT!! .………………..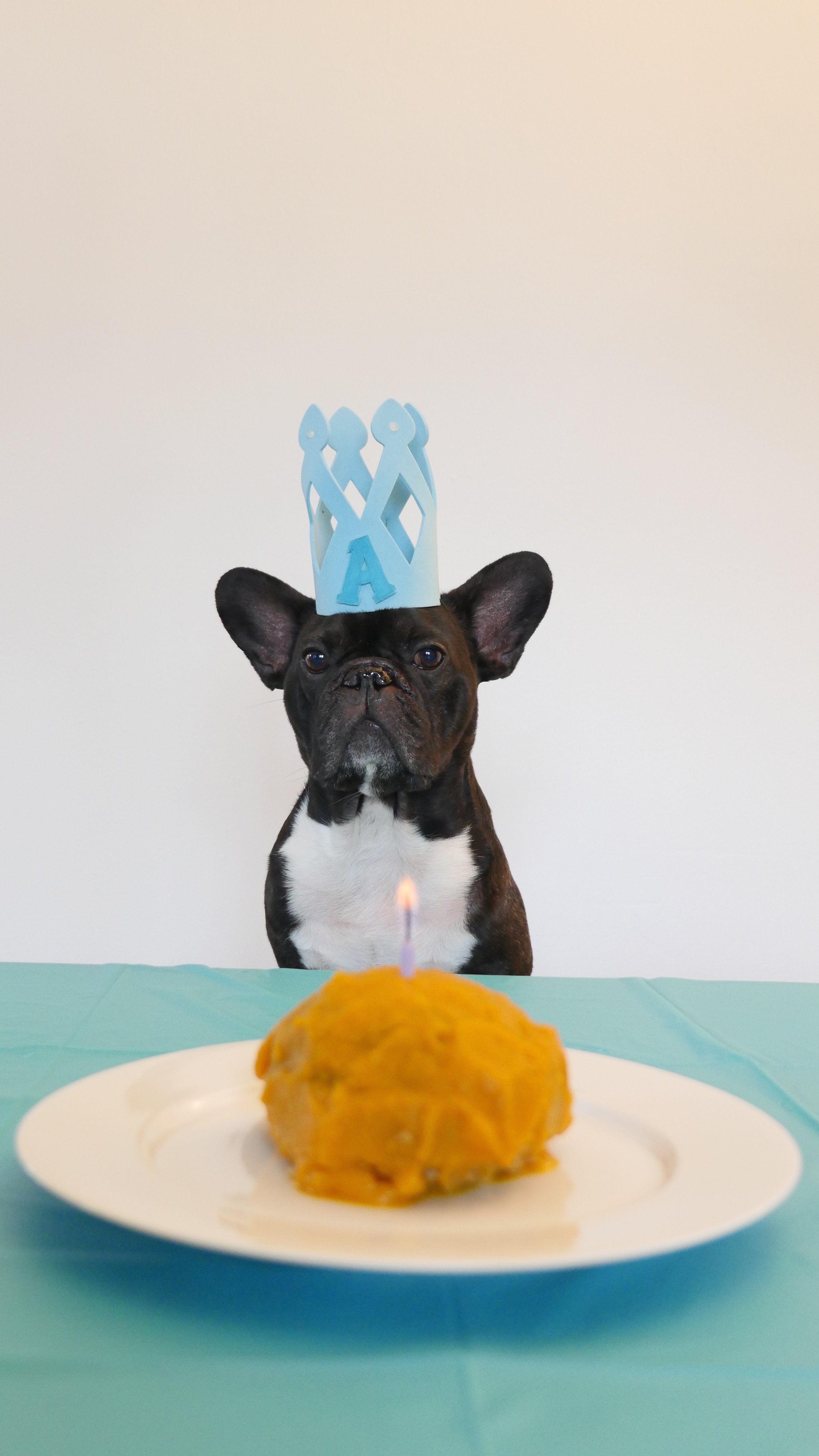 Guys… I don't want to braggerate or anythings, but…. basically I am the bestest at putting meatycake in my belly. Yes. Plus cookies, plus treats, plus yummysummies, plus snacks, plus……. MEATYCAKE!! Hee hee!!
Was sooperyummy and everythings!! The insideparts was made out of meatybits (organical ground beefybits, plus some floatmeal, plus …. CHEEEEEEEEEEEEEZE!! Even the iciclings part was yummy!! Mum made it out of PUNKINSMUSH!!
Latertimes, we did some poserating alltogether too!! LIKE THIS!!…………………..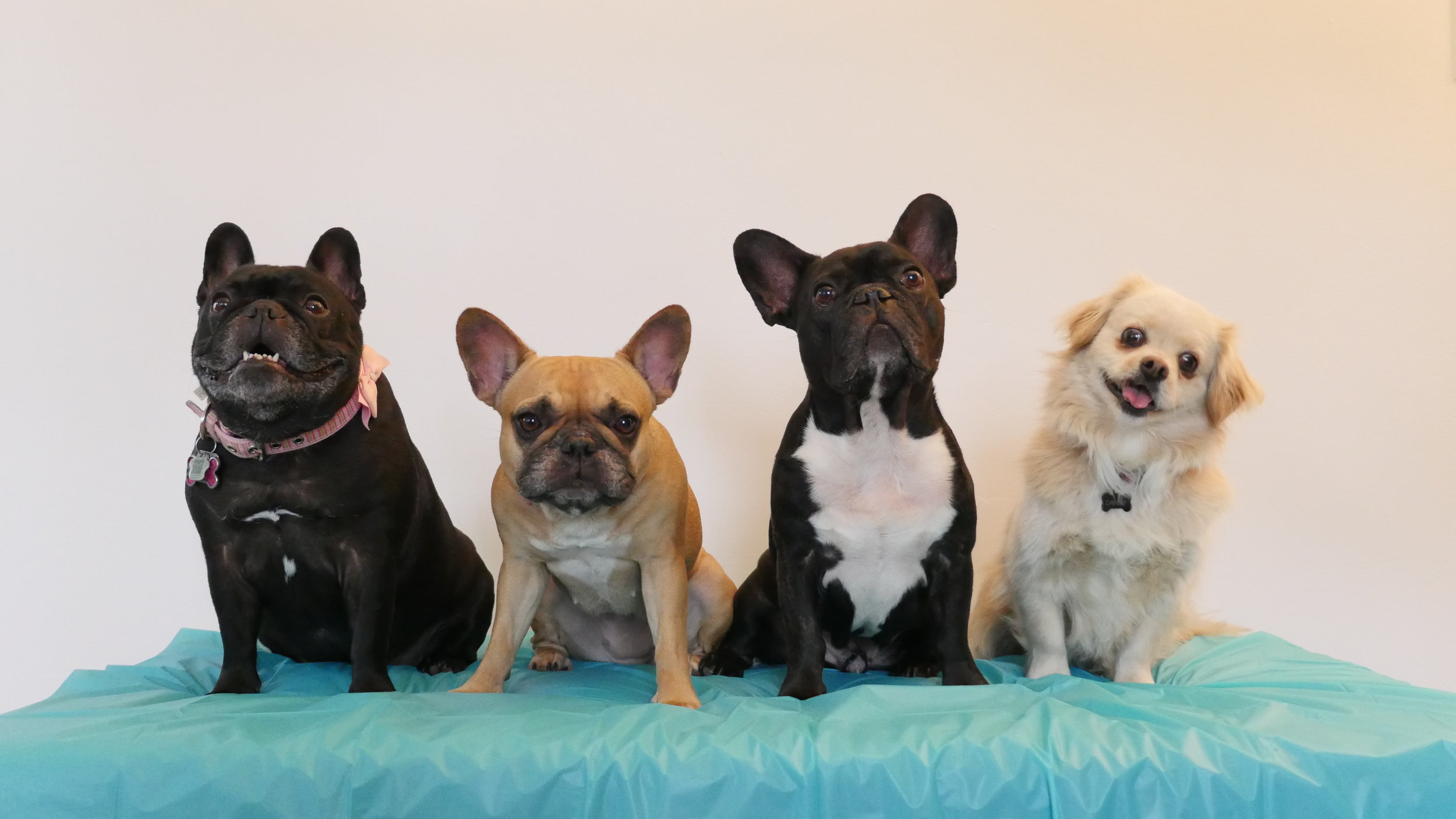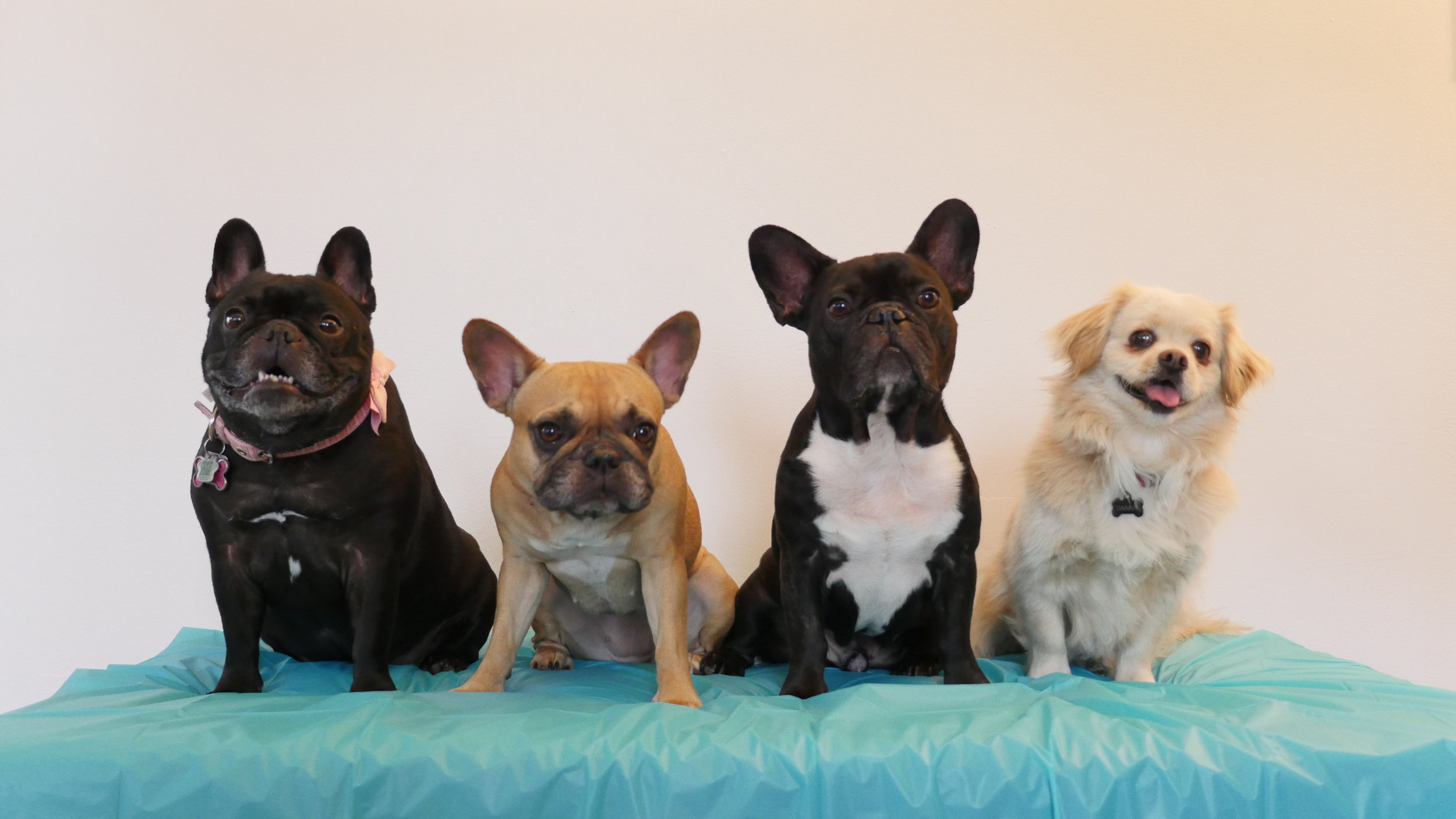 Pretty neato, amirite!!?? IKNOW!! These picturestories sure put Happy in my Heart, guys!! Sure do 'cuz wanna know why!!??
'Cuz I luvluvlove my friendlypals!! Friendlypals -LIKE YOU!! YES!! Sure wishowish you guys were at our partytimes too!! Sure do!! That would have made our artytimes even WAYMOREBETTER!! YES!!
😊❤️😊❤️😊❤️ ……….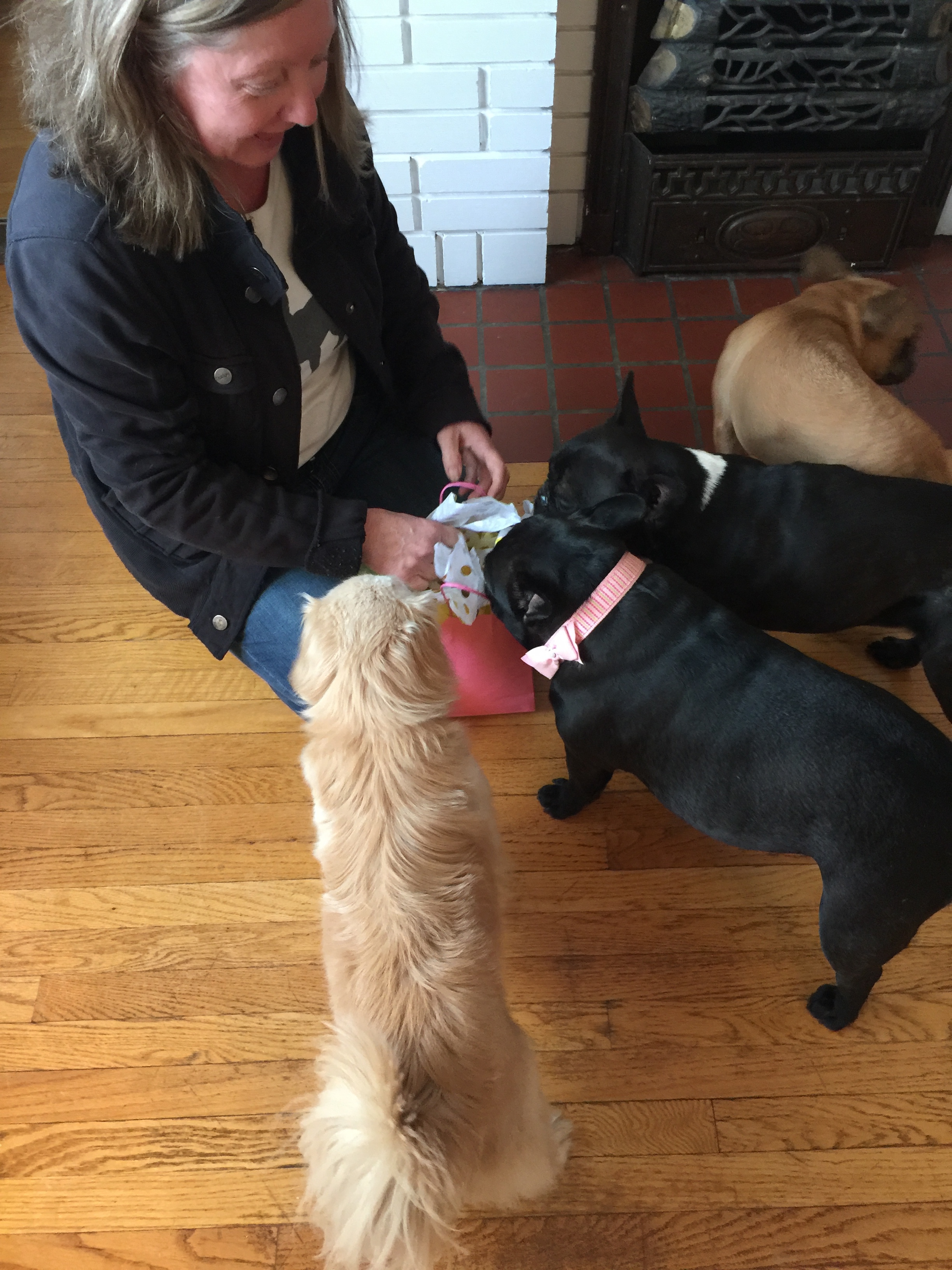 Then was the part when we got to open up alla our GIFTYPRESENTS!!
There was LIVERTREATS, plus SQUEAKYTOYS, plus big piles of LOVINGS we all shared with EVERYBUDDY!! ………
So that is how come I wanted to hang out with you guys!! To share alla these 'mazing picturestories, plus to 'mind you to not forget that the bestest giftypresent I ever gotted in all of evertimes was….
❤️❤️❤️ YOUR FRIENDLYSHIP!! ❤️❤️❤️
YUP!! Truestory for reals no joshing seriousface!!
So, have a 'mazing daytimes, everybuddy!! Hope we get to hang out a 'gain soopersoon, K? K!!
Luvluvlove you guys!! 😊❤️😊❤️😊❤️ Forever plus everever!!
H❤️H❤️H❤️
Stay tuned, guys!!
There is MAYBE something sooperspecial goings on,
plus I am hoping with alla my HappyHeart to tell you guys
alla 'bout it not so much times from nowabouts, K? K!!
H❤️H❤️H❤️