GOOOOOOOOOOOODMORNINGTIMES, FRIENDLYFRIENDS!! (50+ photos)
Hey, guys!! 😊❤️😊❤️😊❤️
Over thisaways!! Can you see!!?? It is your bestest buddypal, ARCHIEBRINDLETON, plus our MIRABELLY, plus MUM plus even POP is 'rounda'bouts here somewheres!!
Yup!! Prolly he wandered off a 'gain!! Prolly!! He should be holding our safetystrings 'cuz POP's wander off real soopereasy, amirite!!?? Pretty much!! ……………
Anyhoozle ….. the whole, entire Brindlebunch is here atta chunk of place called BOLER MOUNTAIN right here in our very own FOREST CITY!! YES!! That is 'cuz we all got n'vited to a sooperspecial happenings that is goings on rightabouts HERE!! For reals!! …..
Did you know!!?? BOLER MOUNTAIN is where you go if you want to put sticks on your feets, plus then slide down a gigantical mountainhill just for bellychuckles!! When it is the WINTERTIMES that is!!
Butt for when it is cozywarm and stuff, then you can come to here for CYCLEBIKING, or JEGGERATIONAL RUNNERY, or there is even somethings called the TREETOP CHALLENGE where you do monkeyclimbings wayfarup in the leafytrees!! IKNOW!!
Truestory our MUM plus POP totally did that part a whiles a'go, plus they say it was the FUNNIST!! ……
BUTT … what lotsa peoples do not know for reals is that there is a soopercool, shinynew buildinghouse here where a whole buncha 'mazing stuffs happens!! YES!! …………..
Facteroid is, there is a whole buncha soopersmart, soopercool TEACHERPEOPLES in this here buildinghouse!! Guys … they have totally traveltripped from allover our CANADAplace to meetup with alla the other soopersmart teacherpeoples inna special brainlearning club called …
LETS TALK SCIENCE!! …
Yup!! Isn't that the coolist!!?? IKNOW!!
Plus wanna know what ELSE!!?? One of our bestest FayBo friendlyfriends is in this here club for teacherpeoples, plus we have neverever been inthesameplacefriends with her in all of evertimes!!
NOPE!! NOT EVEN WONTIMES!! ……..
SO … she askerated everybuddy if we could come to do hangout-ery, plus be SPECIAL-TYPE GUESTS of this here LETS TALK SCIENCE meetup!!
Truestory for reals no joshing seriousface, guys!! She wroted to us with wordybits just like THIS …
"We have our annual staff meeting at Boler Mountain and I would love to see if you and Mirabelle and Mom and Pop might want to come visit the Let's Talk Science family to share some inspiring stories and soak up a whole bunch of love for a half hour or so.

I would love to meet you all and introduce you to our head office people. Let's Talk Science does a lot of educational outreach all over Canada just like you do with all the people and places you visit.

You touch the hearts of everybody you meet and I couldn't help but be thinking of you as the last time I was in London I was new to the team... but now I've been there a little while and feel more comfortable asking if we could have a guest celebrity - Archie Brindleton and Mirabelle Merriweather - join us"
Isn't that AMAYZAZING, guys!!?? IKNOW!! 'Course that is when I totally said …
'COURSE!! ** BUTTWIGGLE ** 😊❤️😊❤️😊❤️…….
So's now is almostly the times we are gonna go-go-go to the insideparts of this here buildinghouse for meeting our bestest friendlypal, plus to do big piles of sooperfun hangout-ery with everybuddy in the LETS TALK SCIENCE brainlearning club!!
I can't even hardly wait for crying out Pete!! ………….
BUTT … it is not 'zackly the right times yet, so basically we are taking it easybreezy here in the outsideplace!!
YUP!! Dunno 'bout where YOU GUYS are, butt hereabouts the OldWinterman is making it real chillybilly when it is nightynightimes!! The GOOBER!! Butt right nowabouts it is 'MAZING out here!! So much cozywarm degrees, plus big piles of sunsmiles too!!
UH-OH!!
Mirabelly sees somebuddy she thinks needs a FACE-BOPPING, guys!! ………..
Lucky for us, MUM is here for giving MIRABELLY lotsa lovings so she will not go crazybananas!! YES!! ……..
That is what MUMs do, amirite!!?? YUP!! MUMs keep your Heart filled with Happy so's you do not want to BOP FACEPARTS!! Ha ha!! THAT is science, amirite!!?? Pretty much!! ………….
SEE!!?? MUM is even giving our Mirabelly SMOOTCHES so's she does not jump on that guys faceparts to give him "THE BEANS" with alla her sauciness and stuff!! Hee hee!! ………………
OKEEDOKE!! 😊❤️
It is almostly times for when we go-go-go, guys!! ** BUTTWIGGLE **
Butt 'fore we do, MUM wants to say a gigantical "HEY, HIDEY-HO!!" to everybuddy!! She is sooperhappy to see your faceparts this morningtimes, plus did you know!!??
Me plus Mirabelly say so too!! 😊❤️😊❤️😊❤️…………
It is times, guys!! IT IS TOTALLY TIMES!!
Let's GO-GO-GO, K? K!! ……………..
WOWZERS!! 😜😜😜
So many shinynew INTHESAMEPLACEFRIENDS!! It is sooper'citing for reals!! ……….
Mirabelly is doing zoomers allover everywheres to say "HI!!" to everybuddy, plus it is my job to be handsome, plus put onna fashion-type show 'cuz everybuddy wants to see me in my FIRE SAFETY UNIFORM and stuff!!
"SHANKSH, POP!!" …………….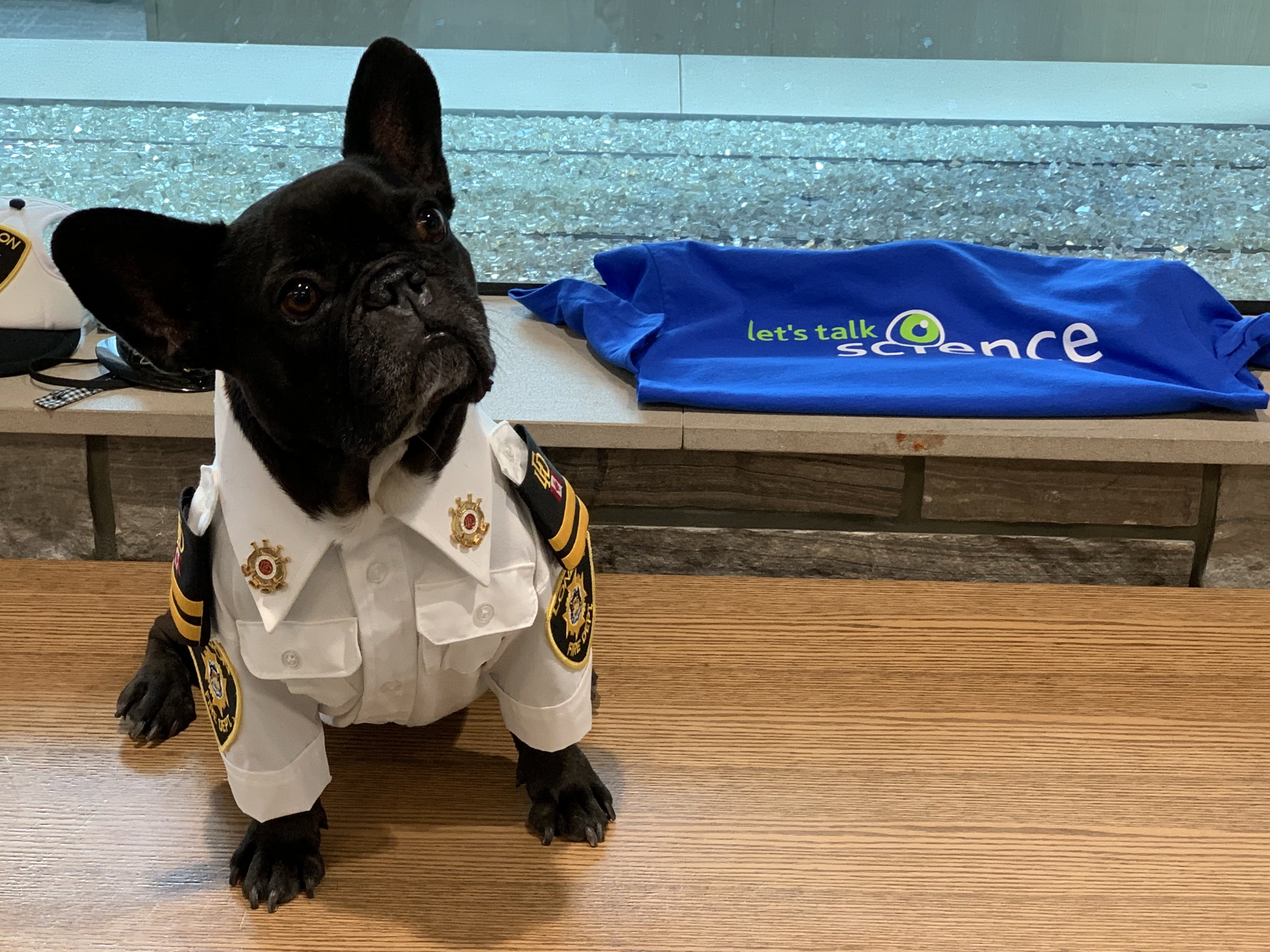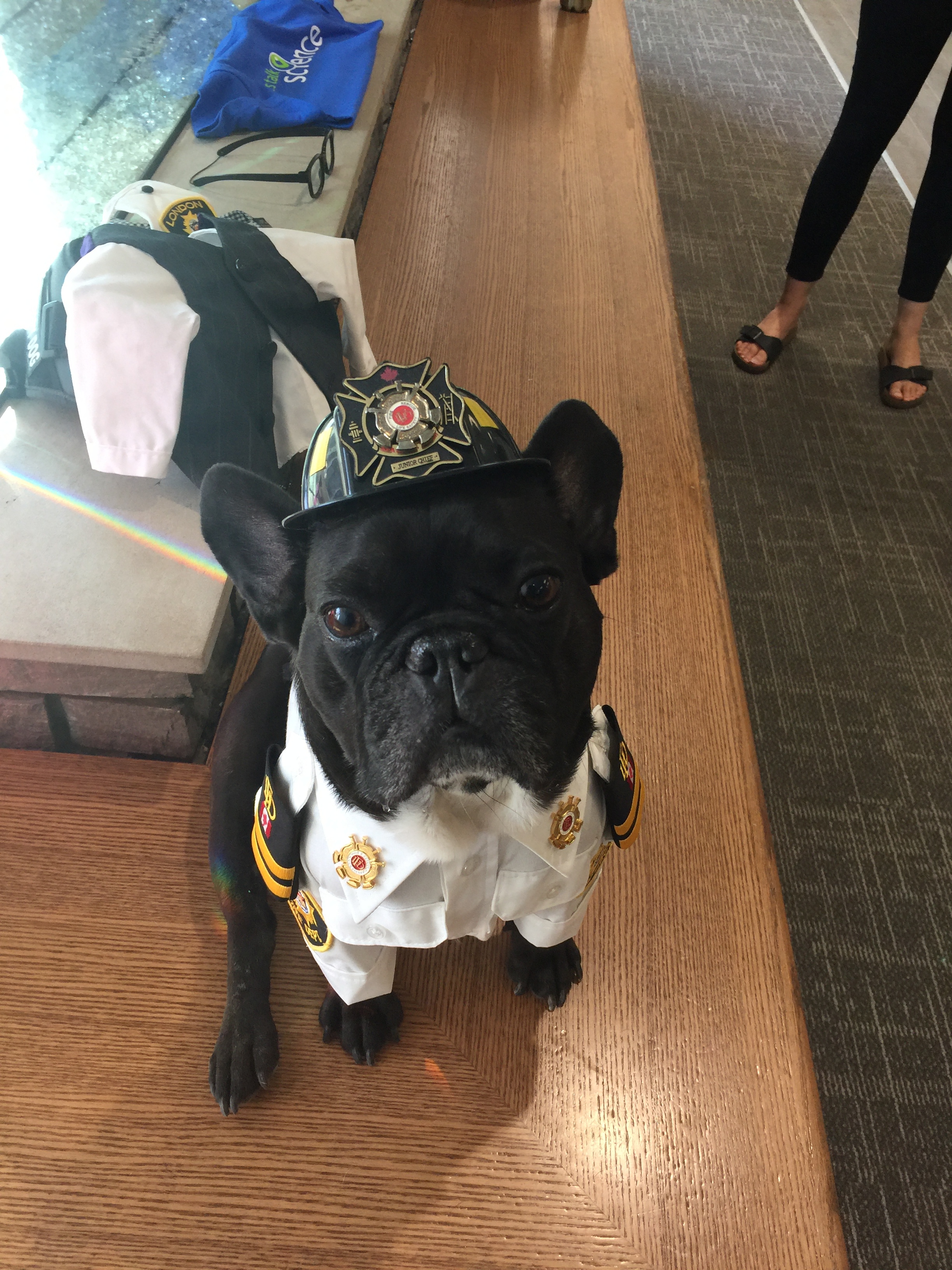 Here is me doing big piles of poserating while MUM plus POP did lotsa talkingtimes 'bout alla the soopercool 'ventures I have been on since I was just a juniorperson!! ………..
Everybuddy had lotsa quiestionthoughts, plus there was even some talkingtimes 'bout how MAYBE I can helperate them brainlearn juniorpeoples 'bout SCIENCE!! I luvluvLOVE SCIENCE, GUYS!! YES!! Plus that would be the BESTEST!! ……….
Then everybuddy wanted to make picturestories WITH me plus Mirabelly, so we totally did!! YUP!! BUTT ……
Then even MORE peoples came to poserate with us, so's we did it a whole 'nother times too!!
This one is my most favouritist 'cuz of alla the smileyfaces and stuff!! Everybuddy is having soopernicetimes, guys!! SooperDOOPERnice, even!! ……………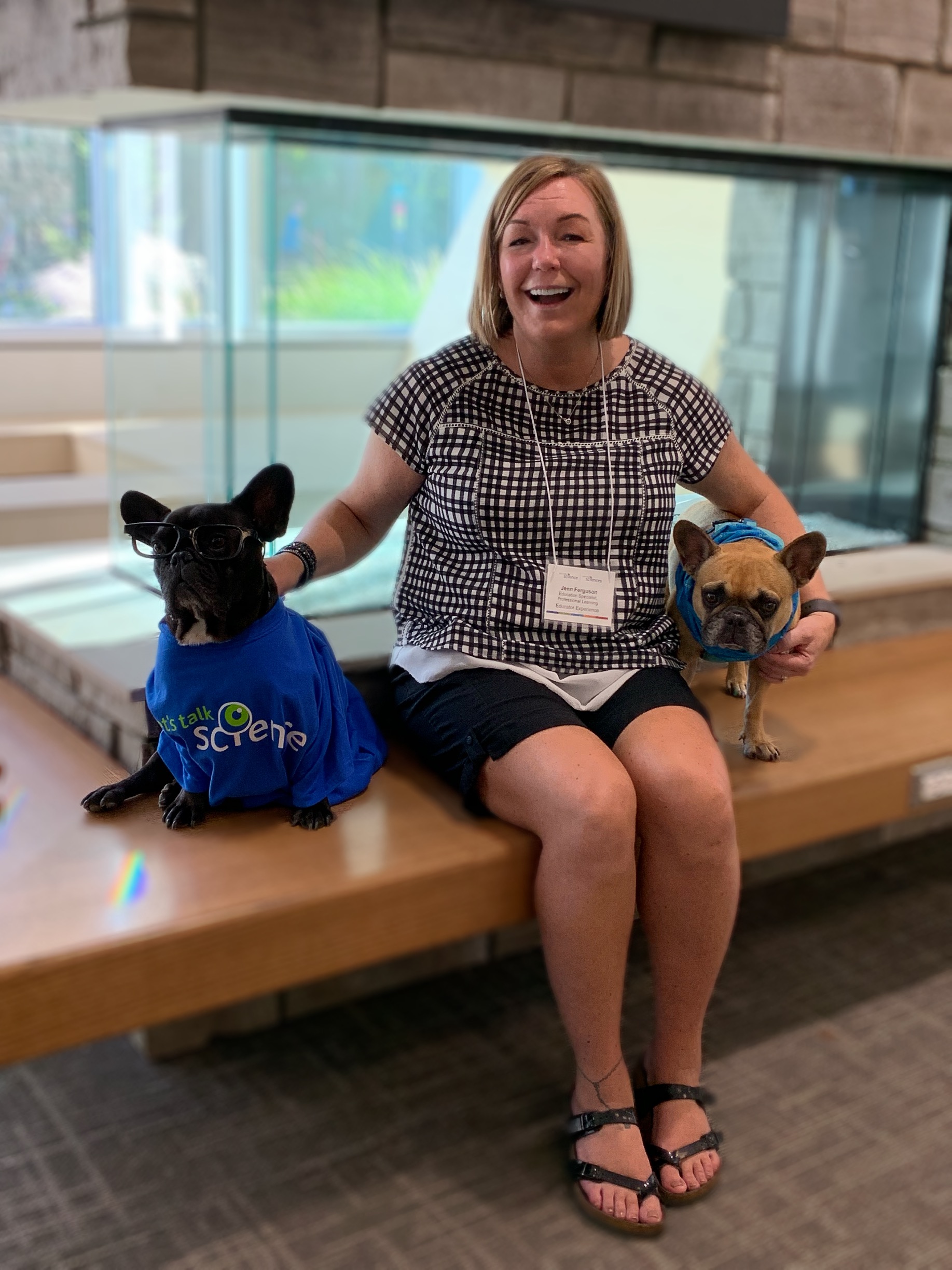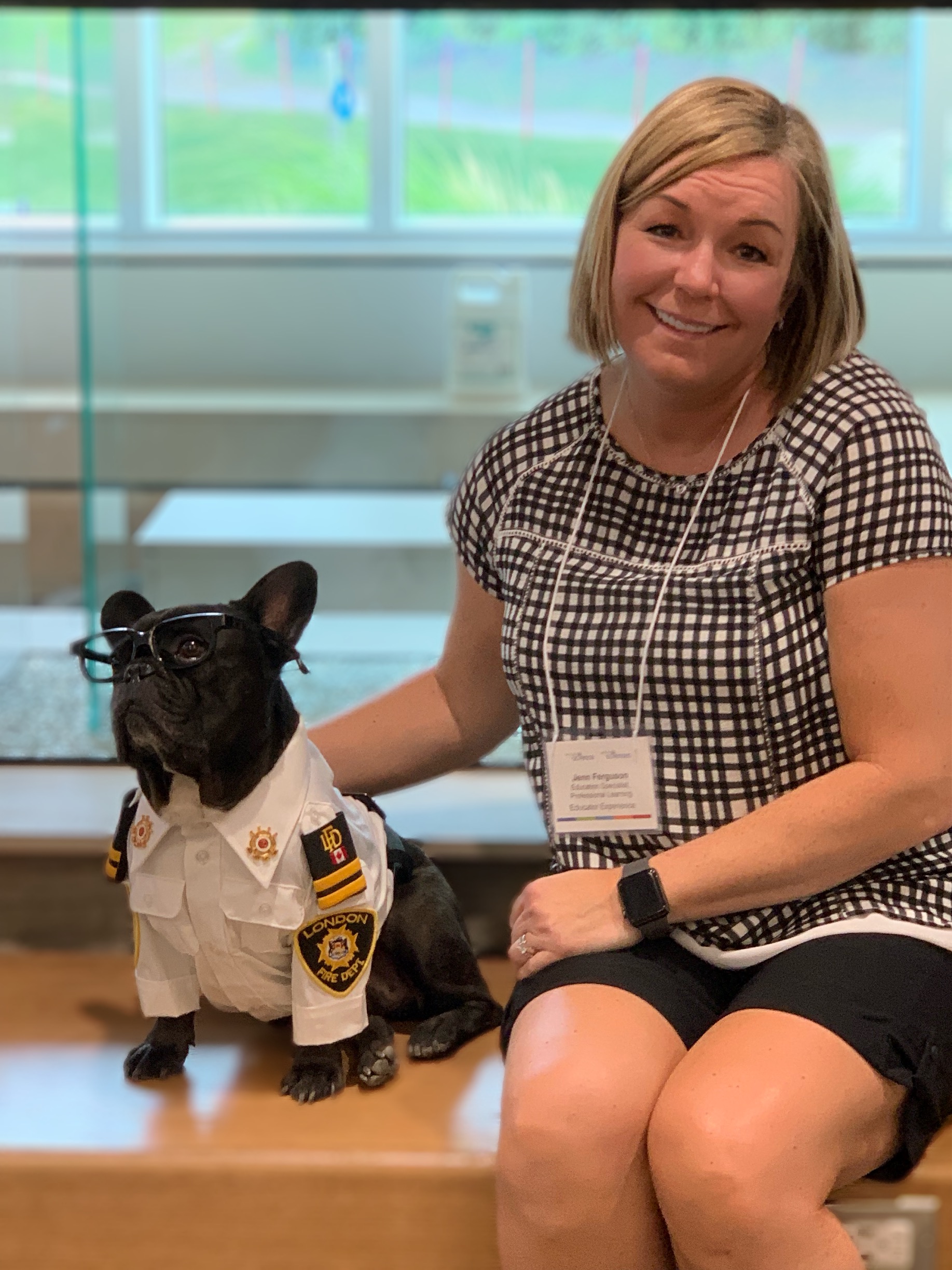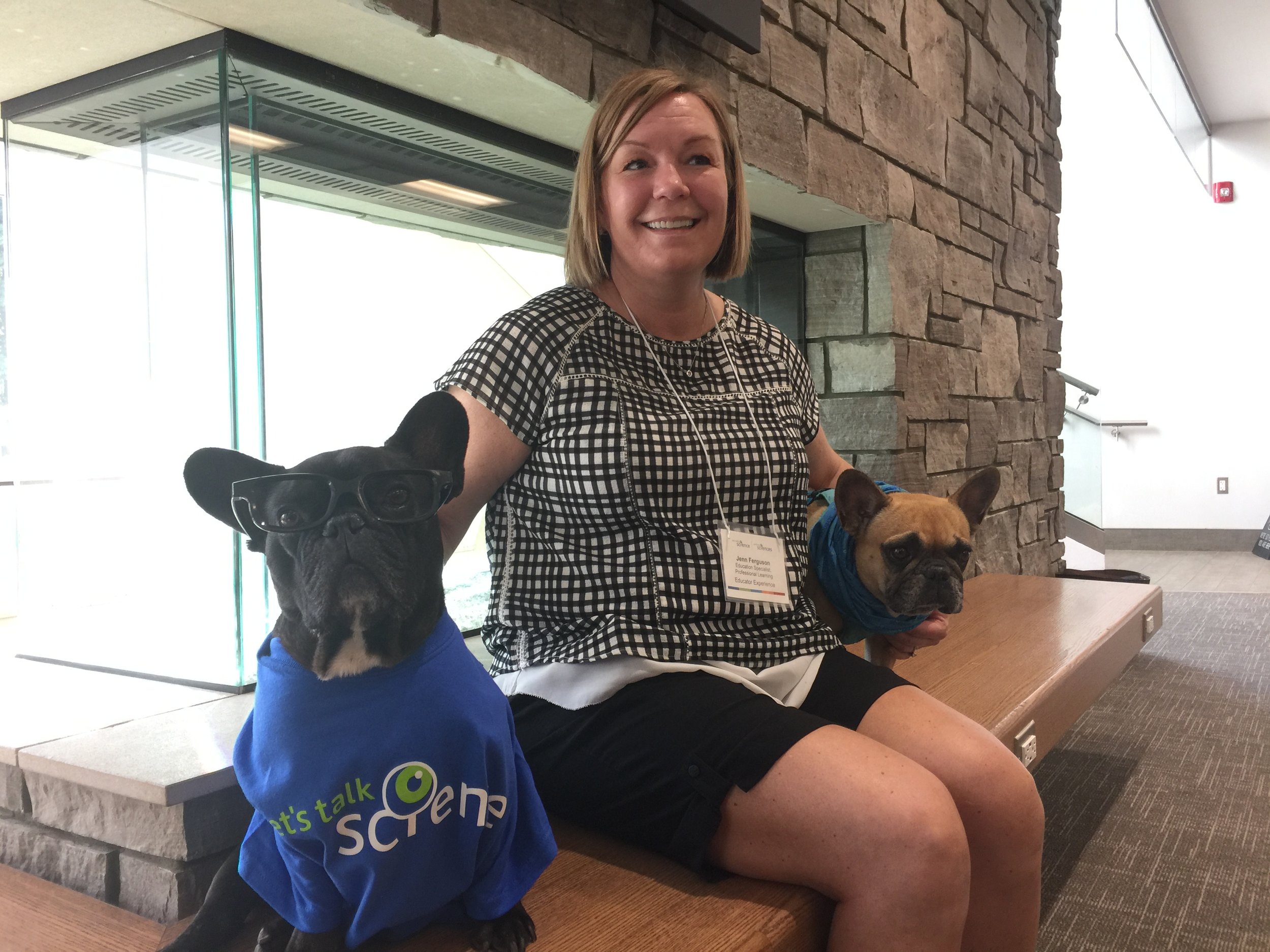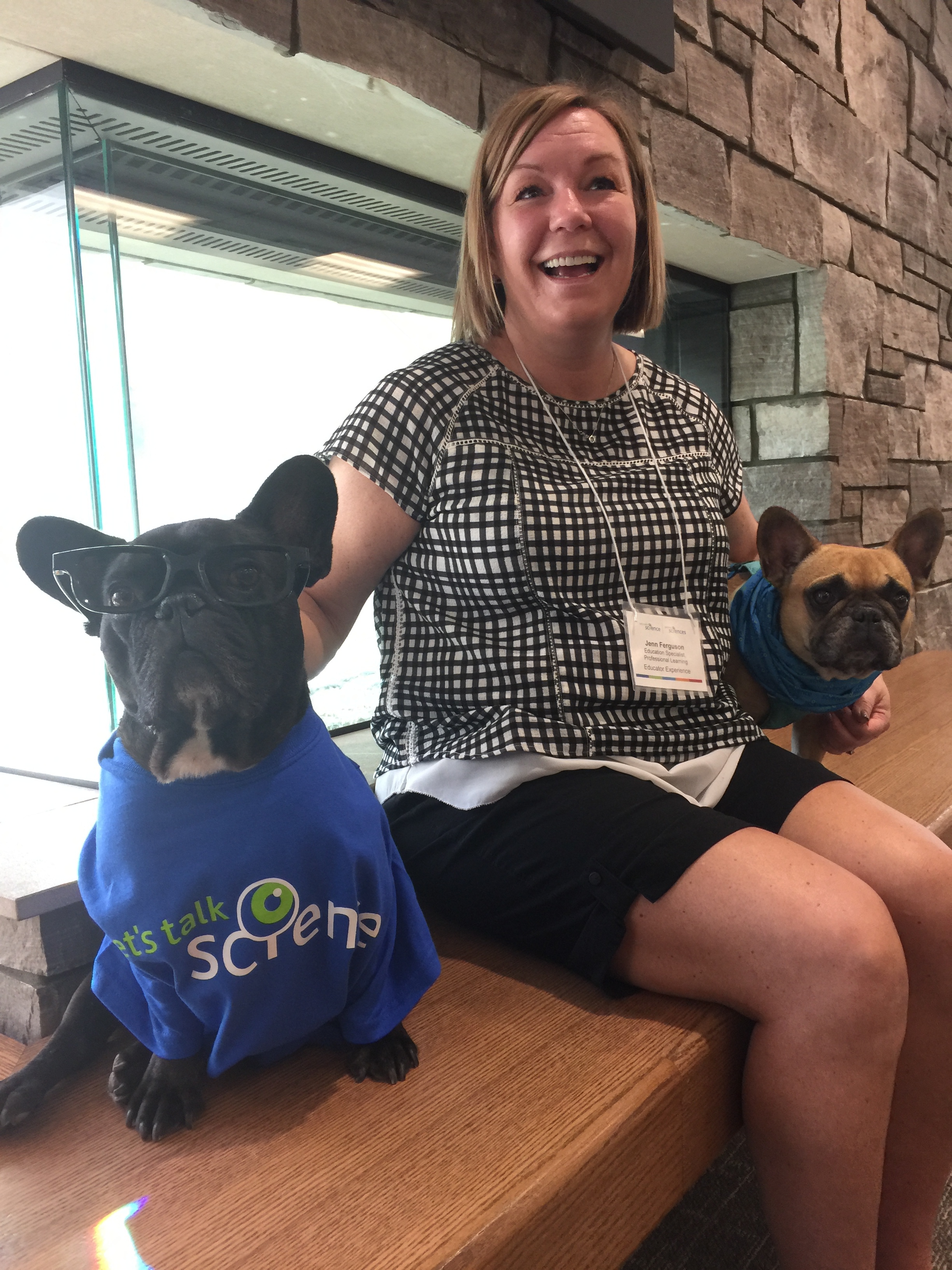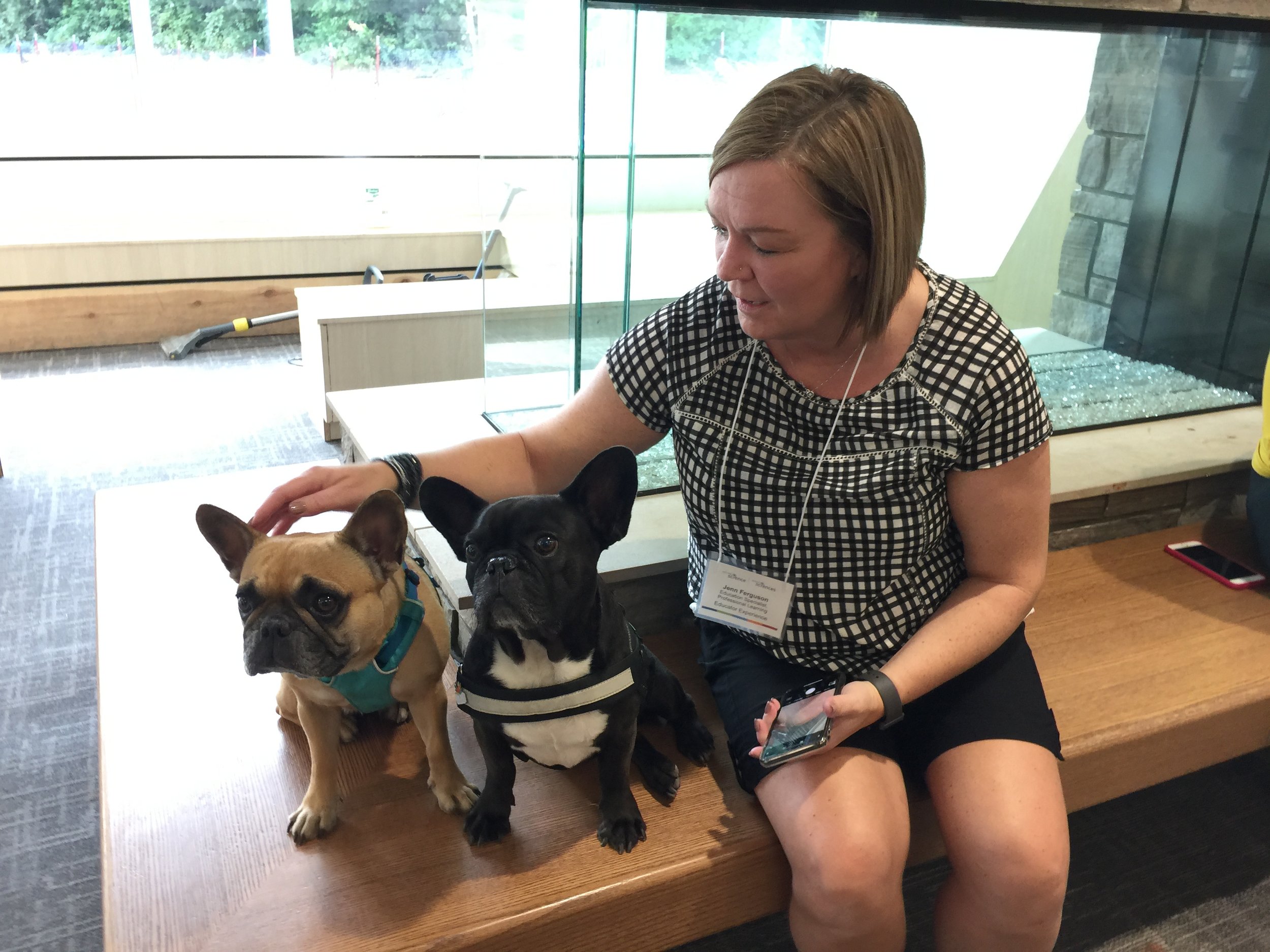 OH!! Plus THIS is who n'vited us, everybuddy!!
😊❤️ Say "HI!!" to JENNIFER, you guys!! ❤️😊
Isn't she the NICEST!!?? I know!! We are the luckiest ducklings in all of evertimes 'cuz we have the BESTEST friendlyfriends!! I am not even joshing!! Friendlyfriends like YOU!! …………….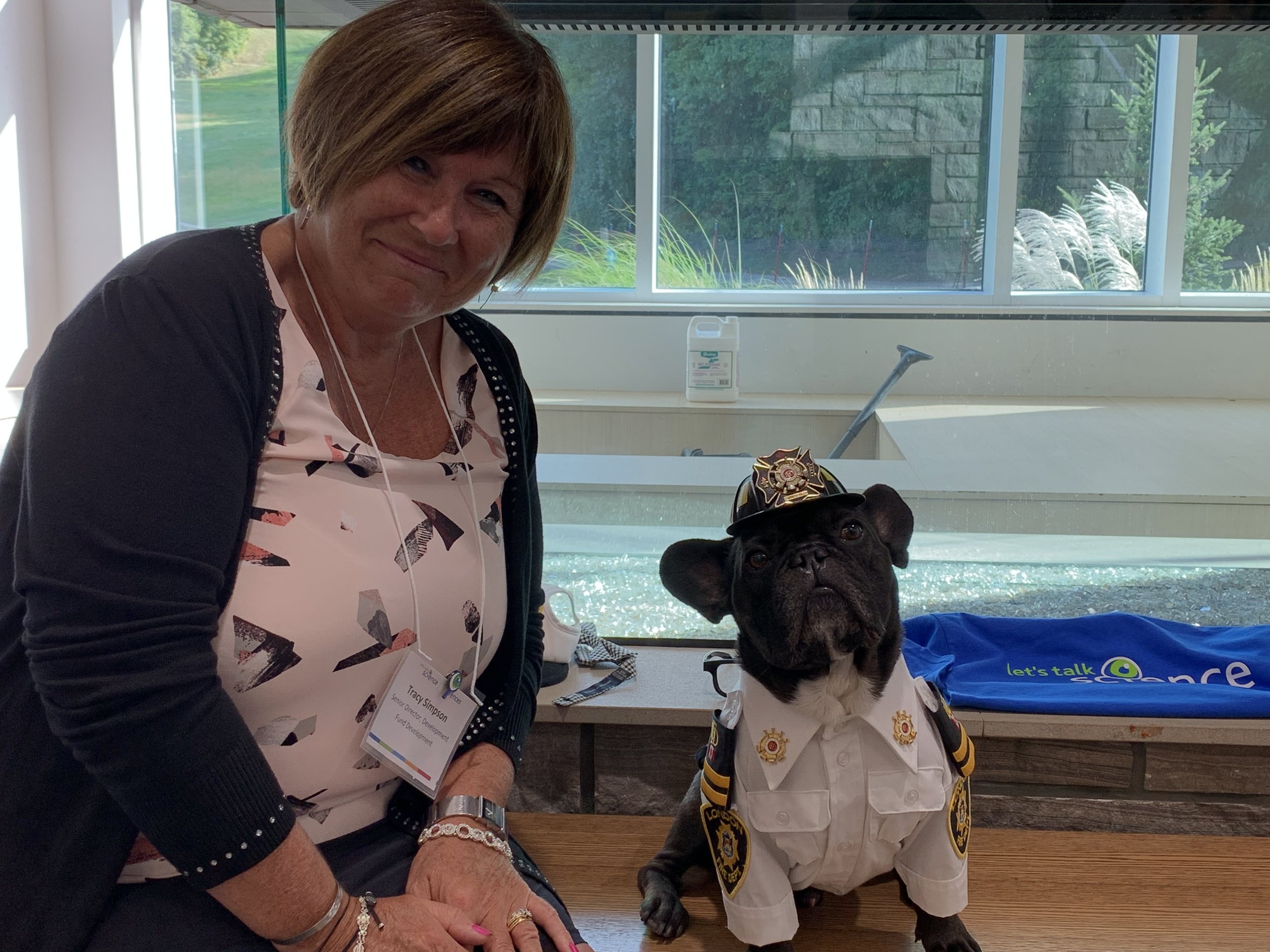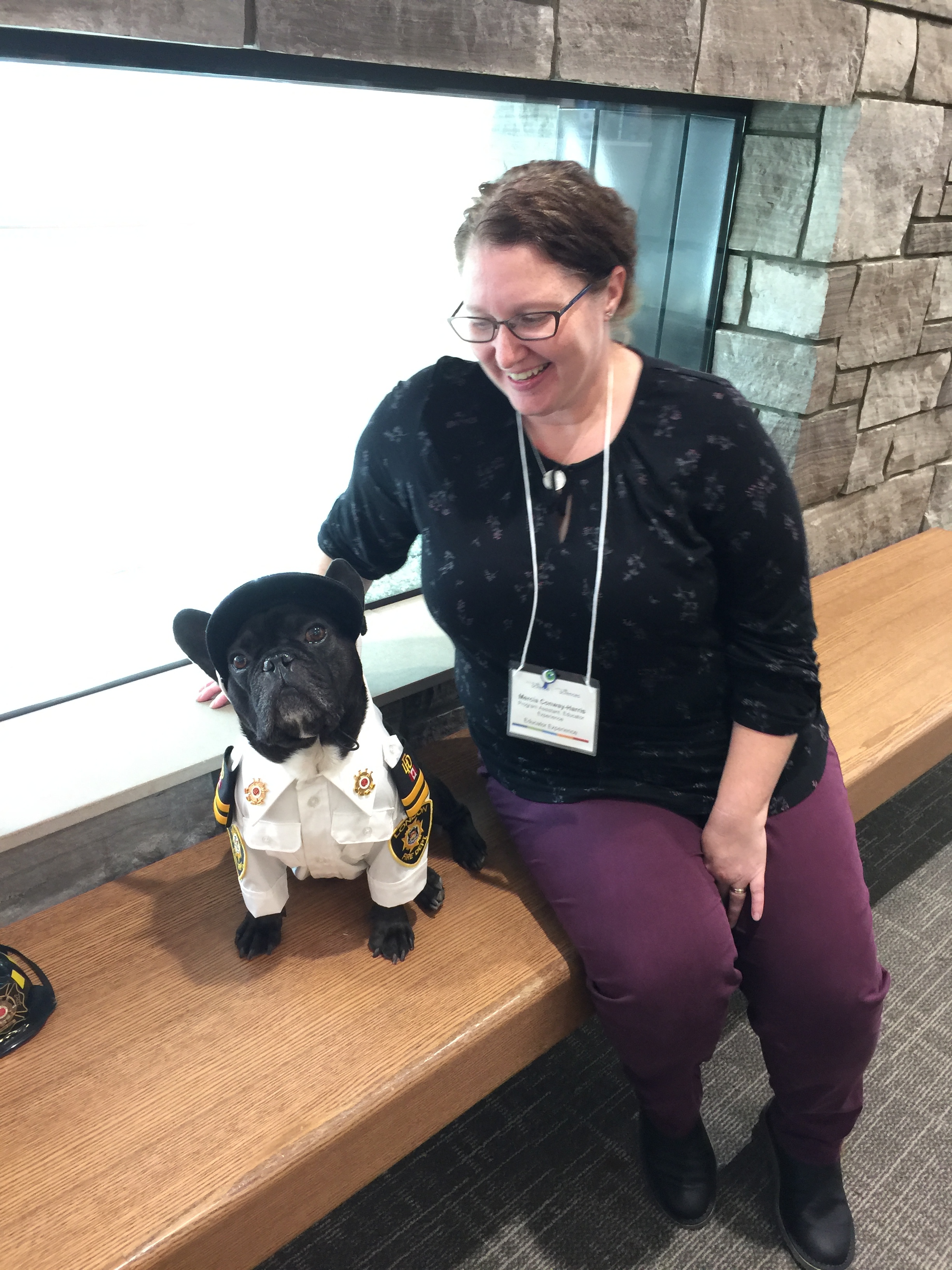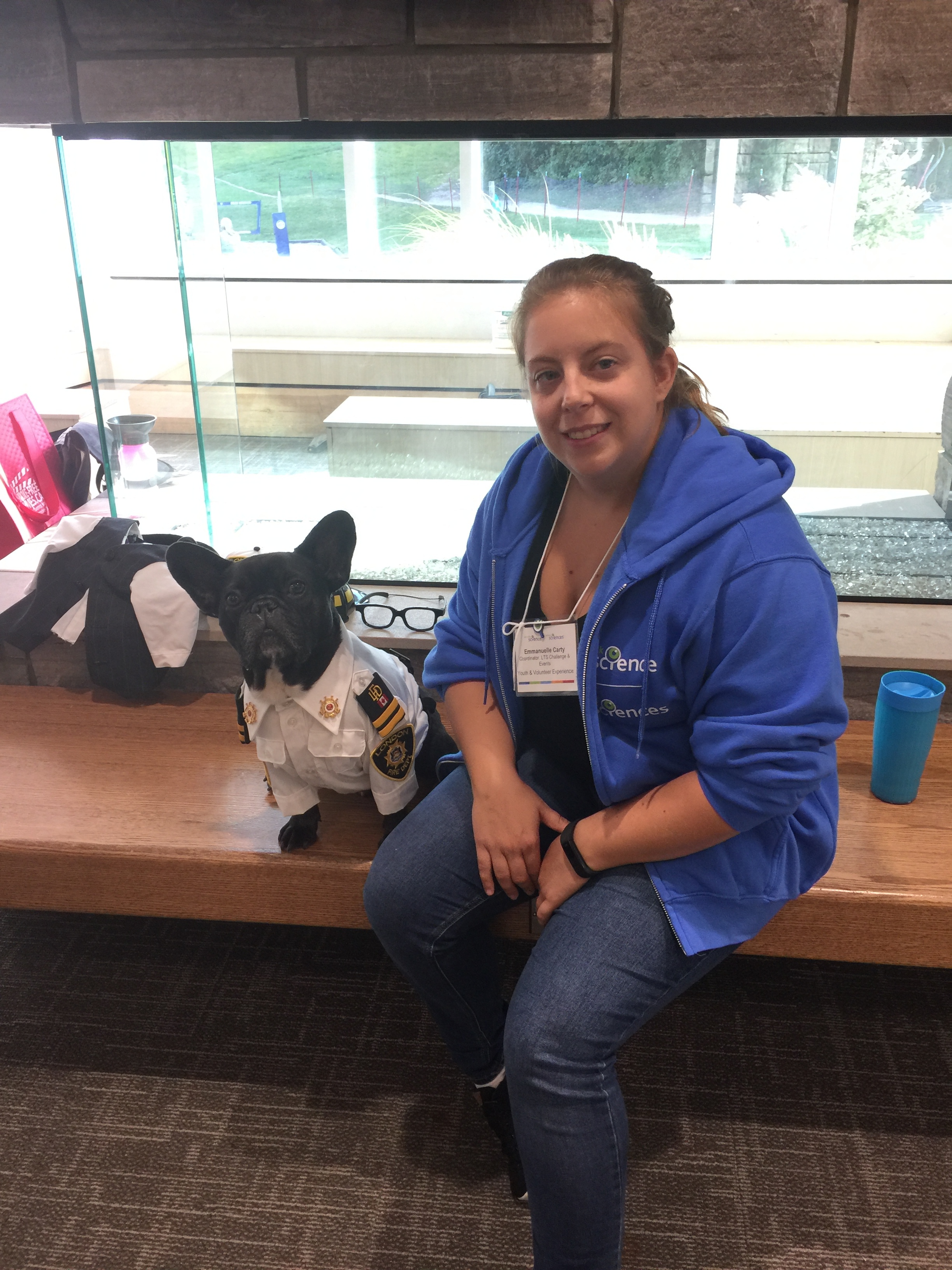 Plus big piles of friendlyfriends like THIS too!! ❤️😊
Can you see!!?? We made so many inthesameplacefriends I totally lost count after 'bout …. ELEVENTY!! Yup!! Plus ELEVENTY is a LOT!! There was big, gigantical piles of them!! Hee hee!! ……….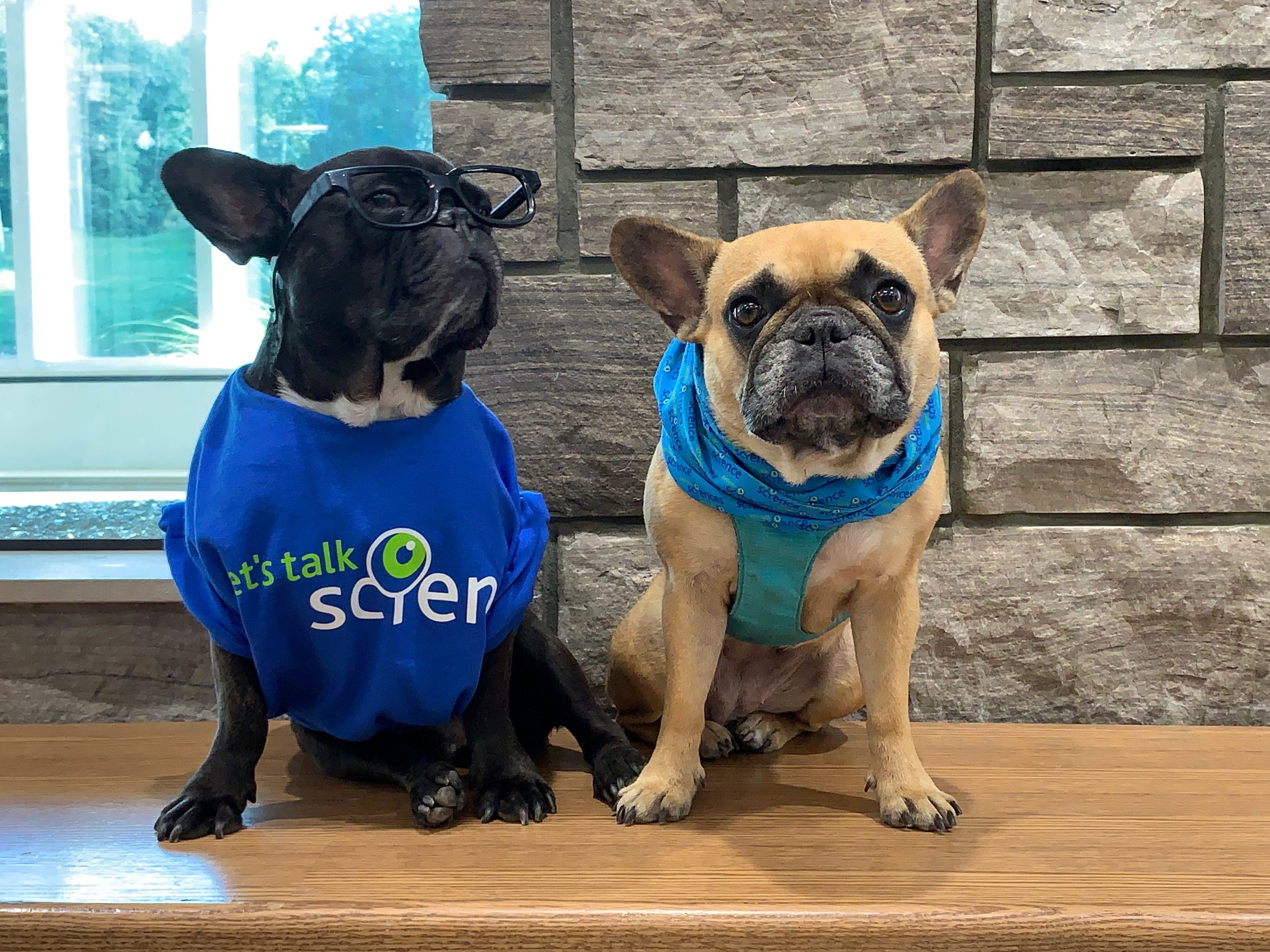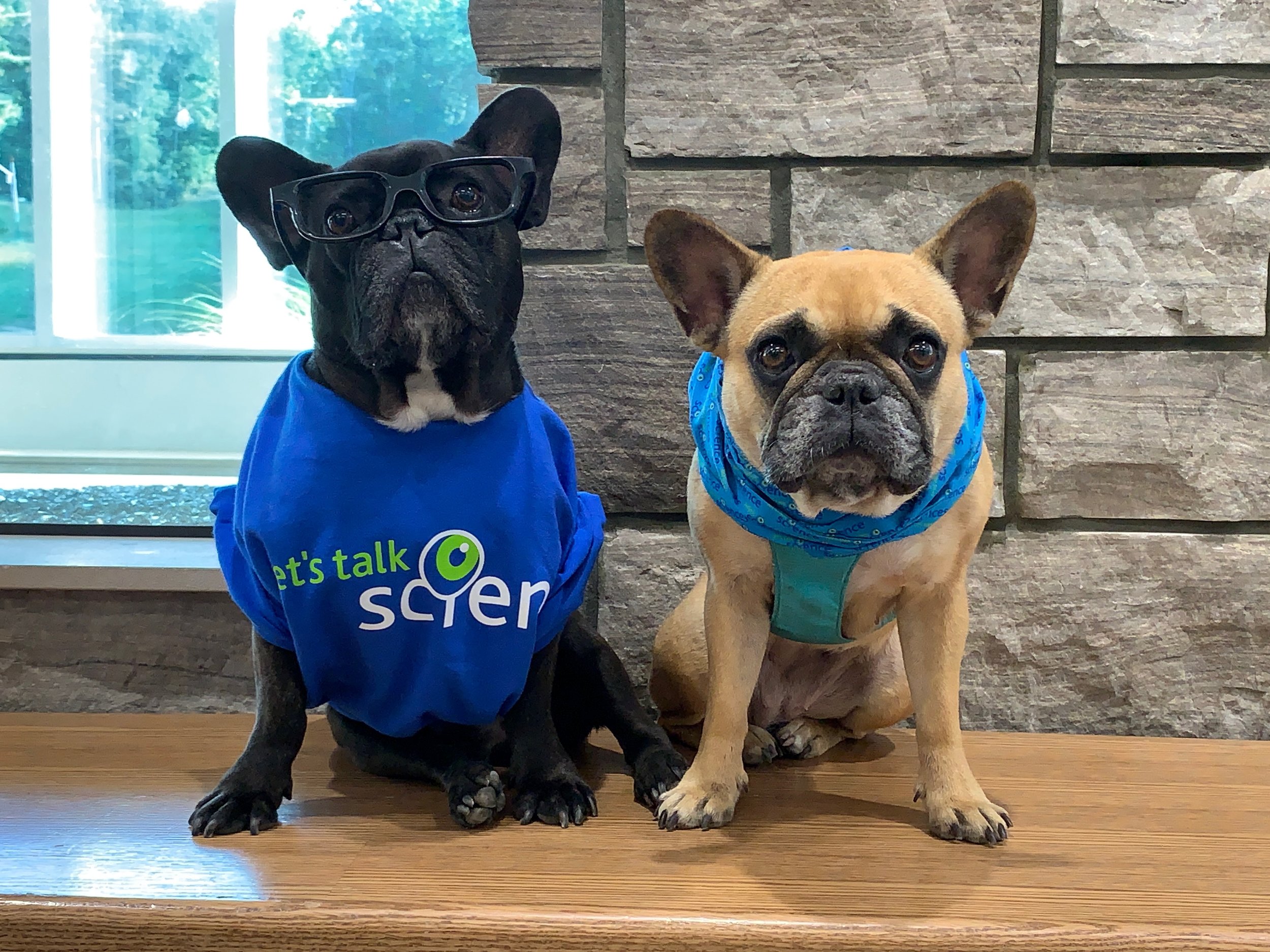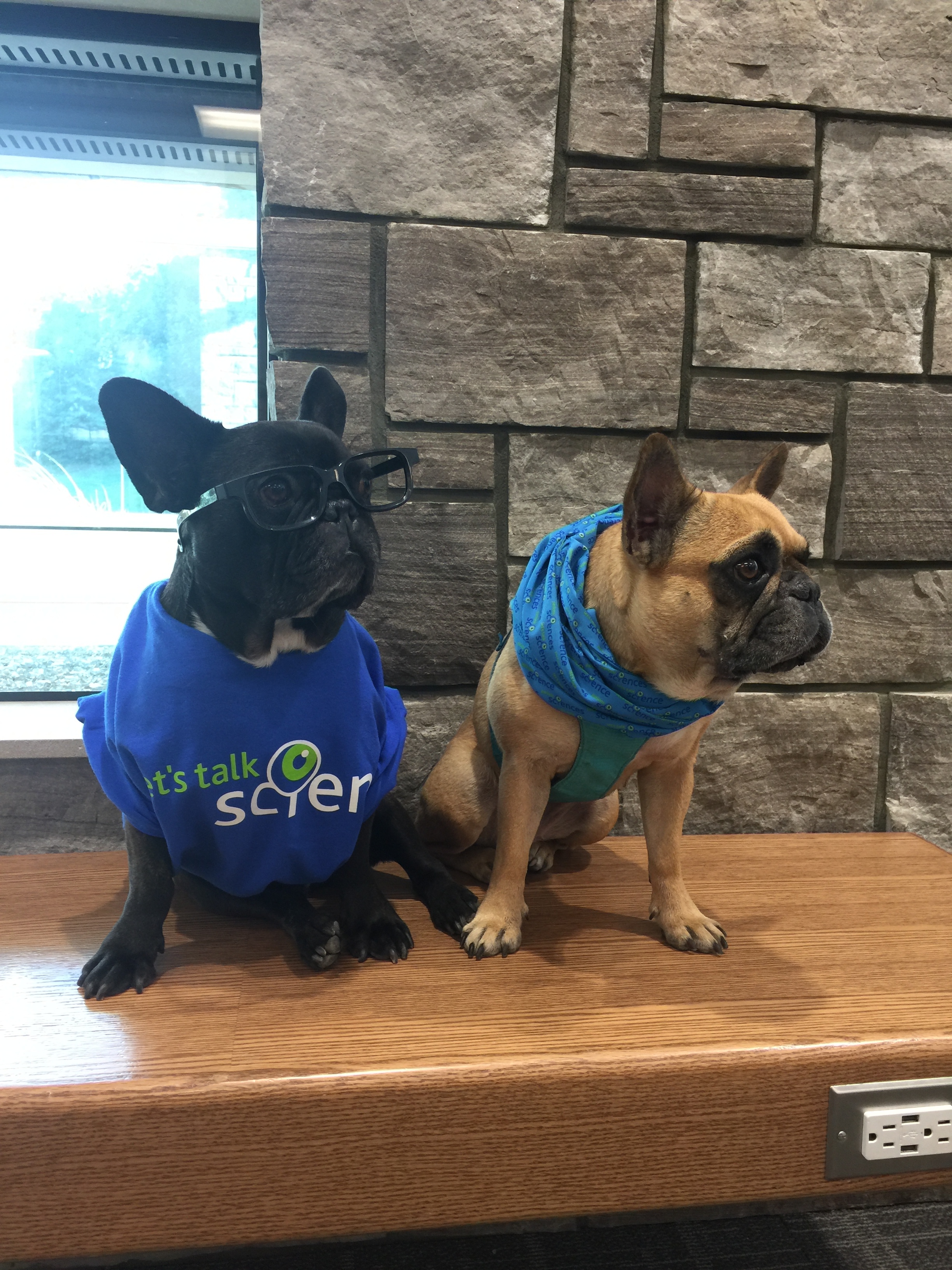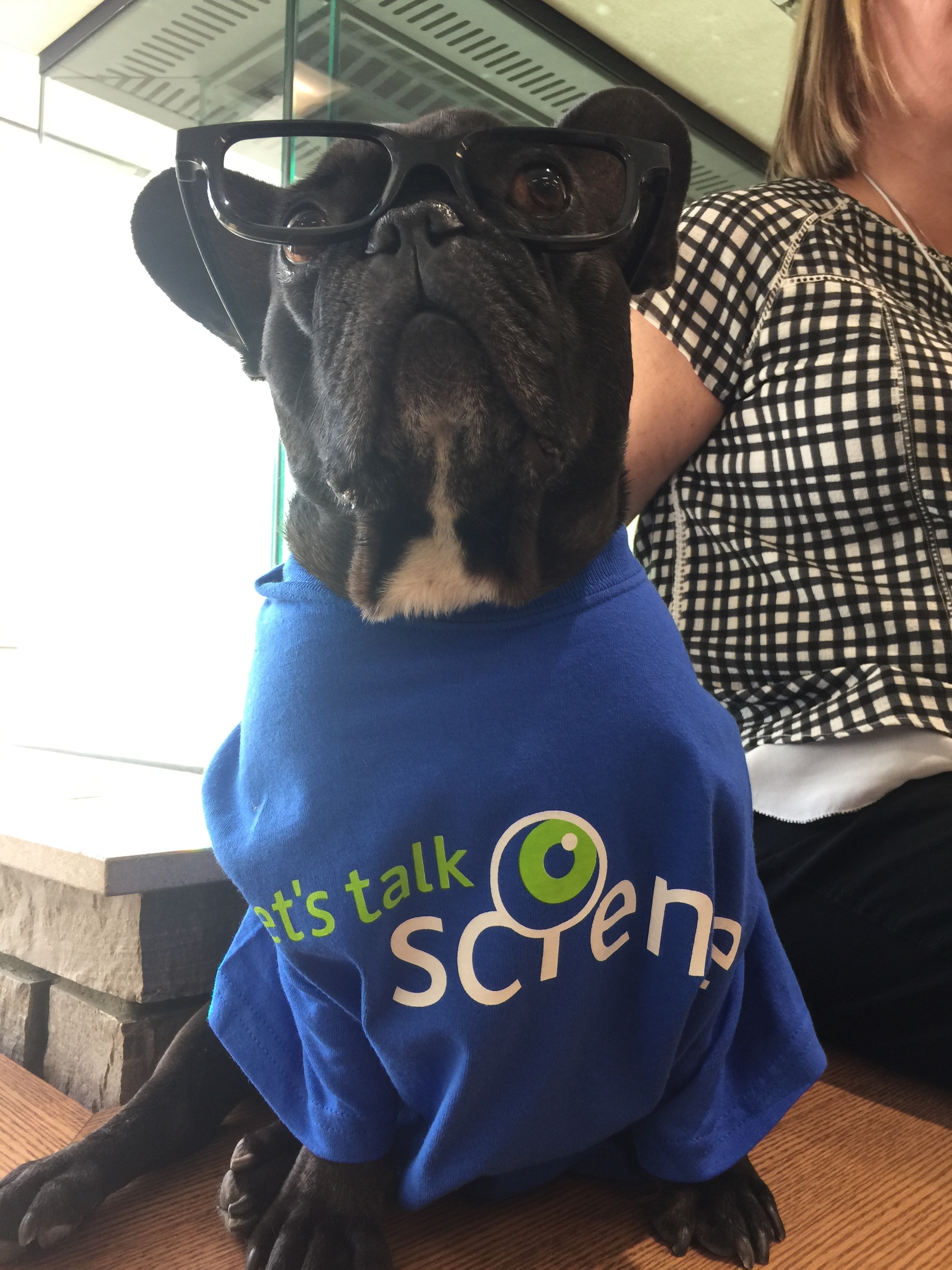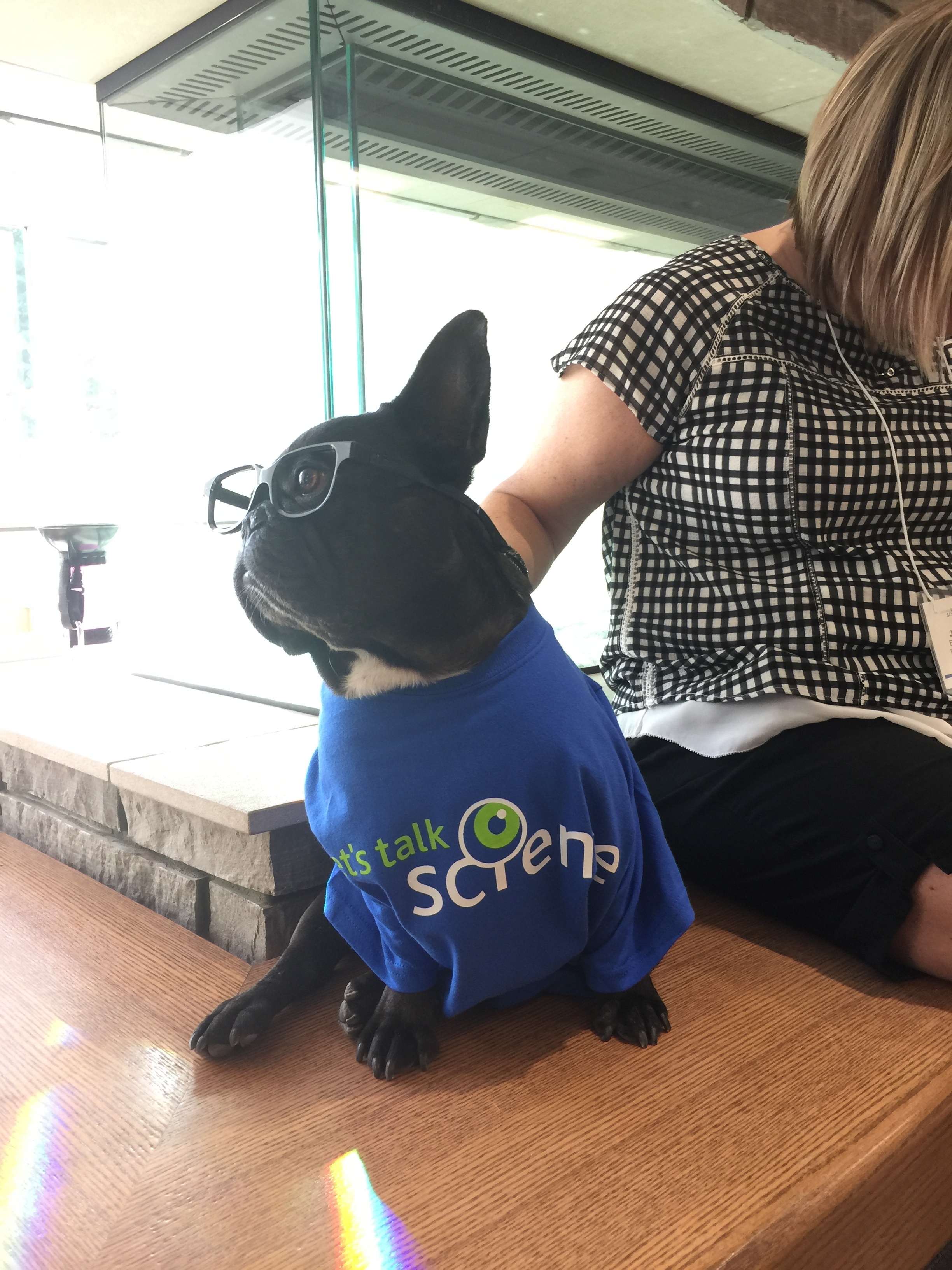 Plus then we got to get all gussied up in some special LETS TALK SCIENCE sweatershirts and stuff!! YUP!! Plus I put on my smartguy goggles just for bellychuckles 'cuz they make me lookerate like I have lotsa brainwirings, guys!! Don'tchathink!!?? ME TOO!!
Mirabelly does not like to do dressing up (she wants to be in her birthdaysuit allatimes!!), so they gave her a special LETS TALK SCIENCE collarbuff!! Was soopercool!! ………………
Plus that is what totally happened, guys!! 😊❤️😊❤️😊❤️
Pretty amayzazing, amirite!!?? Pretty much!! ………….
So's from me, plus Mirabelly plus Mum plus Pop, the whole, etire Brindlebunch wants to say a gigantical SHANKSH with extra lovings to everybuddy at LETS TALK SCIENCE, plus 'specially to our friendliest of friendlyfriends JENNIFER who basically made everythings happen for us!! ………………….
Jennifer is 'MAZING, plus everybuddy we got to do hangout-ery with is 'mazing, plus truestory for reals no joshing seriousface if we can helperate to brainlearn juniorpeoples 'bout SCIENCE, we will do it for REALS!! …….
See you nextimes, everybuddy!! 😊❤️😘❤️😍❤️
Plus … 'member to not forget to take real good care of yourselfs, plus whenever you need extra lovings, come see me plus Mirabelly in the Dreamingplace, K? K!! We have big piles of cozypile snugglesnorts just for you!!
LuvluvLOVE you guys!!
H❤️H❤️H❤️
H💜H💜H💜
Forever plus everever!!
(* P.S. THAT is SCIENCE too, guys!! For reals!!)