THEY TOOK MIRABELLY'S ZIPPER OUT, YOU GUYS!! (9 photos + 1 gallery)
"HI GUYS!!" 😊❤️😊❤️😊❤️
Golly, is it the BESTEST to see your faceparts this daytimes!! Sure is!! Plus it is putting big piles of happy in my Heart to share my picturestories with you a 'gain!! I am not even joshing!!
'Course these picturestories are sorta differenter than my oldentimer ones, butt … that is 'cuz of alla the crazybananas hustlybustlings goings for The Brindlebunch!! ………………………
Truestory for reals no joshing seriousface there has not been so many sooperfun explotradventures since Mirabelly got hurted, plus had to have 'mergency surgerystichery and stuff. Nope. Not so much.
Mostly it has been lots'nlots of … THIS!! ……….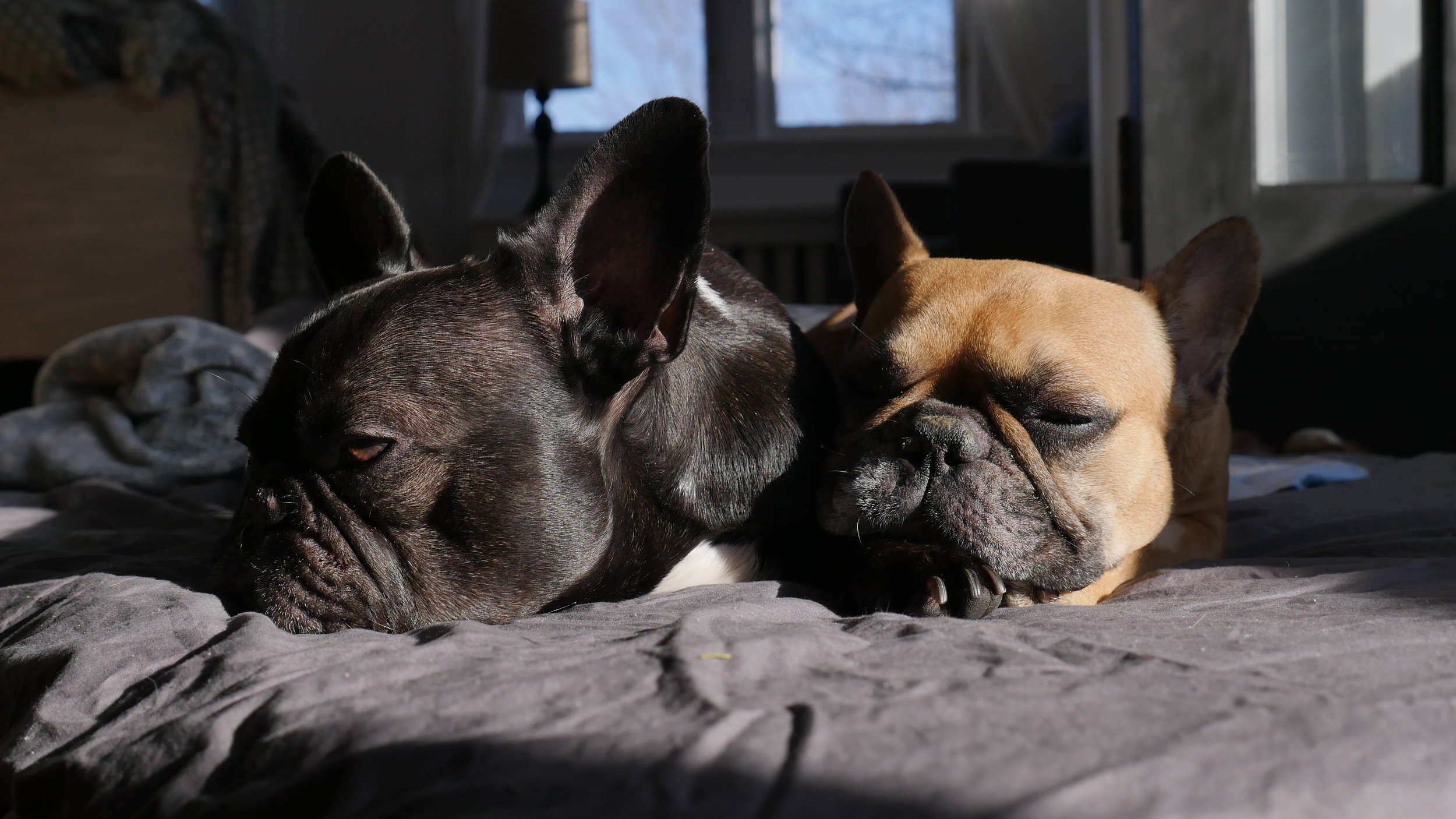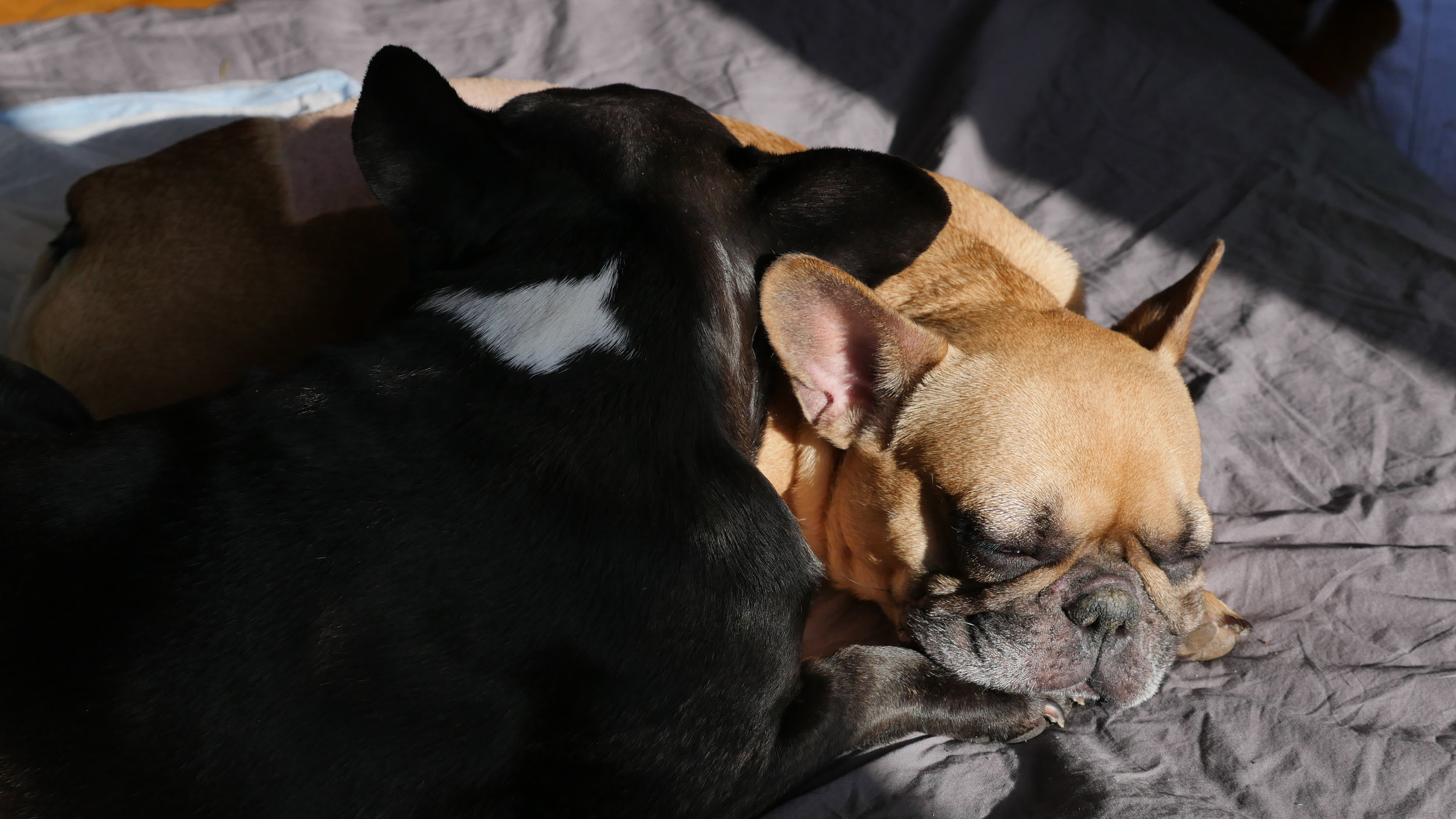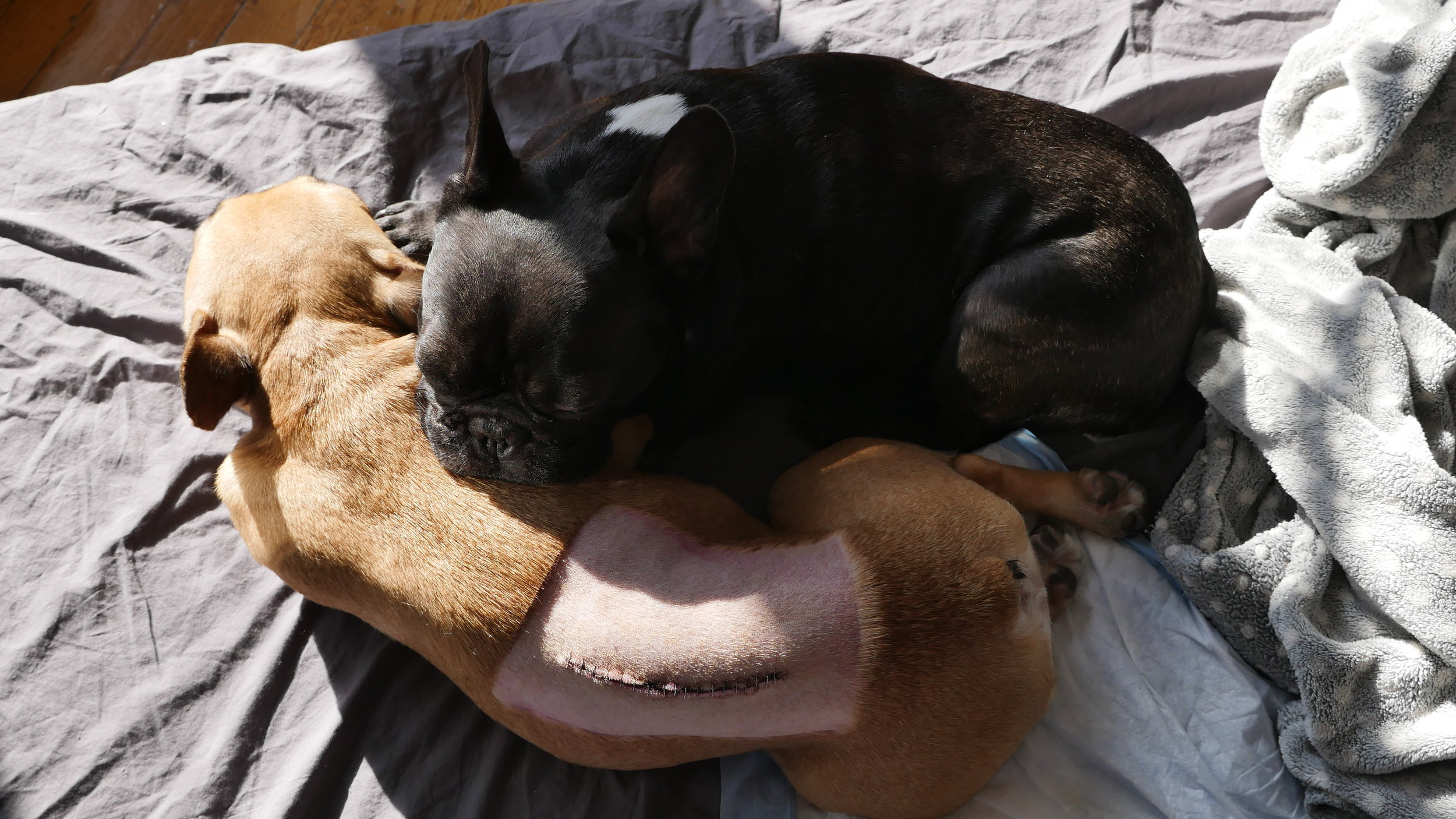 YUP!! 😊❤️
Lots'nlots of COZYPILE SNUGGLESNORTS!! That is 'cuz our Mirabelly is not feeling like her saucy self just yet, plus also 'cuz everybuddy knows LOVINGS HELPS HEAL PRETTY MUCH EVERY KINDS OF OUCHIES, GUYS!! Yup!! That is just SCIENCE!!
So mostly we make cozypiles for helping our Mirabelly feel waymorebetter!! Butt THIS DAYTIMES IS DIFFERENTER, GUYS!! CHECK IT OUT!! ………….
THIS daytimes, everybuddy is here at the MAIN STREET VETERINARY CLINIC, 'cuz now is when they are gonna take Mirabelly's zipper out!!
Can you even bleeve it!!?? NOT ME!! Butt I am sooper'cited 'cuz that means she is getting waymorebetter, guys!! IKNOW!! ……………..
We are the luckiest ducklings 'cuz MISS SARAH is taking them out for her too!! YUP!!
We wanted to come here to MAIN STREET 'cuz Mirabelly did NOT have sooperfun awesometimes when we tooked her to get ''mergency surgerystichery, guys!! THAT is for reals!! So, that is how come we wanted her to go someWHERES she feels soopersafe, to see someBUDDY she luvluvloves!! Plus did you know!!??
SHE LUVLUVLOVES MISS SARAH!! Yup!! ………………….
Anyhoozle …. I was thinkingthoughts they were gonna send her to the dreamingplace so's they could take out her zipper with no ouchies, butt … NOPE!! NOT EVEN!! ……………
Miss Sarah is totally doing it with our Mirabelly right here in the wakingplace, guys!! Isn't that crazybananas!!?? IKNOW!!
PLUS ….. it is happenings sooperfast too!! Looks like Miss Sarah is picking flowerposies up there for crying out Pete!!
OH!! That 'minds me …..…..
Mirabelly wants to say to alla you guys that she luvluvloves you all with alla her HappyHeart!! YUP!! Plus that she is getting waymorebigger plus waymorestronger everydaytimes 'cuz of alla the HappyHeartHugs you are sending to her!! Basically, she wants you to come over so she can tell you all by her saucy self!!
Butt … just so's you know … Mirabelly says "I LUVLUVLOVE YOU" by bopping faceparts!! Ha ha!! ………….
LOOKIT THAT!! WOWZERS!!
Her zipper is all disavanished, guys!! Now she has a soopercool zigzaggery racing stripe sorta like that HAIRYPOTHOLDER KID from the picturemovies has on his brainmelon!!
Maybe she is all magicalish and stuff now too!! Maybe!! Prolly!! Yup!! …………………
So that is my whole, entire picturestory for right nowabouts, guys!!
Shanksh for hanging out with us, plus shanksh for being such 'MAZING friendlyfriends!! PLUS …
I wanna say lotsa SORRYS for not writing wordybits back to everybuddy who writes wordybits on my Faybo page!! Yes. Seriousface. Truestory I am trying to say "SHANKSH" to everybuddy butt …. THERE IS LIKE ELEVENTY MAJILLION WORDYBITS FOR CRYING OUT PETE!!
So 'member to not forget … If I don't get to write back to you … just know wayfardown in the basement of your HappyHeart that … I LUVLUVLOVE YOU. Forever plus everever, K? K. Mirabelly too. Mum plus Pop too, TOO.
See you latertimes, everybuddy!! 😊❤️😊❤️😊❤️
YOU ARE THE BESTEST!! YES!!
H❤️H❤️H❤️
Archie & Mirabelle are thrilled to be back on social media sharing their stories with all of you, but we just want you to know that we can't post daily anymore. We'll be posting a MINIMUM of once per week, but we want you to know we really do want to stay connected to you and we will be posting as often as we can. We love you all - FOREVER AND EVEREVER!!
THE BRINDLEBUNCH
H❤️H❤️H❤️