ME IN MY FANCYCLOTHES PLUS MIRABELLY DOING WORKOUTERY, GUYS!! (photos & galleries)
HappyMerryFridaytimes, everybuddy!! 😊❤️😊❤️😊❤️
Great googilymoogily is it ever nice to see your faceparts and stuff!! Sure is!! Did you know!!?? Mirabelly says so too!! YUP!!
TRUESTORY WE HAVE BEEN MISSING YOU GUYS!!
😊❤️😘❤️😍❤️…………
That is 'cuz is has been a whiles since we got to hang out with you, so … me plus Mirabelly are gonna share a whole, entire storyttimes with you - EACH!! Yes!! That is TOO whole storytimes, guys!! You will see!!
'Cuz I am not even joshing, MUM plus POP are sooperdooper hustlybustly latelytimes, so we don't get to be on the 'puterbox so much!! Nope!! Not even!! ………..
Mum is builderating a picturemovie 'bout TOYS, plus a whole differenter one 'bout JUNIORPEOPLES, plus pretty soon she is gonna be making a whole BUNCHA hitchery picturemovies 'bout peoples HAPPYMERRYWEDDINGTIMES for crying out Pete!!
Plus POP is builderating TOO whole picturemovies we are not even 'llowed to do talkingtimes 'bout yet!! Seriousface!! Plus he is doing teacherating, plus writerating, plus a whole buncha differenter stuffs!!
GUYS!! IT IS CRAZYBANANAS!! ………
BUTT …. Pop says that 'least WON of his picturemovies is gonna sorta kinda 'be bout me plus Mirabelly, so we are sooper'cited 'bout that!! Sure are!! Plus … PROMISEFACE … soon as we can tell you 'guys 'bout it, WE TOTALLY WILL, K? K!! 😮😝😜
OKEEDOKE!! 😊❤️😊❤️😊❤️
cuz we 'cided to share TOO WHOLE STORYTIMES, plus me plus Mirabelly DREW TREATS, plus I got the waymorebigger one, so MY STORYTIMES IS FIRSTEST!! Yup!! READY!!?? Then … check this out!! ………..
Can you see!!?? Littlewhiles a 'go, I got n'vited to a sooperfun musicsounds show by my friendlypals at MUSICAL THEATRE PRODUCTIONS LONDON!! IKNOW!!
Those are the guys that put me inna whole musicshow called GYPSY when I was only WON YEARTIMESOLD, GUYS!! Seriousface!! I got to be an actorman pretenderating to be CHOWSY THE HANDSOME DOG!! Yup!!
Was sooperfun for reals, so when they n'vited me to be a sooperspecial guest for their sooperspecial anniversary-type show I totally said … 'COURSE!! ……..
This picturestory is of me, Archie Brindleton wayfarup at the WESTERN UNIVERSITY LEARNINGSCHOOL 'cuz bleeve it or nope, THIS is where the show is goings on, guys!! IKNOW!! ………
WESTERN UNIVERSITY LEARNINGSCHOOL is gigantical, so I had to look for wordysigns like this one for helping to find where everybuddy was!! …………
It happened onna weekendtimes, so there was not so many studentpeoples for askerating, butt … no biggie!! Alls I had to do was follow the wordysigns!! LIKE THIS!! ………..
"THERE'S A 'NOTHER ONE GUYS!!! LET'S GO-GO-GO!!" ………..
CAN YOU SEE!!??
A 'NOTHER WORDYSIGN SAYS GO-GO-GO TO THE RIGHT PAW SIDE!! ………….
So I totally did, plus THAT is when I founded this gigantical wordysign just inside an even waymorebigger buildinghouse!! YUP!!
So I went to its insideparts, plus founded a gigantical crooked hill, went allways to the toppest part, plus THAT is when I founded …..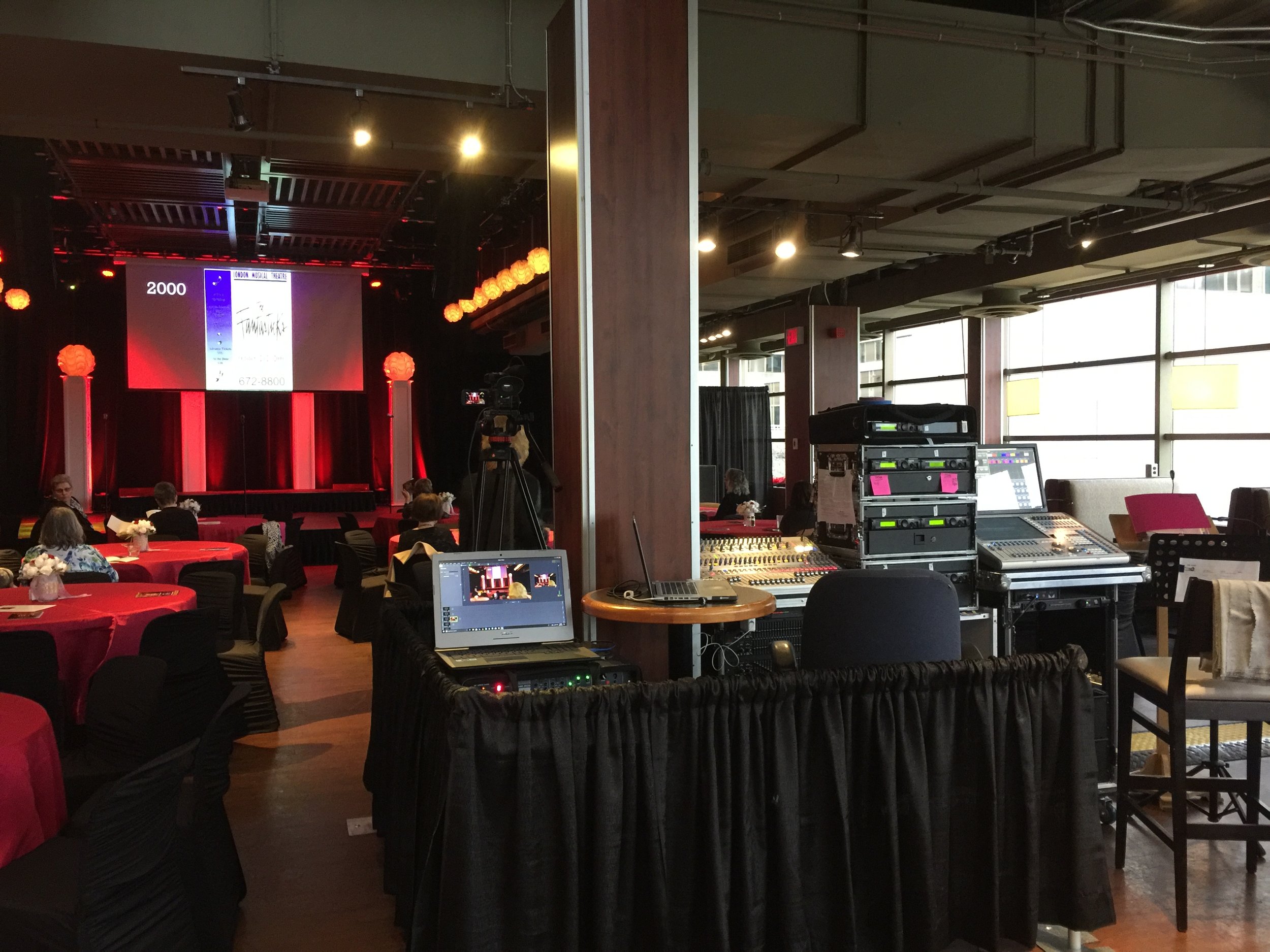 THIS PLACE!! 😮😝😜
It is a soopercool wrestleraunt foodstore called THE WAVE, guys!! For reals!! Plus THIS is where everybuddy was putting on their show!! It is soopernice and everythings, don'tchathink!!?? ME TOO!!
There was lotsa roominess, plus alsotimes there was a little chunk of place everybuddy had set up just for ME!! LOOKIT!! ……….
TA-DA!!
This is where I got to put my buttparts and stuff, guys!! Pretty cool amirite!!?? IKNOW!! Plus … 'cuz it was fancy and stuff, I put on my gentleman-type fancyclothes too!! YES!! …….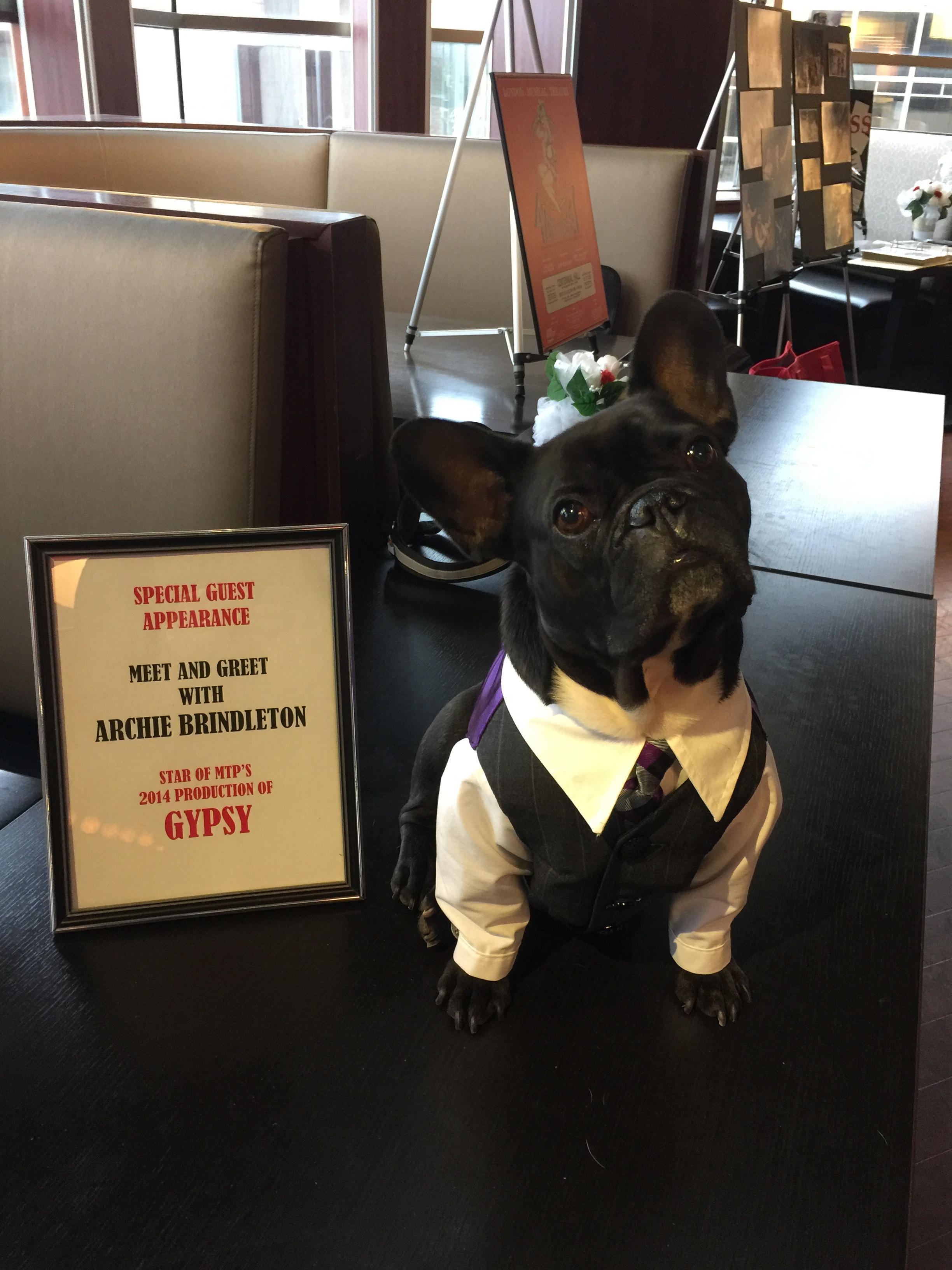 Gentleman-type fancyclothes are sooper'portant when you are gonna meet lotsa peoples inna fancy-type foodstore, guys!! That's just SCIENCE for crying out Pete!!
So bleeve you me I did lotsa practicetimes 'fore peoples started coming in!! Lots'nlots!! Hee hee!! …………..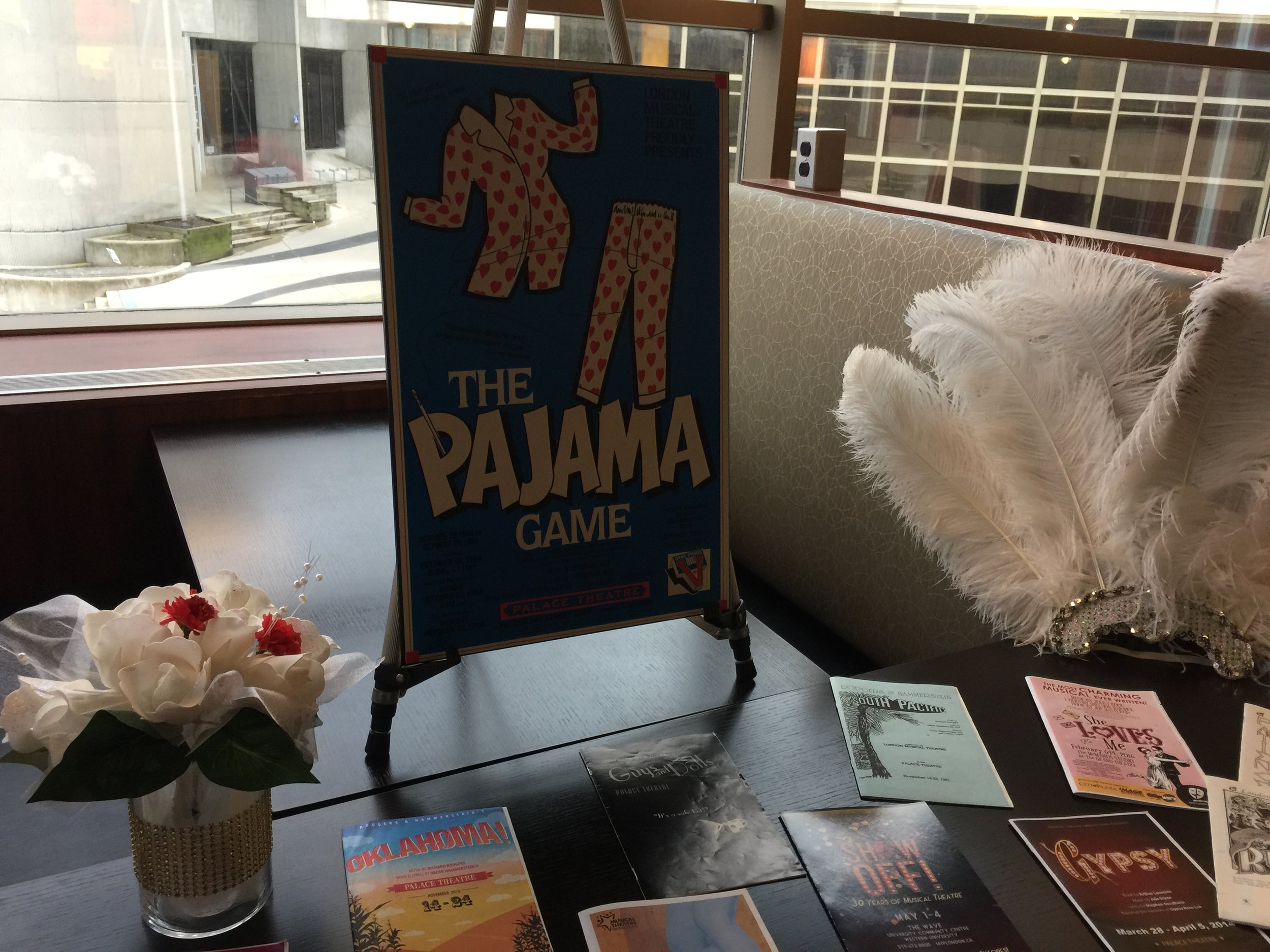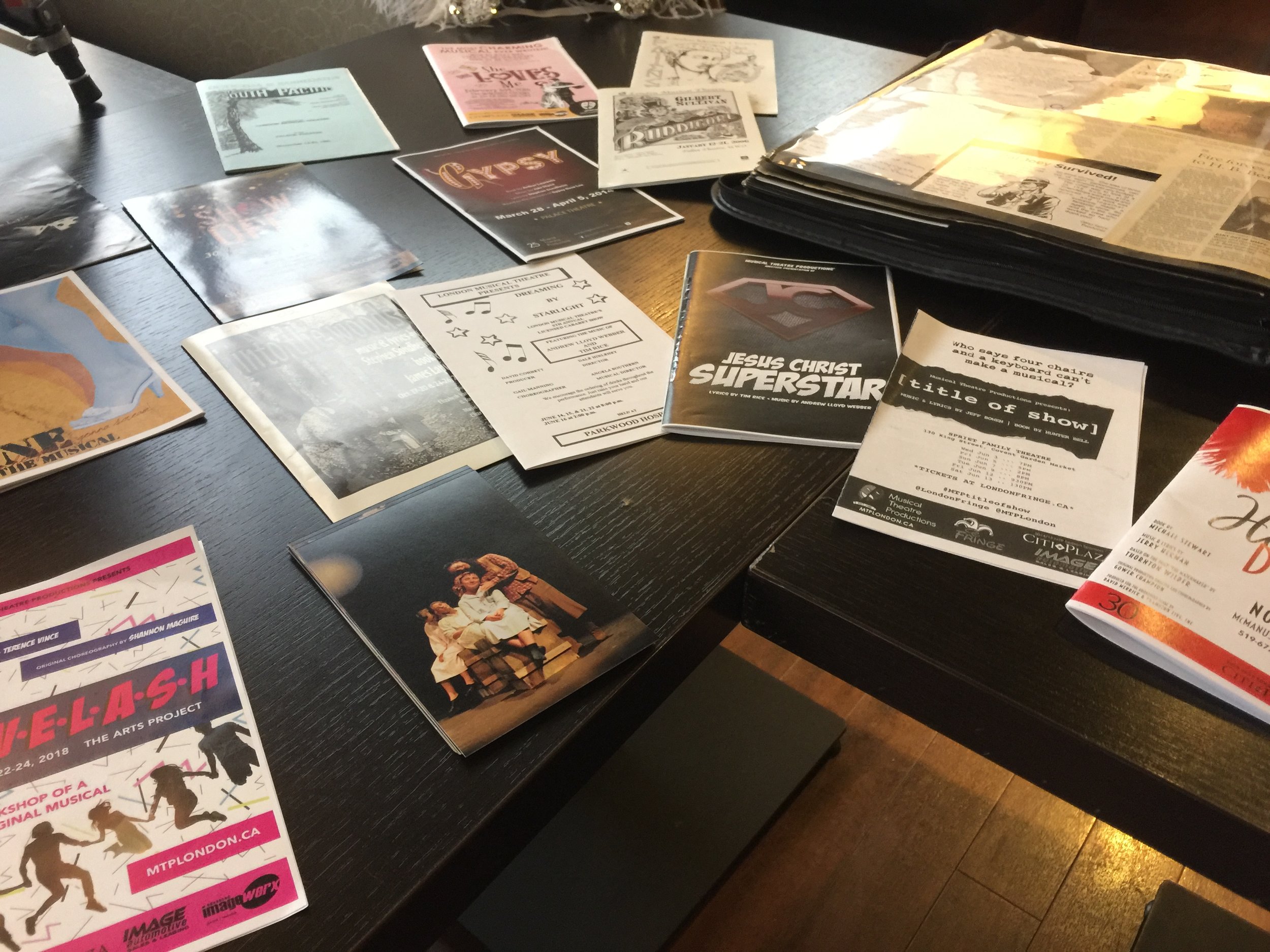 Anyhoozle … they alsotimes put sooperawesome memorbits'nbops from alla their musicshows for everybuddy to have a looksee at!! There was even picturestories and stuff from my GYPSYSHOW too!! YUP!!
Plus, soon as I got all fancied up, plus jumped up on the wooden hill they put out for me, THAT is when my favouritist part happened!! YUP!! 'Cuz … I got to be INTHESAMEPLACEFRIENDS with everybuddy that camed to see the show!!
CHECK IT OUT!! …………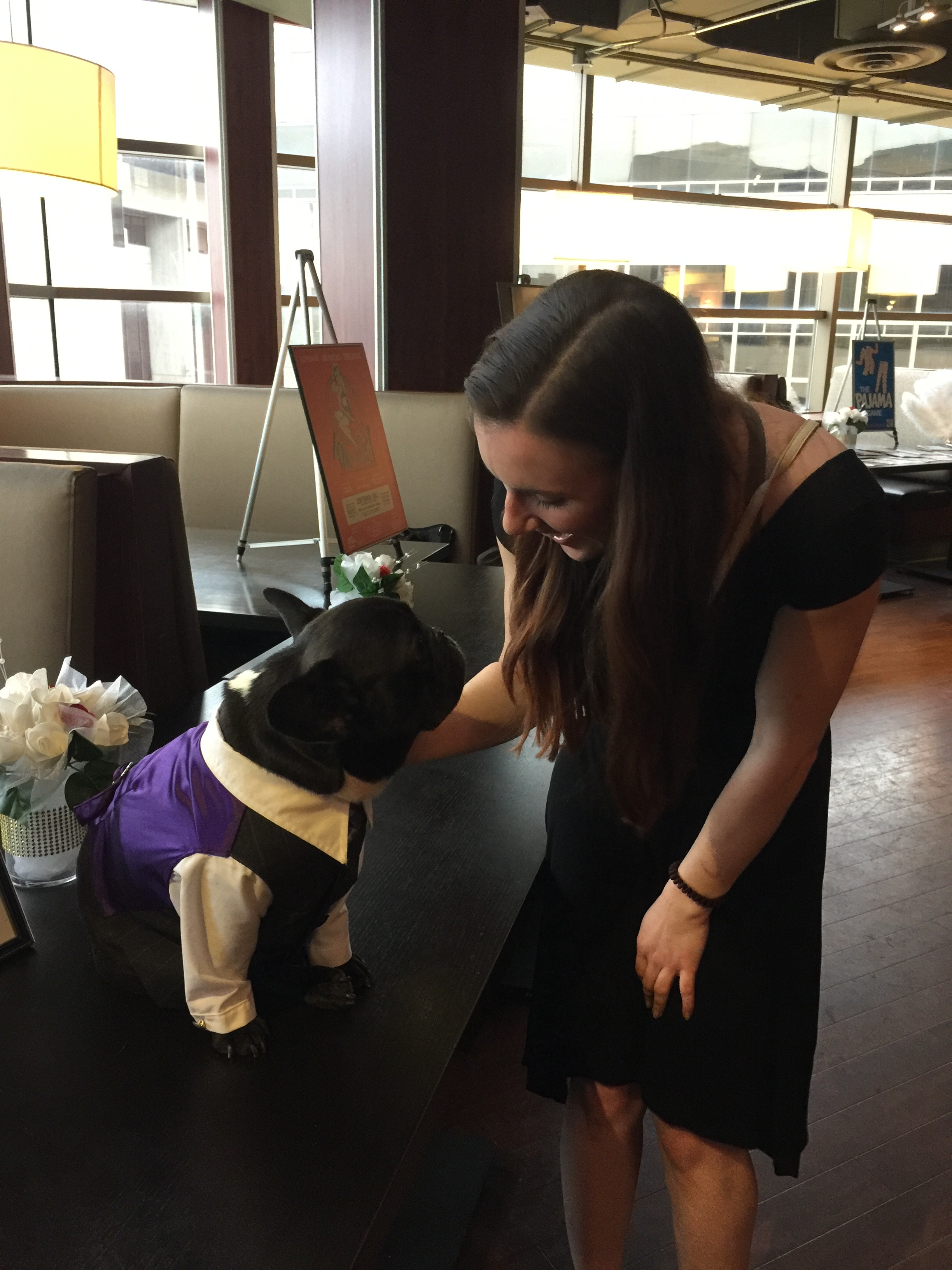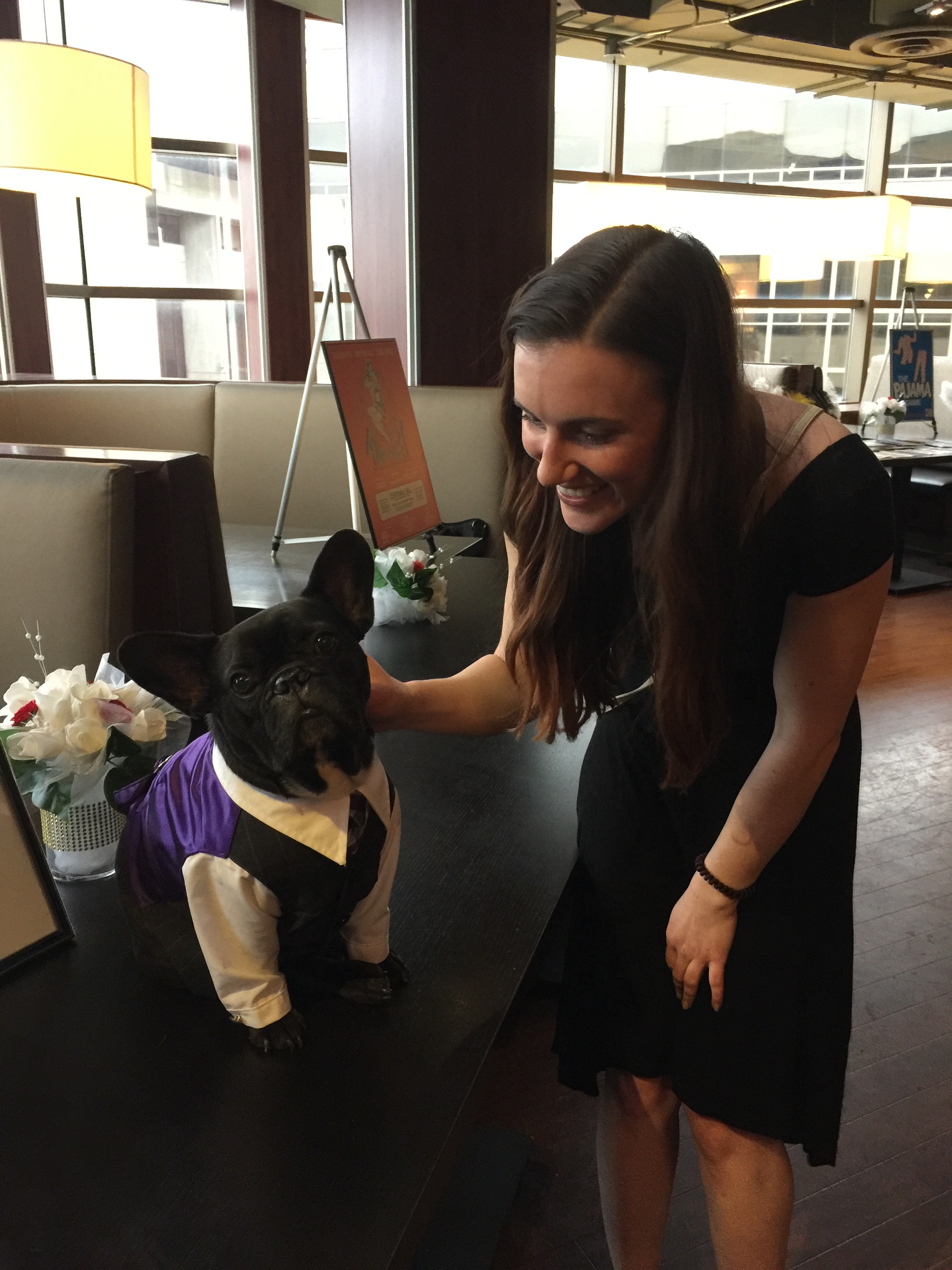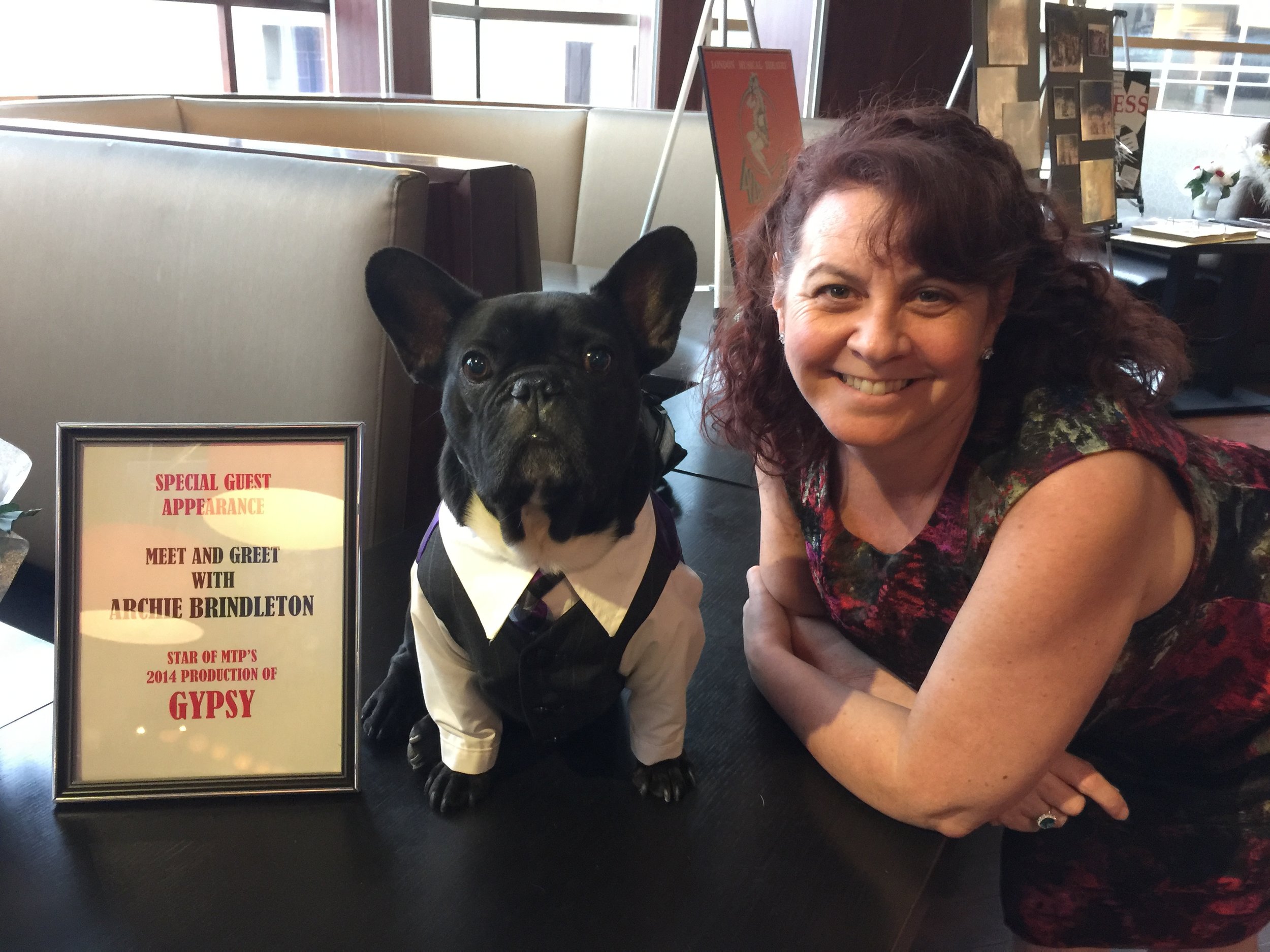 ISN'T THAT THE BESTEST!!?? IKNOW!! ** BUTTWIGGLE ** 😊❤️😊❤️😊❤️
Being inthesameplacefriends with peoples is my most favouritist thing in all of evertimes, guys!! Well …'cept for maybe putting TREATS IN MY BELLY!! Ha ha!! ………..
Pretty much that was the funnist!! I had sooperfun awesometimes, plus at the halfways part of the show, I got to go up on the stage to say "HI!!" to everybuddy too!! THE BESTEST!!
So SHANKSH to everybuddy at MUSICAL THEATRE PRODUCTIONS, plus 'specially SHANKSH to my bestest friendlypal SUSANMCKONE for n'viting me!! HappyHeartHugs for alla you guys!!
H❤️H❤️H❤️ …
OKEEDOKE!!
Now it is times for Mirabelly's picturestory, guys!! Sure is!!
Did you know!!?? Mirabelly is truestory for reals no joshing seriousface doing 'MAZING after her surgerystichery!! YUP!! So sooper'mazing that lotsa peoples wanna know HOW she is doing so good!! Well, there is lotsa LOVINGS from allover everywheres, plus Mum plus Pop feed us only RAW FOOD with lotsa extra suppleyummies innit, plus …..
EXERCISERY, guys!!
Mirabelly goes to HEALERATING SCHOOL (Physiotherapy - Mum) a bunch plus THAT is where she goes walkingtimes in the FISHCLOSET (water tank with treadmill - Mum) , BUTT … Mirabelly does lotsa exercisery at our foreverhome too!!
CHECK IT OUT!! …..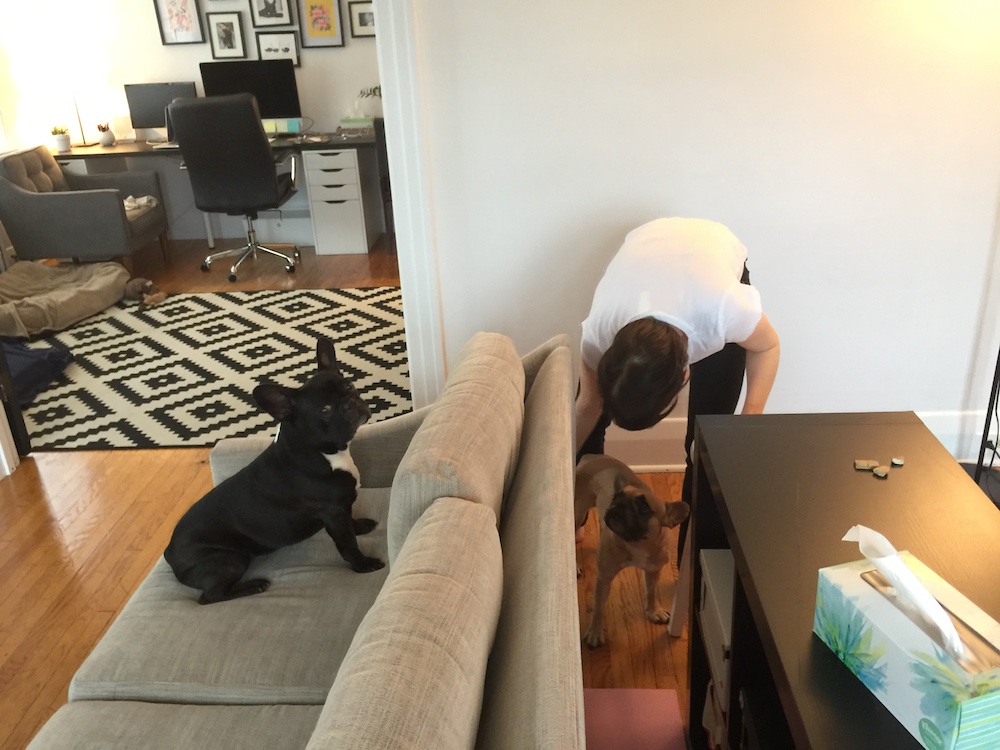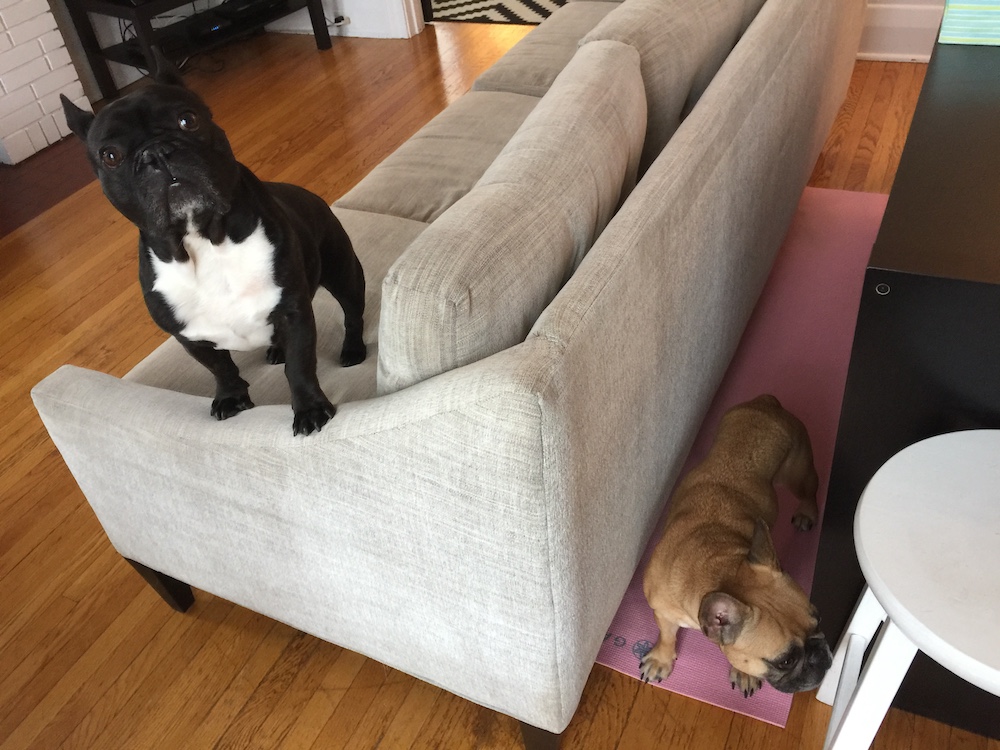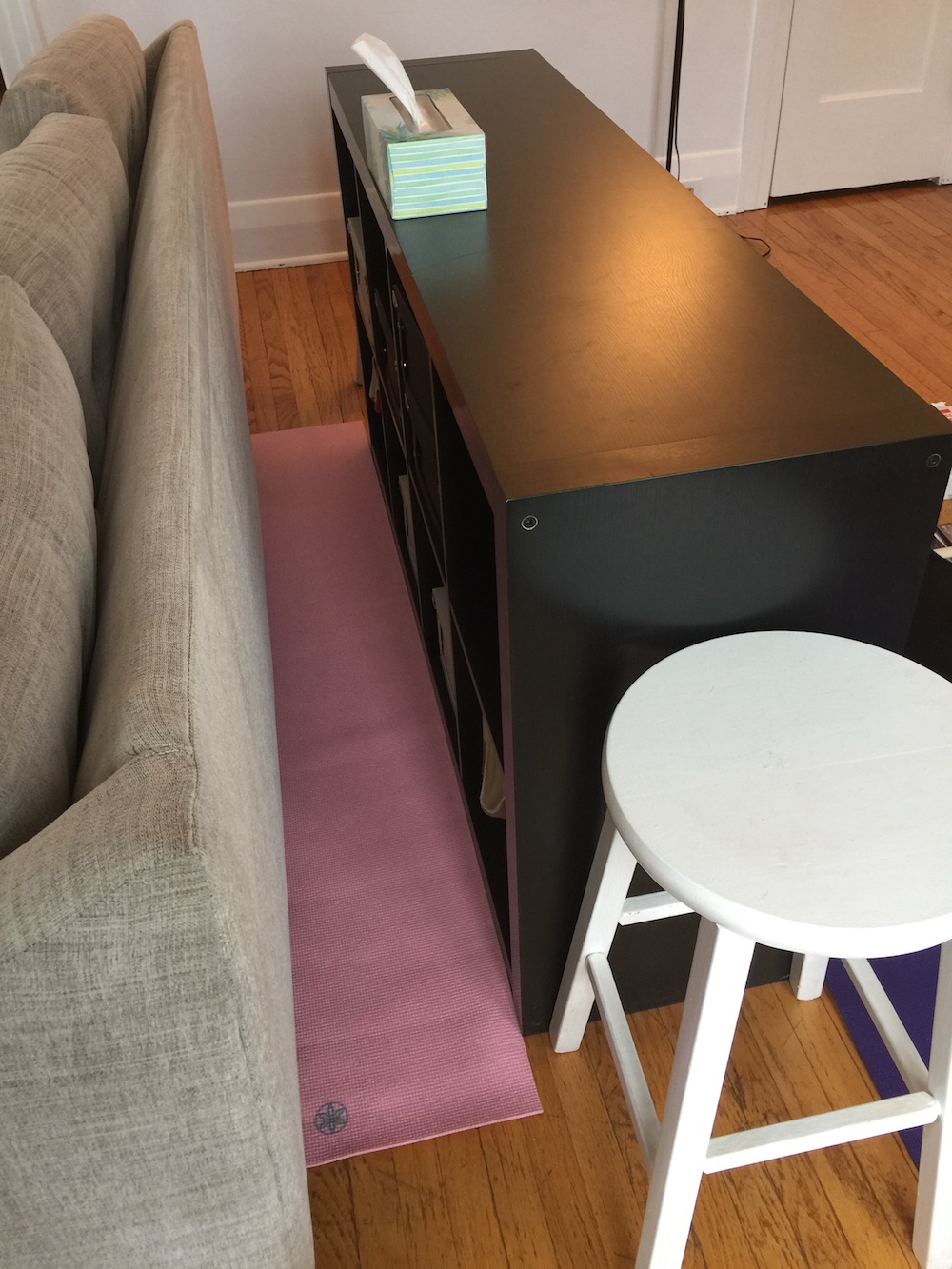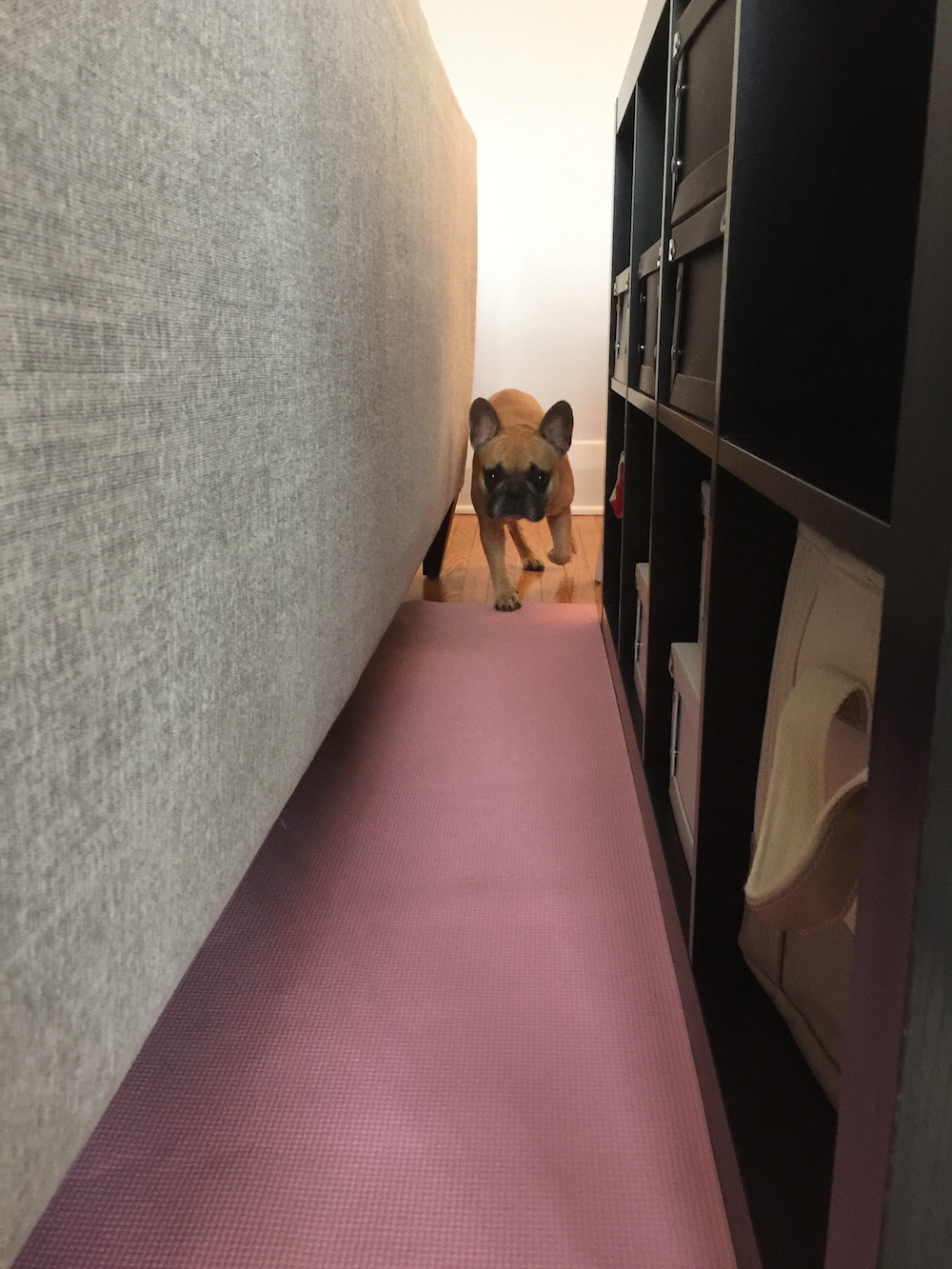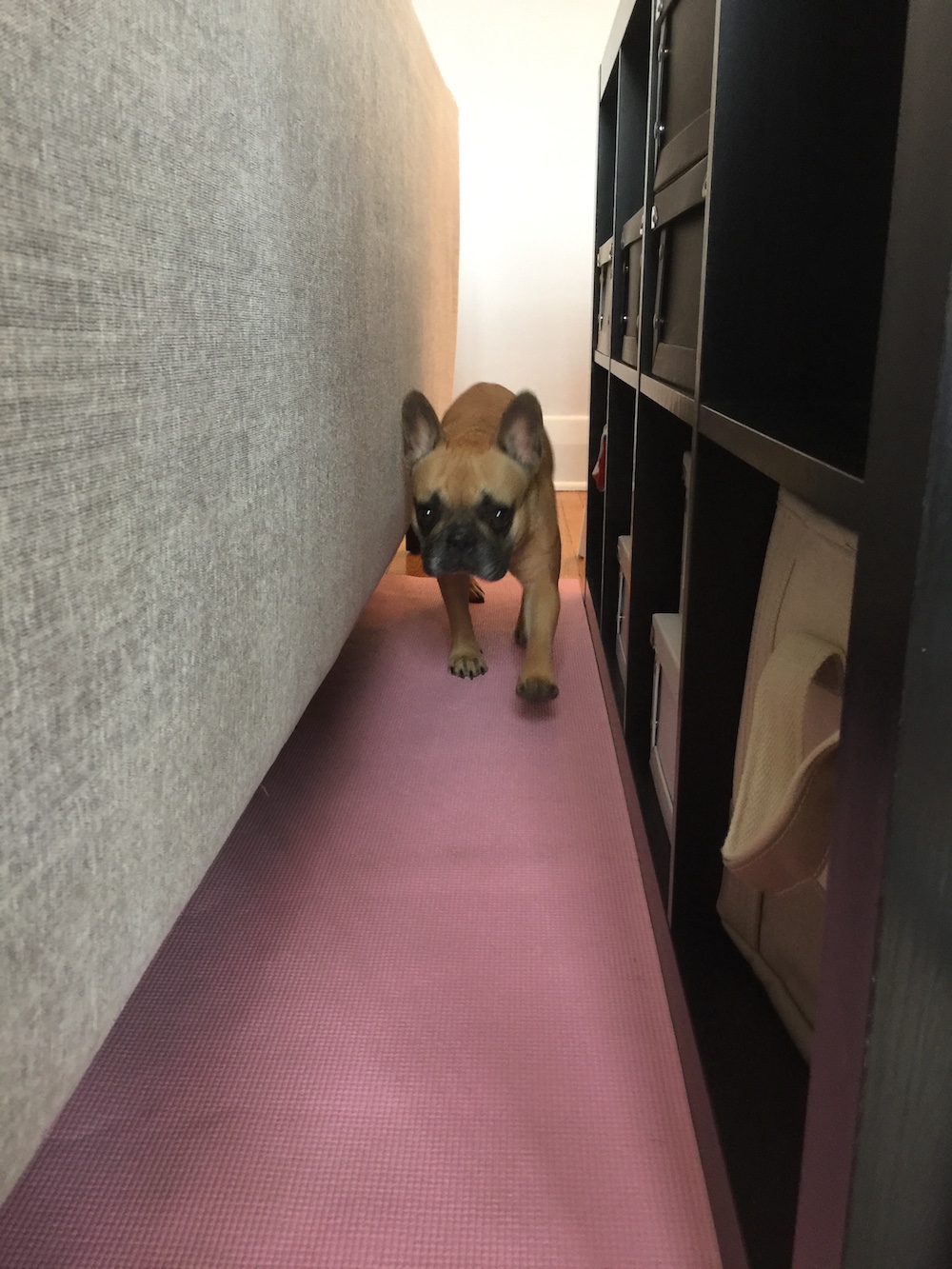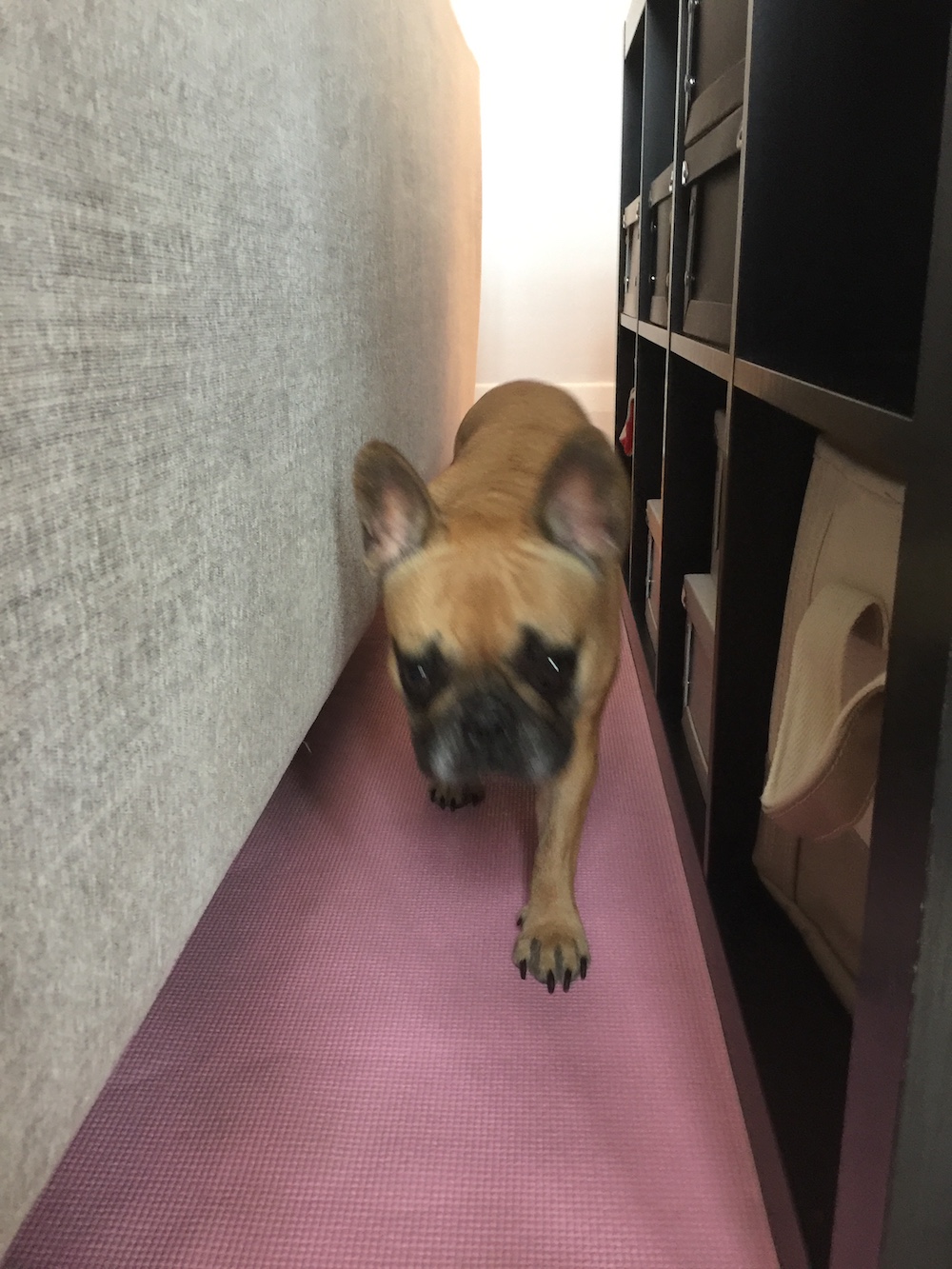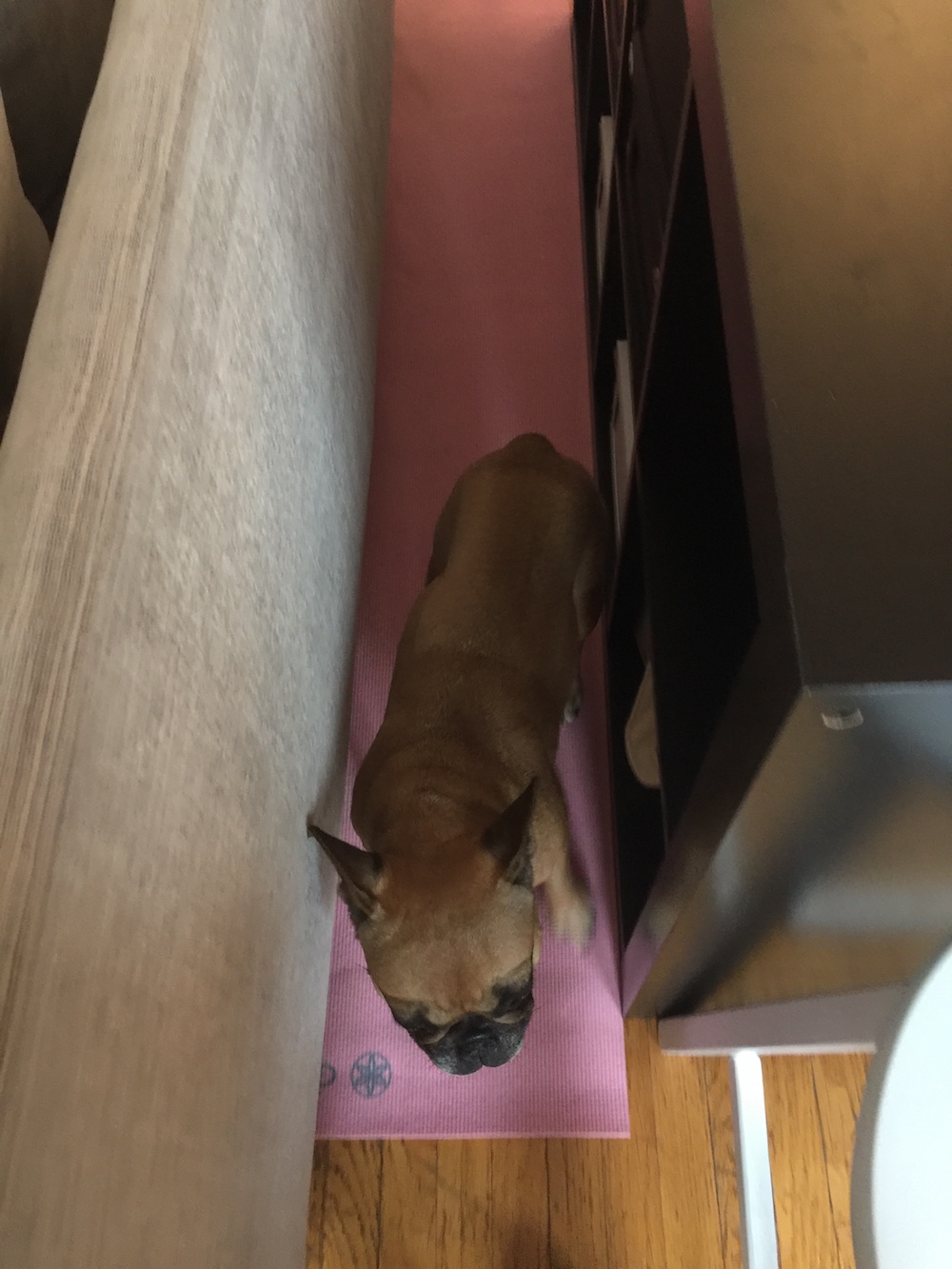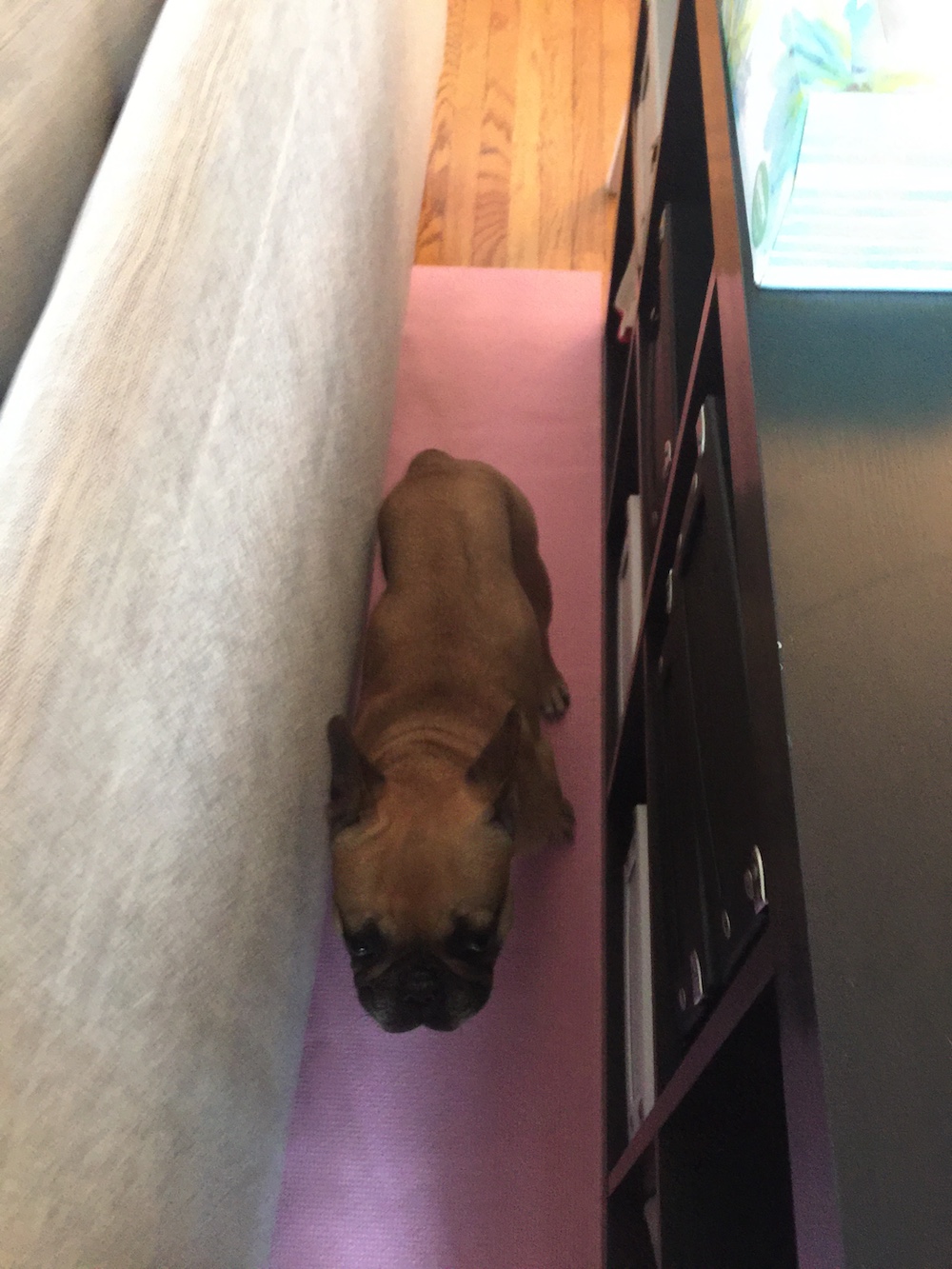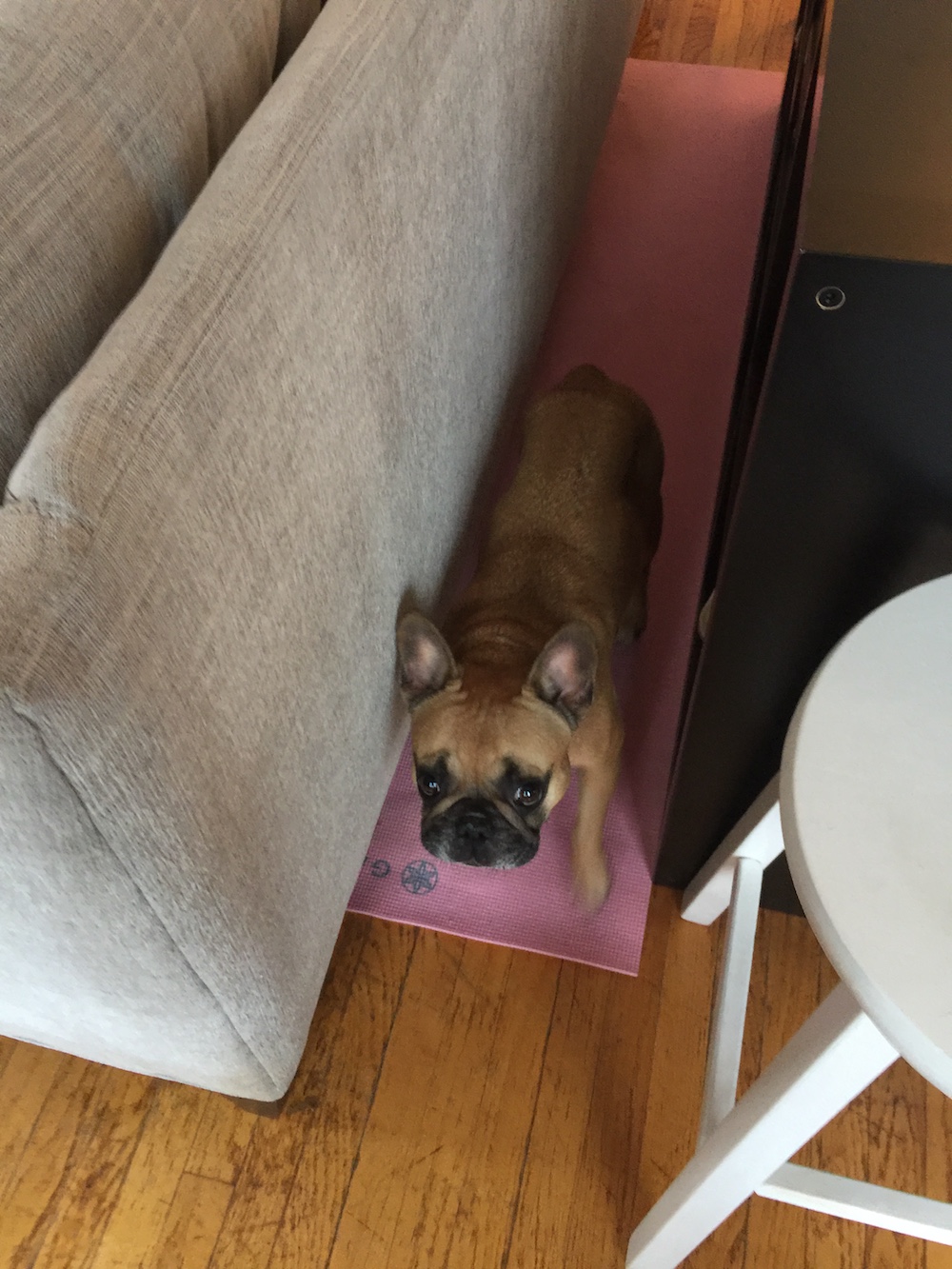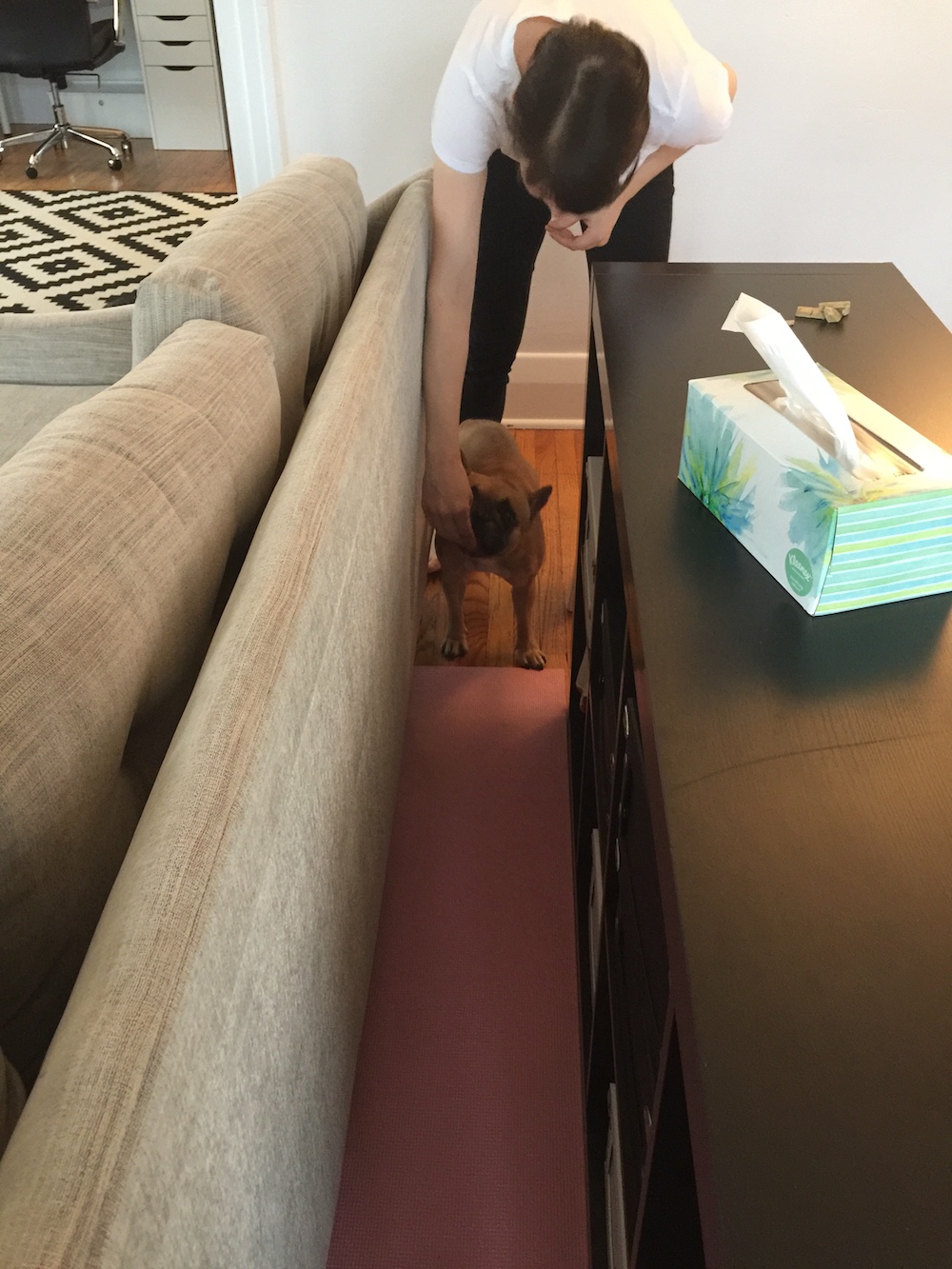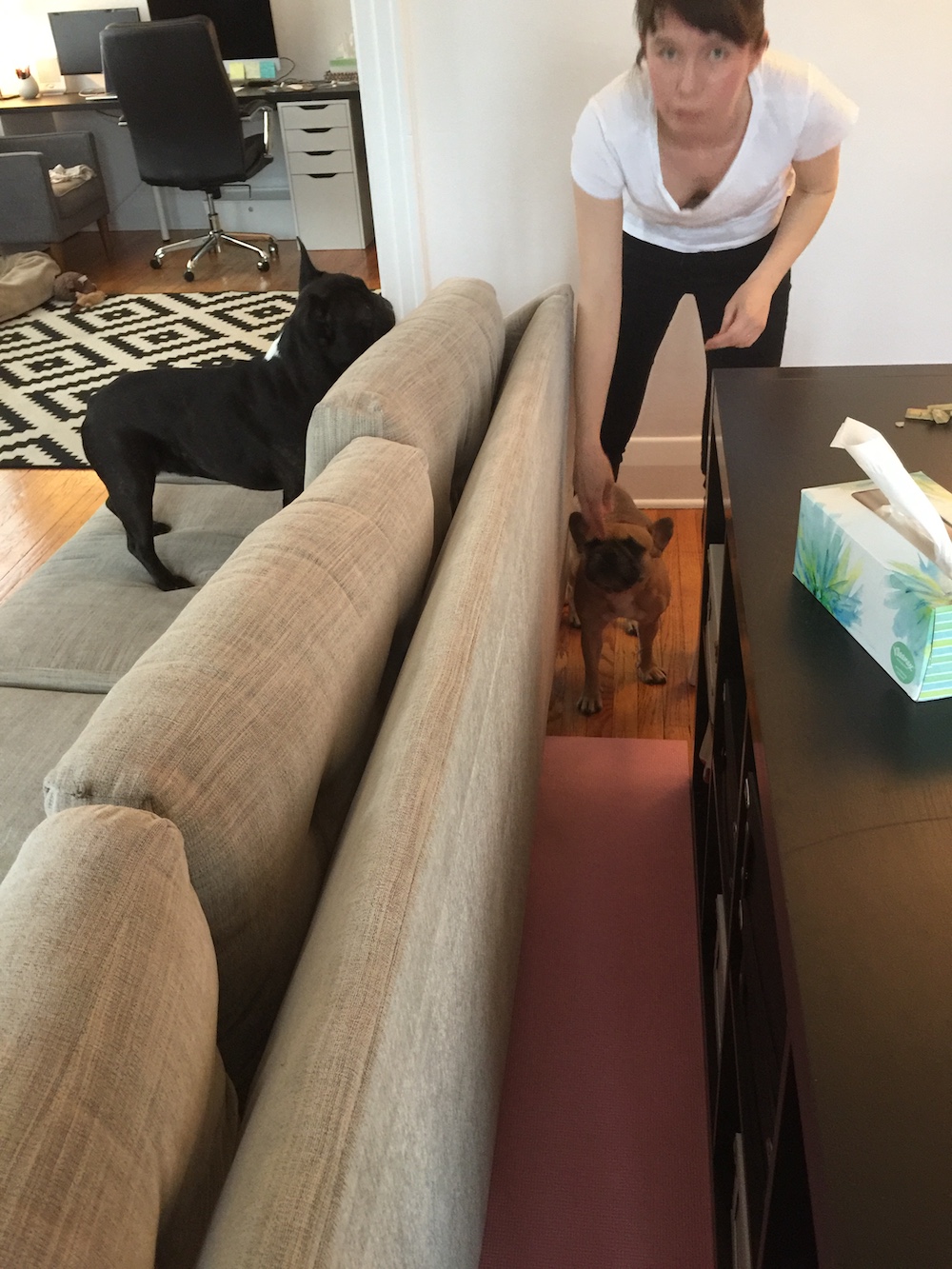 Did you know!! Walking BUTTWARDS is sooperhard for puppies!! TRUESTORY!! Plus it is 'MAZING exercisery for puppies who are brainlearning how to walkerate a 'gain!! YUP!!
So Mum plus Pop moverate our Chestercounch so's there is just a skinny-type walkingroad behind it that Mirabelly CAN'T TURN 'ROUND IN!! Then they get her to do walkingtimes back plus forth over plus over a gain to make her buttpart muscles get sooperbig plus sooperstrong!! …………..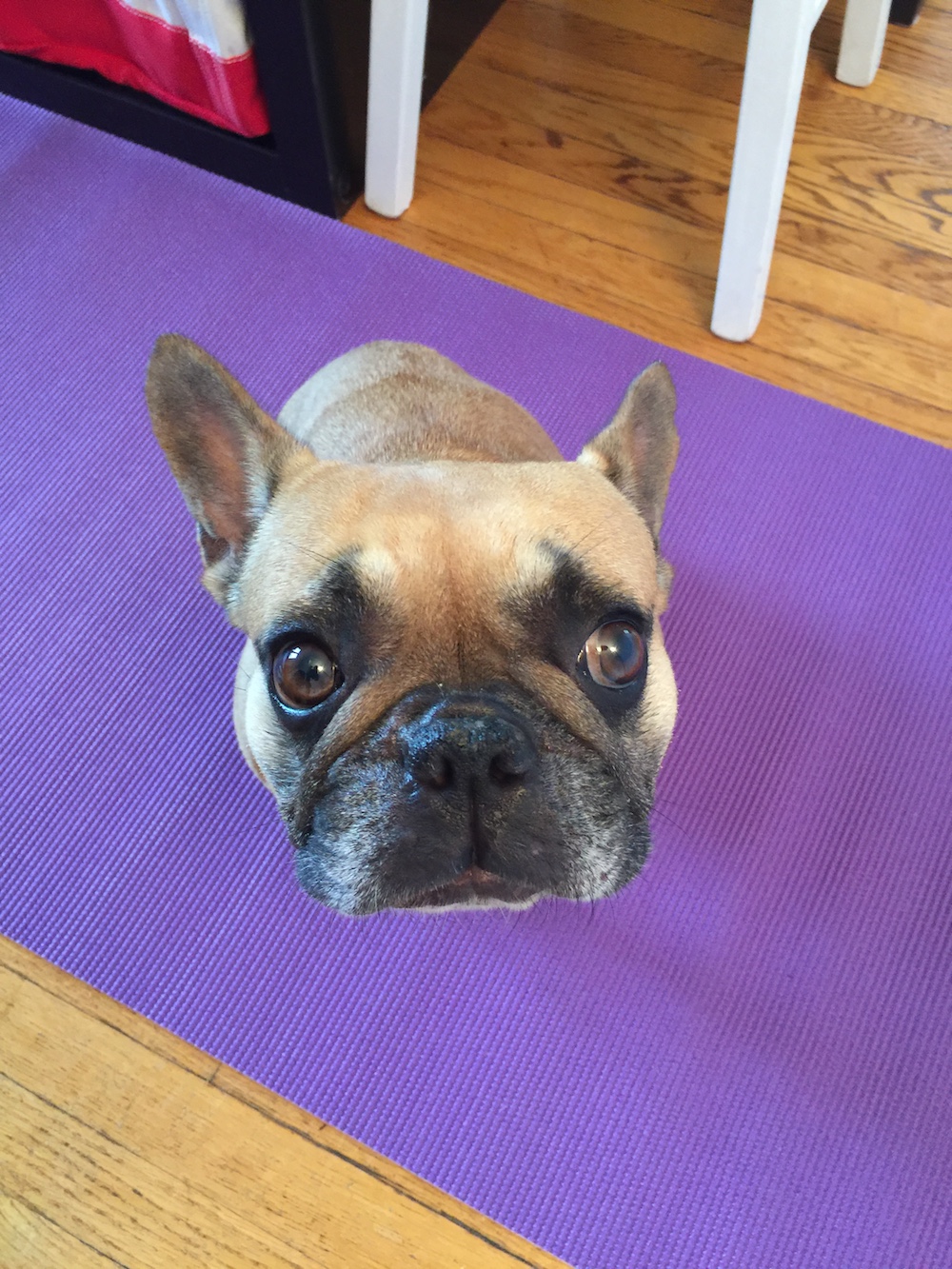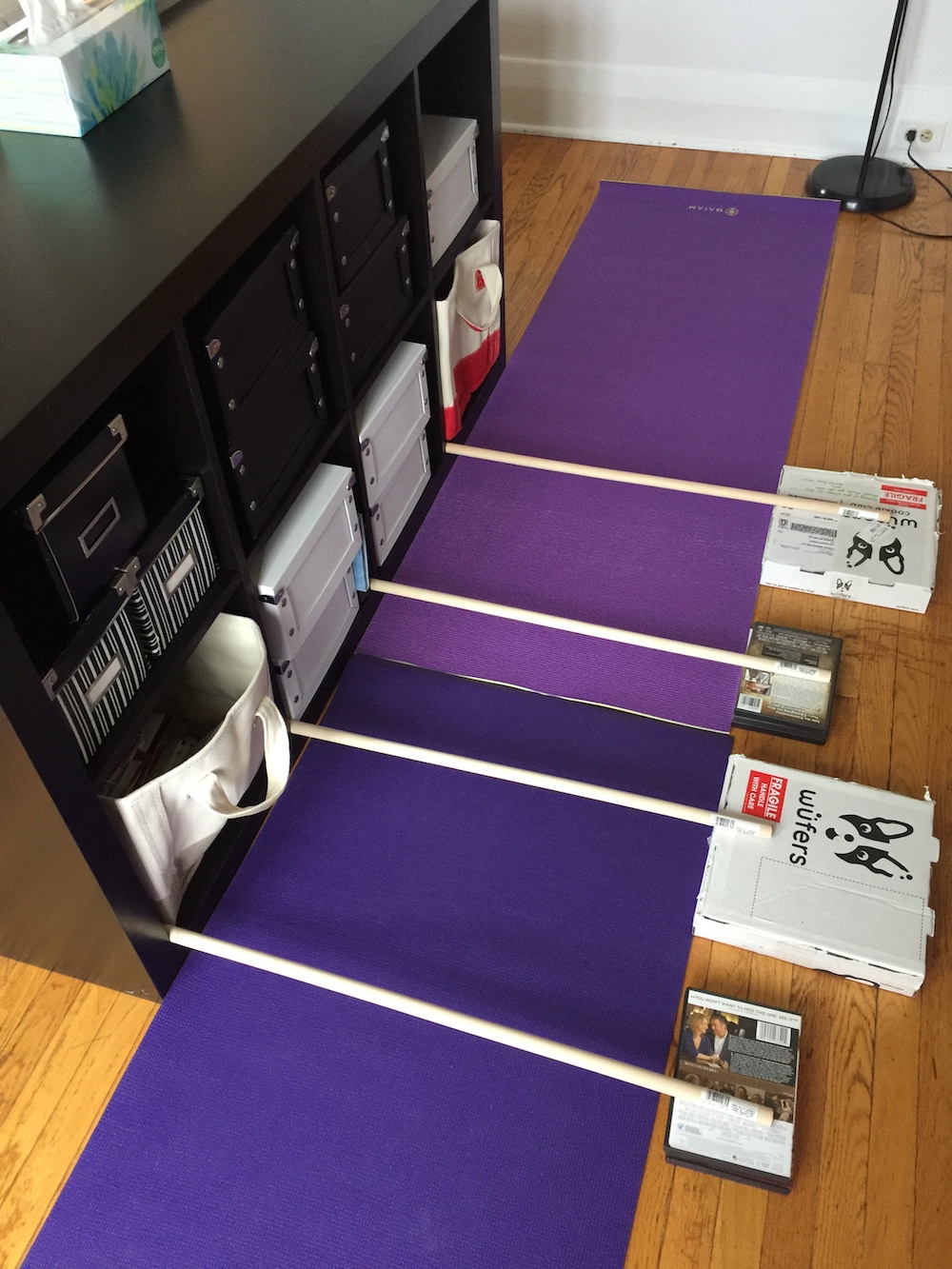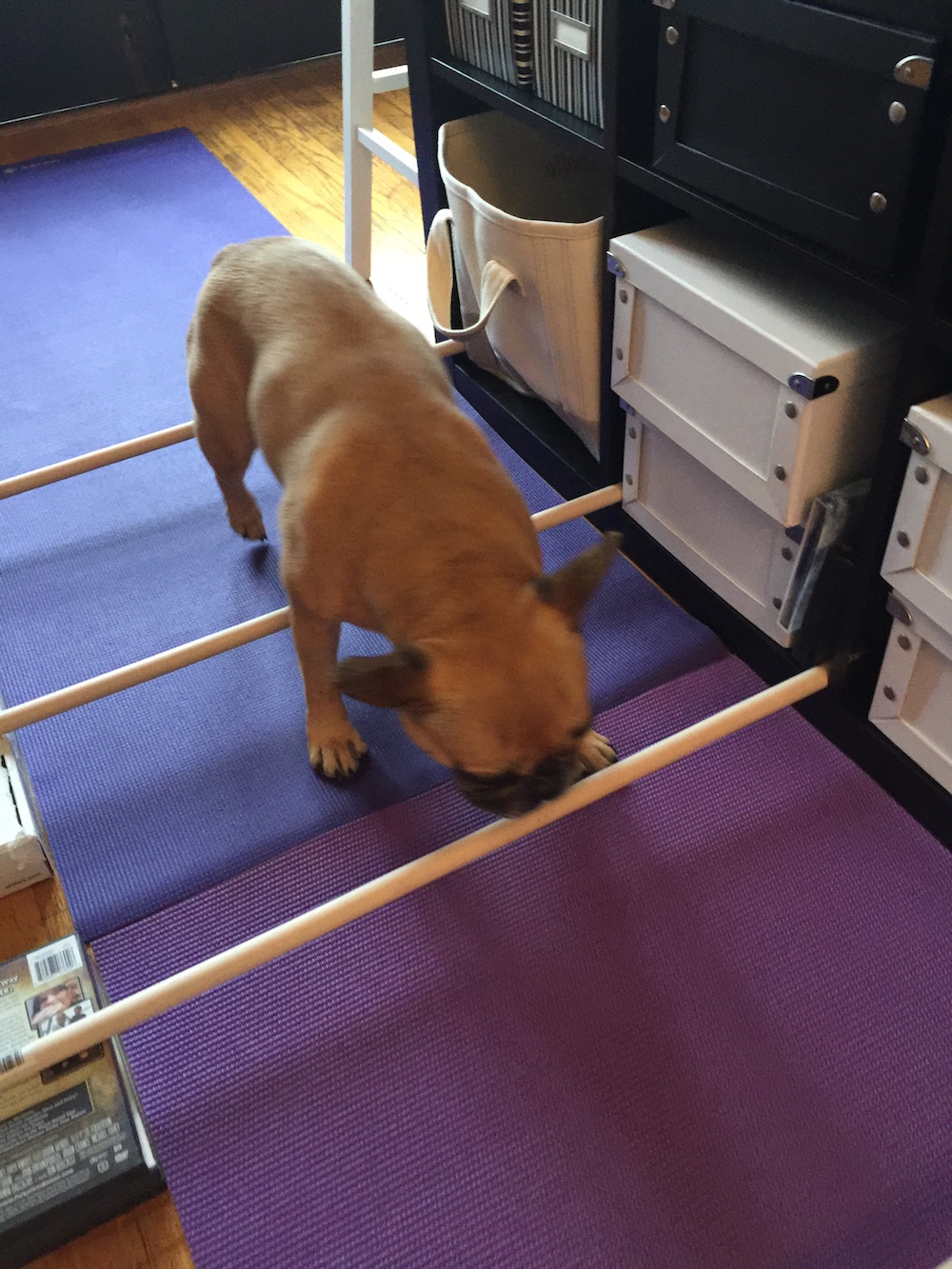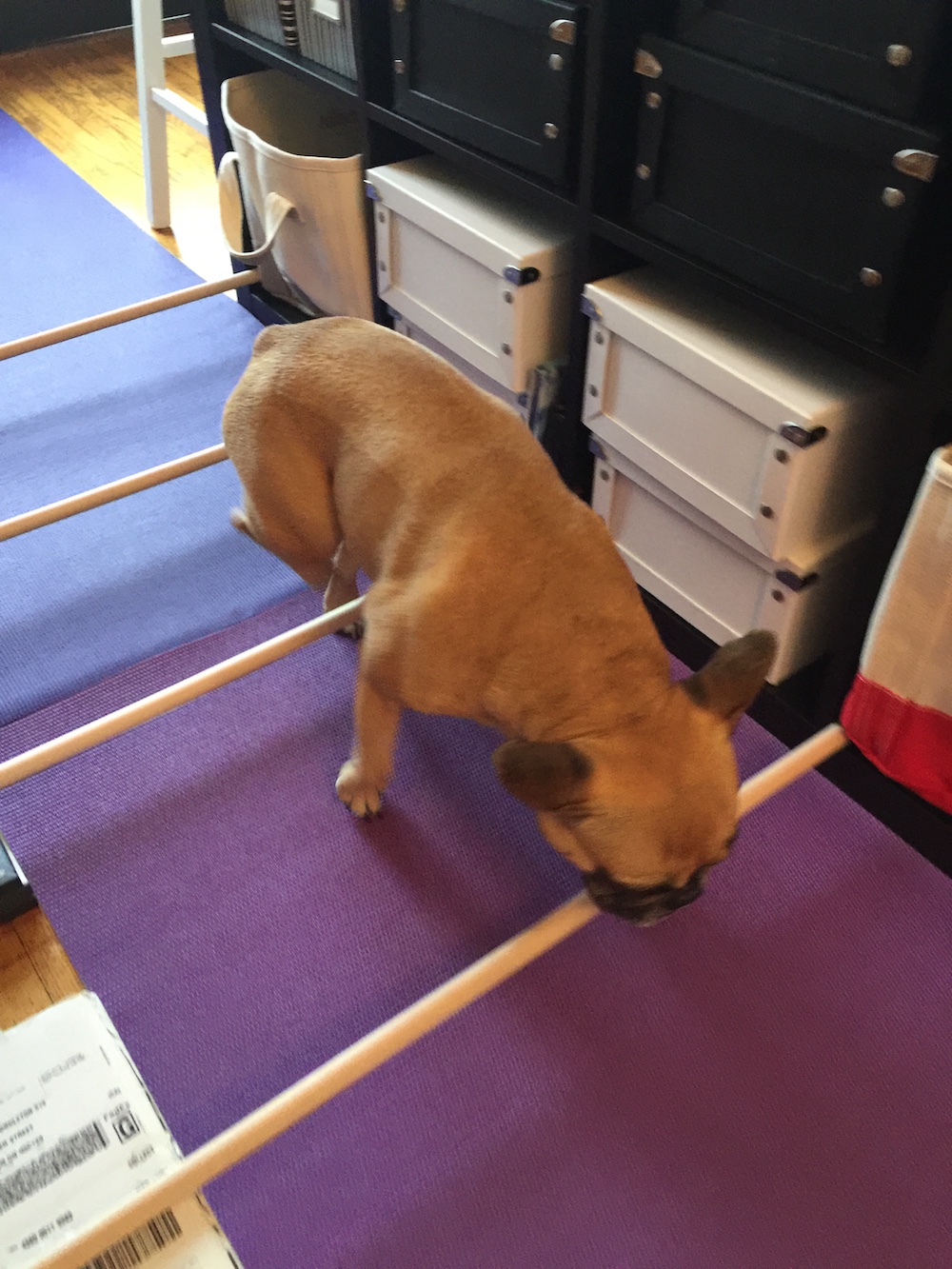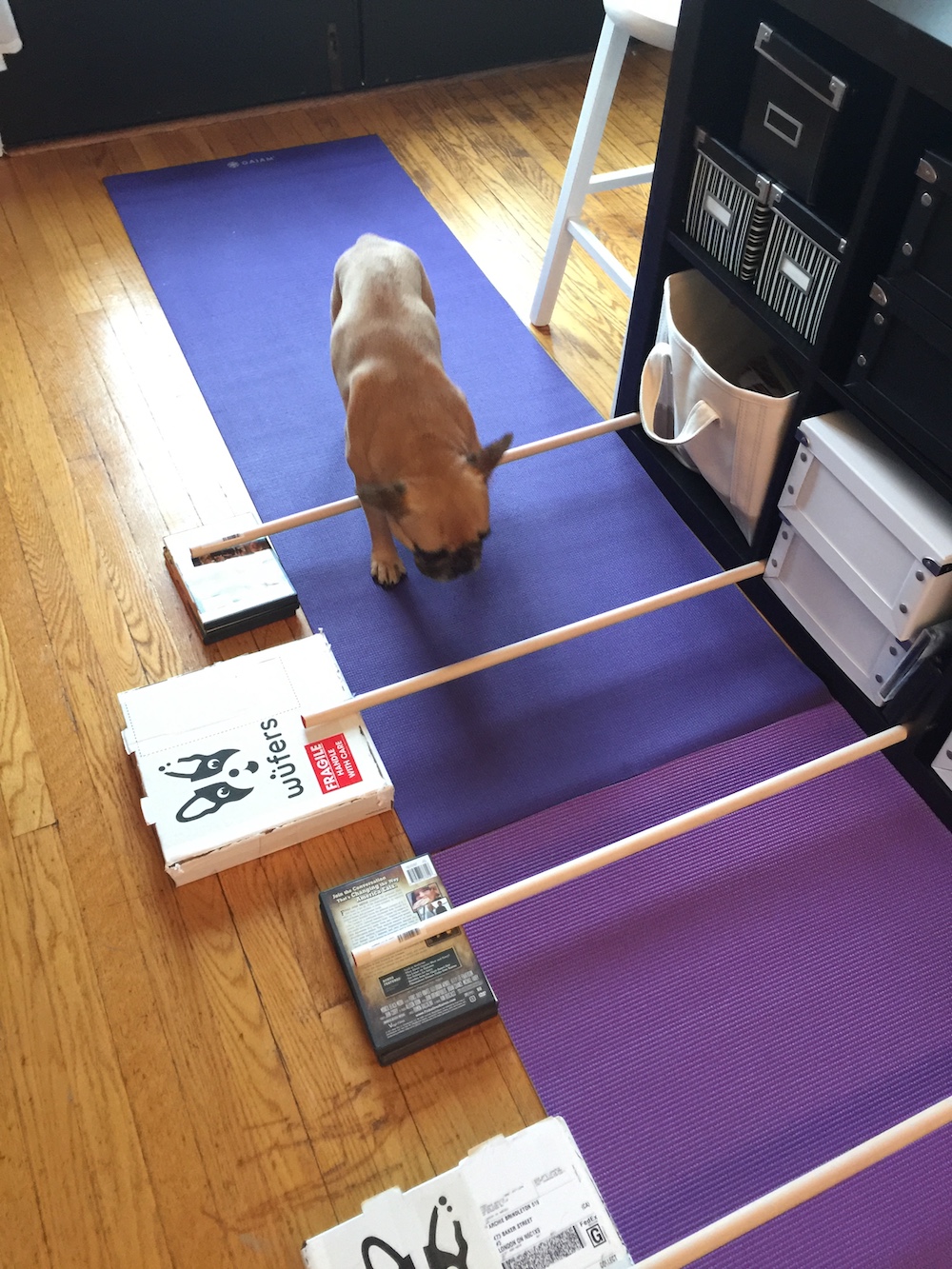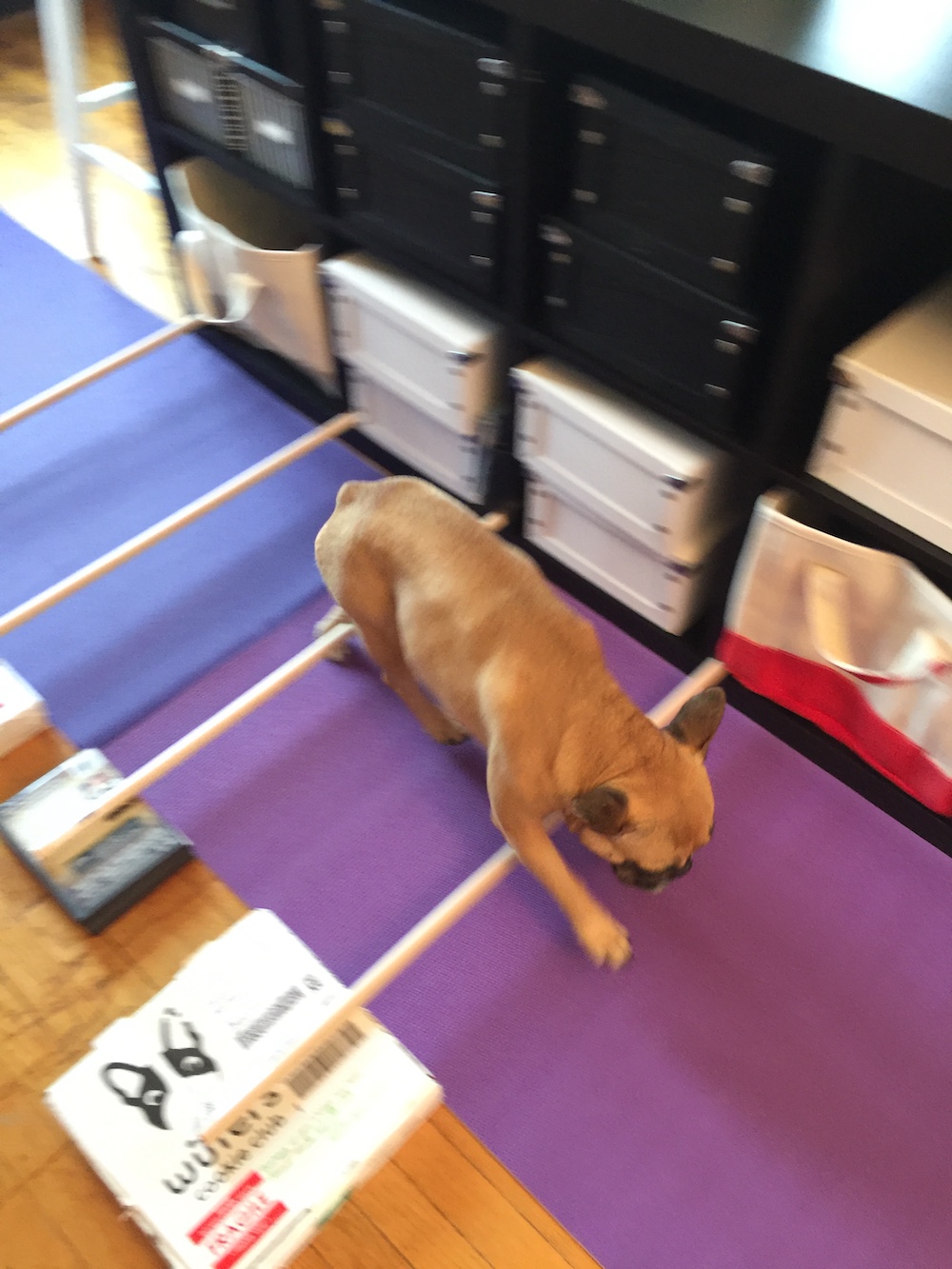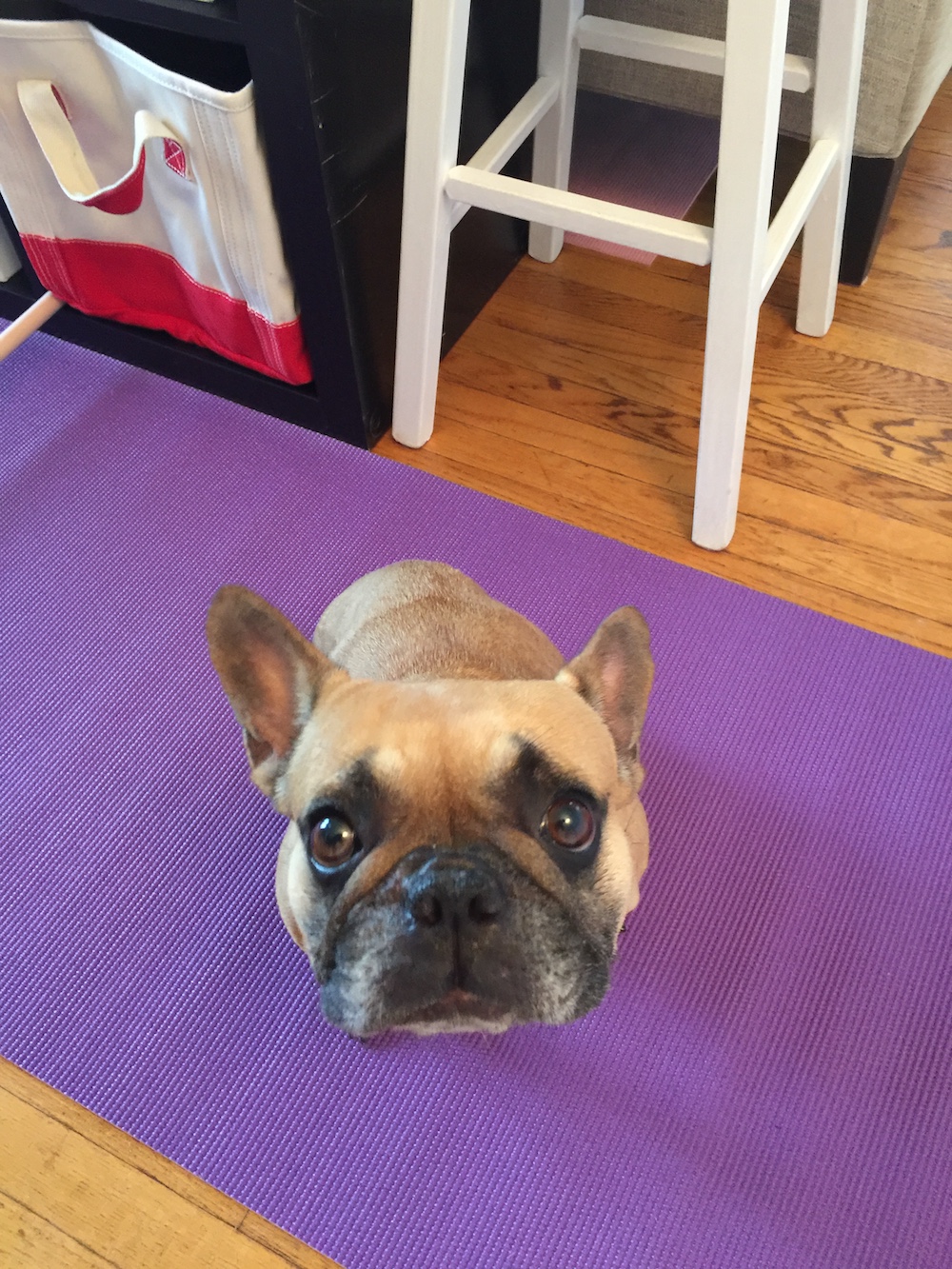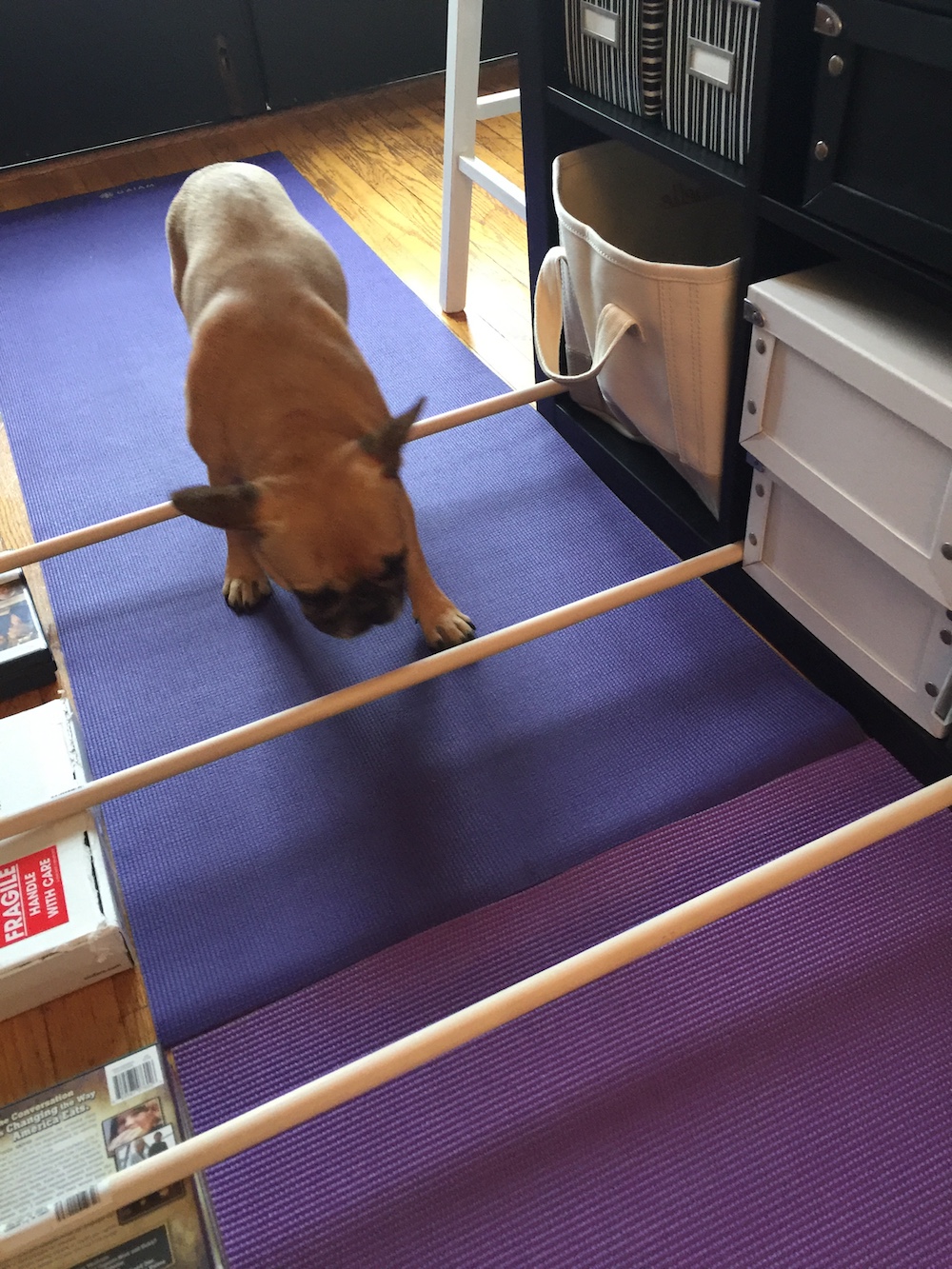 Nextest kind of exercisery is when Mirabelly has to walkerate over a buncha stickybits that are offa the floor, guys!! That way her frontparts can't to alla the work!! It makes her use her back legparts to holding up her whole entire self too!!
Mum plus Pop get her to walk back plus forth a whole buncha times HERE too!! ……………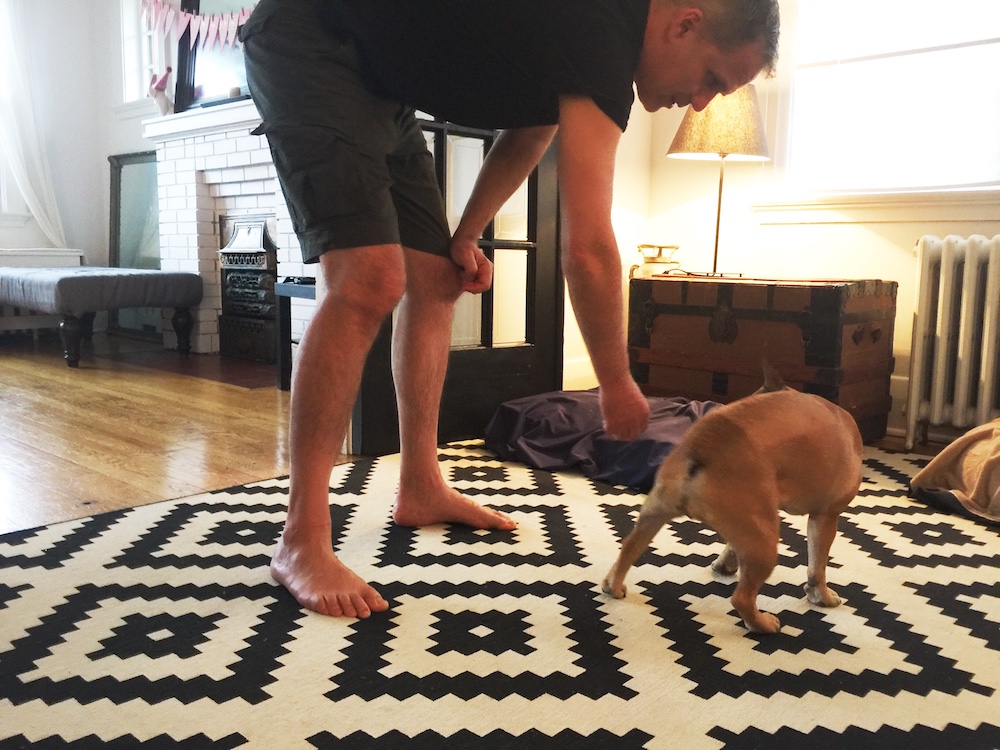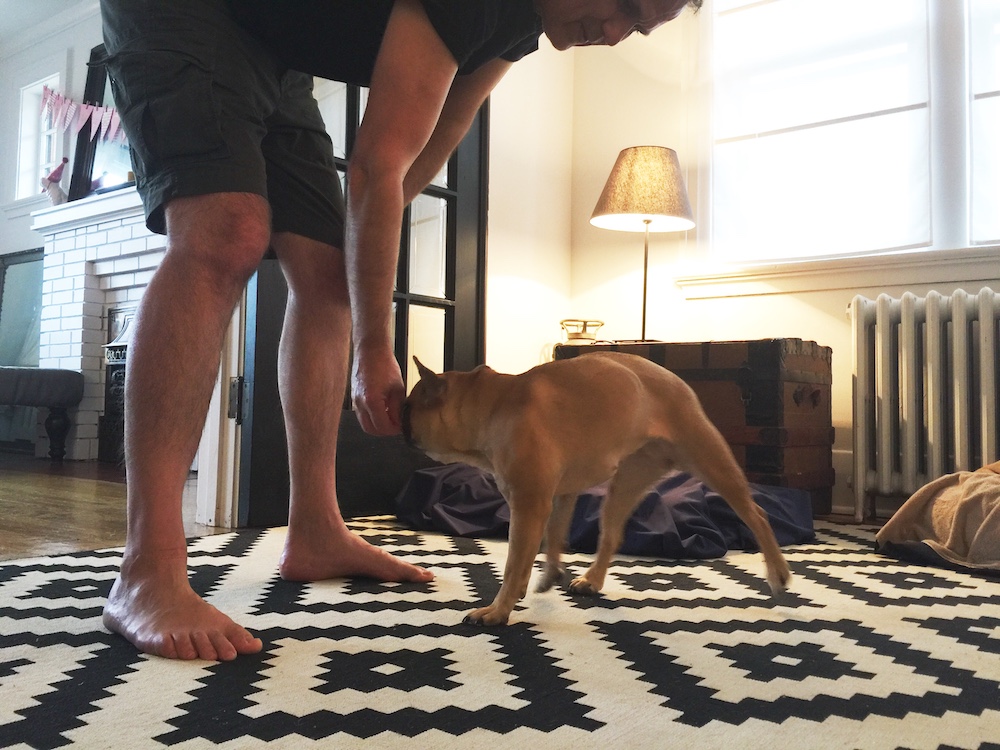 This LASTEST kind of exercizery is alla 'bout doing real teensy circlings, guys!! Tight as Mirabelly can do!! YUP!! This helps make her backparts all bendy and stuff, plus for puppies who had surgerystichery like Mirabelle, turning real teensy corners is sooperhard, so this is how she does lotsa PRACTICETIMES, guys!!
Pretty 'mazing, amirite!!?? IKNOW!! ………
Isn't our Mirabelly doing AWESOMETIMES, guys!!?? Isn't she!!?? IKNOW!!
Plus she wants me to say SHANKSH to everybuddy who is sending her HappyHeartHugs with extra lovings 'cuz no joshing, she feels it every daytimes, guys!! Seriousface for reals, plus it means lots'nlots to her, plus to me plus to Mum plus Pop too!! YES!! ……..
OH-OH!!
That is our Mum, guys!! Looks like we are gonna go onna exploardventure in the wilderwild 'cuz it is AMAYZAZING in the outsideplace this daytimes!! Sure is!! ………….
Wishowish you could come too, butt 'till we get to hang out nextimes, me plus Mirabelly plus the whole, entire Brindlebunch say …
Have a 'MAZING weekendtimes, do lotsa sooperfun stuffs, get to the outsidepllace for cozywarm sunsmiles, say "HI!!" to The NatureMama, plus take real good care of yourselfs, K? Wanna know why!!??
'Cuz we LUVLUVLOVE you, sillies!!
See you latertimes, everybuddy!! HappyHeartHugs for YOU!!
Forever plus everever!!
H❤️H❤️H❤️