MIRABELLY'S FIVAL BIRTHDAYTIMES PART TOO, GUYS!! (12 photos + galleries)
HEY, GUYS!! 😊❤️😊❤️😊❤️
Can you see!!?? Can you!!?? Me plus Mirabelly are in ….
THE OUTSIDEPLACE!!
Yup!! ………….
Boyoboyoboyoboyoboy am I sooper'cited to be here, 'cuz truestory for reals no joshing seriousface it has been basically FOREVERTIMES since we got to go … EXPLORADVENTURING …. IN THE OUTSIDEPLACE …. WITH LOTSA COZYWARM DEGREES!!
IKNOW!! …………
Butt it is waymorebetter than just being in the outsideplace, guys!! WAYMOREBETTER!!
Yup!! 'Cuz me plus Mirabelly are here at our most favouritist MEADOWLILY WOODS!! ………..
'Case you did not know …. MEADOWLILY WOODS is a FIVE SNORT RESORT!! YUP!!
It is one of the FIRSTEST parks I everever came to see!! I am not even joshing!! ……….
Basically, it is the bestest 'cuz we get to hang out with THE NATUREMAMA, plus alla her babies, plus we get to visit MISTER RIVER, plus even a 'couple BURBLECREEKS too!! For reals!!
You should come DOOP DEE DOOP here with us one daytimes!! Prolly you would luvluvlove it too, guys!! PROLLY!! …….
I like to sit here on my buttparts, in the sunsmiles, plus then I close my lookingmarbles, plus then ….
I SNORK UP ALLA THE 'MAZING SMELLERATIONS WITH MY SMELLERATOR!! Hee hee!! The BESTEST!! ………
OH!! 😮😝😜
"GOOD THINKINGTHOUGHTS, MIRABELLY!!"
Guys … we do not have 'nuff times for sharing alla Mirabelly's FIVAL BIRTHDAYTIMES picturestories PLUS exploradventuring with you, BUTT …. Mirabelly says we should share just littlebits of the WILDERWILD PICTURESTORIES for putting Happy in your Heart, K? K!!
CHECK THESE OUT!! ……..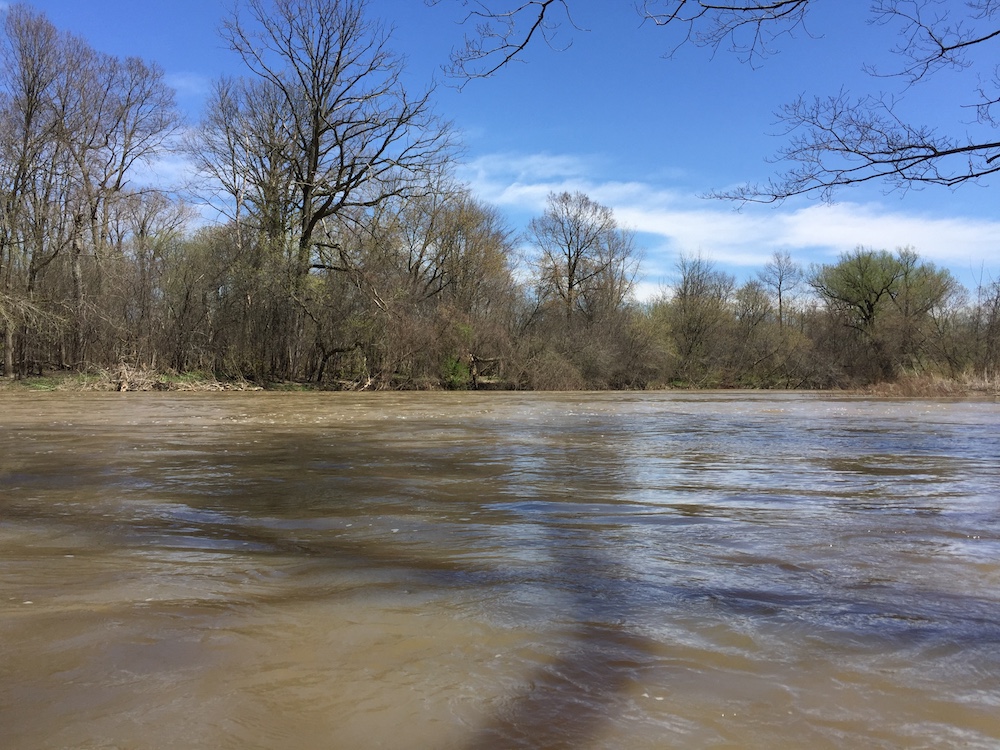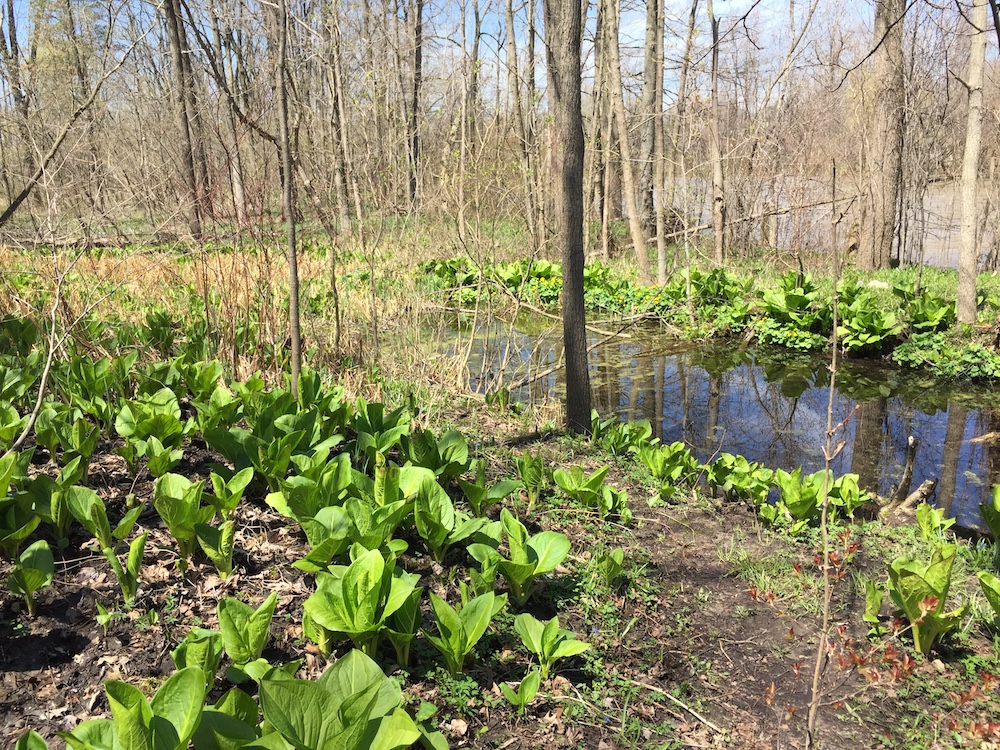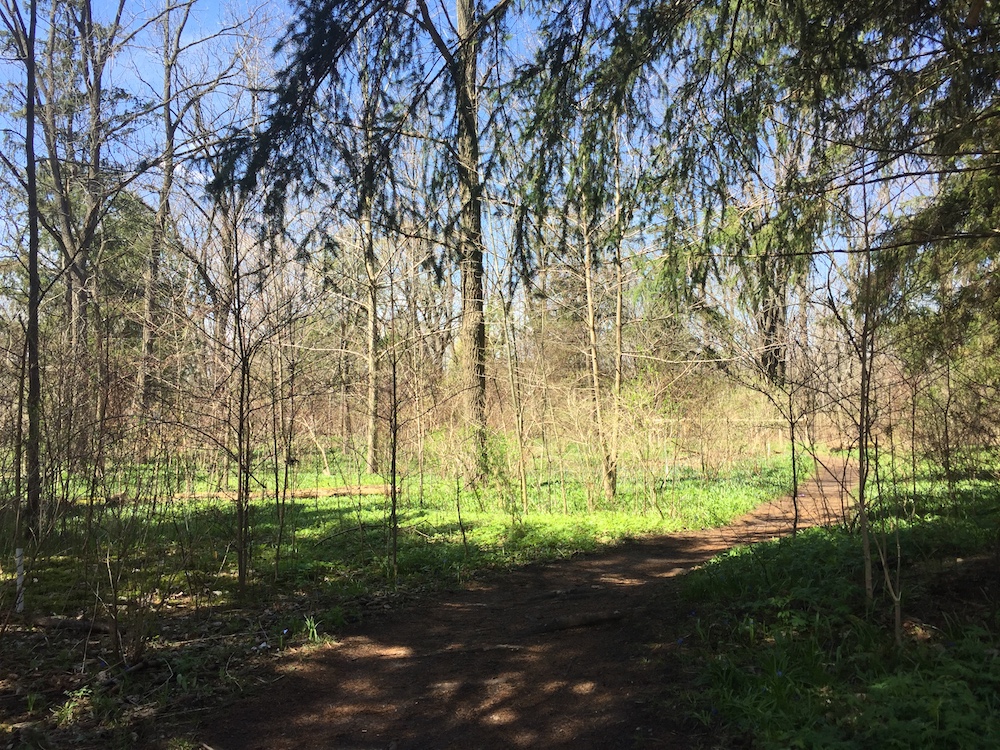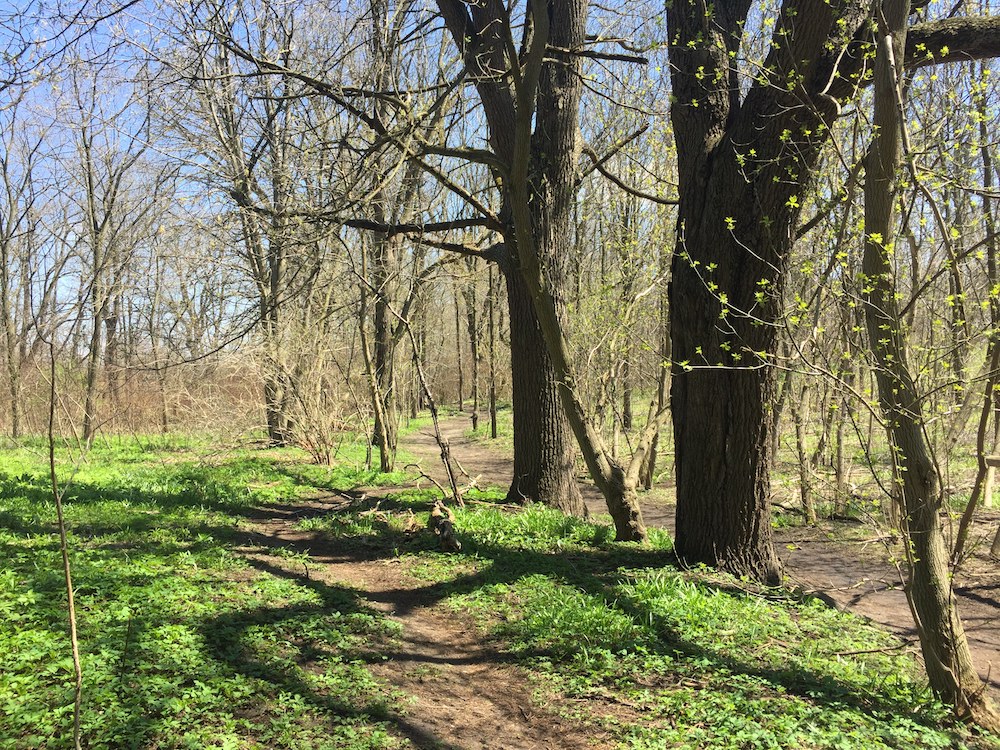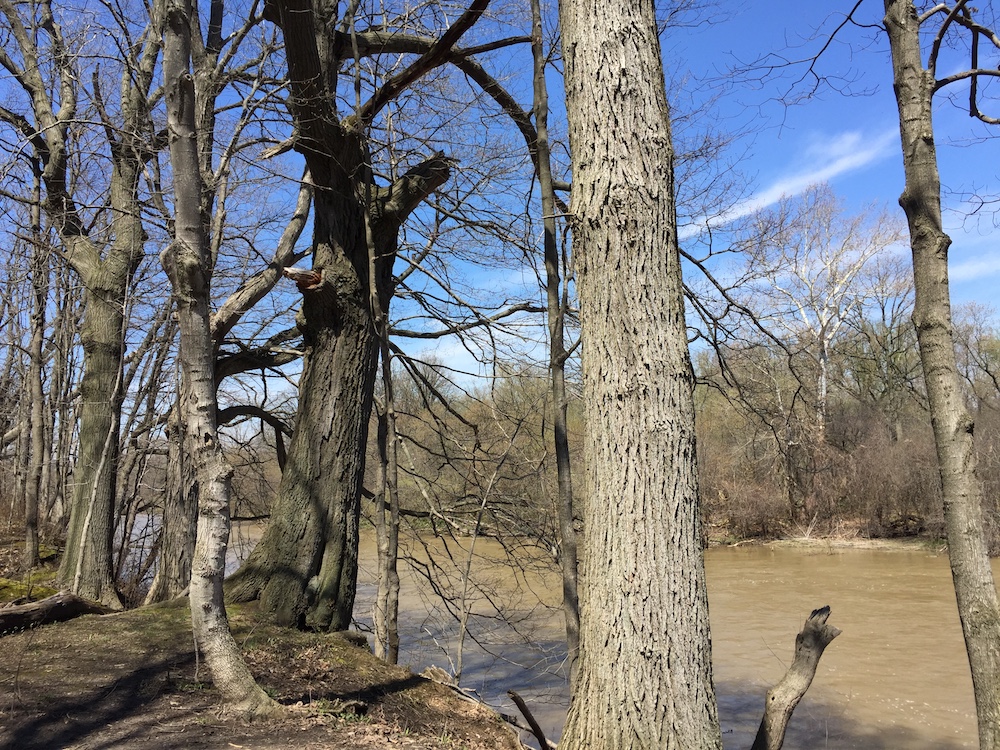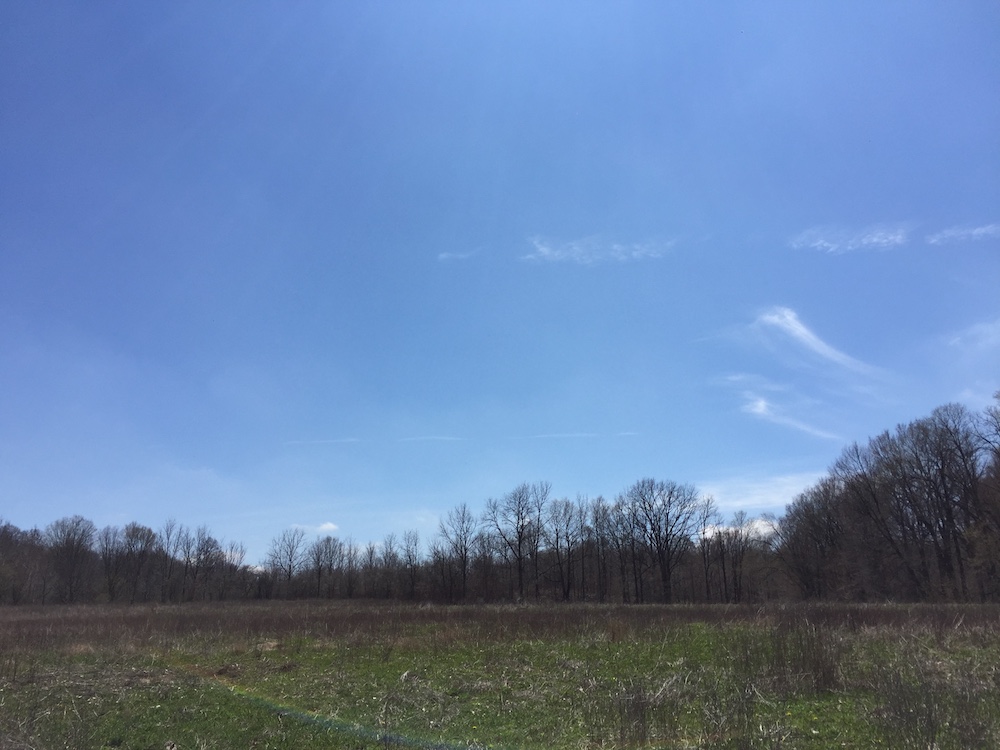 AMAZAZING, AMIRITE!!?? 😮😝😜
IKNOW!! Plus no worrythoughts, guys!! Soopersoon we will take you onna MEADOWLILY WOODS wilderwalk and everythings!! Promiseface!! ………….
Okeedoke!! Now is for when we share with you gigantical piles of picturestories alla 'bout Mirabelly's sooperfun awesometimes she had for her FIVAL BIRTHDAYTIMES!! Yes!! GET COMFY, GUYS!! There is gigantical piles of them!!
Now … Mirabelly could not have a gigantical partytimes with piles of puppypals this year - 'CUZ OF HER SURGERYSTICHERY - so Mum plus Pop made soopersure Mirabelly had the bestest Birthdaydaytimes in all of evertimes differenter ways!! Yup!! You will see!! Firstofalls we started with …
A WALKINGTIMES EXPLORADVENTURE!! ……….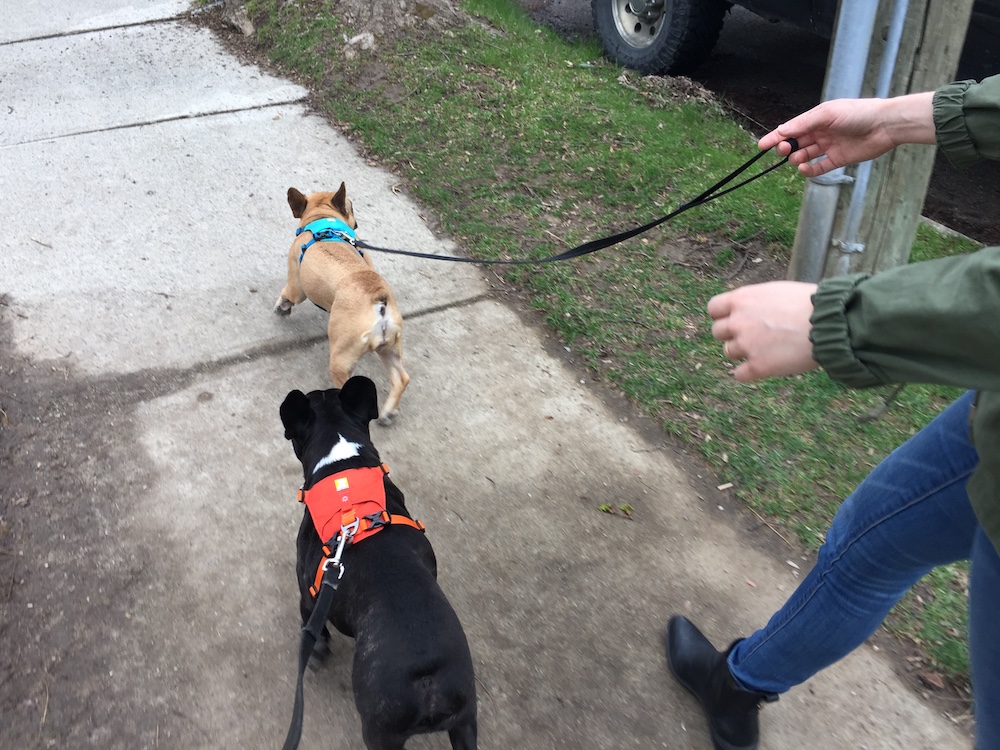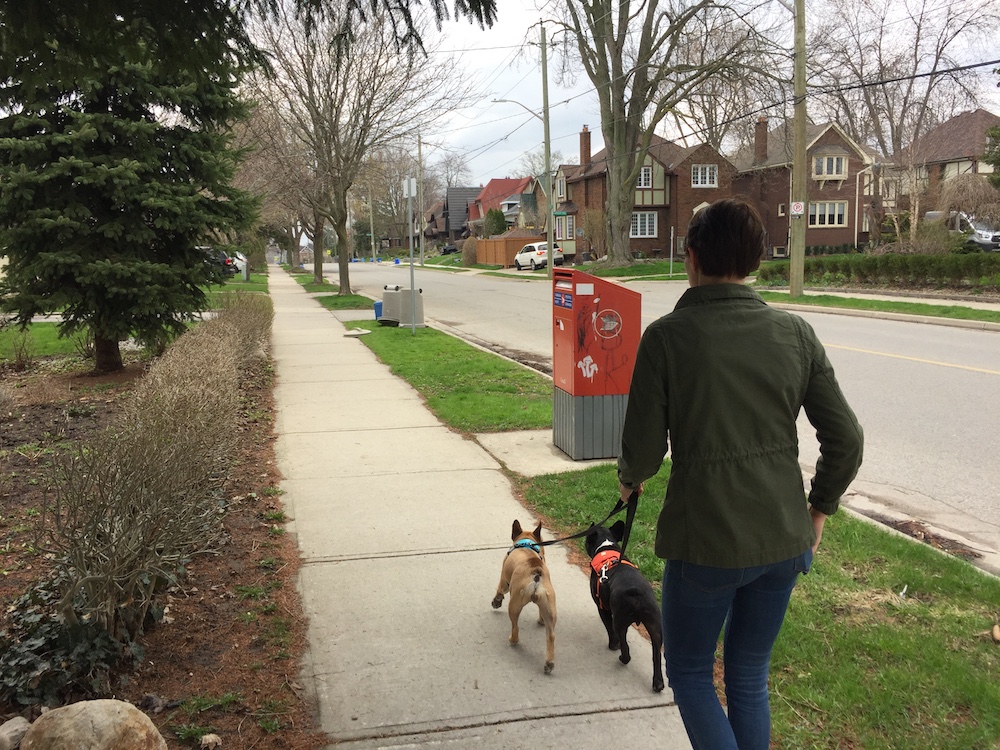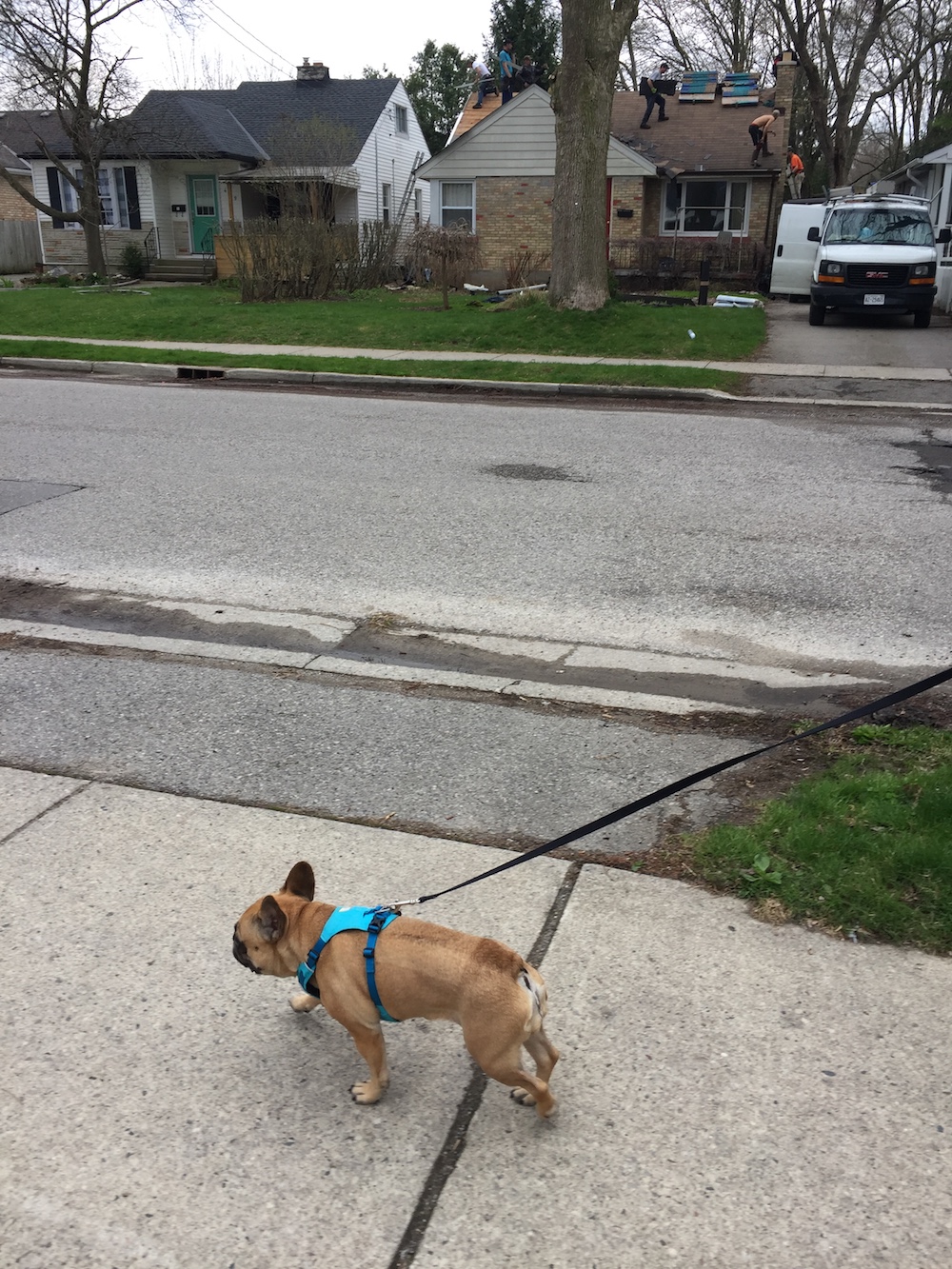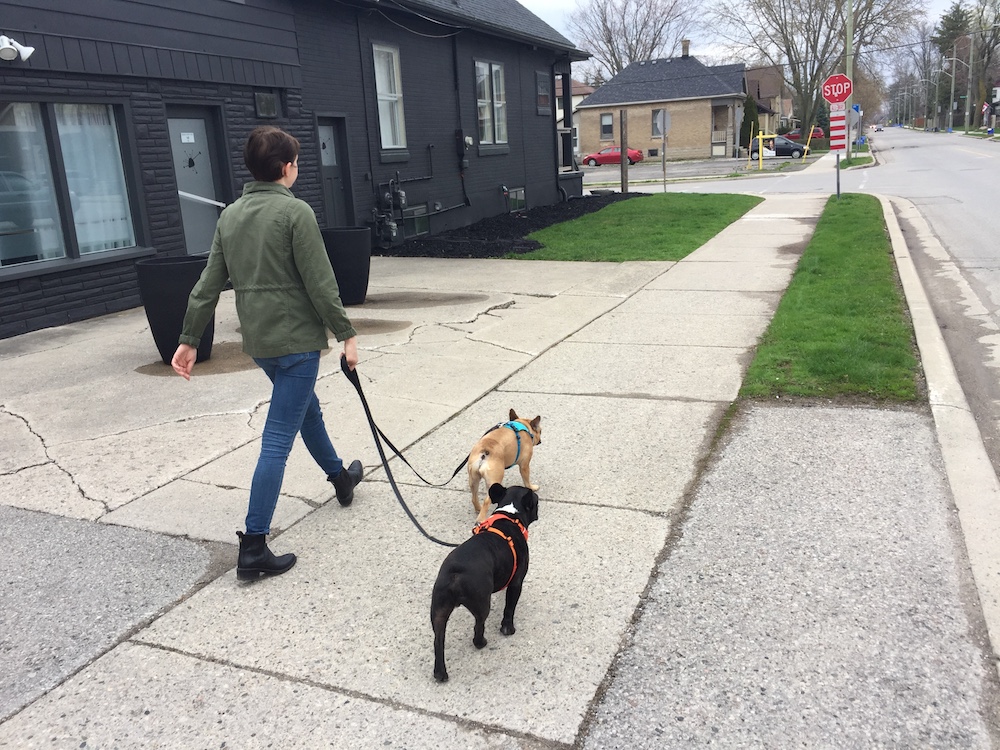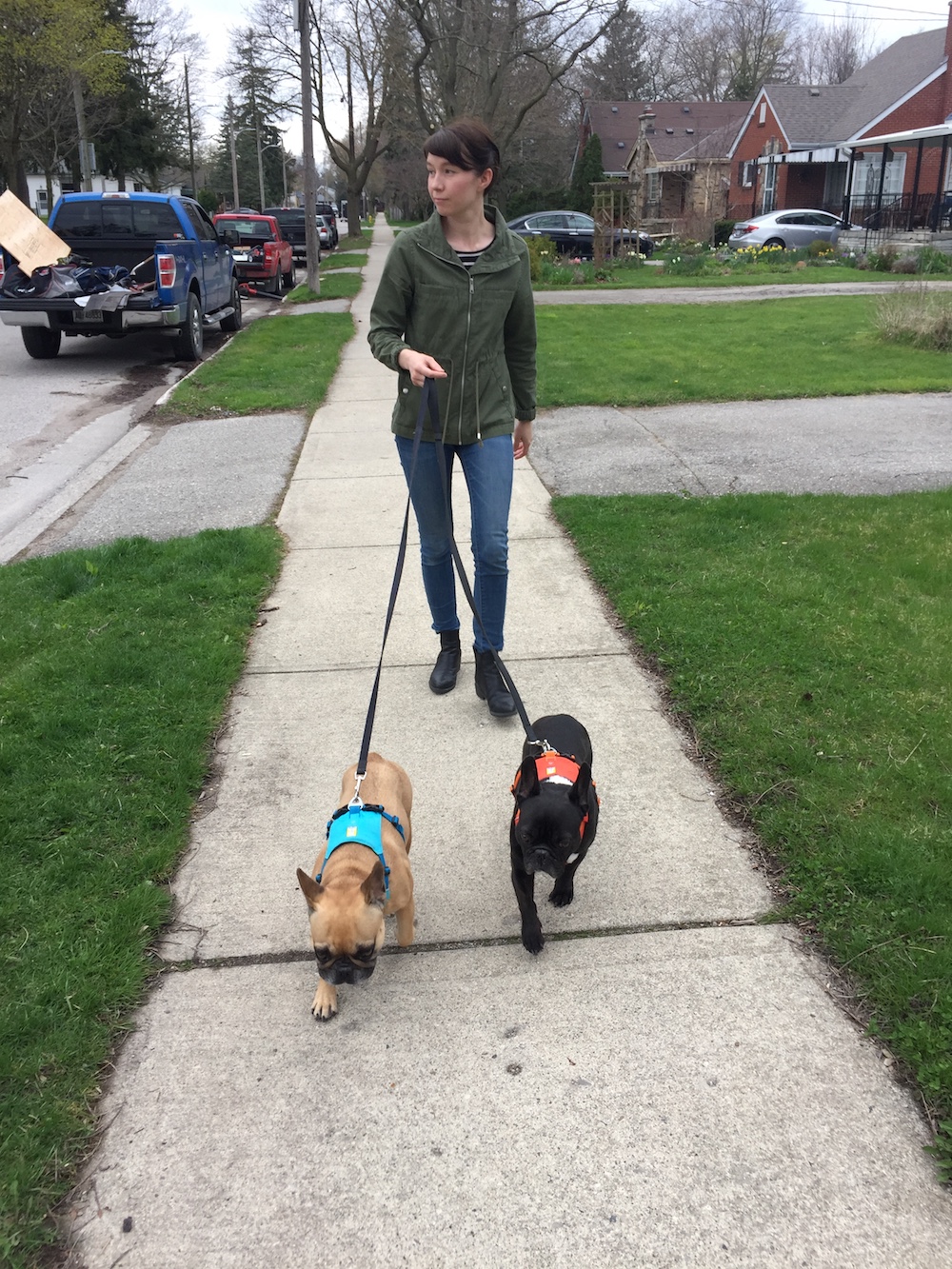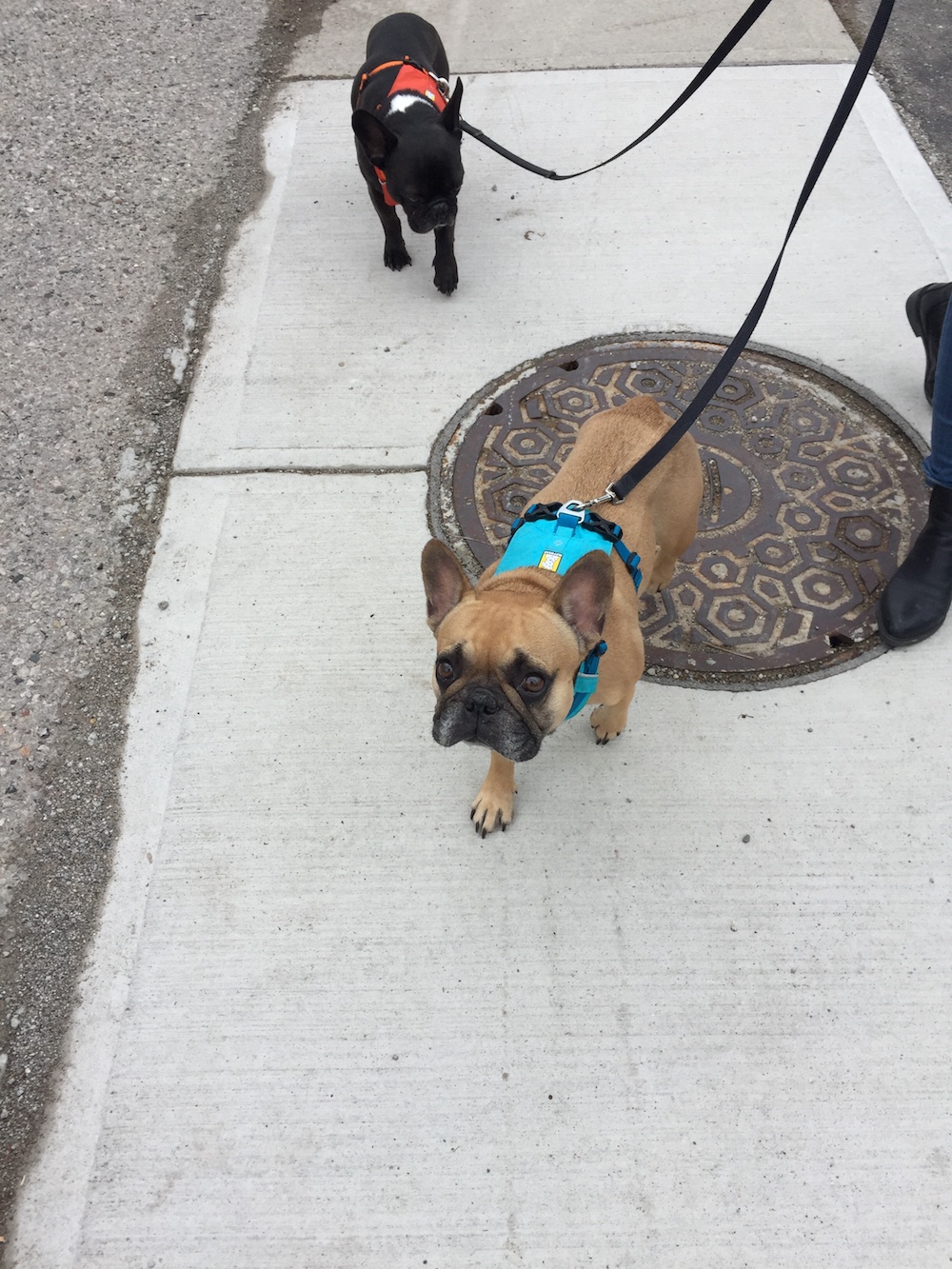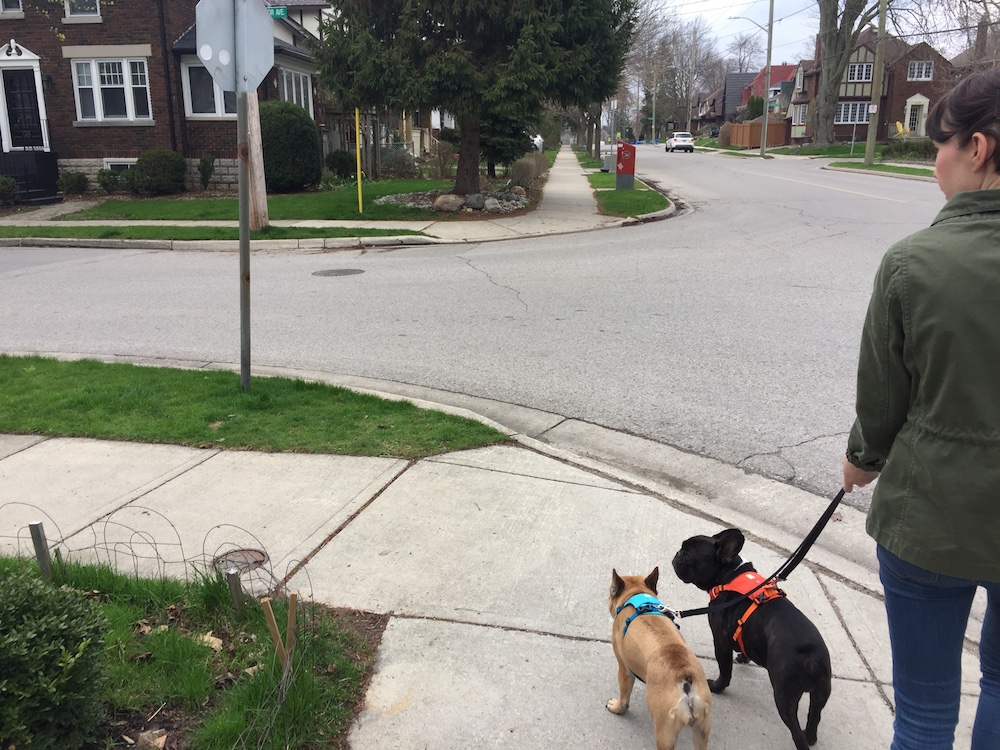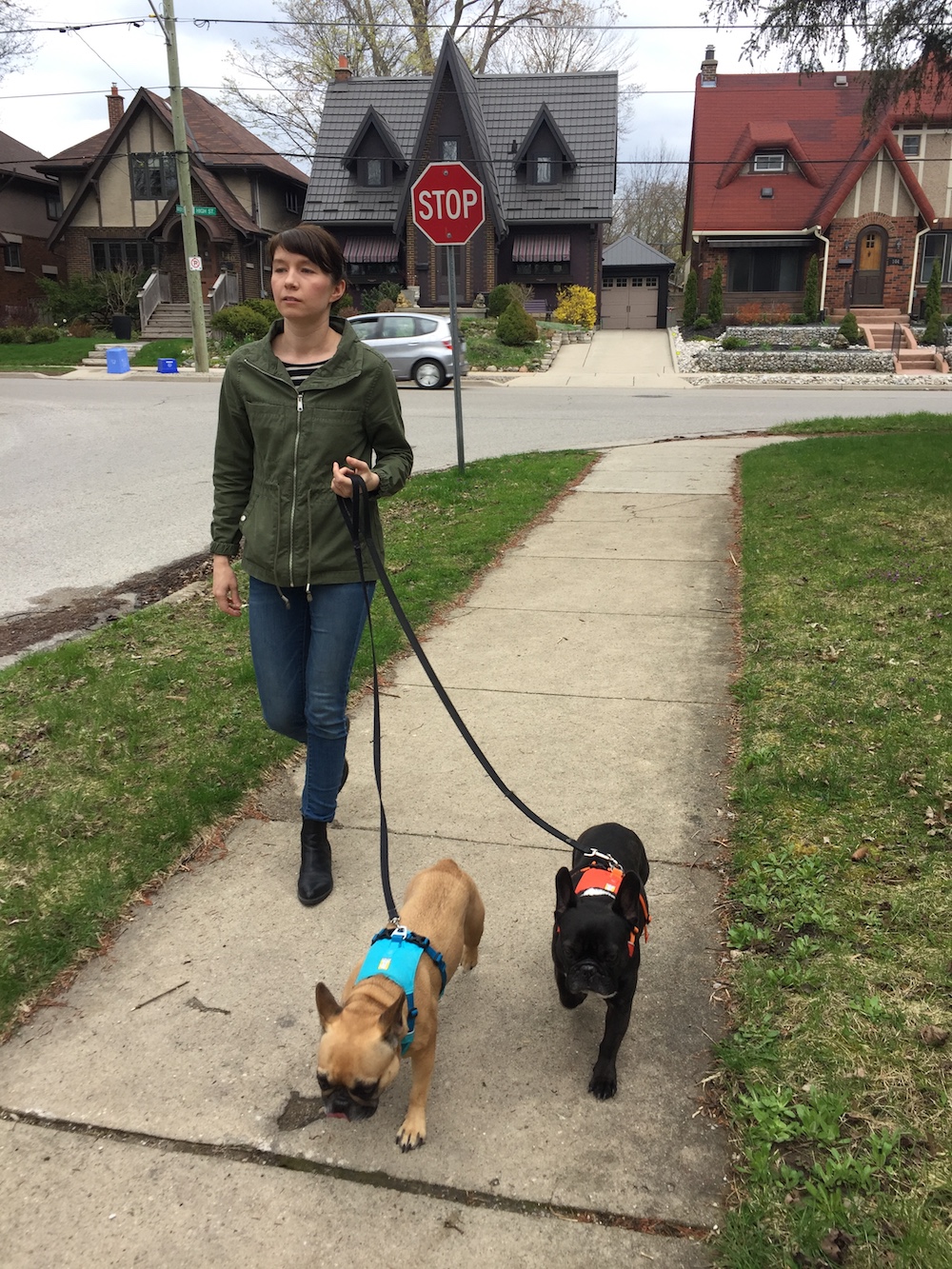 Mirabelly luvluvloves to to walkingtimes exploradventures allover our neighbourhood where we live, guys!!
'Specially if she gets to GIVE THE BEANS to puppies we meet a 'long the way!! HA HA!!
NEXTEST … we put up a whole buncha …
DECORATIONAL ORNABITS!!!! …………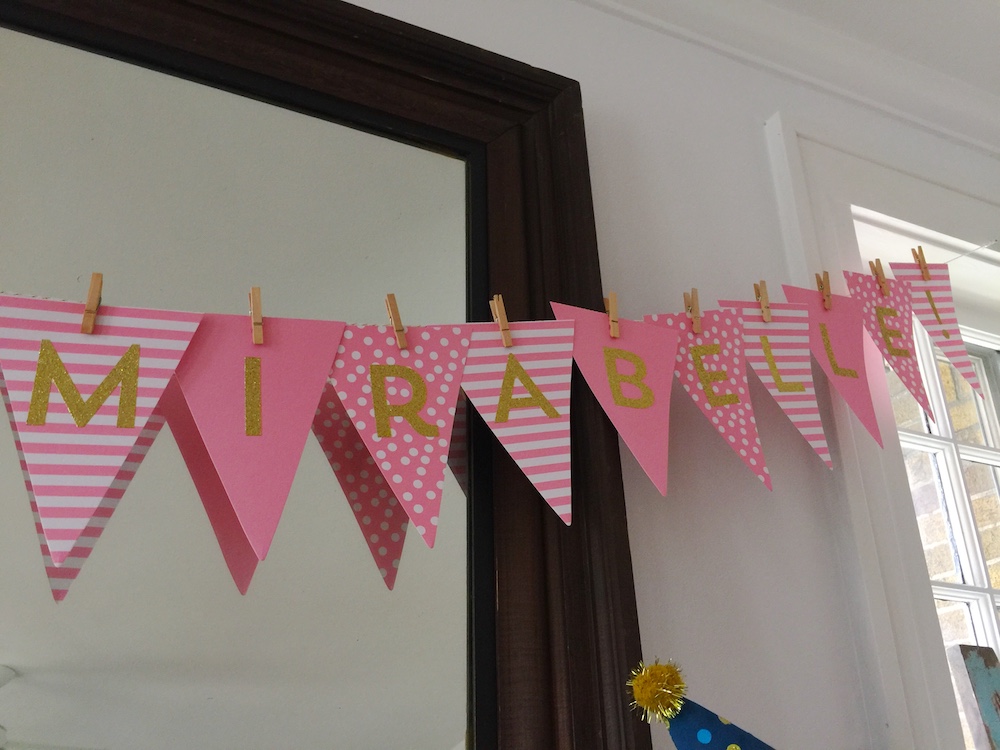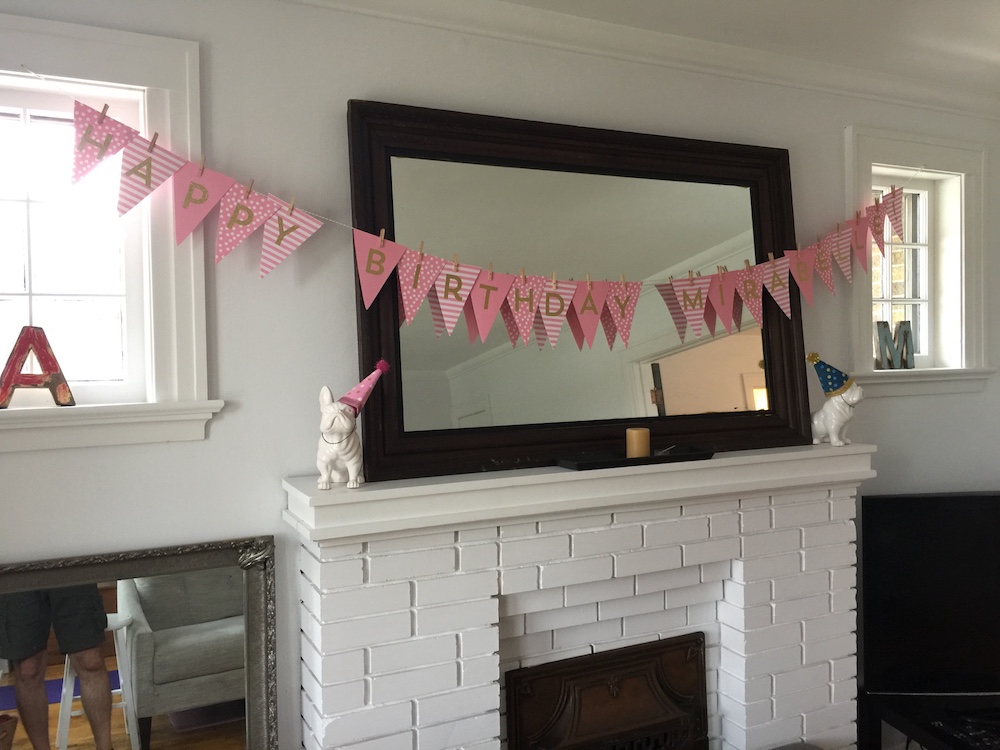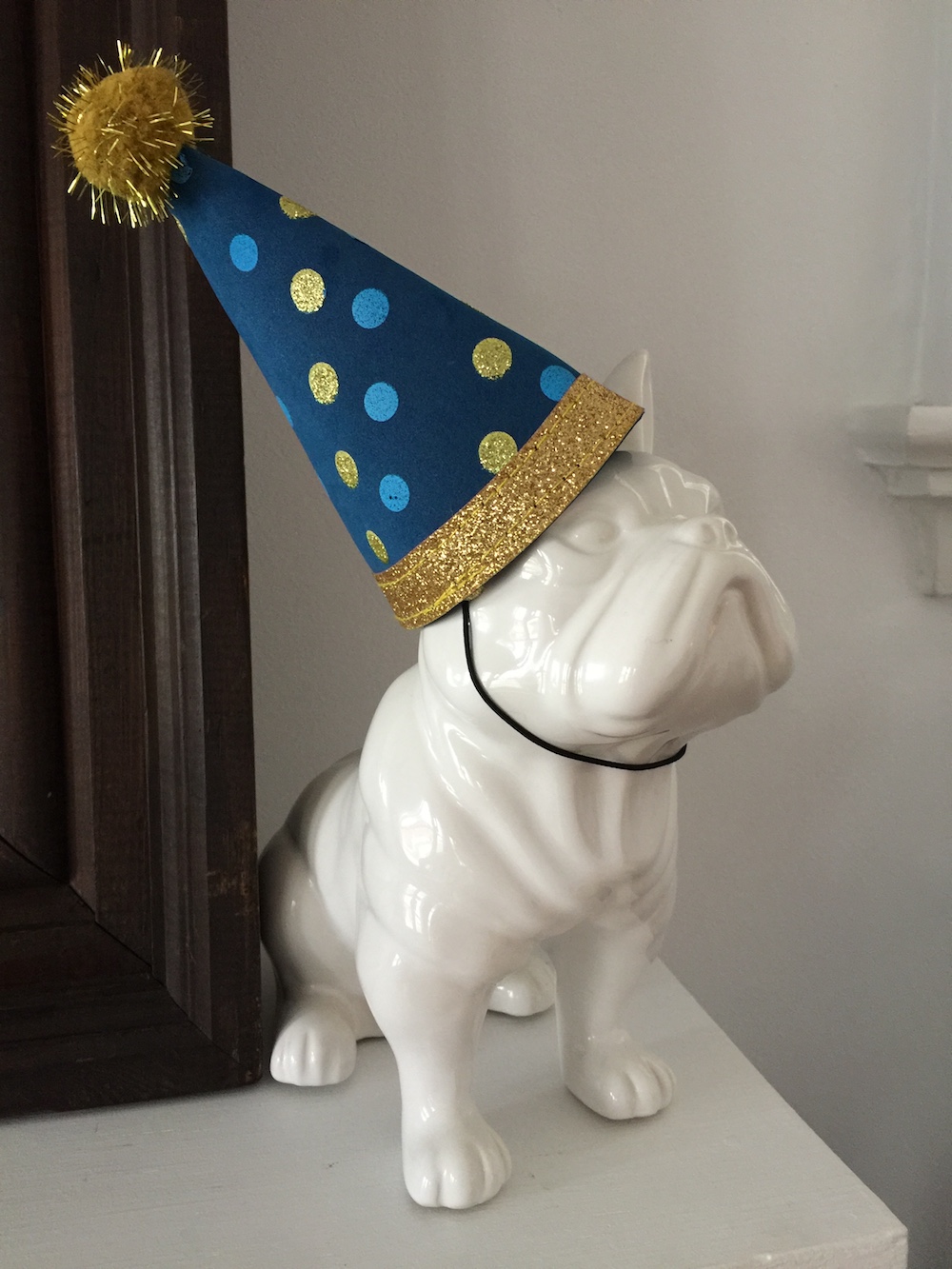 Yup!! Plus we got out Mirabelly's Birthdaytimes partyhats too!! I get a PIRATE RED ONE, plus Mirabelly gets the pointy one for BIRTHDAYTIMES QUEENS!! Pretty cool, amirite!!?? Pretty much!!
Then we all skootched together for seeing what was in a crinkly …
GIFTYBAG FOR MIRABELLY!! …….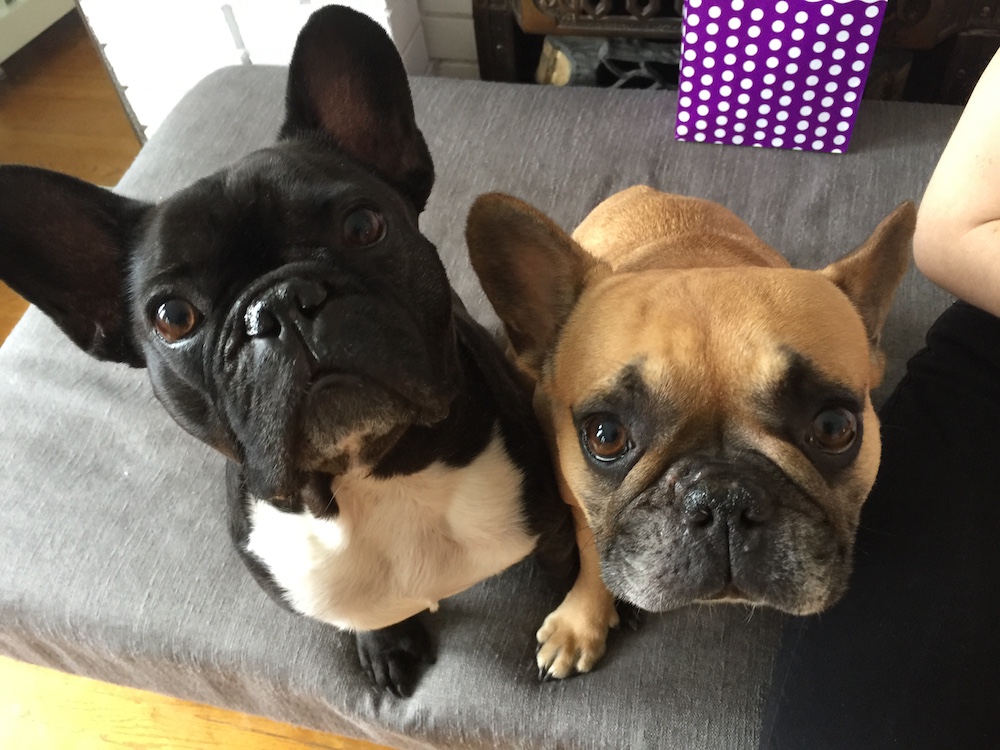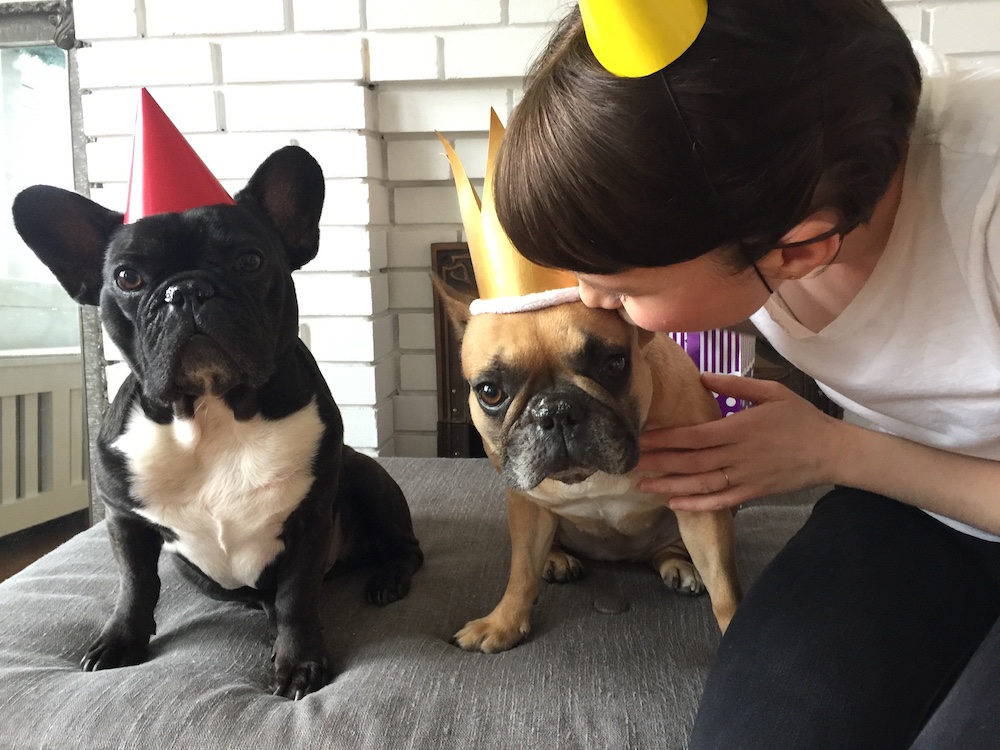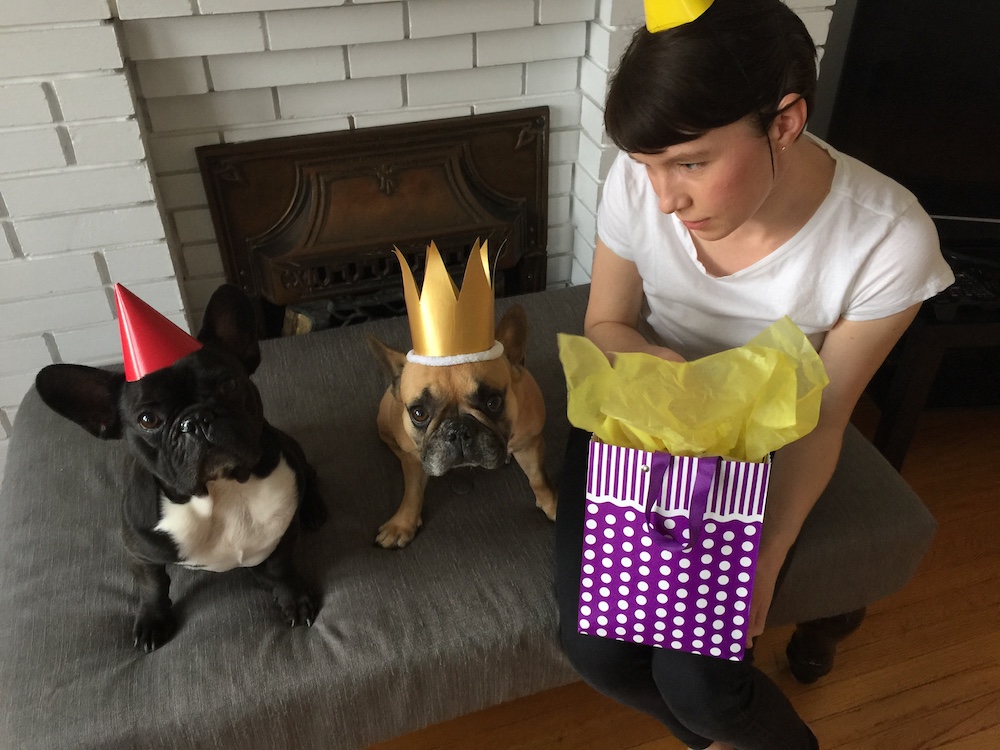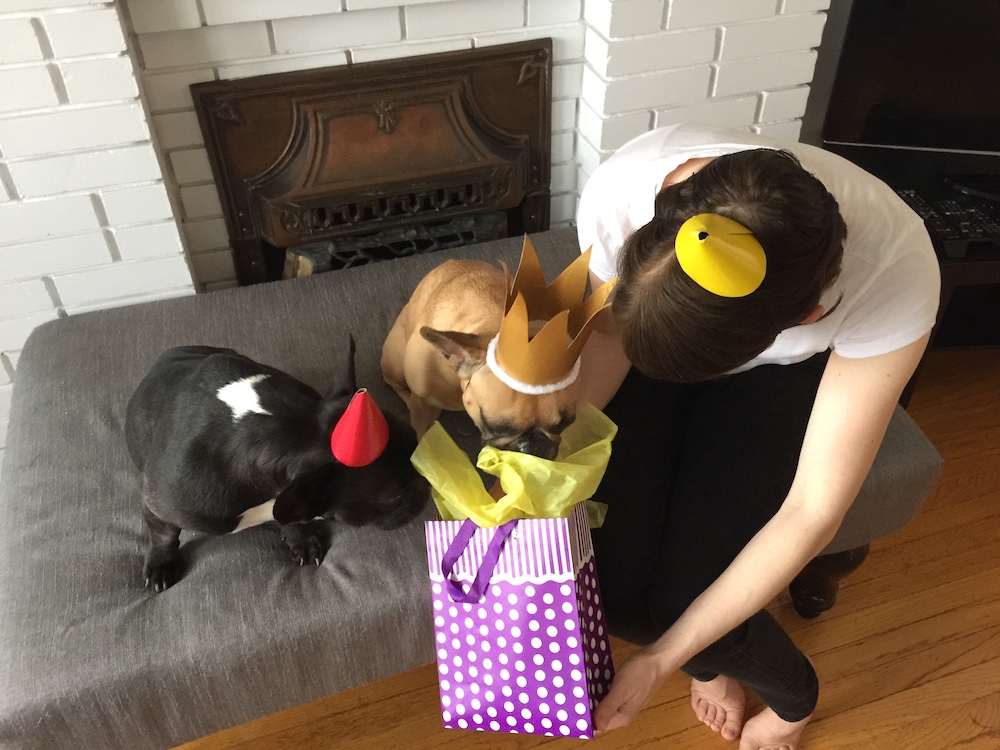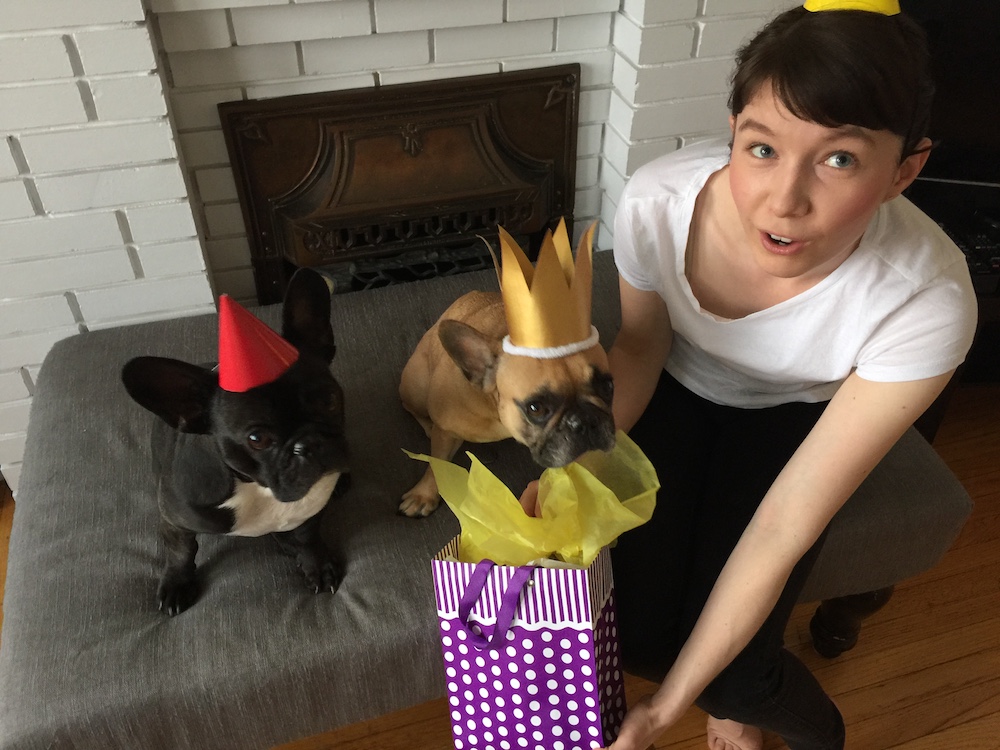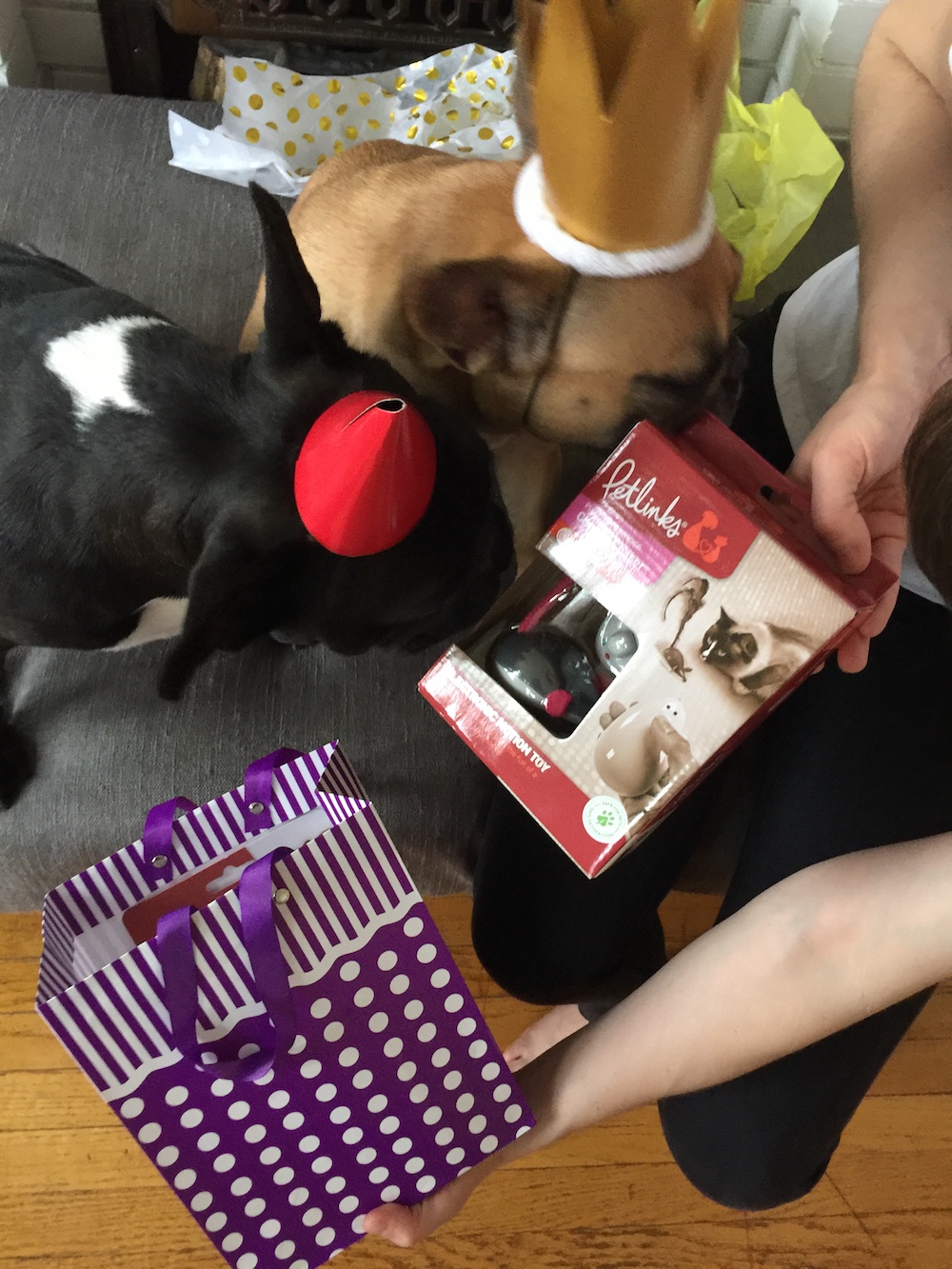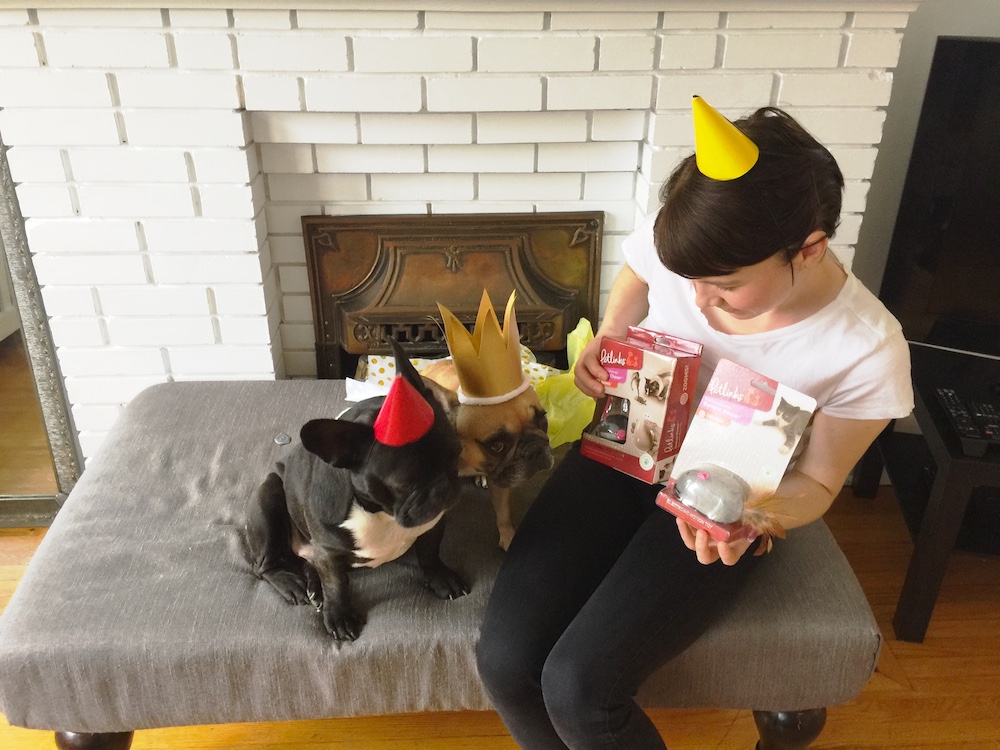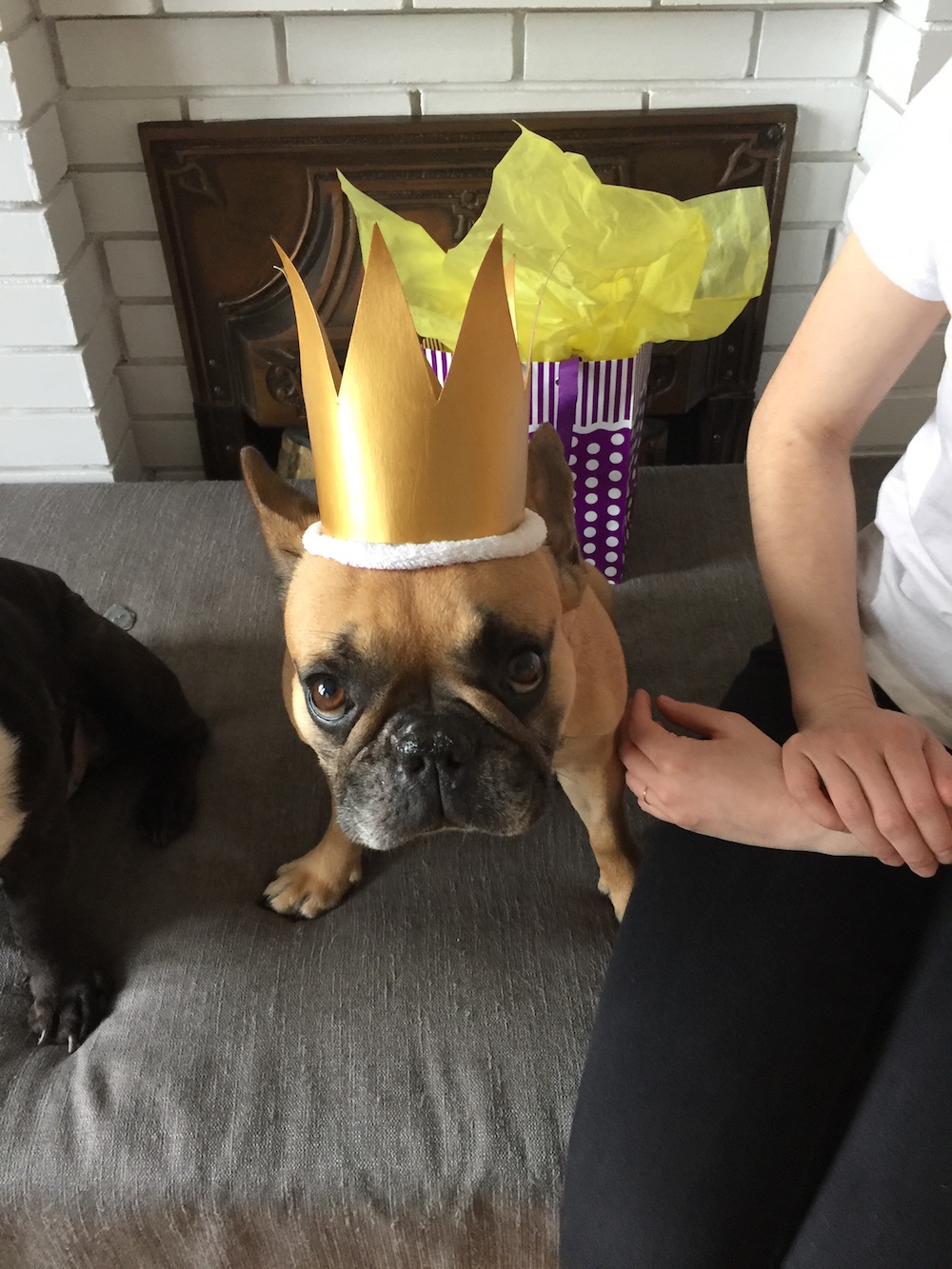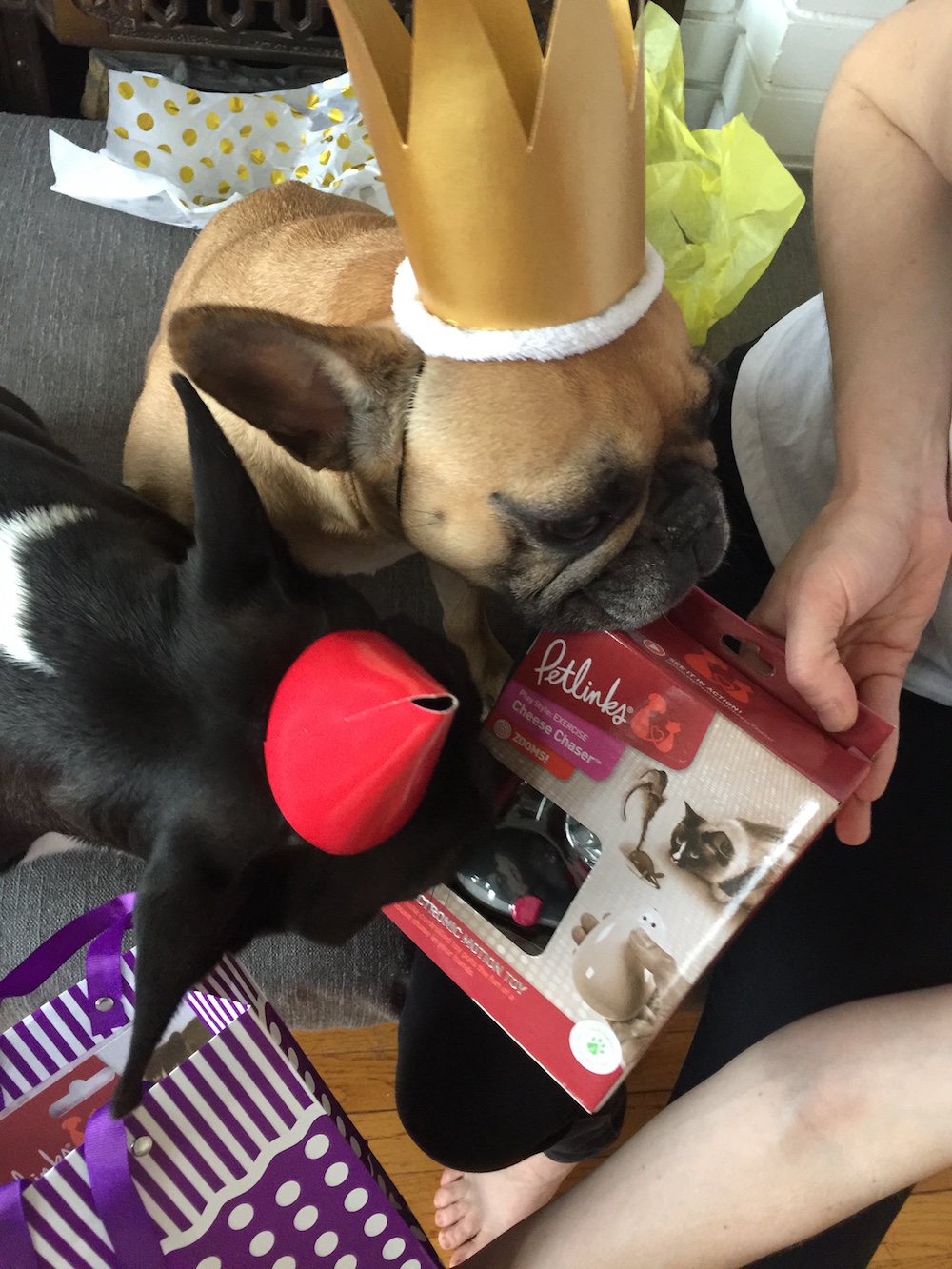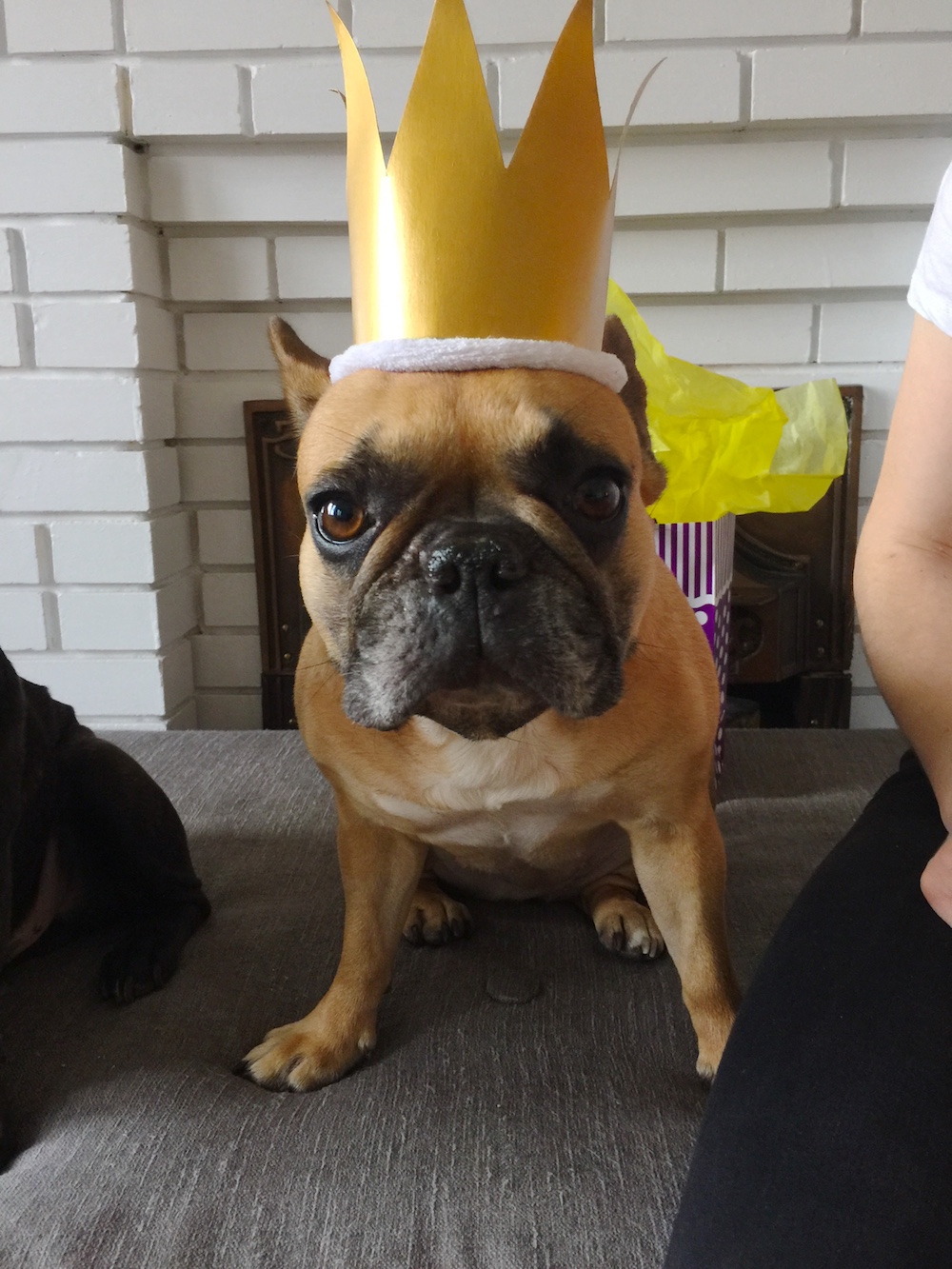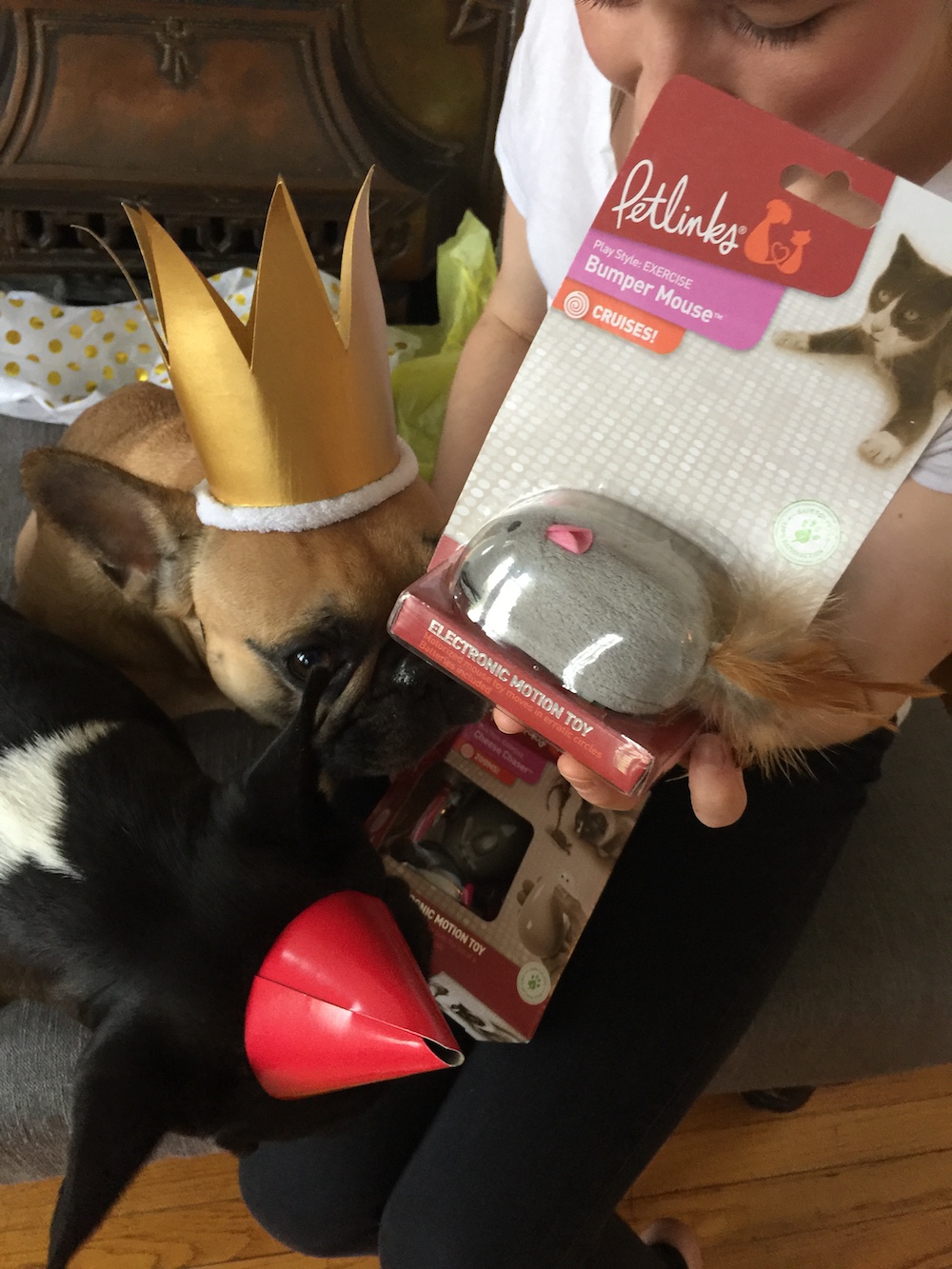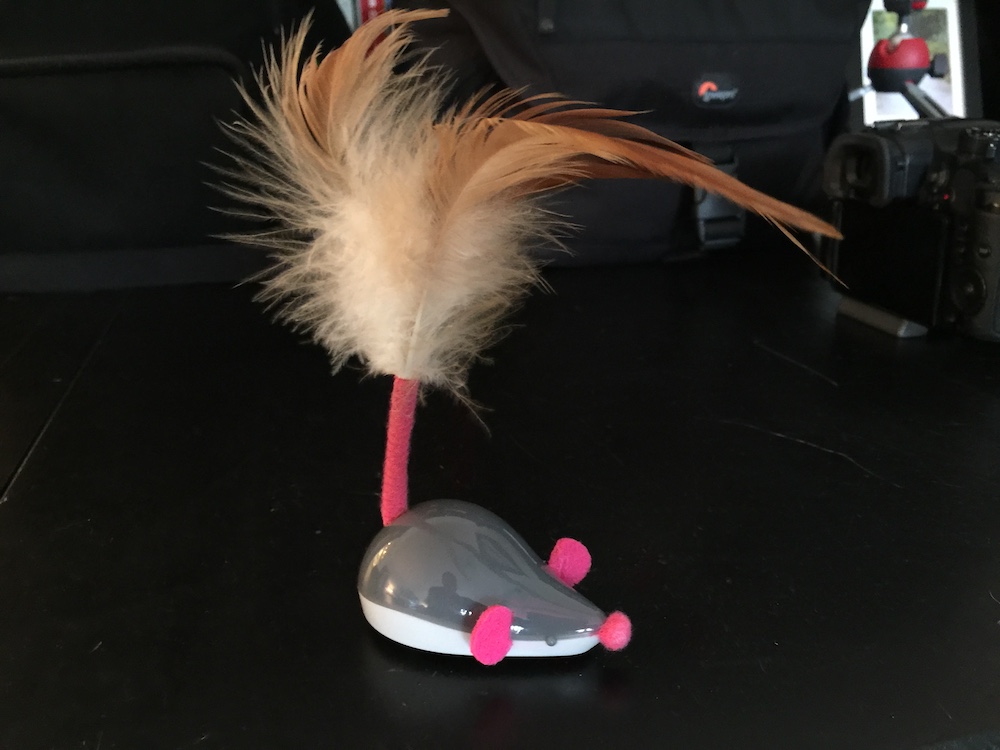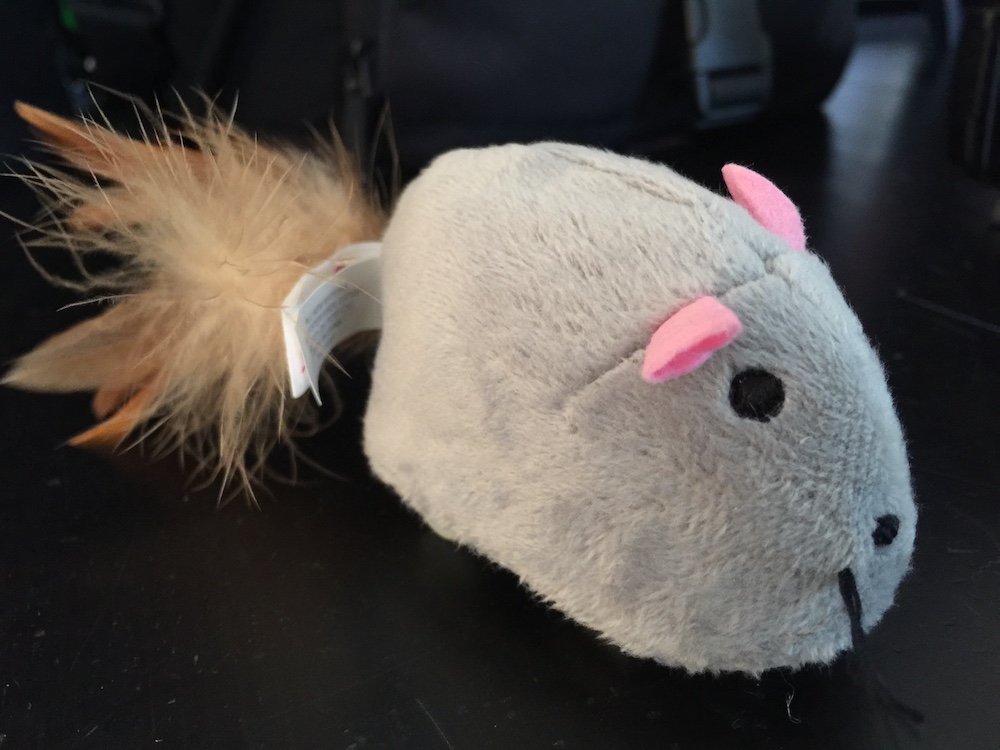 Did you see the part when Mum gave Mirabelly a SMOOTCH, guys!!?? Did you!!?? That is my most favouritist part 'cuz … well, 'cuz I luvluvlove our Mirabelly!!
Plus, inside the CRINKLEBAG was TOO WHOLE GIFTYPRESENTS just for Mirabelle!! YES!! Guys …. it was differenter kinds of ROBOT MOUSES for her to chase a 'round plus bop on the brainmelon!!
CHECK IT OUT!! ……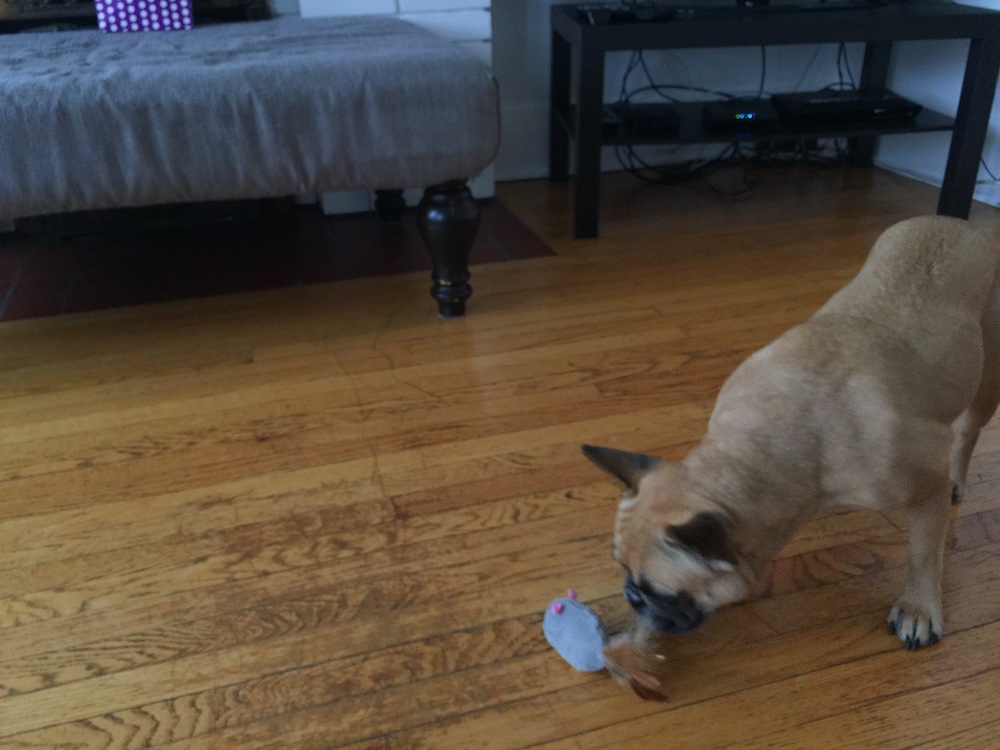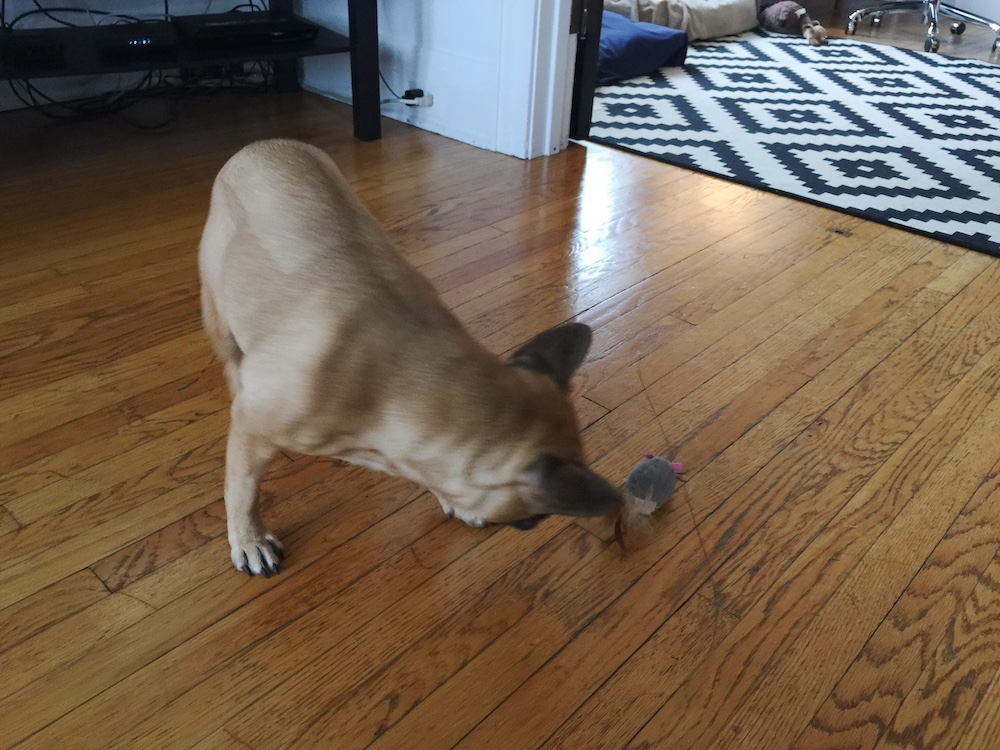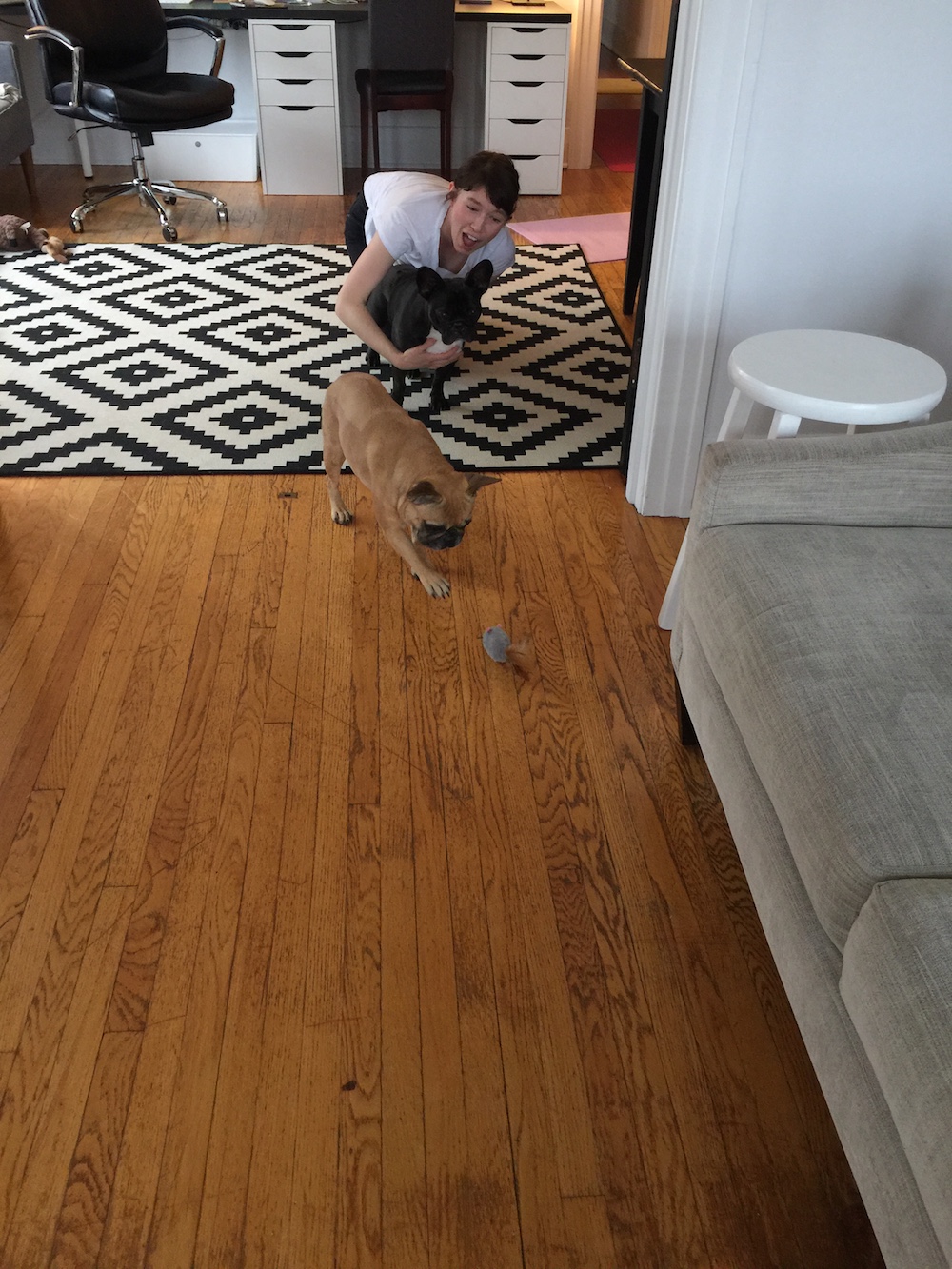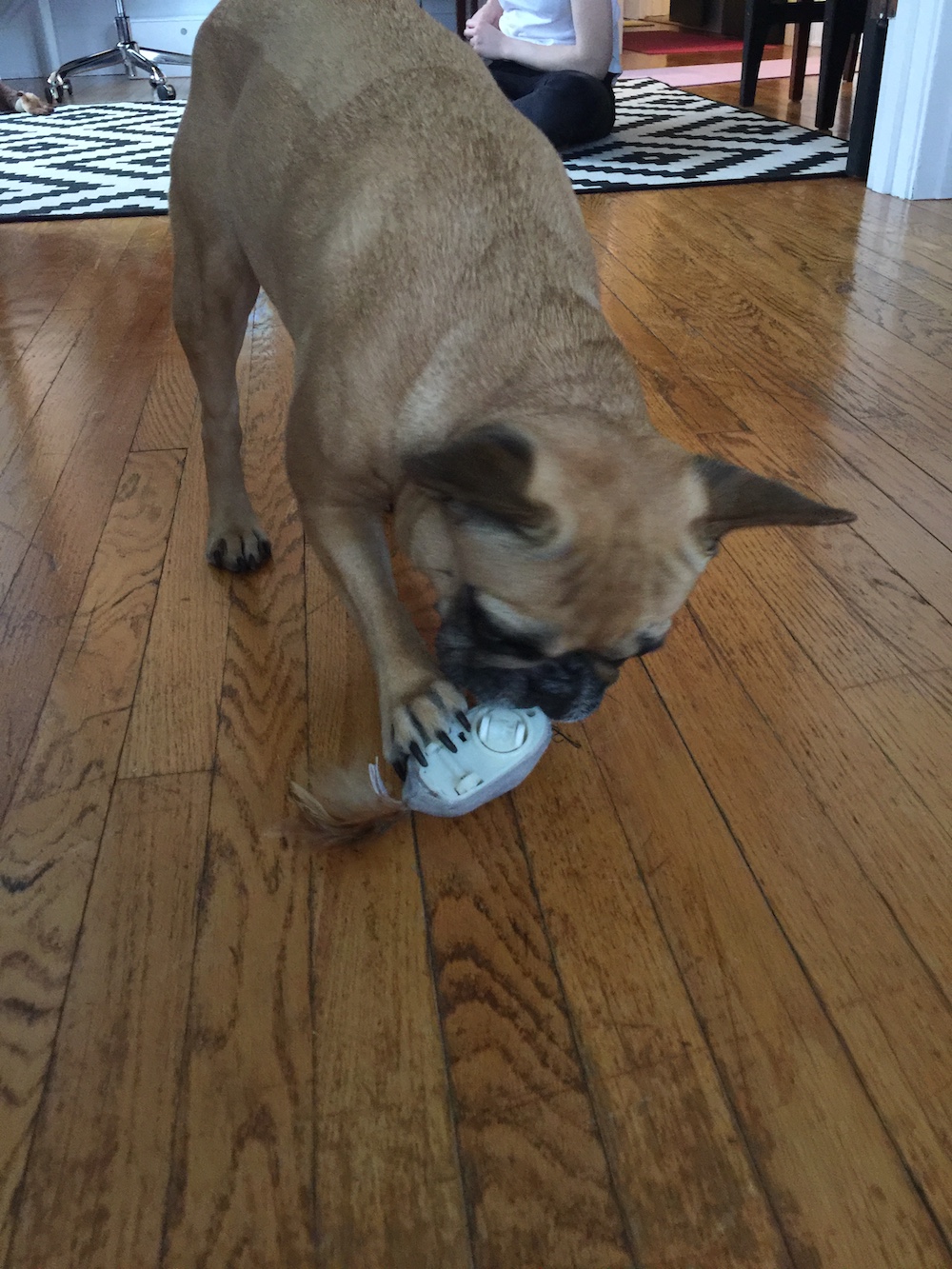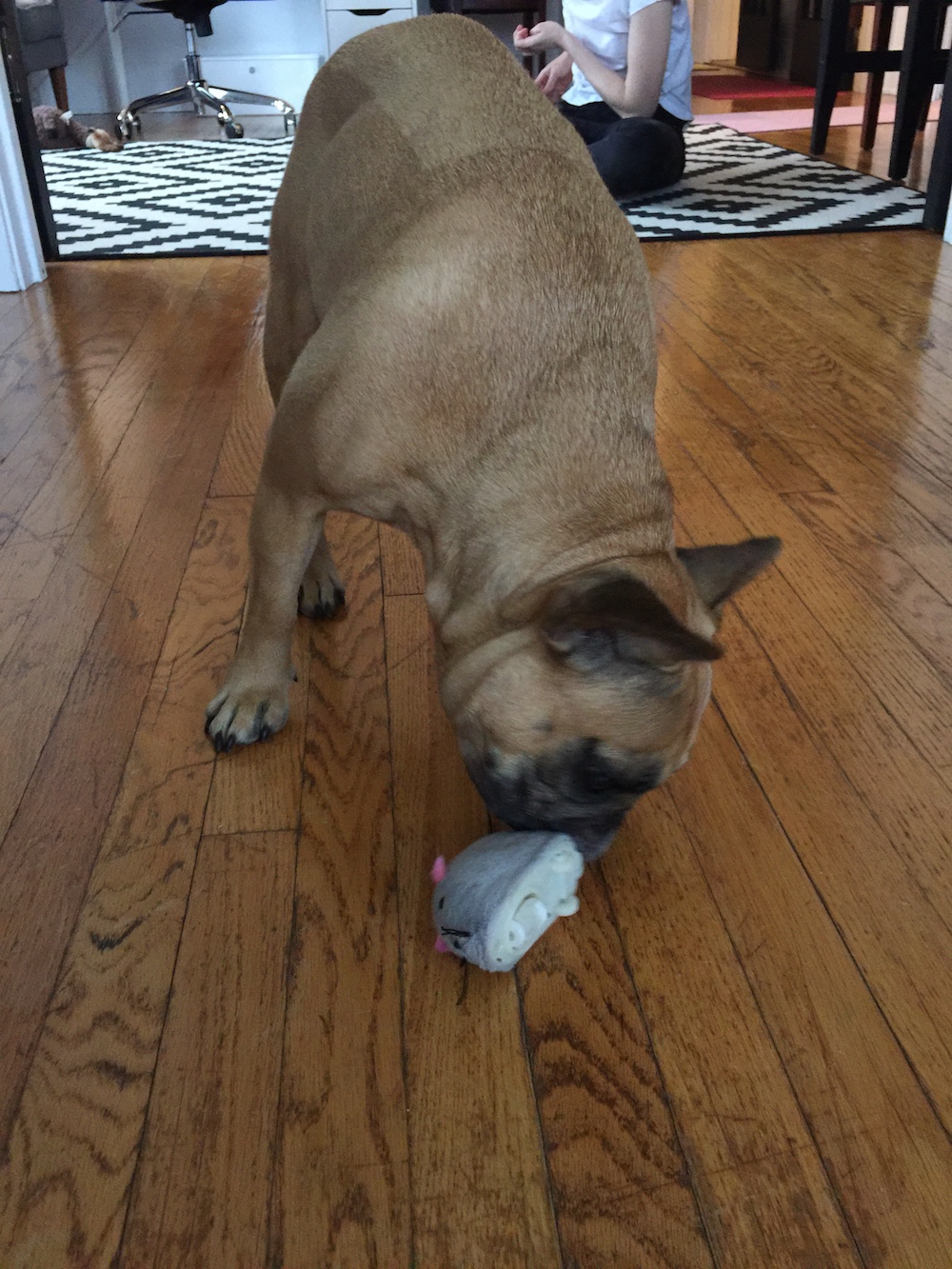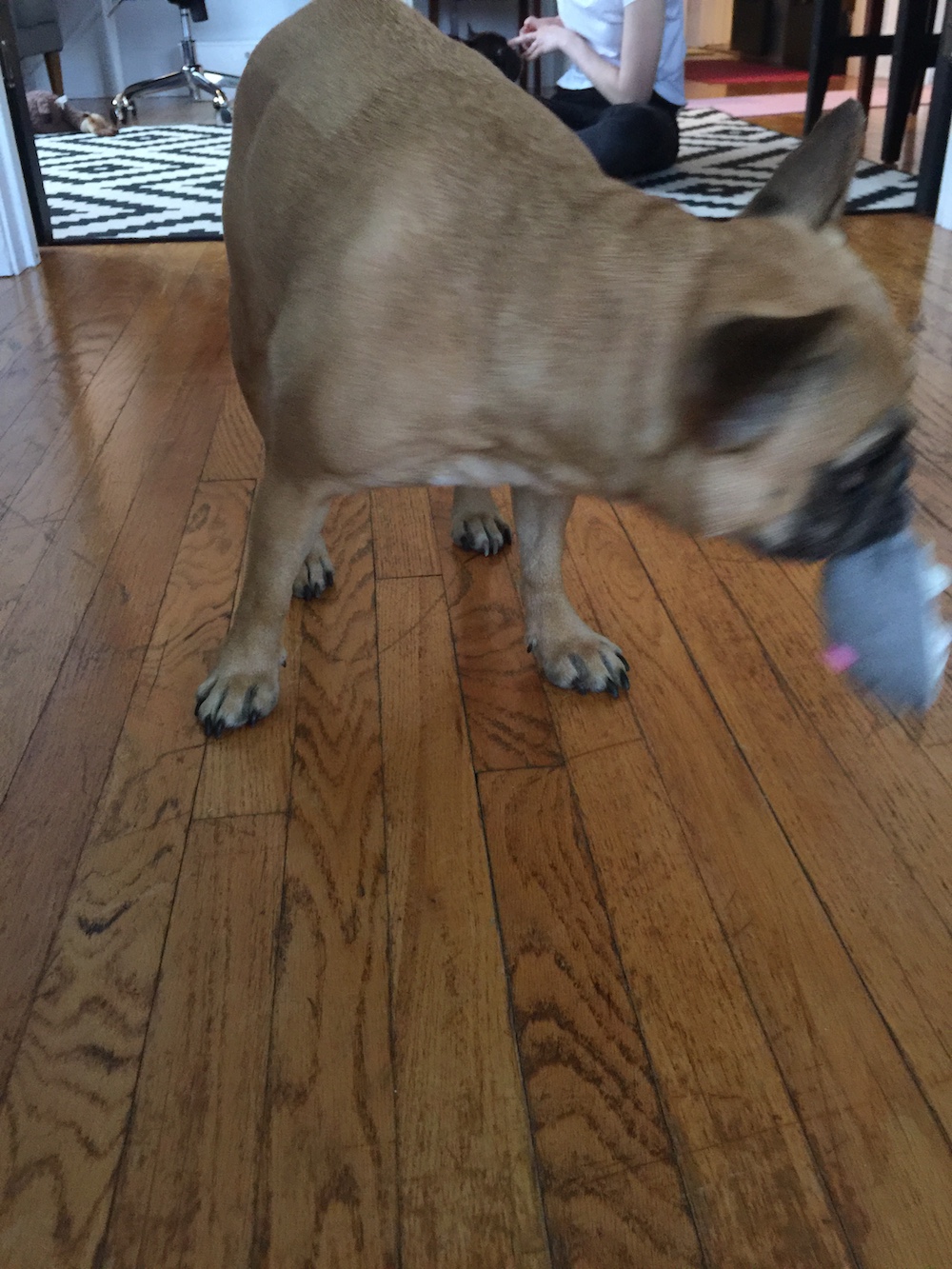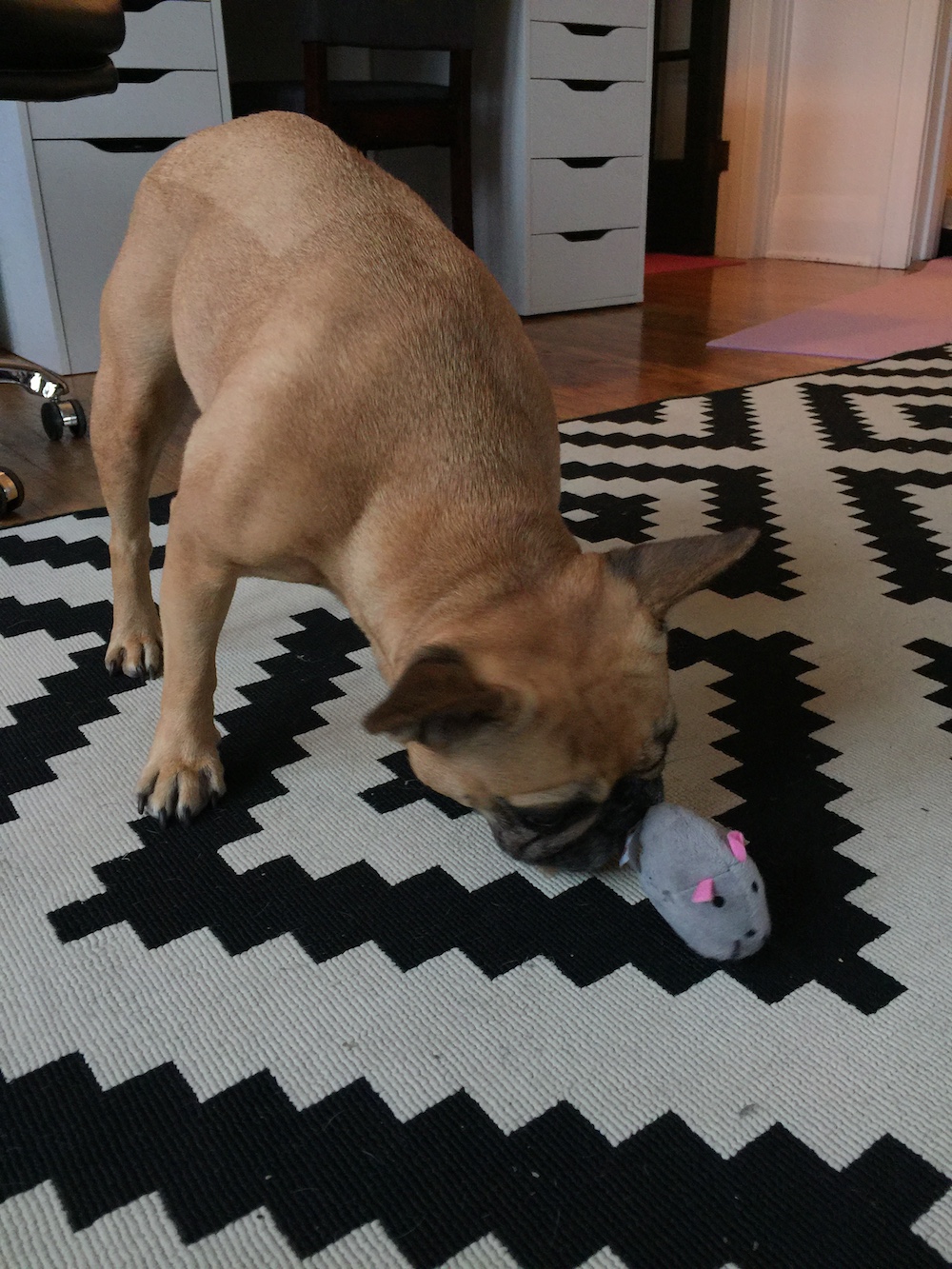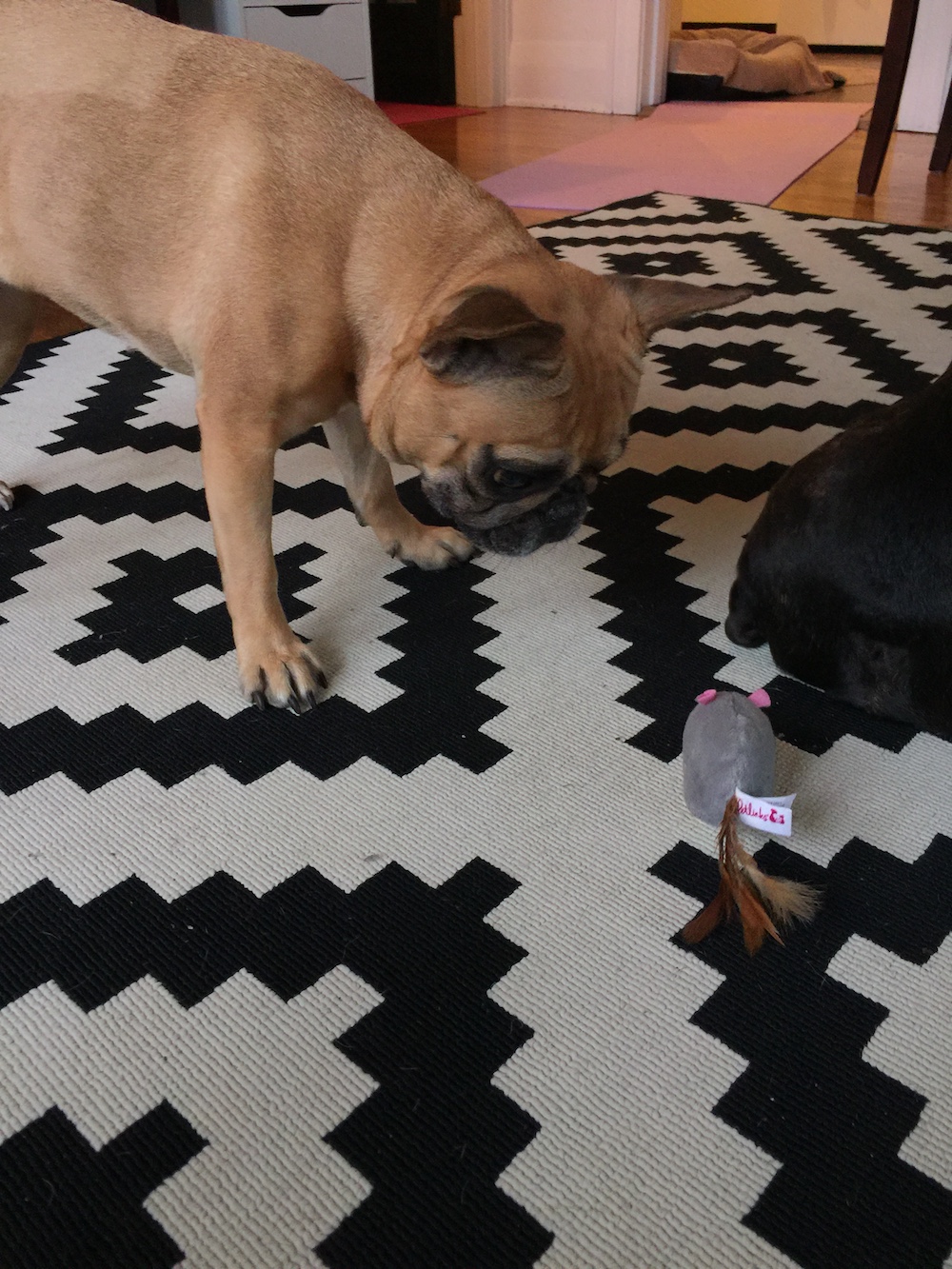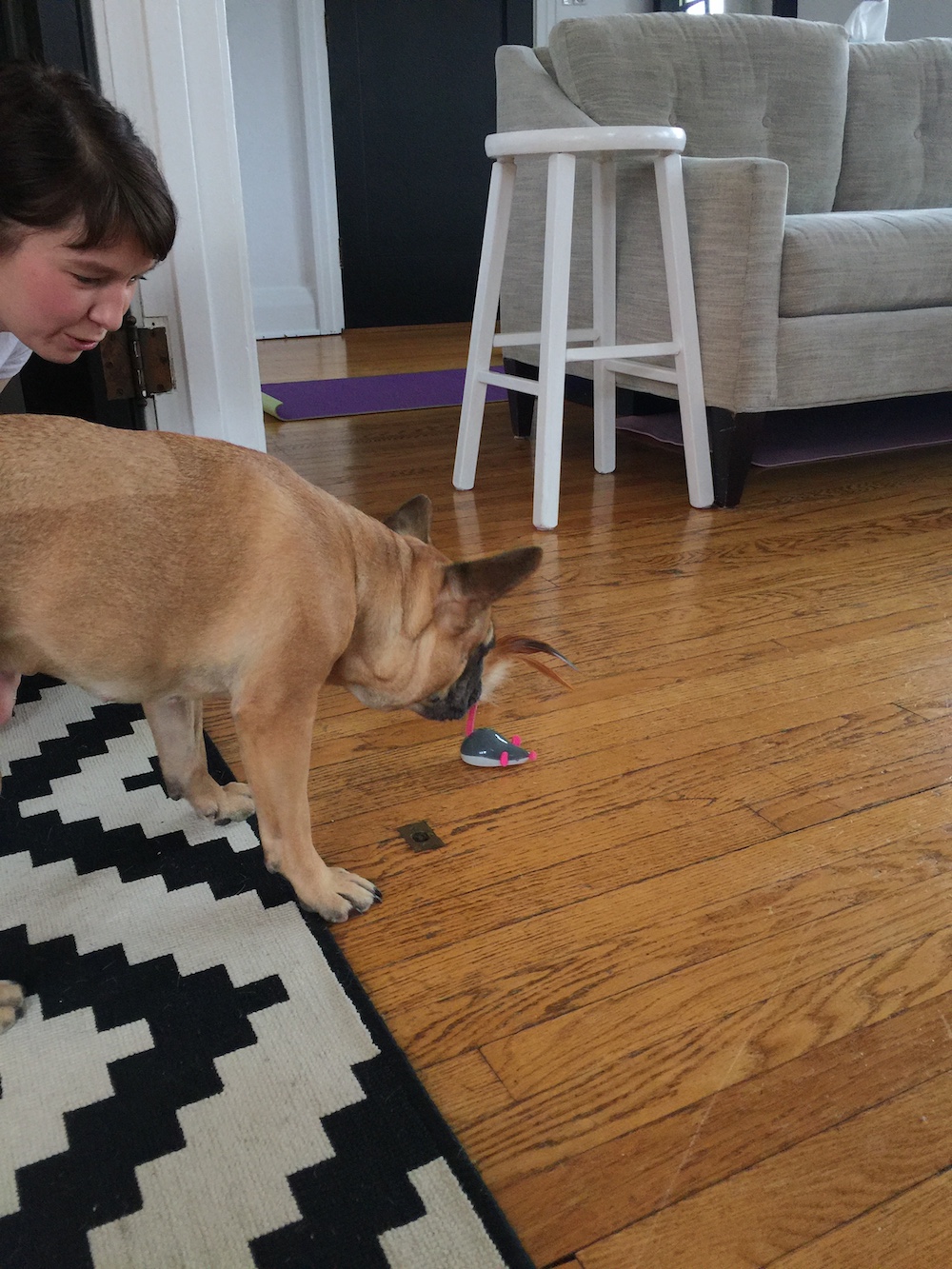 Hee hee!! MIrabelly was not so sure 'bout those ROBOT MOUSES, at firstest, guys!! Butt bleeve you me… after littlebits of watcherating them zoomer a 'round, Mirabelly BOPPED THEM GOOD!! Ha ha!!
I EVEN GOT TO TRY ONE OUT!! JUST LOOKIT HERE!! ………..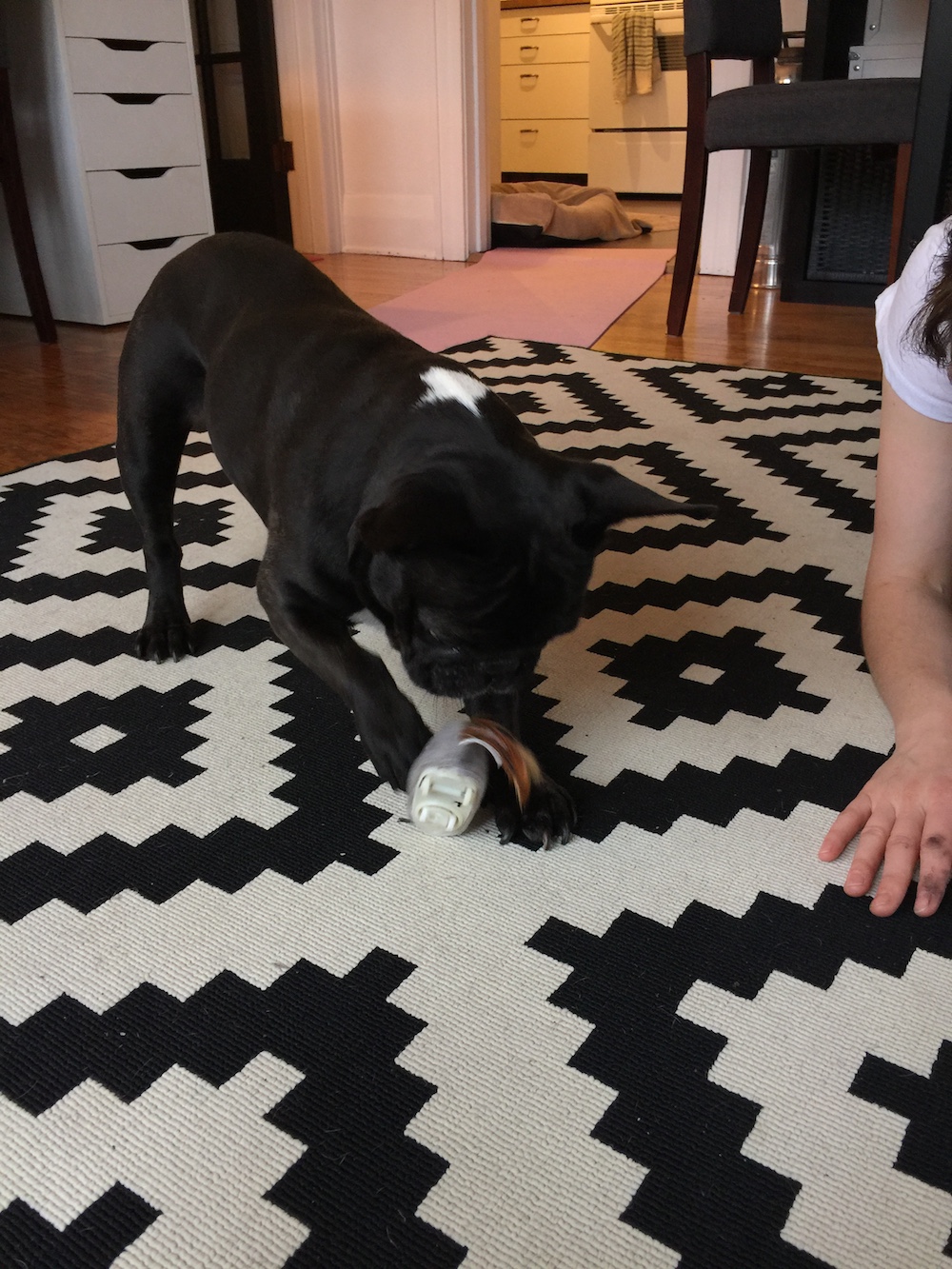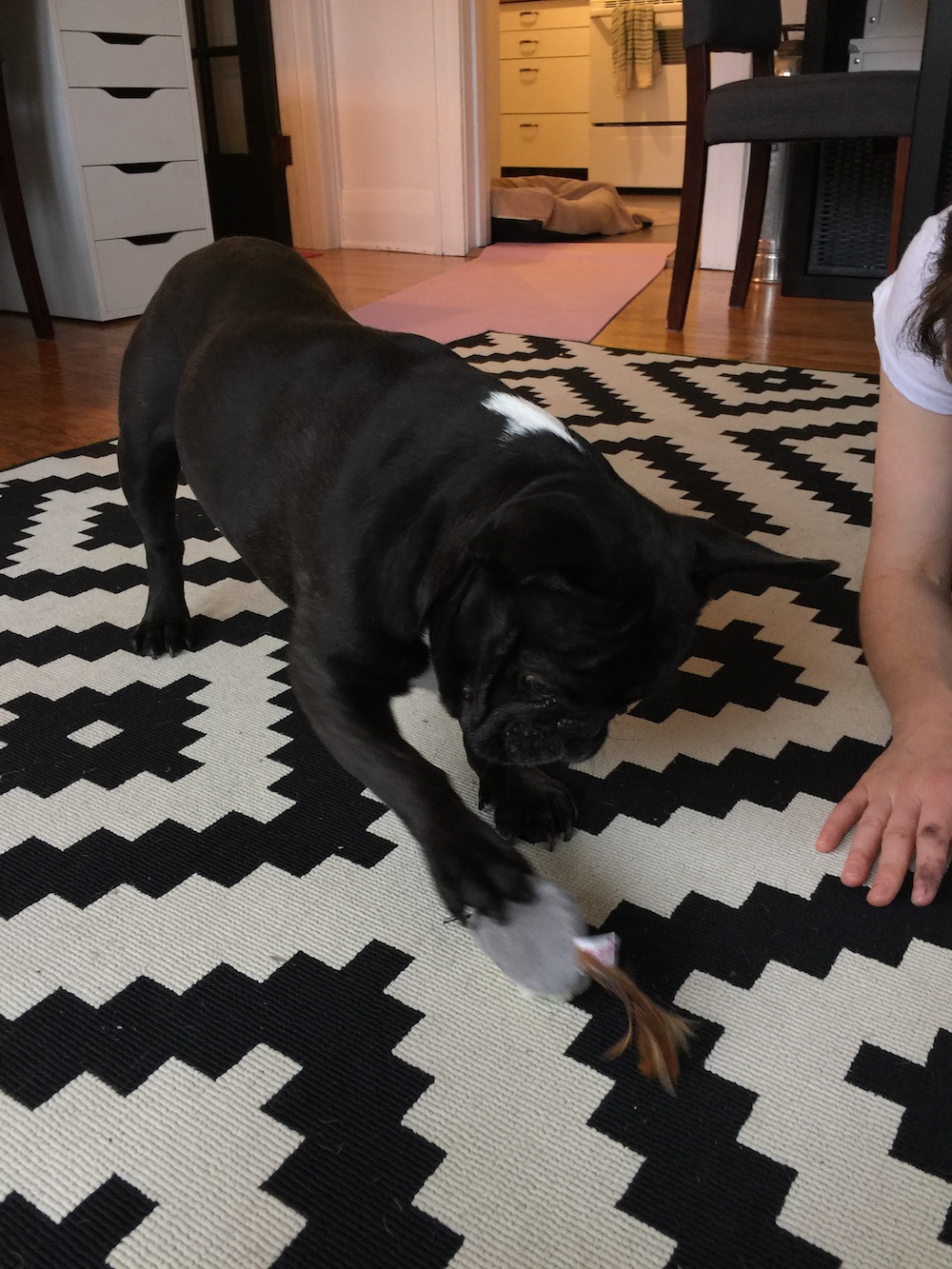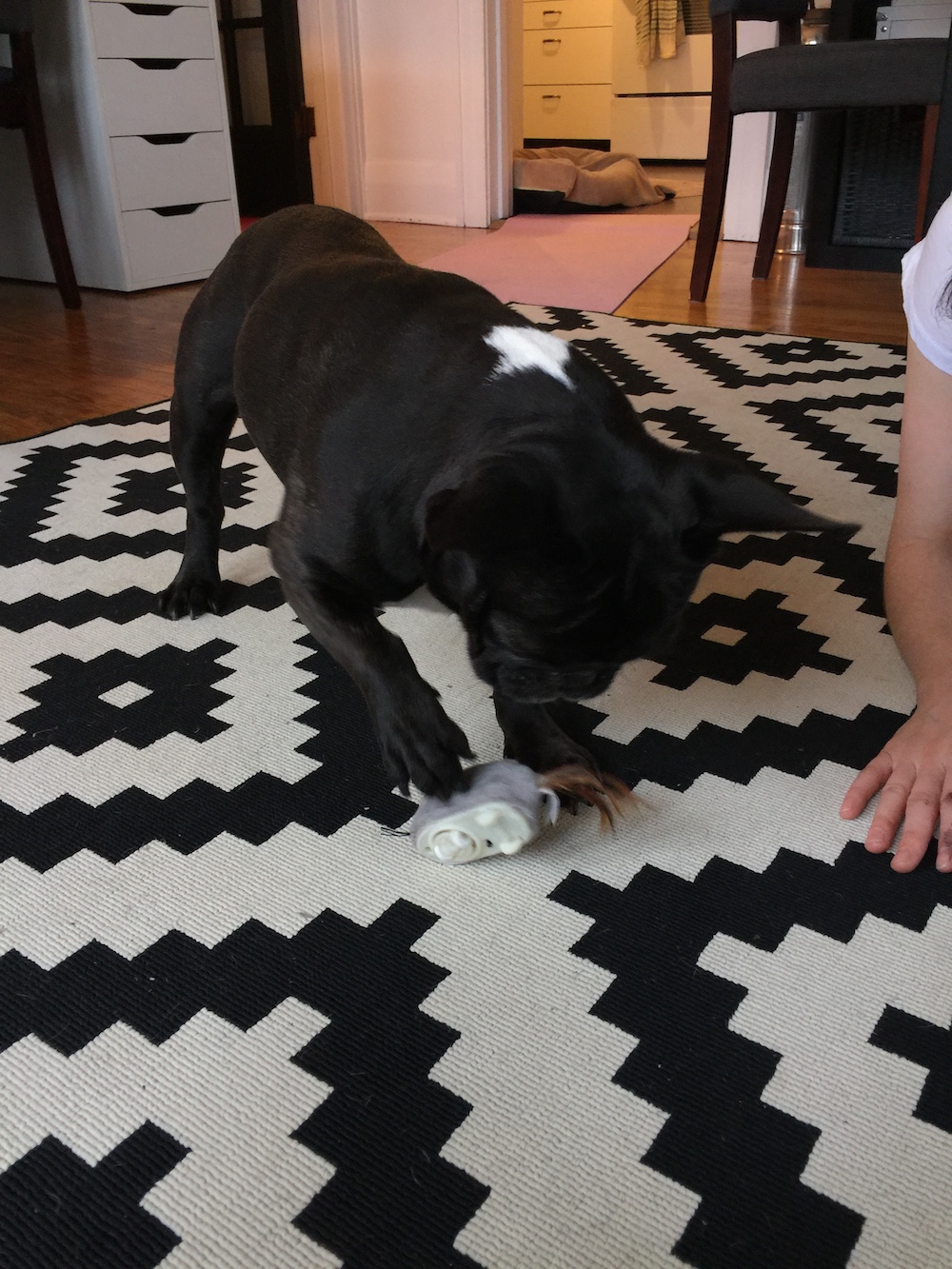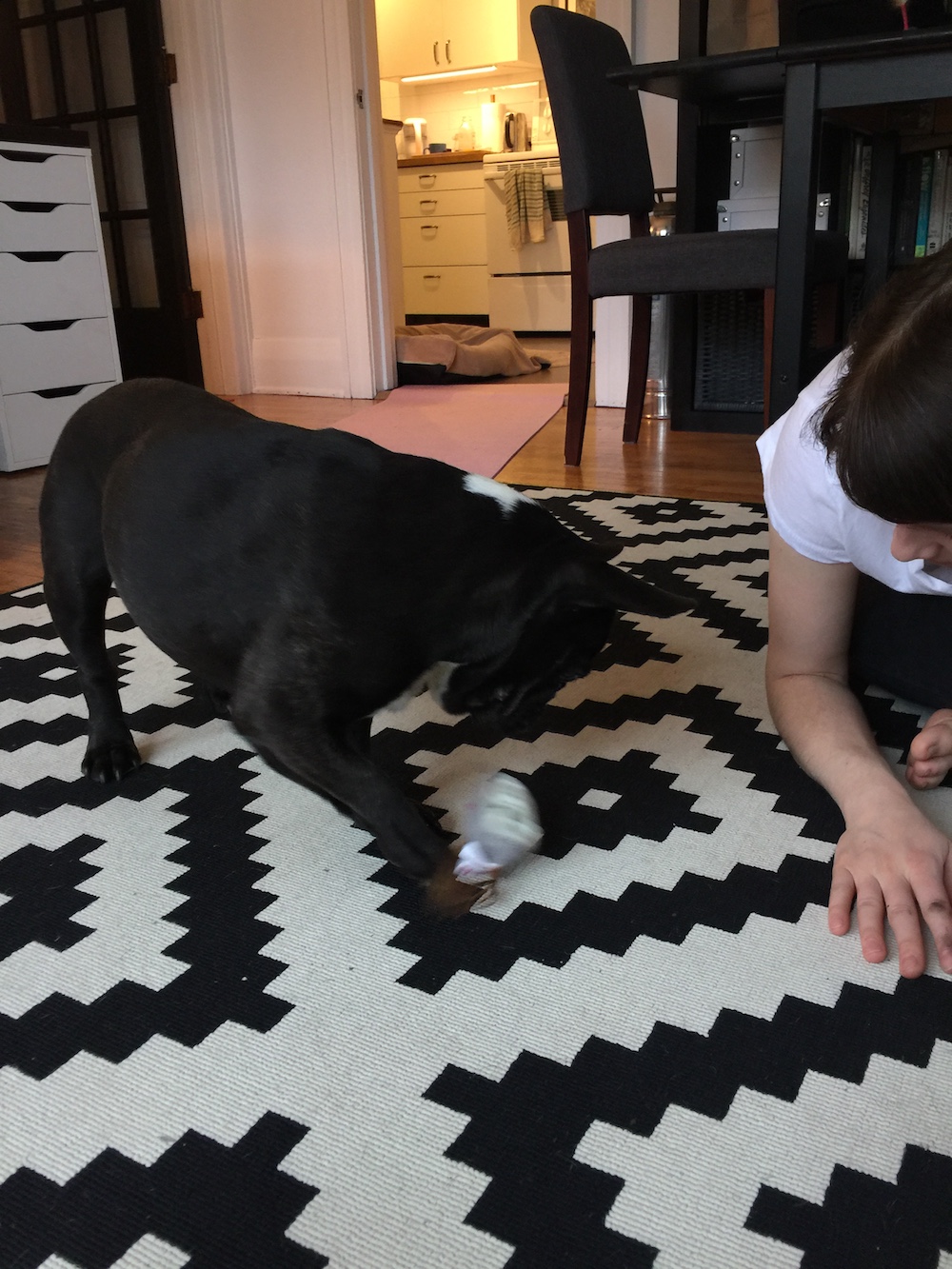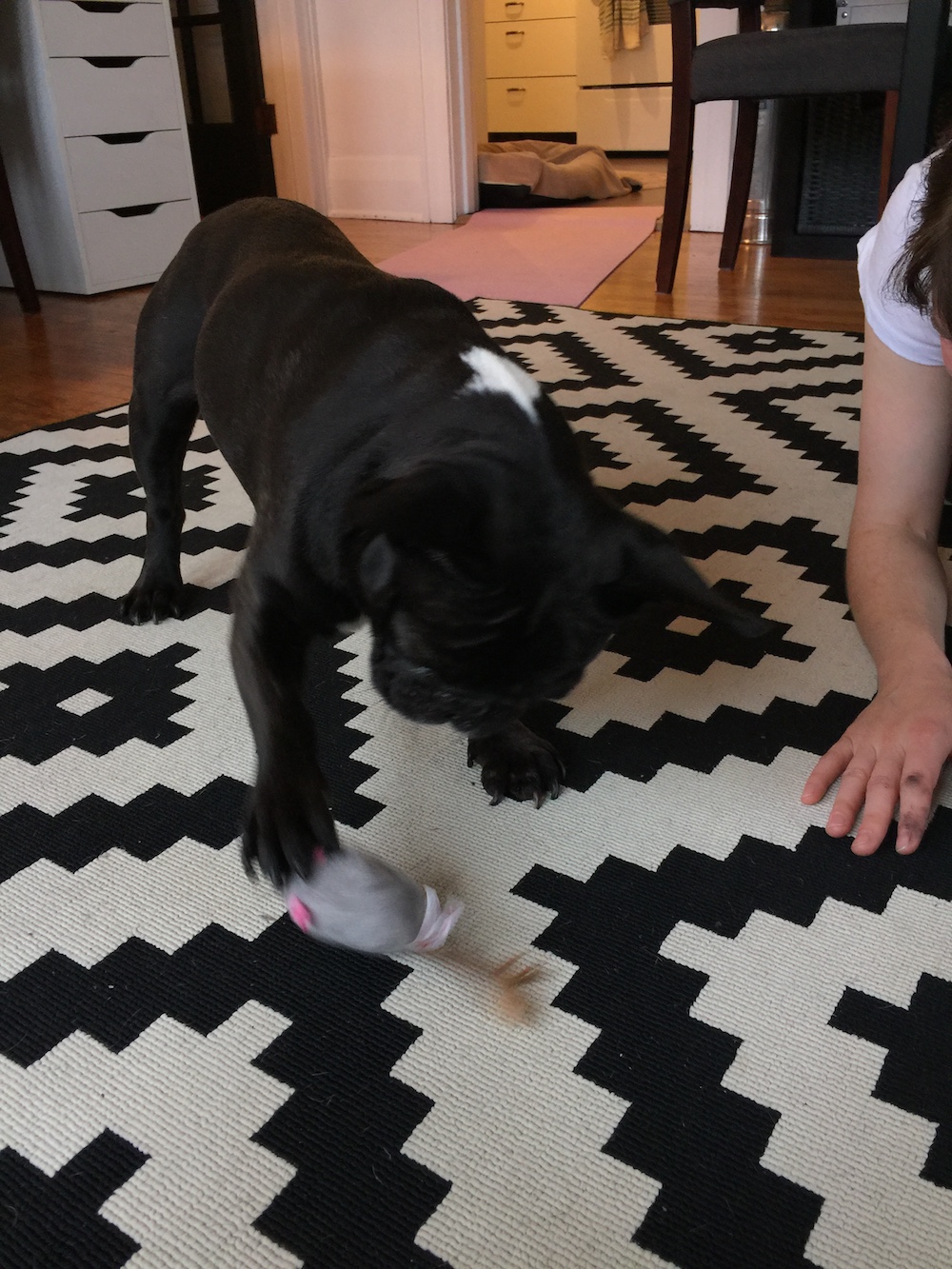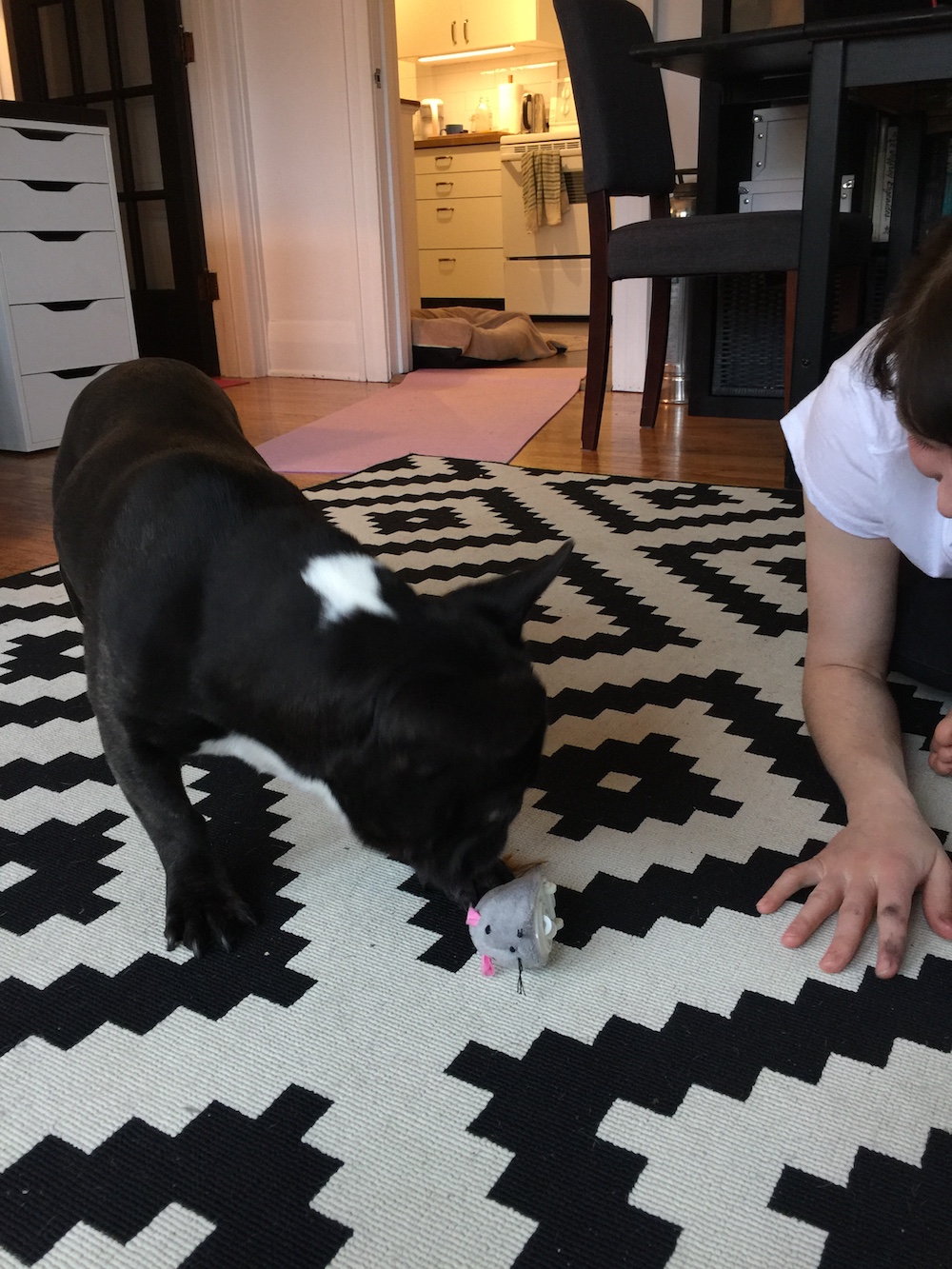 ROBOT MOUSES are sooperfun, guys!! You should get some too!! Maybe a whole bunch for lotsa sooperfun goofballery!! Just sayin'!!
NEXTEST, Mirabelly got to play her most favouritist game in all of evertimes!!
She got to … CHASE THE RED DOT!! …….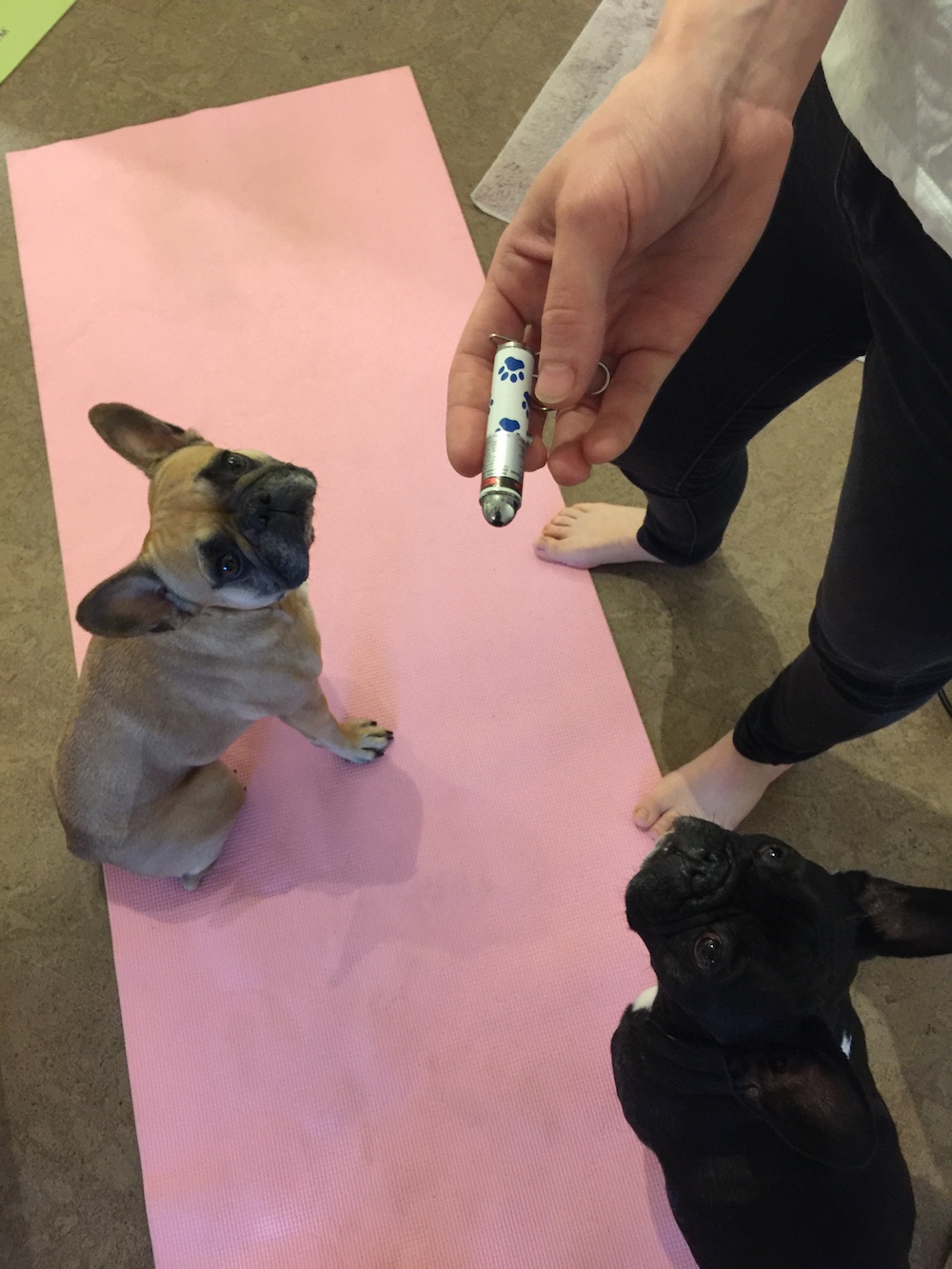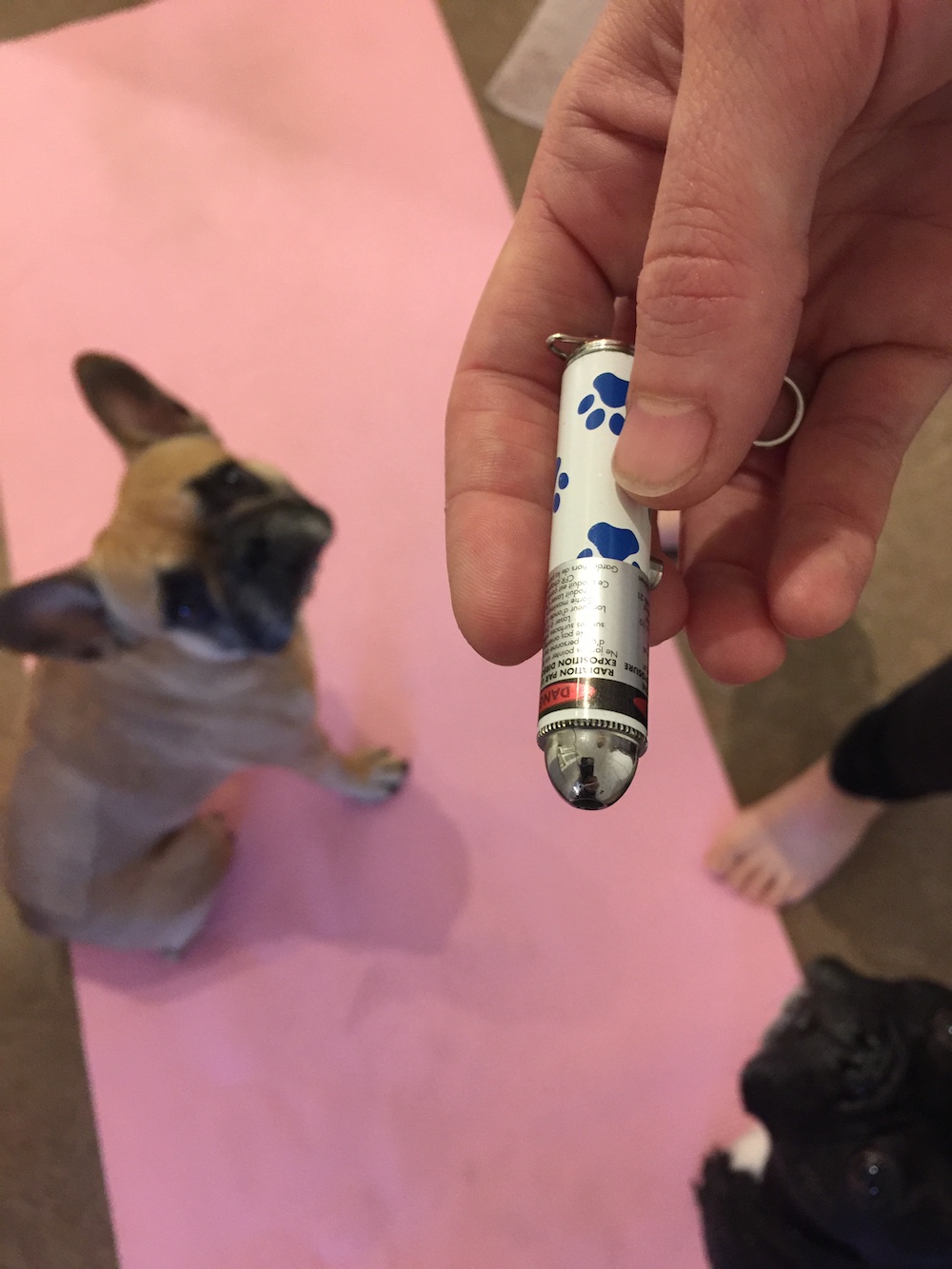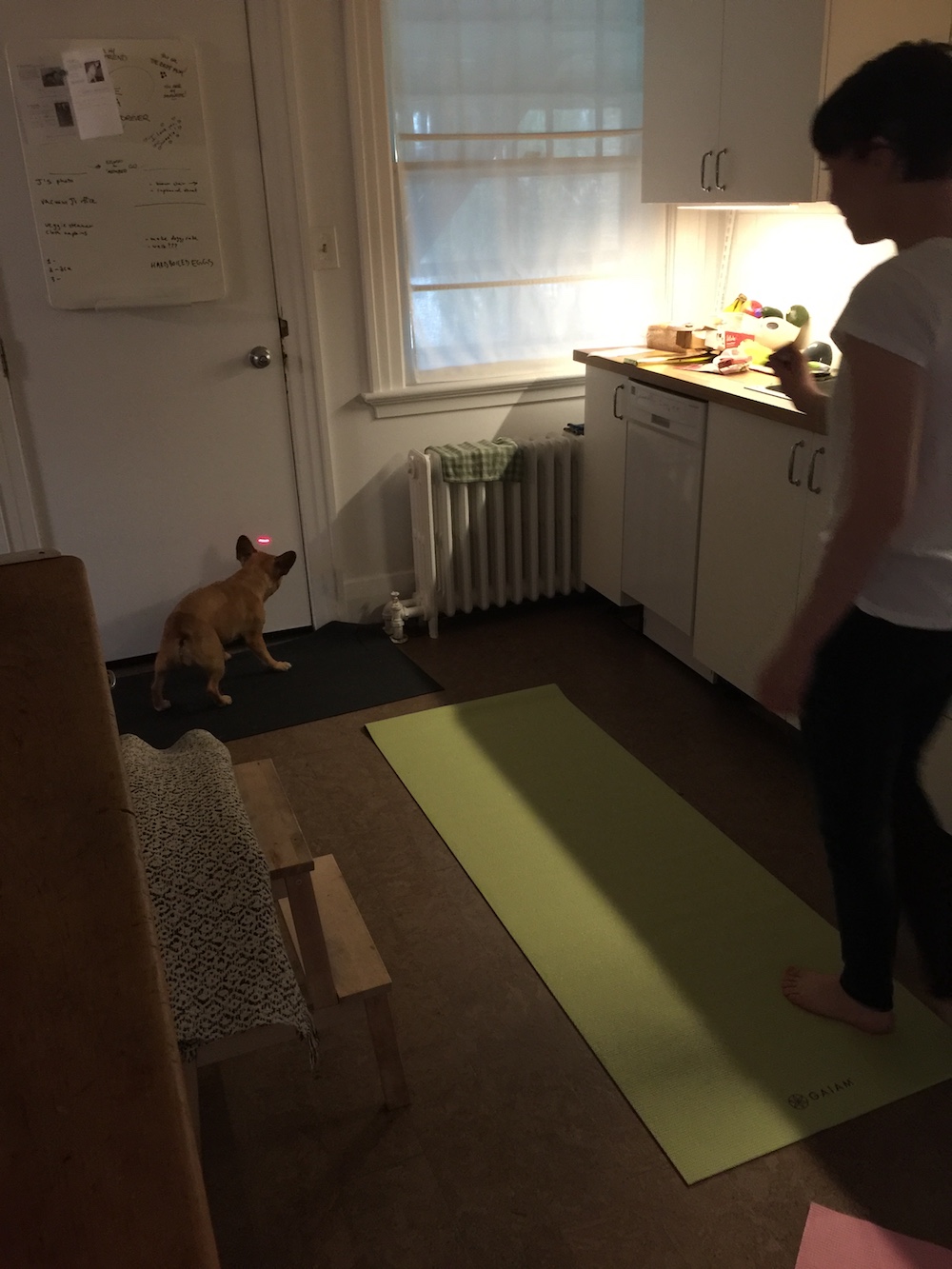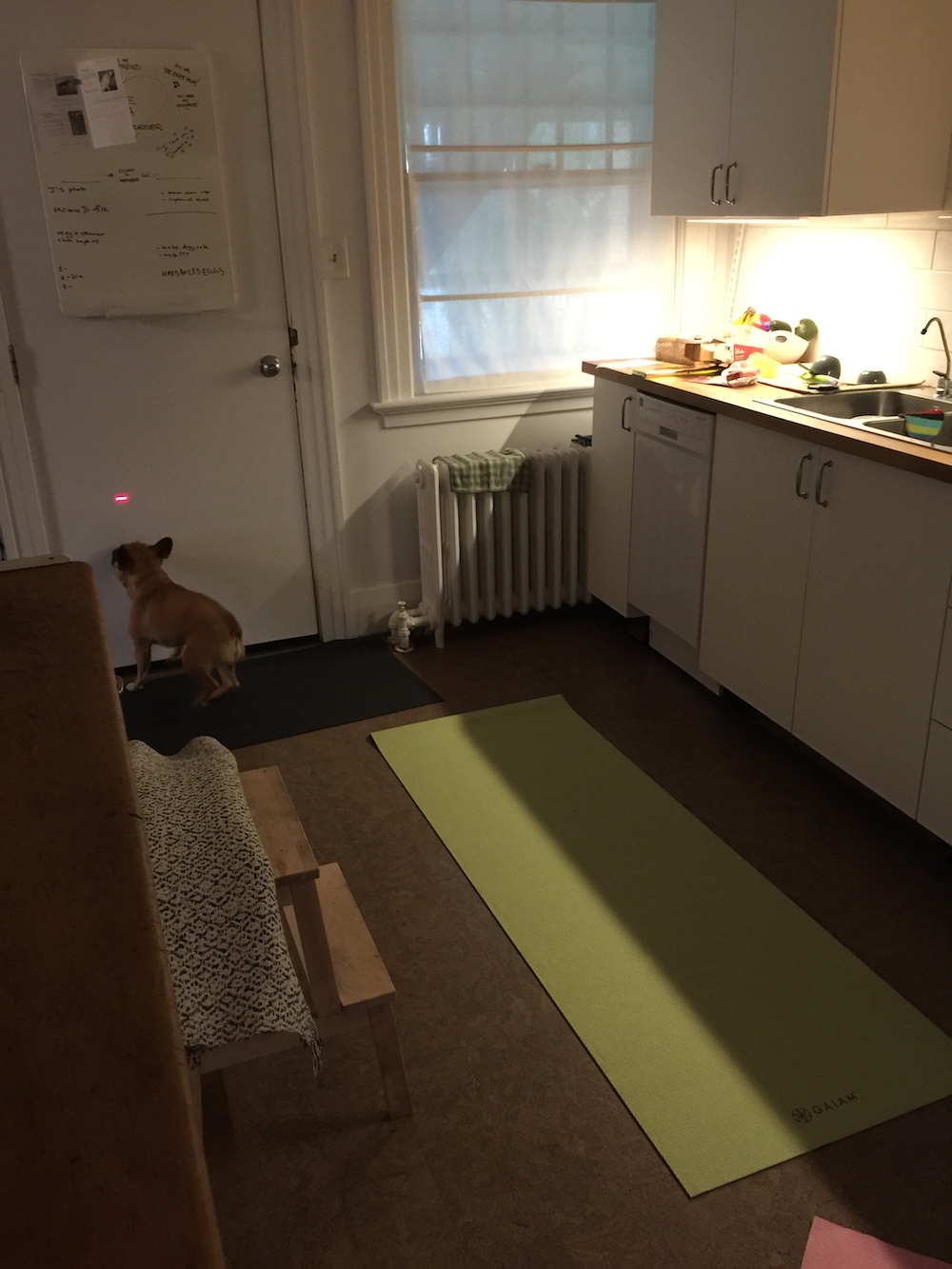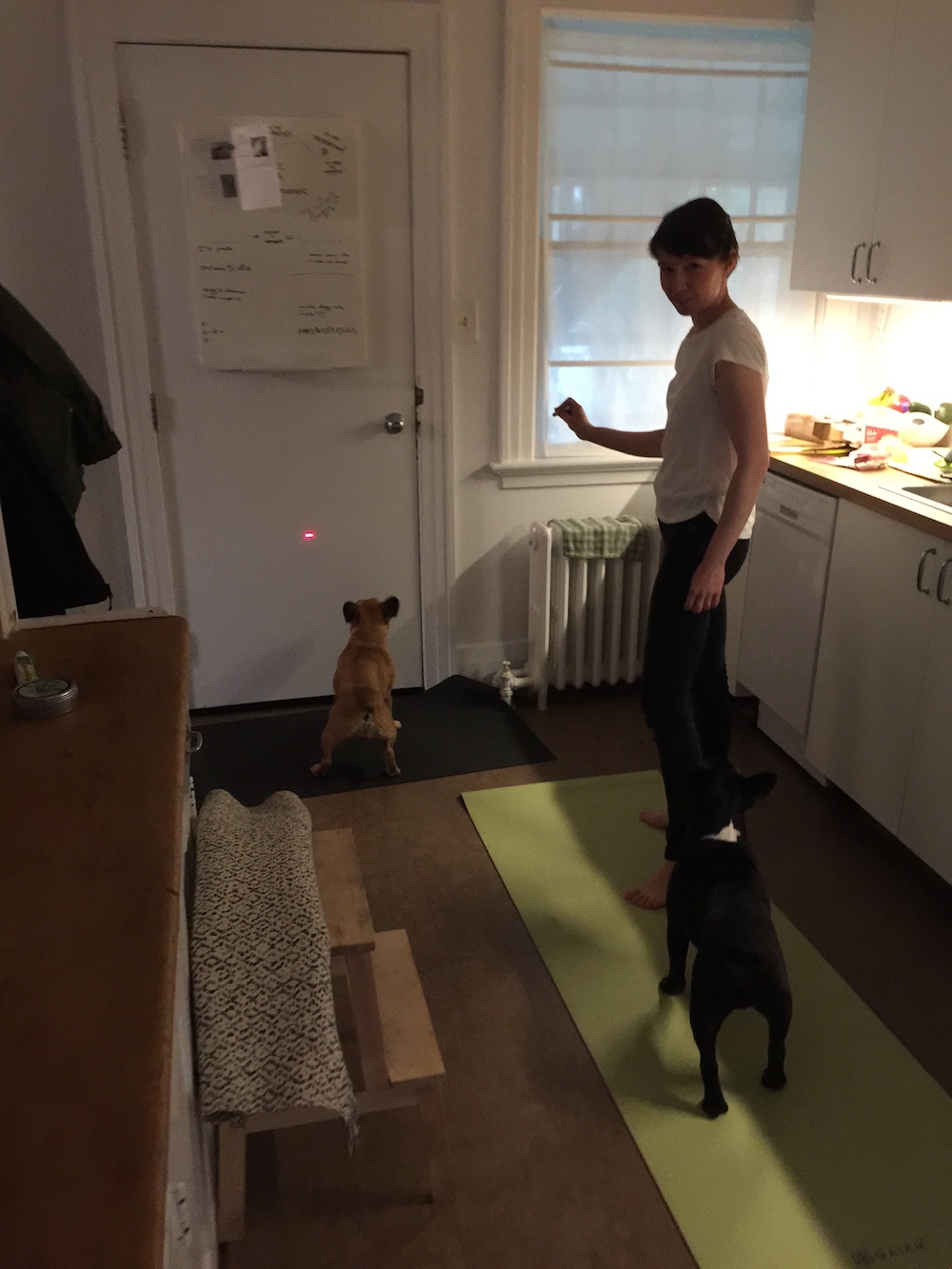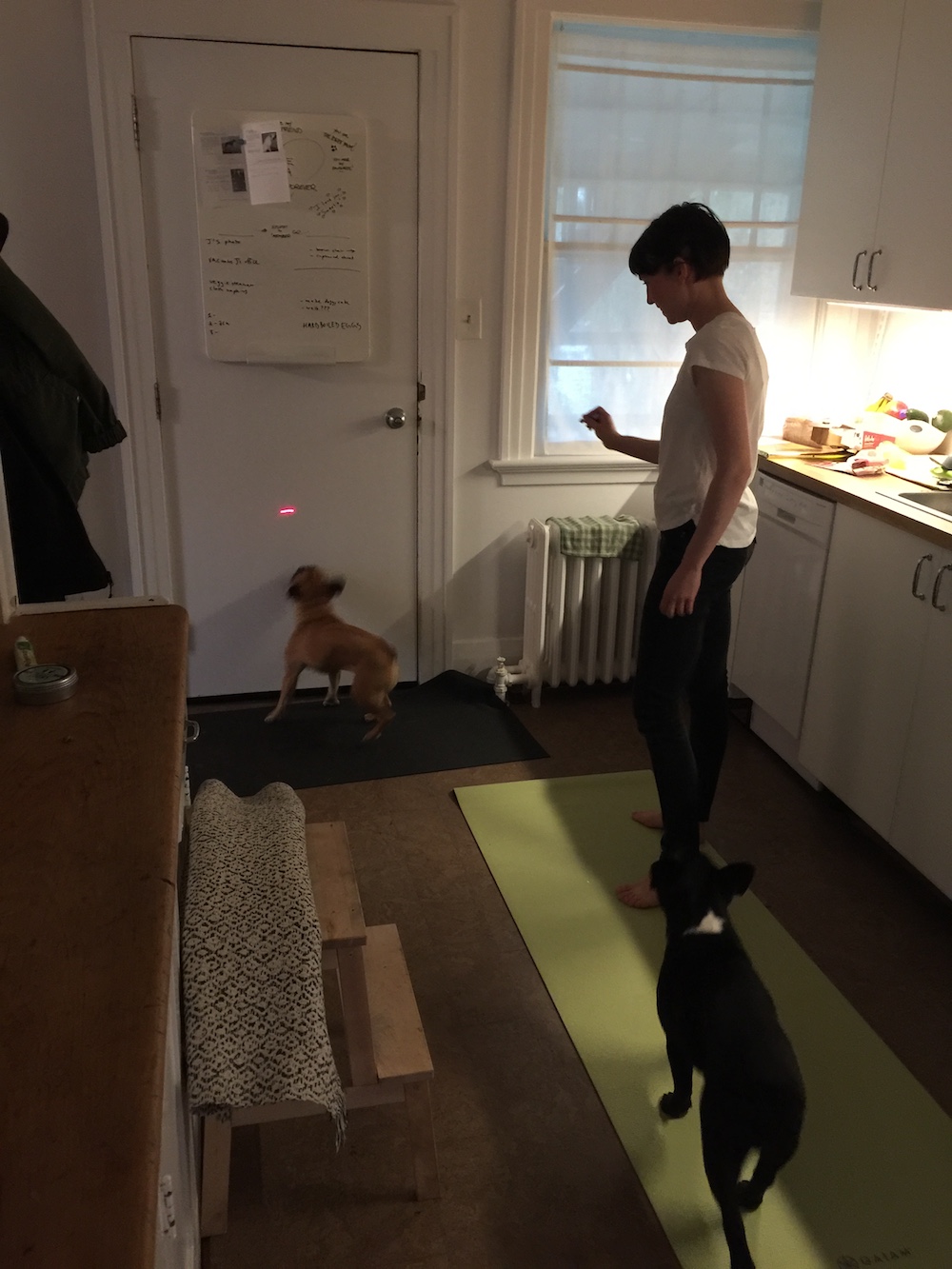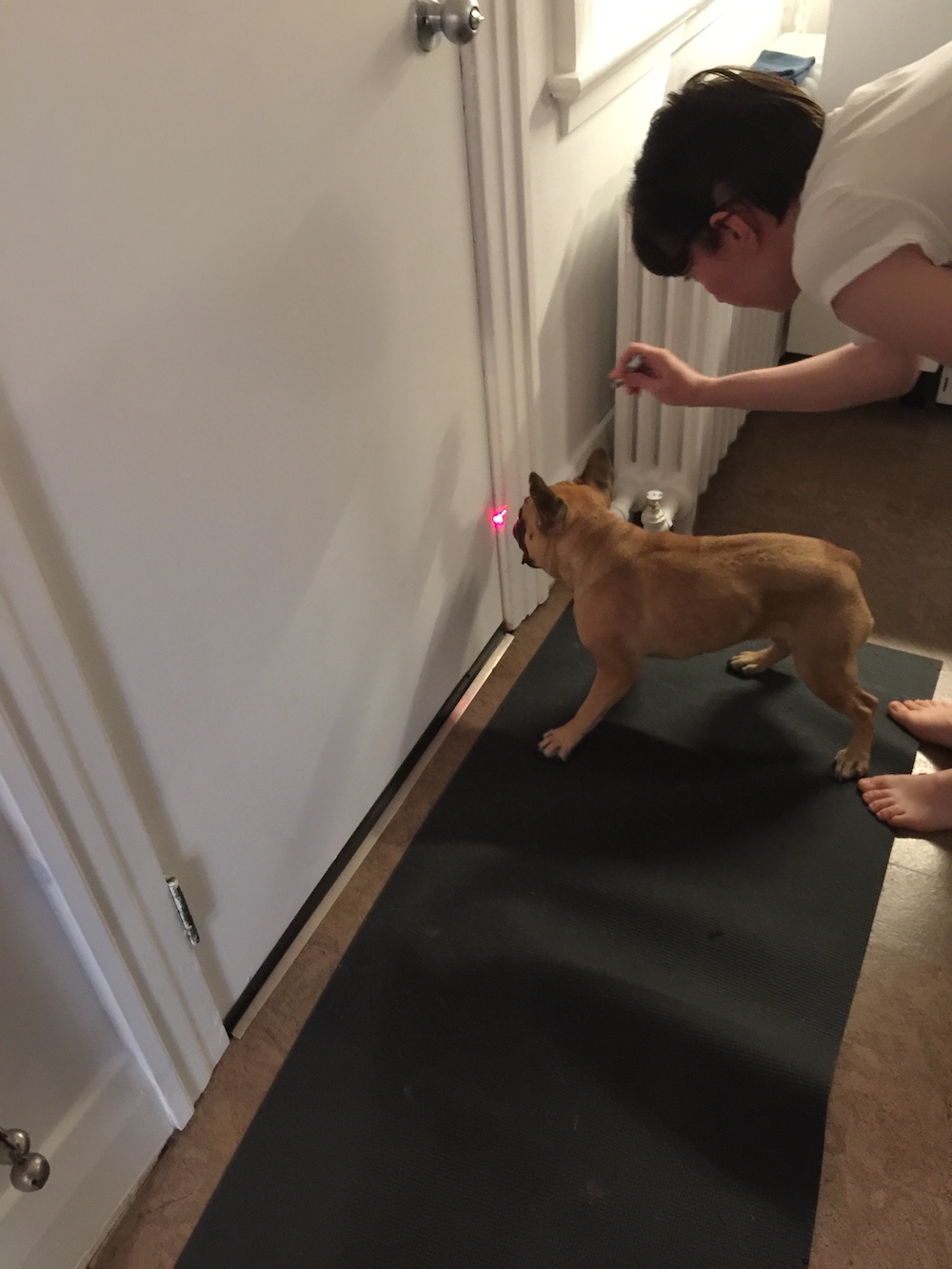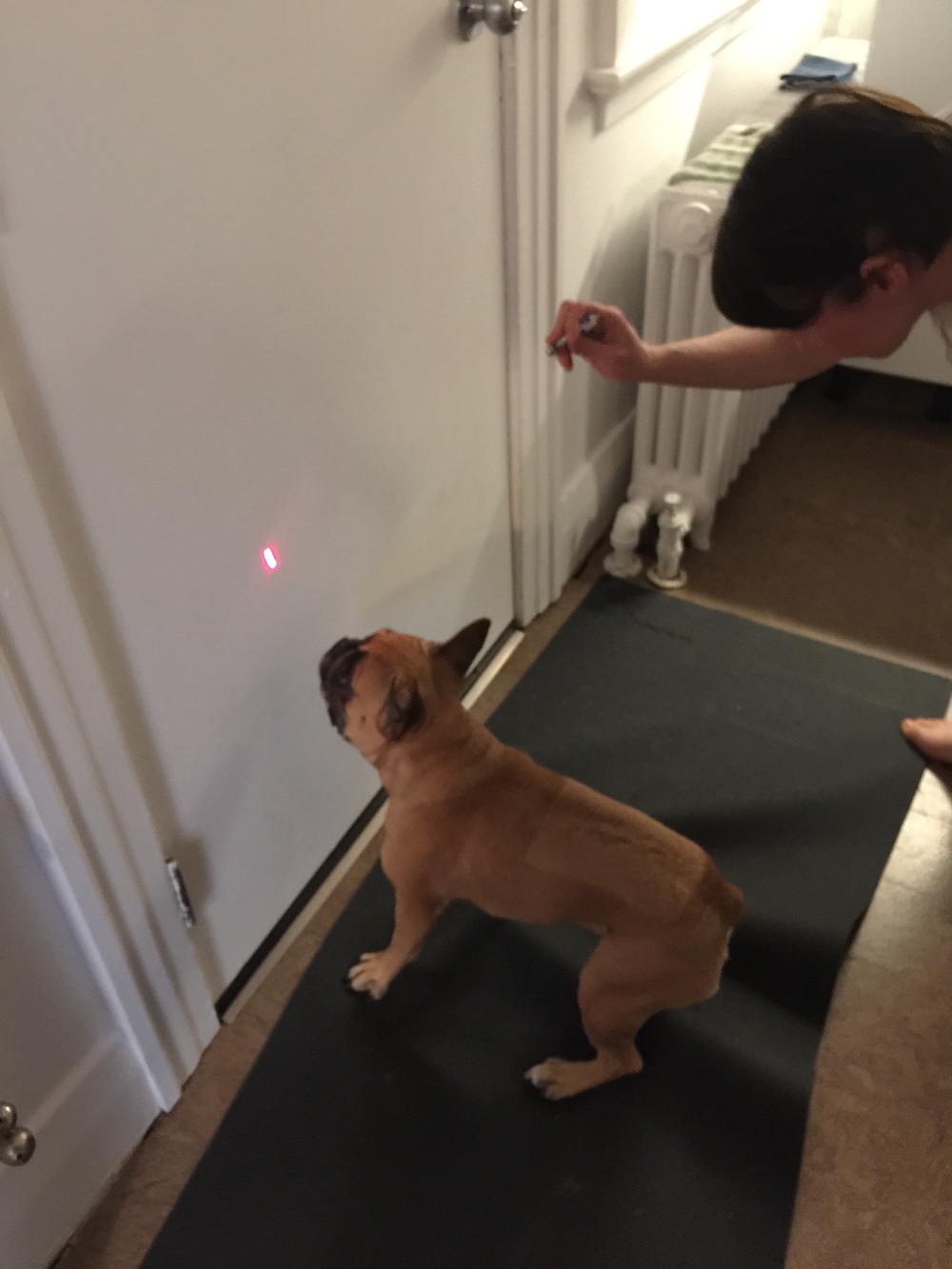 Mirabelly luvluvLOVES to chase the RED DOT, guys!! YES!! 'Fore she got her surgerystichery, she would chase it like CRAZYBANAS for SOOPERLONGTIMES!! I am not even joshing!!
'Course Mirabelly is still HEALERATING and stuff, so I am thinkingthoughts Mum tolded the dot to zoomers out under the foodroom door waymorefaster than befores!! Pretty sure!!
Anyhoozle … was sooperfun for Mirabelly, BUTT … then allasudden outtanowheres WHAMMOKABLAMMO!!
A GIGANTICAL BOXALOPE CAME JUST FOR MIRABELLE!!
CHECK IT OUT!! ……..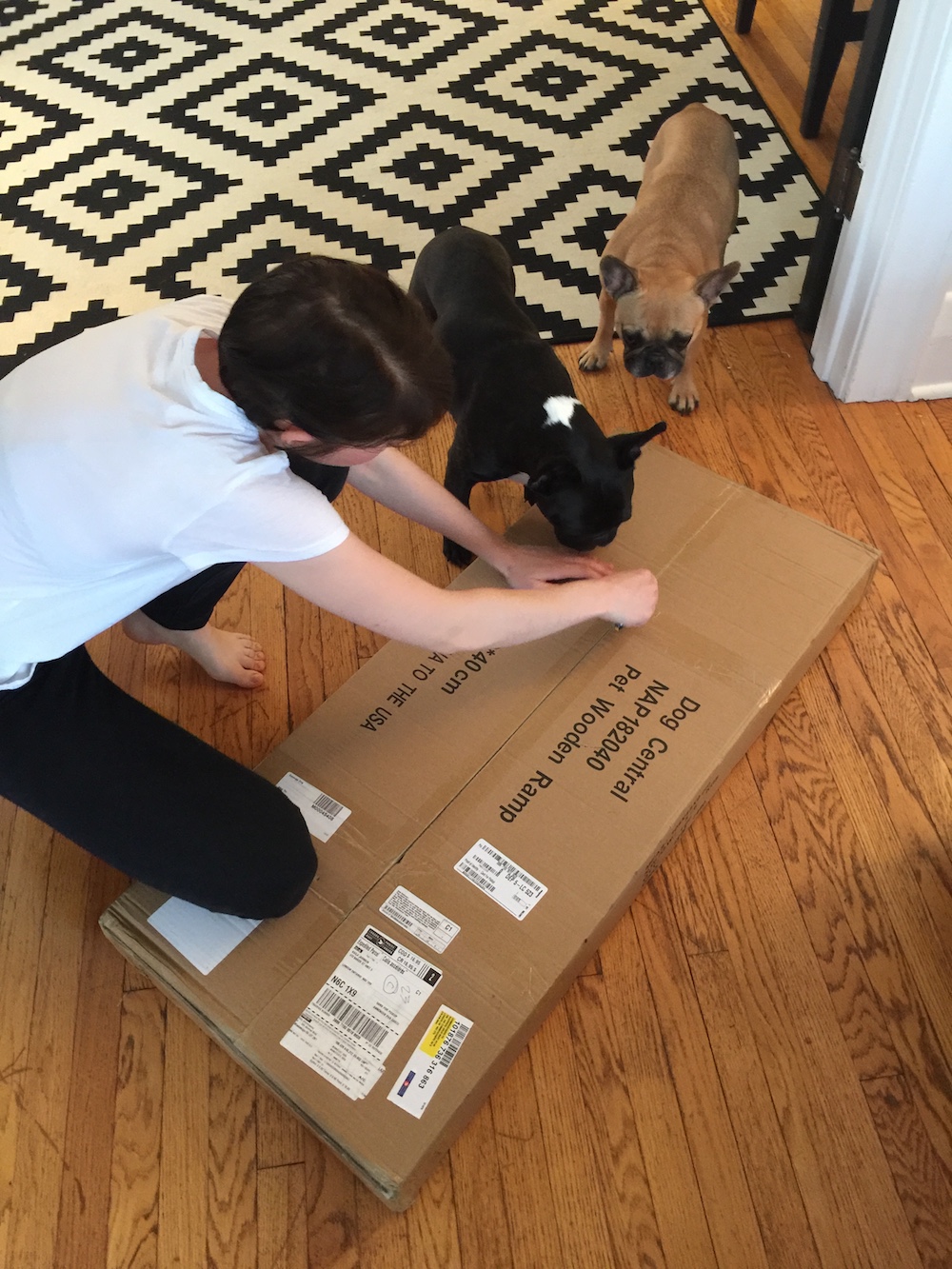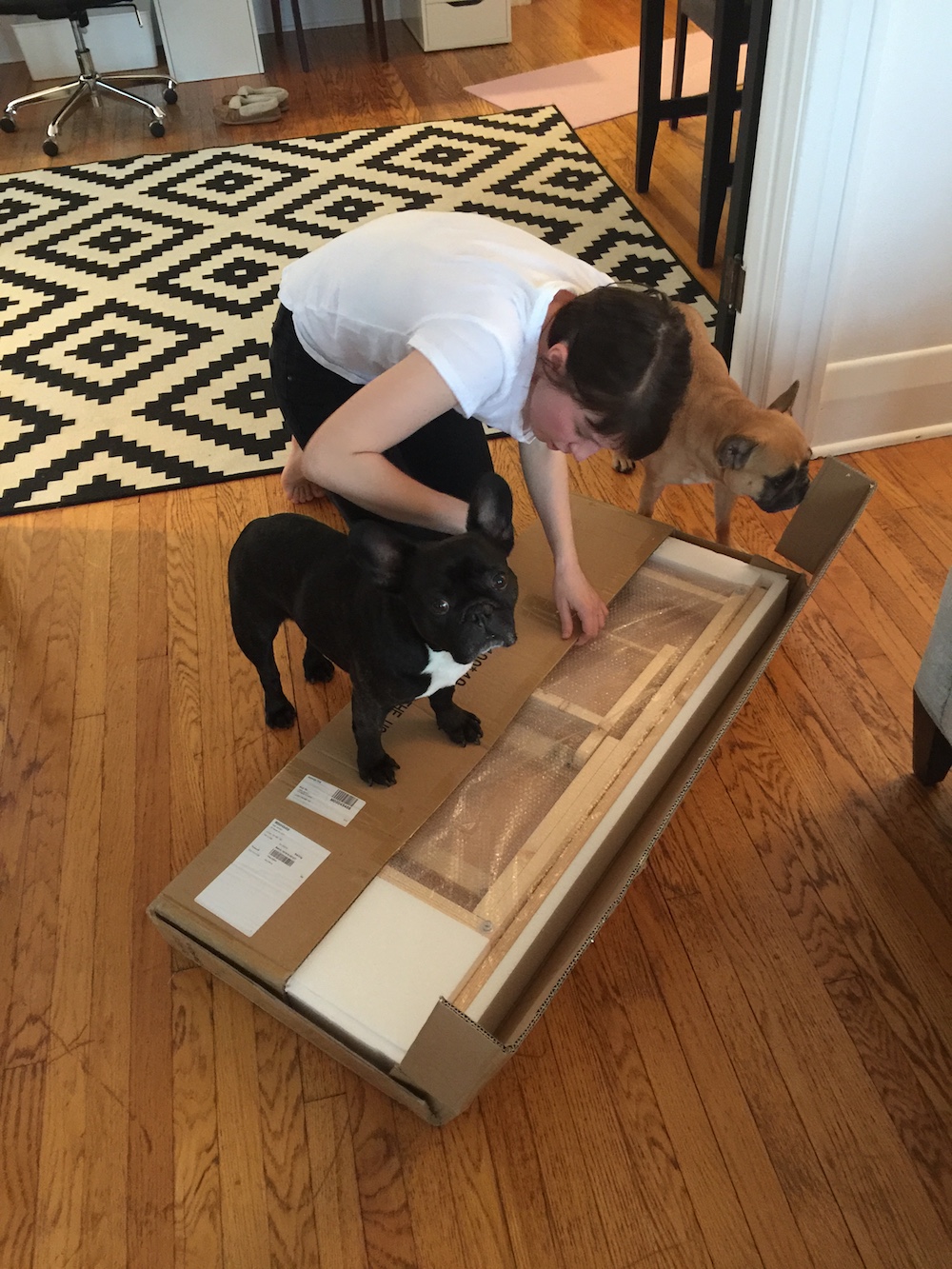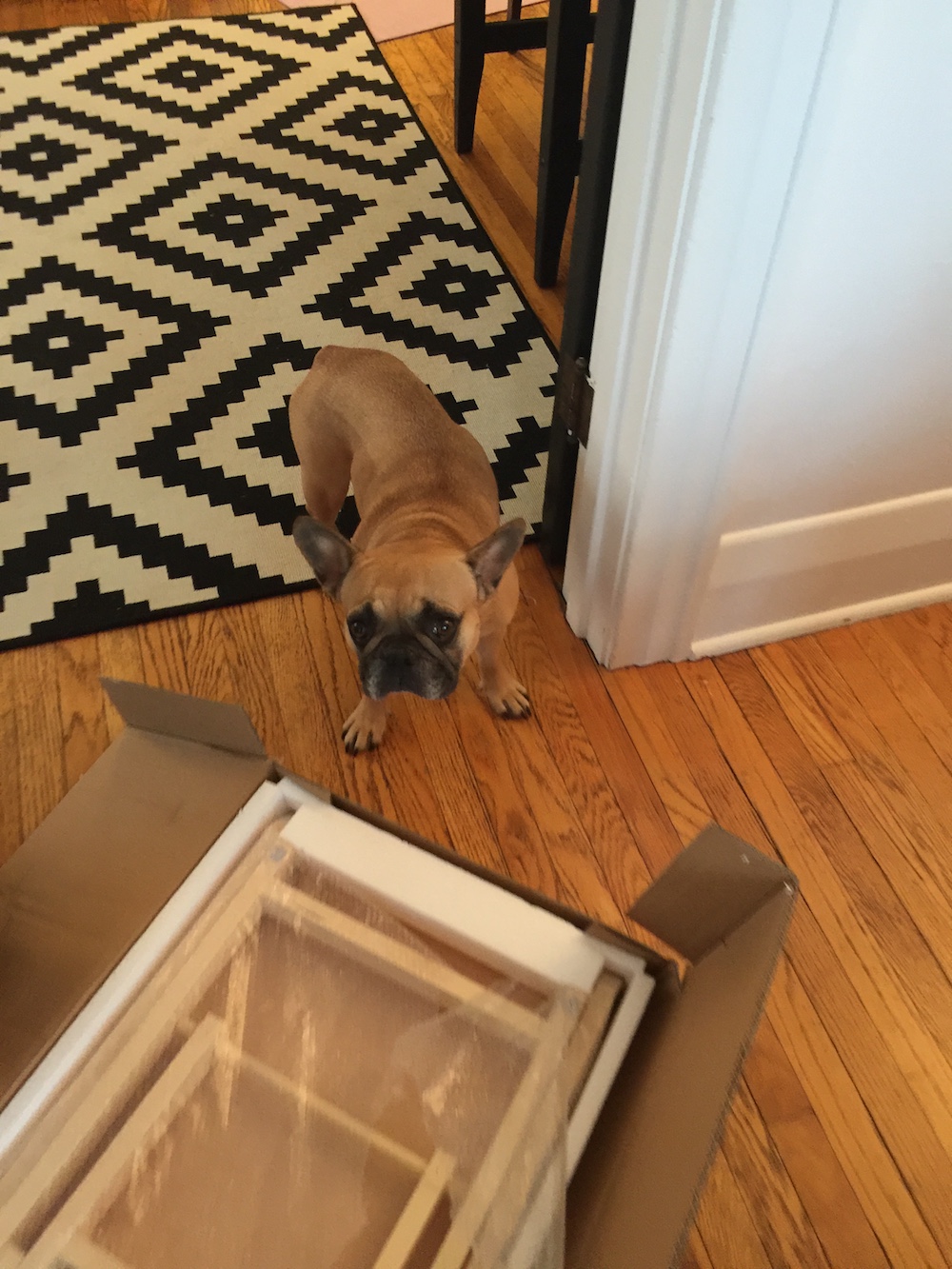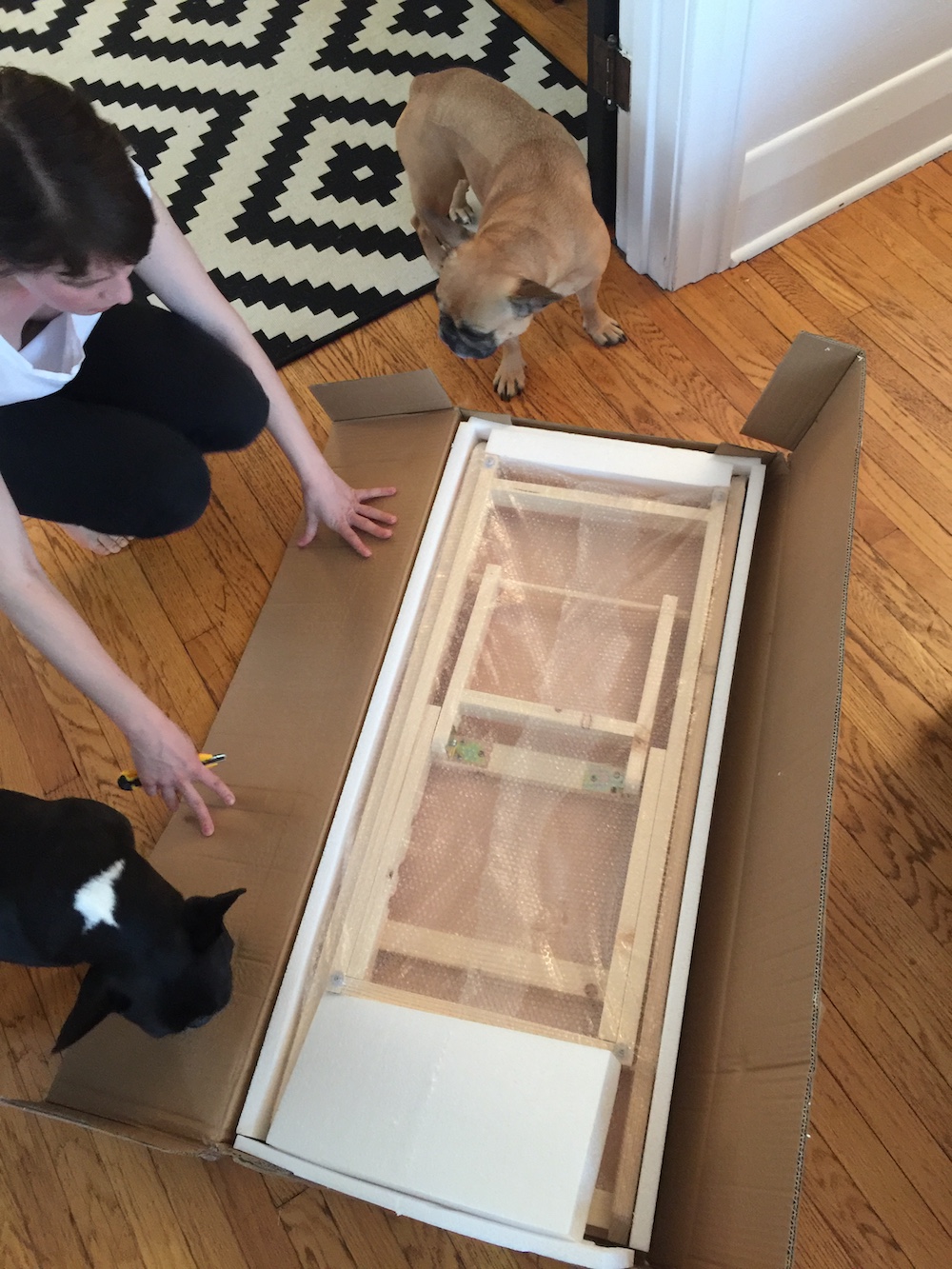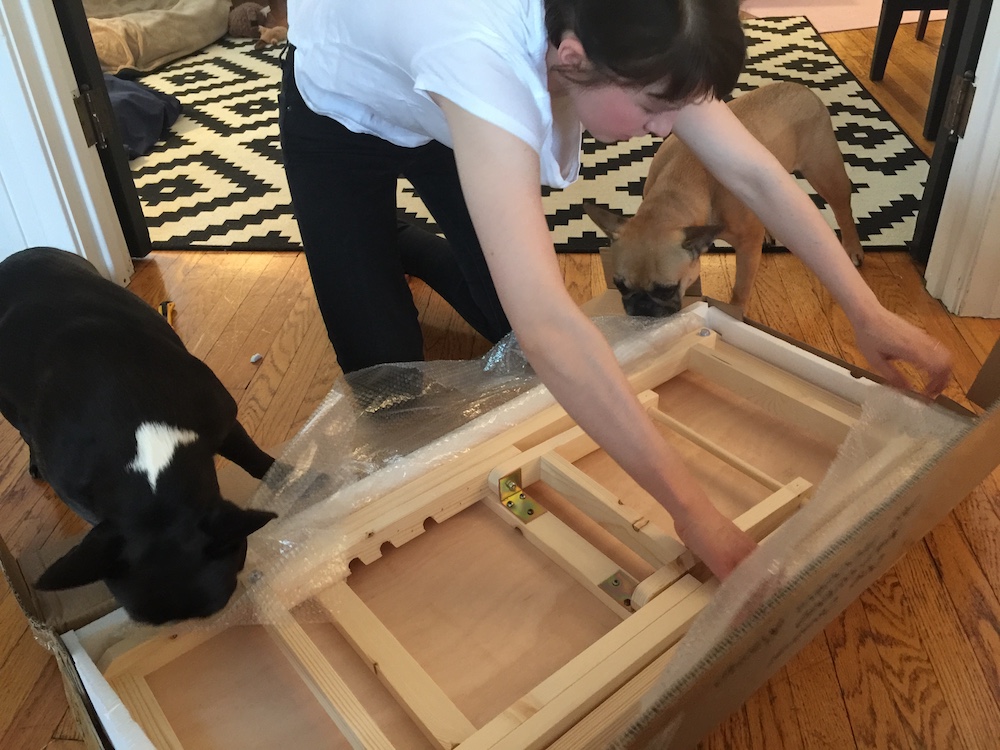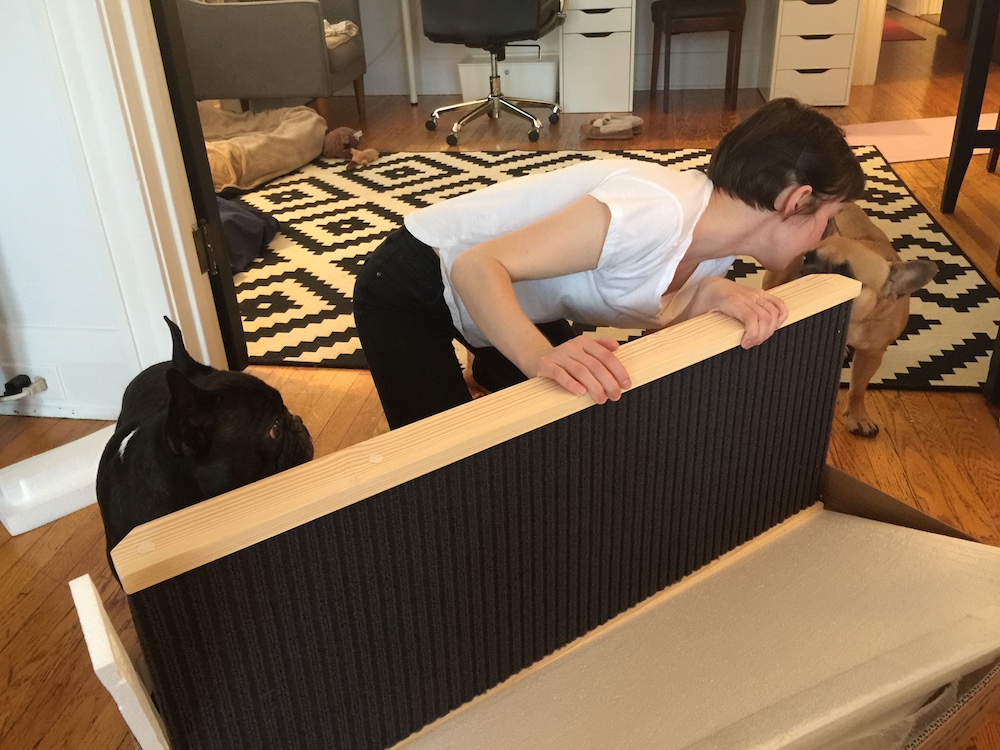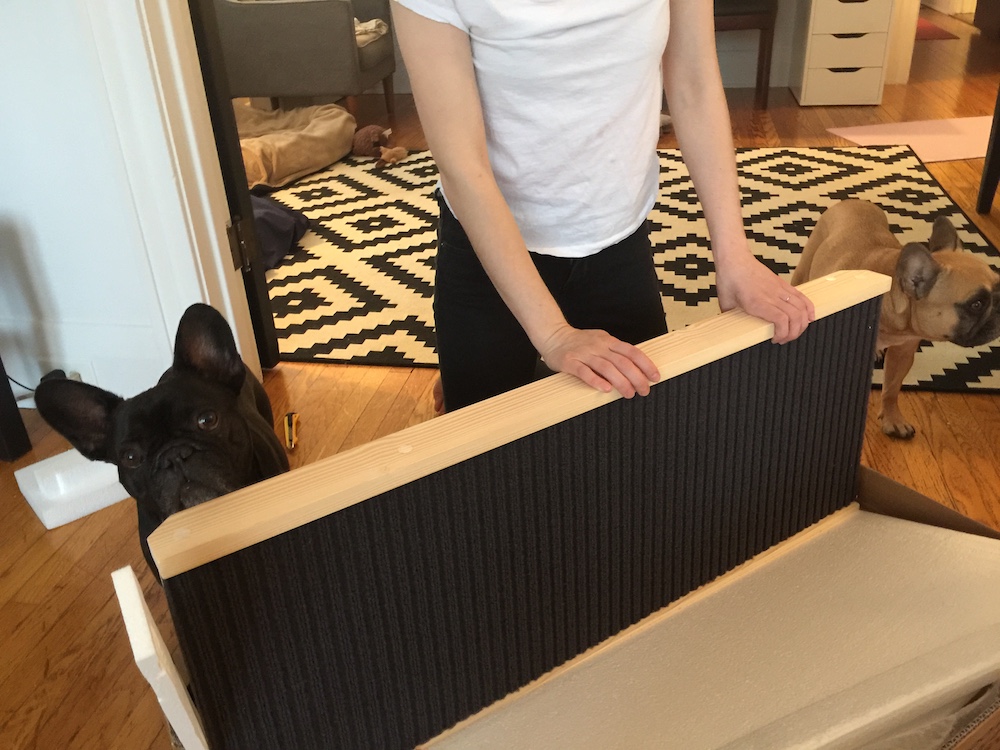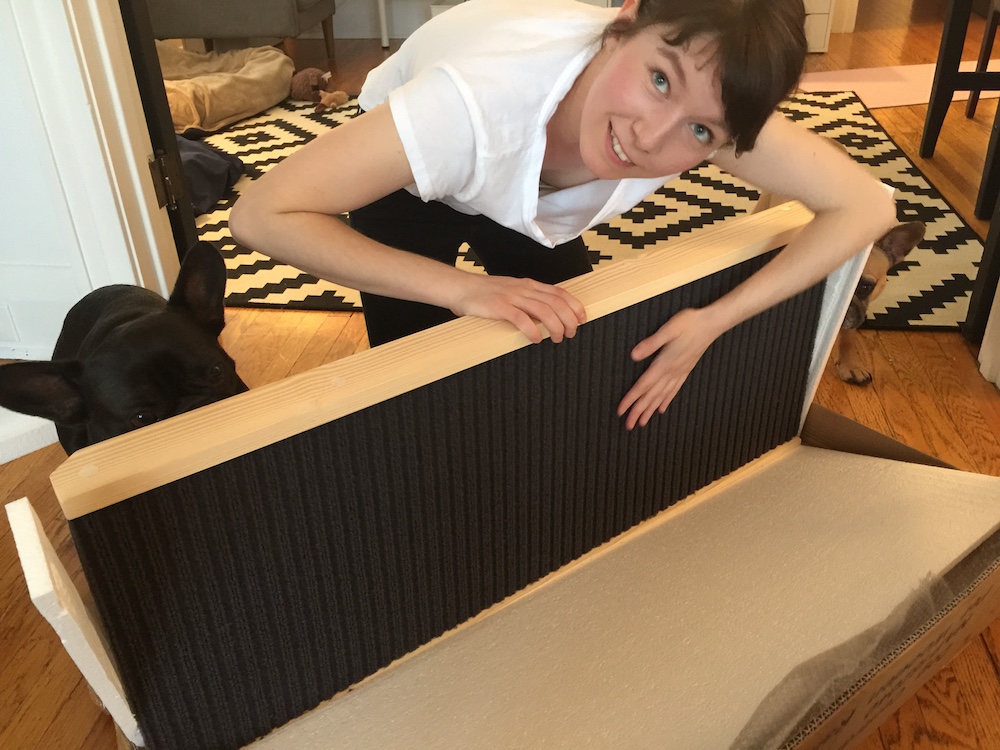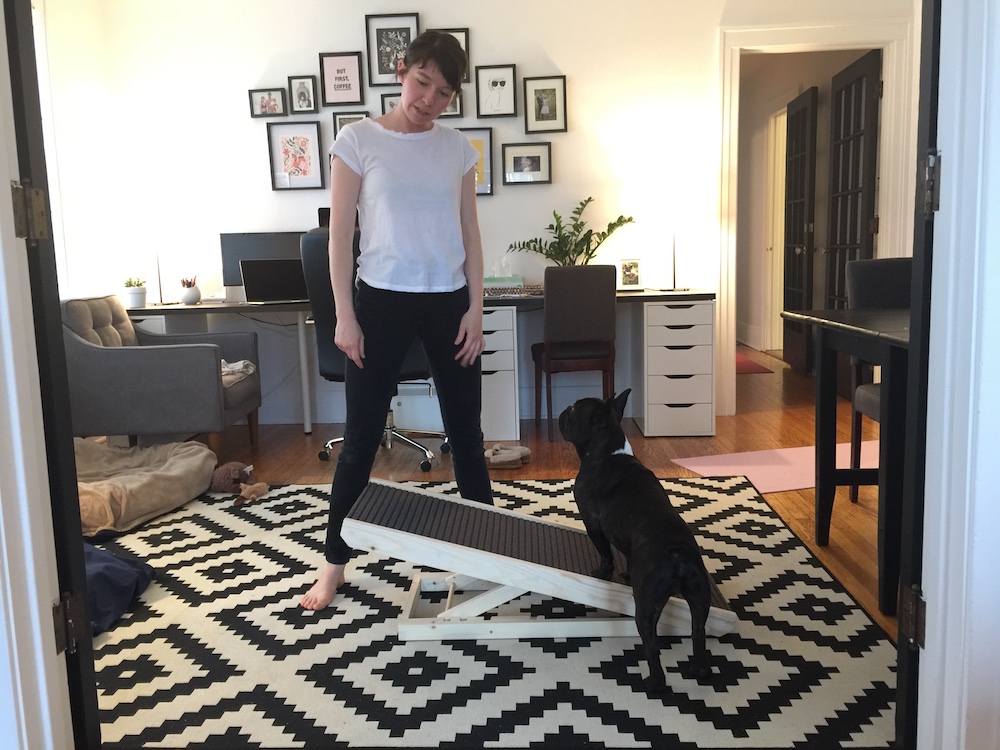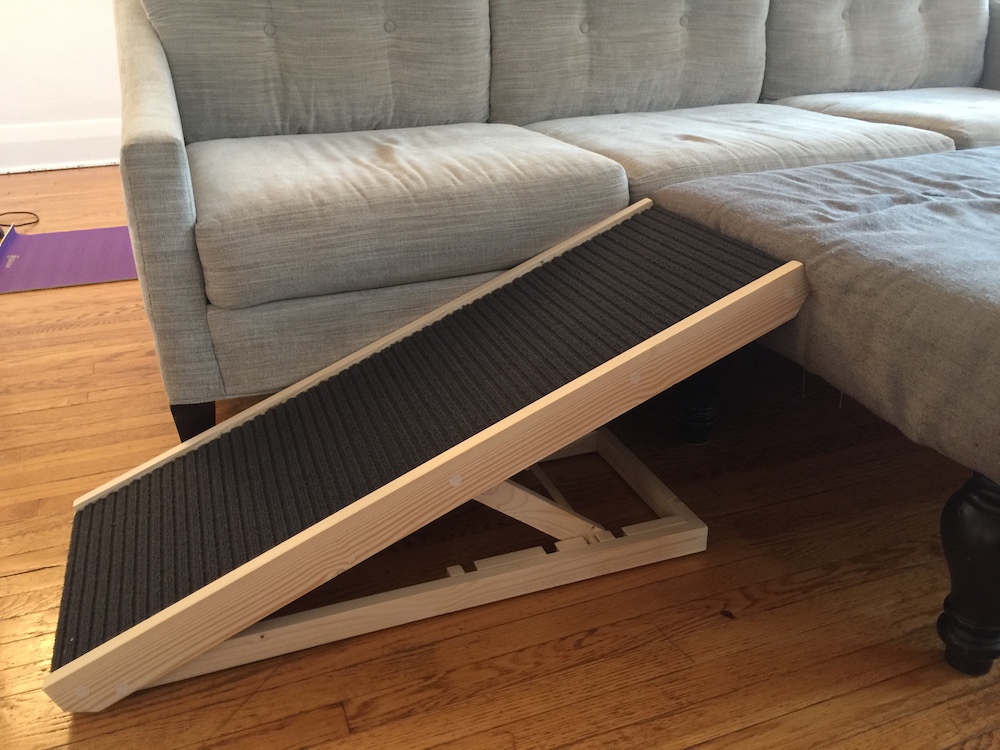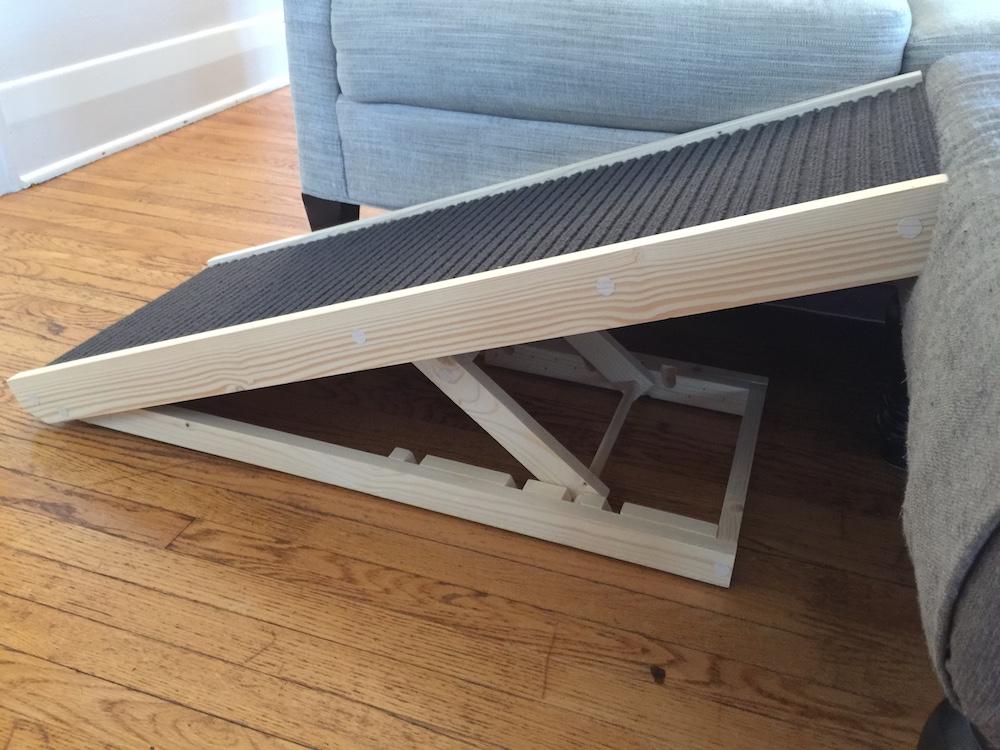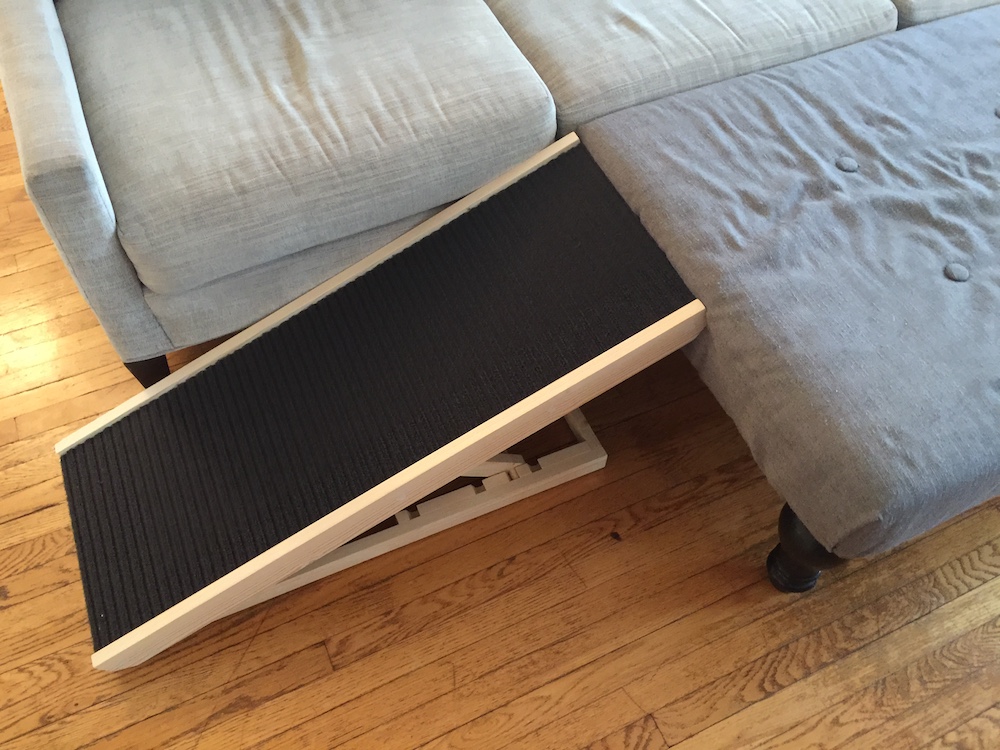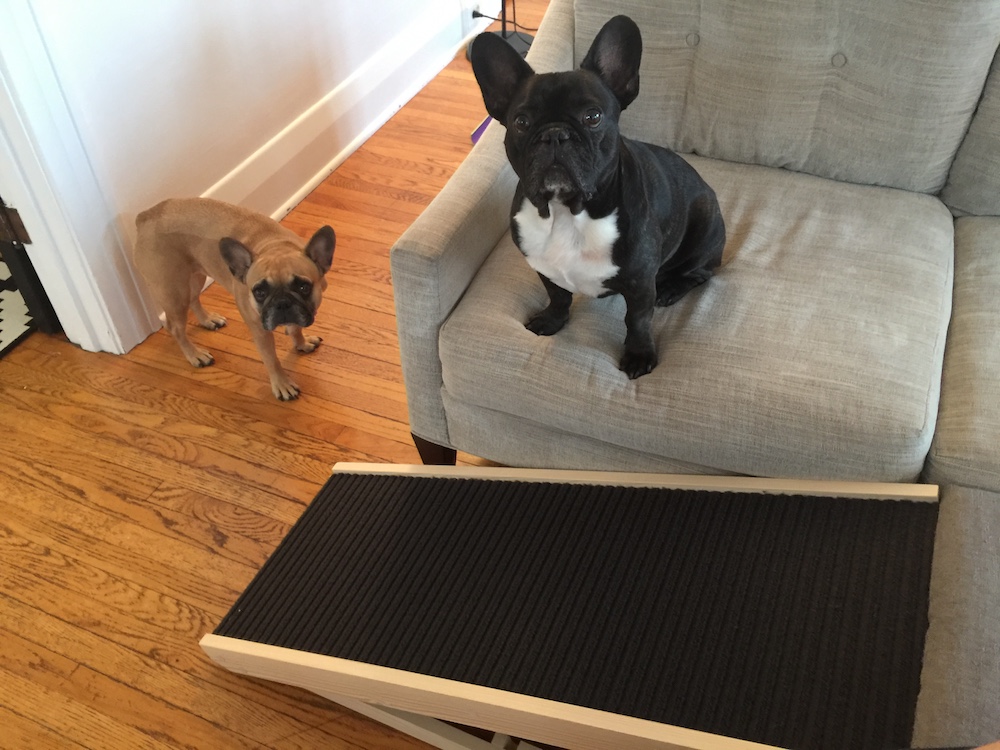 Can you even BLEEVE IT!!?? Isn't that the coolist!!??
Guys … Mirabelly is not 'llowed to do jumpings uply or downly offa the chestercouch, so Mum plus Pop boughted her… A WOODEN HILL FOR CRYING OUT PETE!! IKNOW!!
'Course if you did not know … Mirabelly does not like teensy crooked hills, or teensy wooden hills or ANYTHINGS that might moverate - even littlebits - under her feets, so we had to helperate her do ….
PRACTICETIMES!! YOU WILL SEE!! …..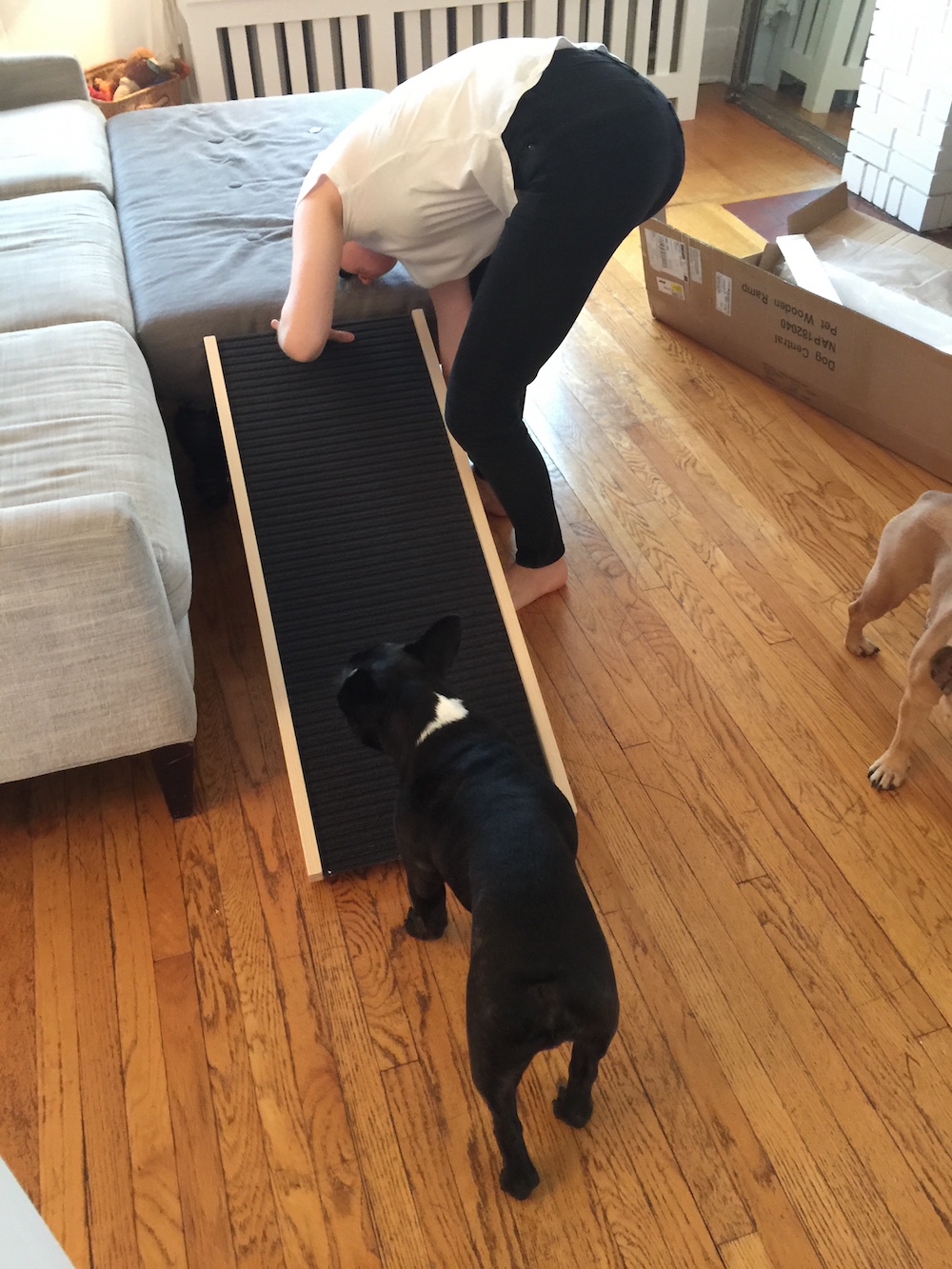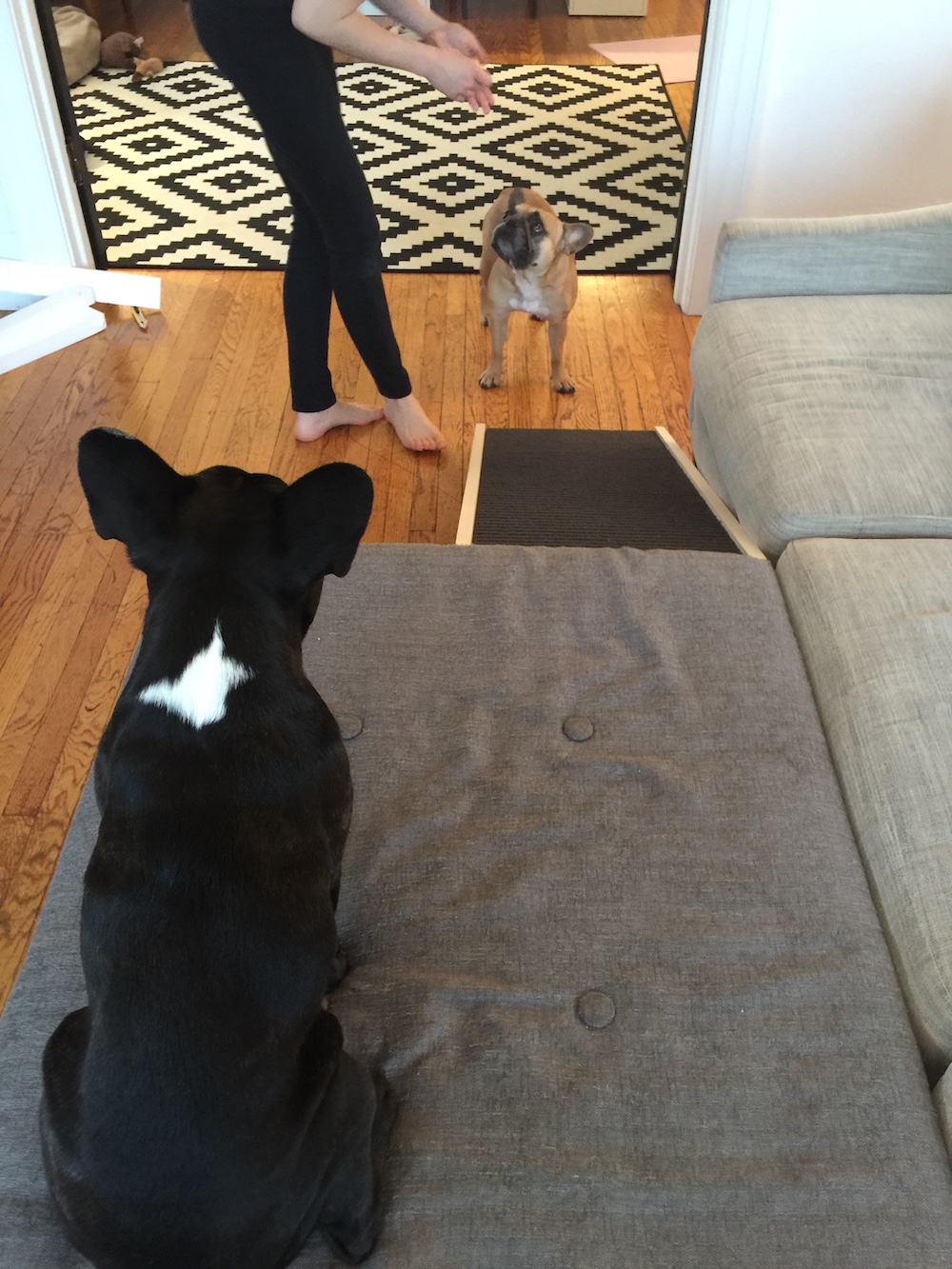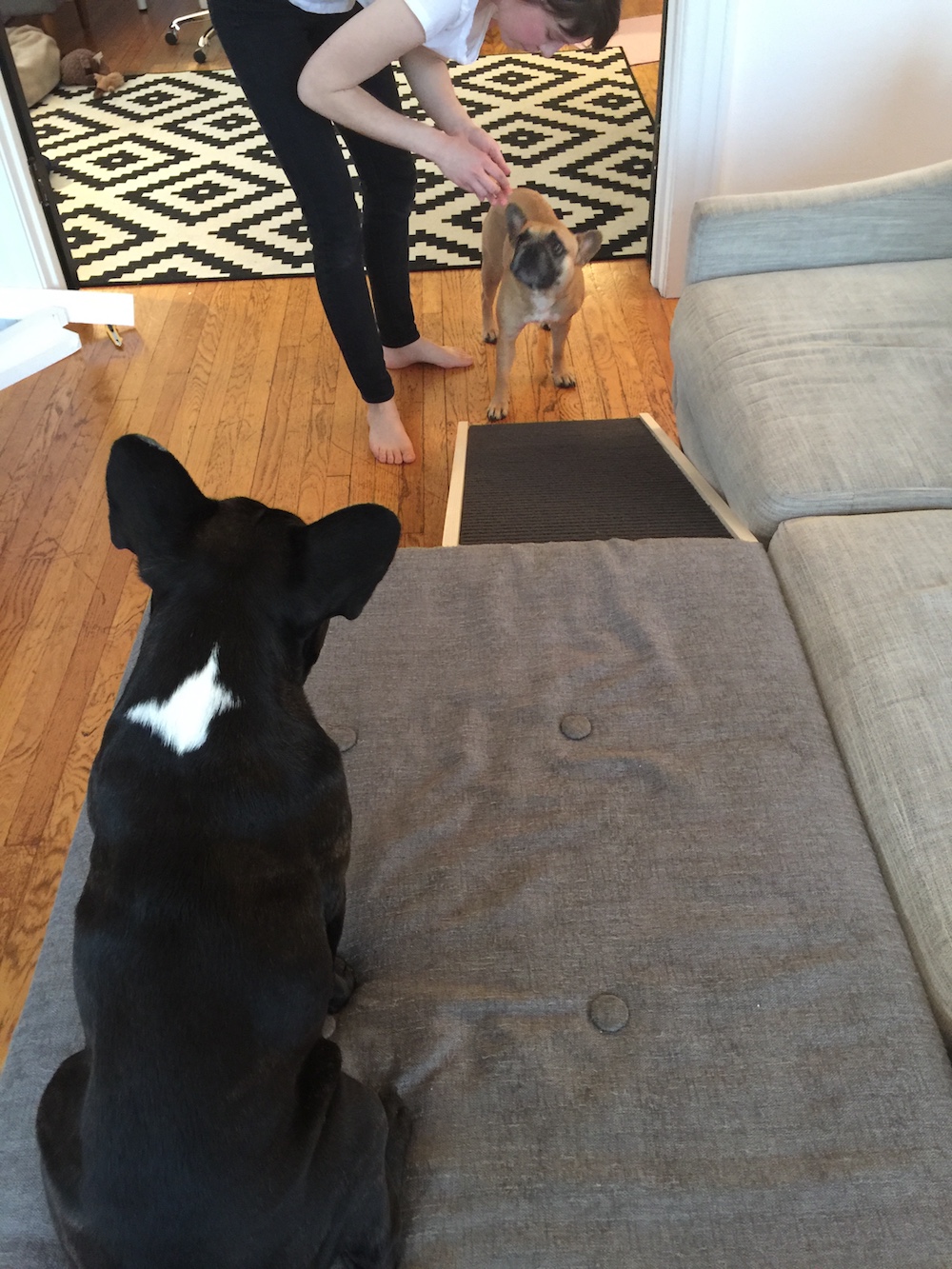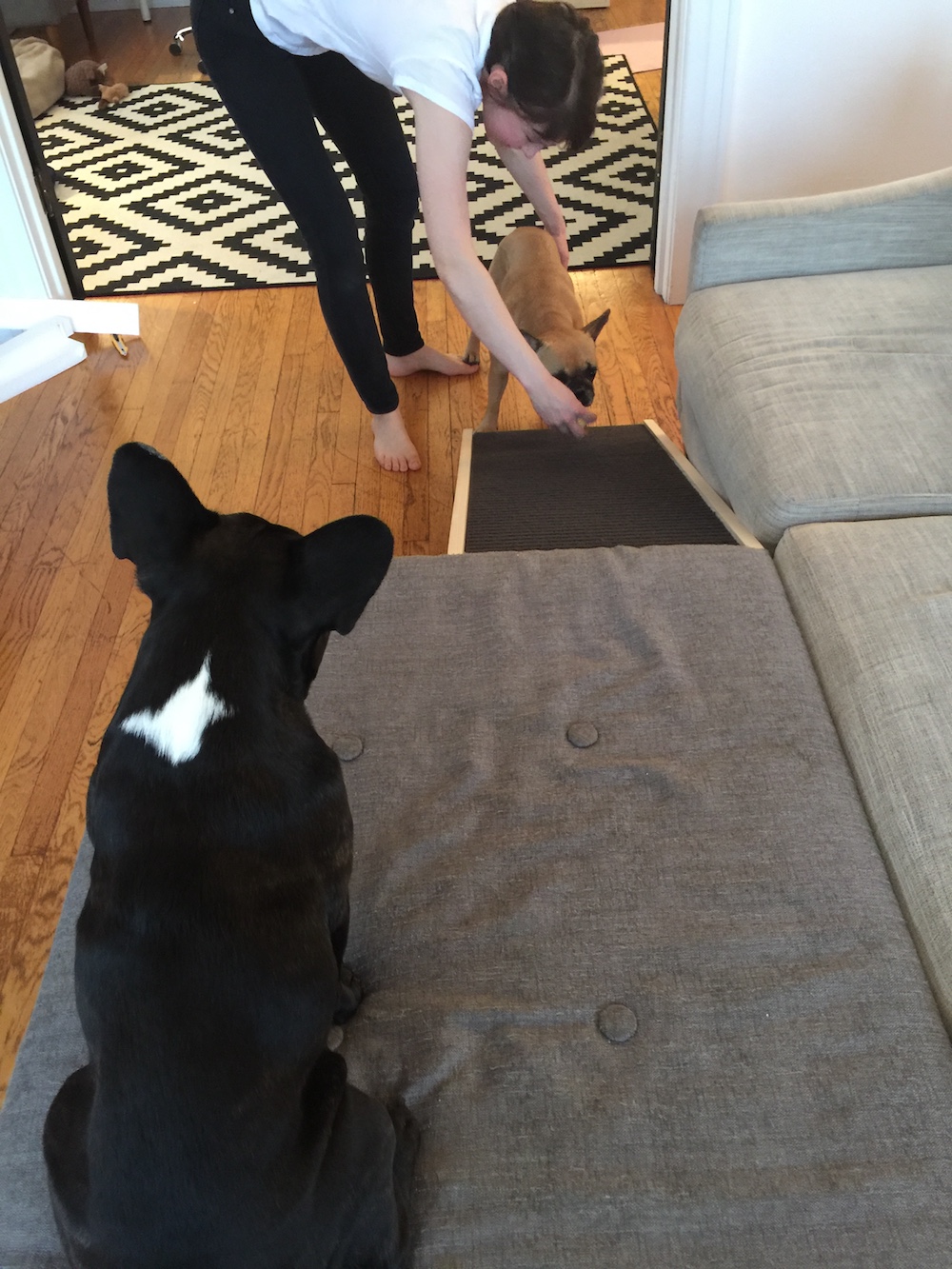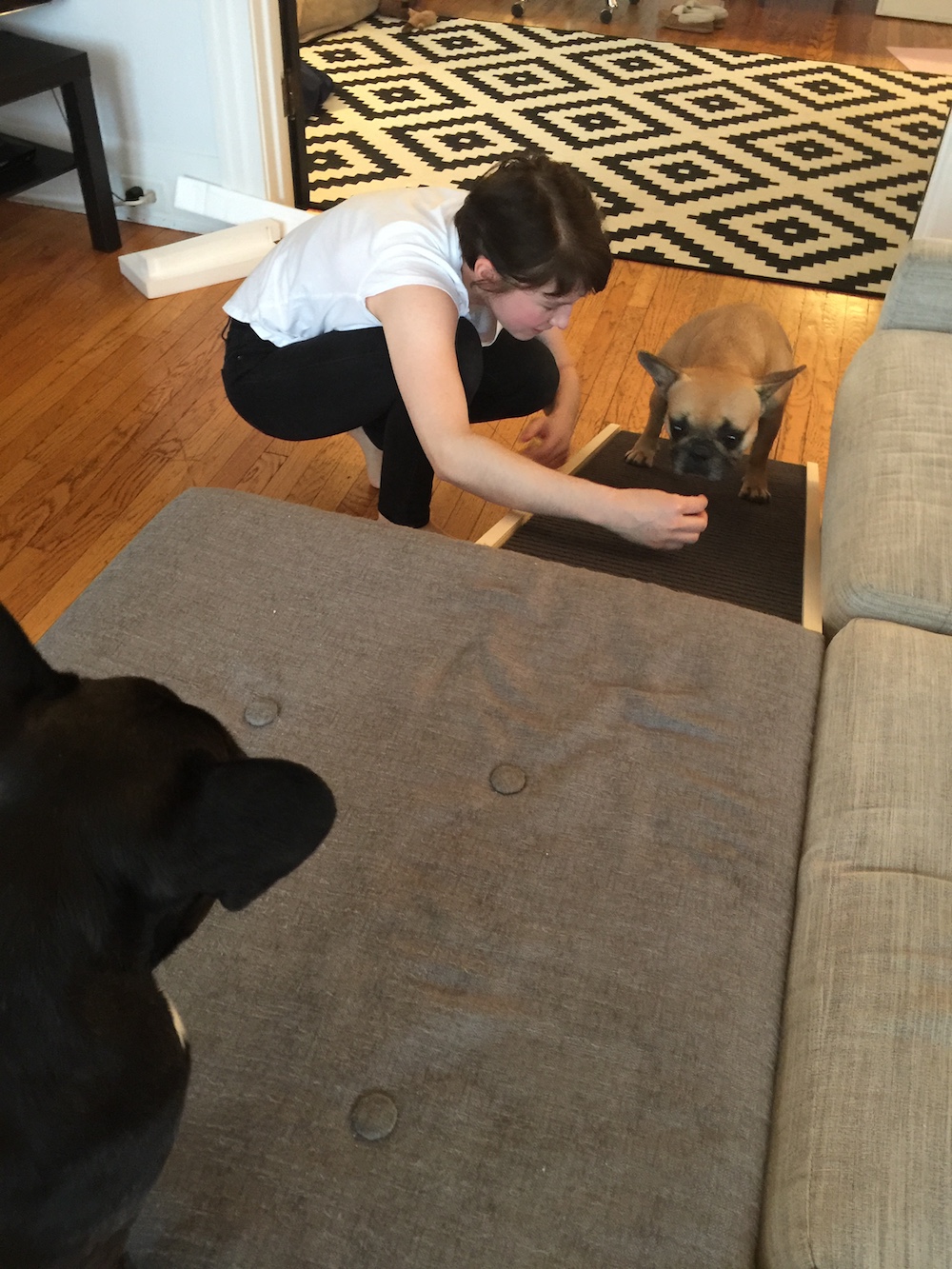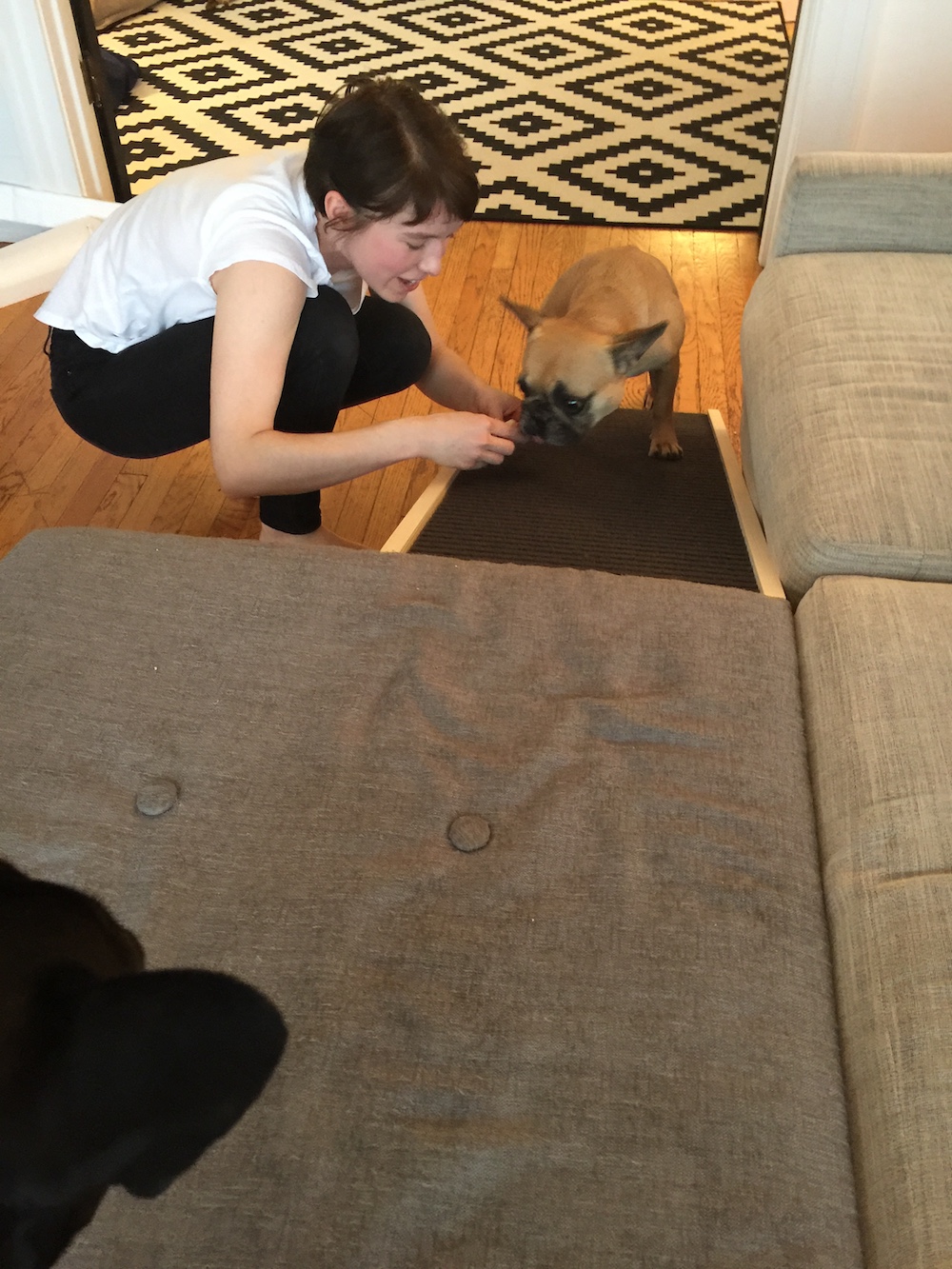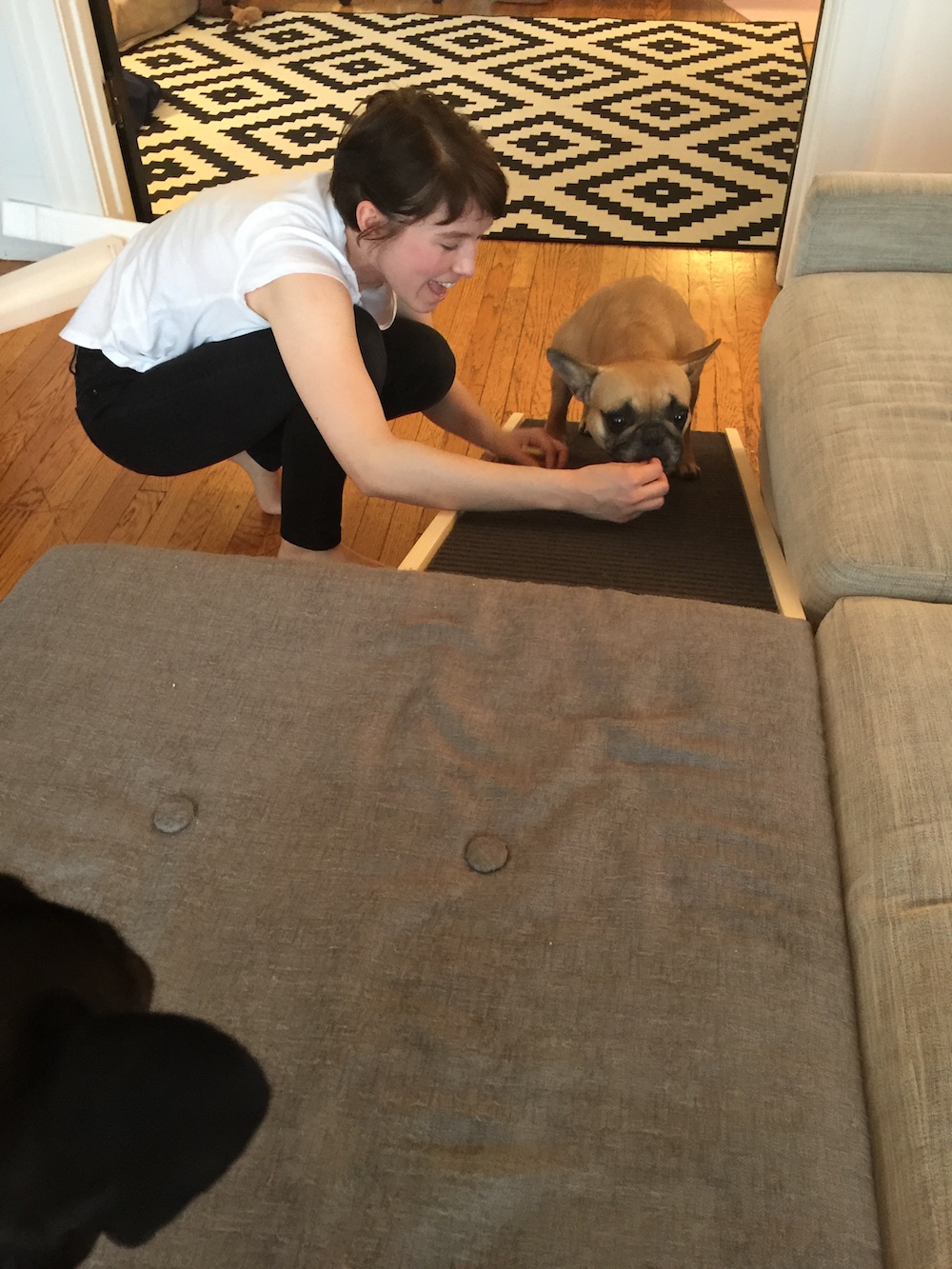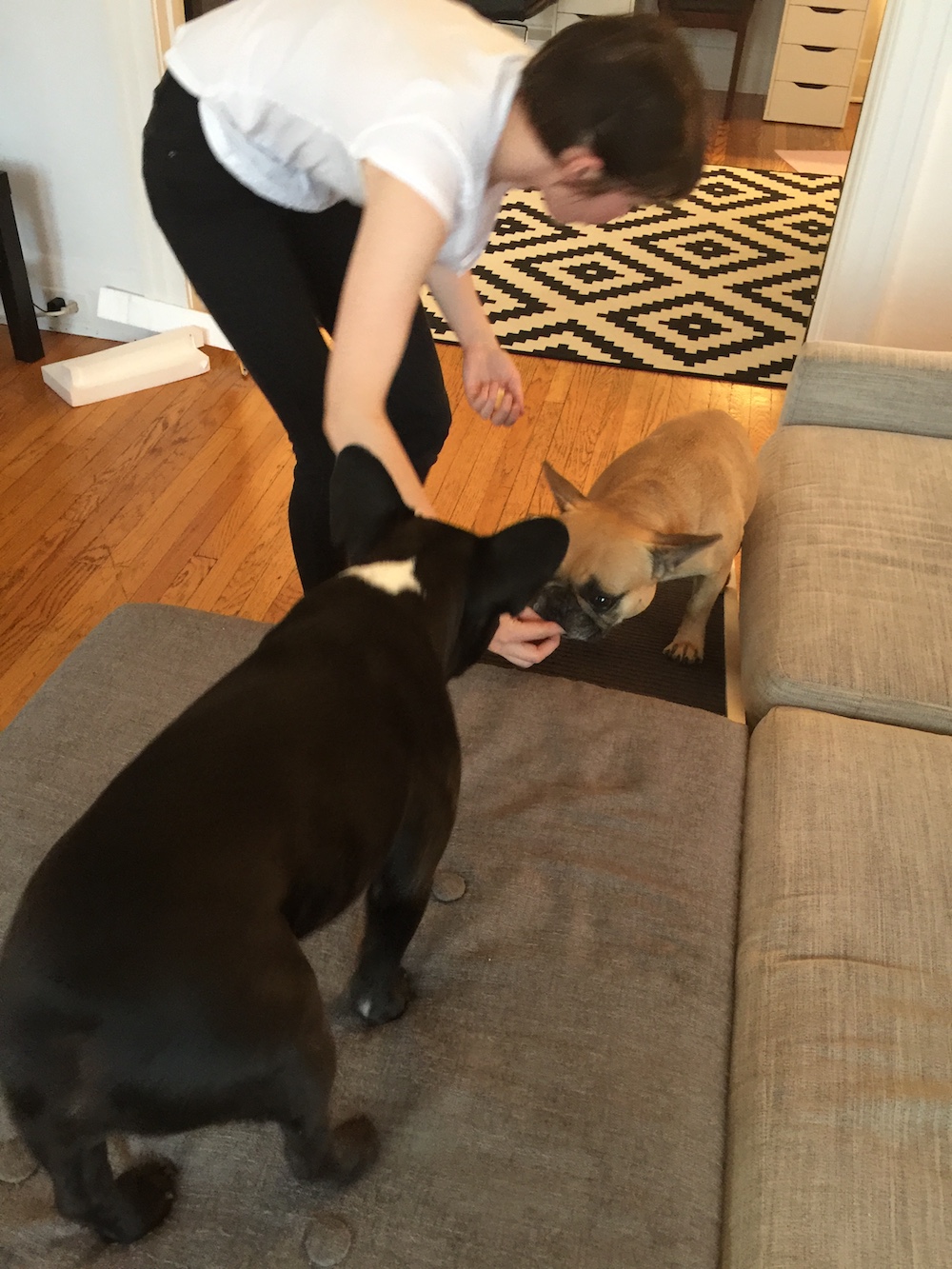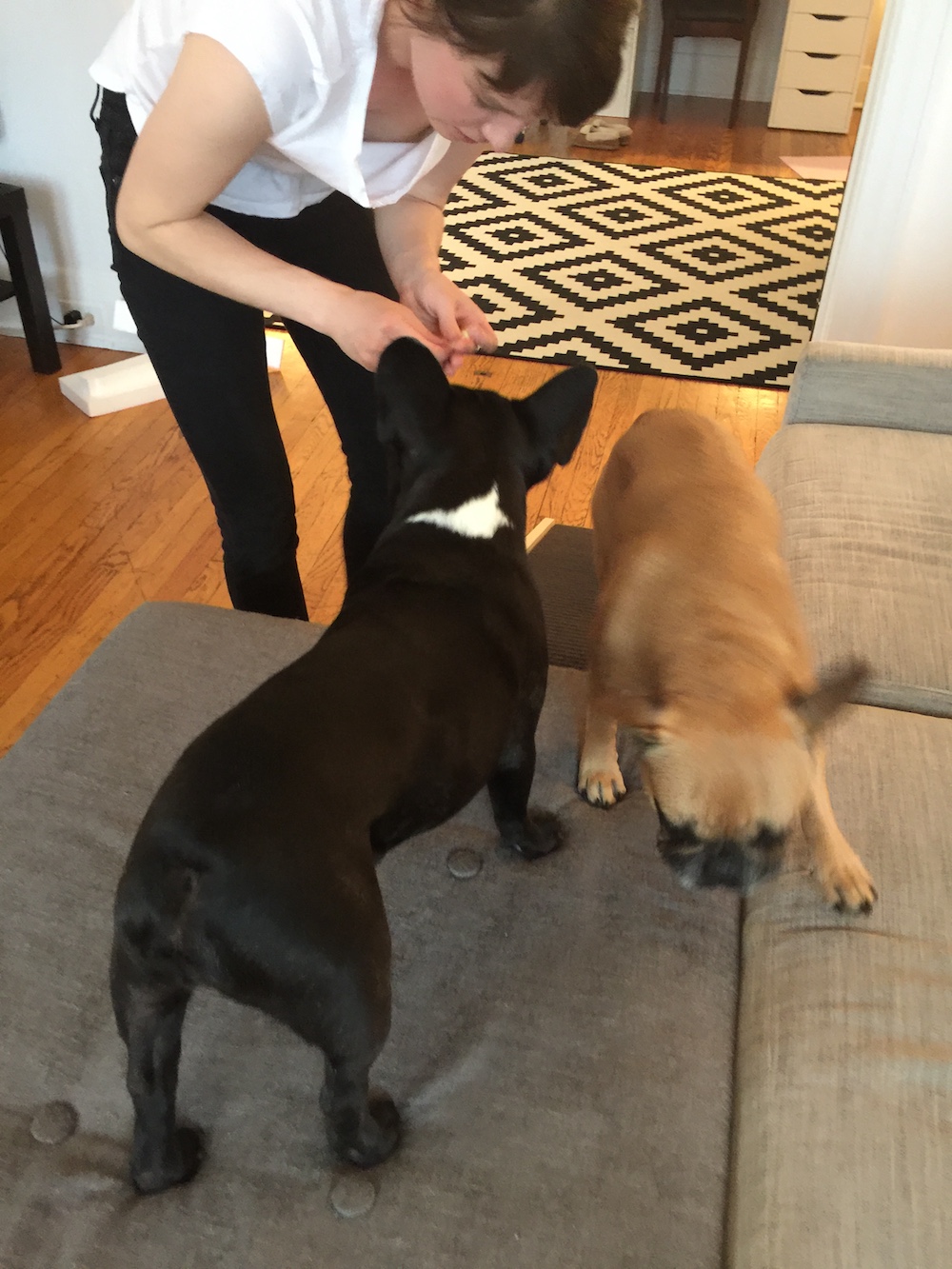 DIDN'T SHE DO 'MAZING, YOU GUYS!!?? DIDn"T SHE!!?? IKNOW!!
Truestory, she is still littlebits weirded out by the wooden hill, butt did you know!!?? Latertimes, Pop put it close to the BIGBED, plus Mirabelly got up on the bigbed all by her lonesome!! YUP!! She does NOT like wooden hills, guys butt she luvluvloves to do stuff all by her lonesome!! That is for reals!! ……………
There you GO-GO-GO, everybuddy!! 😊❤️😊❤️😊❤️
That was pretty much the whole, entire daytimes for Mirabelly's FIVAL BIRTHDAYTIMES!! 'Cept for the MEATYCAKE part that we showed you lastimes - 'MEMBER!!?? Prolly you do!! I SURE DO!! Ha ha!! ……..
Anyhoozle … it was a 'MAZING daytimes full up with sooperfun HappyFunTimes!! Sure was!! Only thing that wouldcoulda made it waymorebetter is if …
YOU GUYS WERE HERE TOO!! ❤️…
MIrabelly says so too!! Maybe NEXTEST yeartimes you can come over for visitational hangout-ery, guys!!
Whatchathink!!?? That would be our most FAVOURITIST IN ALL OF EVERTIMES, wanna know how come!!??
'CUZ WE LUVLUVLOVE YOU GUYS!!
😊💜😘💜😍💜 ………………
OKEEDOKE!! 😊❤️
Now is when we say HappyMerryWeekendtimes, to you!! Hope you have lotsa 'mazing exploradventures plus HappyFunTimes too, plus 'member to not forget:
😮😝😜 GET TO THE OUTSIDEPLACE FOR CRYING OUT PETE!! 😮😝😜
It is soopergood for your brainmelon, plus alla your other parts too, K? K!! See you latertimes, friendlyfriends!!
😍❤️ HappyHeartHugs for YOU!! ❤️😍
H❤️H❤️H❤️