JOHN E. PEARCE CONSERVATION AREA
Features:
Wilderwalking on SPICER TRAIL!!

Chirpybird watcherating!!

Oldentimer Backus-Page House Museum!!

Rollycar Wildertrails too!!

Oldentimer Steeplehouse is close!!
JOHN E. PEARCE
CONSERVATION AREA
Park Review #533
Snort Index Rating: 3.5 SNORTS!!
Box 9,
Port Burwell, Ontario, Canada
Hey Hidey-ho, friendlypals!! 😊❤️😊❤️😊❤️
Check it out and stuff!! Me plus Mirabelly got to go traveltripping with our Pop to a shinynew park we have neverever even been to befores!! Yup!! Plus you know what THAT means, amirite!!?? 'Course!! It is …
TIMES FOR A PARK REVIEW!!
Firstofalls, it is sooper'portant to know this park has a buncha differenter chunks, plus there is even a whole differenter place for checking out down the rollycar road, so for THIS times, I am gonna review each chunk of place all by it's lonesome, K? K!! Just so's your lookingmarbles can know what I am talkings 'bout, have a look at alla the differenter chunks on this picturestory!!
Firstest chunk:
THE BACKUS-PAGE HOUSE MUSEUM!!
This is the firstest chunk of place your lookingmarbles will see when your rollycar moseys into the parking rodeo, guys!! Yes!! Plus there is alreadytimes lots for checking out!! Like:
A gigantical POOPCLOSET!!

A teensy place for putting WORDYBITS plus PICTUREPOSTERS on!!

A big 'ol FARMYBARN with designery onnit!!

A HUNNYHOUSE for buzzybees

GARDENPARTS

Other GARDENPARTS

An oldentimer GARAGE for stuffs we did not see plus an OFFICE for where visitors go

Plus … the oldentimer foreverhome called the BACKUS-PAGE HOUSE MUSEUM!!
Pretty neato, amirite!!?? IKNOW!! 'Course nobody was there when me plus Mirabelly went, so we could not get into any of the buildinghouses, butt … it was still soopercool for reals!! Check it out!!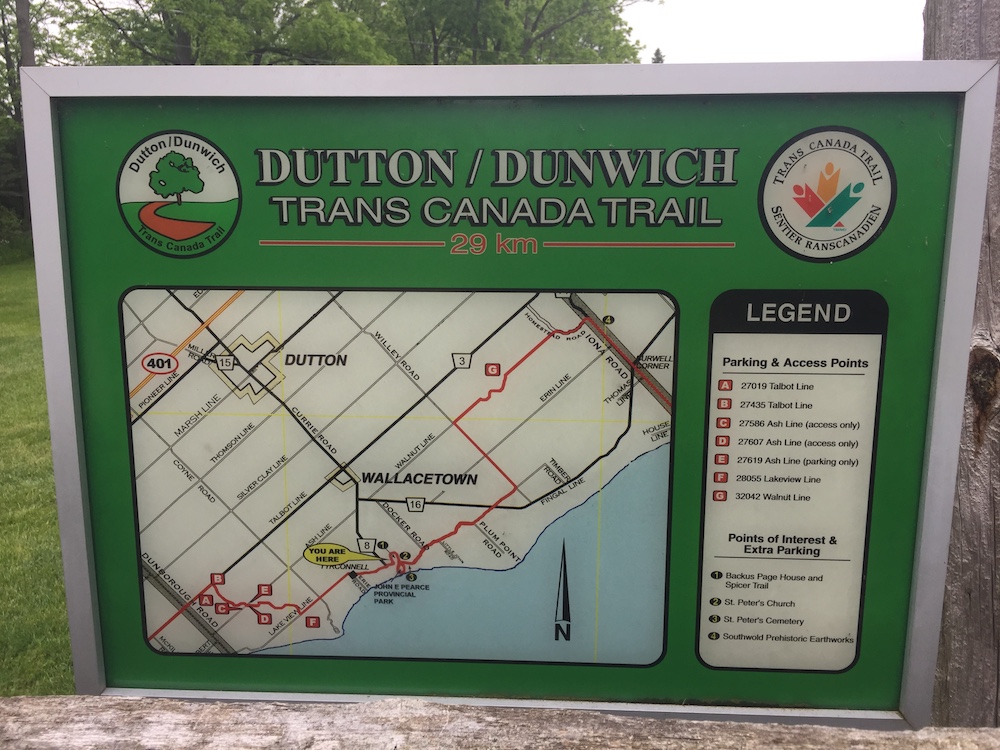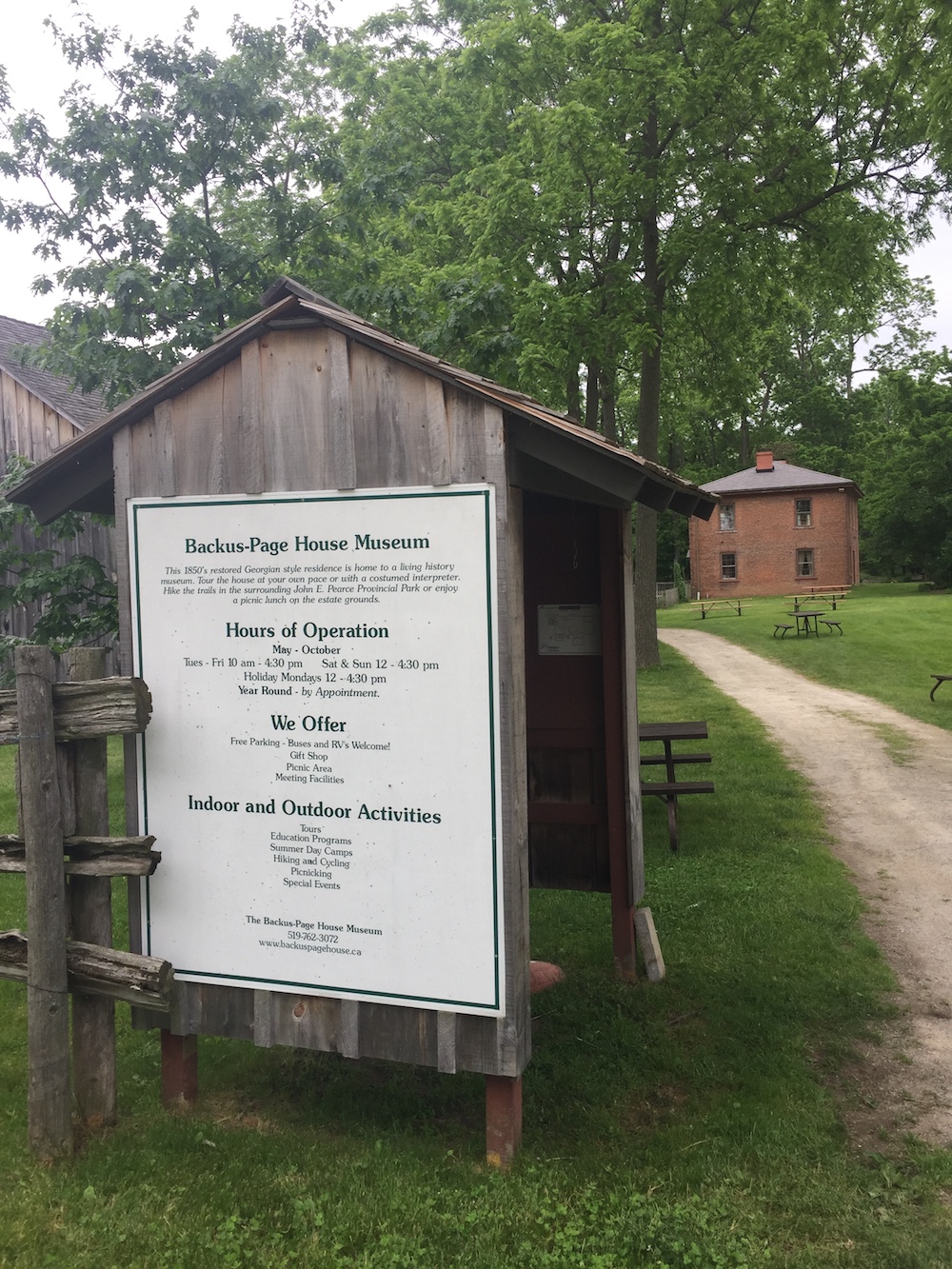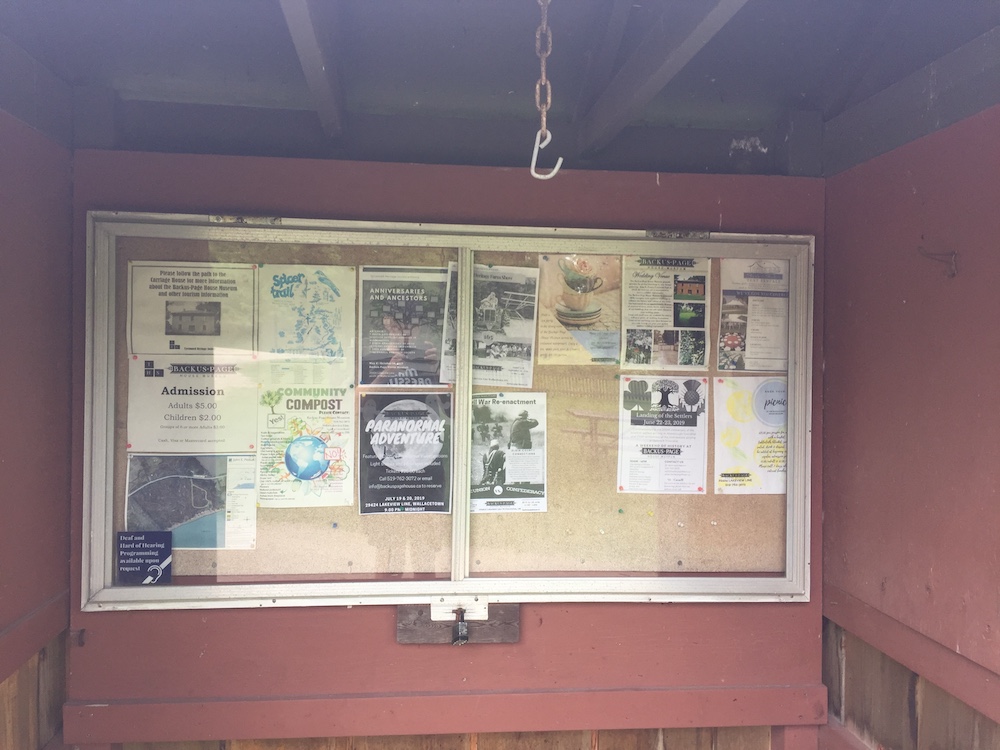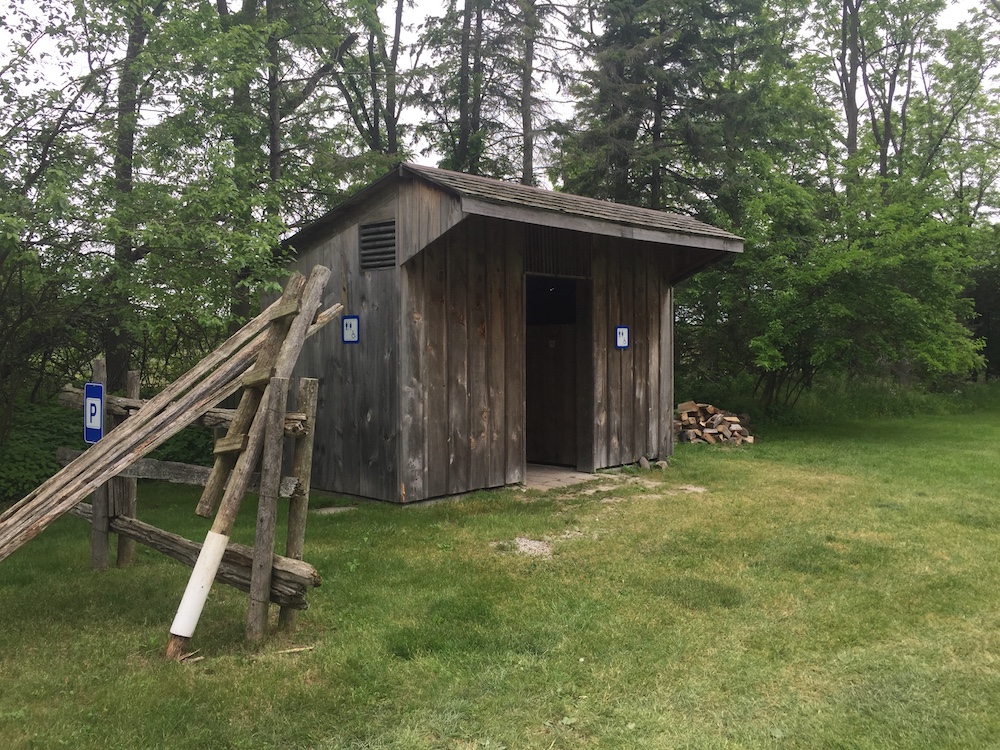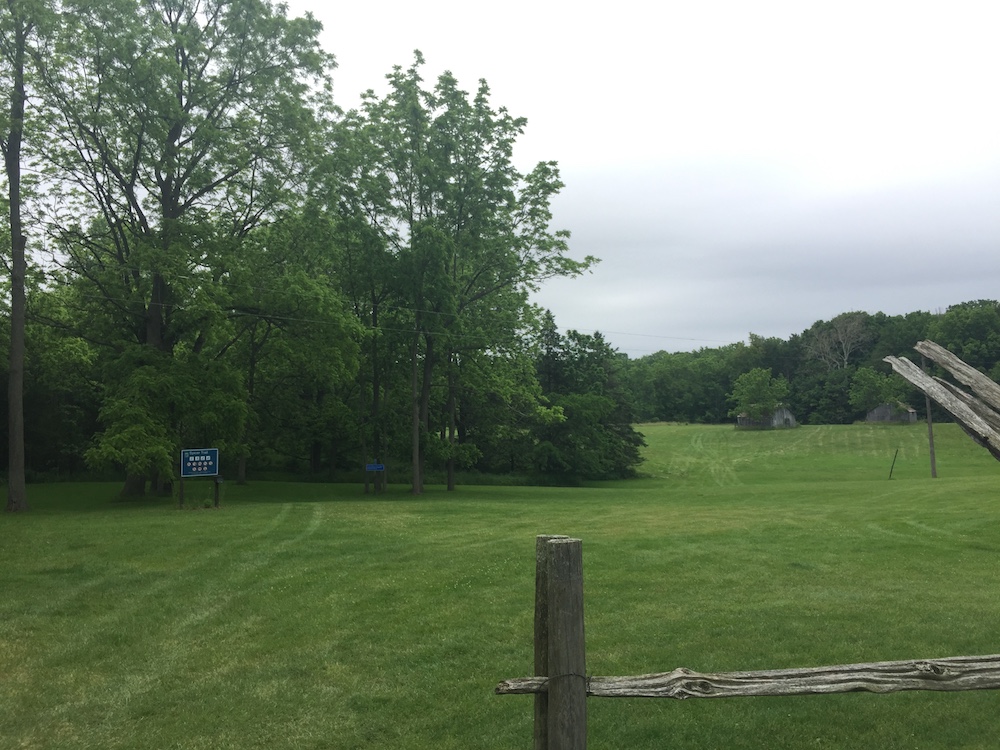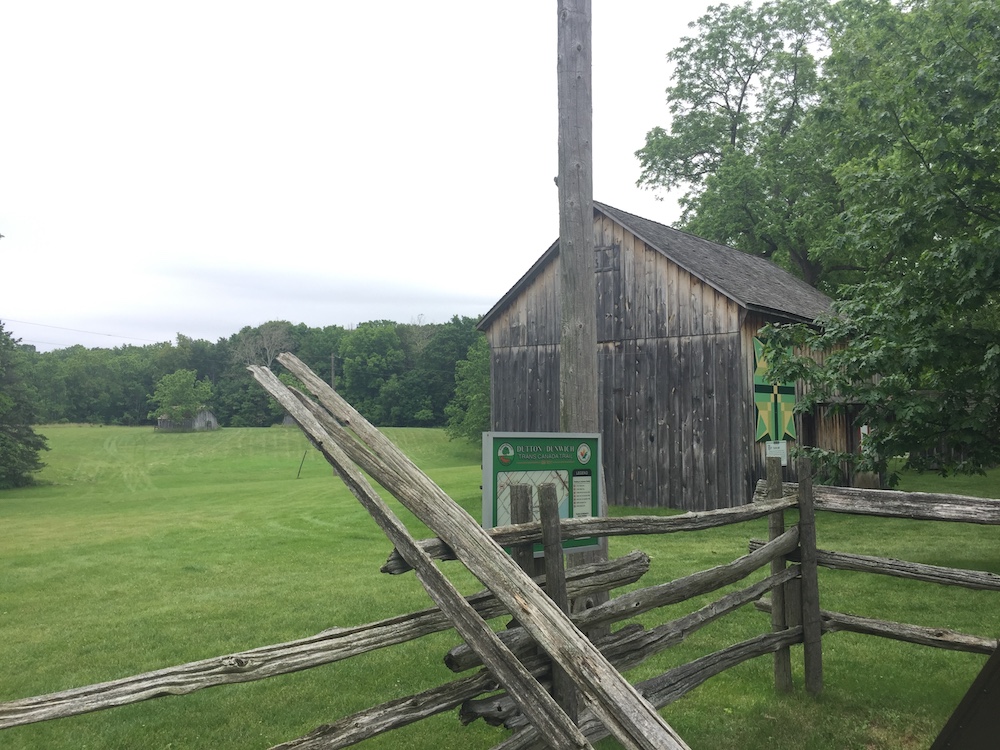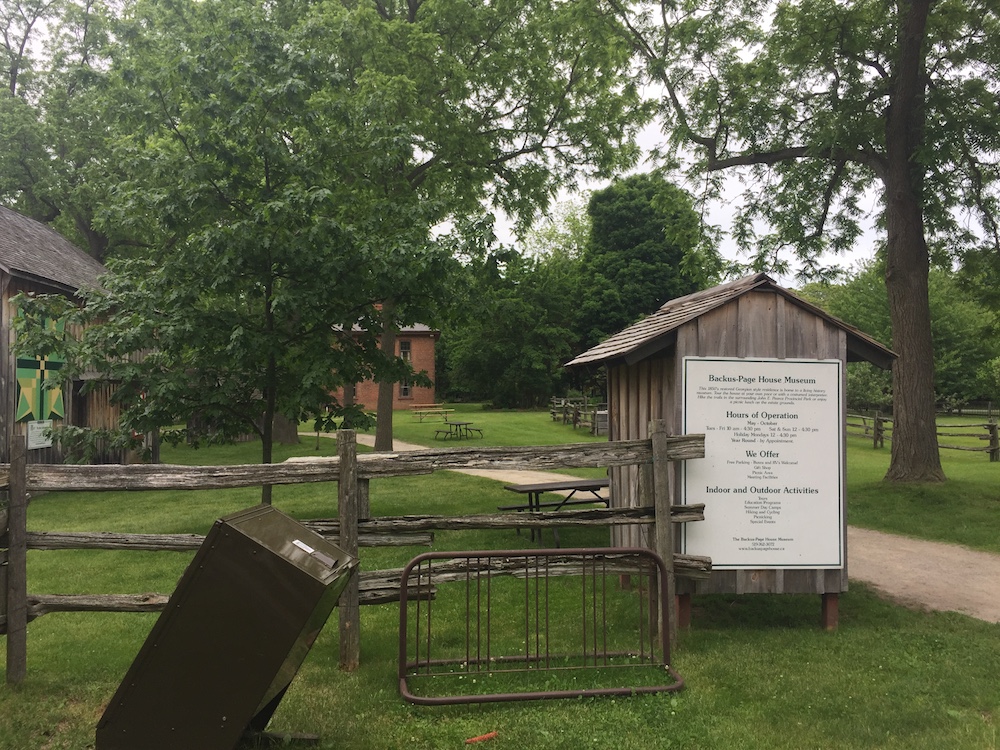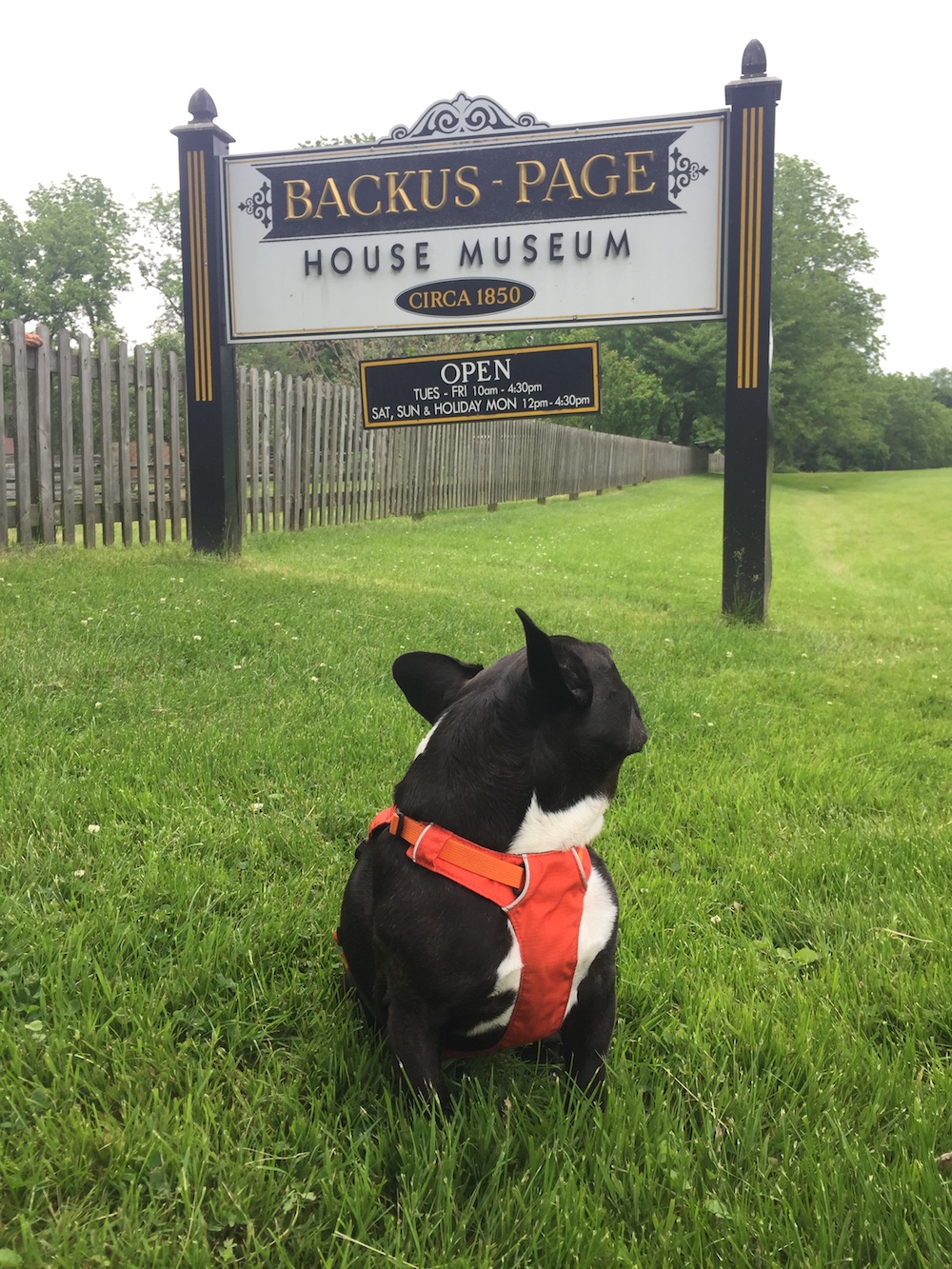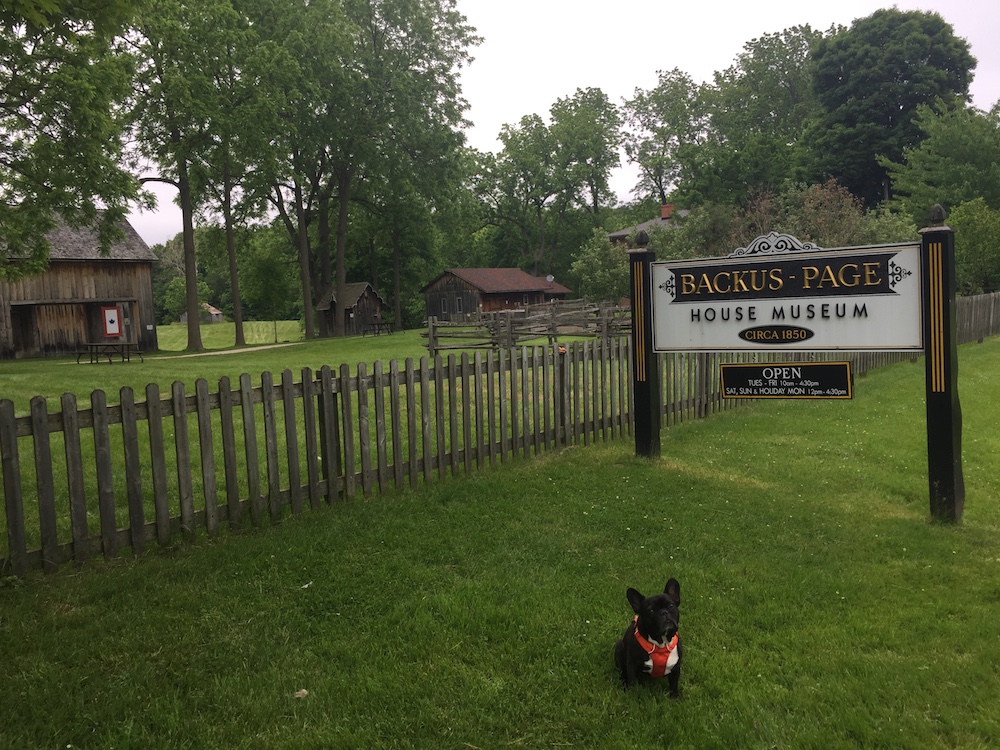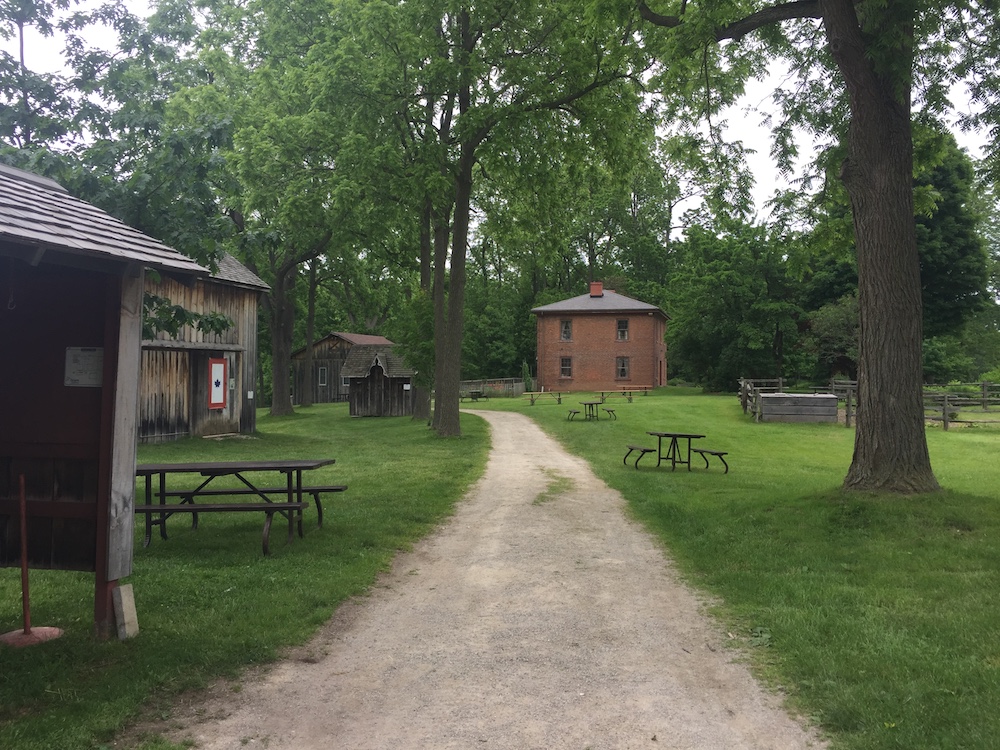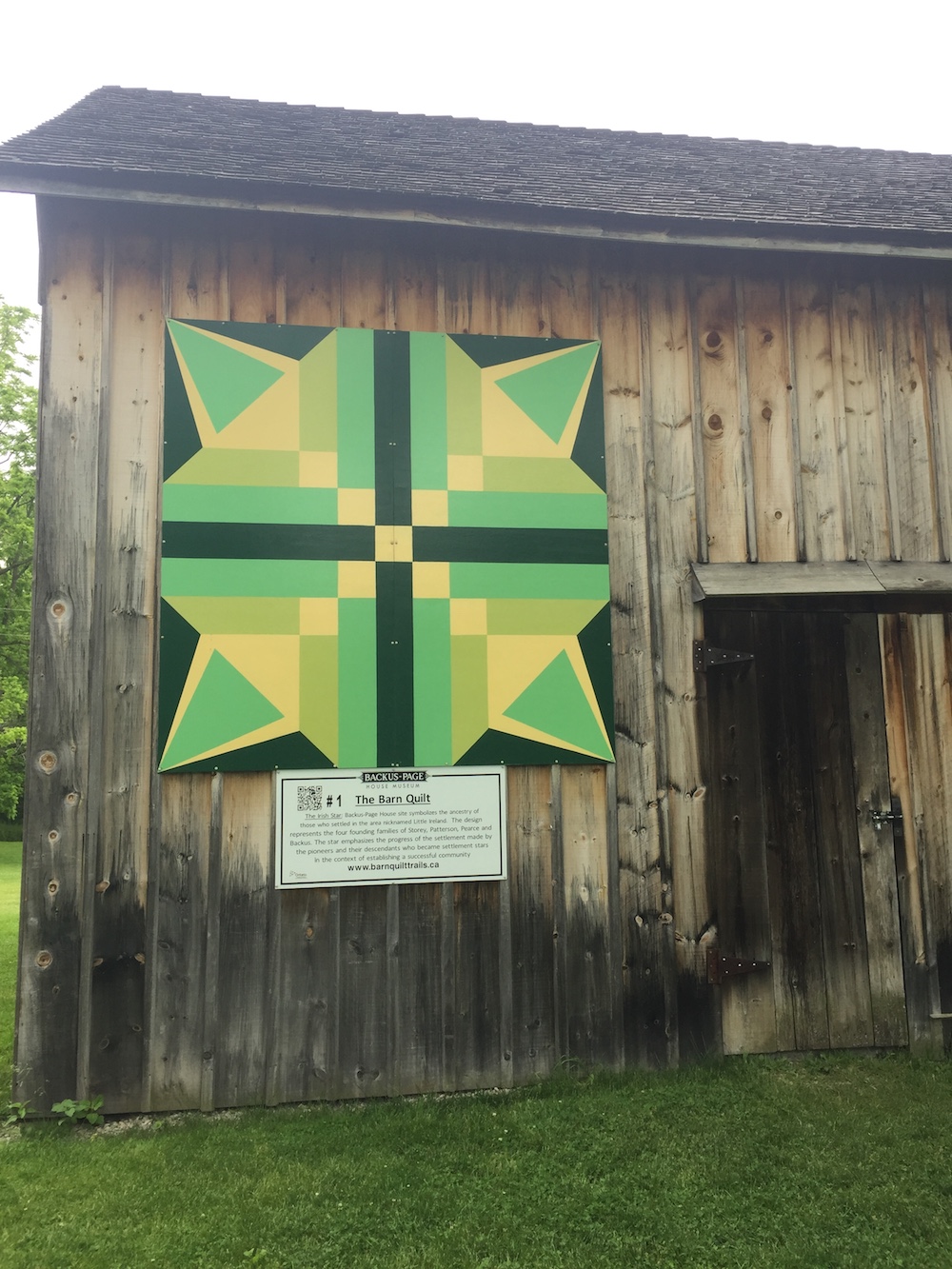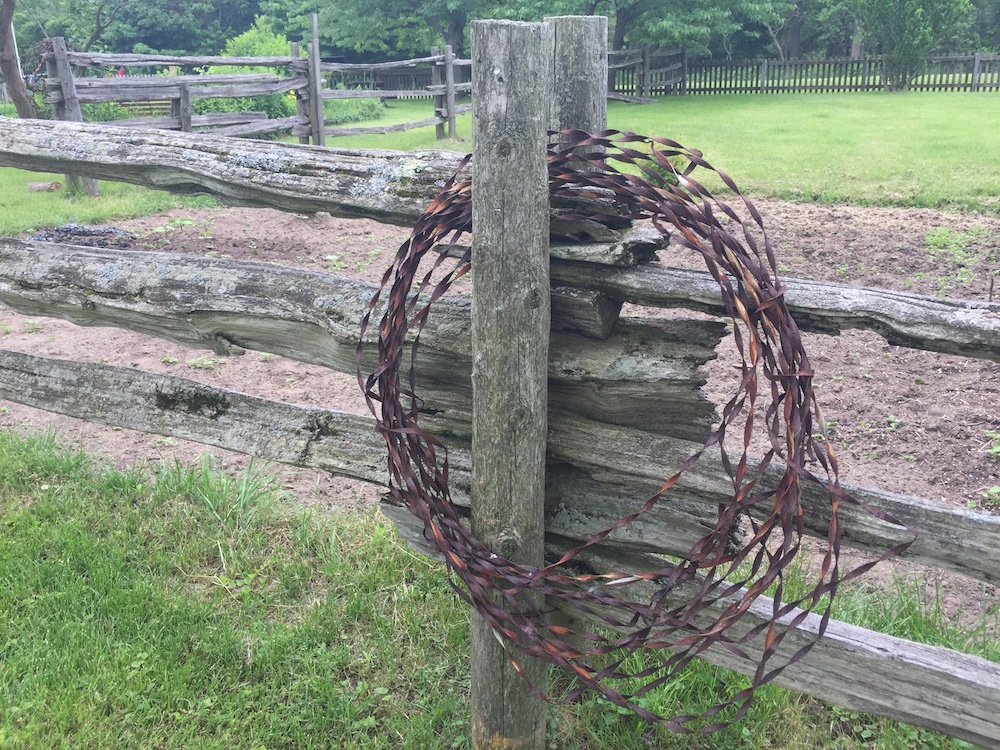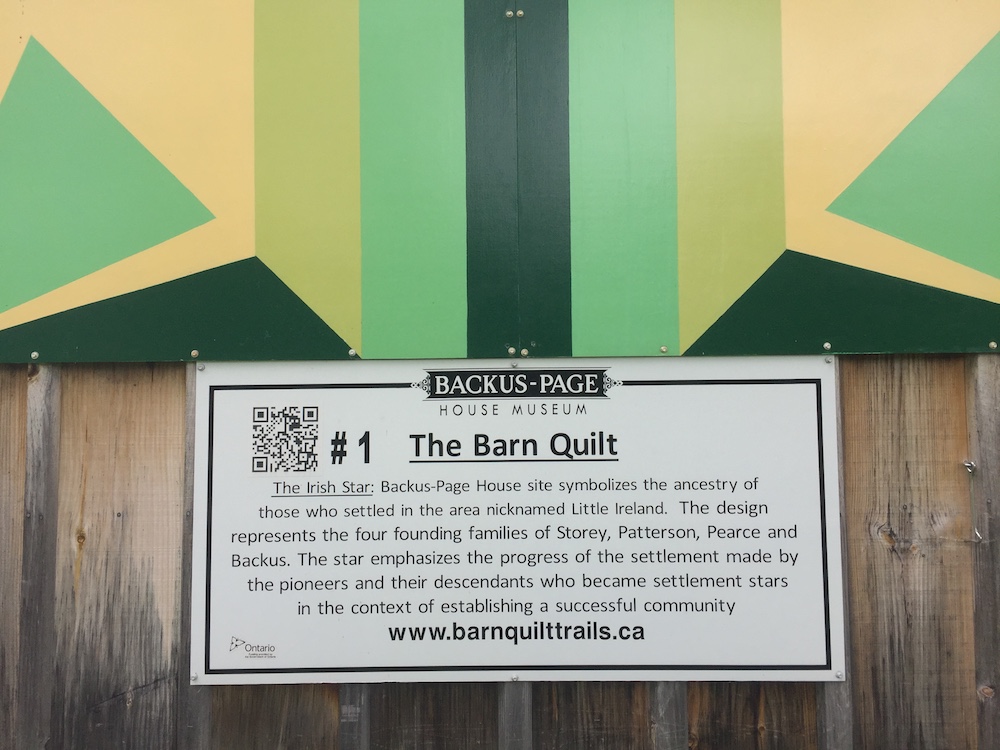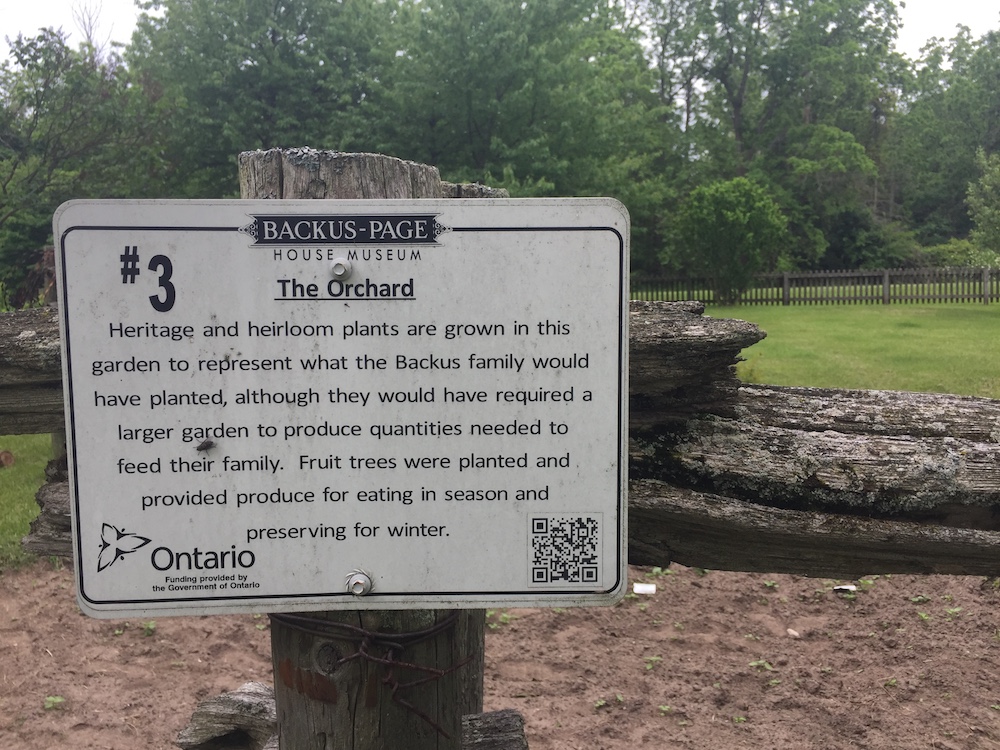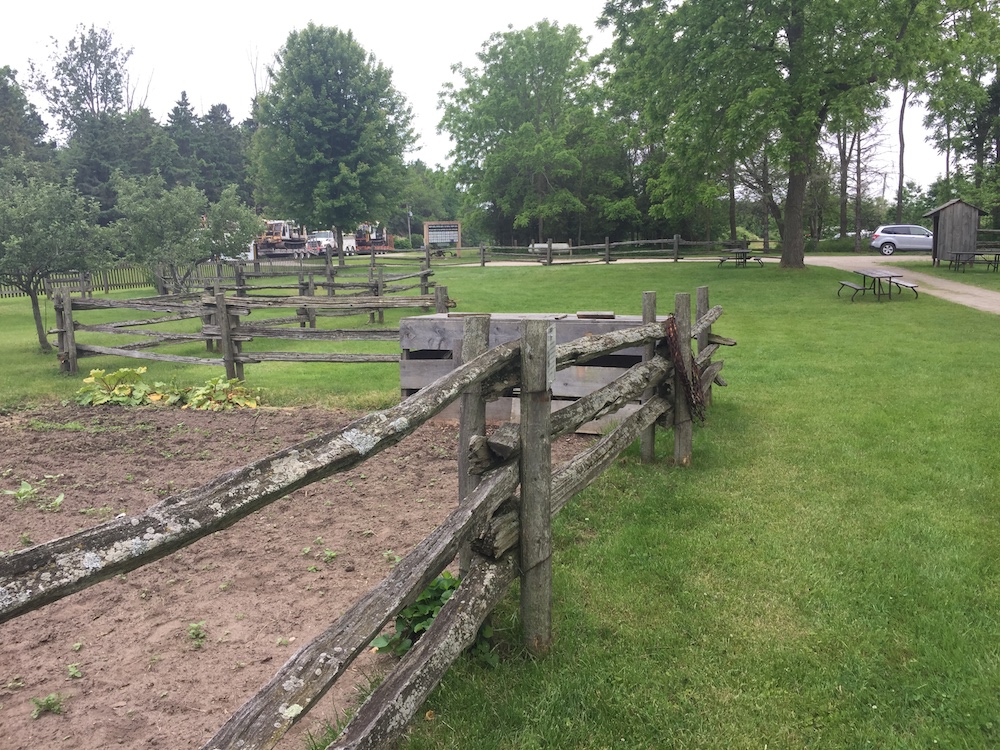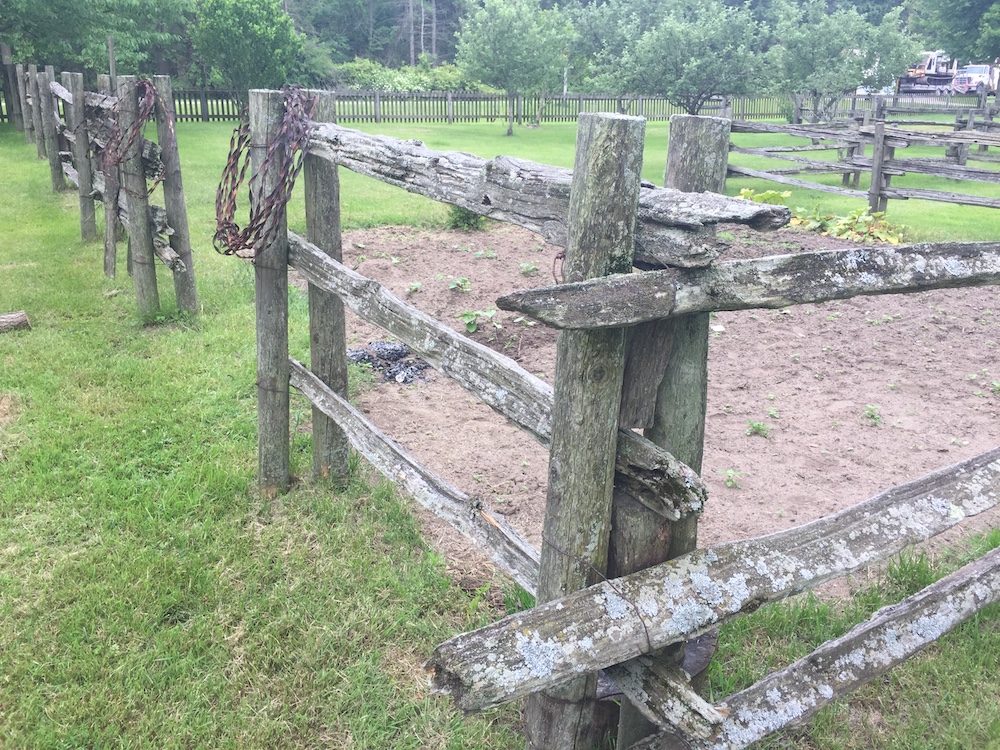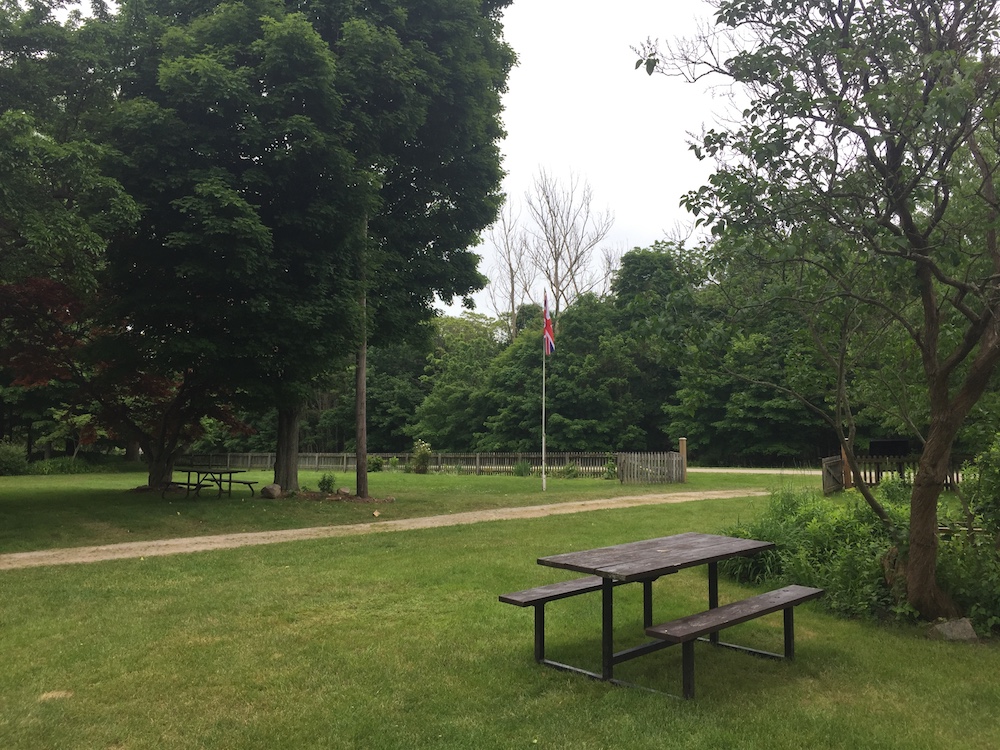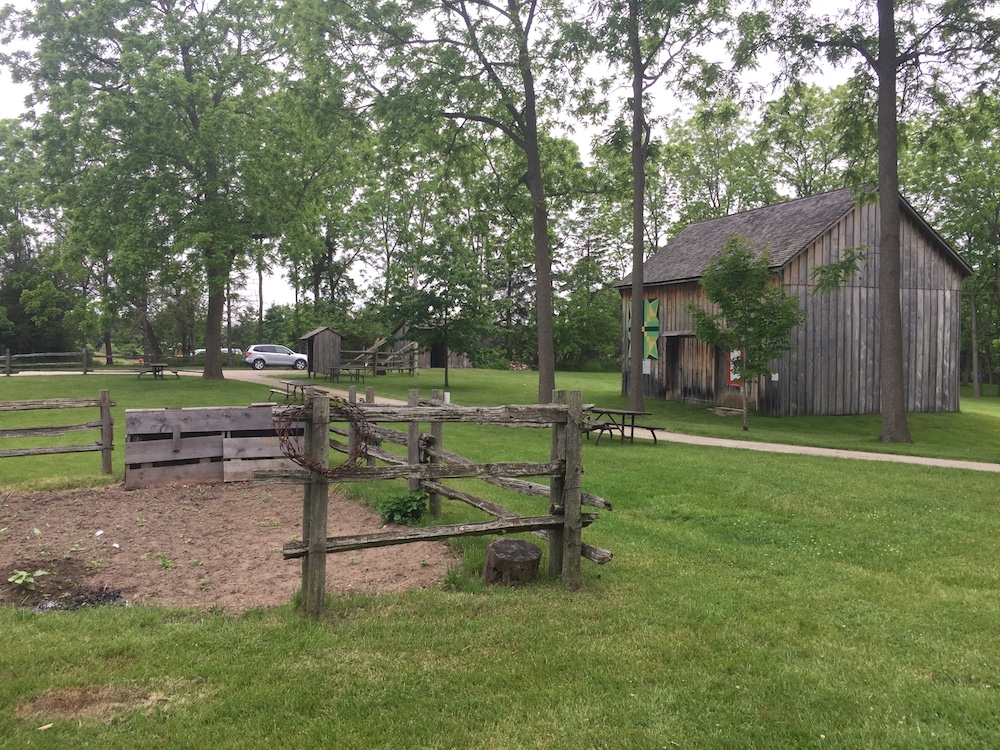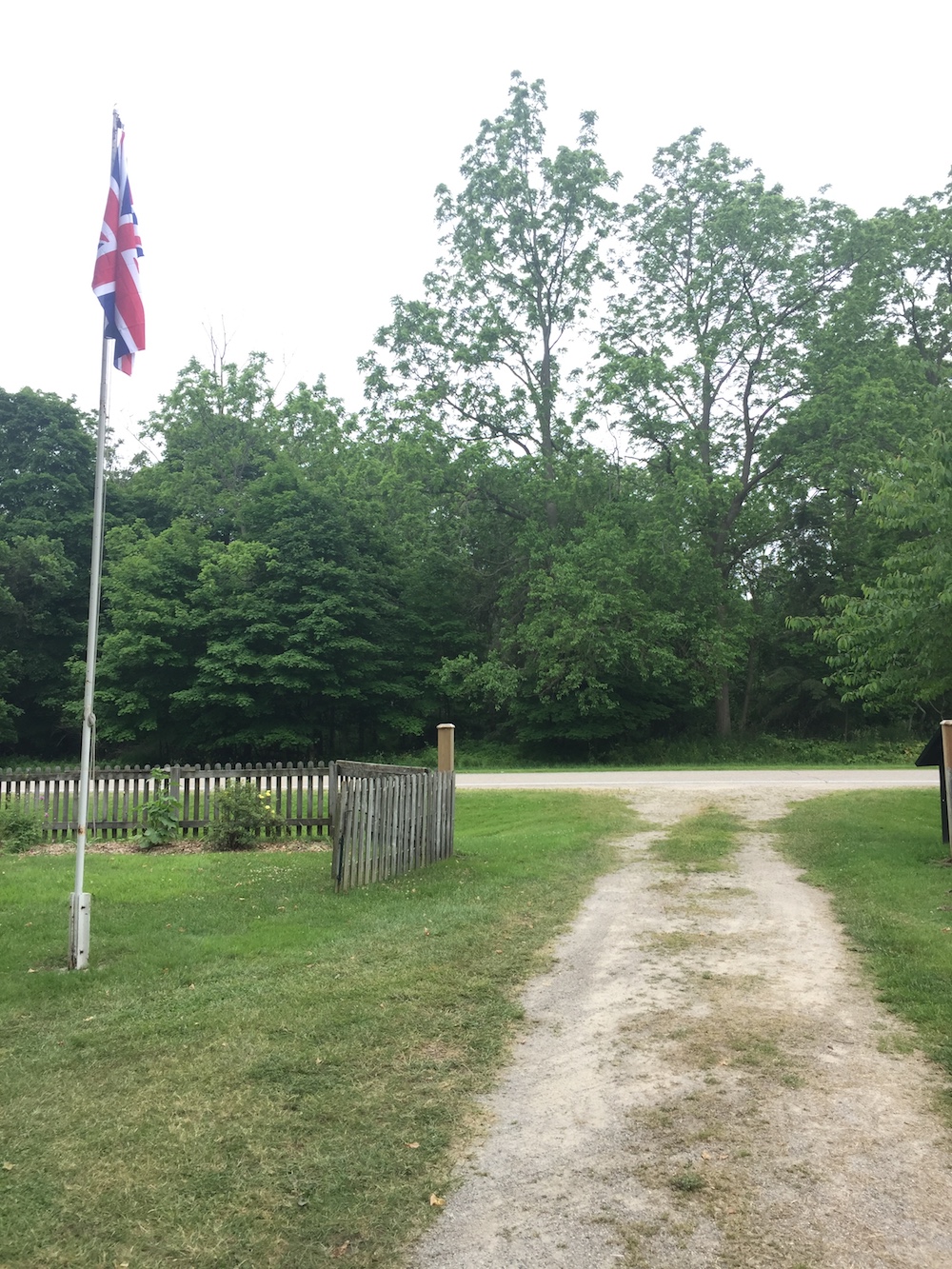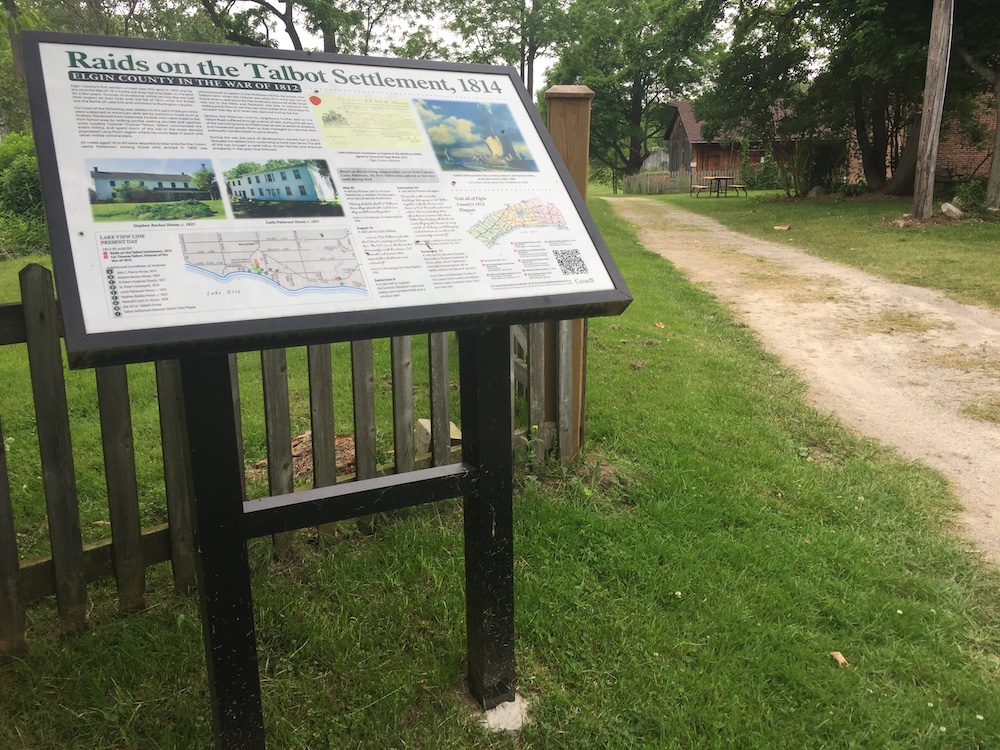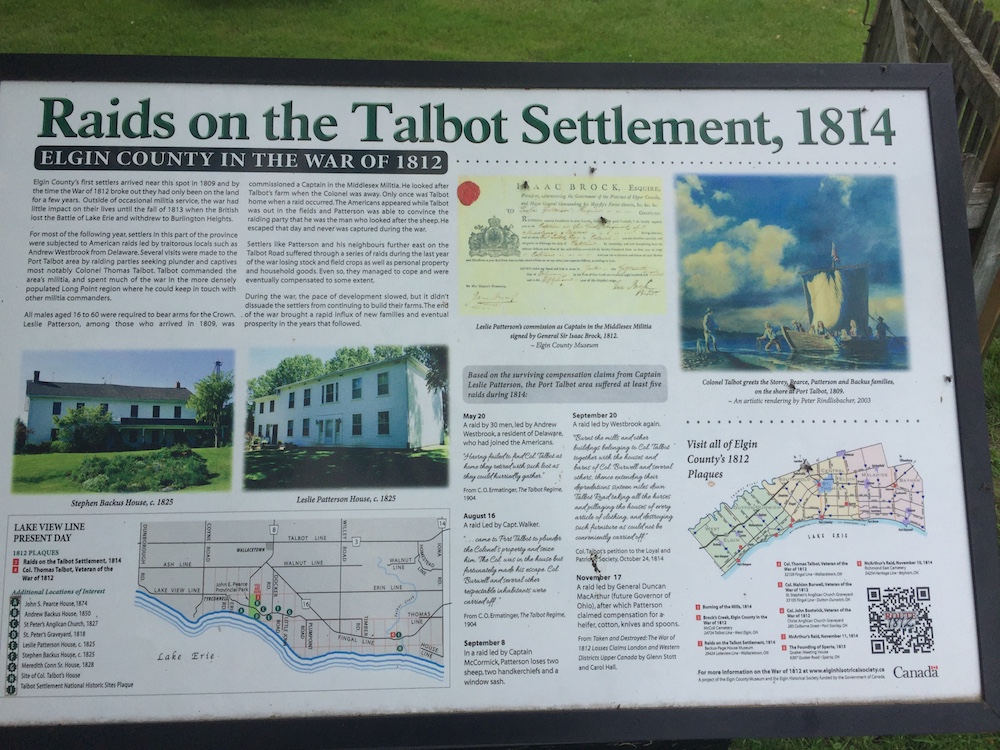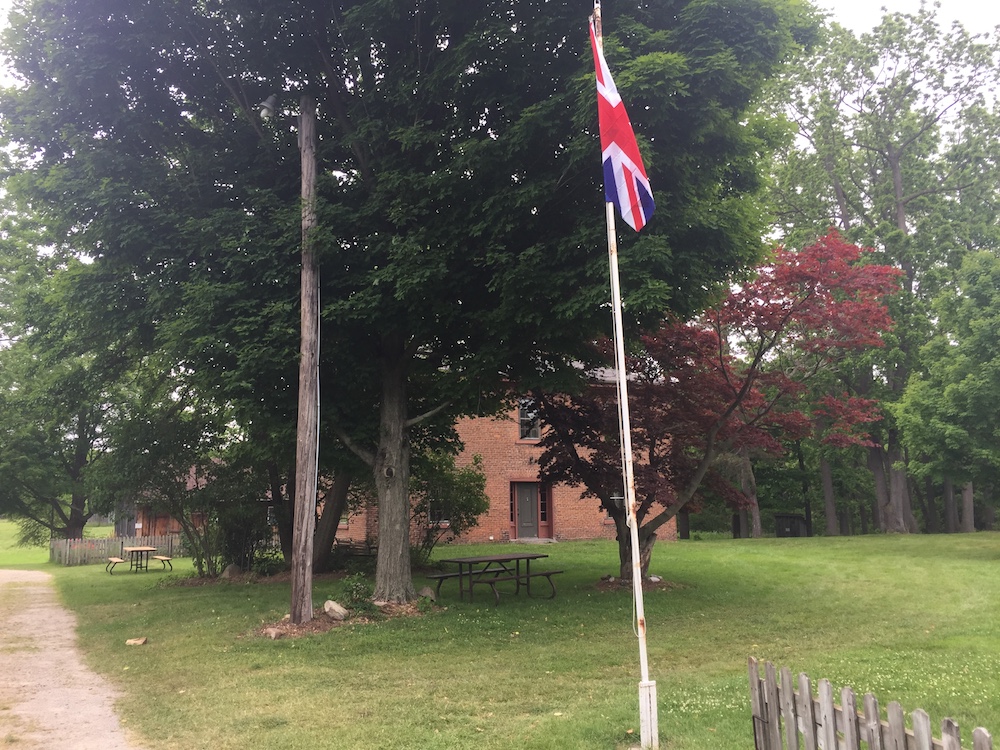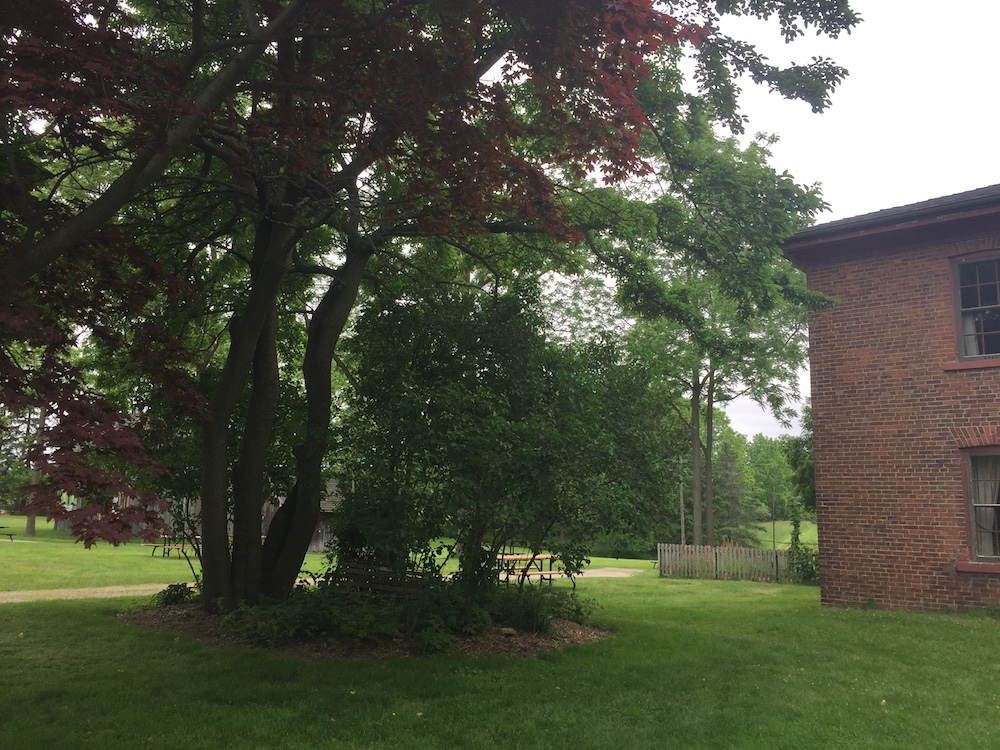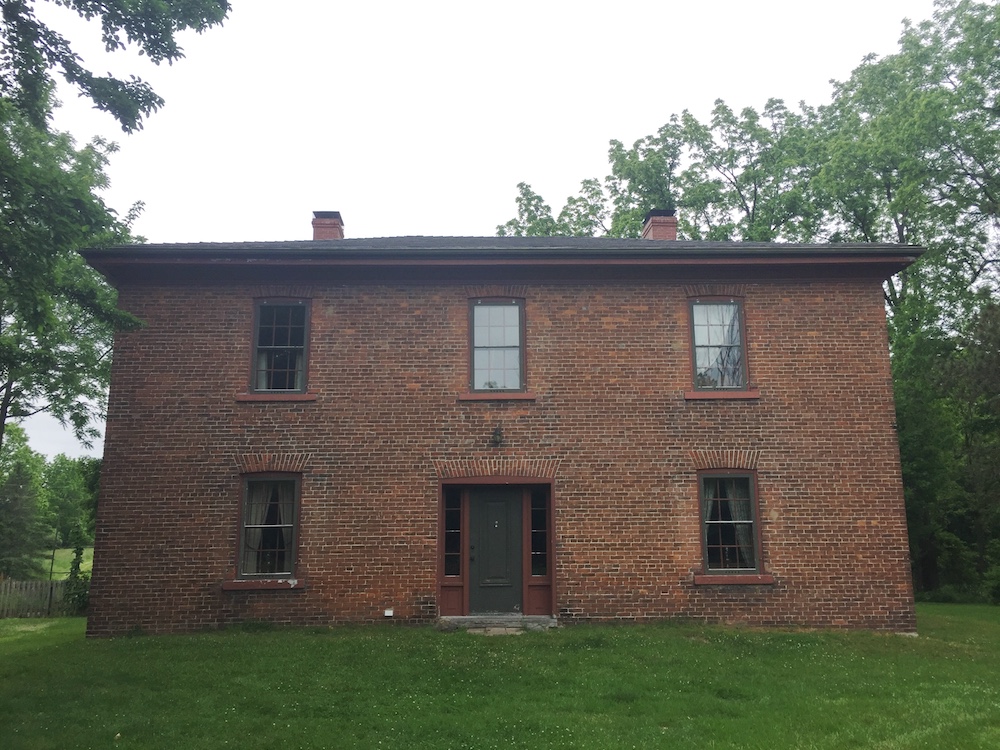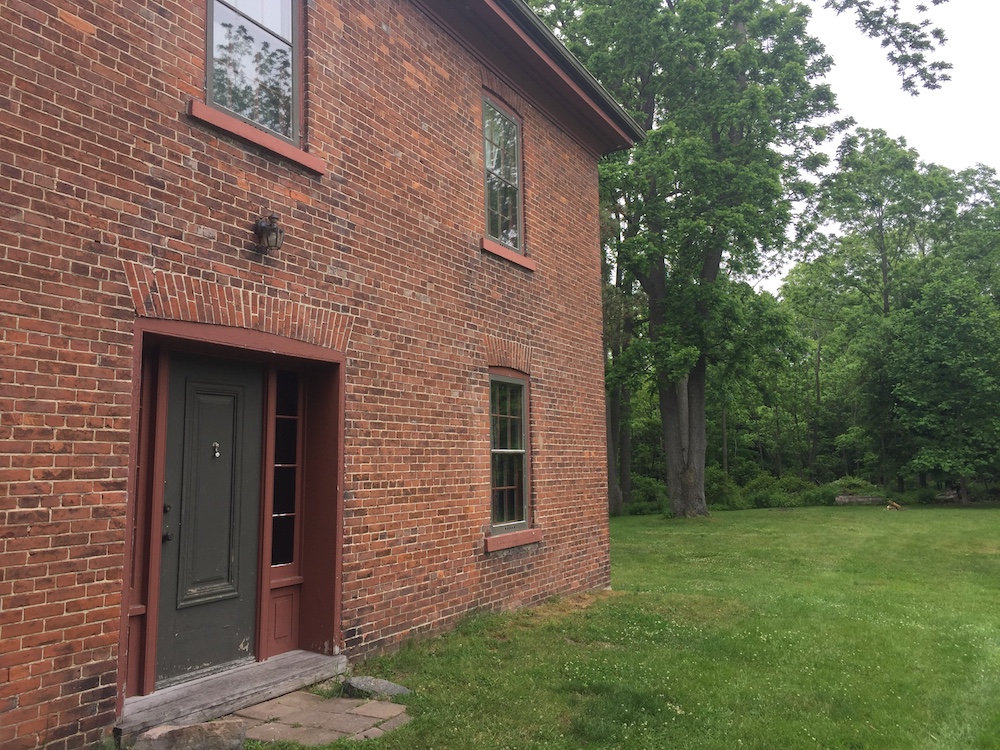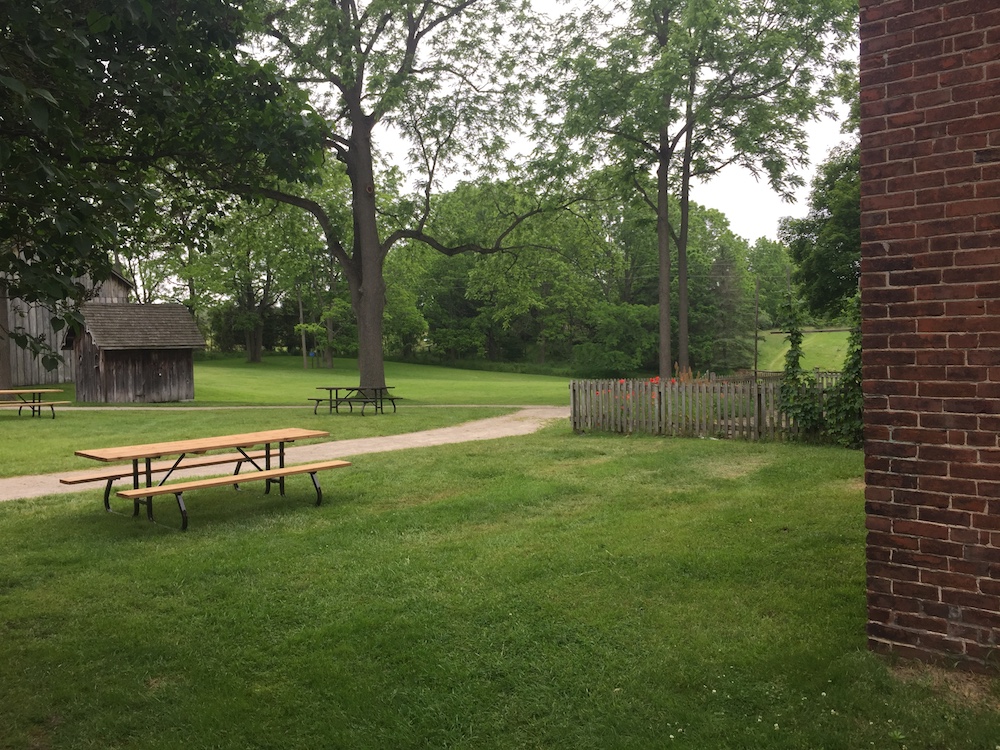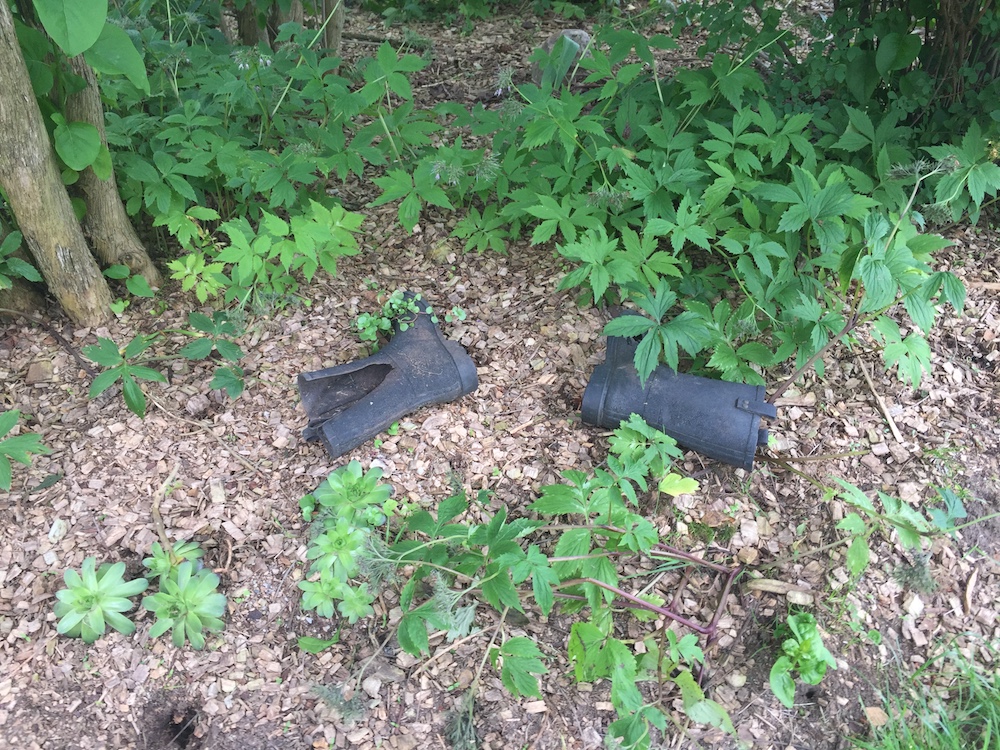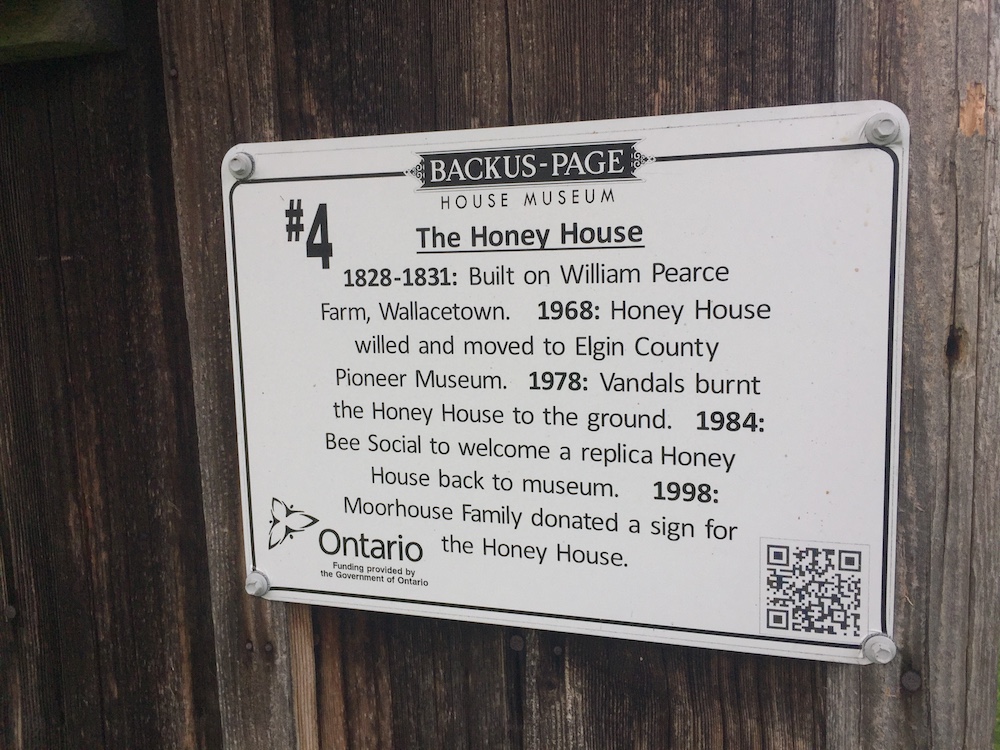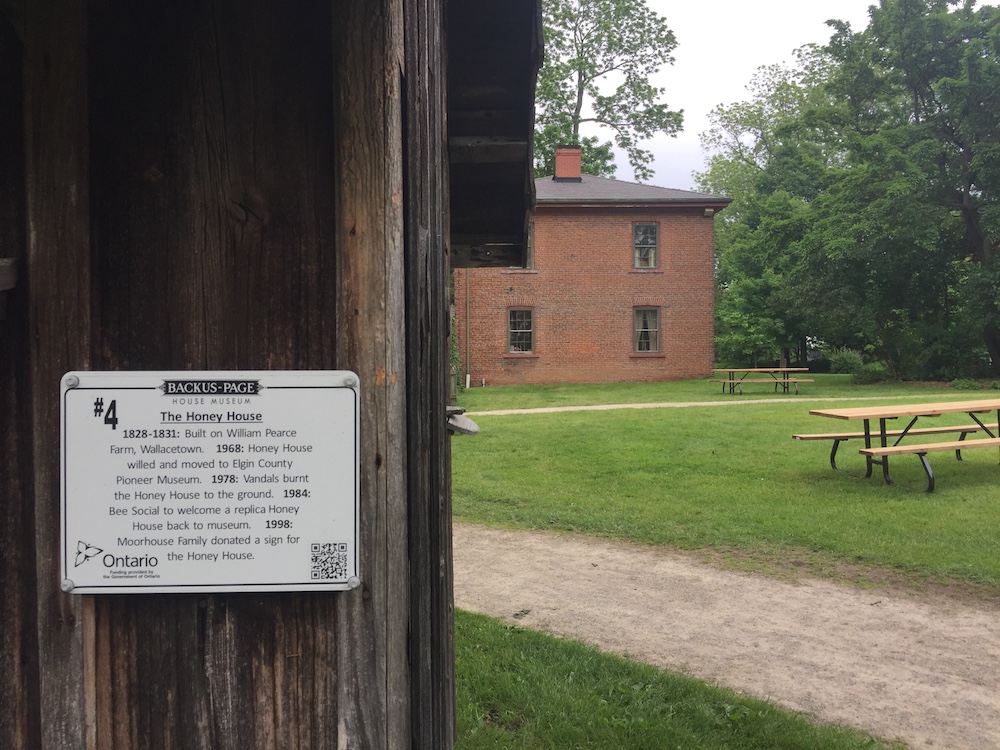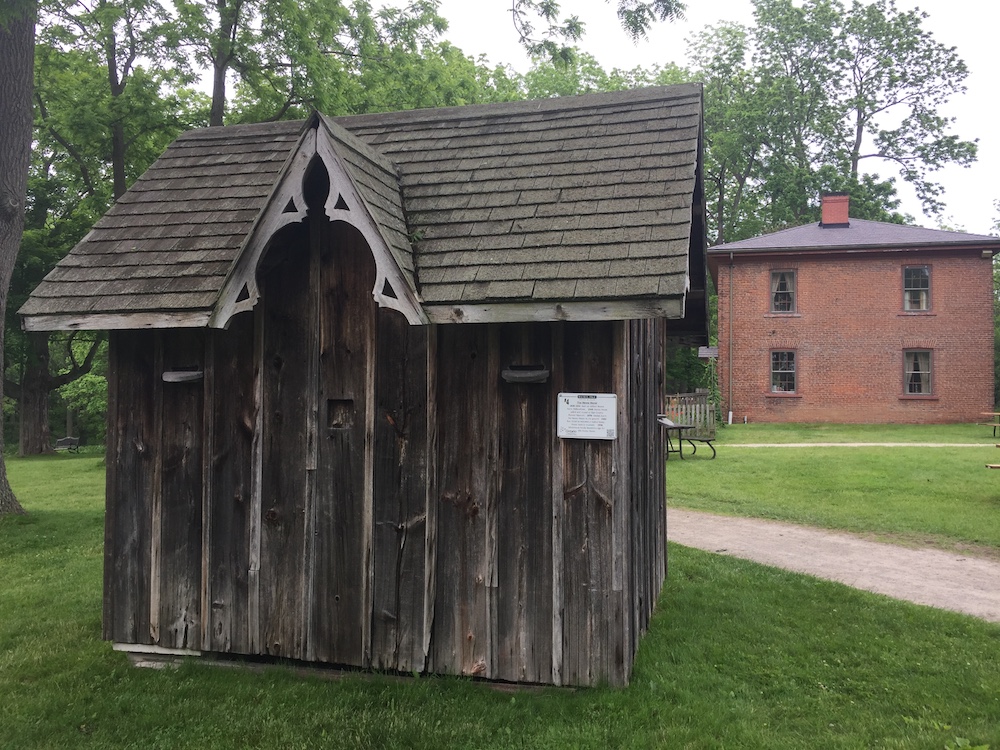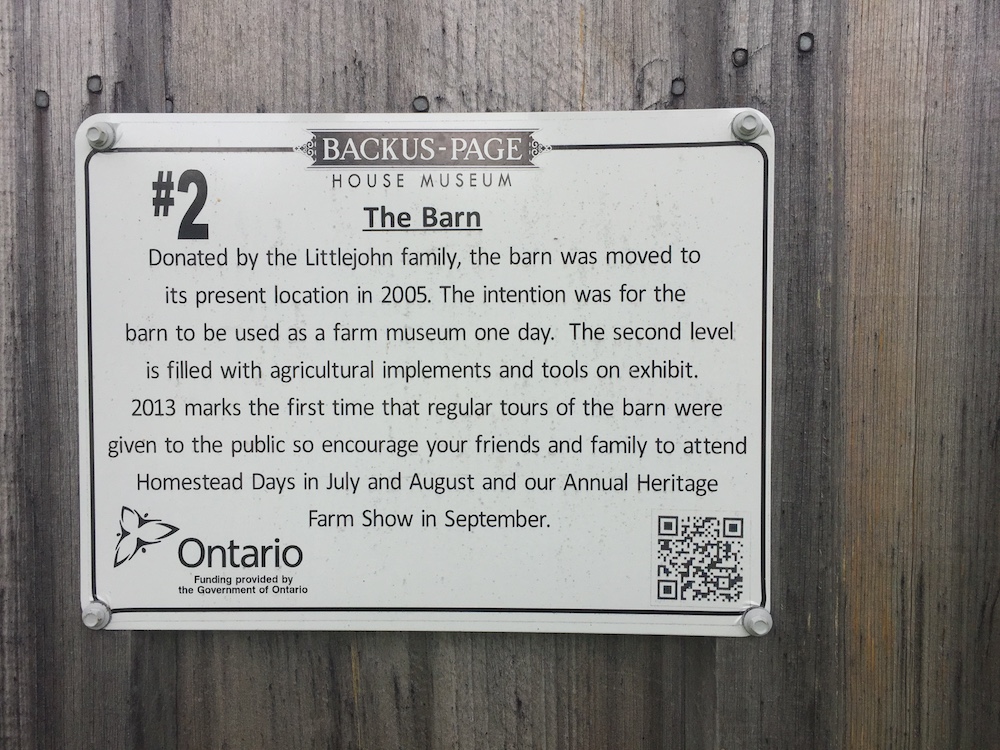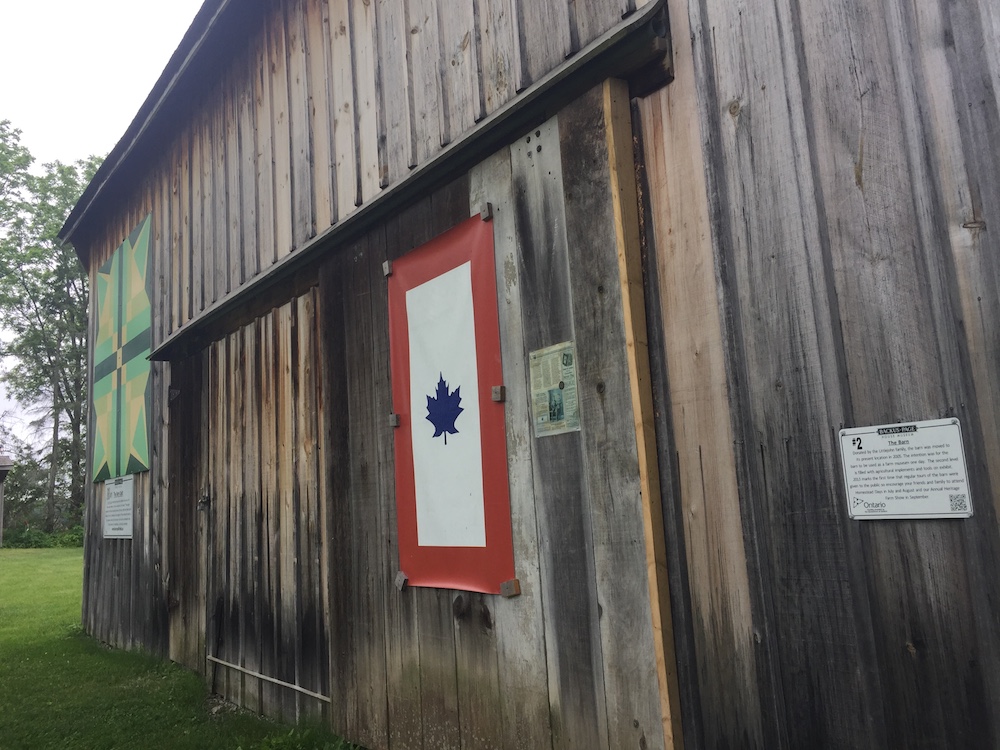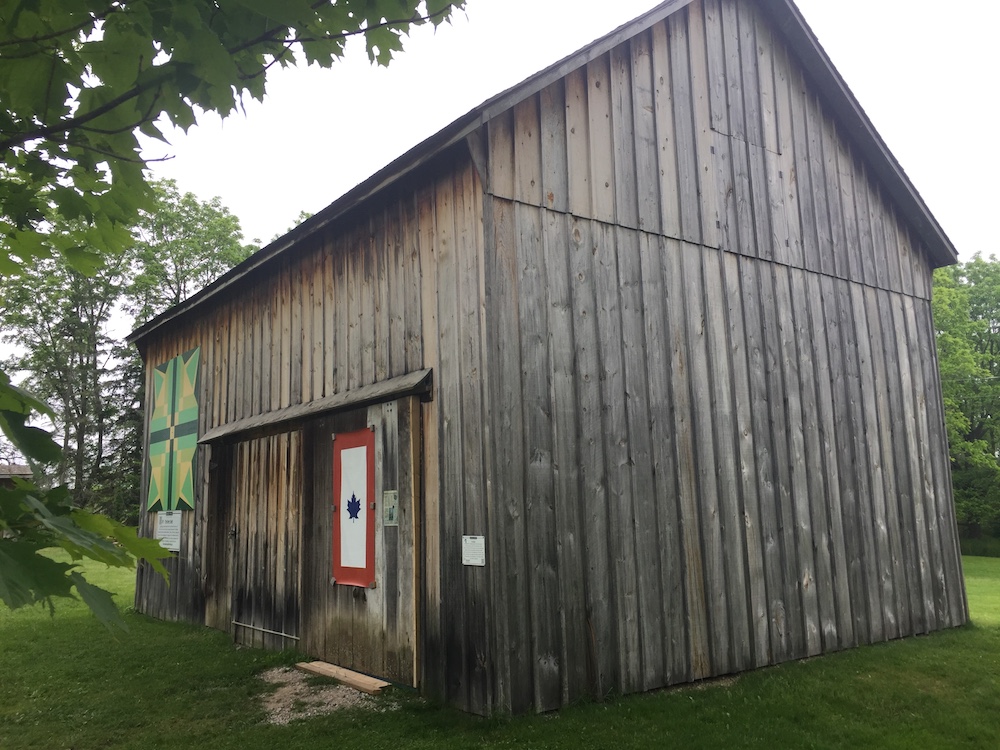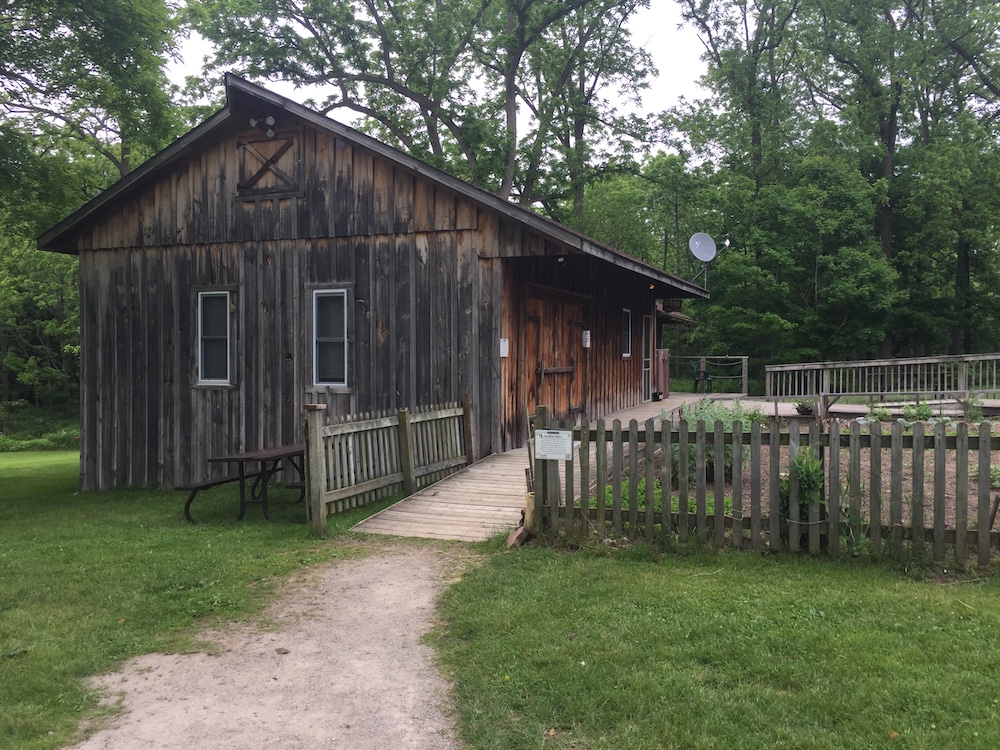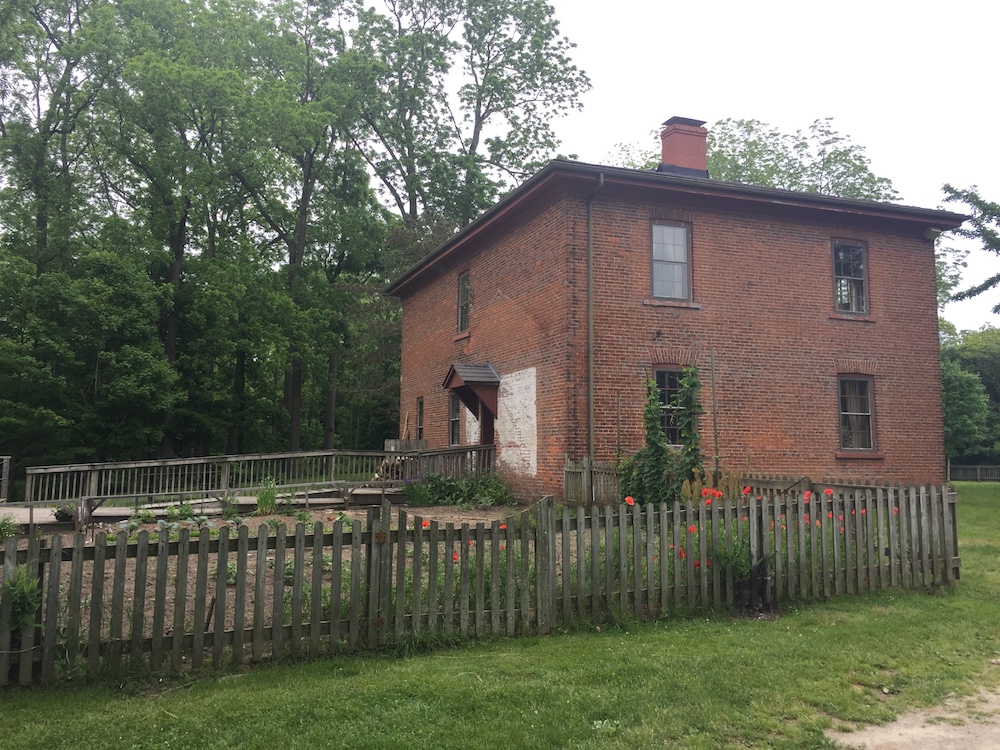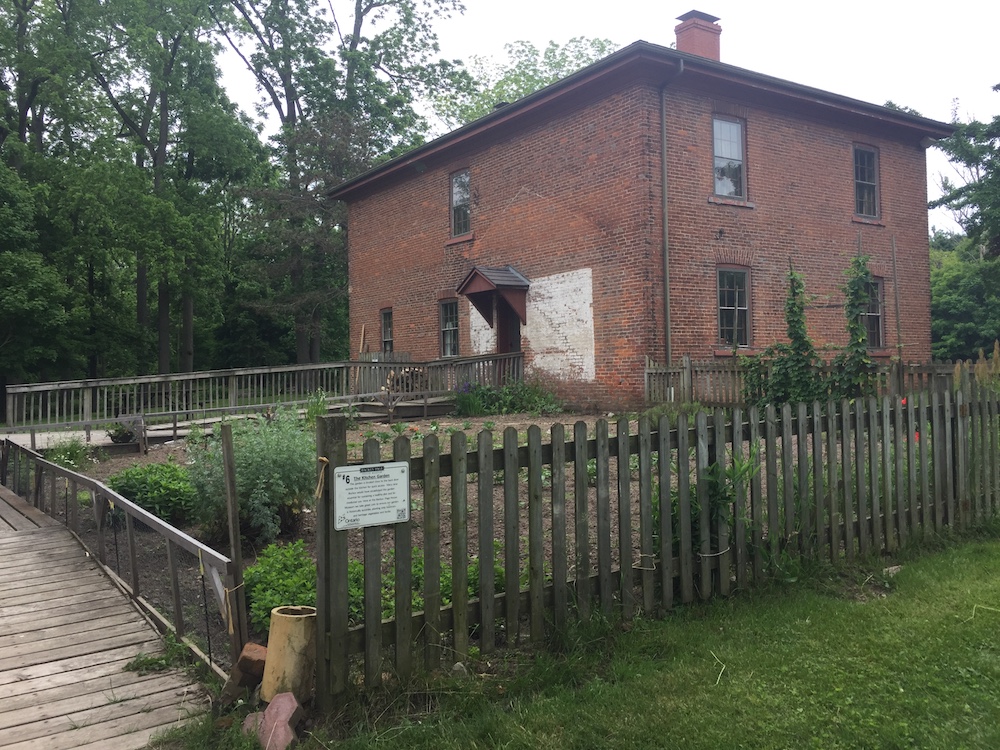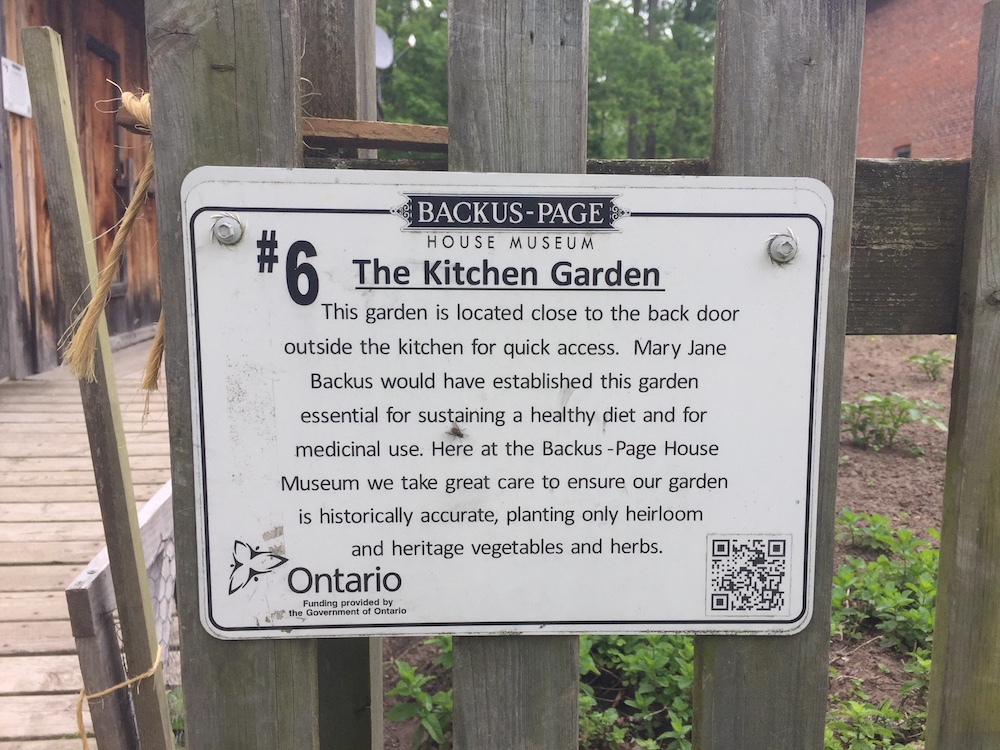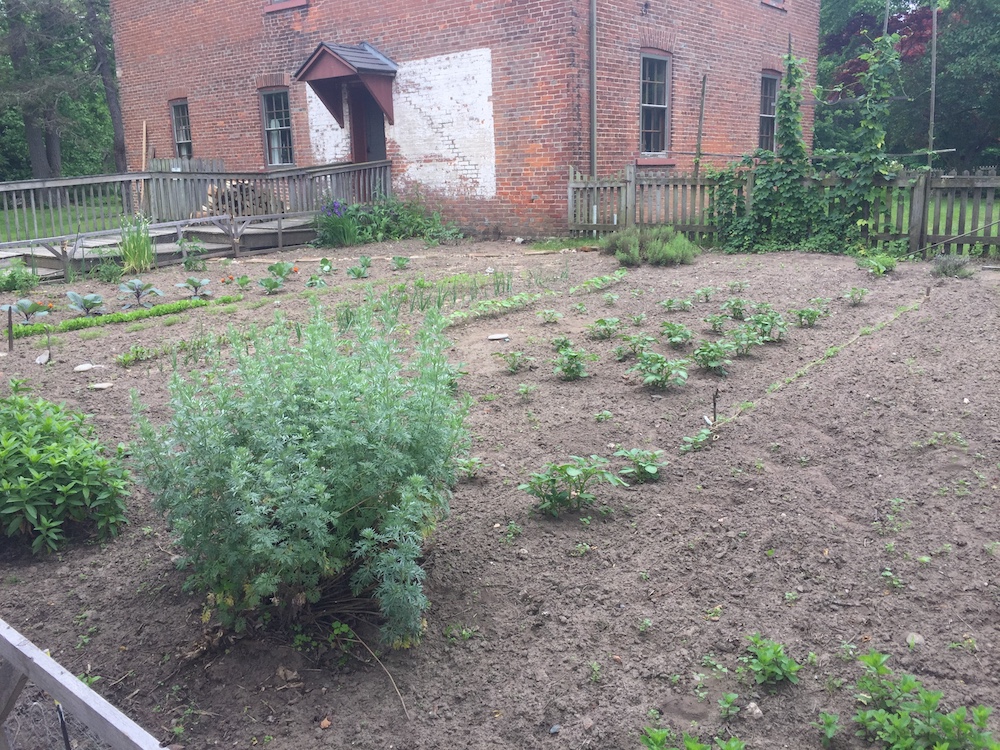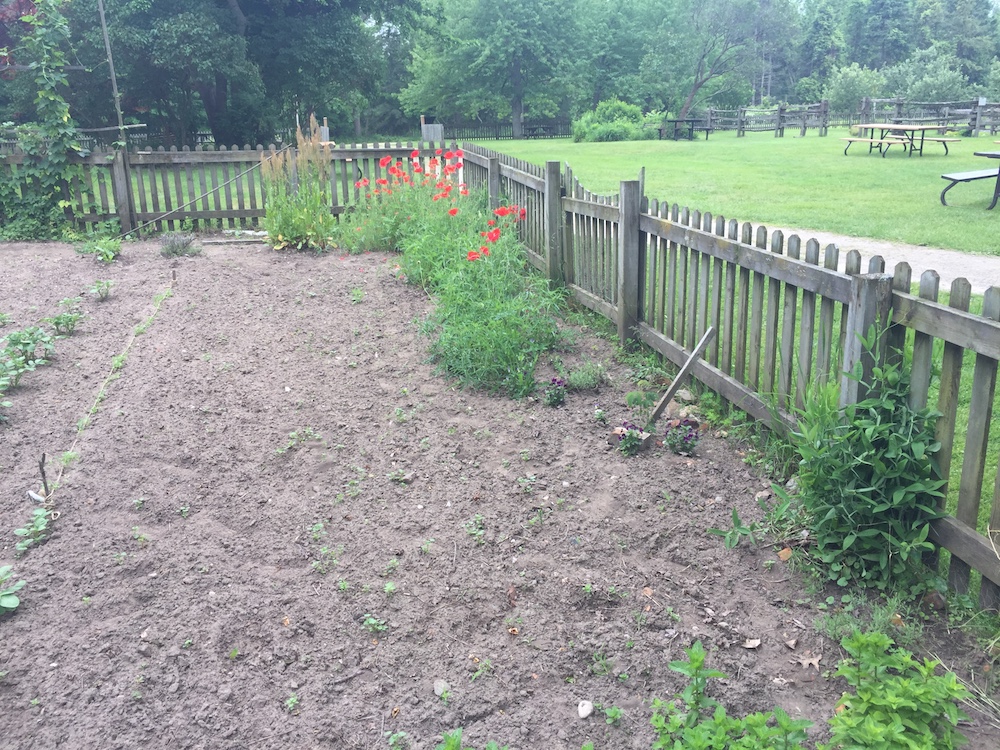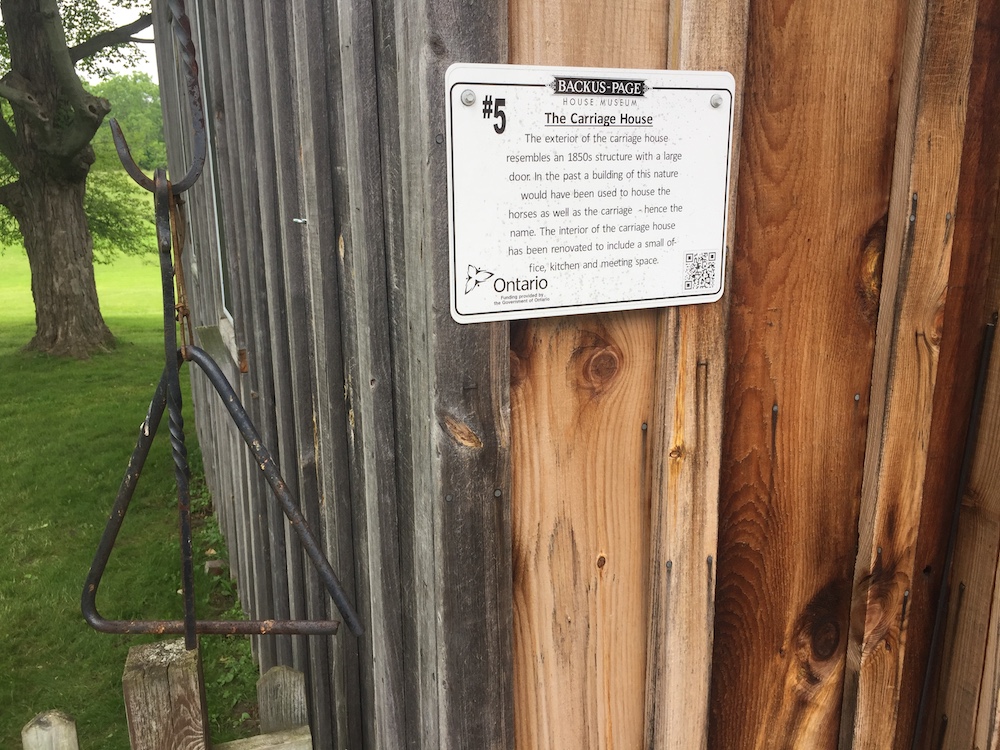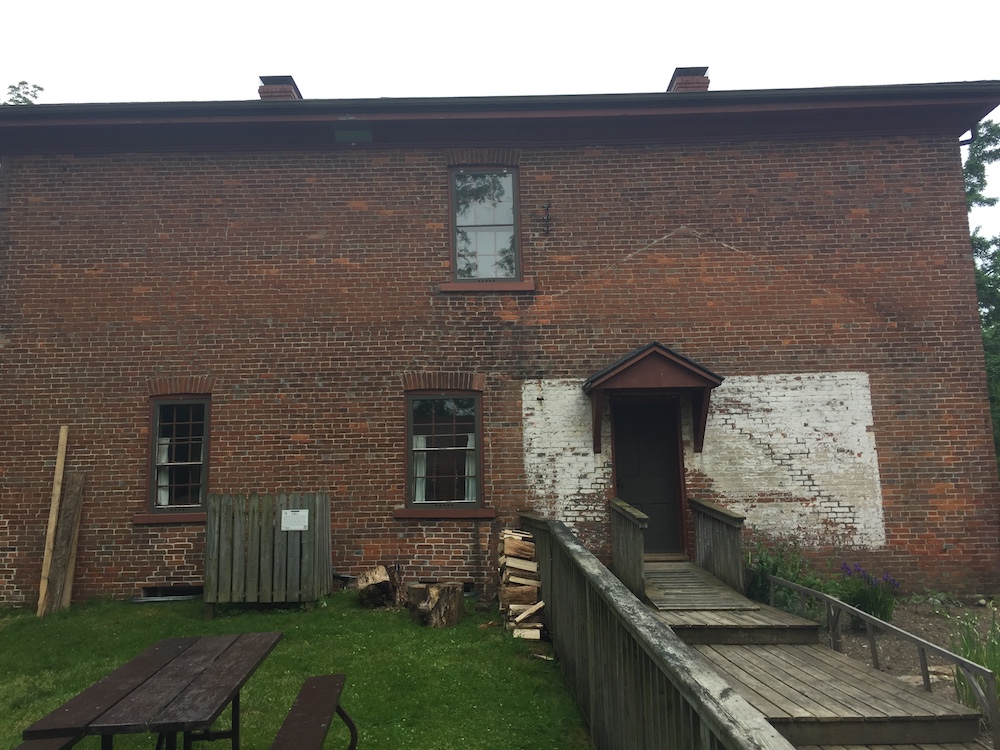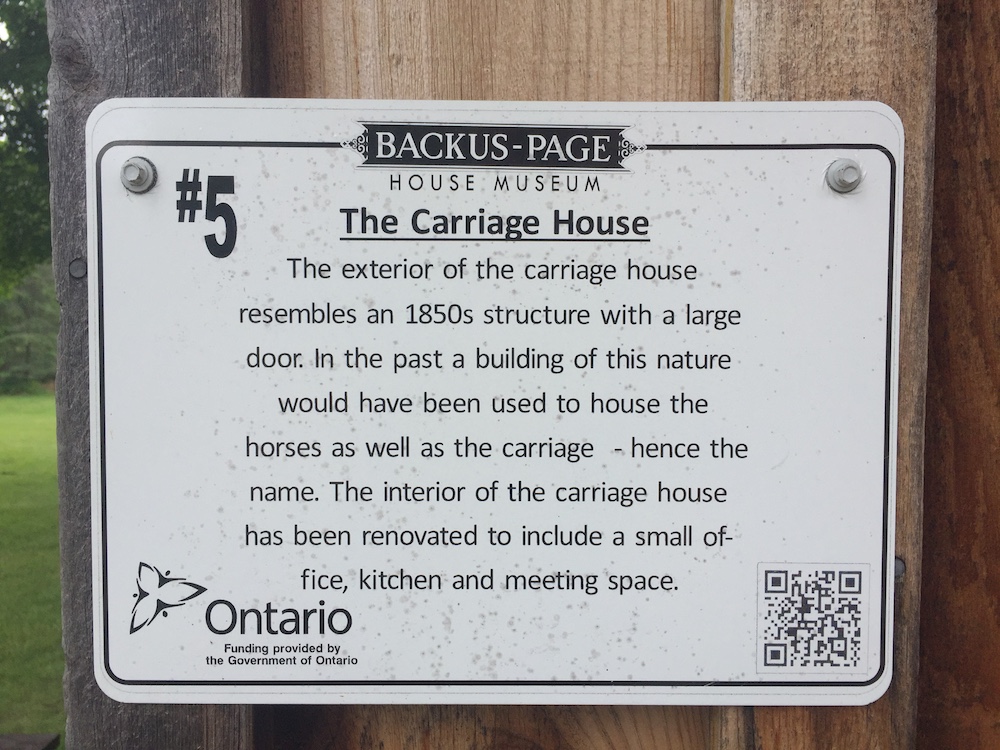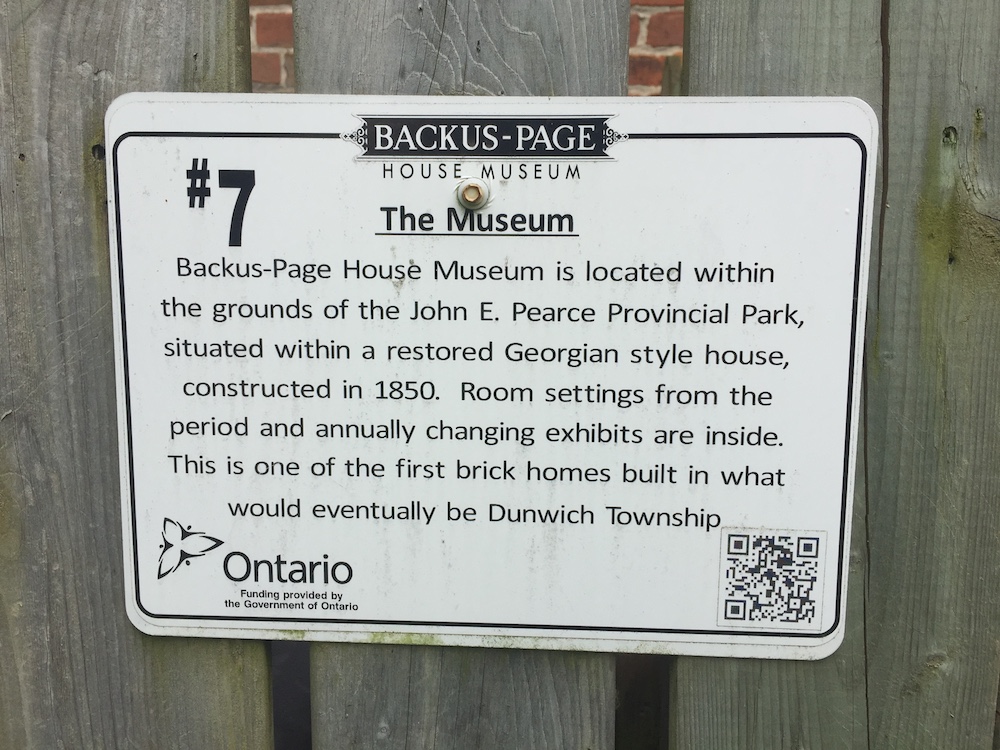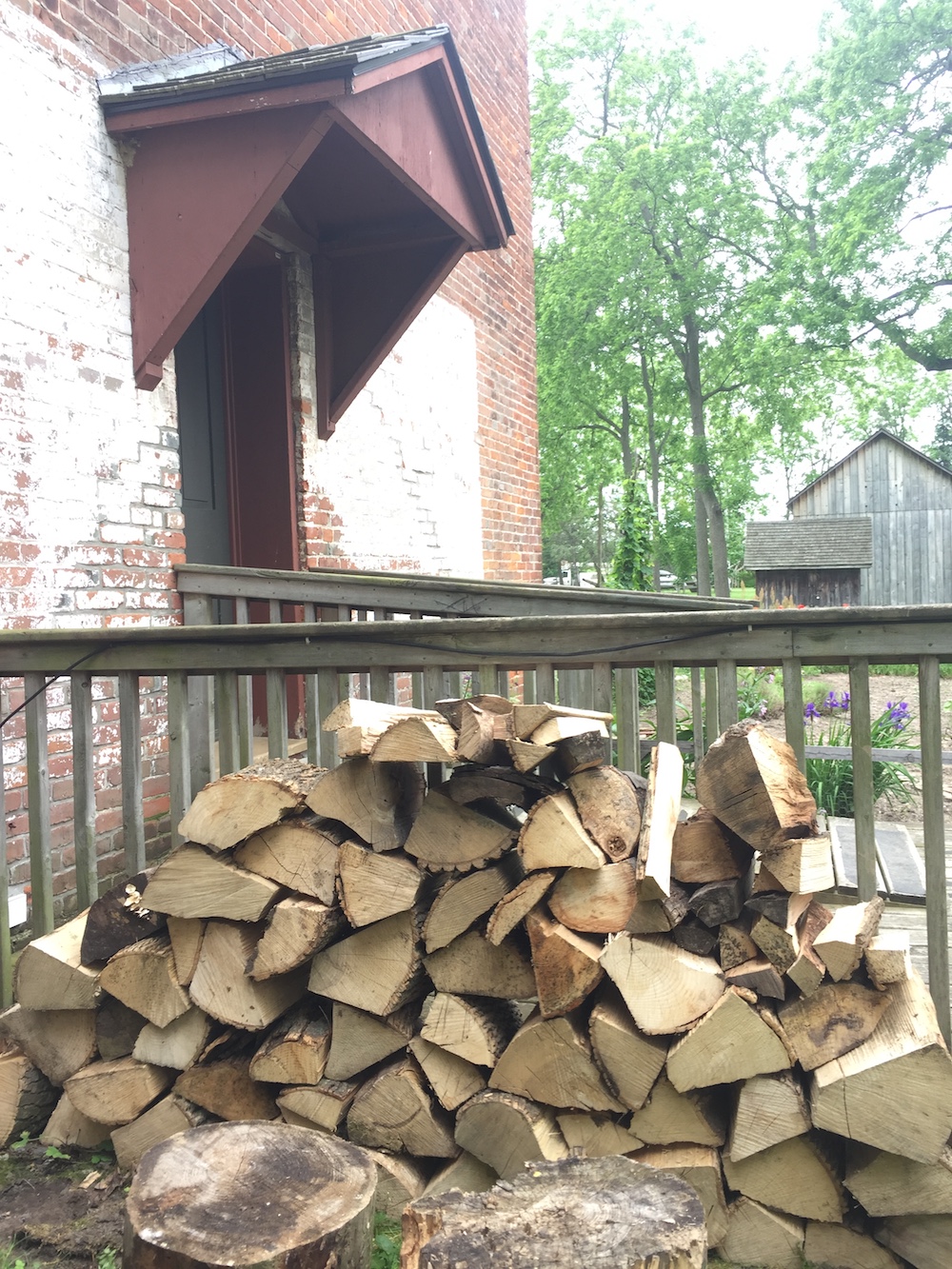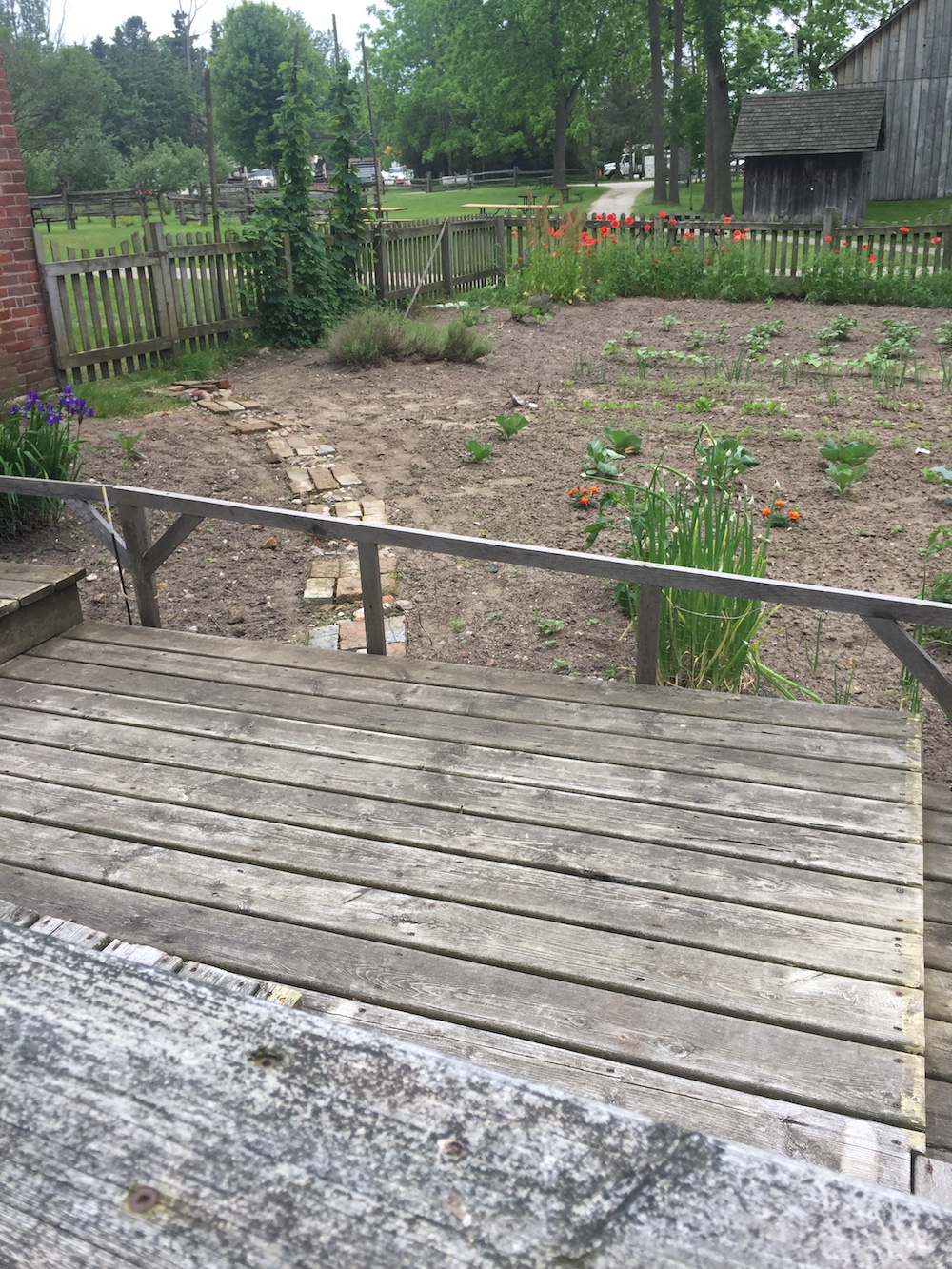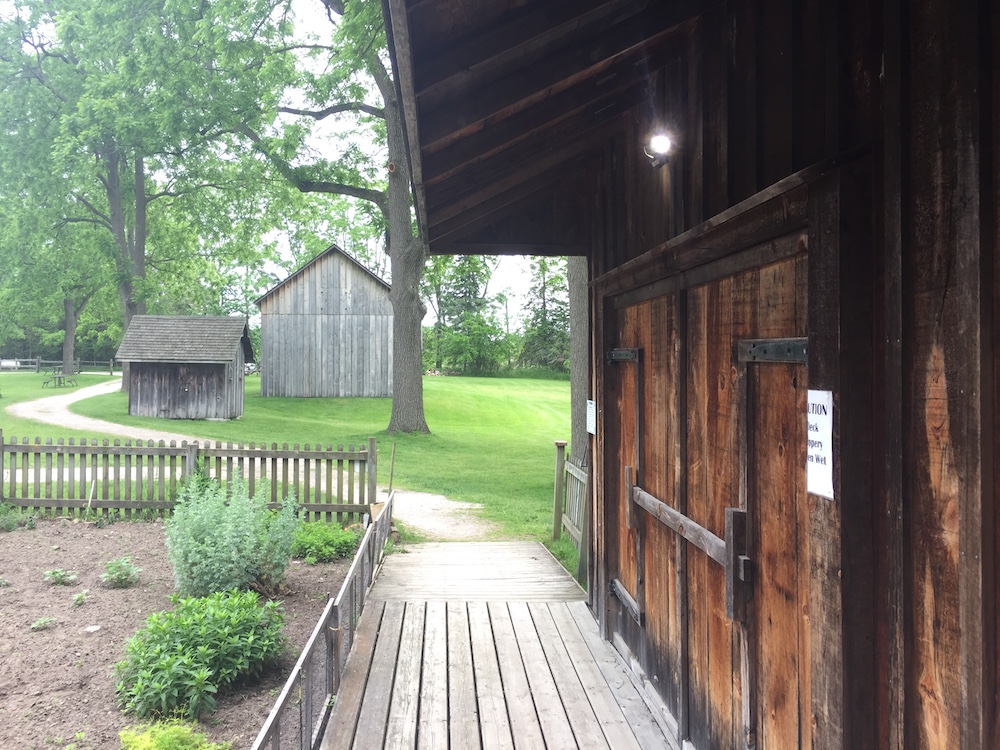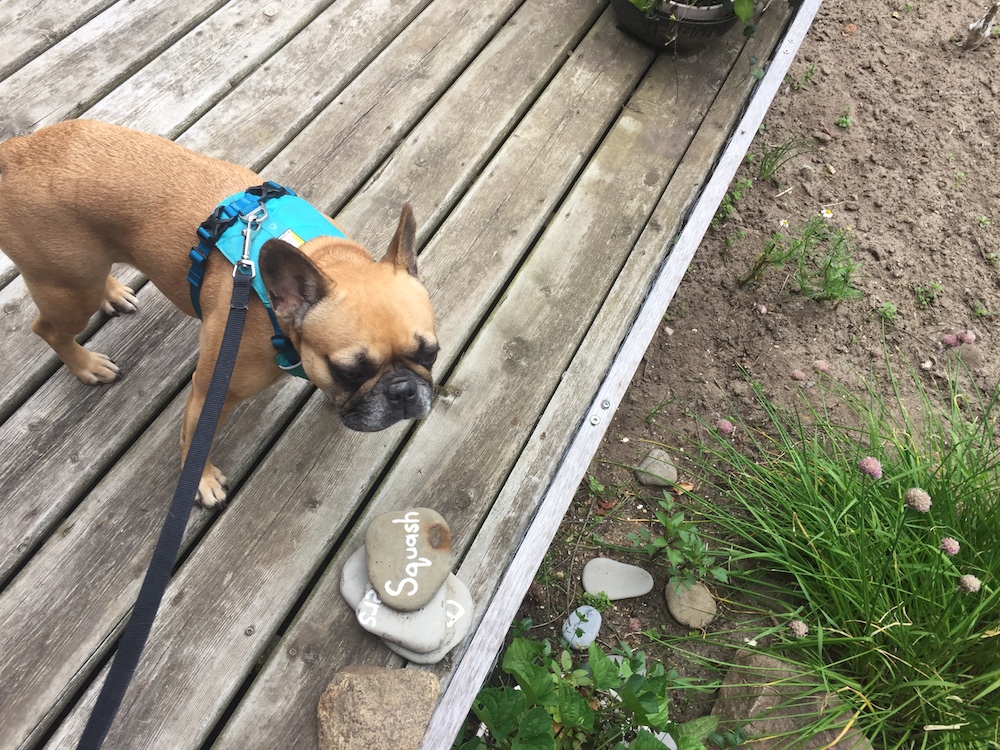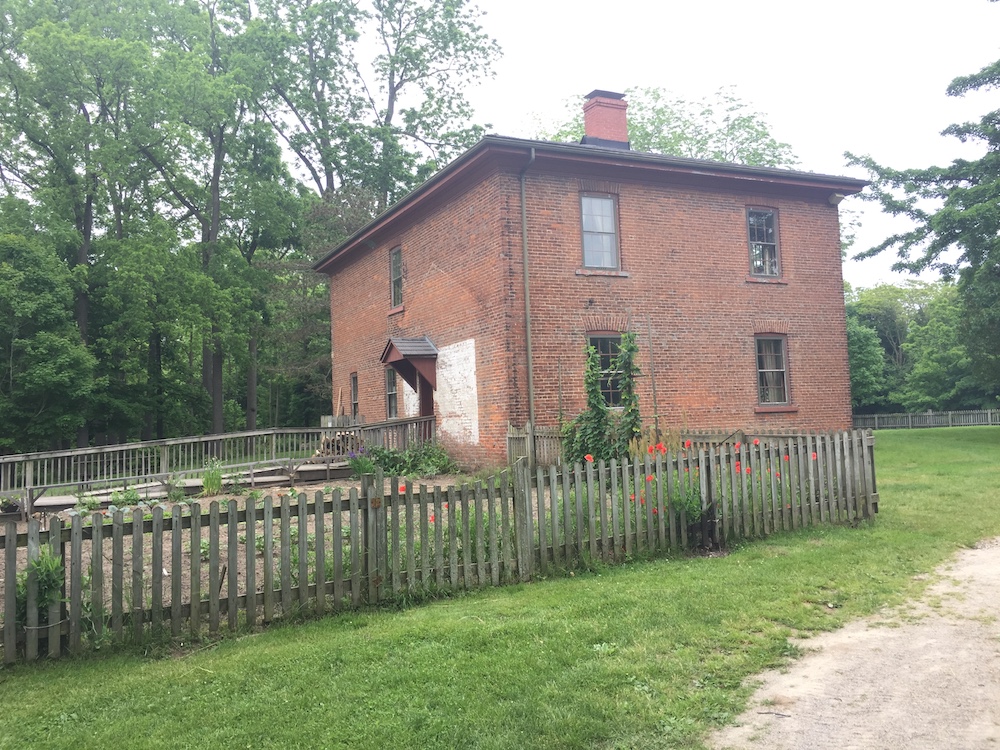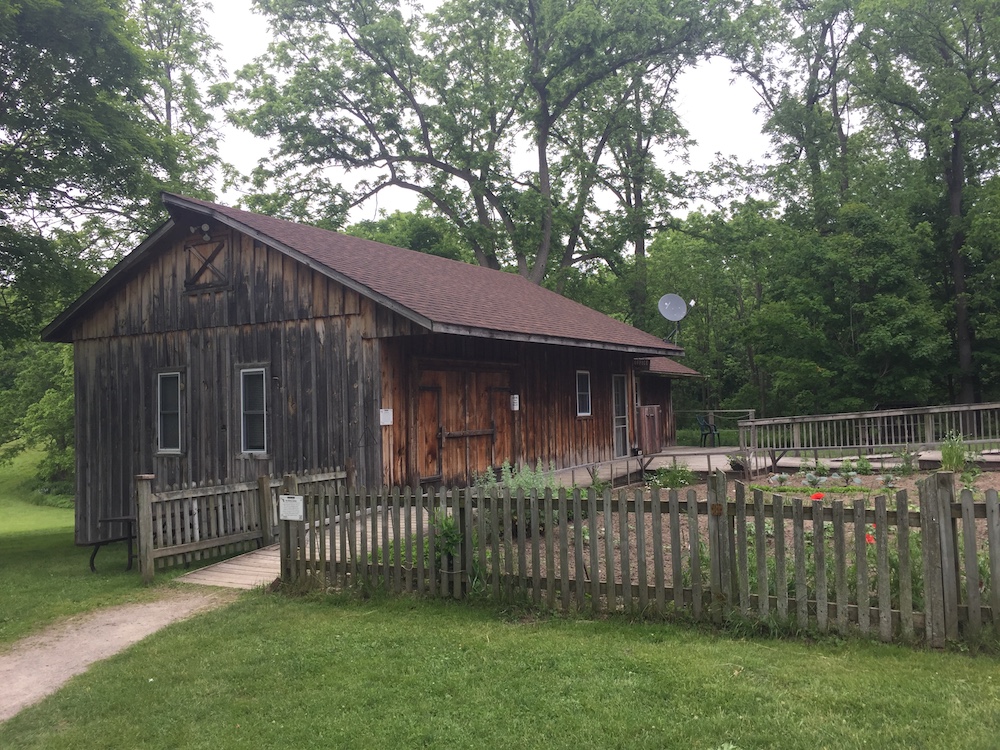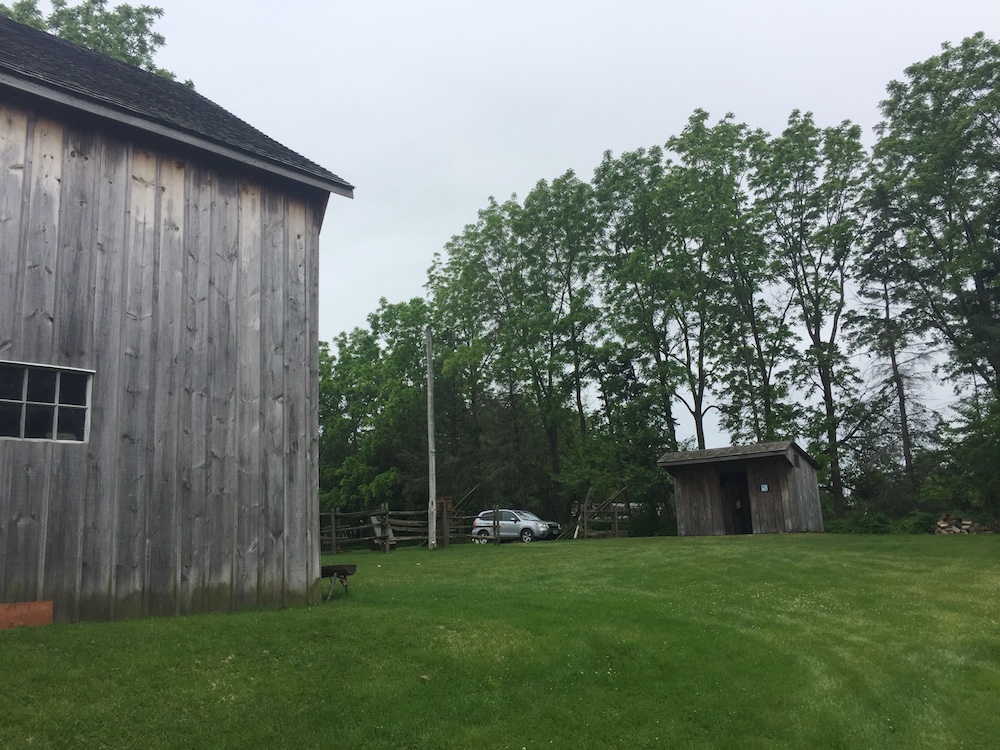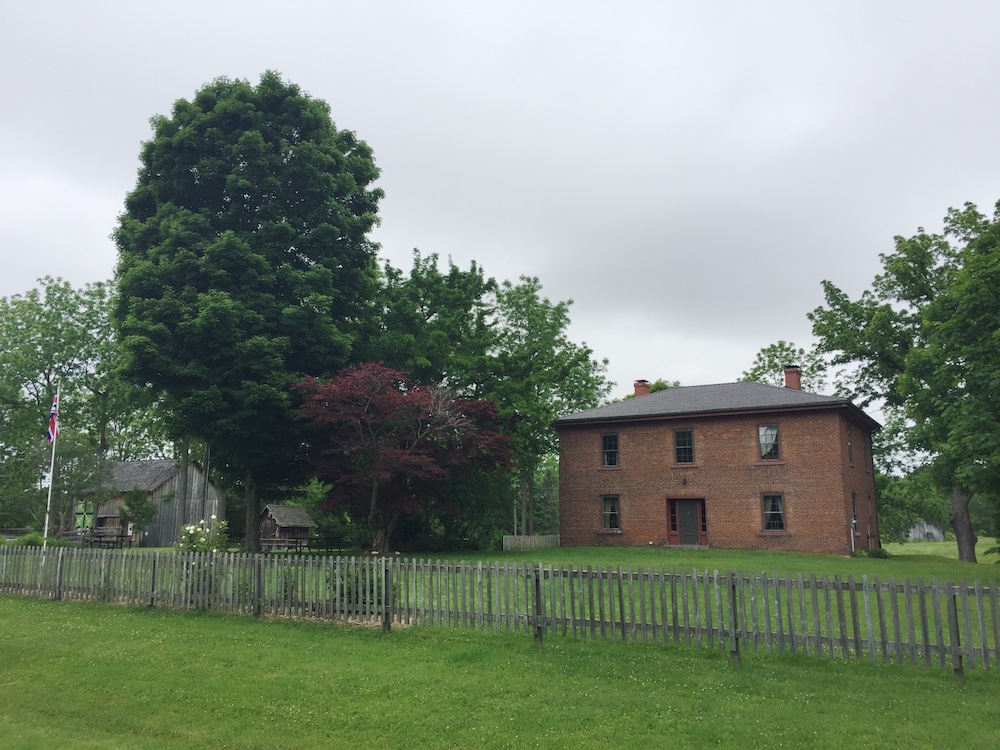 Nextest chunk:
SPICER TRAIL!!
So … like I was sayings, when me plus Mirabelly got to this park, there was NOBUDDY anywheres, guys!! Not even WON friendlypal!! It was the bestest!! Yup!! Basically … 'cuz we were the only peoples there, we did not have to keep Pop onna safetystring or anythings!! Nope!! Not even!!
If you walk past the POOPCLOSET by the PARKING RODEO to where the wilderwild starts, you will see a big bloo wordysign saying the trail starts there, guys!! Yup!! plus there issa whole buncha wildertrails allover that chunk of wilderwild!! Seriousface!! We had a picturemap and everythings, butt did you know!!?? We sorta got LOSTED anyhoozle!! Hee hee!! Butt that was AOK, 'cuz we came out back on the rollycar road, plus THAT is when we founded the place where rollycars can go exploradventuring too!! YUP!!
Anyhoozle … it is sooperpretty in there, plus the picturemaps you get at the start have lots'nlots of interestingal sciencefacts in them plus… WE TOTALLY MET A WHOLE, ENTIRE FAMILYPACK OF DEERPEOPLES, GUYS!! I am not even joshing!! Grownup deerpeoples plus juniordeerpeoples too!! Was AWESOMETIMES!! Yup!! So check out our gigantical SPICER TRAIL GALLERY!!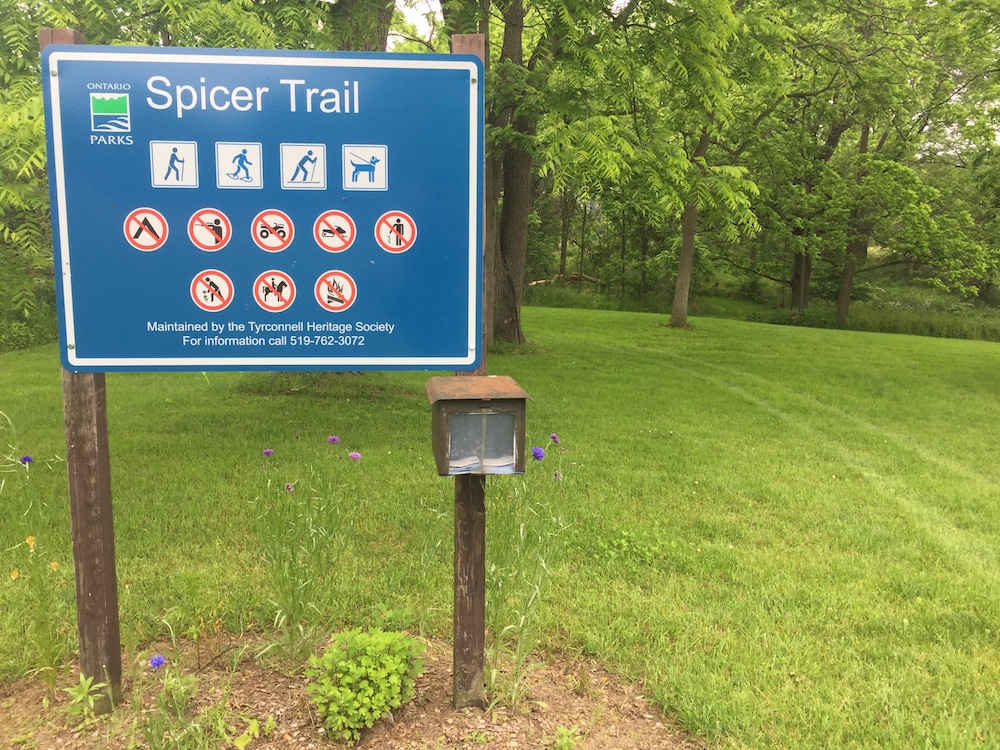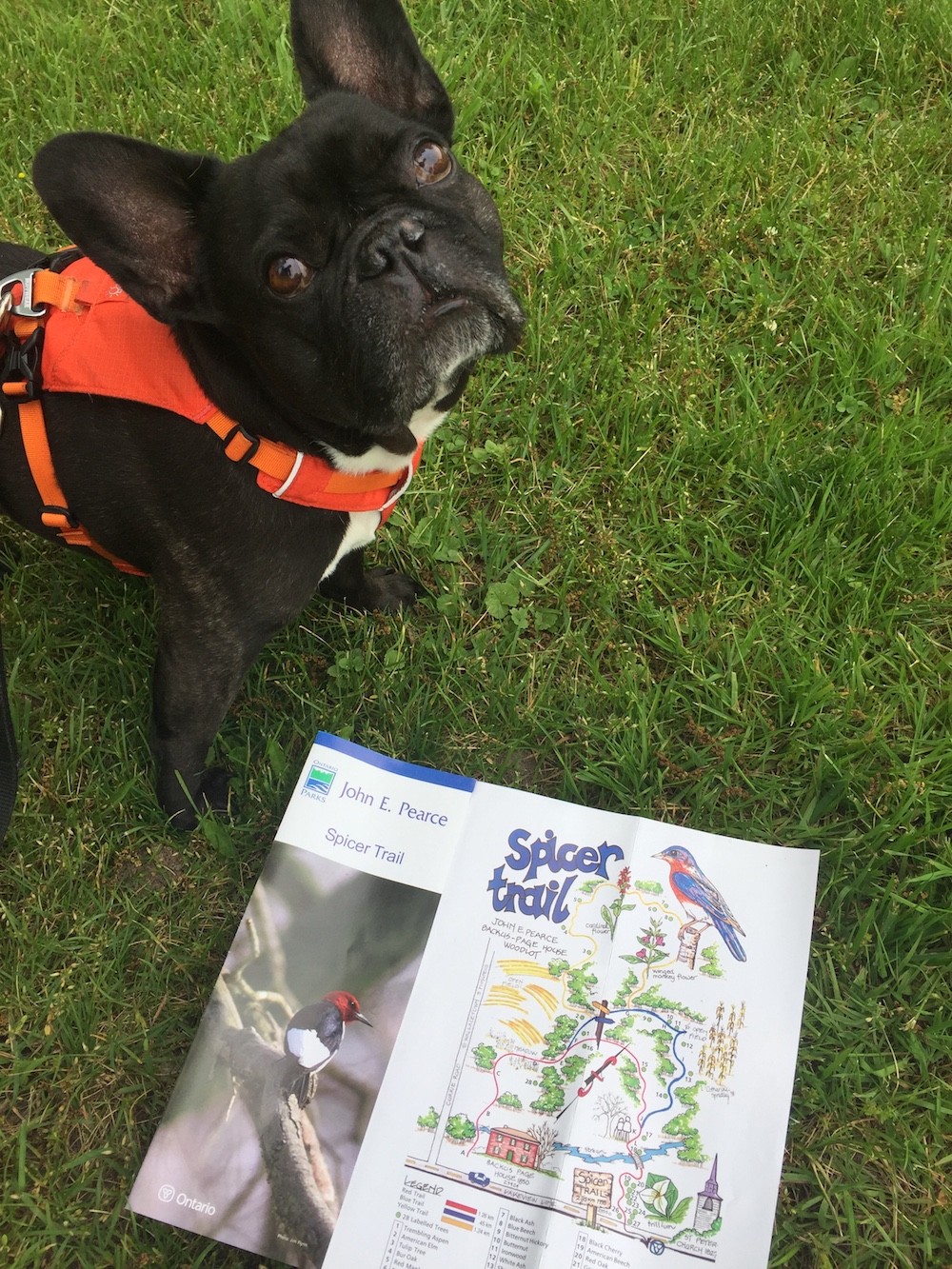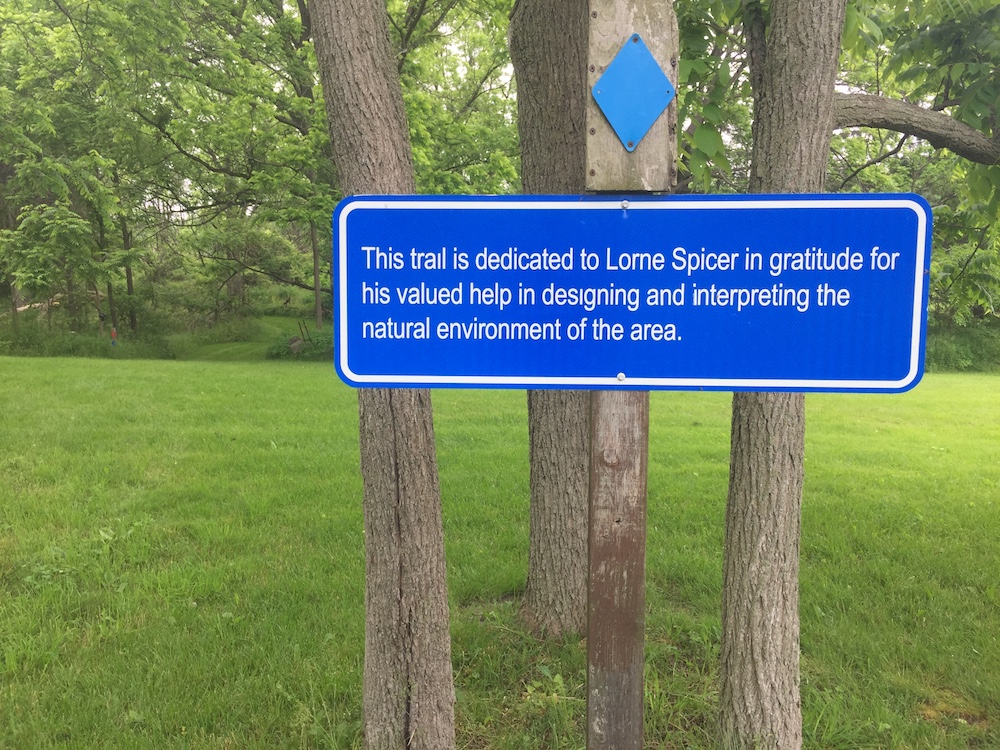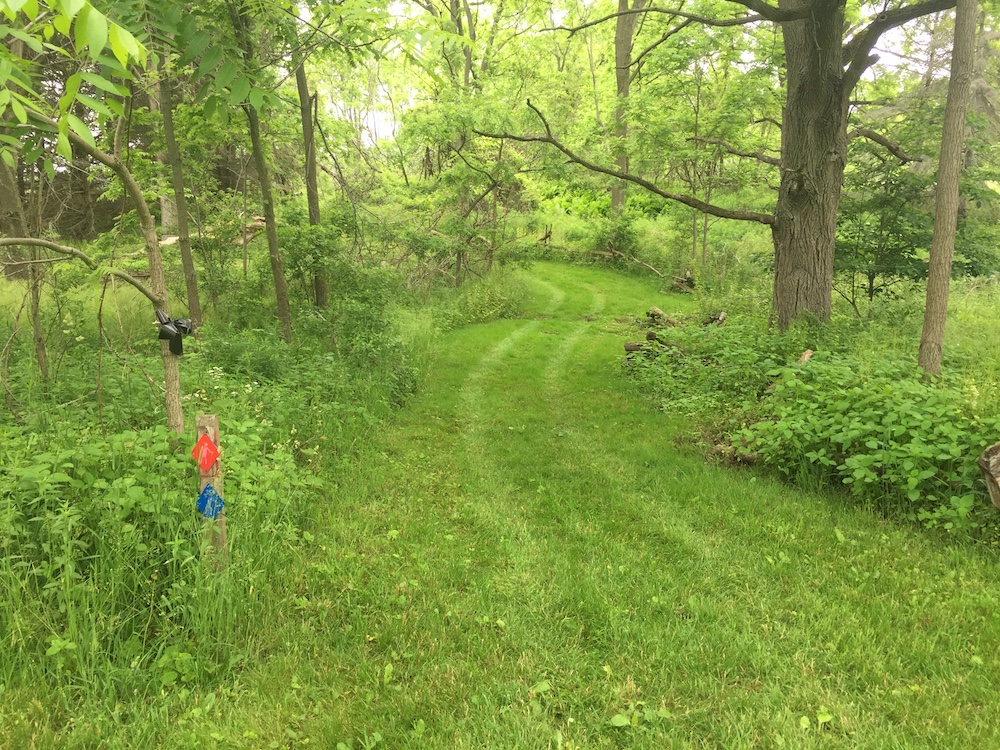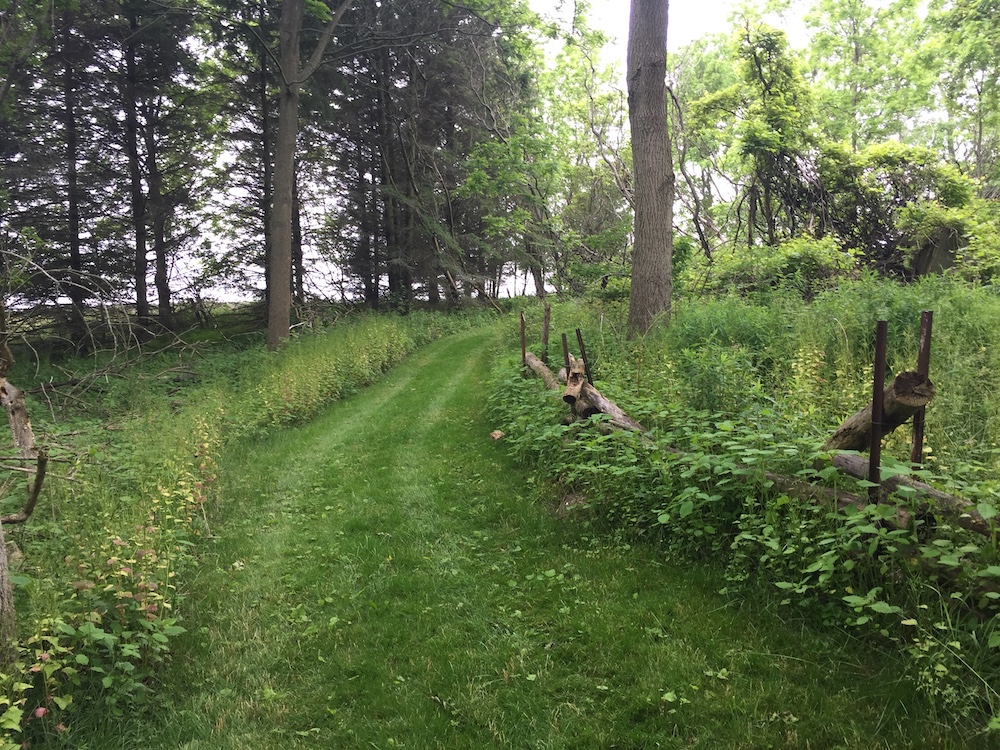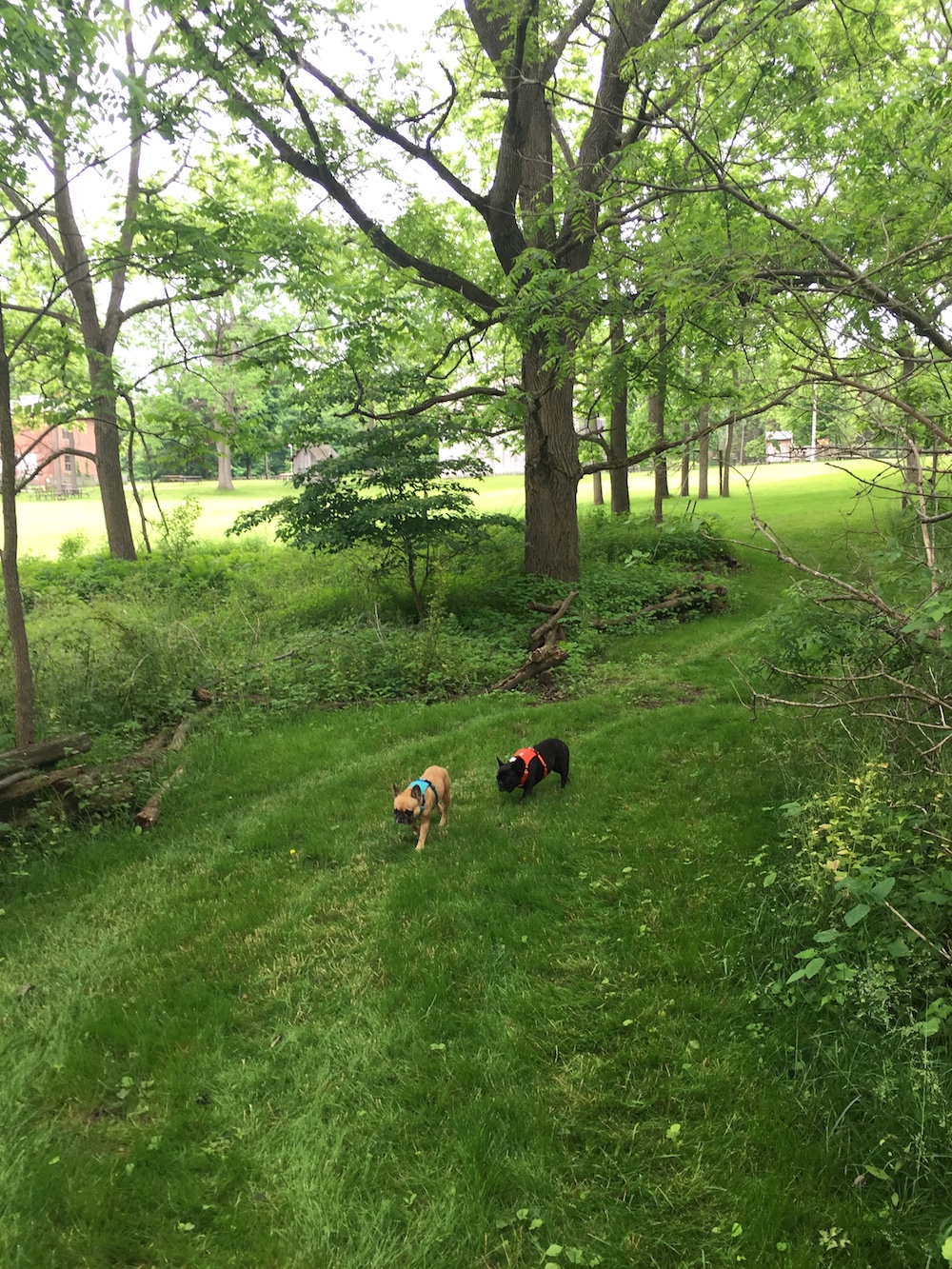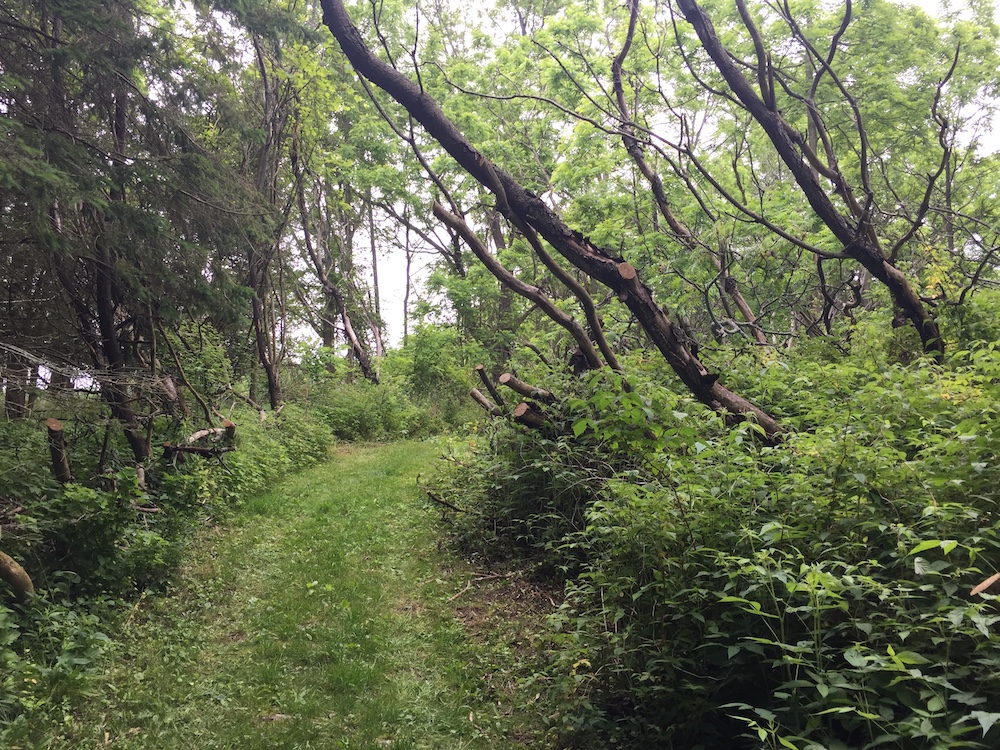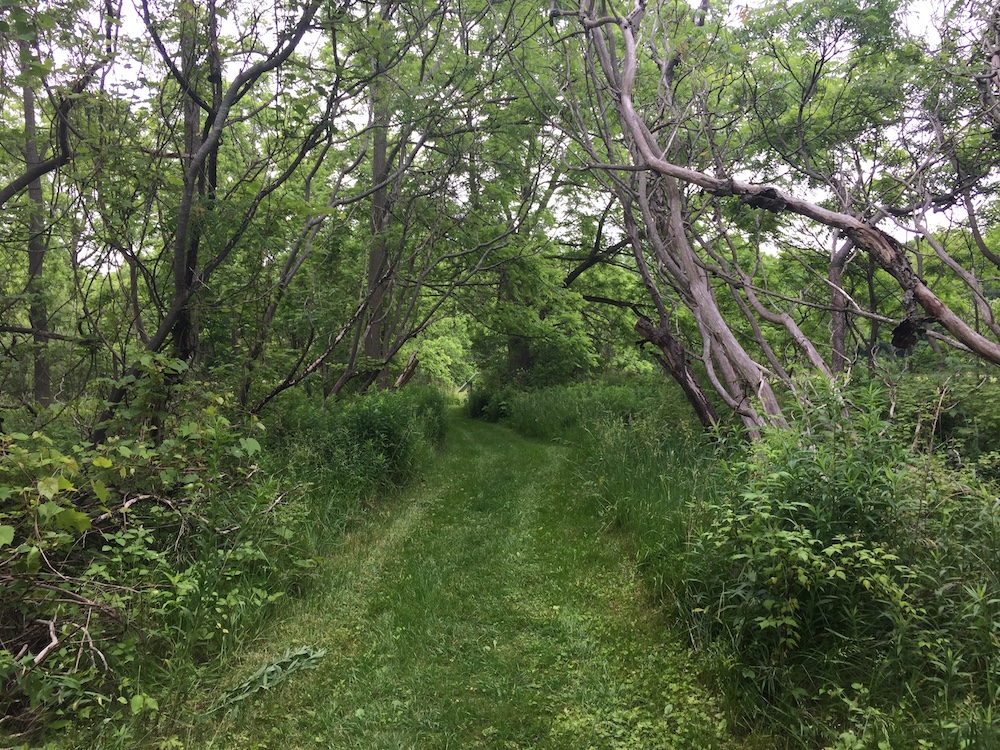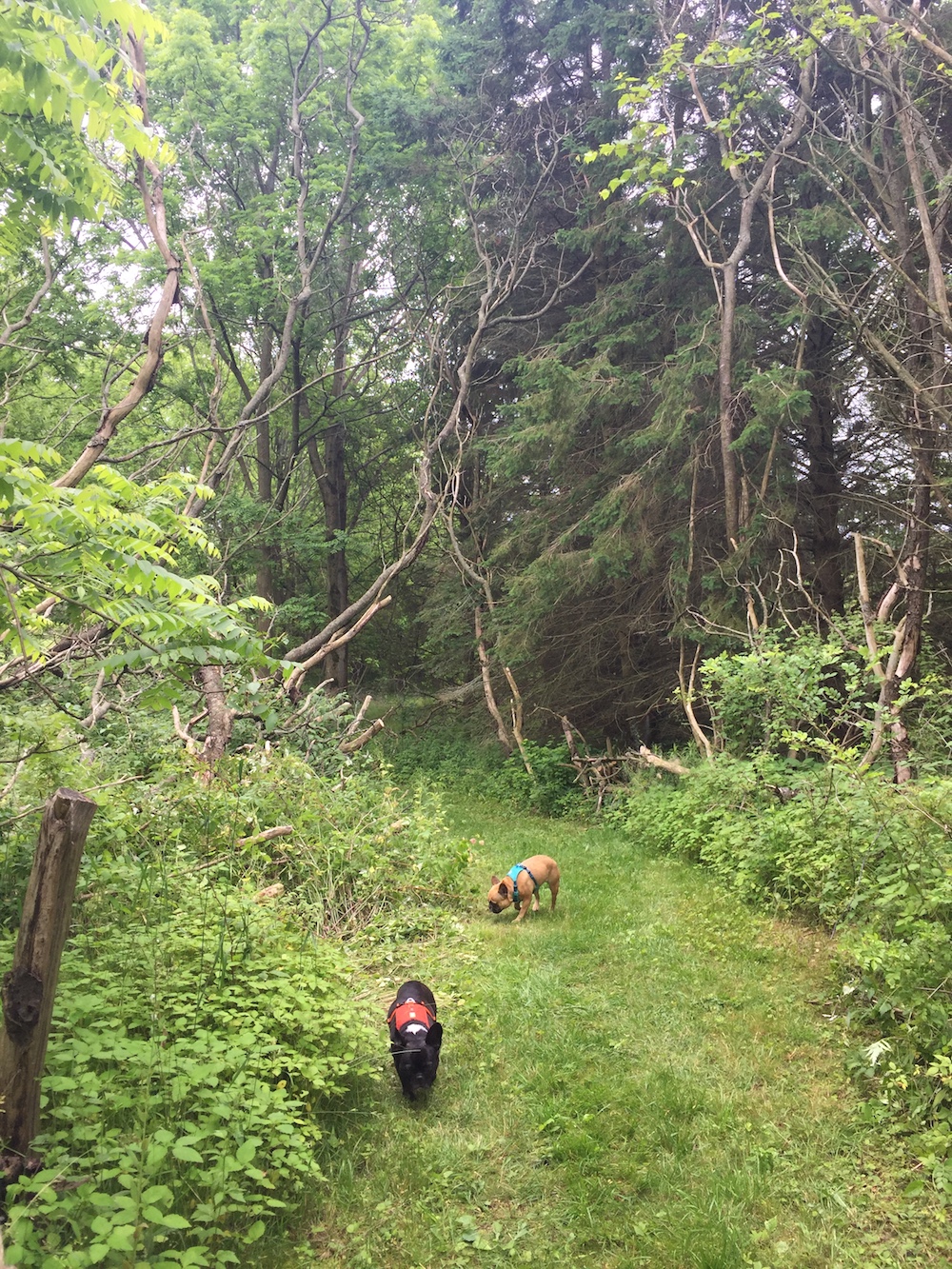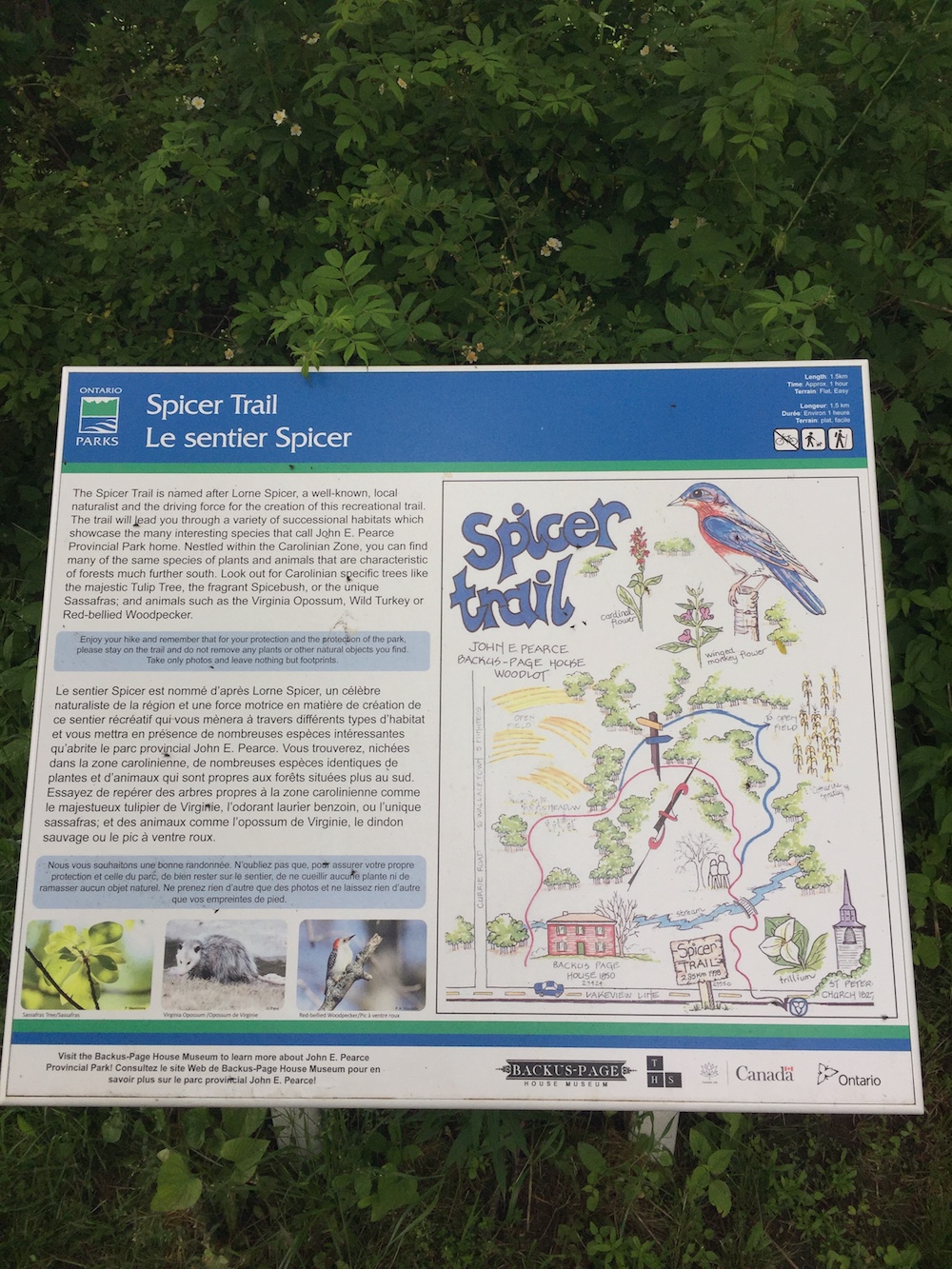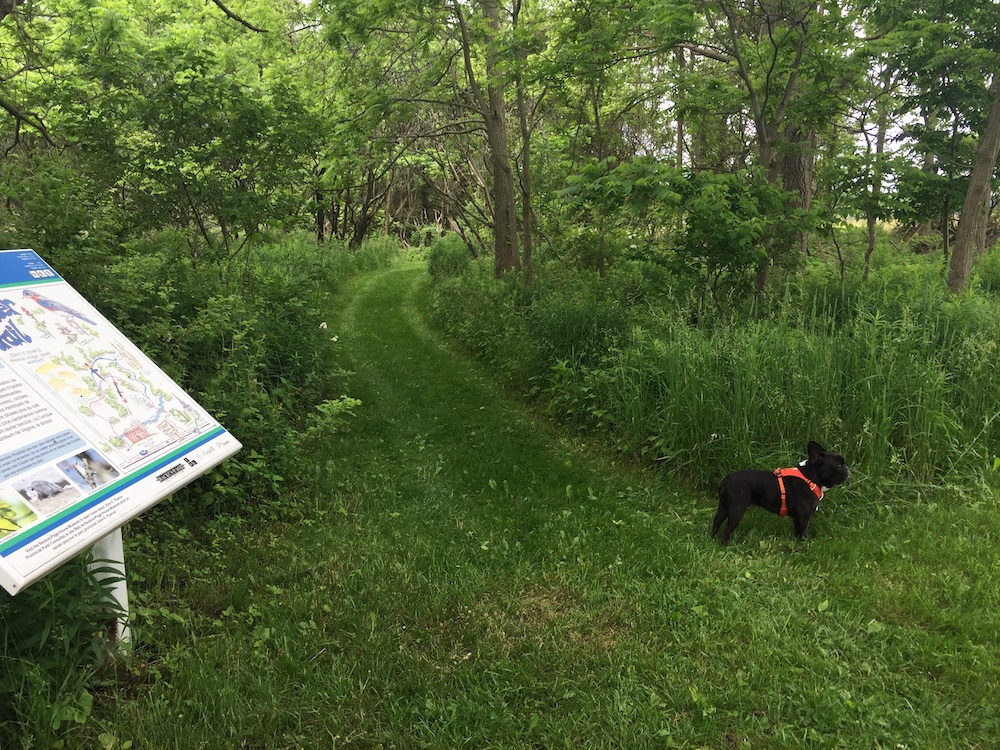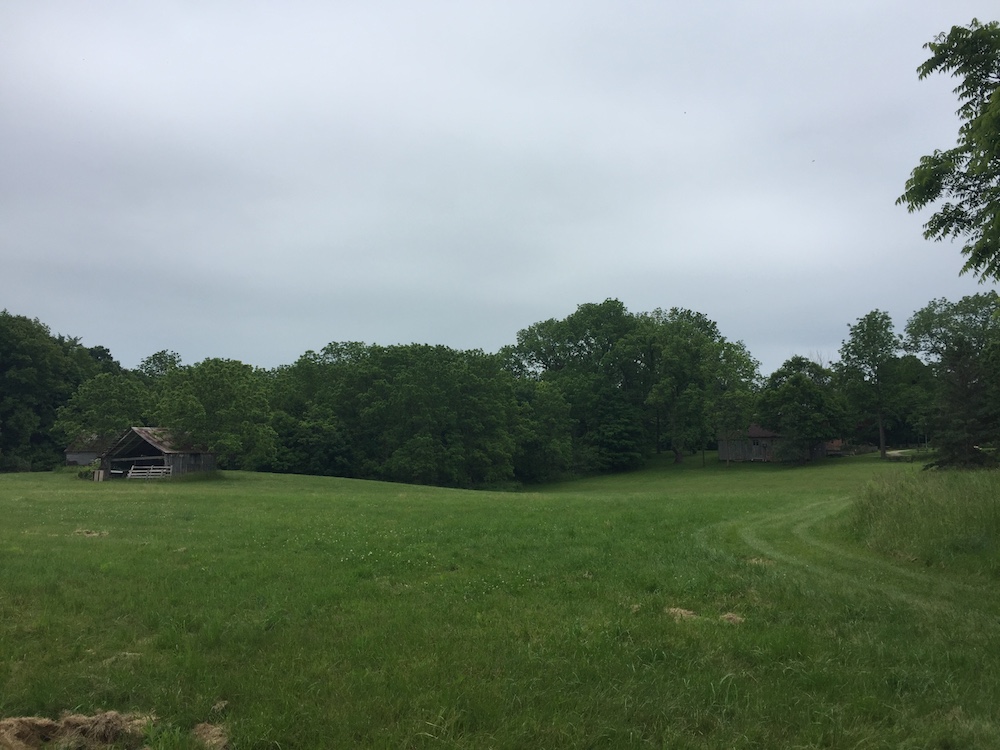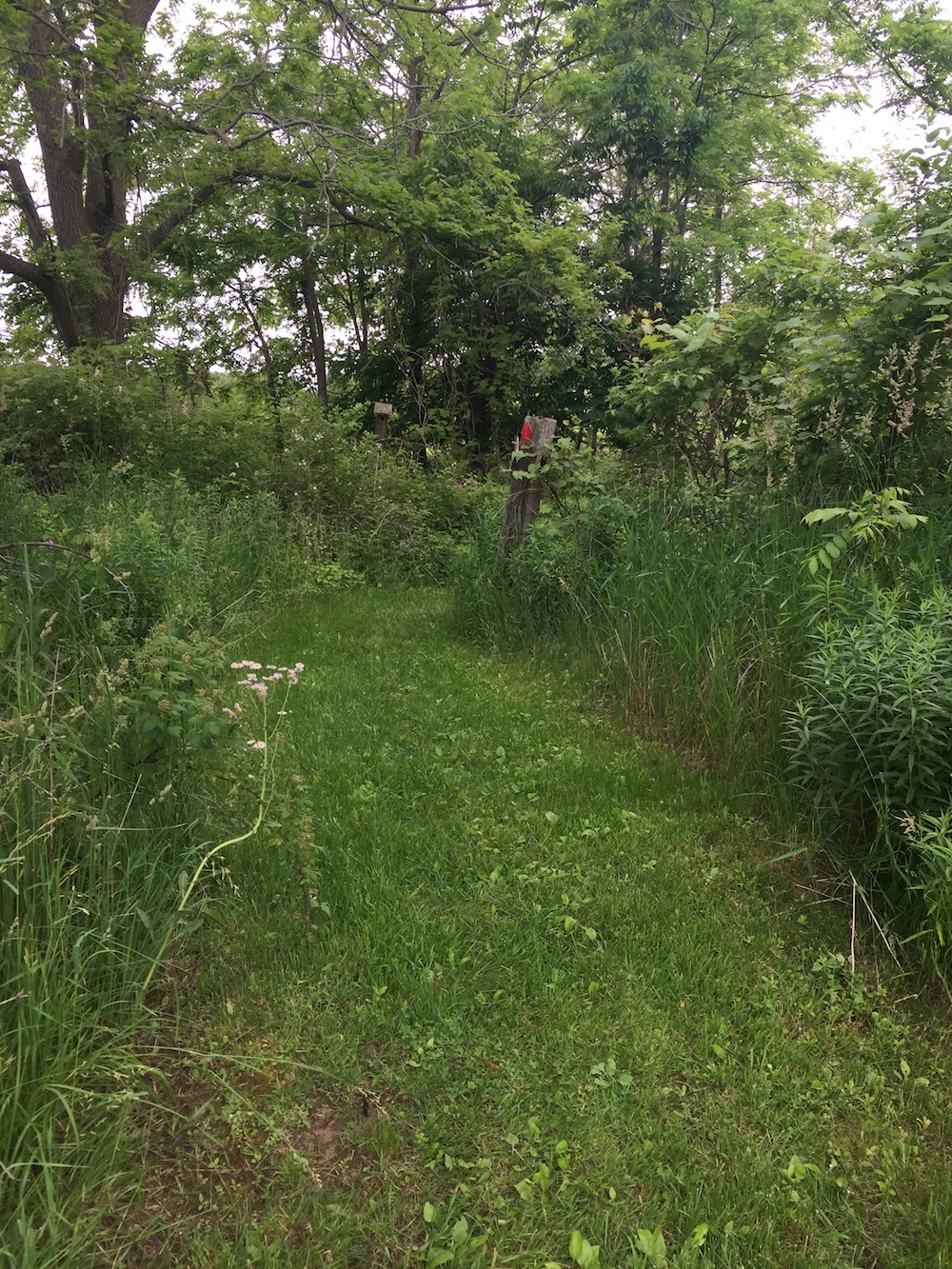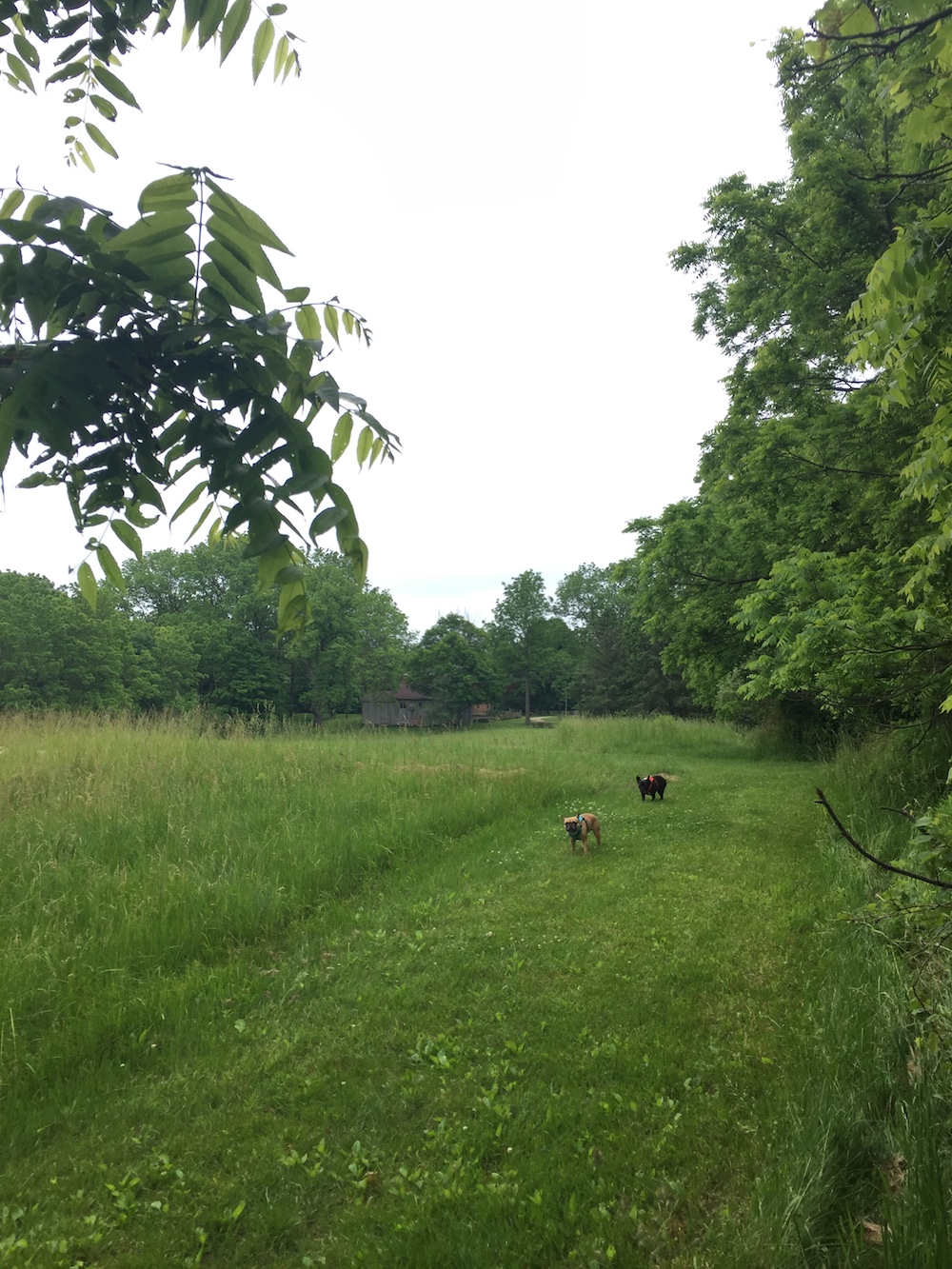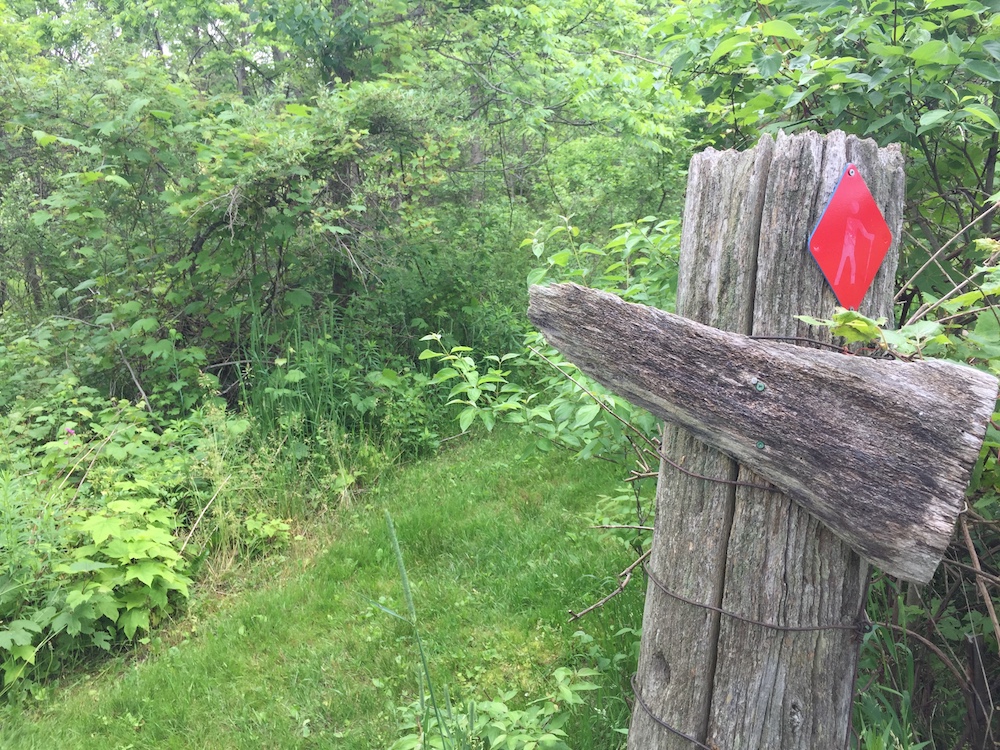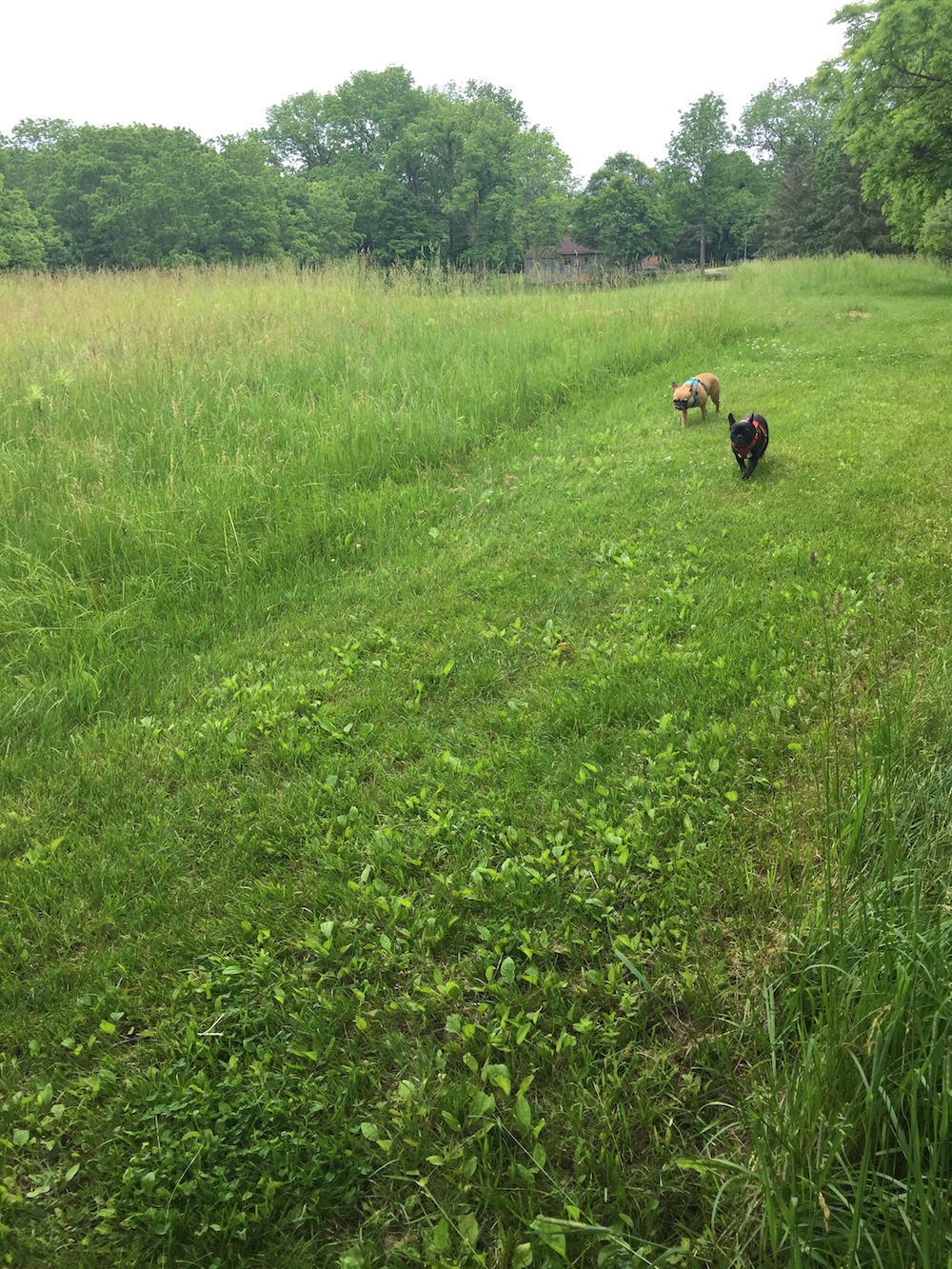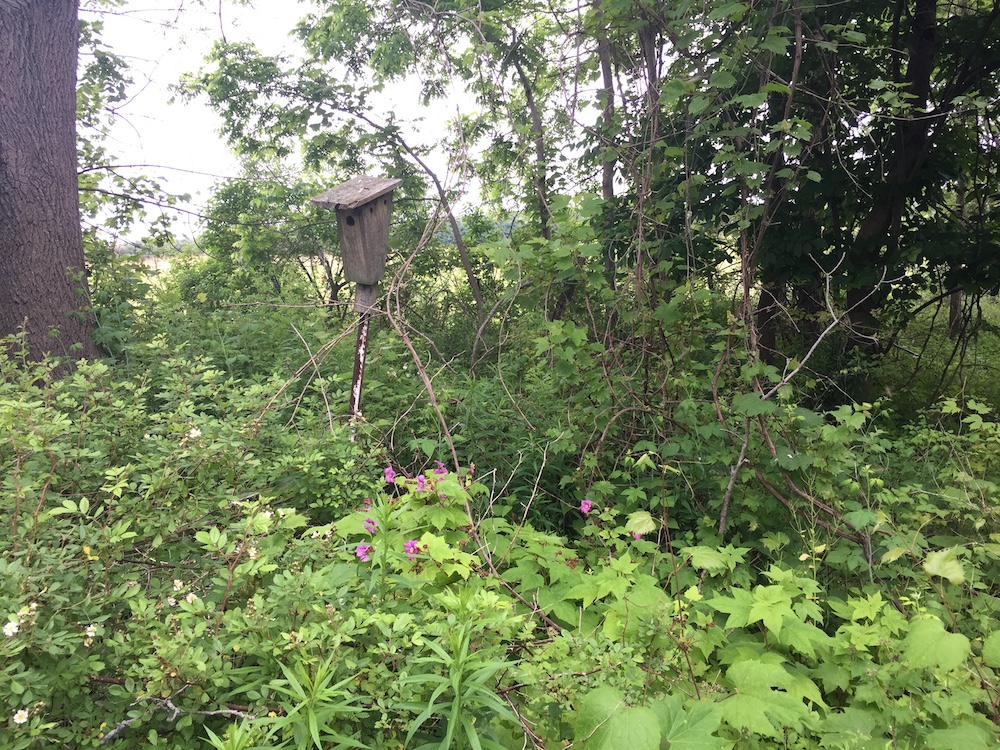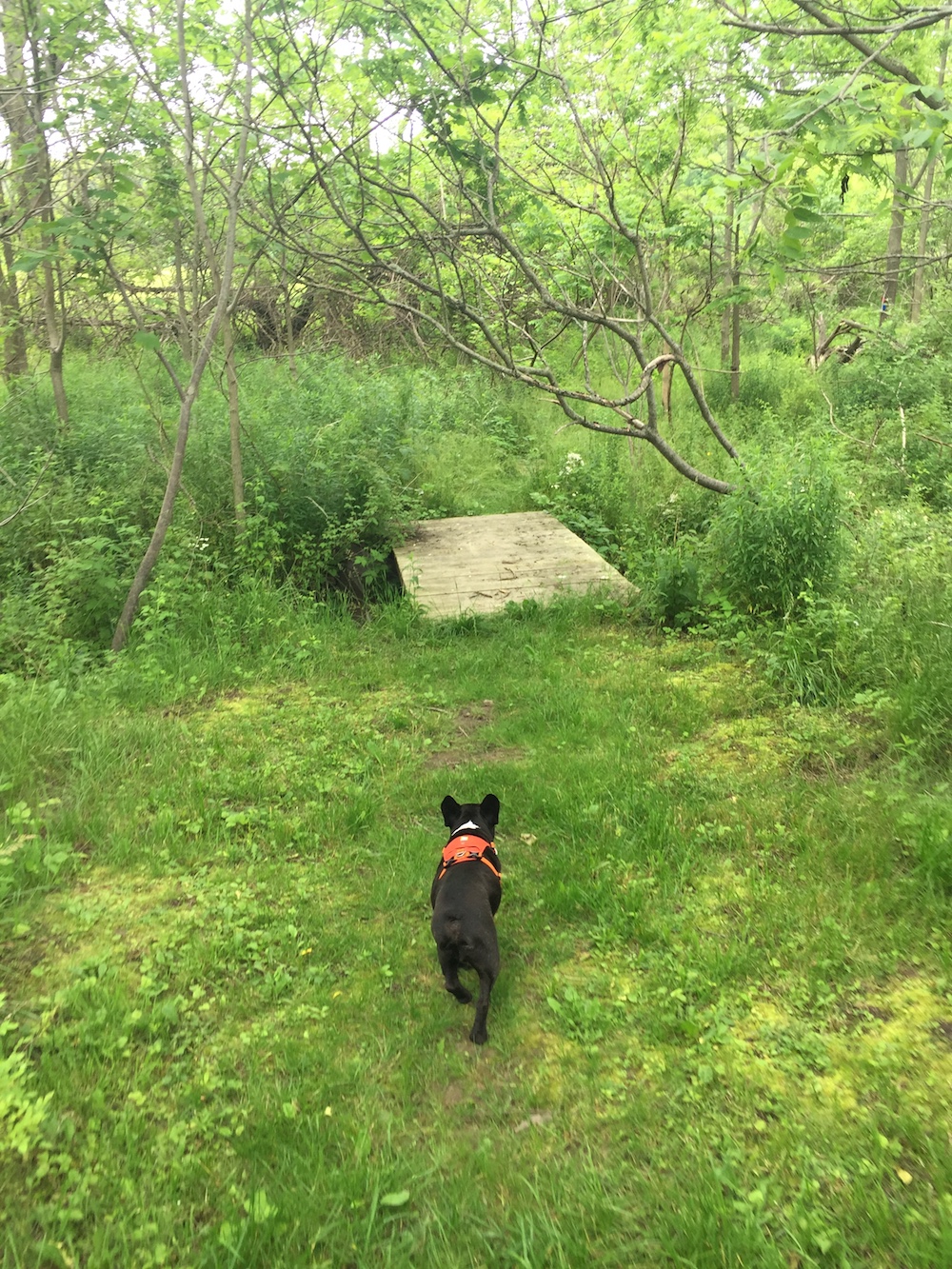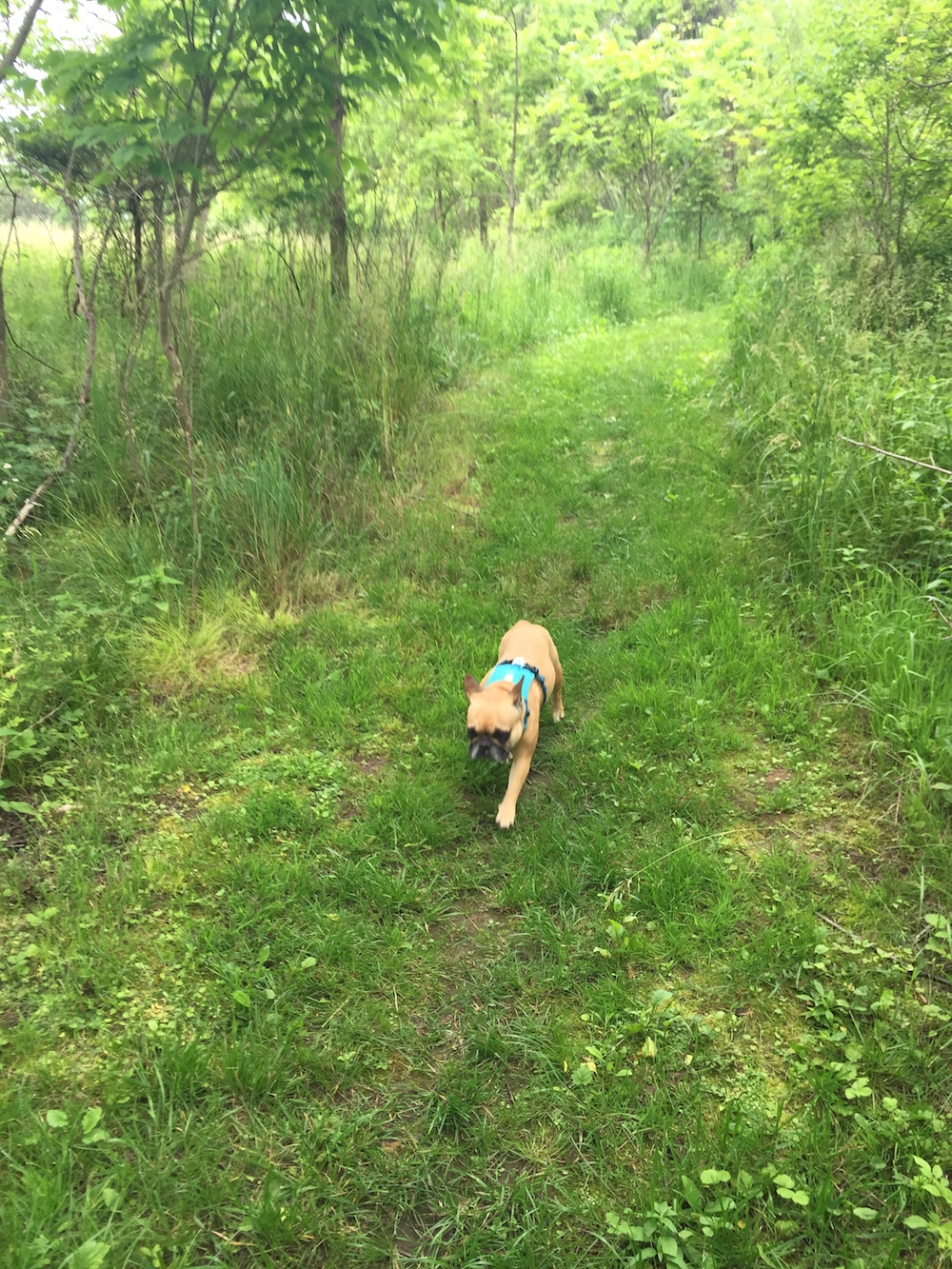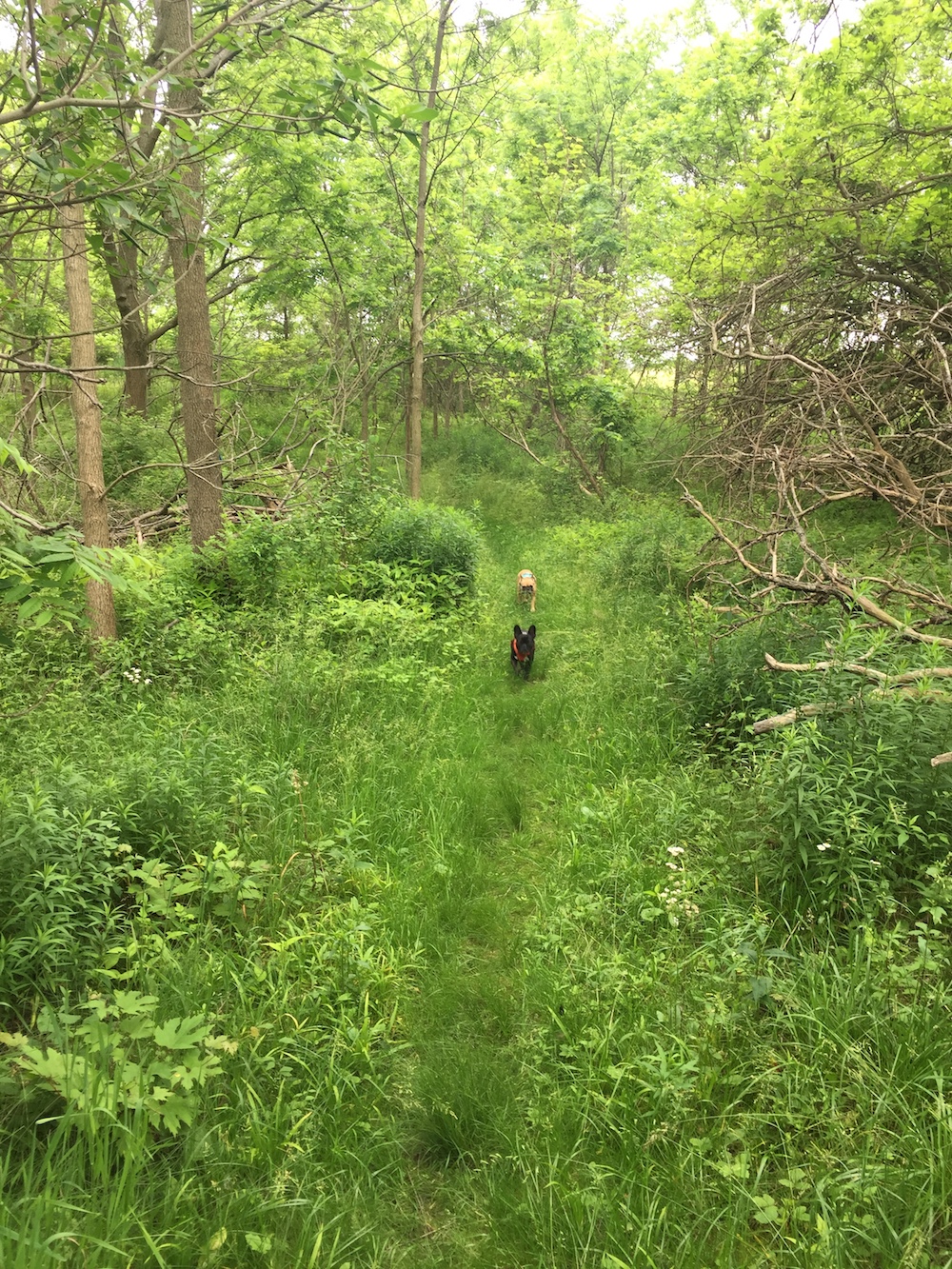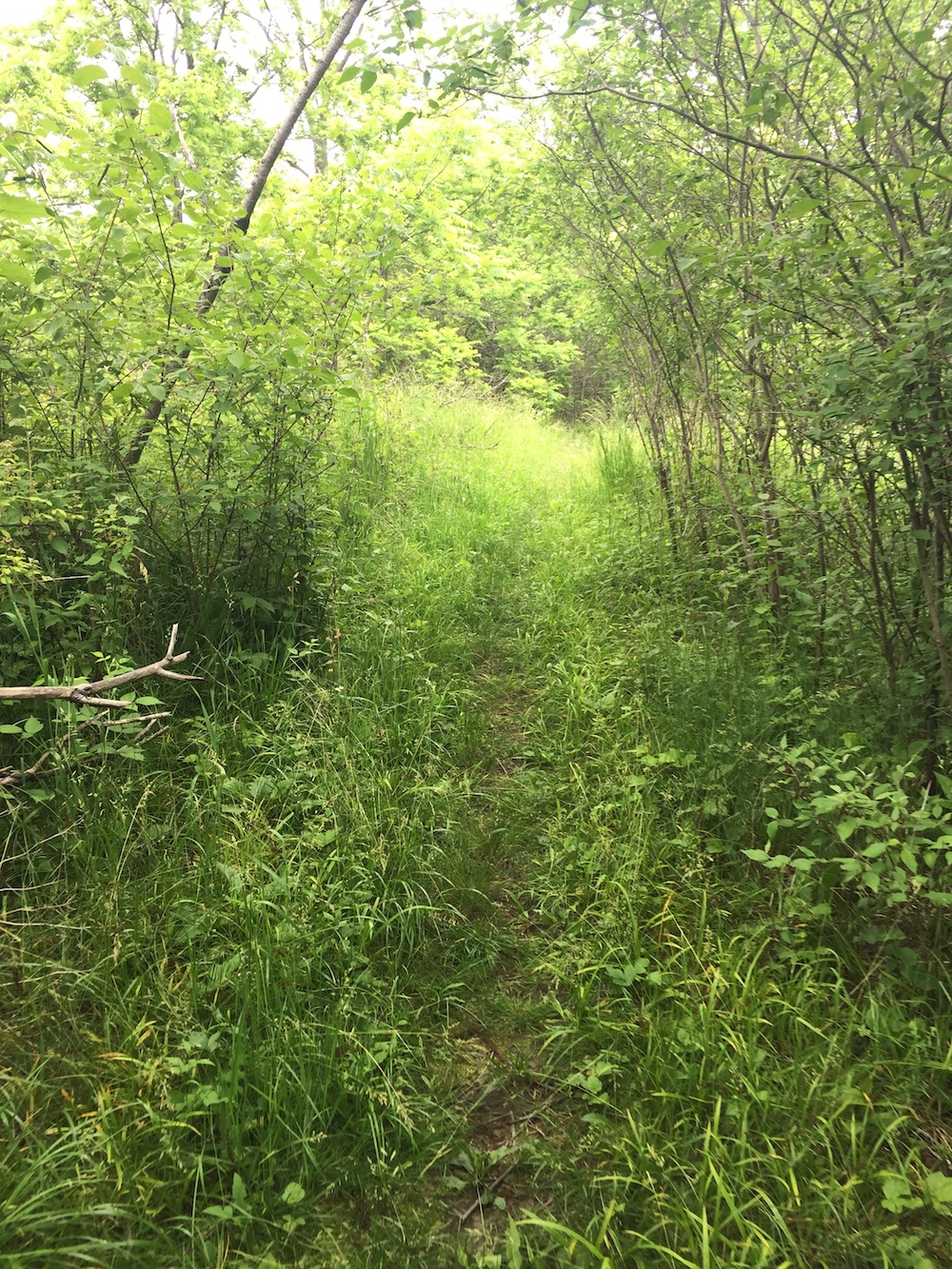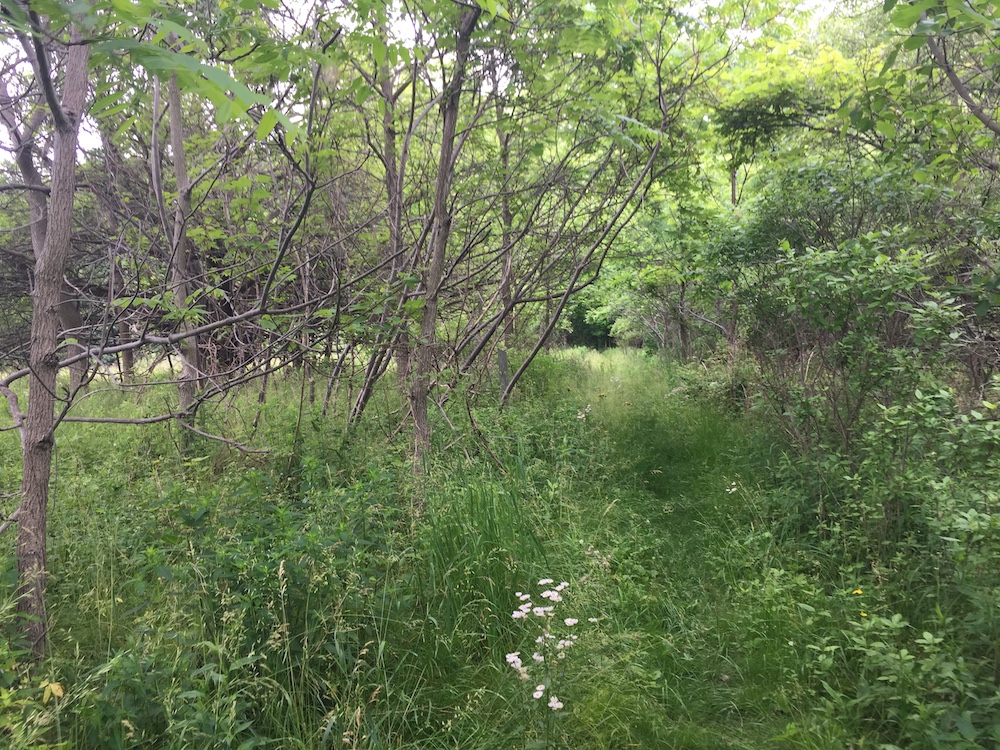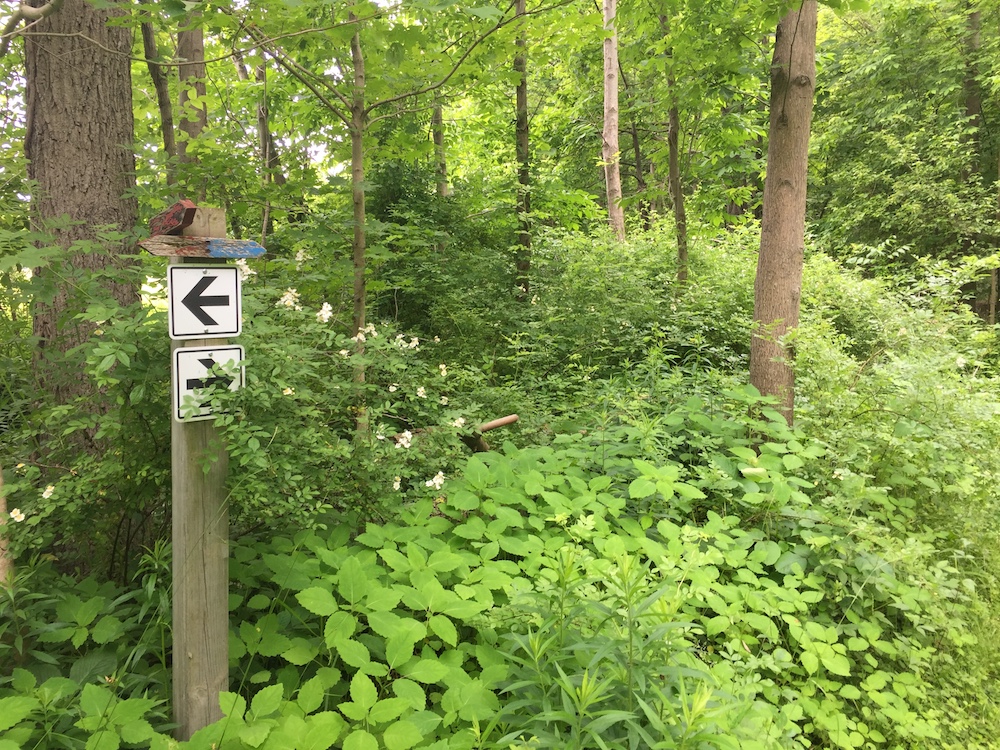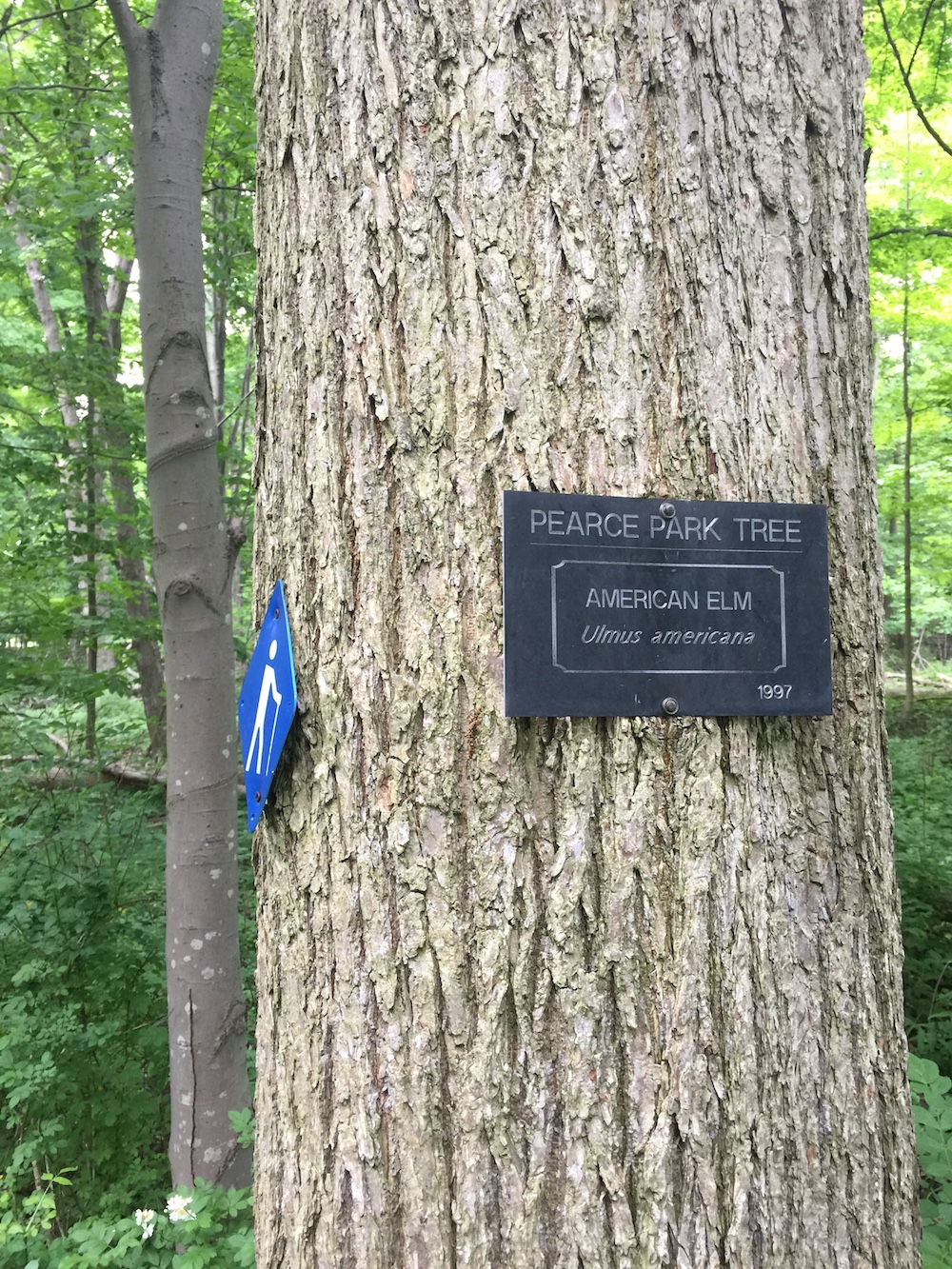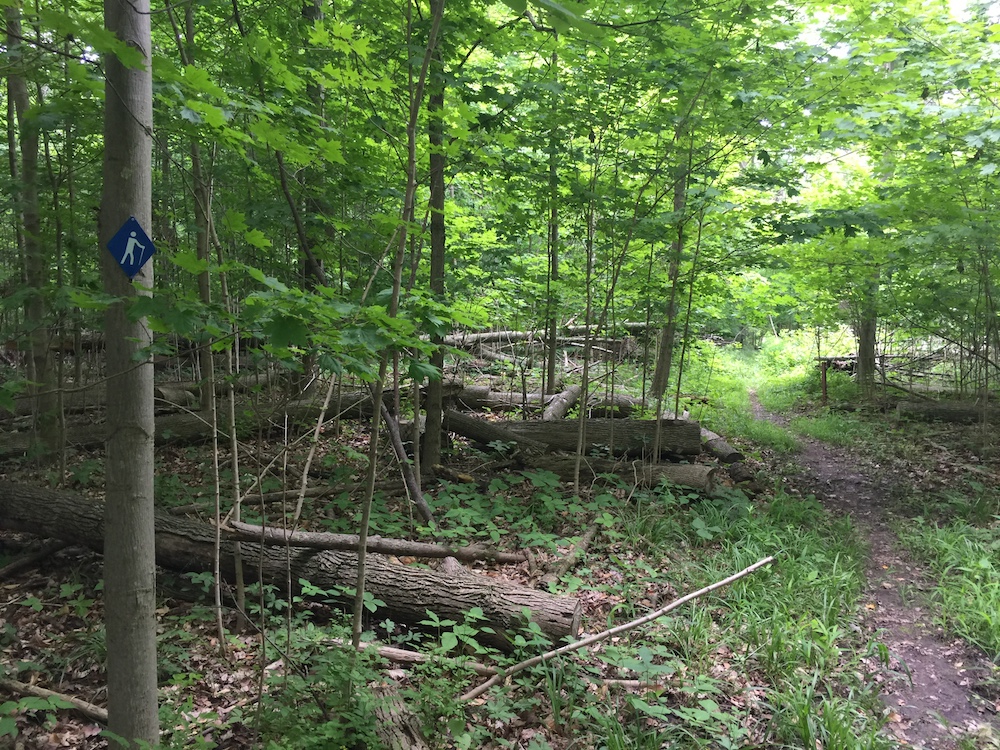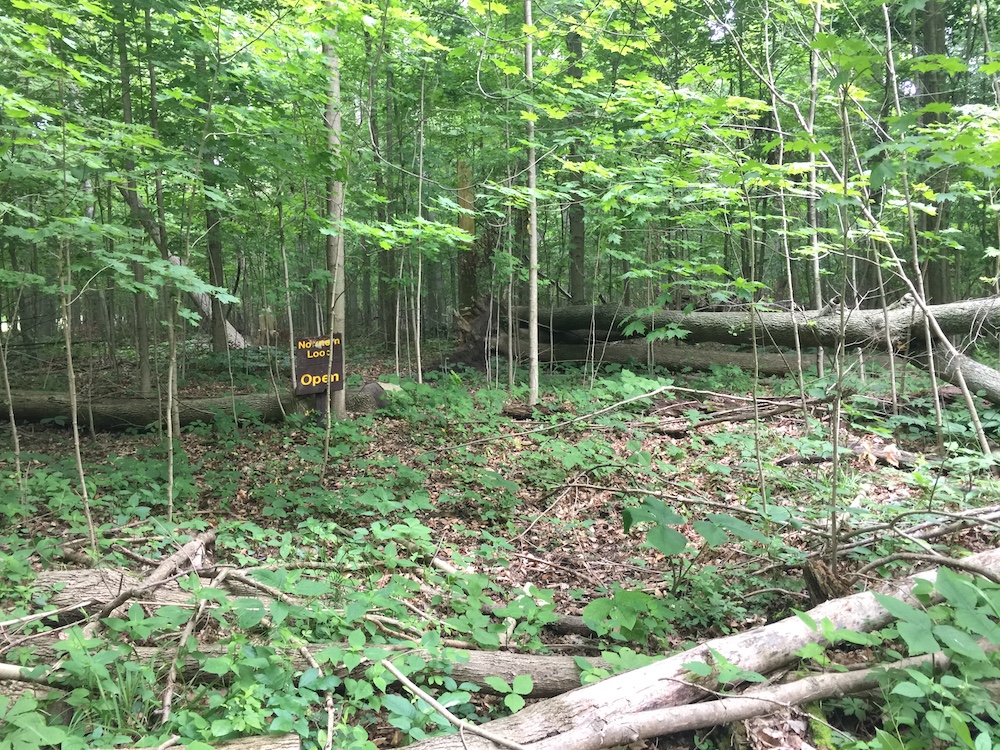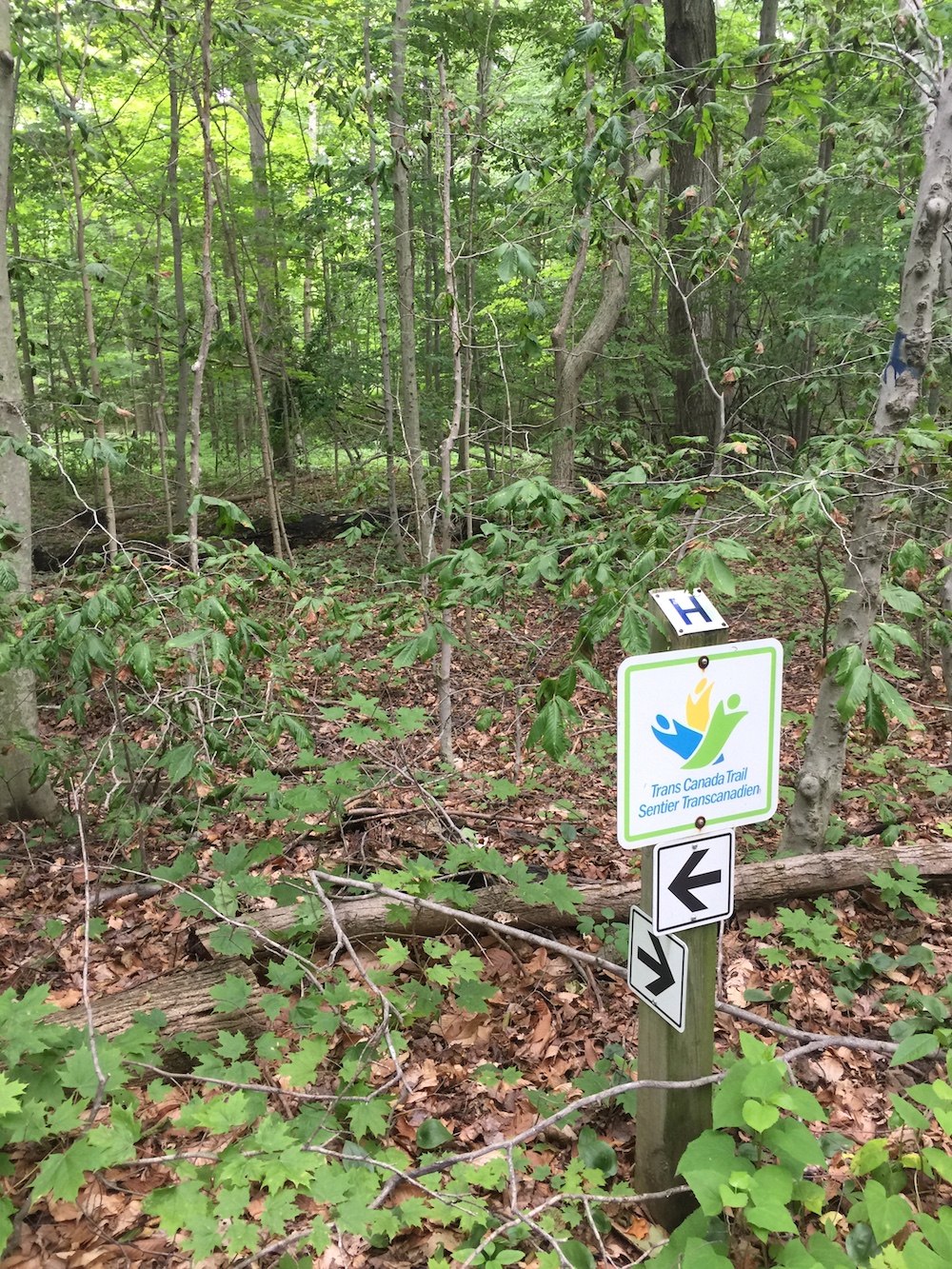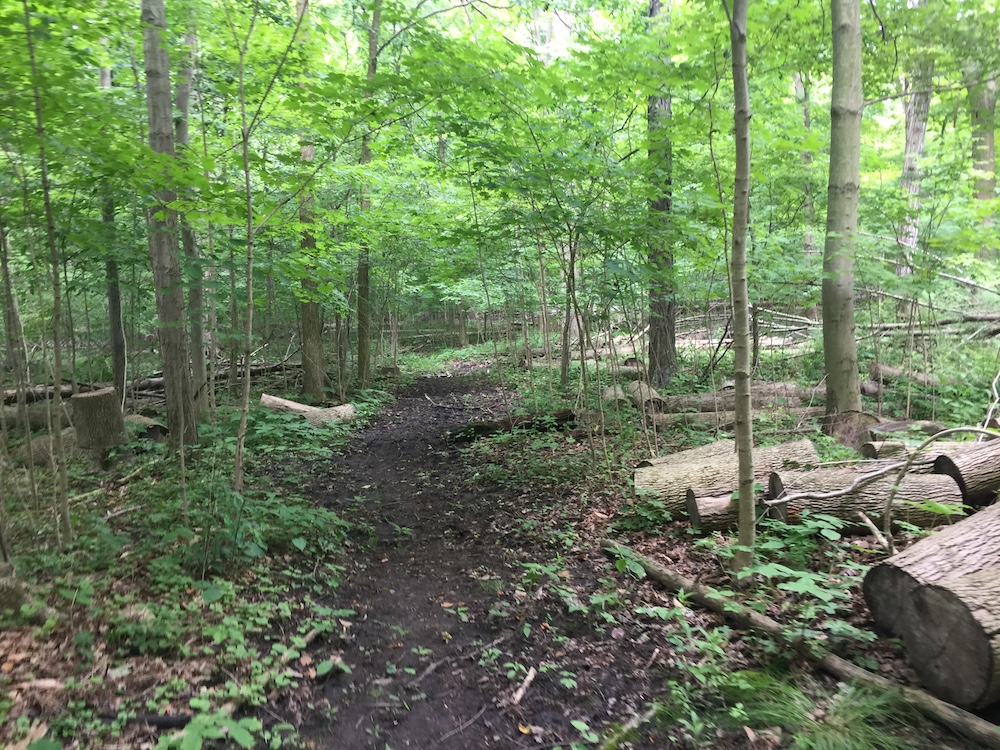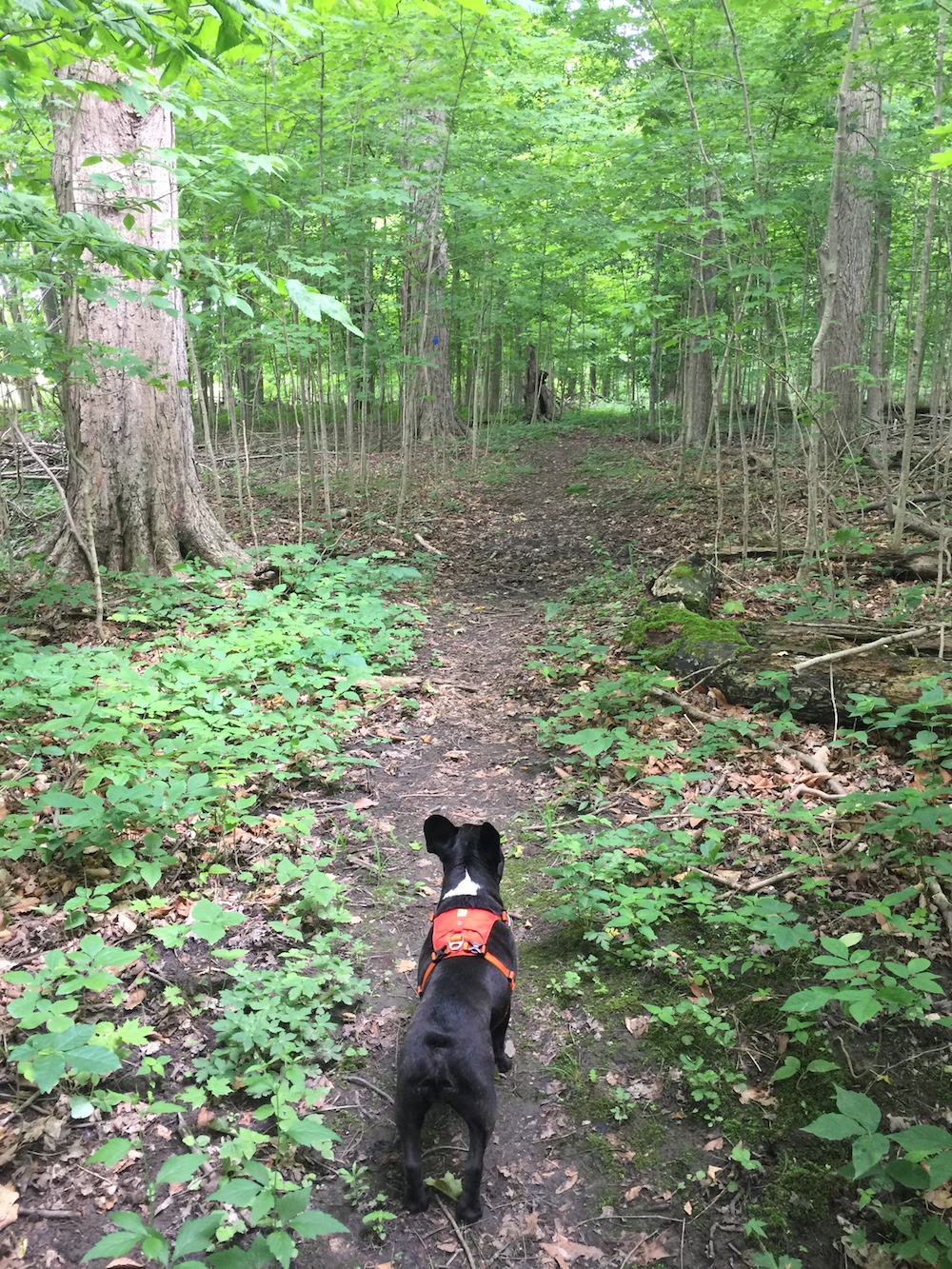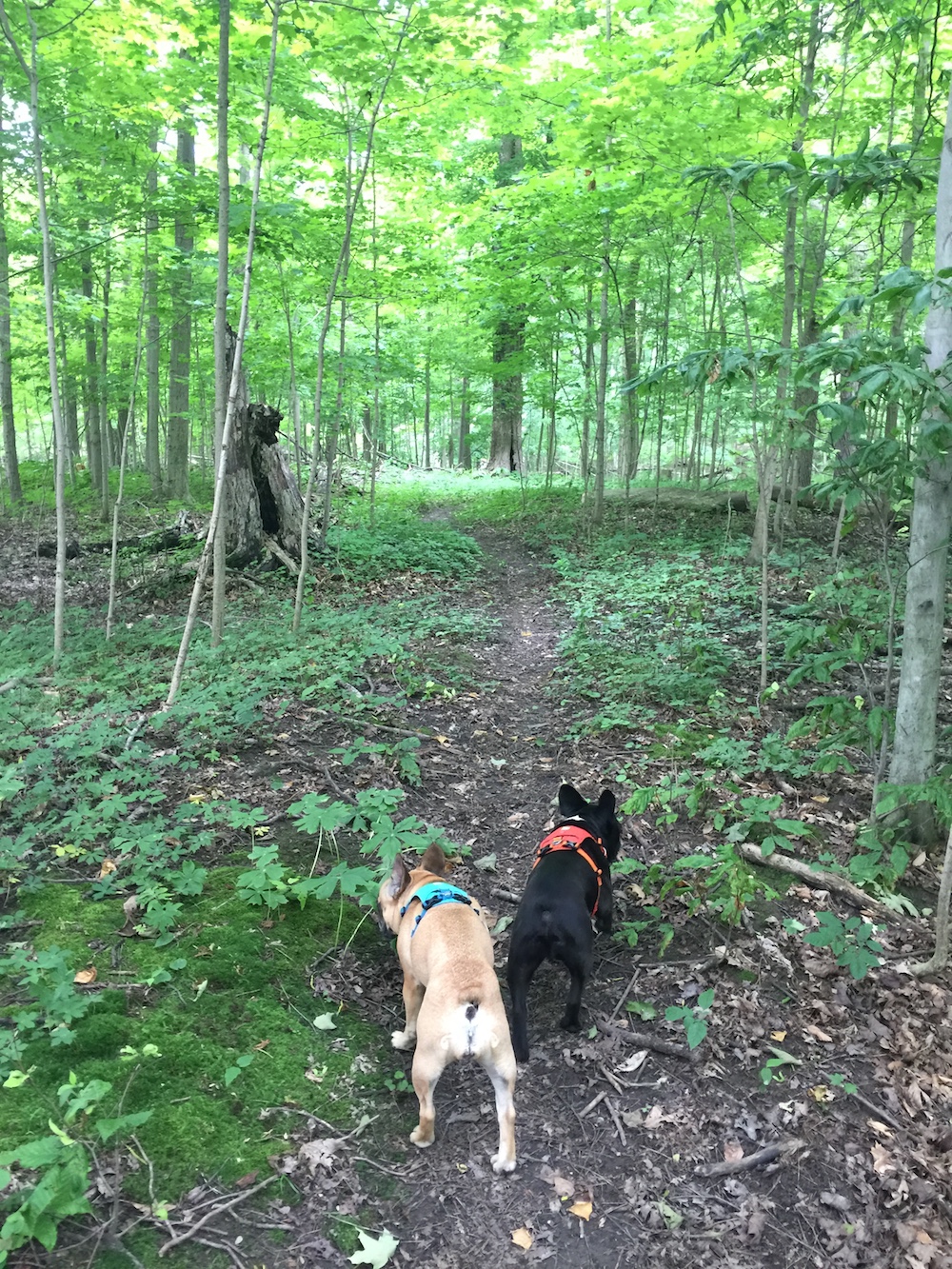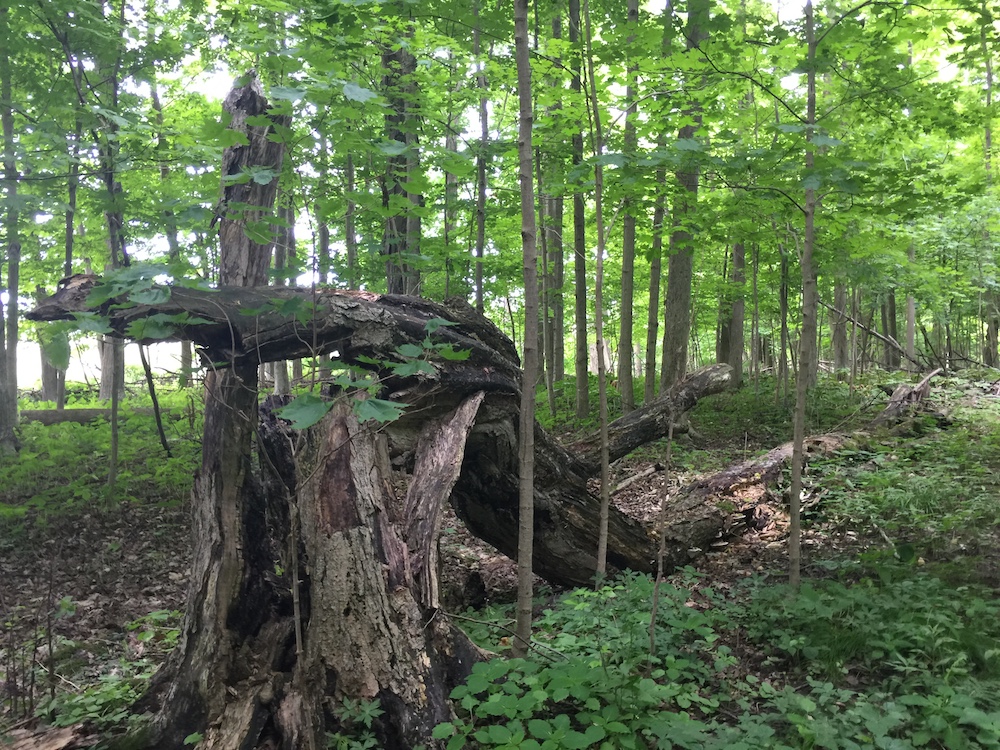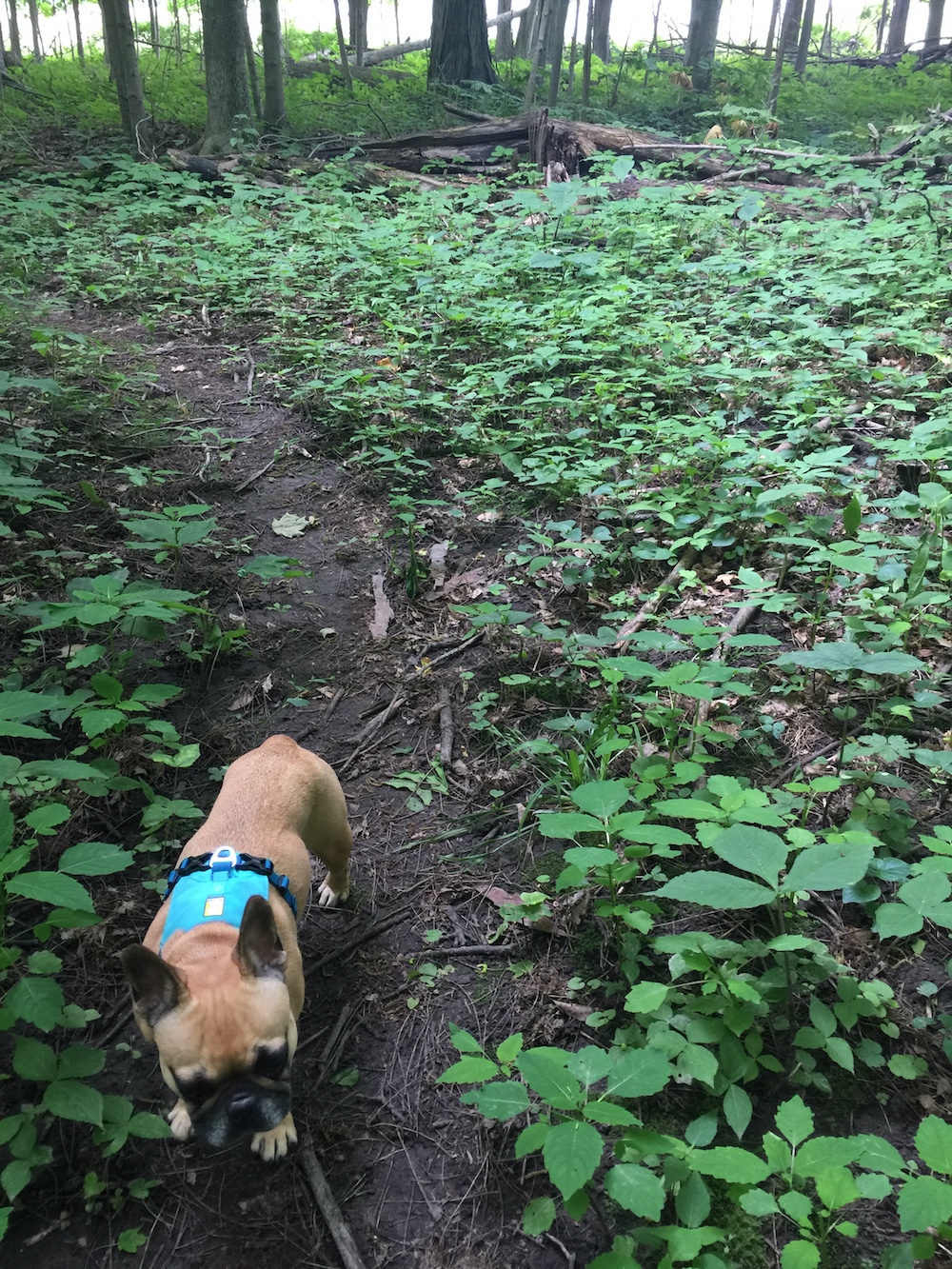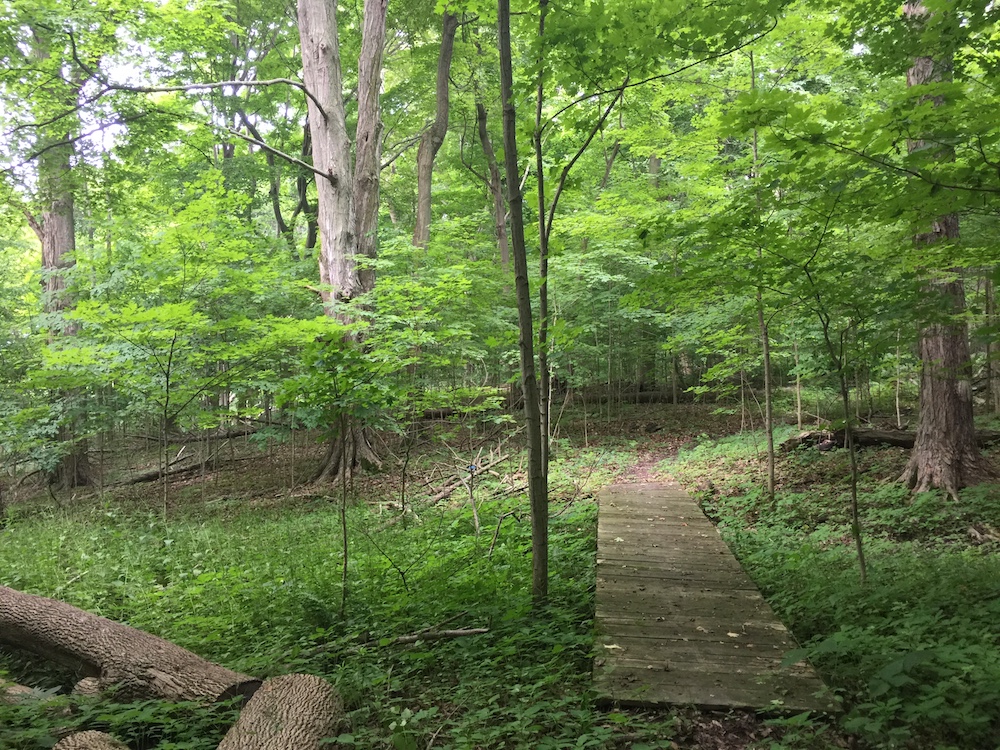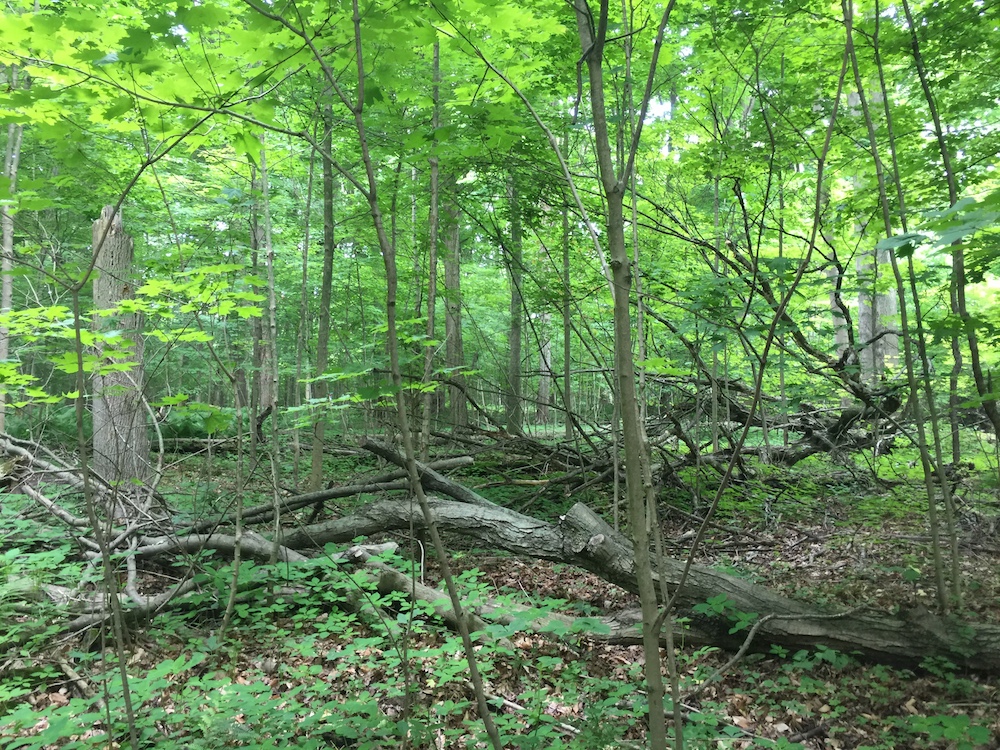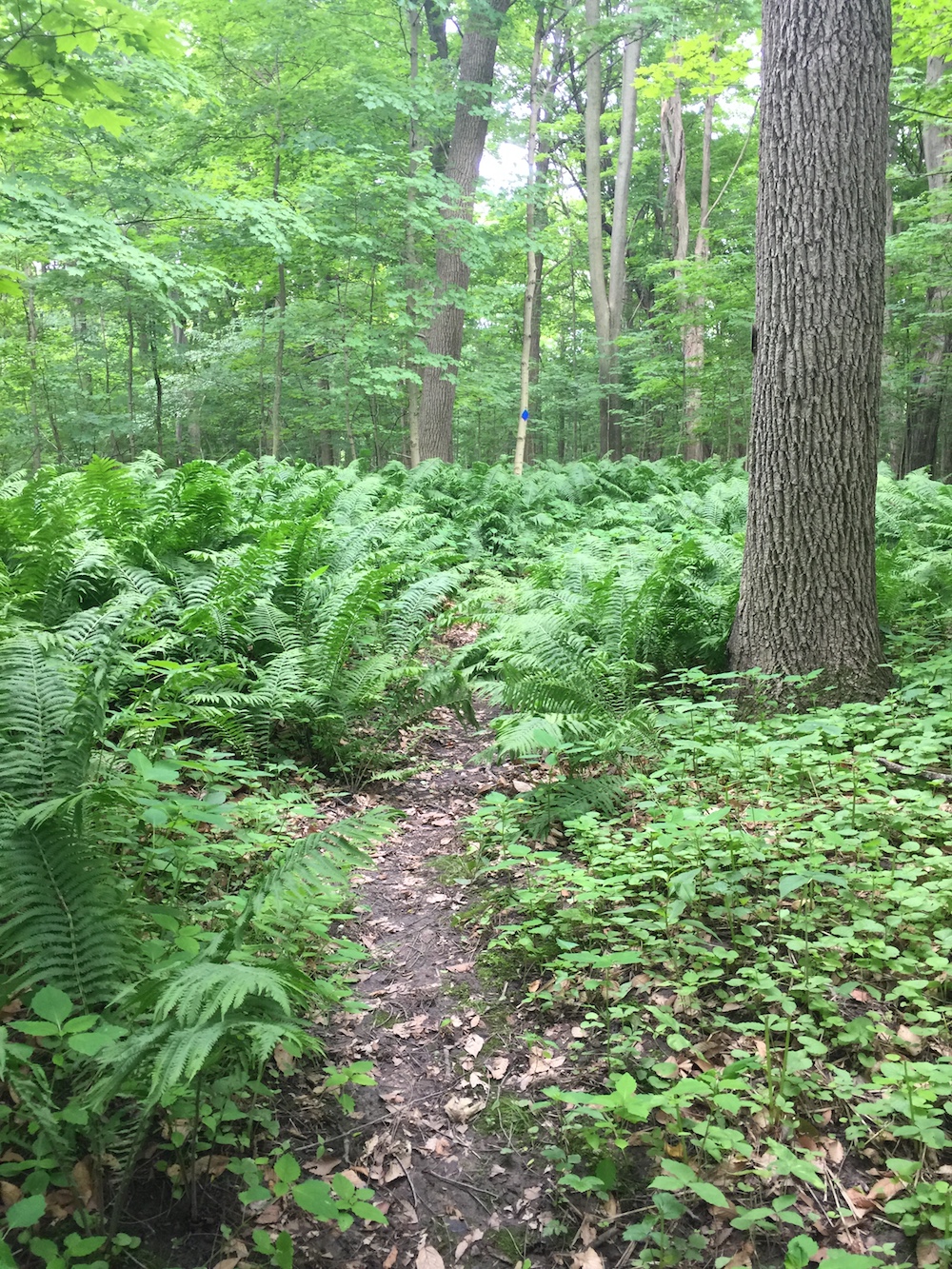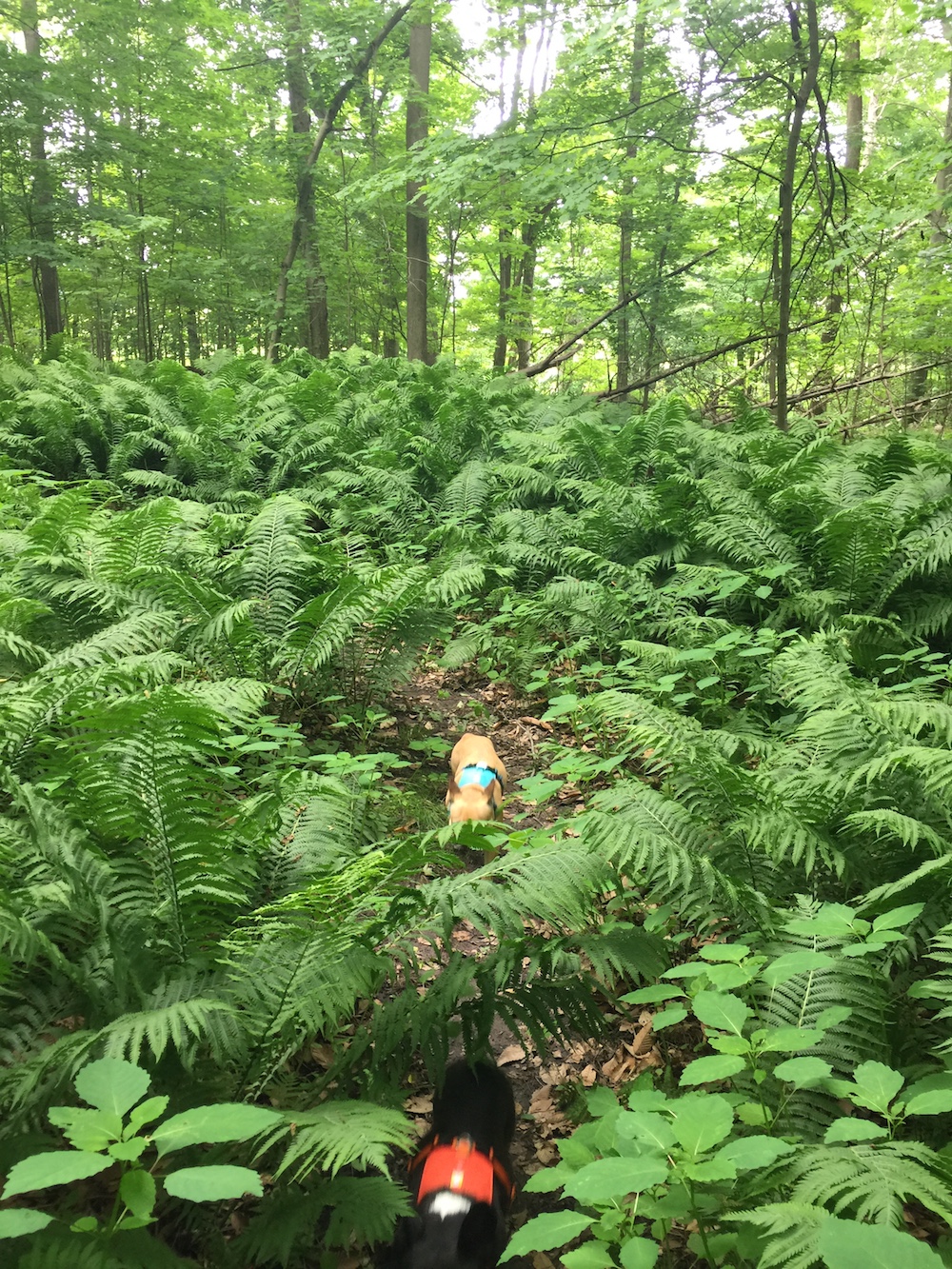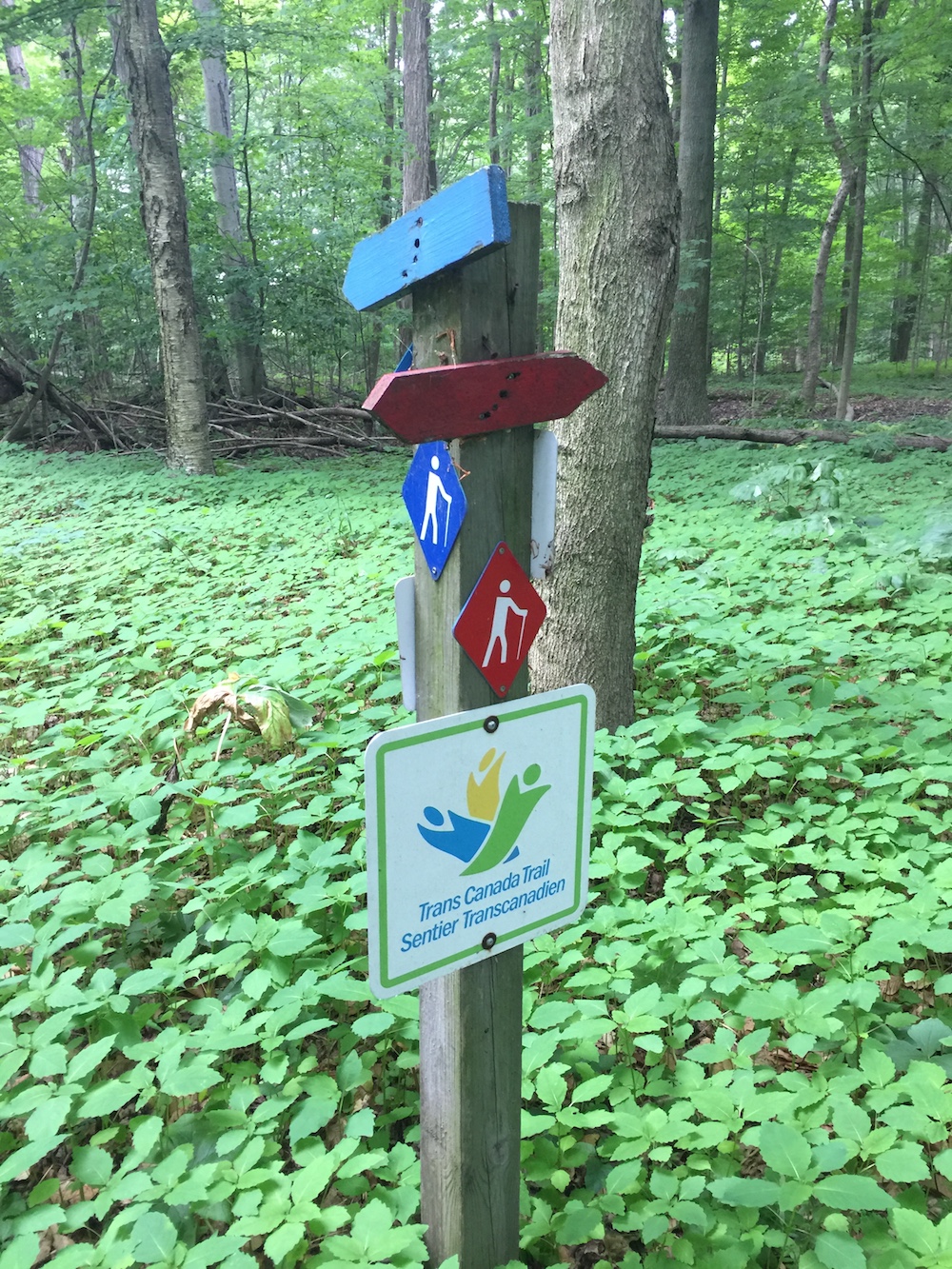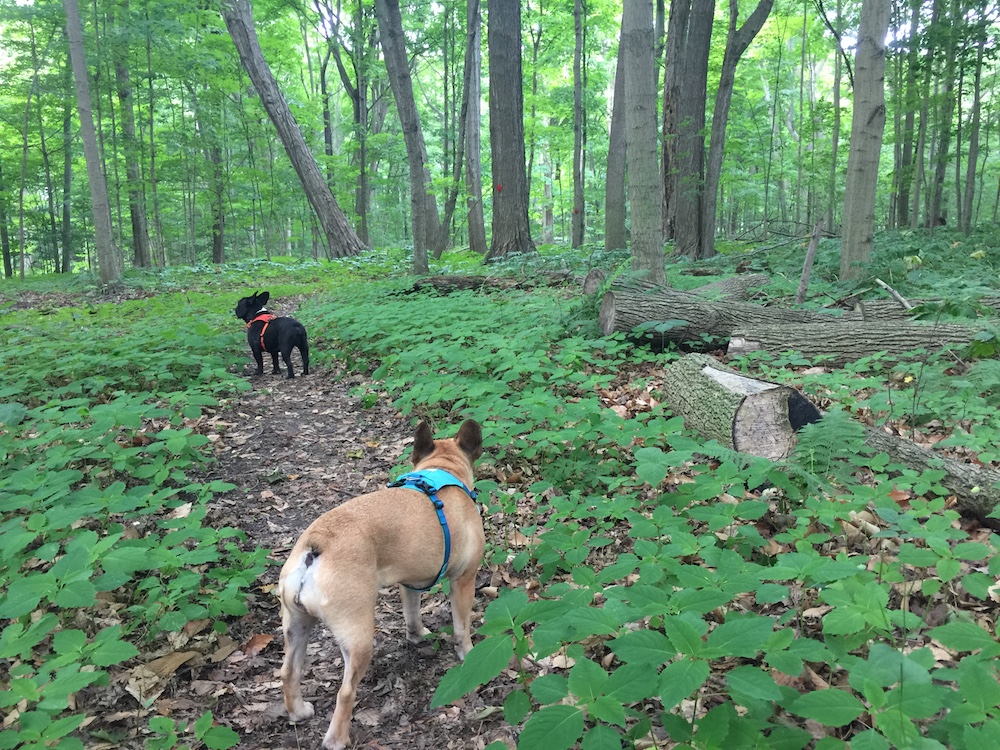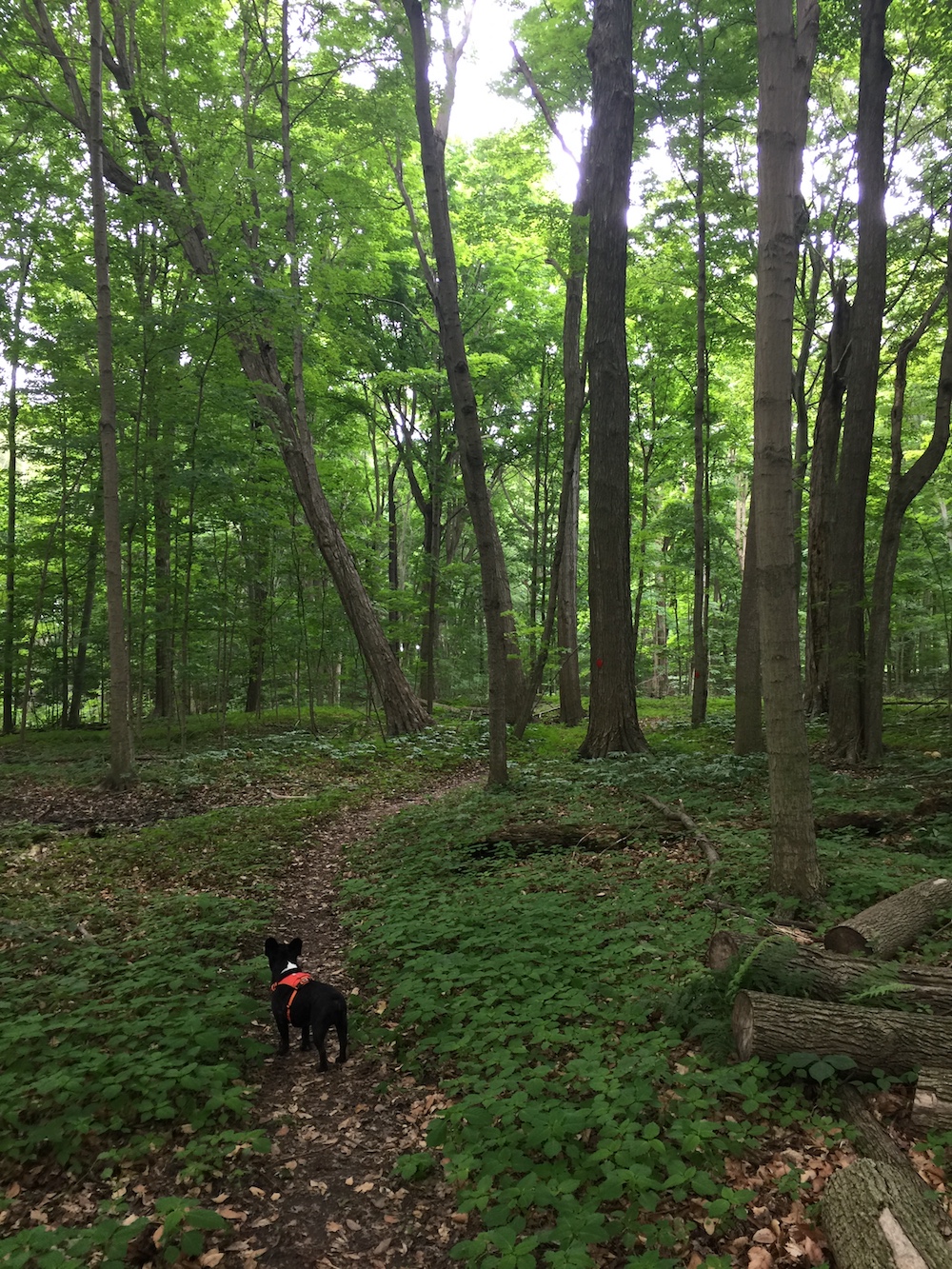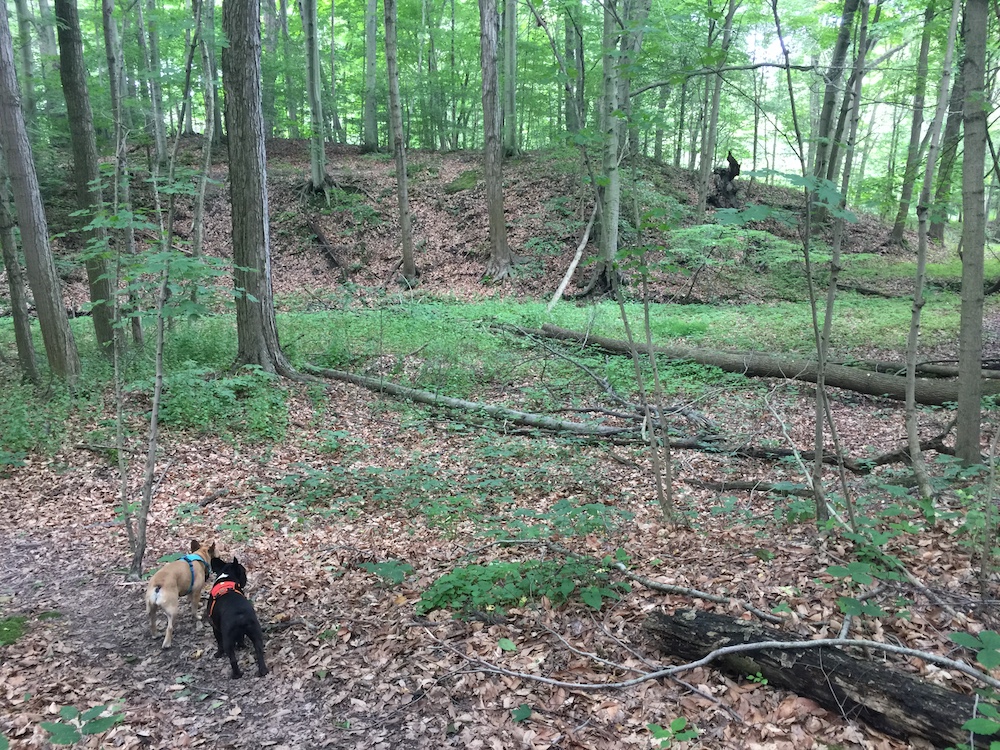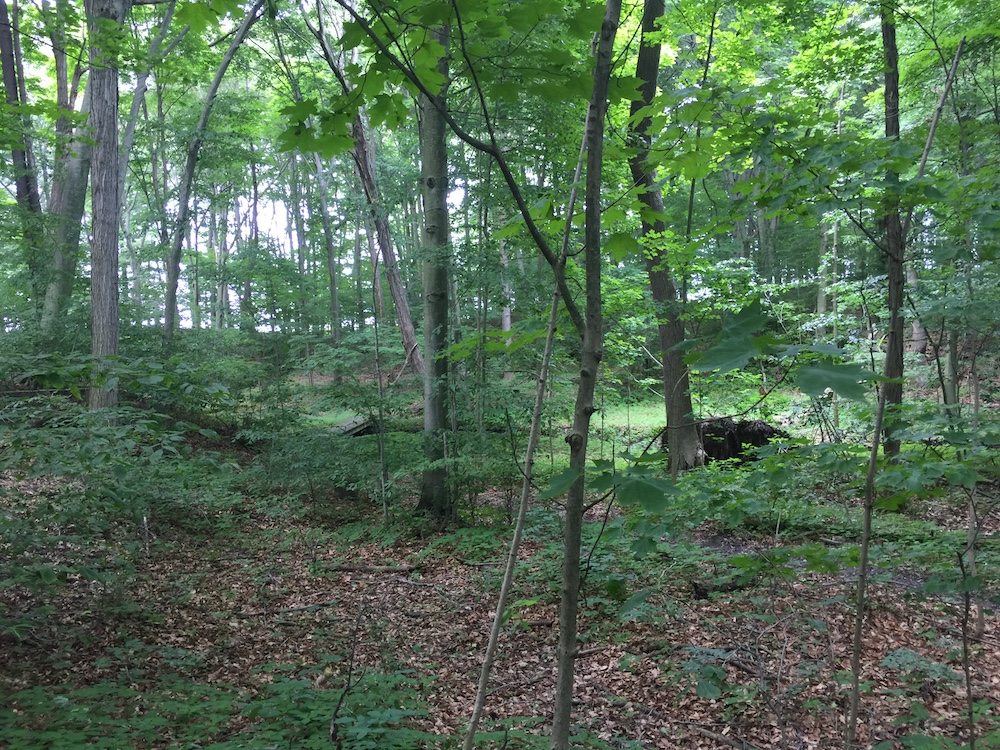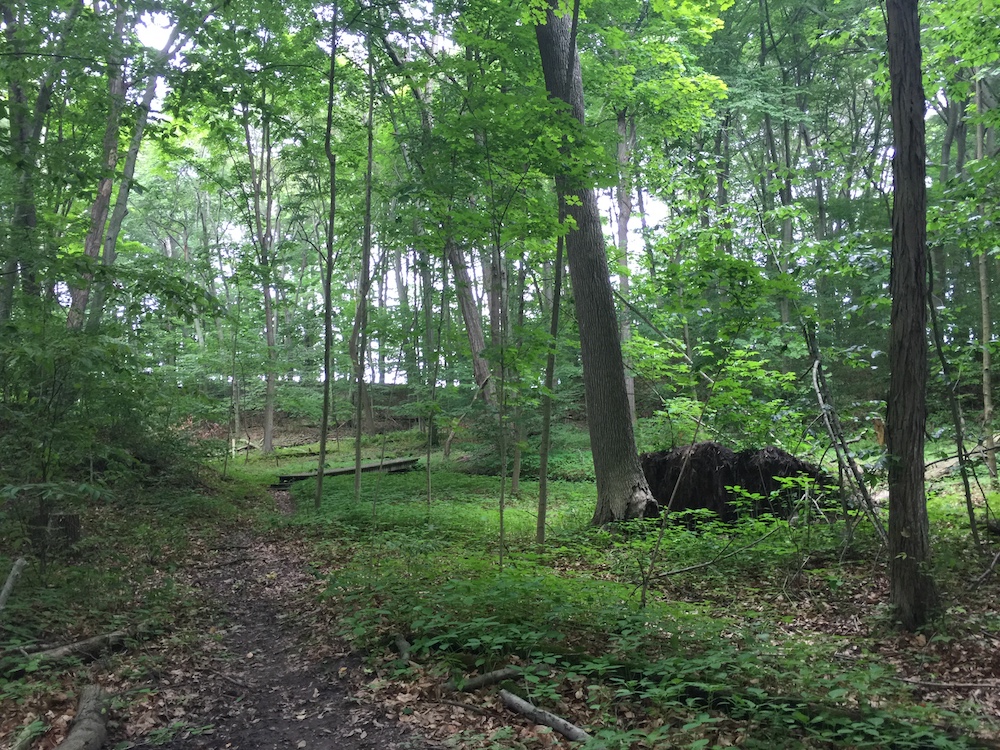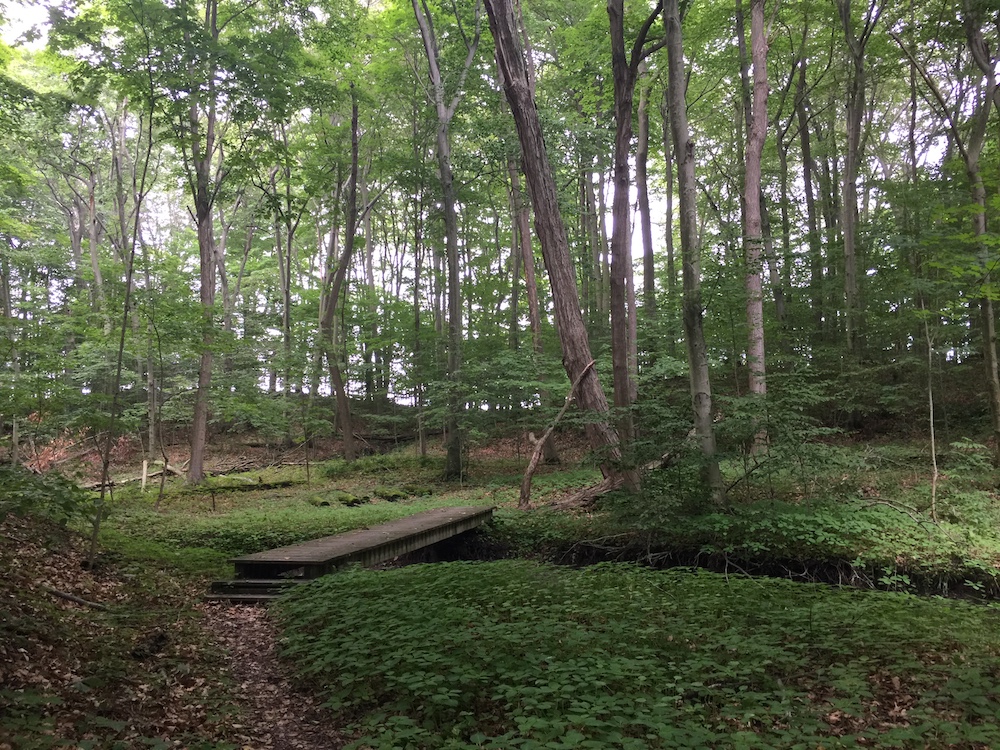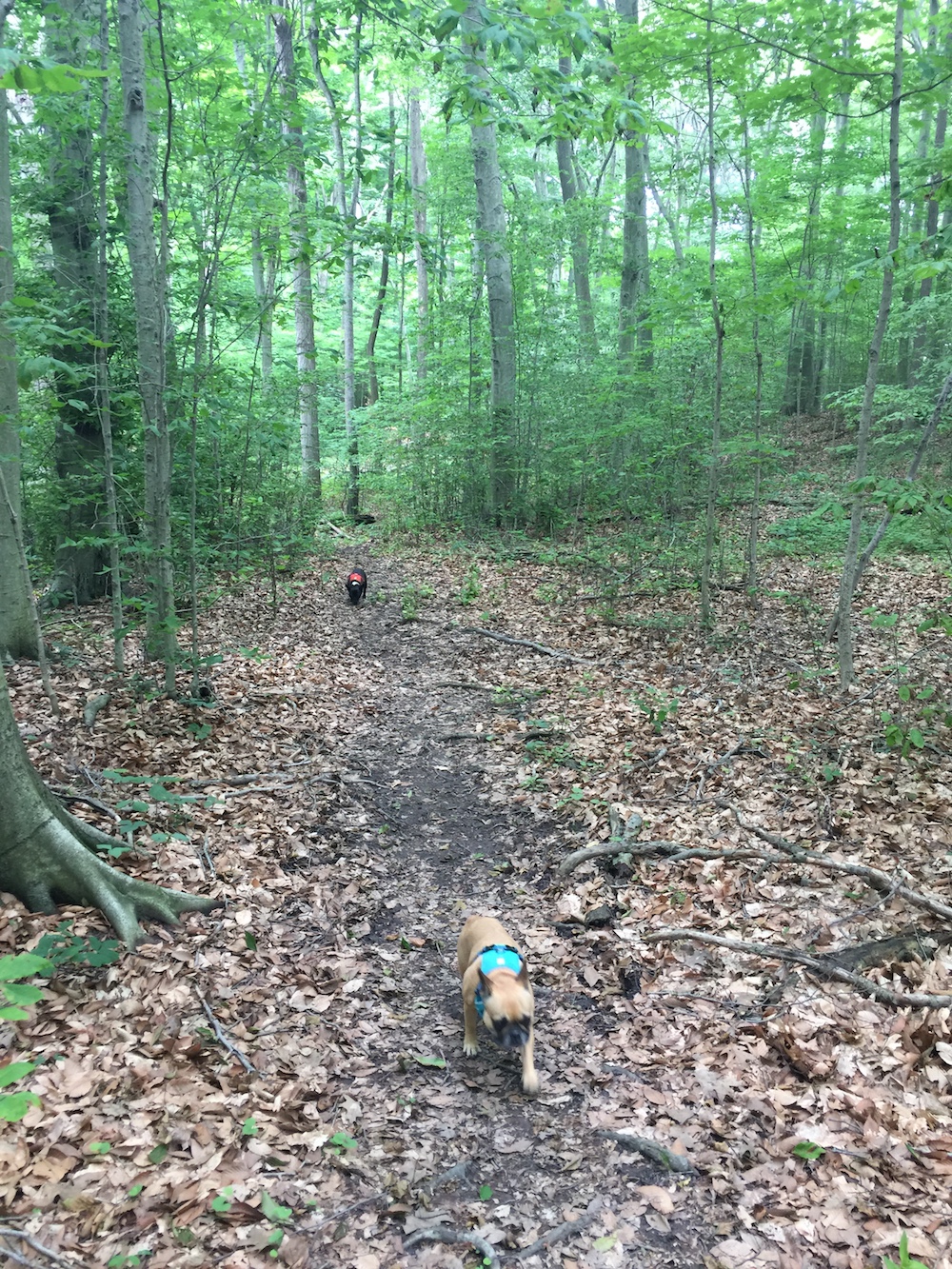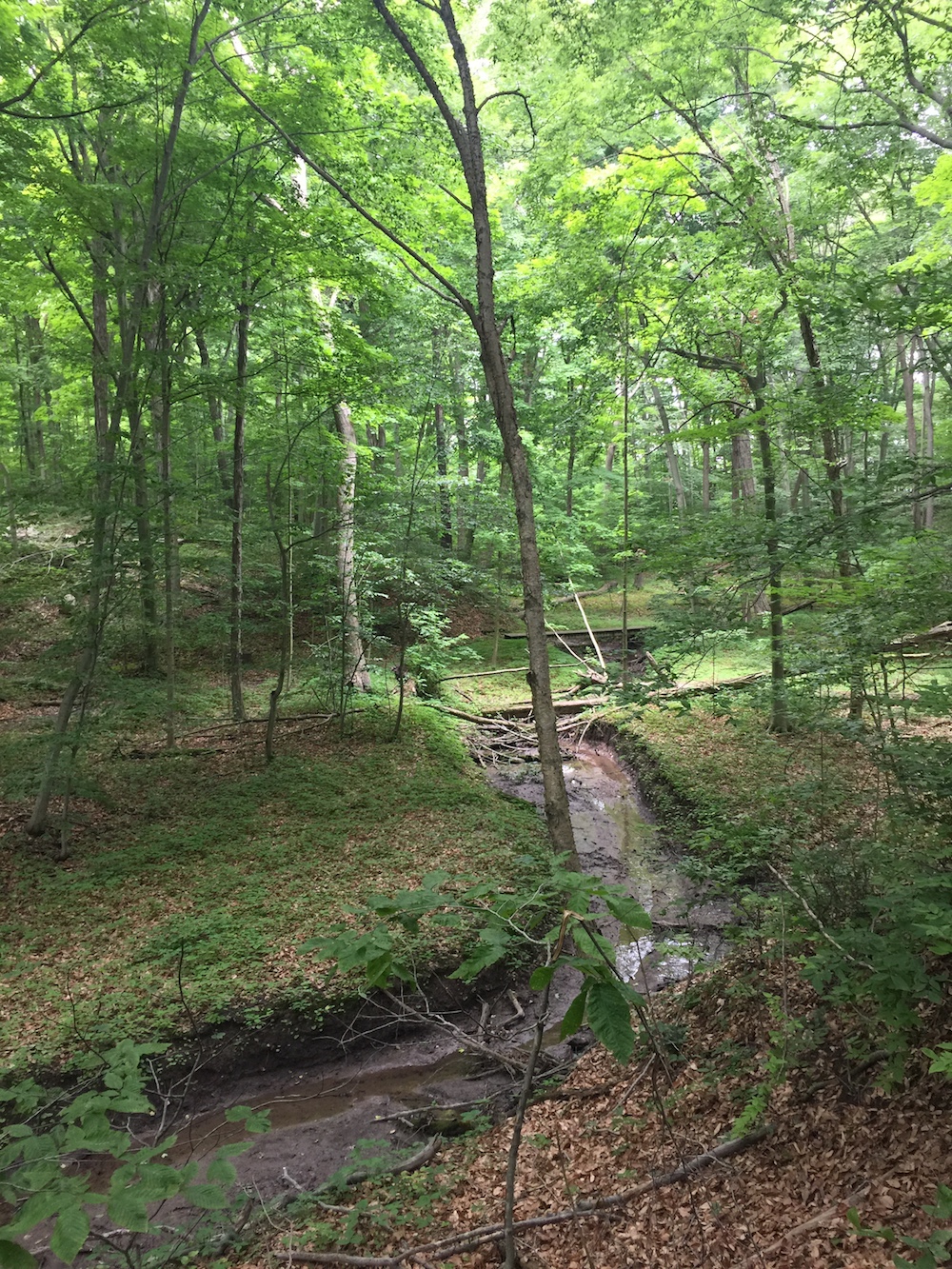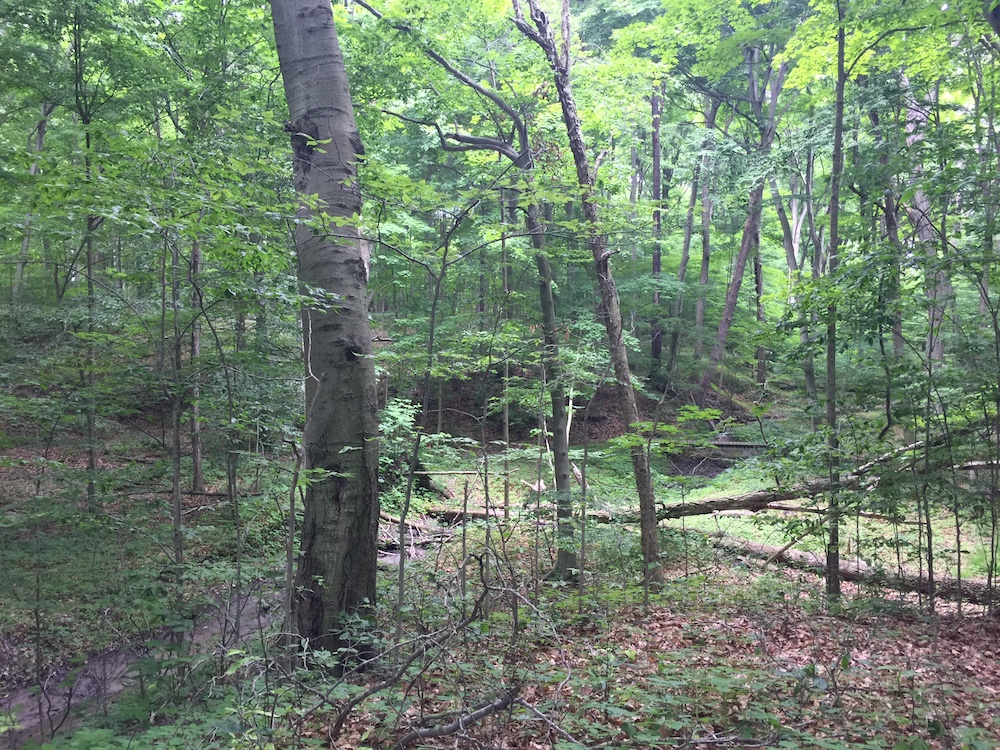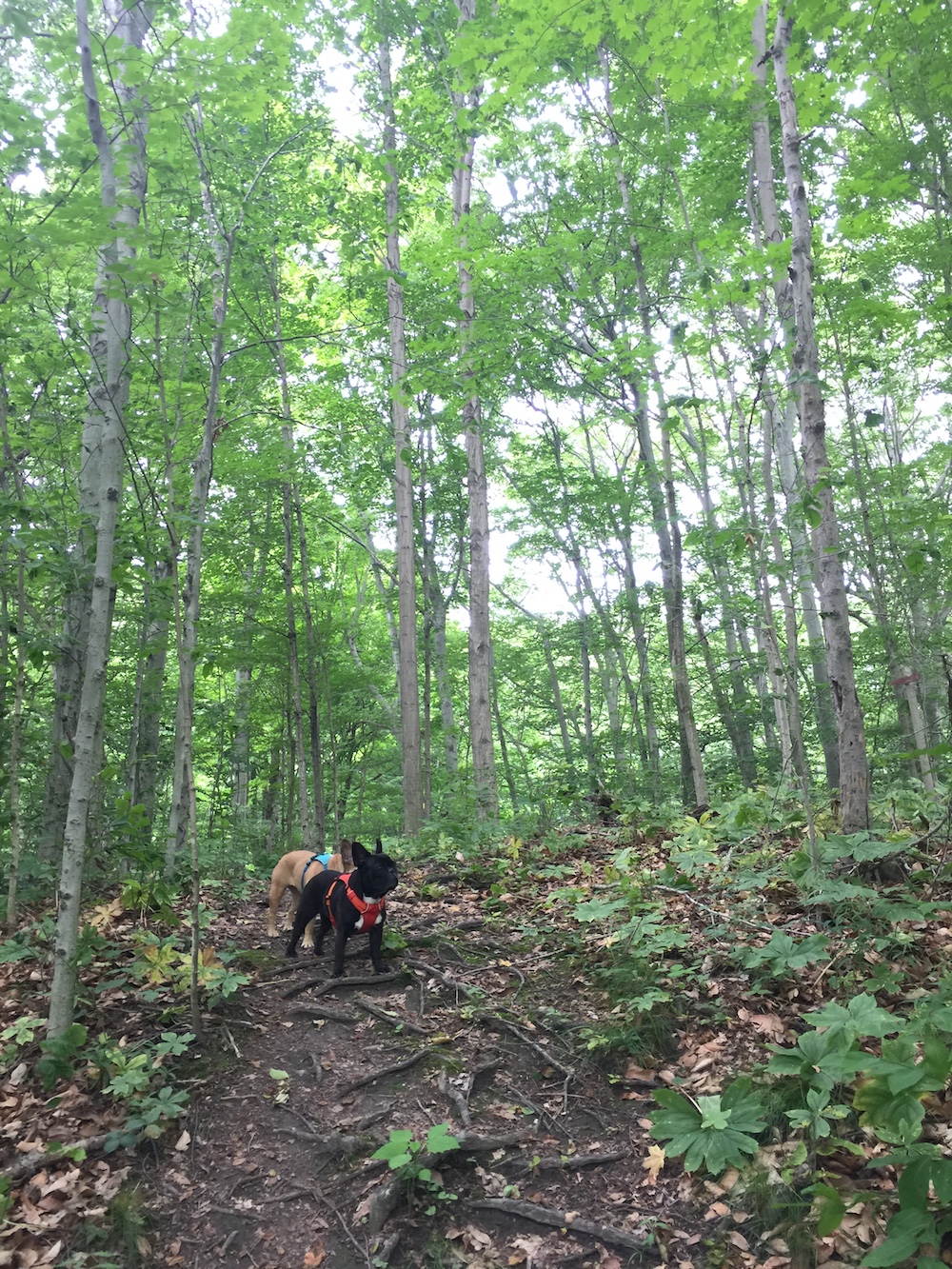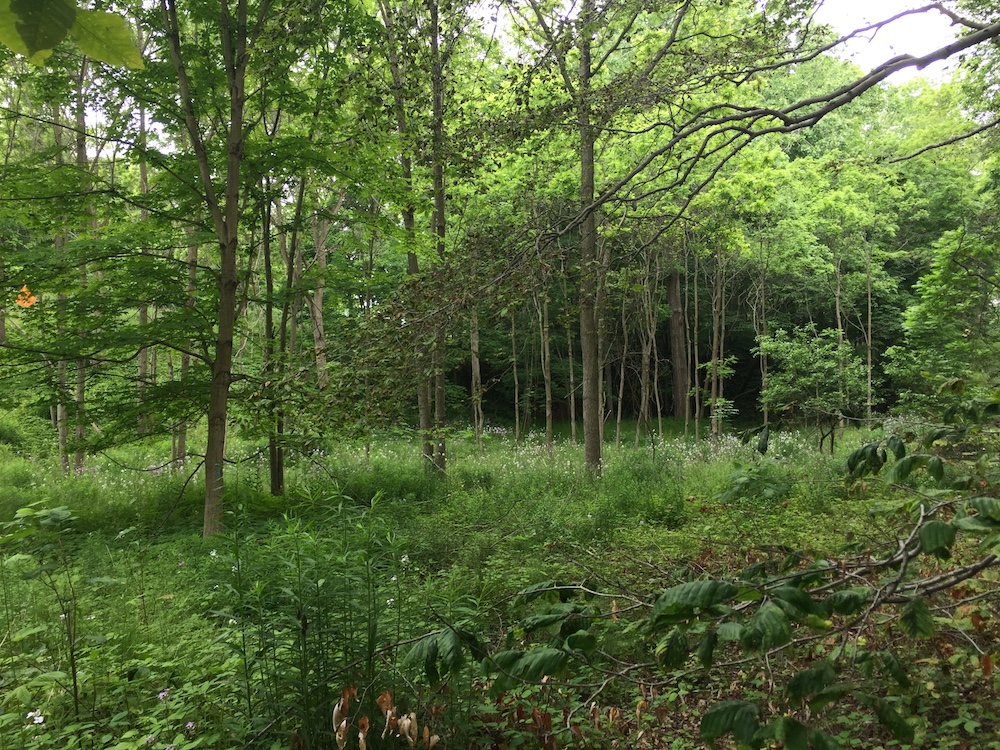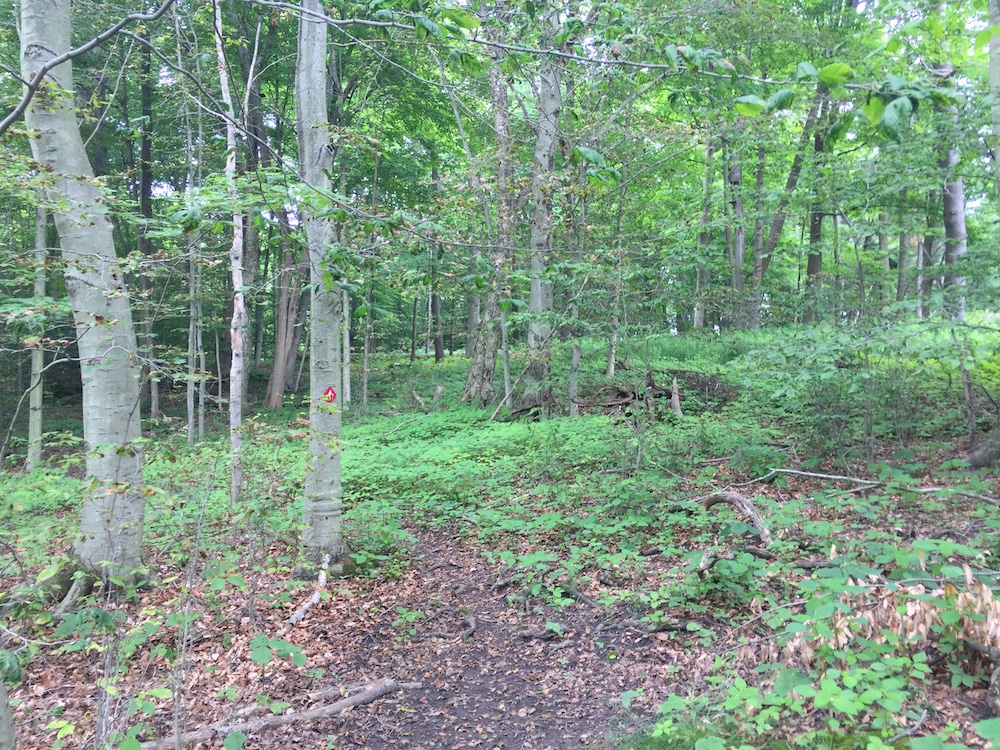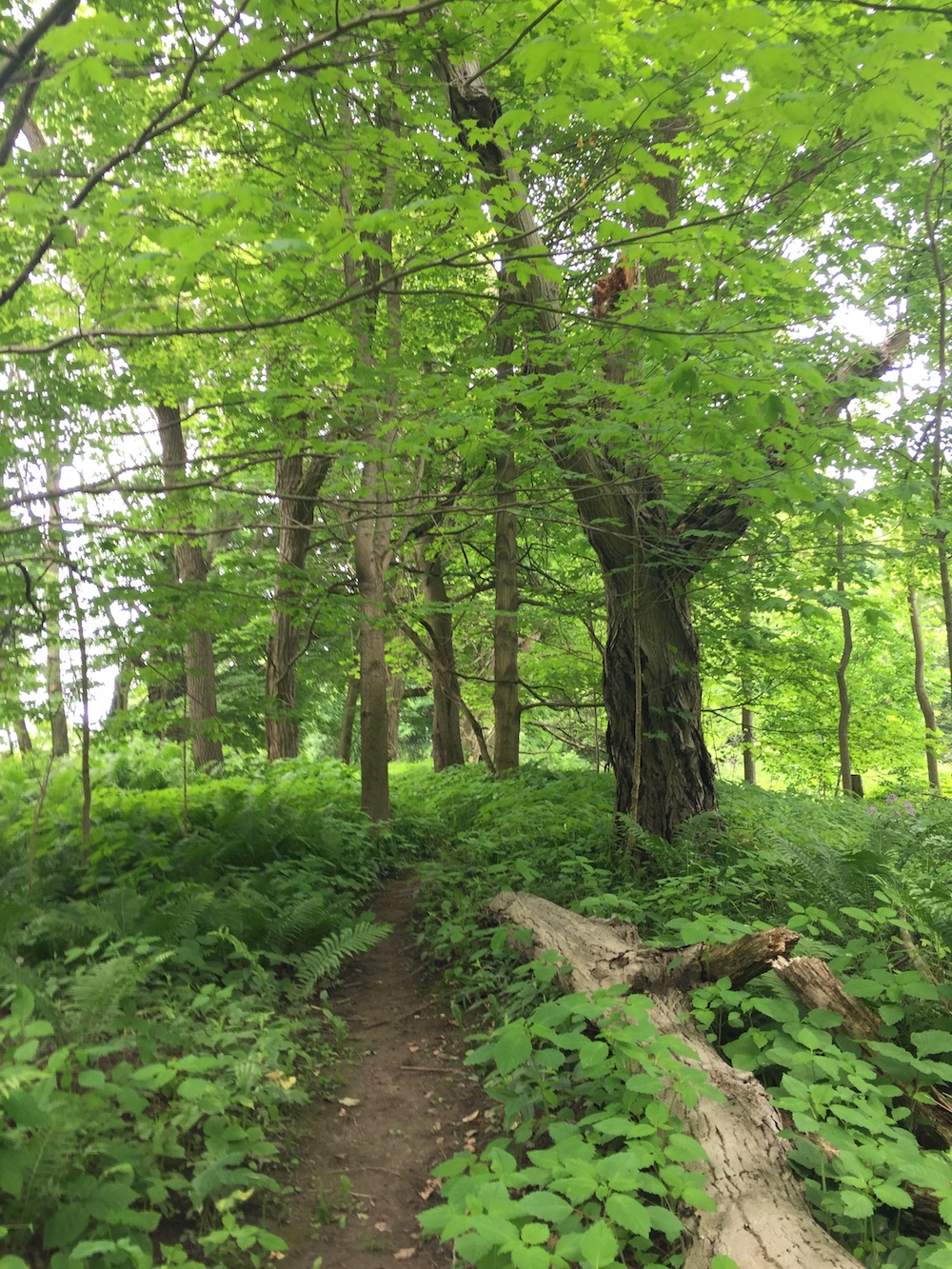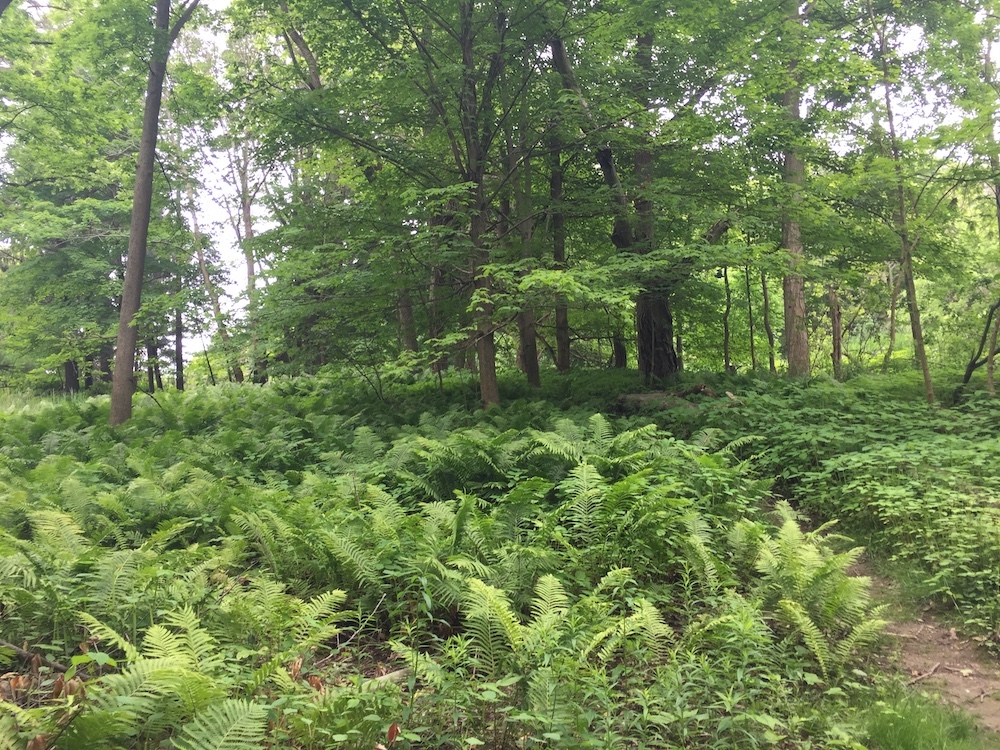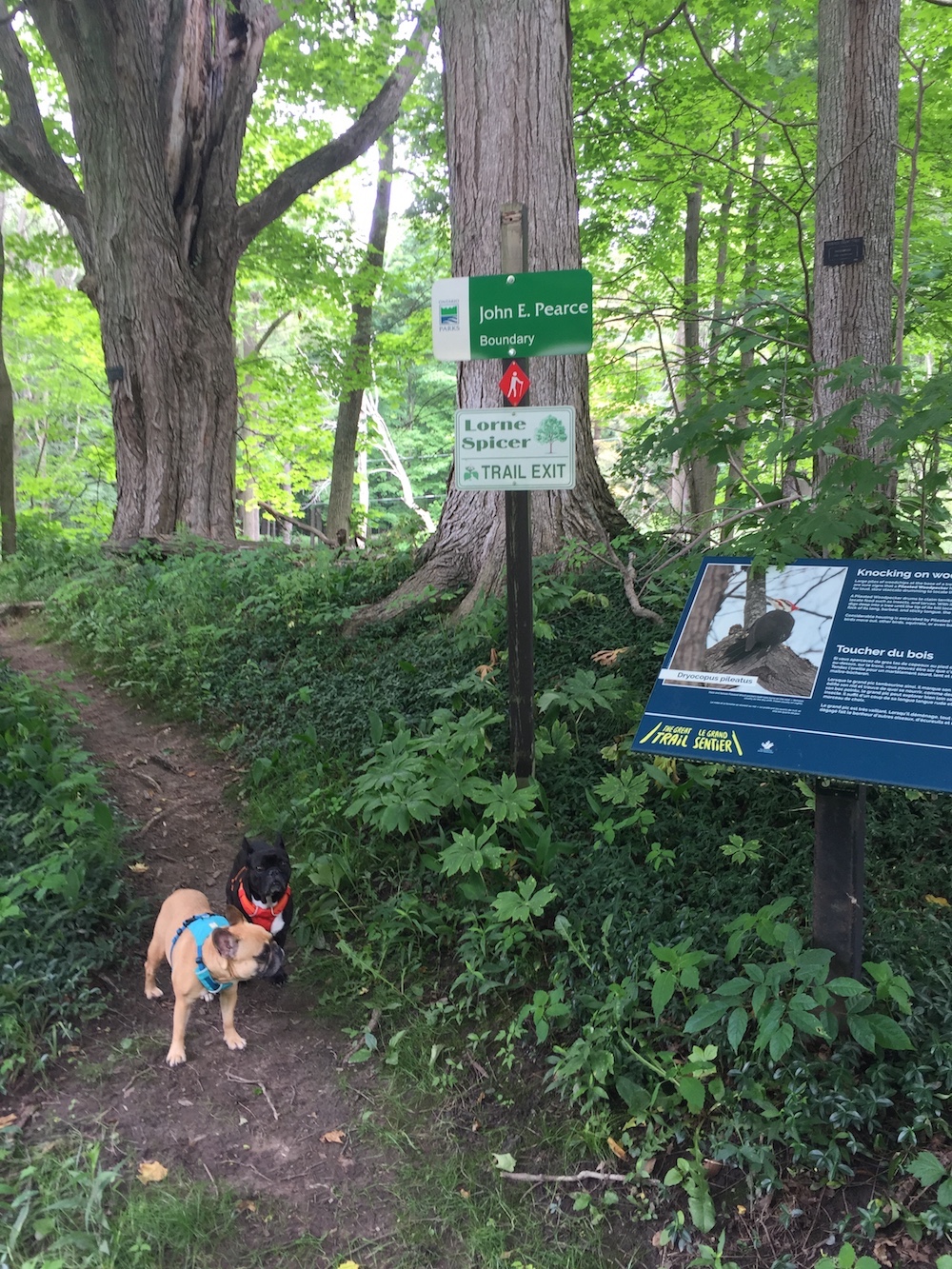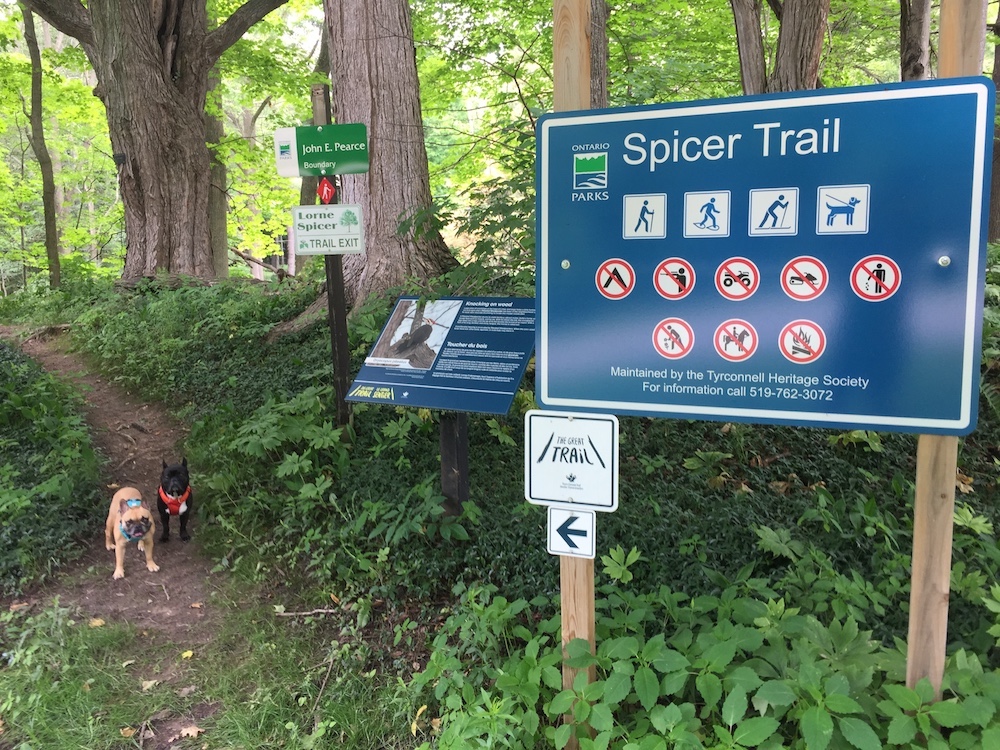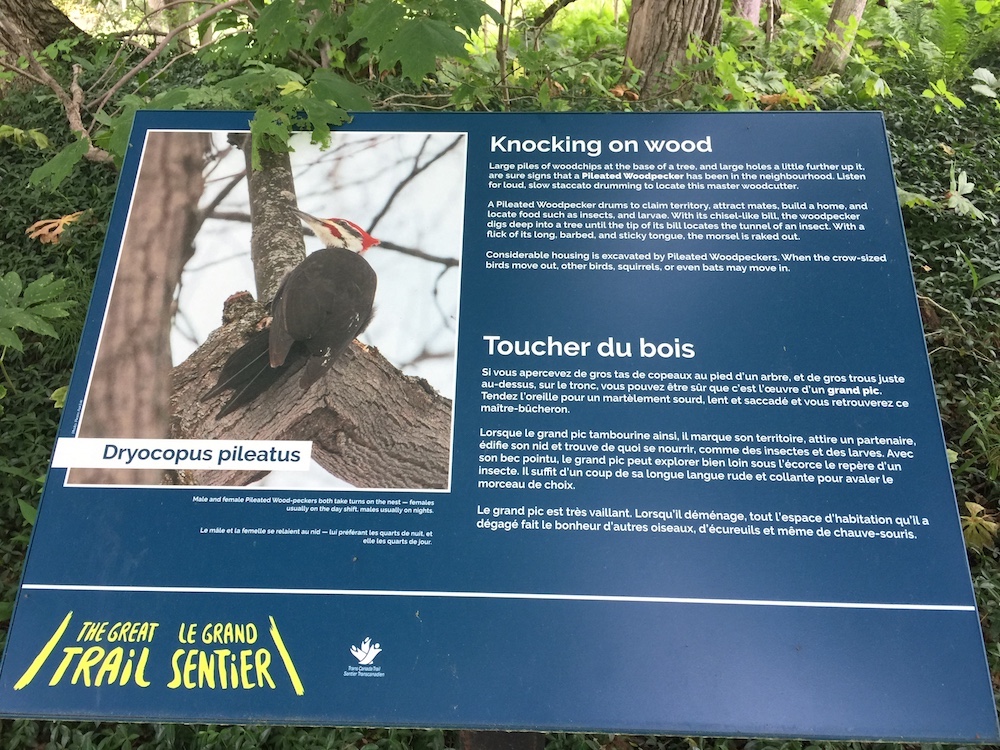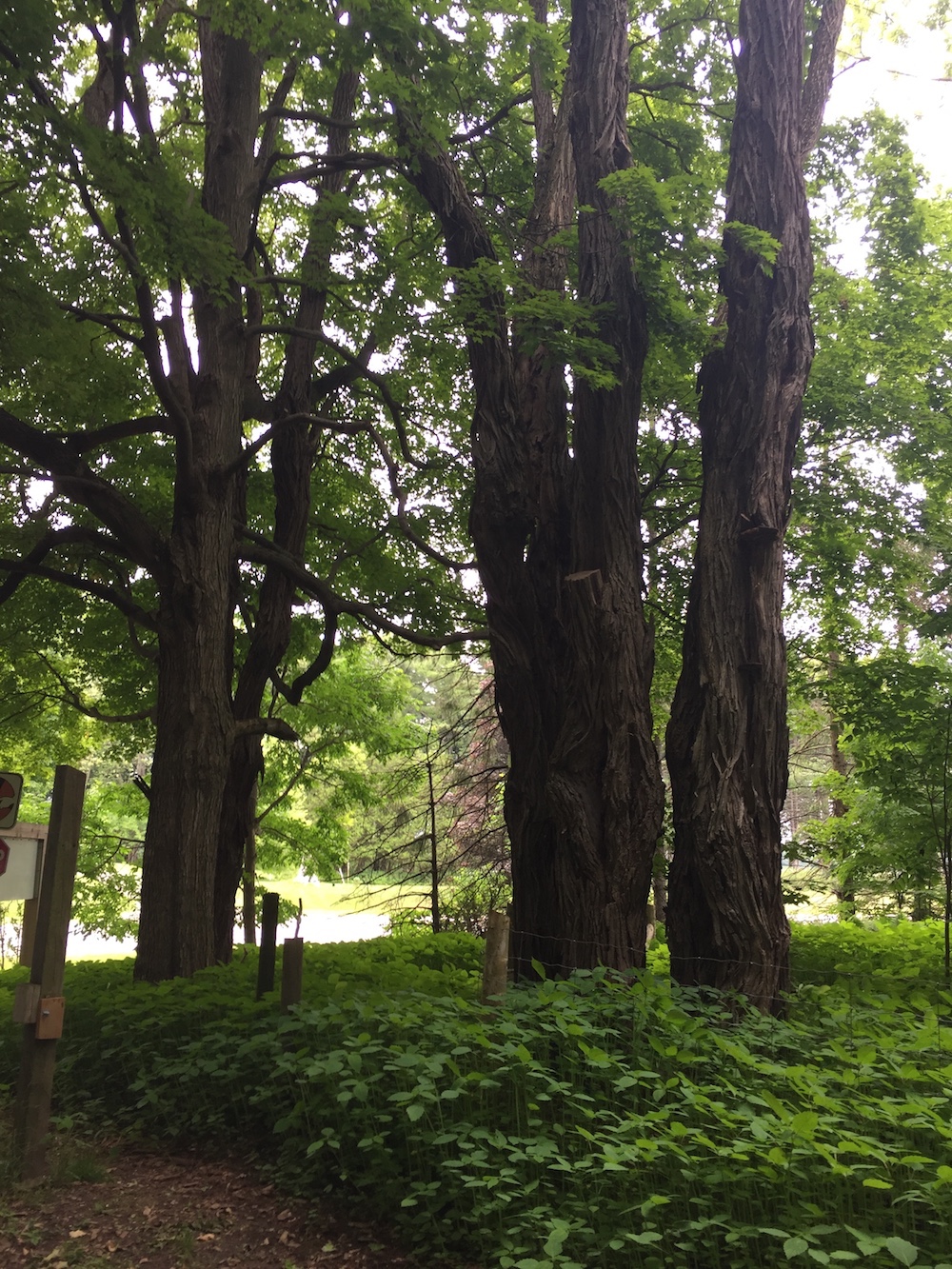 Furd chunk:
JOHN E. PEARCE CONSERVATION AREA:
(THIS CHUNK IS FOR FOR ROLLYCARS!!)
Mostly we have to leave our rollycar ROCKY S. WILDERBRICK (aka Roqueford Squarish Wilderbrick the 3rd) in the PARKING RODEO when we check out parks and stuff, so we got sooper'cited to find a whole 'nother chunk of place 'cross the rollycar road that is made special for rollycars too!! Isn't that basically the bestest, guys!!?? IKNOW!!
There is lotsa pretty wilderwild to hang out in, plus a teensy parking rodeo at the backest part for maybe picklenicking or somethings that has a gigantical monument-thingy that tells you who n'vented this chunk of place, plus there is even a whole differenter POOPCLOSET too!! Have a looksee for yourselfs!!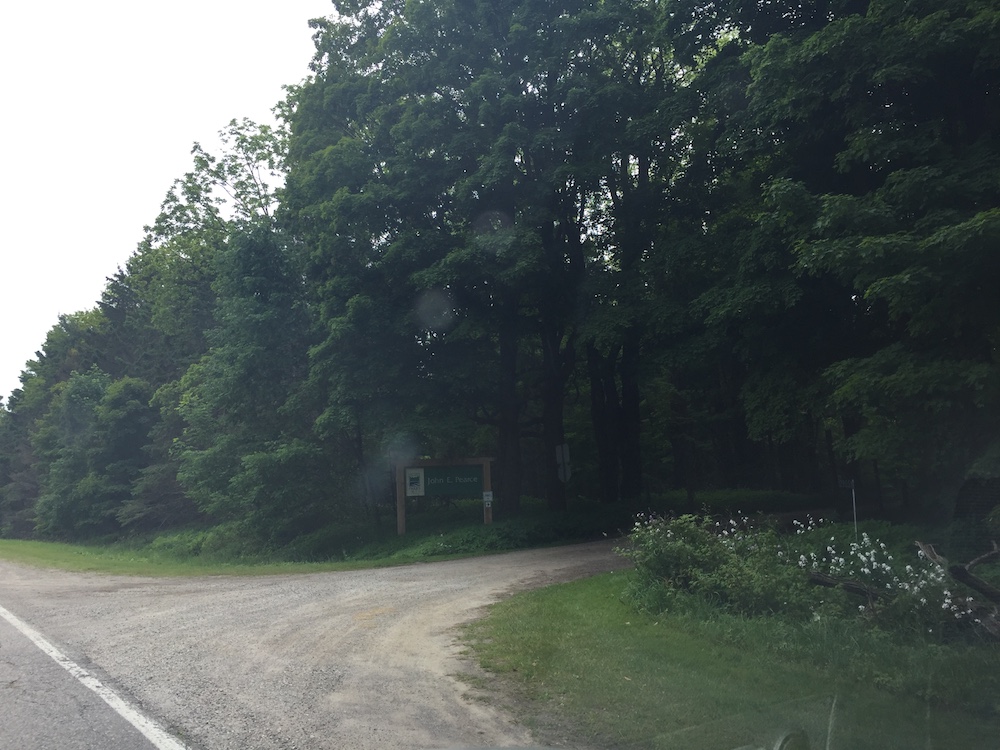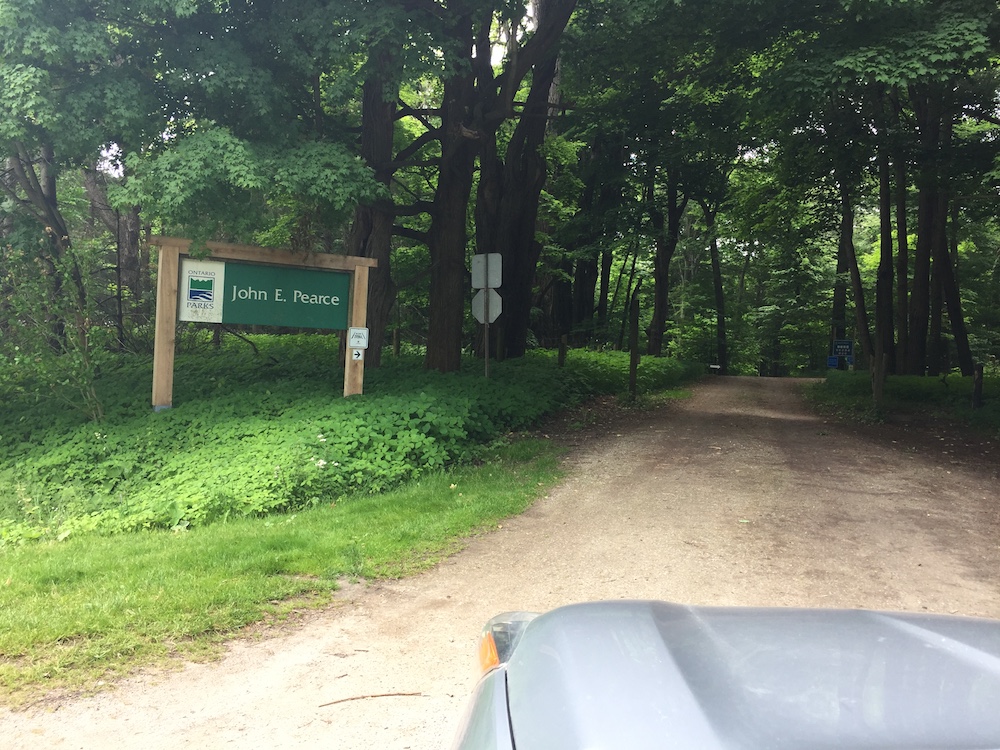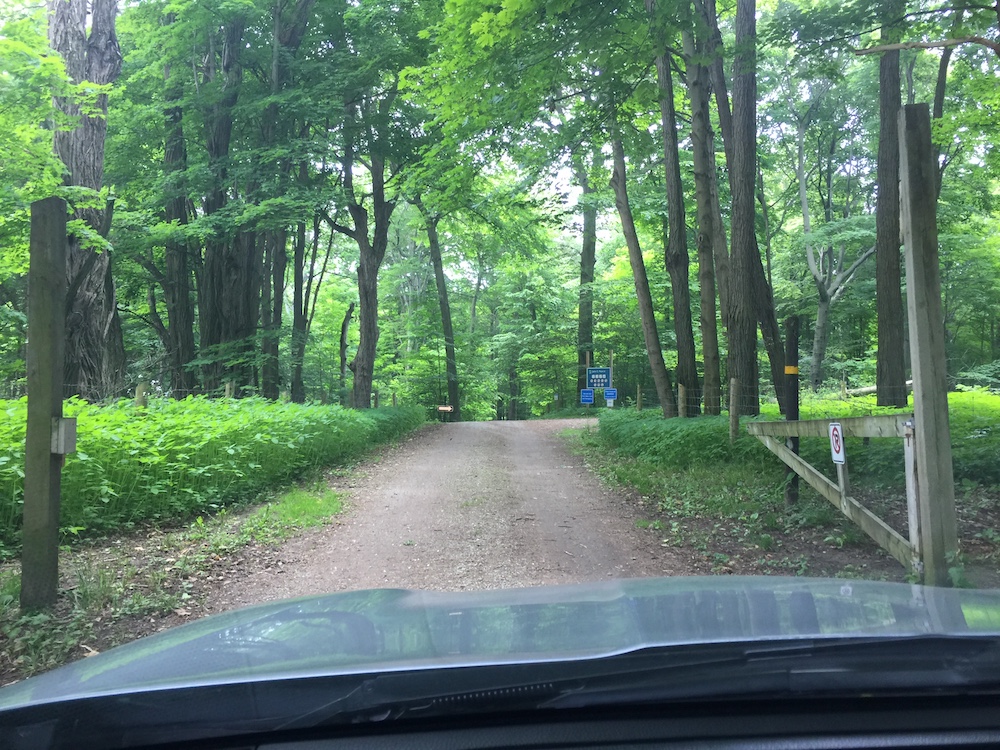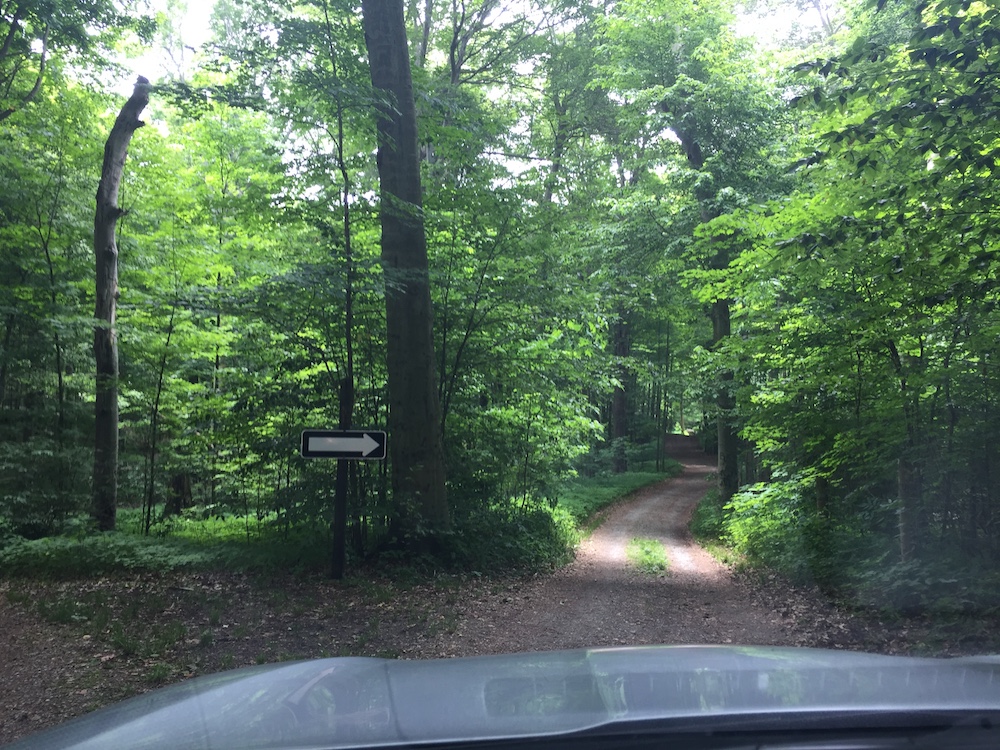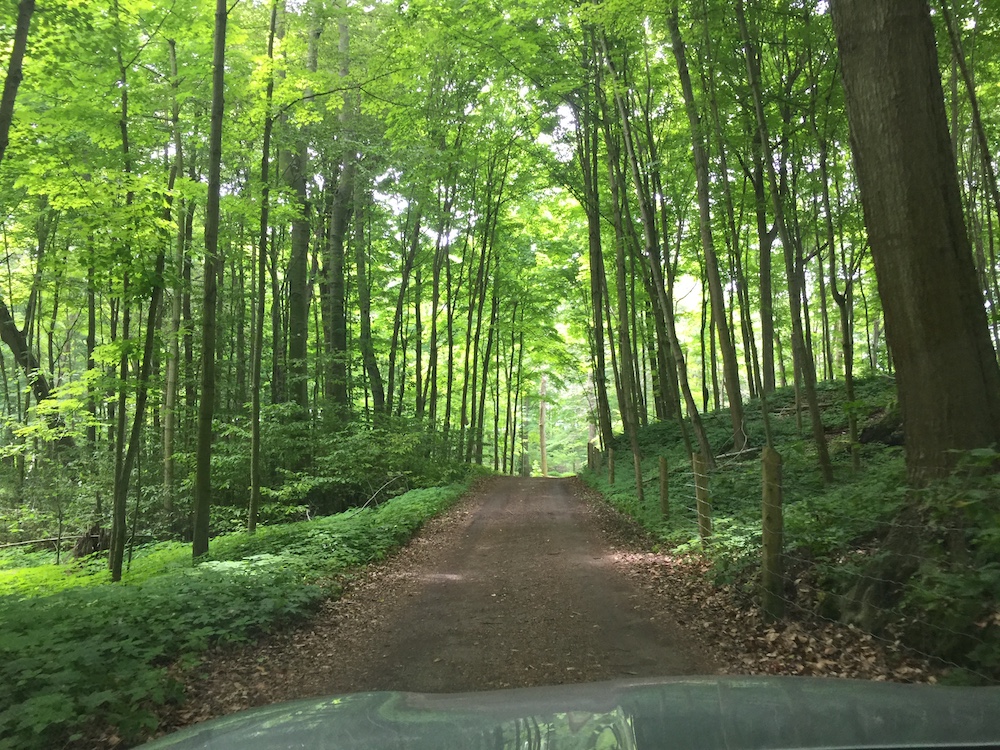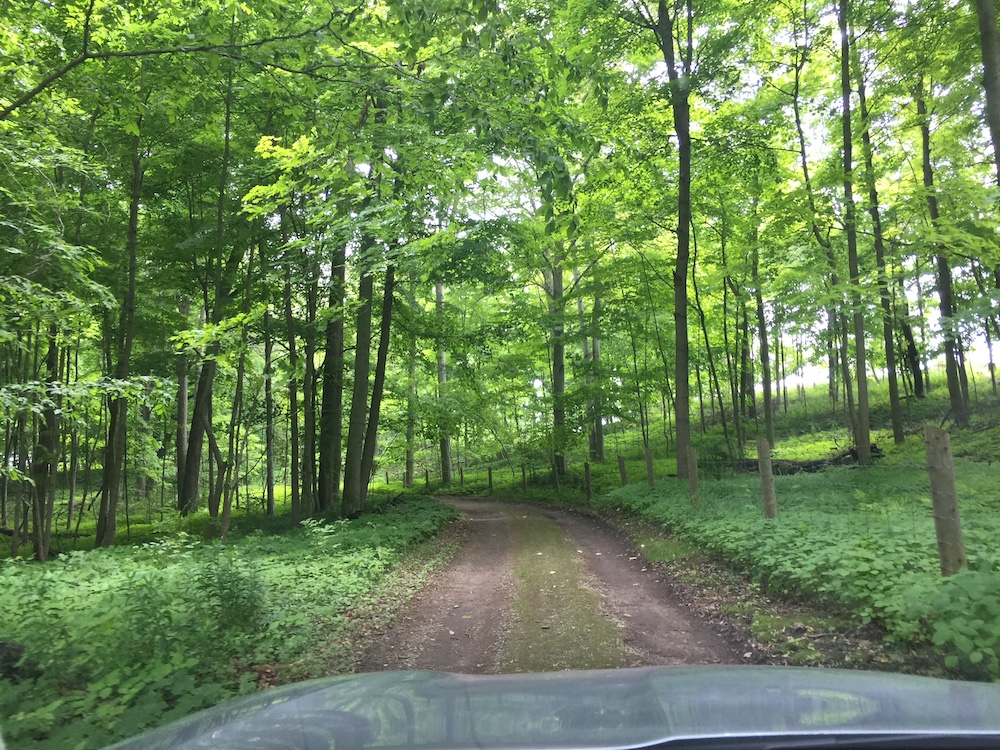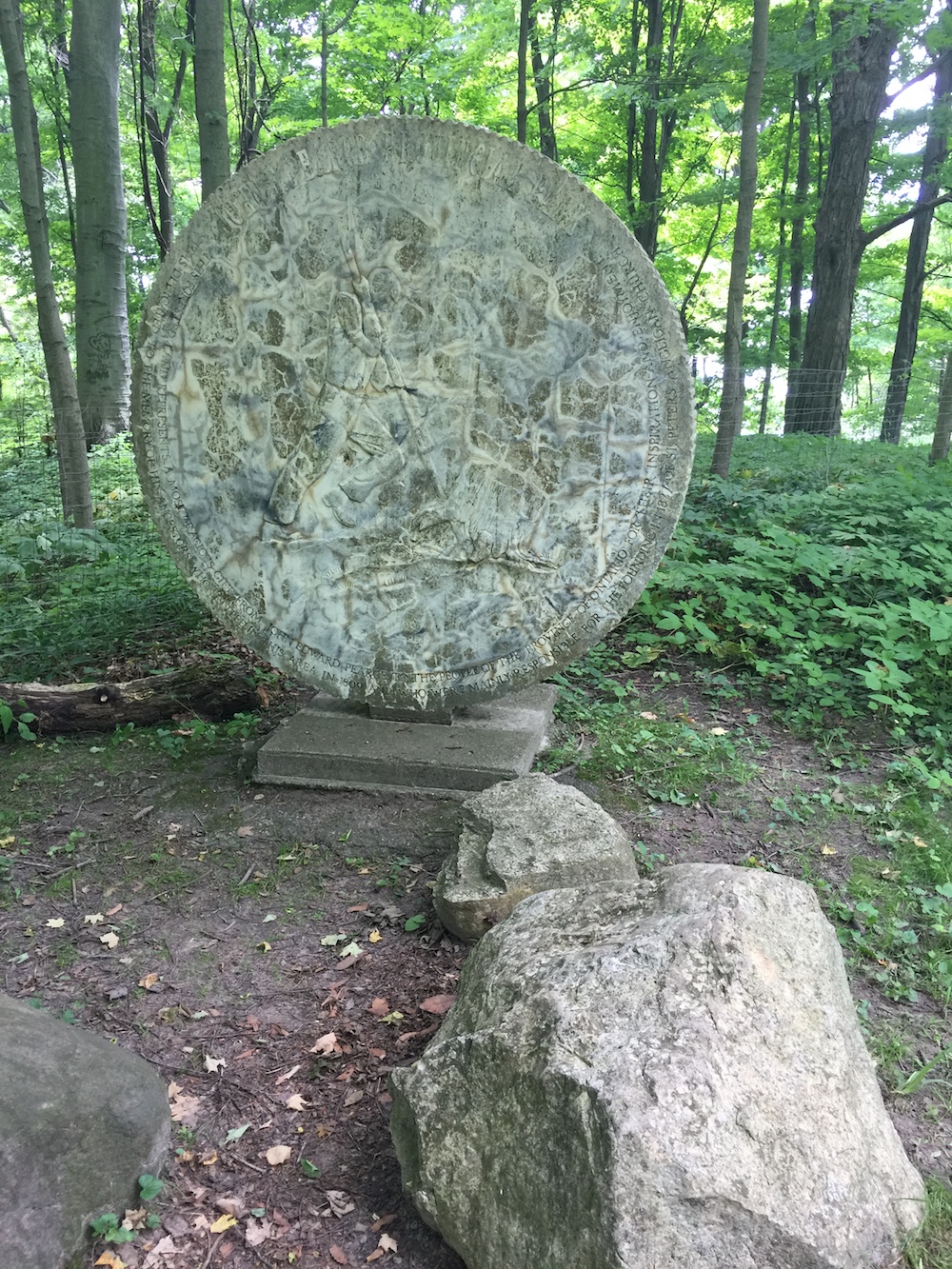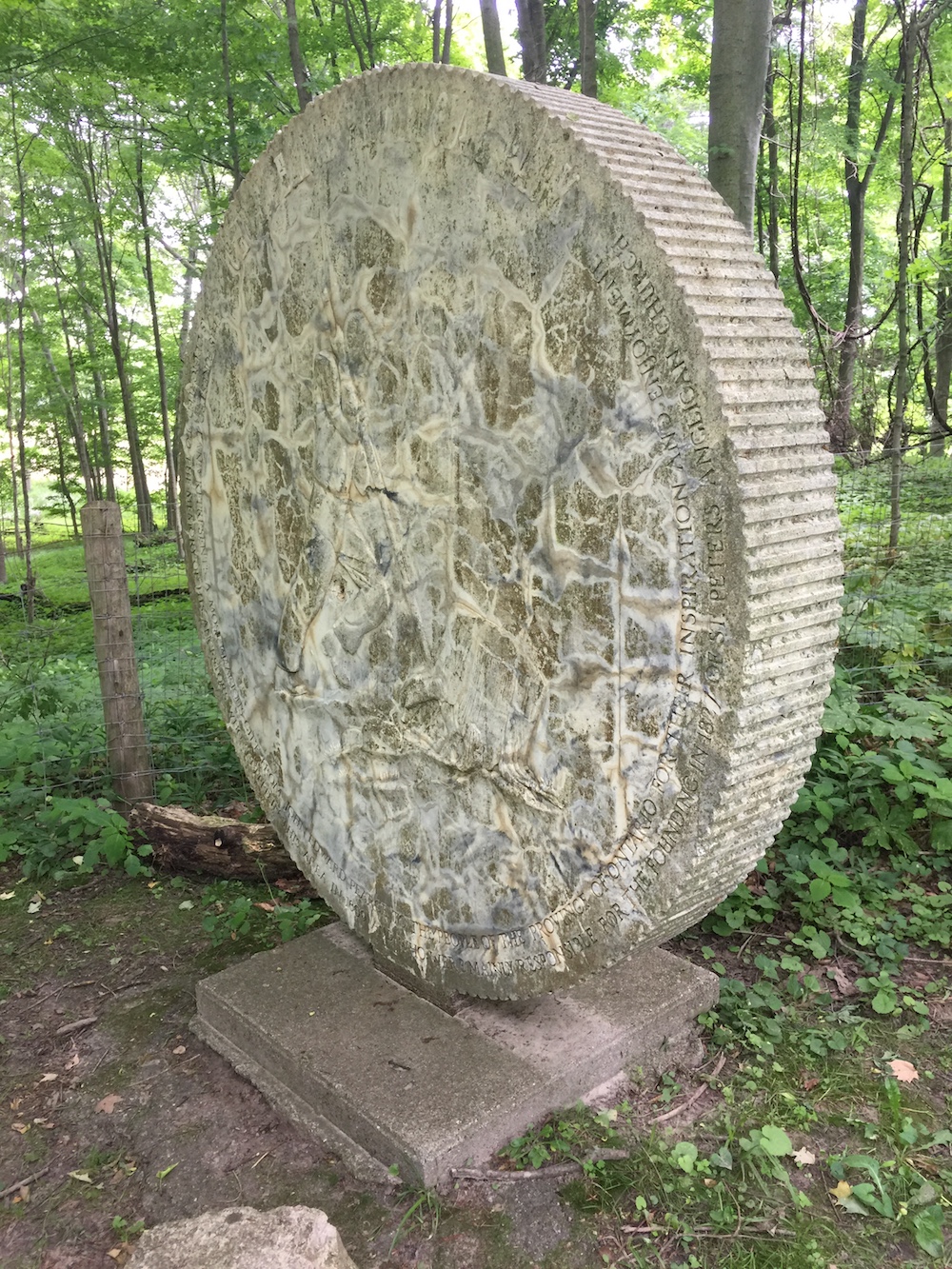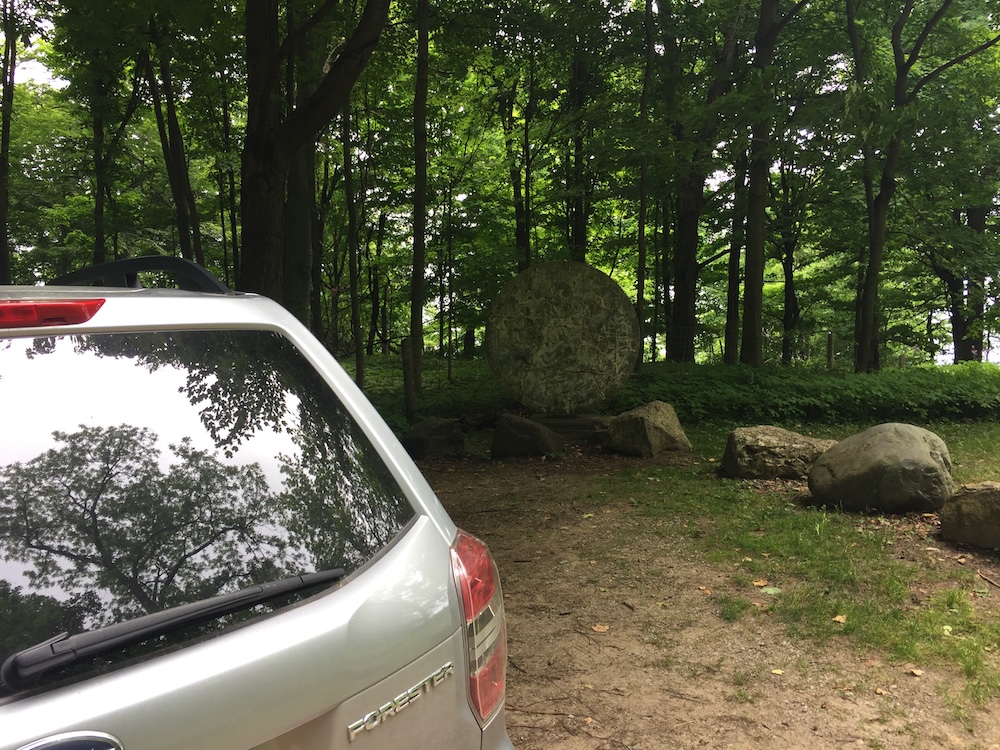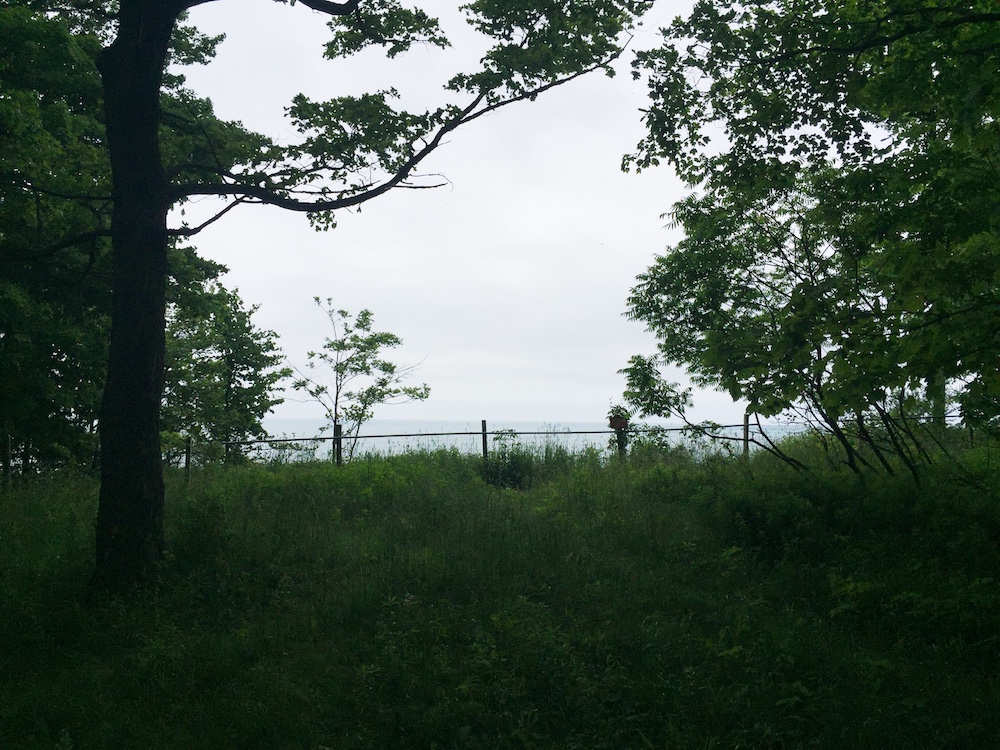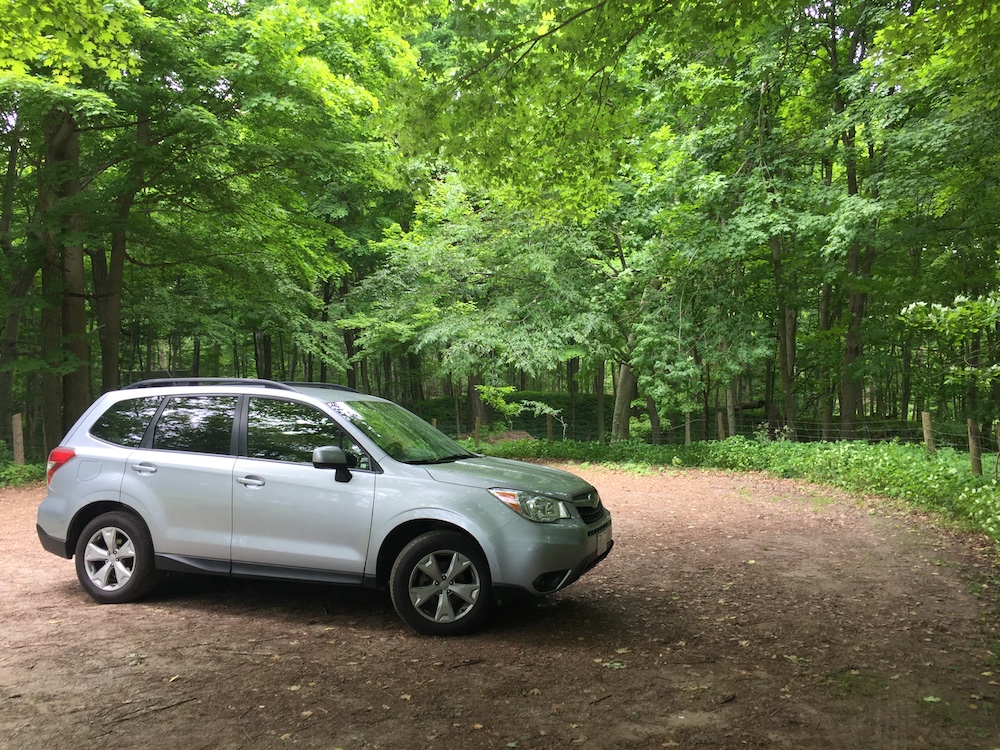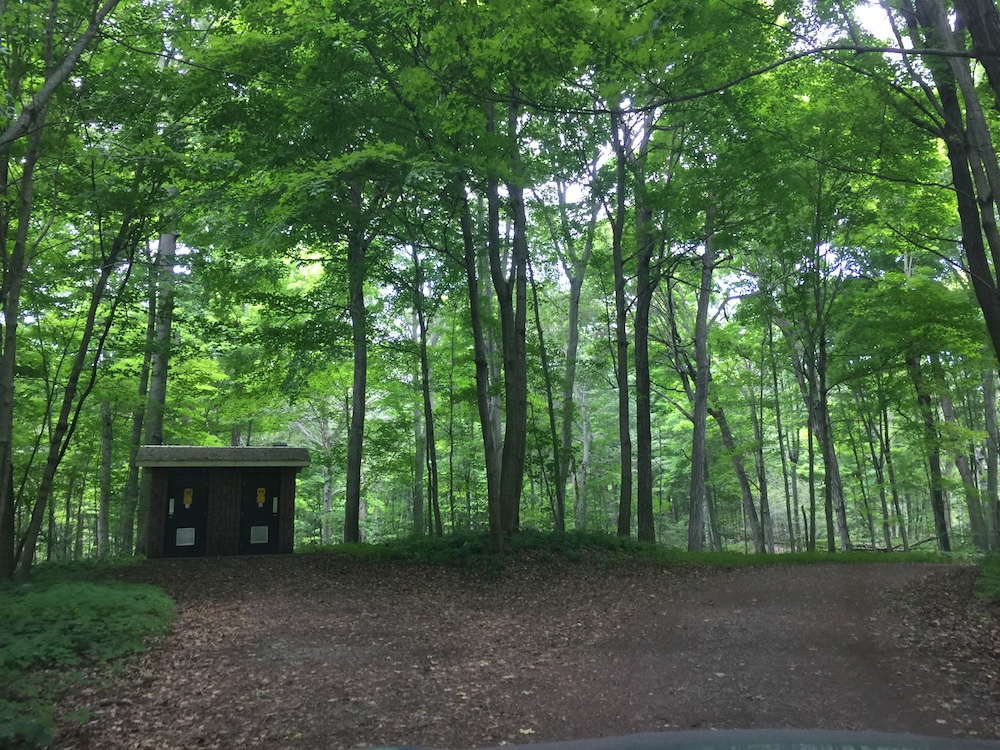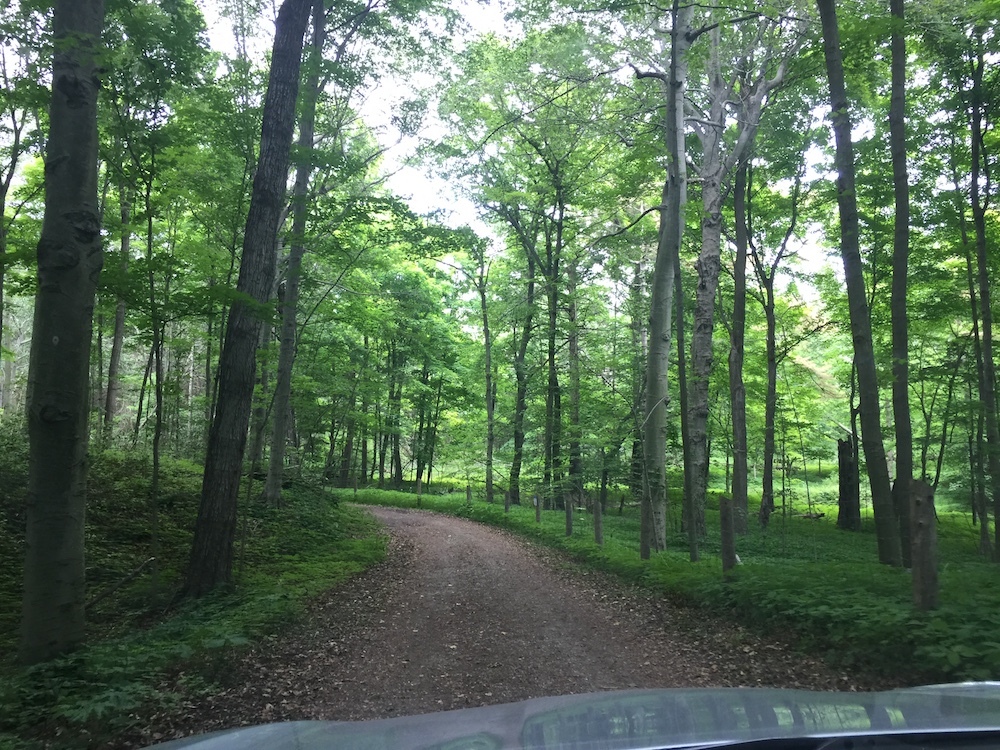 Lastest chunk:
ST. PETER'S ANGLICAN CHURCH!!
This chunk of place is not 'fficially part of the conservation area or museumhouse or anythings, butt it is sooperclose for reals, plus also soopercool for checking out!! Yup!! Basically it is a really, really, reeeeeeeeeeeeaaally oldentimer STEEPLEHOUSE FOR BLEEVINGS (church), guys!! YES!!
The picturesigns say it was n'vented wayfarback in the 1827times for crying out Pete!! IKNOW!! That is almostly as oldentimer as our Pop!! Ha ha!! Just joshing, Pop!! Anyhoozle, there was a buncha wordysigns with lots for brainlearning, so CHECK IT OUT!!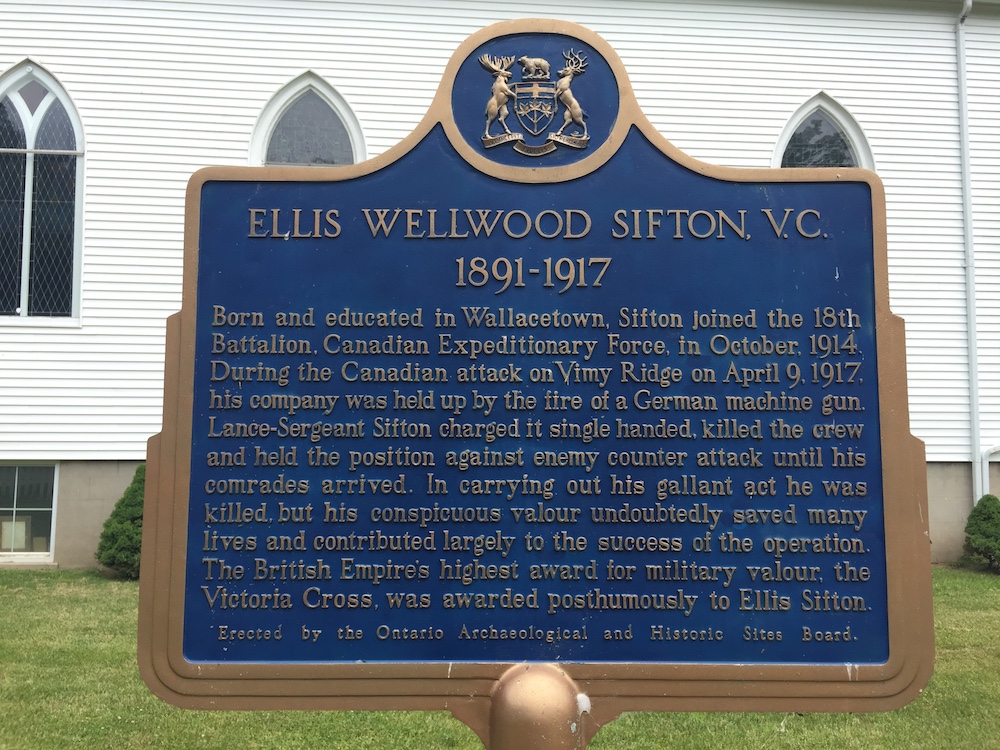 There you go-go-go, everybuddy!! Sure hope you get to check out the JOHN E. PEARCE CONSERVATION AREA plus alla the differenter chunks like we did, plus if you go when peoples are there, you will get to see inside alla those buildinghoses and everythings!! Yup!!
It is not so much for puppies, so that is how come I am only giving 3.5 SNORTS, butt if you like oldentimer stuff, plus you are lookerating for a soopernice place to do picklenicking, plus brainlearning 'bout oldentimesdays, then this place is a FIVE SNORT RESORT!!