IT IS WORLD SUICIDE PREVENTION DAYTIMES, GUYS!! (50 photos)
Hey hidey-ho, friendlyfriends!! 😊❤️😊❤️😊❤️
Lastimes we got to do hangout-ery, I promisefaced me plus Mirabelly would show you 'zackly where were gonna go-go-go with our shinynew BANDANDERAMAS on!! 'Member!!??
YUP!! So that is 'zackly what we are gonna do right nowabouts, K? K!! ……….
Truestory we have not been to this chunk of place in sooperlongtimes, PLUS … it is sooperclose to a whole 'nother chunk of place that lots'nlots of stuffs is happening at, so we wanna show you 'round there too!!
YUP!! So skootch on in, 'cuz firstofalls we are gonna go-go-go to ….
THE ST. THOMAS LIONS CLUB DOG PARK!!
Yup!! Plus lookit, guys!! Can you even bleeve it!!?? There is all shinynew fencings plus gatery and everythings!! ………
ooooOOOoooo!!
Looks soopernice from the insideparts too, don'tcathink!!?? ME TOO!! Plus there is even a shinynew POOP CLOSET for friendlypals!! That is awesometimes!!
'Case you forgot to 'member, this Puppy Playground is inna whole differenter citytownsburg 'bout halfa hourtimes from our 'partmenthouse, butt me plus Mirabelly luvluvlove to come here 'cuz mostofthetimes there is nobuddy even here!! Seriousface!! …………….
Okeedoke!!
Let's have a looksee at what other stuffs in here is shinynew, guys!! ………….
Mirabelly says she wants to check out her most favouritist spot, everybuddy!! ………
Thisaways, guys!! Follow me, butt … NO PEEKING AT MY BUTTPARTS, K!!?? K!! Hee hee!! ……….
"WAIT UP, MIRABELLY!!" ………..
YUP!! I totally know for reals where she is goings to, guys!! Can your lookingmarbles see!!?? ………..
It is the GIGANTICAL PILES OF CHIPPYBITS!!
Wowzers!! Mostly there is maybe one plus one, butt thistimes there is a whole BUNCH of chippybit piles!! …..
SOOPERFUN!! Mirabelly luvluvloves to climb up to the toppest parts 'cuz wanna know why!!?? ……….
'Cuz it makes her feel like the
QUEEN OF EVERYTHINGS!!
Ha ha!! Right, Mirabelle!!?? Yup!! Pretty much!! ………..
Hey, Mirabelly!! How 'bout you moverate your buttparts so's I can climb up to the toppest parts too!!?? …….
She does not want to moverate her buttparts, guys!!
'Case you did not know … our Mirabelly is full-up with not just SAUCE!! Nope!! She is full-up with STUBBORNISHNESS TOO!! Truestory!! ………..
Pretty PLEASE, MIrabelle!!?? Just mover over littlebits so's I can …….
YESSSSSSSSSSSS!!
It is 'mazing up here, guys!! Soopercool and stuff for reals!! …….
WHOA!! I can see allaways down to the bottomist parts of this here Puppy Playground!!
Nextofalls we are gonna take you guys allaways down to there so's you can see it with your very own lookingmarbles!! YUP!! ……….
UH-OH!!
Mirabelly can see a puppy she does not know wayfarover thattaways, guys!! She is GIVING HIM THE BEANS real good!! ……………..
We better go-go-go 'fore faceparts get bopped!! Ha ha!! ………….
Follow the Mirabelly a 'gain, K?!! K!! ……………..
Did you know!!?? This used to be a rollycar road wayfarback in oldentimesdays!! IKNOW!! ………..
Then we go-go-go 'round this cornerpart too -
WAITAMINNIT!!
Hang on, everybuddy!! Me plus Mirabelly wannna smellerate these leafytrees, K?? There is 'portant informational stinkerings here!! YES!! …………..
Okeedoke!!
Back to more exploradventuring!! Just littlebits more farther, guys!! Then we will get to ……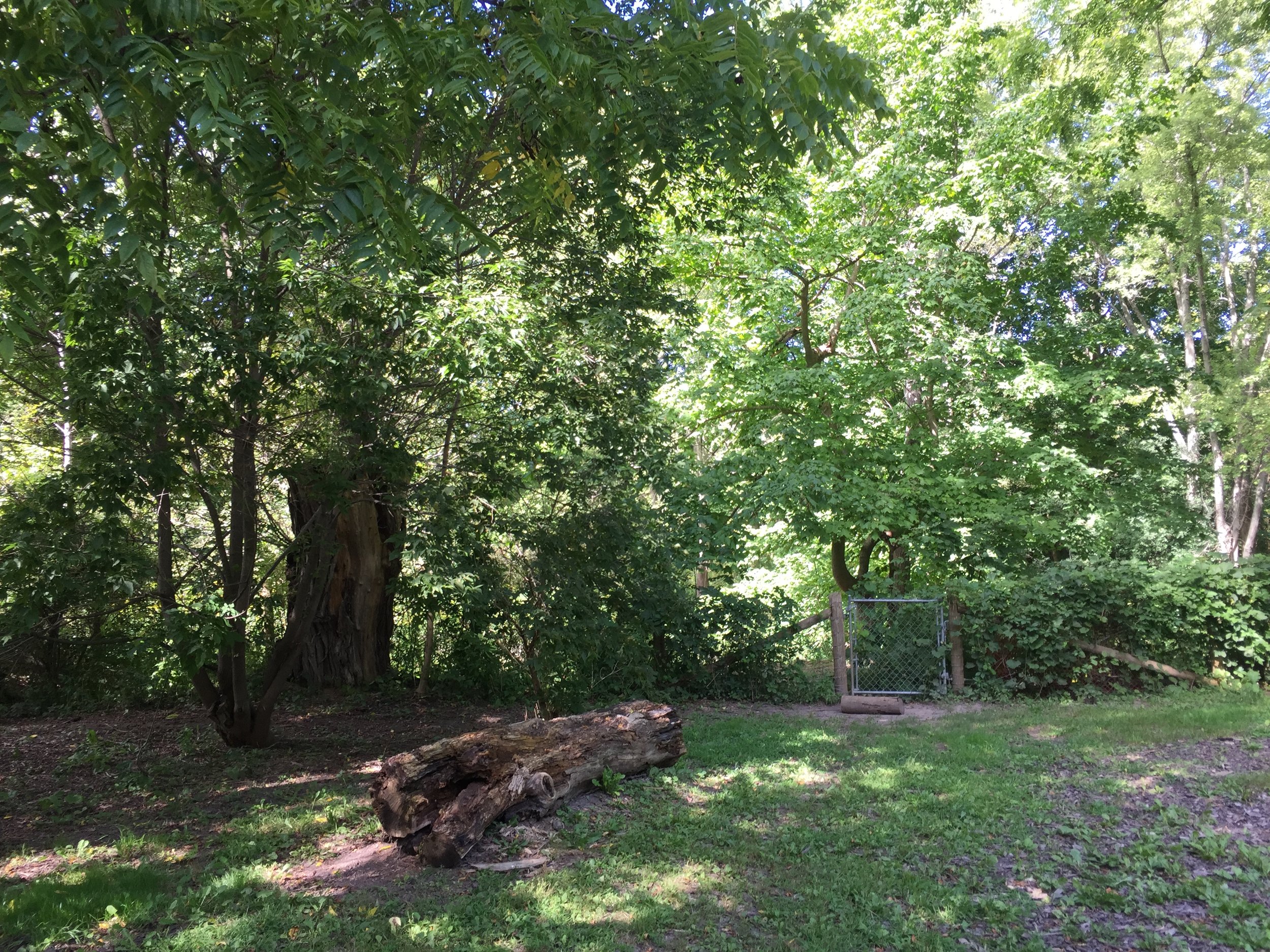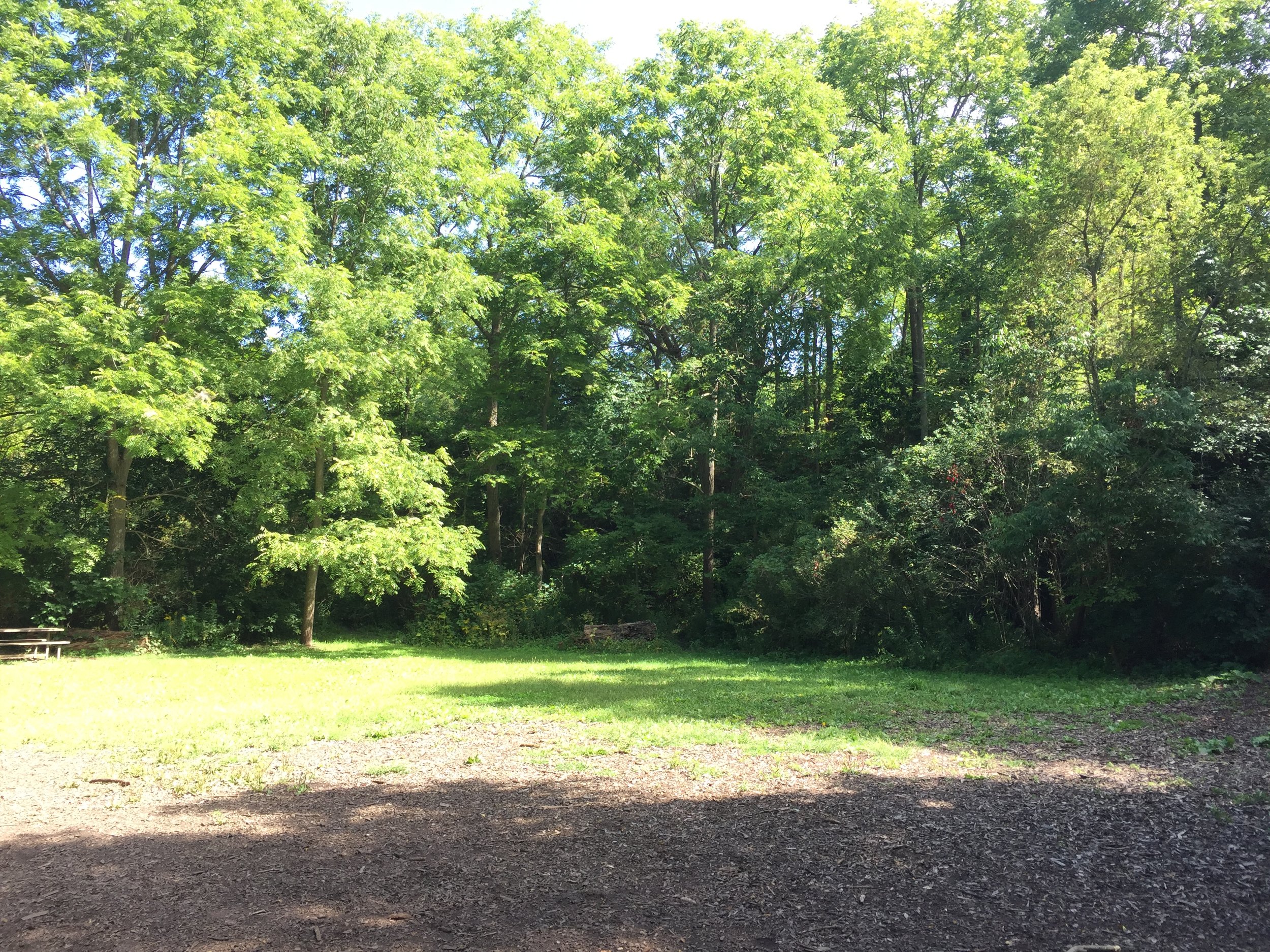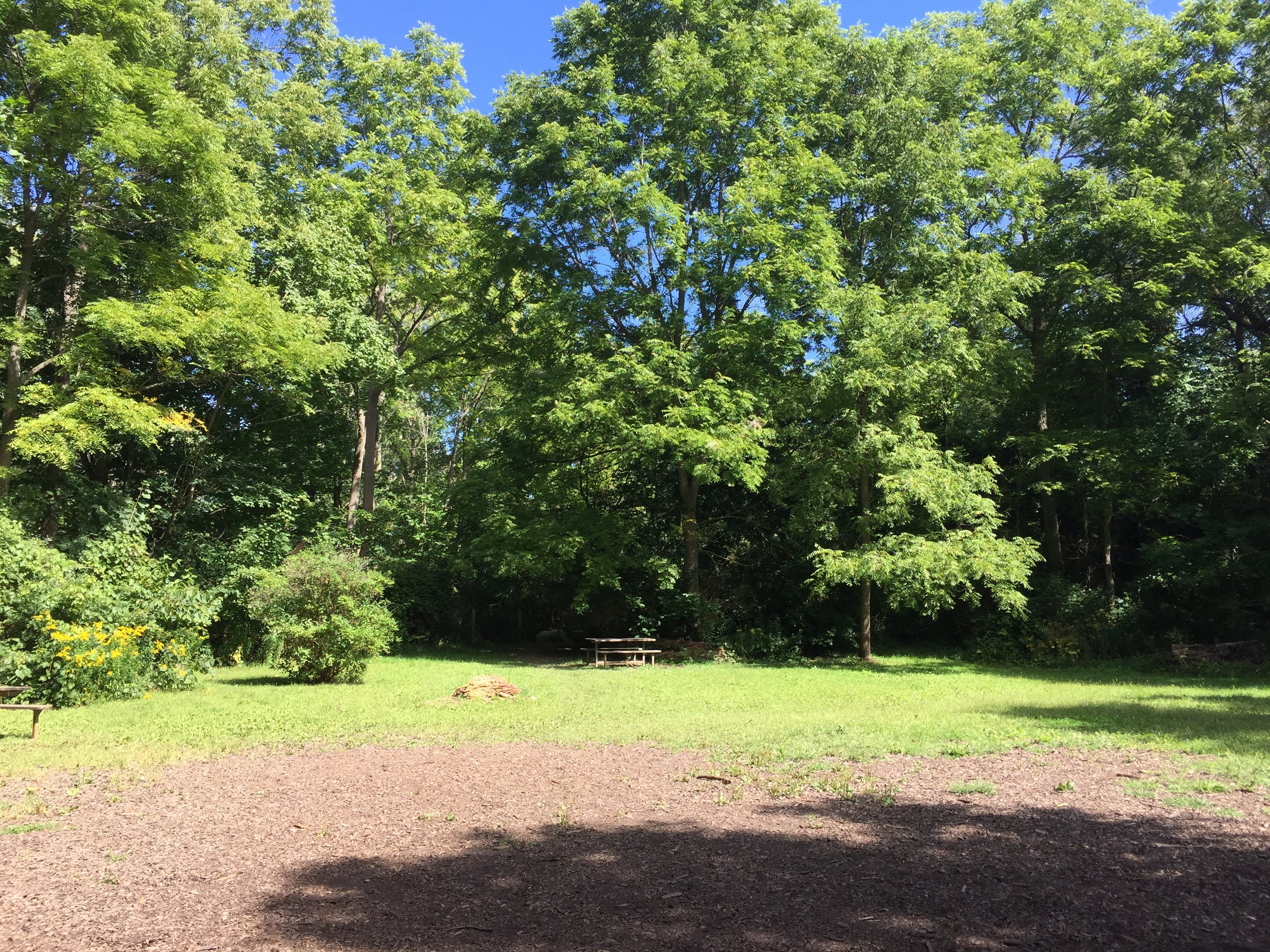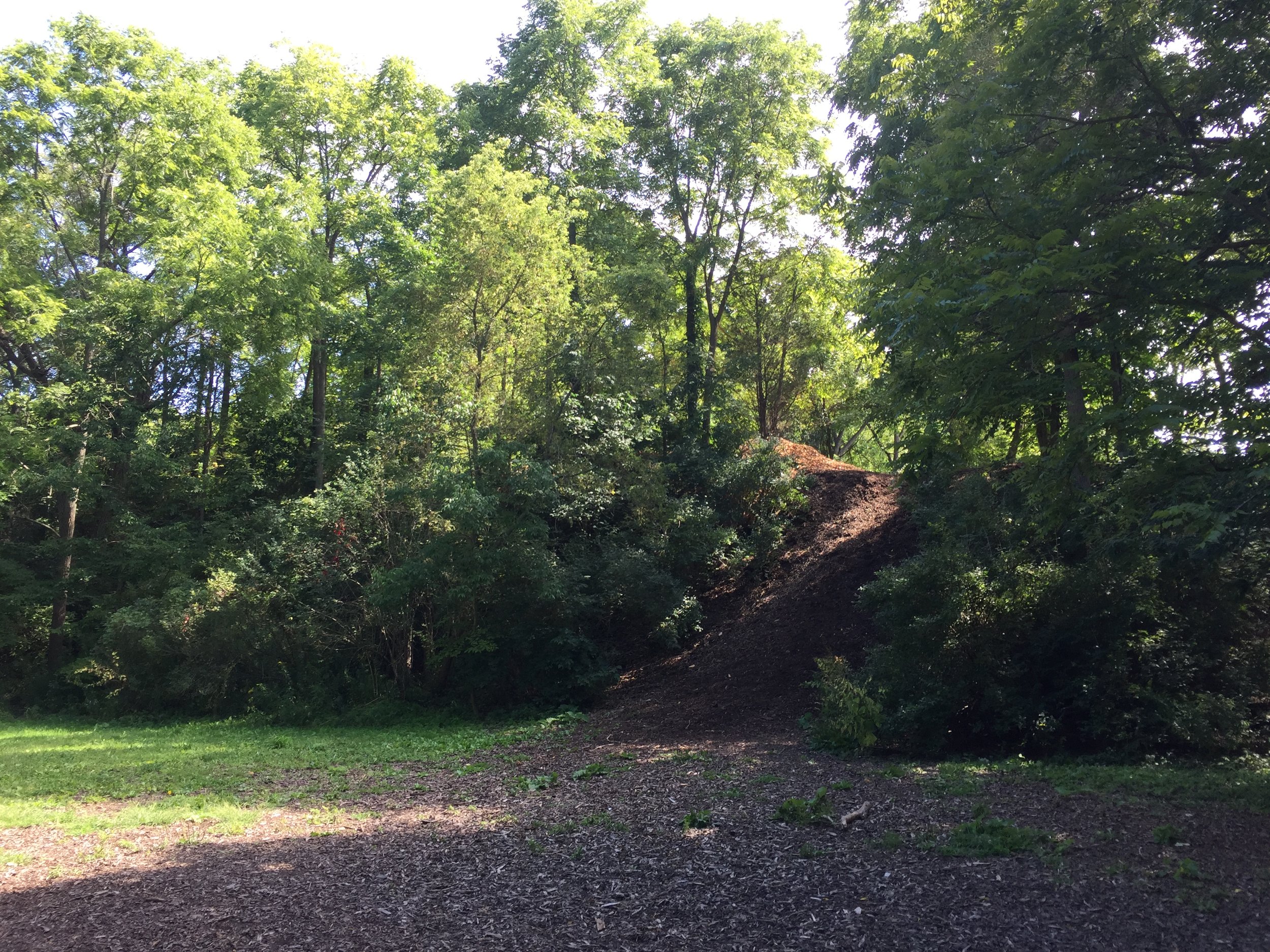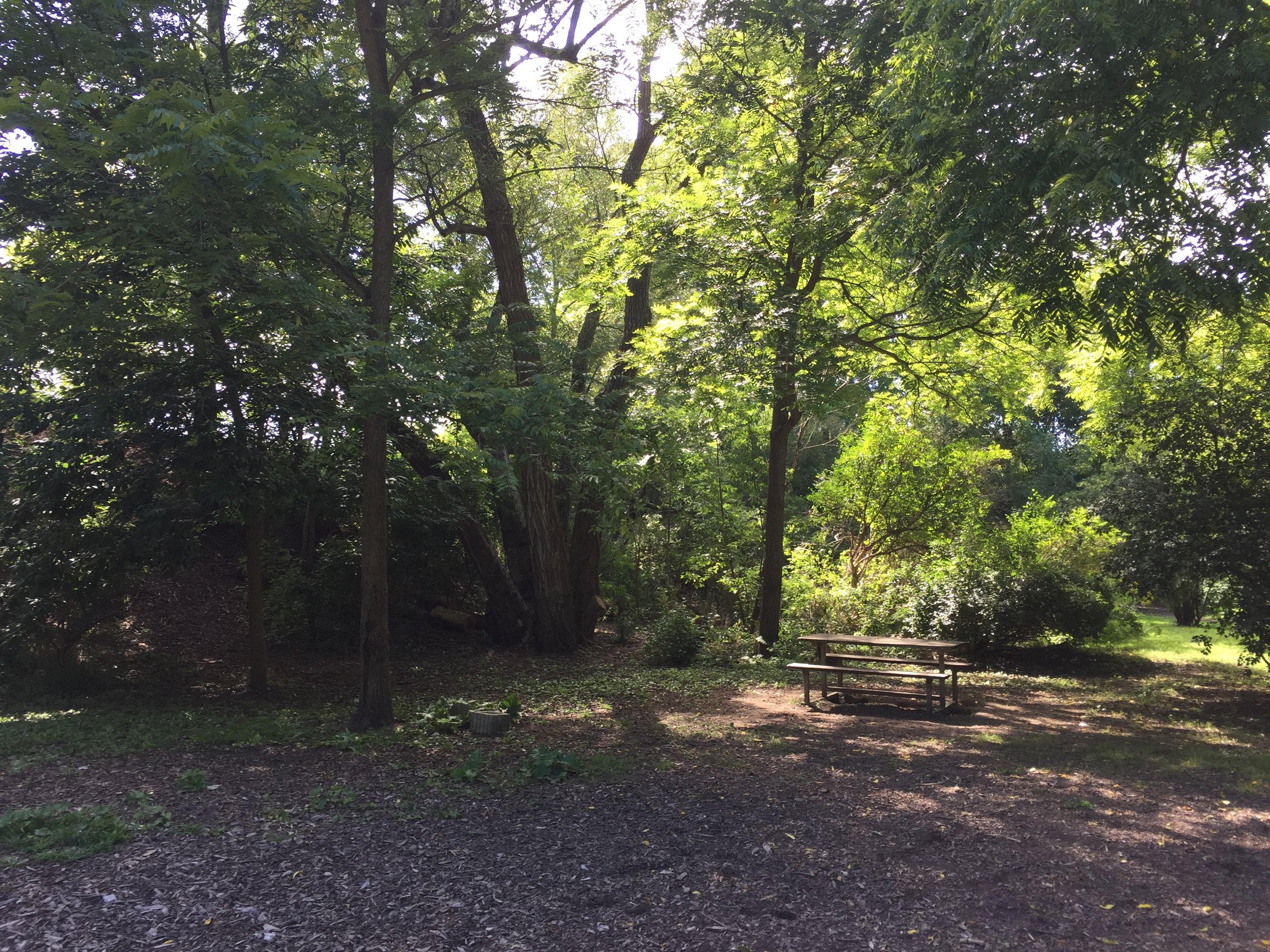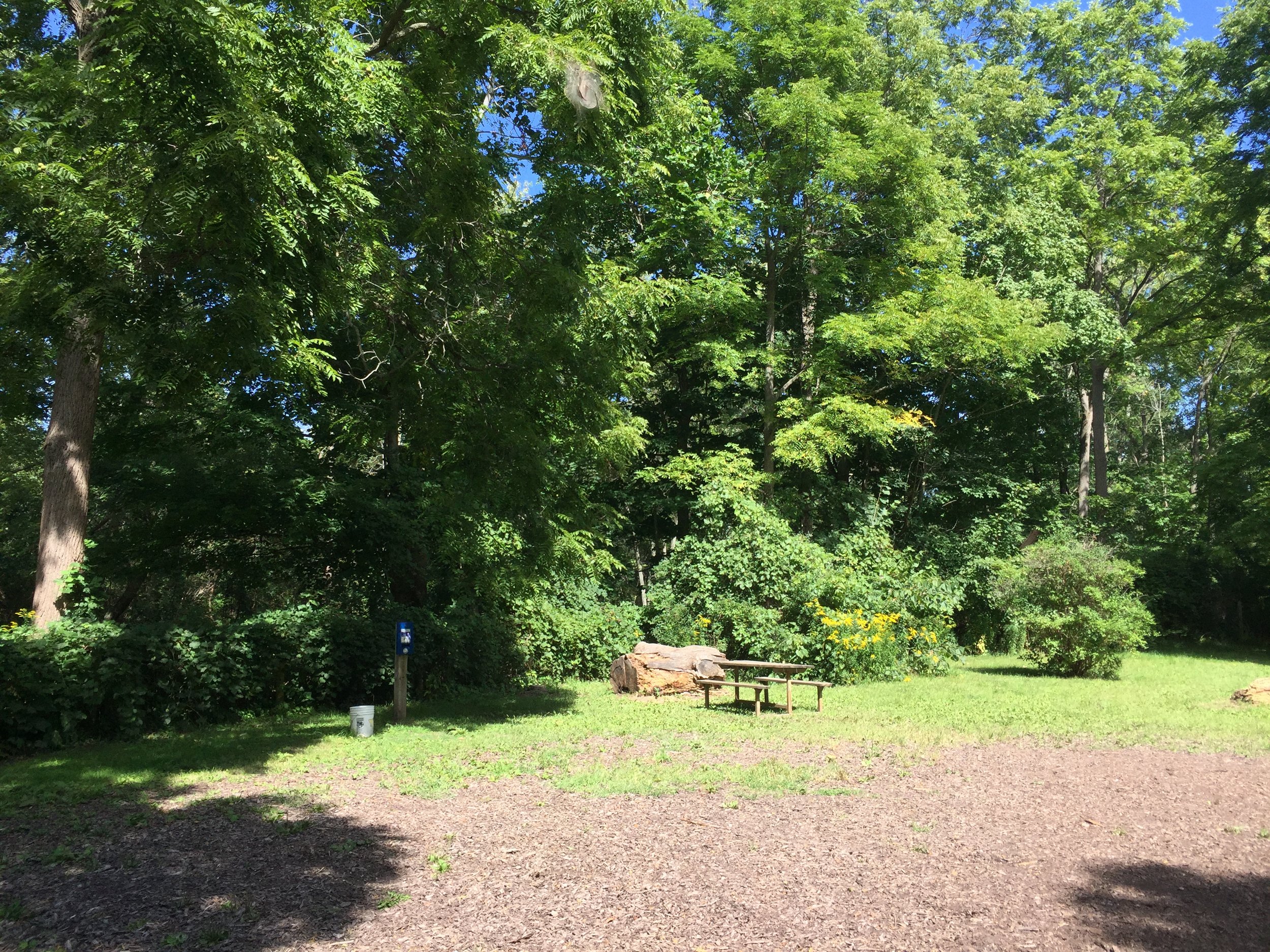 THE BOTTOMIST PARTS OF THIS PUPPY PLAYGROUND!!
Check it out!! There is lots'nlots of roominess for goofballery plus zoomers and everythings!! ………….
YUP!! Butt bestest of alls ……
There are some wooden hills for doing hangout-ery on!! Check THIS out, everybuddy!! ………
TA-DA!! 😊❤️😊❤️😊❤️
Pretty sooperneato, amirite!!?? IKNOW!! That is how come we luvluvlove to traveltrip allways out to here!!
Plus also 'cuz we can do coolguy poserating and stuff too!! ………..
Did you know!!?? When you come to here, it totally looks like we are wayfarout in the wilderwild, butt for reals we are soopersafe inna puppy playground with fencings allways 'round!! I am not even joshing!!
It is perfectal for puppies who can't be offa their safetystrings, butt who want to hang out with THE NATUREMAMA!! Yup!! ………………..
OK, guys. This has been the funnist, butt …
Now for somethings that is real seriousface, K? K.
Shanksh for coming with us to ST.THOMAS LIONS CLUB PUPPY PARK and stuff, 'cuz truestory for reals we luvluvlove to do hangout-ery with you, butt now is when we really, really reeeeeeeeeeeeeeeeelly wanna talkerate to you 'bout …..
WORLD SUICIDE PREVENTION DAY!!
World Suicide Prevention Day (WSPD) is an awareness day observed on 10 September every year, in order to provide worldwide commitment and action to prevent suicides, with various activities around the world since 2003. The International Association for Suicide Prevention (IASP) collaborates with the World Health Organization (WHO) and the World Federation for Mental Health (WFMH) to host World Suicide Prevention Day.

As of recent WHO releases, challenges represented by social stigma, the taboo to openly discuss suicide, and low availability of data are still to date obstacles leading to poor data quality for both suicide and suicide attempts: "given the sensitivity of suicide – and the illegality of suicidal behaviour in some countries – it is likely that under-reporting and misclassification are greater problems for suicide than for most other causes of death."
This is a sooper'portant daytimes, guys. Sure is for reals. 'Cuz it is a 'minder for everybuddy that waytoomany peoples are having lots'nlots of fraidy prollems that makes them want to go a 'way to over the Bridge.
That is THE WORSTEST!! Plus we can do waymorebetter!! YES!! If we just do talkings 'bout it!! YES!! So for THIS yeartimes the themery is called …
"WORKING TOGETHER TO PREVENT SUICIDE".
Yup. "Cuz that is what it is alla 'bout, amirite!!?? Helperating peoples who need extra helpings!!?? YES!!
Plus … for anybuddy who is having soopertoughtimes themselfs, me plus Mirabelle just wanna know ….
❤️❤️❤️ ARE YOU OK? ❤️❤️❤️
Yes. We wanna know if you are doing AOK, 'plus if we can helperate and stuff!! 'Cuz If you are feelings wayfardown, plus don't know who to talkerate to, there are lots'nlots of soopernice peoples wherever YOU are who can helperate, K? Seriousface!!
We know askerating for help is not so easy, butt if you are having toughtimes for reals, just askerate, K? K.
Alls you gotta do is askerate, plus you will get big piles of helpful helperings from folks who are soopergood at it!! YES!! You can even askerate me plus Mirabelly too!! I am not even joshing!! Wanna know how come!!?? ………..
'CUZ WE CARE 'BOUT YOU
❤️❤️❤️ WITH ALLA OUR HAPPY HEARTS!! ❤️❤️❤️
Yes!! So … seriousface. If you need to talkerate with somebuddy, just let us know so's we can helperate find you somebuddy (where you are) for doing talkingtimes with, K? K.
Plus if you live close to where we are,
maybe we can even be INTHESAMEPLACEFRIENDS!! 😊❤️
Maybe!! Alls you gotta do is askerate, K!!?? K!! ** BUTTWIGGLE ** 'Cuz if me plus Mirabelly making cozypile snugglesnorts with you will helperate you feel waymorebetter …. JUST ASKERATE!! Yes!! …..
Plus if you are doing AOK, butt know somebuddy who is NOT, maybe you can just askerate them if they are OK too, guys!!?? K!!?? That would be the nicest for reals!!
Someofthetimes that is all it takes to make a gigantical difference!! YES!! 'Sides, we are all on this marbleworld together and stuff, amirite!!?? YUP!! So might as well all be friendlyfriends 'cuz … well, basically 'cuz …
IT IS TOTALLY EASY!! …
Shanksh, everybuddy!! You are the bestest!! 😊❤️😘❤️😍❤️
OH!! 'Fore we go-go-go, me plus Mirabelly wanna show you a 'nother chunk of place that is real close - right here in the ST. THOMASparts - that is gonna put Happy in your Hearts, K?? K!!
Just have a looksee at THIS …..
CHECK IT OUT, GUYS!! 😊❤️
Can you see!!?? That wordysign was not even here lastimes!! I KNOW!! Plus it totally says …
ST. THOMAS ELEVATED PARK!!
Yup!! 'Member!!?? Me plus Mirabelly tookerated you here last yeartimes!! Butt truestory, workermans have been going crazybannas, plus it is almostly DONE!! ………
Firstofalls we gotta go-go-go up this pebblyhill ……
Plus past alla these wordysigns ……
SEE!!?? This wordysign says they have been adding a whole buncha shinynew stuffs!! You will see!! ………..
OK!! Then you gotta mosey a ways down this walkingroad …….
…. still more moseying, guys!! …………
WHOA!! shinynew benches for buttparts!! They look 'MAZING!! ……….
THERE IT IS, GUYS!! Can you see!!?? I am wishowishing we can have a sneakypeek and stuff!! YES!! ……….
GUYS!! The FENCYBITS ARE OPEN AND EVERYTHINGS!! YESSSSSSSSSSSS!! ** BUTTWIGGLE ** ……..
'Member THAT picturesign!!?? It has been here for sooperlongtimes!! It is for telling peoples what this sooperspecial park is gonna look like when it is all done!! ………
** BUTTWIGGLE **
We can totally go in, guys!! I am sooper'cited, for reals!! Let's go-go-GO!! ………
WOAAAAAAAAAAAAH!! 😜😜😜
They made a whole shinynew floor out of stickybits!! Looks AWESOMETIMES!! ……
Plus there are shinynew benches for buttparts here too!! GOLLY!! PLUS ……
This is my most favouritist part, guys!! It is all ARTSYFARTSY and stuff!!
You can even see it allways from wayfardown below too!! …………
SEE!!?? Rollycars go right under and everythings!! YUP!!
"Case you did not know, this used to be a CHOO-CHOO BRIDGE!! IKNOW!! Isn't that 'MAZING!!?? …….
There is the rollycar road goings out the whole other side!!
Plus even leafytrees moverated in!! That is the coolist!! ……………
WHOA!! I don't even know what this thingy is, butt …. it is 'MAZING!! …………..
Plus check out this soopercool FORT or somethings!! It even has rainbowparts for crying out Pete!! …………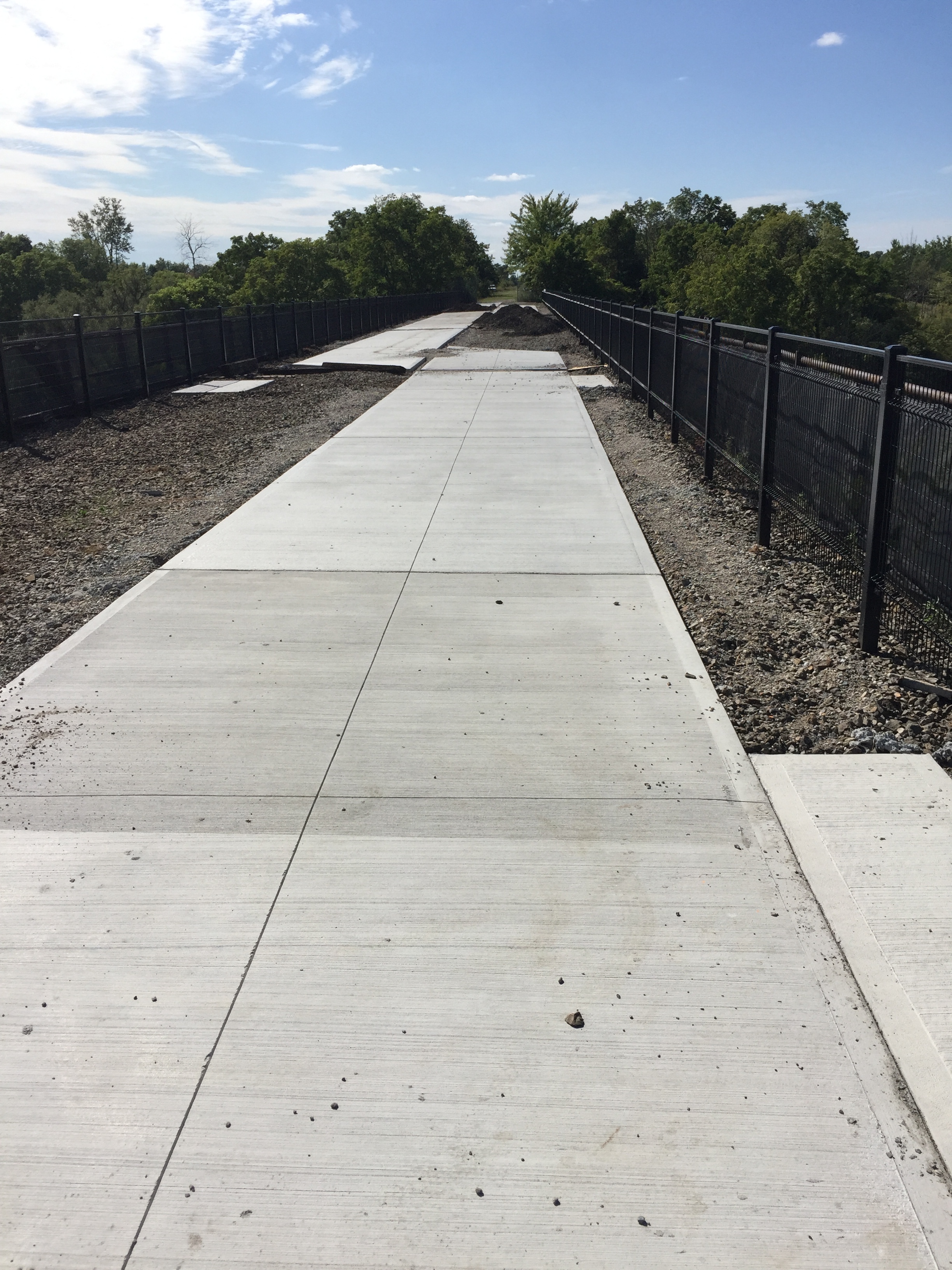 Great googilymoogily!! 😜😜😜
Halfaways 'cross, the stickybits stop, butt … they are making big chunks of walkingroad!! Let's go-go-go allways to the other side 'cuz did you know!!?? Lastimes you could only go halfways!!
This is the COOLIST!! …………
Not so much goings on at THIS end, butt … still it is cool to go allways 'cross, guys!!
Wonder what it is gonna lookerate like when it is all done!!?? DUNNO!! Prolly cool, though!! Prolly!! …………
UH-OH!! A workerman says they are gonna close the fencybits, guys!! We gotta hustle our buttparts!! …………
Sure is lookerating 'AMAYZAZING, don'tchathink!!?? ME TOO!! …………..
WHOA!! I did not even see this here thingy on our way 'cross!! …………….
Or THIS thingy!! Guys!! ….. It totally has faceparts on its toppest part!! Can you see!!?? GOLLY!! ………….
Well, guys…..
That was sooperfun for reals, don'tchathink!!?? US TOO!!
Maybe one daytimes you can come to here so's you can check it out for yourselfs!! The ST.THomasplace is pretty cool for reals, plus the LIONS CLUB DOG PARK, plus THE ST. THOMAS ELEVATED PARK are sooperfun for doing exploraventuring in!! Bleeve you me!! ……..
Plus also a gigantical SHANKSH with extra lovings for thinkingthoughts 'bout WORLD SUICIDE PREVENTION DAY too!! Yes. Sooper'portant. Me plus Mirabelly are luckyducklings we can talkerate to you guys 'bout that. Truestory. 😊❤️😊❤️😊❤️
Butt now is when we say ……………
See you latertimes, friendlyfriends!! 😊❤️😊❤️😊❤️
This was big piles of awesometimes!! YES!! Take real good care of yourselfs, plus 'member to not forget to come see us in the Dreamingplace for cozypile snugglesnorts when ever you need some 'cuz wanna know why!!?? …………
😊❤️ 'CUZ WE LUVLUVLOVE YOU GUYS!! ❤️😊
❤️❤️❤️ Forever plus everever!! ❤️❤️❤️
H❤️H❤️H❤️
H💜H💜H💜
"MIRABELLY!! WAIT UP FOR CRYING OUT PETE!!"