POP JUST GOT BACK FROM WAYFARAWAYS, GUYS!! (28 photos + galleries)
Guys!! Guys!! 😊❤️😊❤️😊❤️
Over thisaways, K?? K!!
We are in the frontest room of our 'partmenthouse!! YUP!! ……………
Howdy, doodies!! Hee hee!! 😊❤️😘❤️😍❤️
Golly!! It feels like forevertimes since we got to do hangout-ery with you guys, amirite!!?? IKNOW!! ……
Did you know!!?? It has been full-up with crazybananas hustlebustle where we are guys!! YUP!! That is how come we could not get on the 'puterbox for a whiles!! Seriousface!!
Firstofalls, it was just a WAYMORELONGER WEEKENDTIMES. Plus it was alsotimes our MUM plus POPS ANNIVERSARYTIMES!! PLUS … our MUM has been builderating lots'nlots of weddingtimes picturemovies of folks getting hitcherated!! For reals!! MUM says this is her most sooperbusiest times of the whole, entire yeartimes for crying out Pete!! …….
PLUS … bleeve it or nope, our POP went wayfaraways to the BRITISH COLUMBIAparts of our Canadaplace!!
IKNOW!! Wishowish we could go-go-go too 'cuz wanna know why!!?? 'Cuz he says it is… 'MAZING!! Check out some of the picturestories he sended us!! …….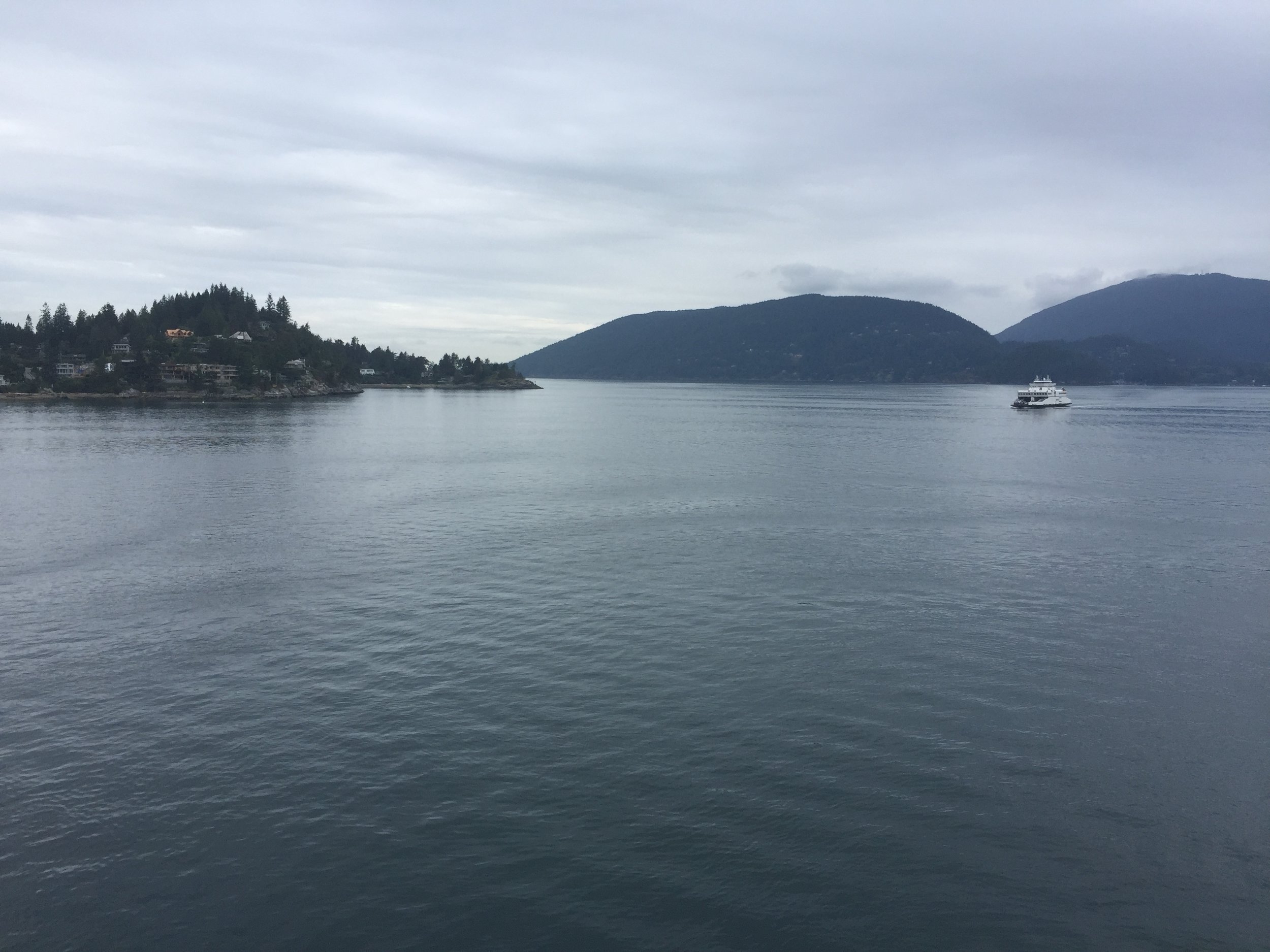 POP says they went onna floatyboat SO GIGANTICAL that basically a majillion rollycars plus rumblytrucks went on too!! SERIOUSFACE!! Plus … on the way to a place called VANCOUVER ISLAND they got to say "HI!!" to a buncha HUMPITYHUMPBACK WHALES, GUYS!! How cool is THAT!!?? Pretty much the coolist!!
PLUS… on the way back, they totally saw … are you ready!!?? They totally saw with their very own lookingmarbles … ORCAS, GUYS!!
ORCAS!! Check it out!! ……….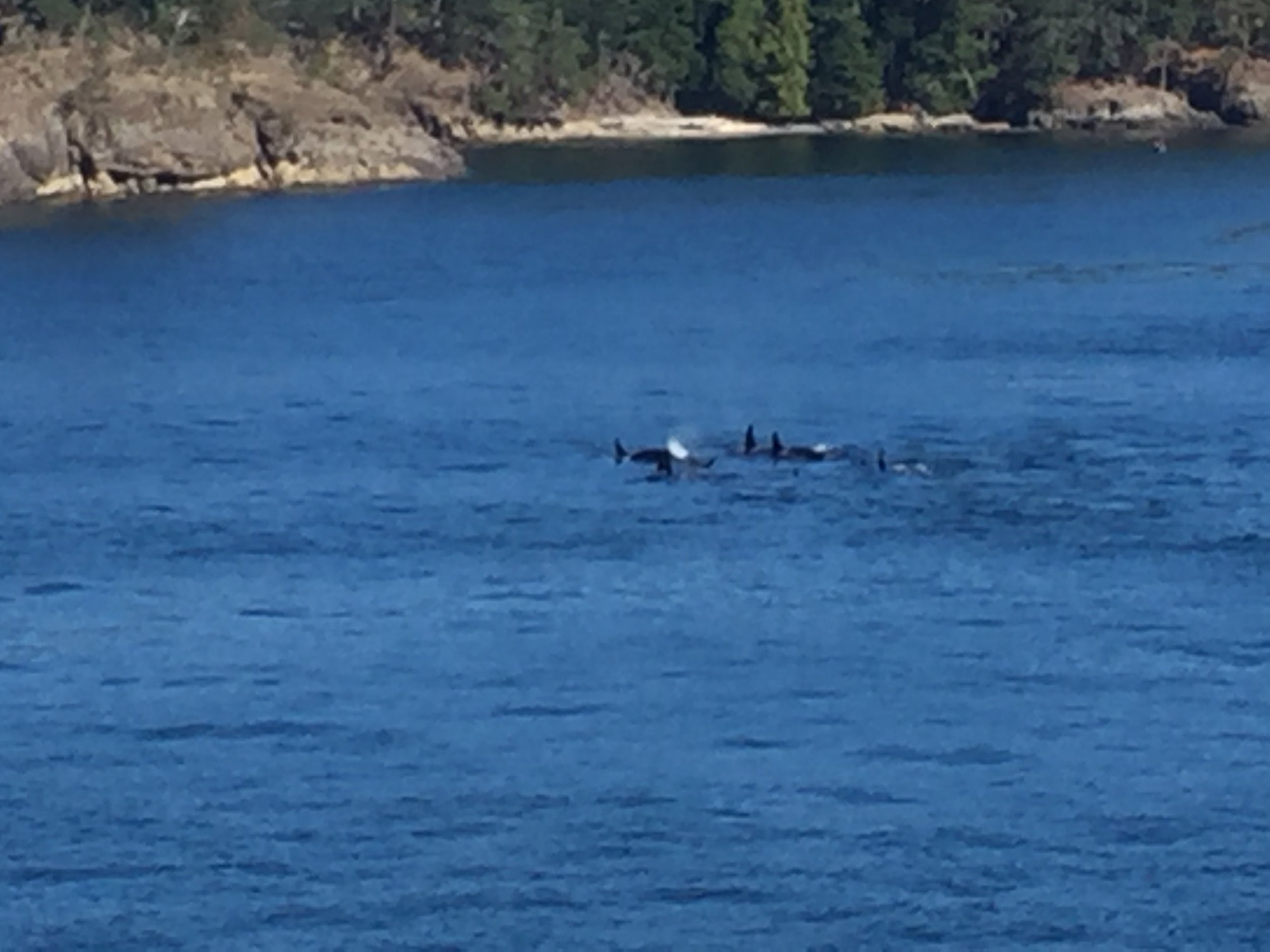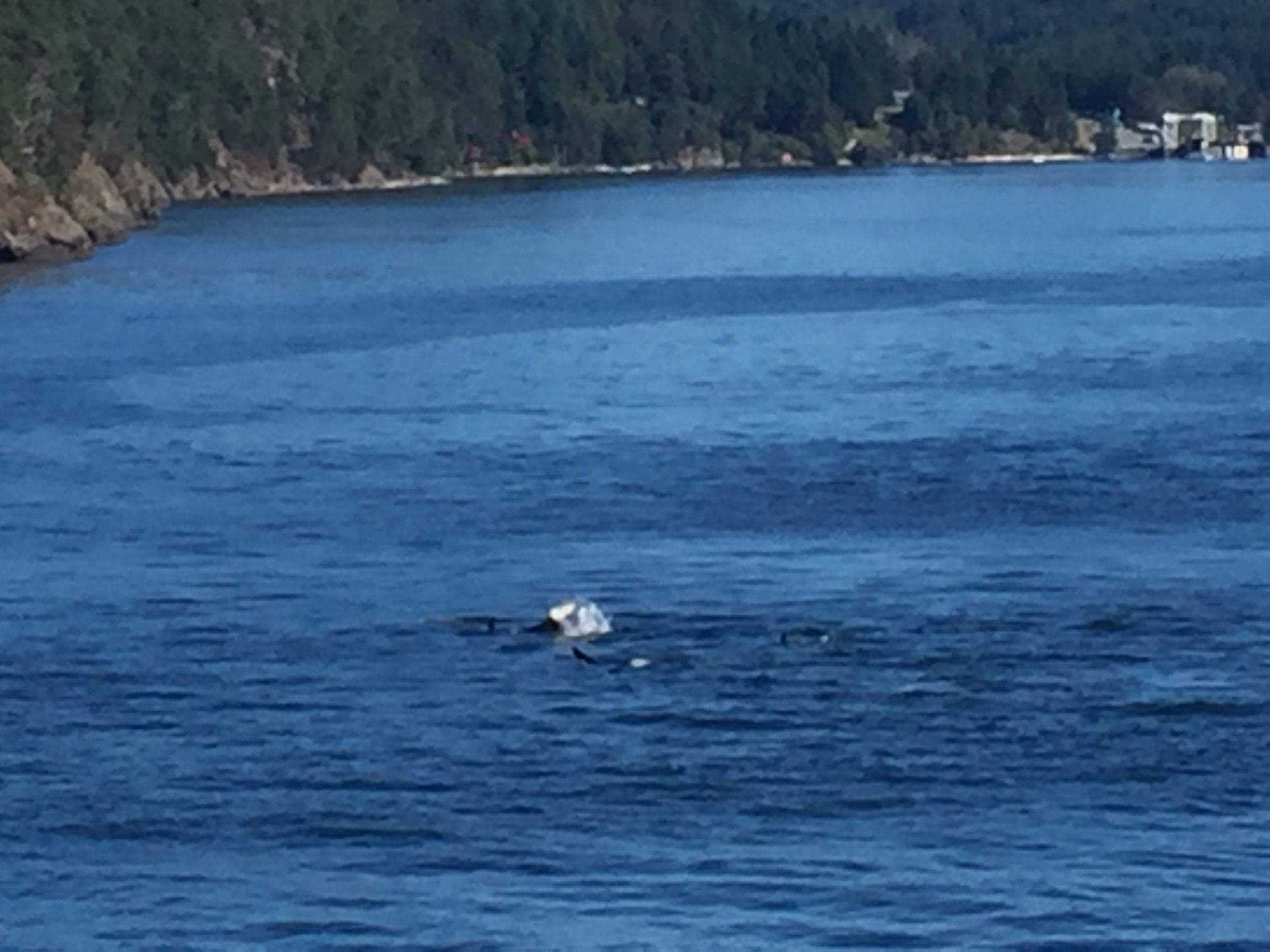 There was a whole buncha them going crazybananas for yummysummies and everythings!! YES!! That is how come the gigantical FERRYBOAT got so close and stuff, guys!!
POP says ORCApeoples luvluvLOVE their yummysummies 'much as me plus Mirabelly!! Hee hee!! ………
Anyhoozle … when POP finallytimes came back to our foreverhome, he was CRAZYBANANAS for that chunk of our Canadaplace!! I am not even joshing!! He wants everybuddy to moverate out there soon as we can!!
MUM says we will go-go-go check it out maybe nextyeartimes and stuff plus I am sooper'cited!! YES!! Me plus Mirabelly can't even hardly wait 'cuz … well 'cuz POP says it is the most beautifullish chunk of wilderwild he has seen in all of evertimes!! Have a looksee for your selfs, guys!! ……………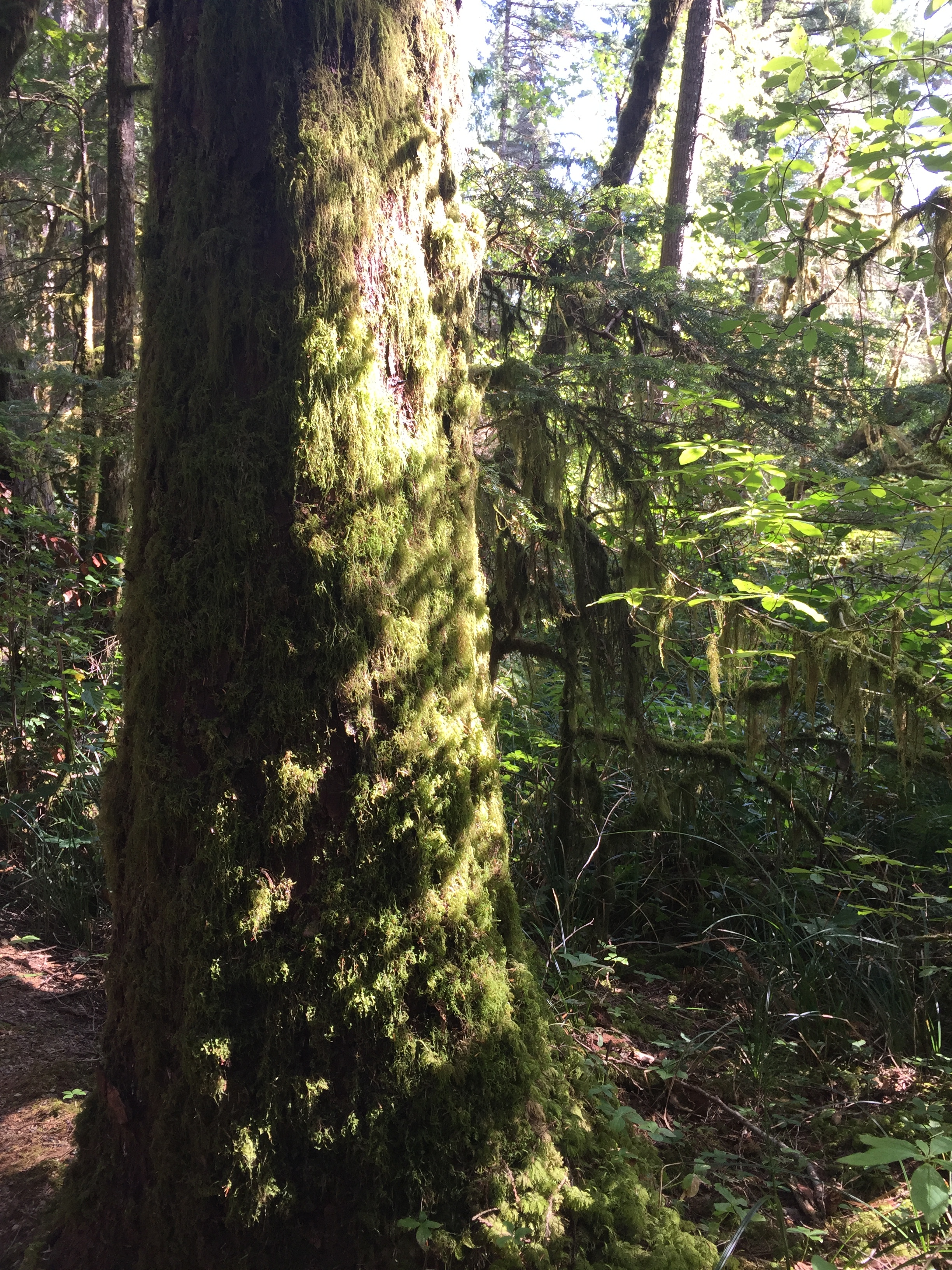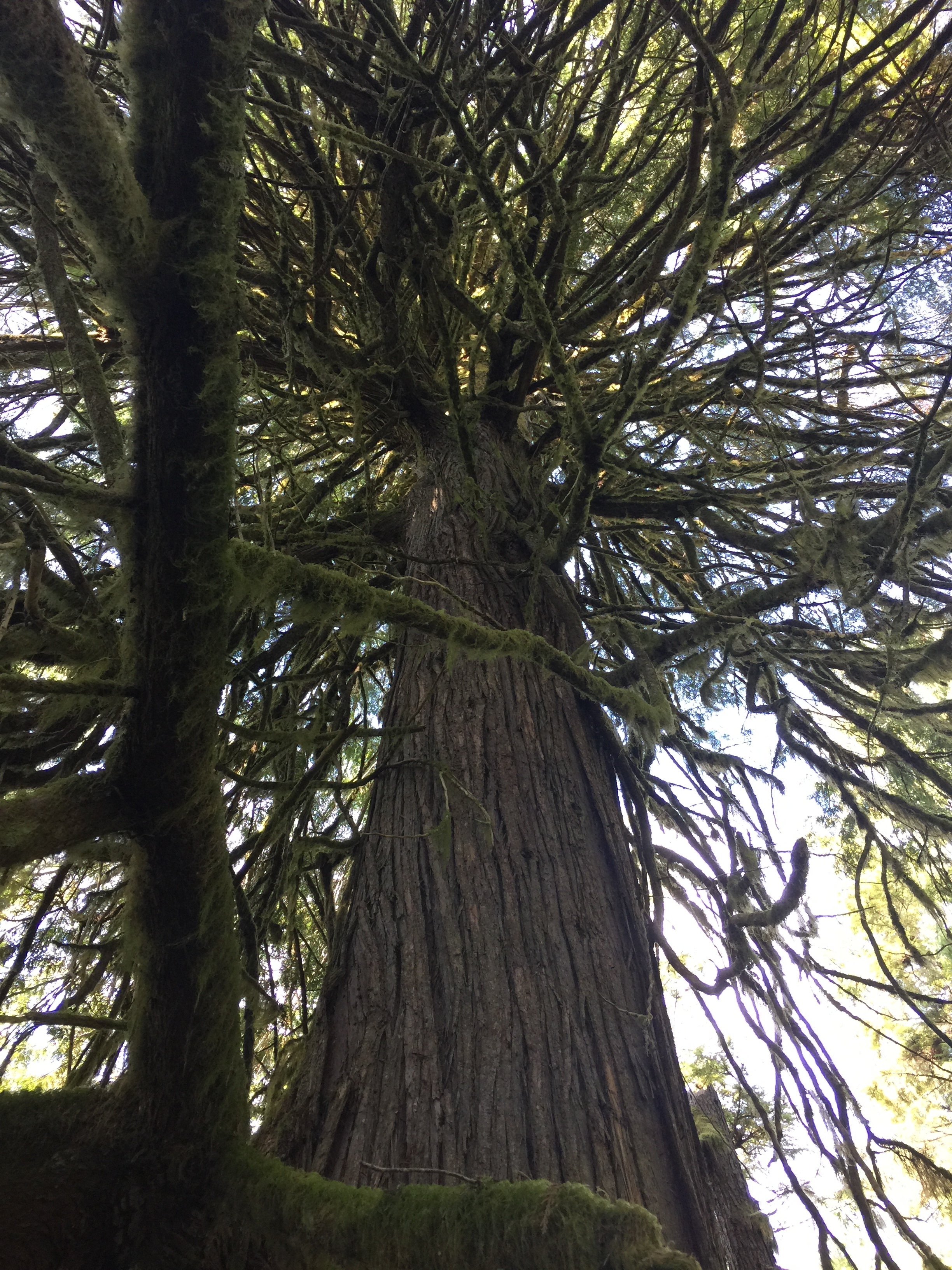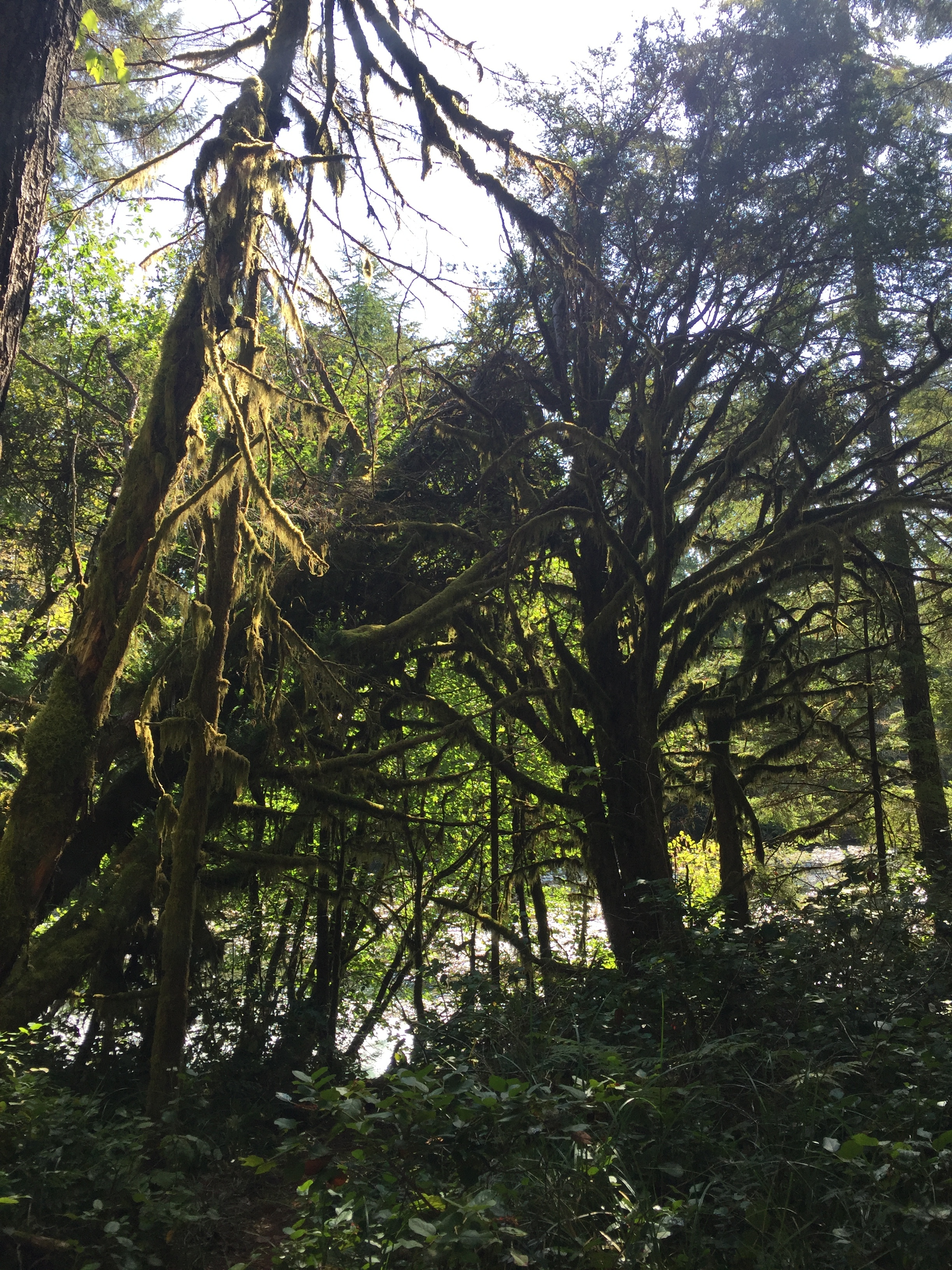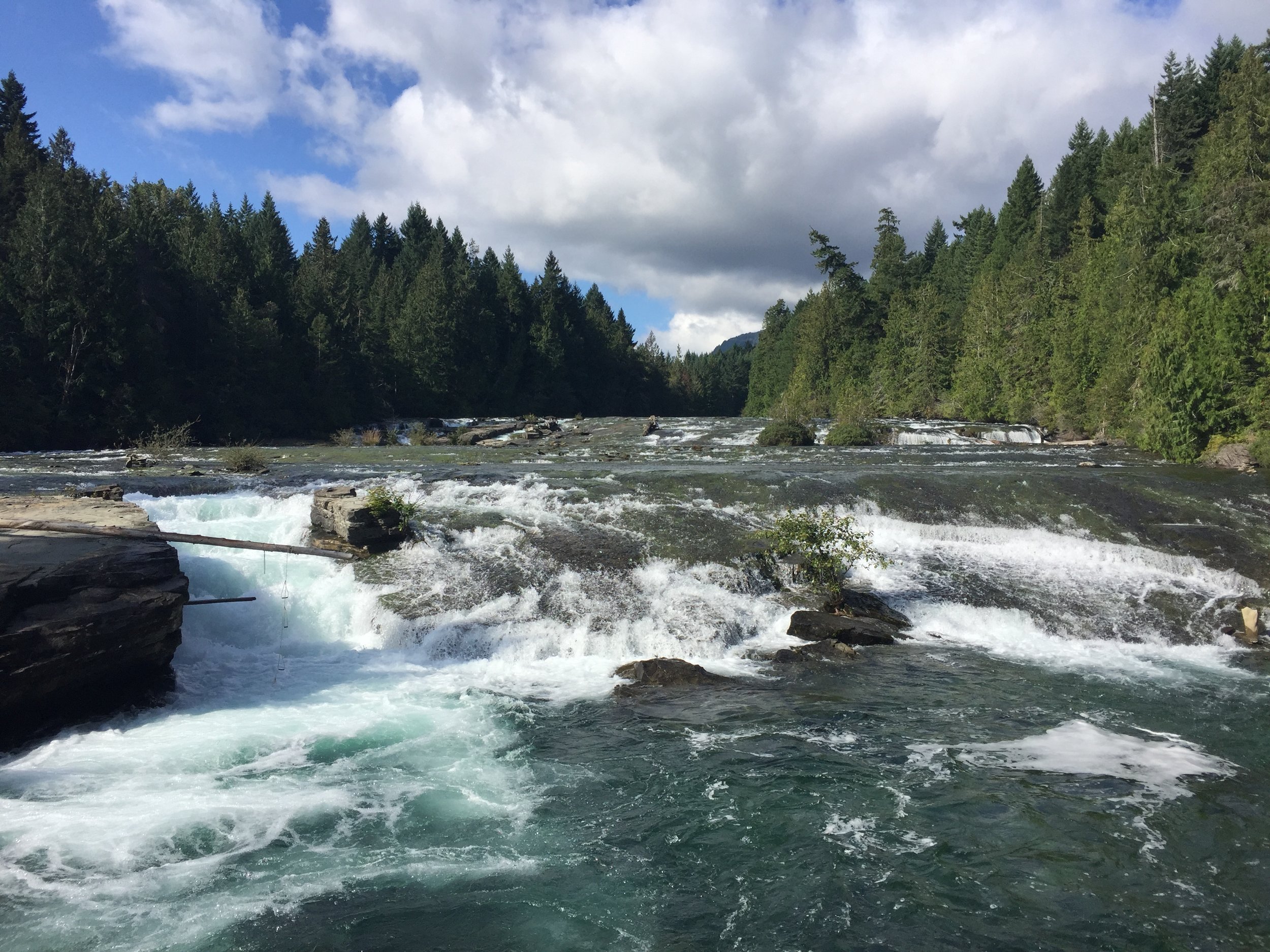 ooooOOOoooo!! Isn't that MAGICALLISH!!?? IKNOW!!
Great googilymoogily do I want to go to there!! Plus did you know what ELSE!!?? They have the coolist parks there, guys!! YES!! Plus you do not even have to keep your POPs onna safety string!! …………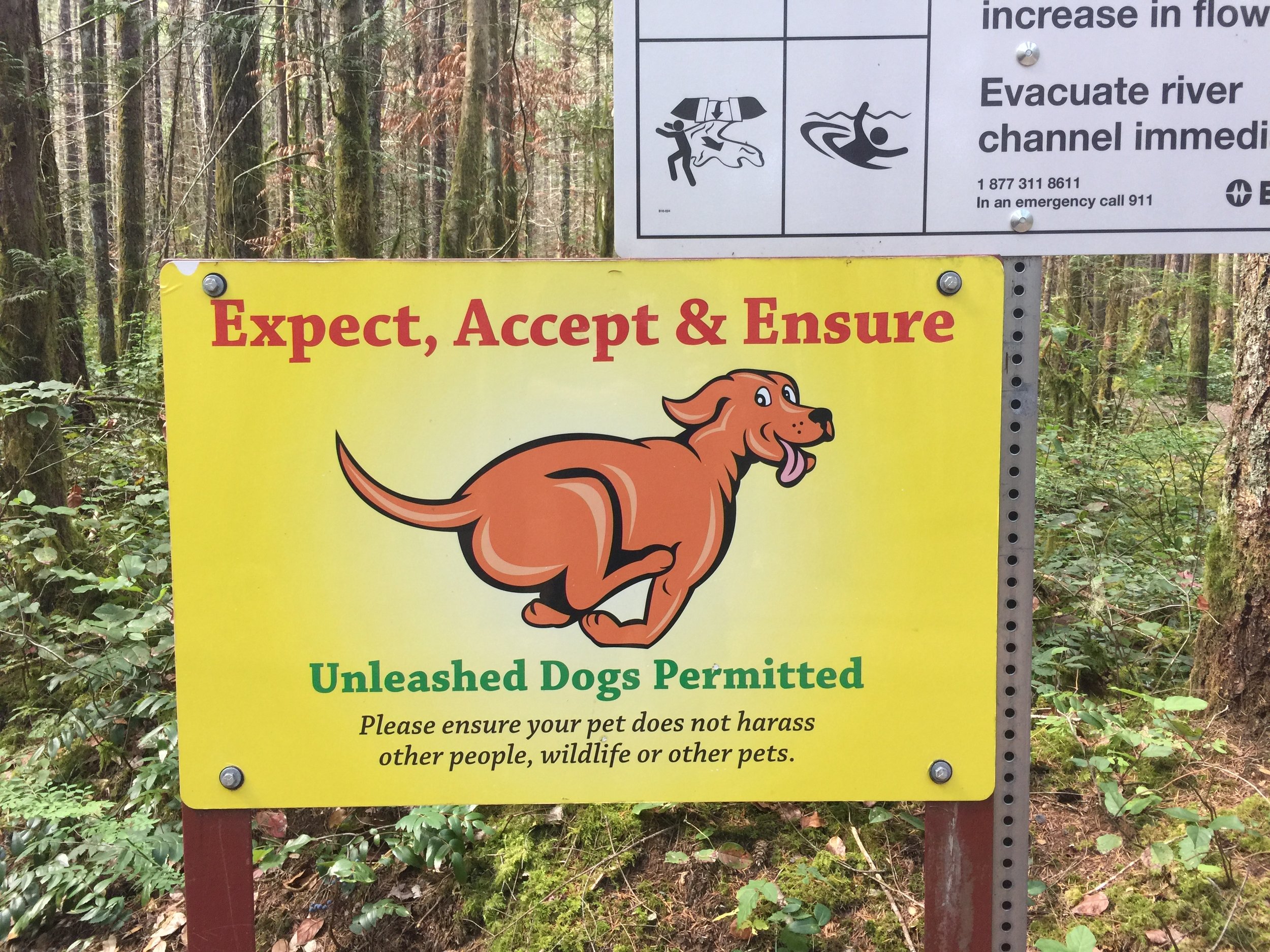 Isn't that AWESOMETIMES!!?? IKNOW!! For reals I KNOW!!
Butt prolly my most favouritist picturestories of POPs traveltrip to BEECEE (That is what peoples call British Columbia, guys!!) are from when POP founded a gigantical boulderock shaped just like a comfychair!!
Don't BLEEVE me!!?? Hee hee!! Then point your lookingmarbles at THIS!! …….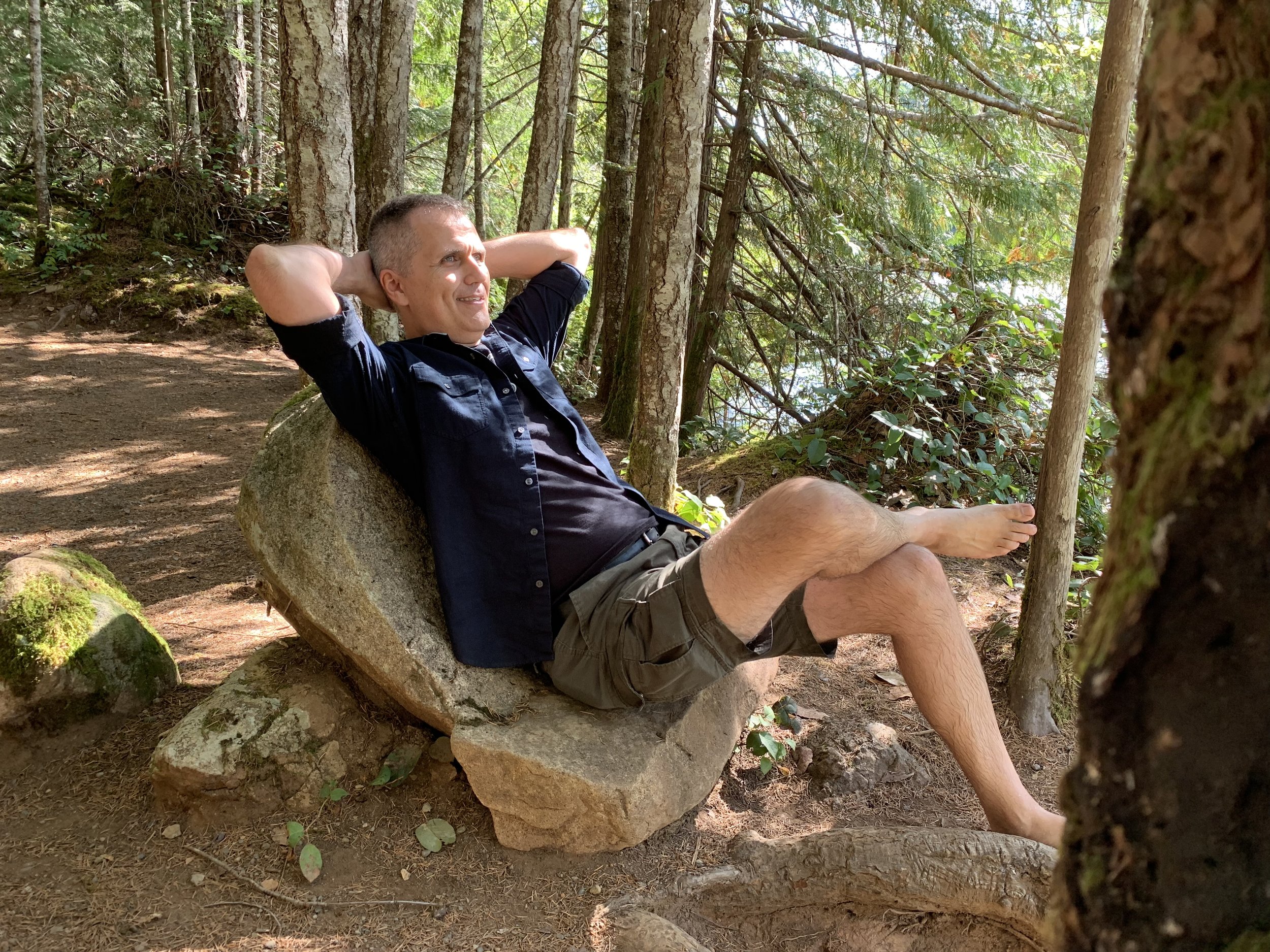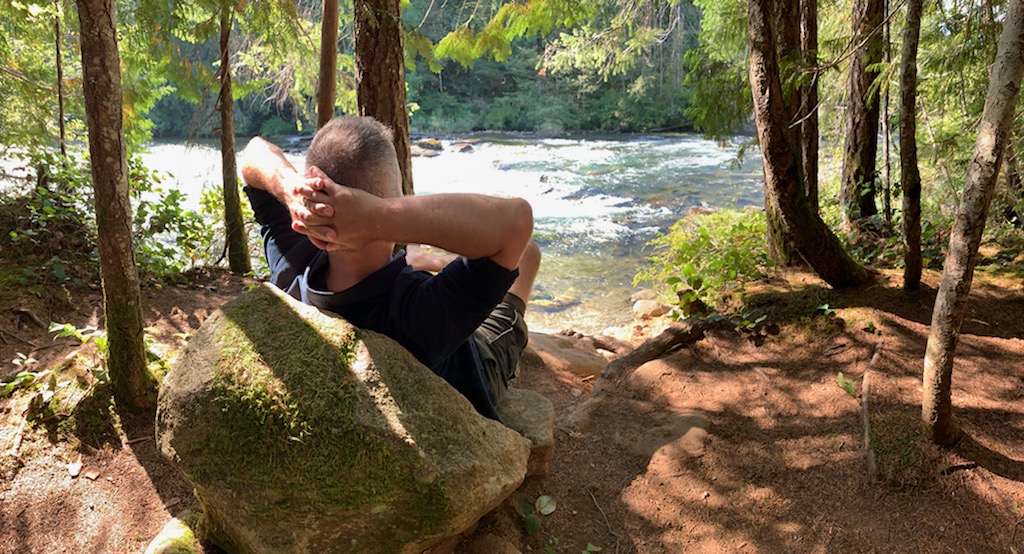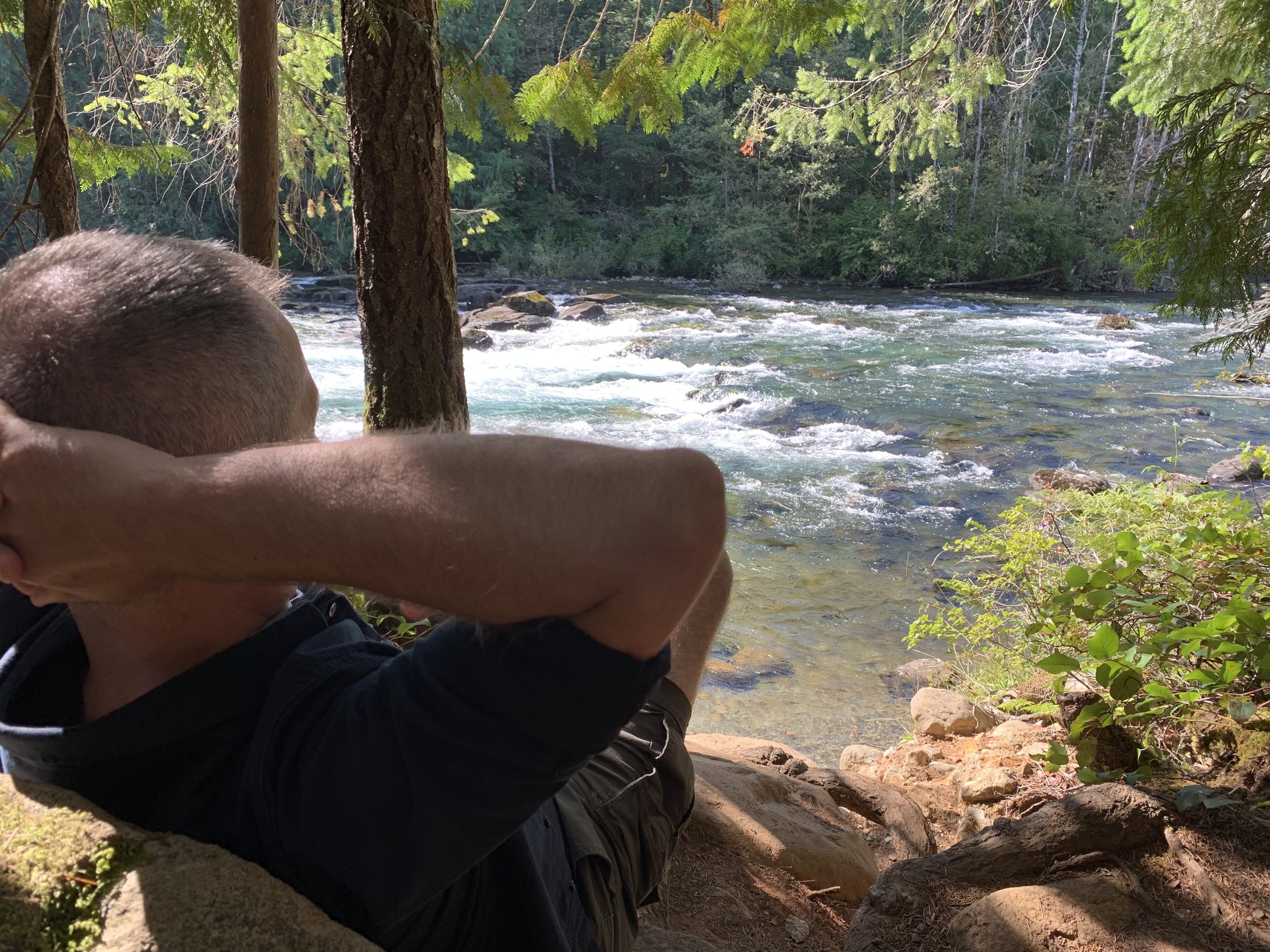 Sure looks like our POP is having the bestest times, don'tchthink!!?? ME TOO!!
Prolly 'cuz POP IS PART YETI, guys!! Plus everybuddy knows BEECEE is full-up with wilderwild PLUS … YETIPEOPLES!! Prolly that is how come he wants to make a shinynew foreverhome there too!! PROLLY!! It's just science!! …………..
Anyhoozle …. THAT was sooperfun, plus me plus Mirabelly sure hope we get to go to there soopersoon 'cuz it looks 'MAZING. YUP. Sure does!!
OH!! Wanna know what ELSE happened since we got to hang out with you guys!!?? Can you see!!?? What out buttparts are on!!?? …………
IT'S THE WOODEN HILL, GUYS!!
MUM totally put shinynew fuzziness onnit, plus now it is evenmorecomfier on our buttparts!! THE BEST!! ………..
BUTT … prolly you are thinkingthoughts …
"ARCHIEBRINDLETON!! MY LOOKINGMARBLES ARE LOOKERATING RIGHT AT
SOMETHINGS 'ROUND YOUR BURLY NECKPARTS THAT IS PIRATE RED!!"
plus …
"WHAT IS UP WITH THAT AND STUFF!!"??"……
Well …. Your lookingmarbles are totally right, guys!! Me plus Mirabelly are wearing prolly the coolist BANDANDERAMAS (Archie means bandanas - Mum) in all of everywheres!! Don'tchathink!!?? ………..
They are totally HANDY-CRAFTED and everythings, guys!! Just lookit the soopercool picturetag!! ……….
'Course, mine is PIRATE RED - 'cuz those are the fastest kind - plus Mirabelly's is pretty SPARKLEWHITE!! …………
Did you know!!?? They are a giftypresent from our friendlypal TYLERHANLEY who has a whole companybusiness called
HANLEY'S HABERDASHERY!!…..
They make gigantical piles of them, plus they come in sooper'mazing rainbowparts (colours), too!!
You should totally check them out!! 'Cuz if you like BANDANERAMAS for your puppypals, prolly you will not find waymorebetter ones than Tylers!! PROLLY!! ………..
I like 'em a whole bunch, PLUS ….. Tyler makes SOOPERDEEDOOPER SPECIAL ONES TOO!! ……..
Mirabelly's is one of the SOOPERDEEDOOPER SPECIAL ONES, GUYS!! Can you see!!?? Hee hee!!
Prolly NOPE 'cuz wanna know why!!?? 'Cuz it is not nightynightimes yet!! YES!! You can only tell this one is sooperspecial when the sunsmiles go to the dreamingplace!! CHECK IT OUT!! …………..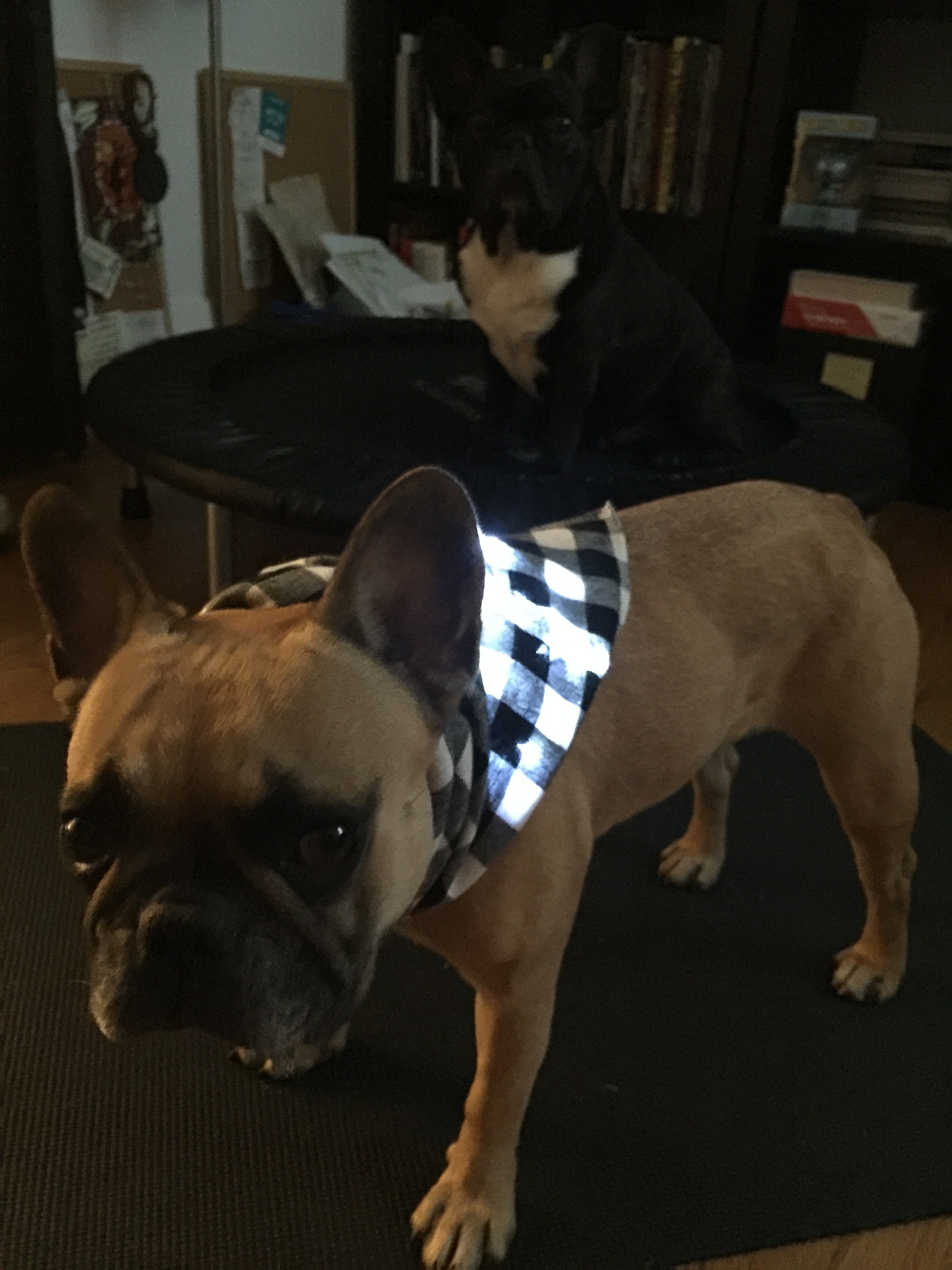 TA DA!! 😊❤️
MIRABELLY'S HAS SPARKELIGHTS INNIT, GUYS!!
Isn't that AWESOMETIMES!!?? IKNOW!! Mirabelly does not like to wear stuff so much, butt she luvluvLOVES this BANDANDERAMA 'cuz when it is all sparkelighted up, it makes her feel like a MAGICALLISH STORYQUEEN!! Yes!!
Plus they are soopergood for making your puppy easy to find when it is nightynightimes!! WITH SCIENCE!! ….
Pretty neato, amirite!!?? Pretty much!! Me plus Mirabelly can't even hardly wait to show them off to peoples when we are out exploradventuring!! YES!! Facteroid is ….
WE ARE GONNA GO-GO-GO RIGHT NOWABOUTS!! ………
So shanksh to our friendlypal TYLERHANLEY for our 'mazing, BANDANDERAMAS!! YES!!
Butt… now is the times for us to ……
GO-GO-GO!! 😊❤️😘❤️😍❤️
Here we are in the bellyparts of our rollycar, ROCKY, guys!! Yup!! Me plus Mirabelly are in our special TRAVELBASKETS, plus we are just waiting for MUM plus POP to put on our rollycar 'ventureharnesses too!!
Safety firstest, amirite!!?? YES!! …………
'Fore ROCKY starts to exploradventure with us, me plus Mirabelly just wanna say - UH OH!! ……..
Mirabelly sees a whole 'nother puppy doing walkingtimes by our buildinghouse!! ………
Great googilymoogily, she is really GIVING HIM THE BEANS!! Hee hee!! ………..
Anyhoozle …. from ME, Archie Brindleton, plus Mirabelly plus Mum plus Pop plus the whole, entire Brindlebunch … it was 'MAZING to see your faceparts a'gain, guys!! Sure was!! Plus NEXTEST times, we will show you the firstest place we wore our shinynew bandanderamas!! Promiseface!!
Truestory for reals no joshing seriousface we…
LUVLUVLOVE YOU GUYS!!
😊❤️😊❤️😊❤️
😊❤️😘❤️😍❤️ Forever plus everever!! YUP!! 😊❤️😘❤️😍❤️
S'Member to not forget to take real good care of yourselfs, plus if you want to make a cozypile with us, then mosey on over to the Dreamingplace, K!!?? K!!
H❤️H❤️H❤️