MORE FRIENDLYFRIENDS CAME FOR VISITATIONAL HANGOUT-ERY, GUYS!! (50 photos)
"Guys!! Guys!!" 😊❤️😊❤️😊❤️
"OVER THISAWAYS!!
CAN YOU SEE!!??
IT IS ME!! ARCHIE BRINDLETON COOLING OFF MY UNDERCARRIAGE IN THIS HERE BURBLECREEK!!" …..
"WHAT IS YOUR FACEPARTS SAYING!!??
YOU DON'T WANNA GET YOUR FEETS ALL SOAKERED!!??
OH!! OKEEDOKE!! NO WORRYTHOUGHTS!!" …….
"UST … JUST GIMME LITTLEBITS OF TIMES" …
So's I can chugga-chug 'cross the burblecreek to be inthesameplacefriends with you, K? K!!" ……
Hm. Hm. Hmmmm. Chugga chugga bloop bloop!! Hee hee!! ………….
Pretty close, everybuddy!! ……
Just littlebits morethers ……
… to get allways over to where …..
… YOU ARE!!
HI GUYS!! 😊❤️😘❤️😍❤️
Golly!! Is it ever great to see your faceparts 'cuz wanna know why!!?? 'Cuz for THIS picturestory, I am gonna tell you alla 'bout when sooper'mazing friendlyfriends came allawys from the Americaplace to be inthesameplace friends with ME, Archie Brindleton, plus Mirabelly too!!
Wha!!?? NOPE!! That was LASTEST weketimes, guys!! Truestory a whole DIFFERENTER bunch of friendlyfriends came THIS weektimes!! Check it out!! …………..
TA DA!! 😊❤️😊❤️😊❤️
Isn't this picturestory 'MAZING!!?? IKNOW!!
That is ME, ARCHIE BRINDLETON, plus MIRABELLY, plus MUM on the right paw side, plus most importantal of alls is LANE PLUS RHONDA WALTHERS too!!
YUP!! They came allaways from the WASHINGTONSTATEparts of the AMERICAplace, guys!! Isn't that awesometimes!!?? IKNOW!! They wanted to go DOOP DEE DOOP at my most favouritist parks, so did you know!!?? ……….
WE TOTALLY DID!! 😊❤️😊❤️😊❤️
YUP!! Here is me in MEDWAY VALLEY HERITAGE WOODS inna teensy burblecreek!! I was showing LANE plus RHONDA where I like to cool off my undercarriage!! YUP!! Then …. allasudden … WHAMMOKABLAMMO …
RHONDA JUMPED IN TOO!! 😊❤️
Hee hee!!
Isn't she the funnist!!?? INKNOW!! ………..
Plus here is her hubbypal LANE too!! Yup!!
Isn't this picturestory 'MAZING!!?? Truestory!!
See… LANE plus RHONDA came to our foreverhome for TOO WHOLE DAYTIMES!! Yup!! Butt for the firstest daytimes, MUM plus MIRABELLY could not come DOOP DEE DOOPing. Nope!! MUM had too much workerman work to do, plus Mirabelly is not all better e'nuff for going on sooperlong exploradventures TOO daytimes inna row, guys!!
So for the FIRSTEST daytimes it was only just LANE, plus RHONDA, plus ME, ARCHIE BRINDLETON, plus POP!! Yup!! BUTT … for the NEXTEST DAYTIMES …
EVERYBUDDY GOT TO DOOP DEE DOOP!!
YES!! Was sooperfun awesometimes for reals!! Yup!! Plus THIS times we went to see the very FIRSTEST FIVE SNORT PARK I everever founded: MEADOWLILY WOODS!! …………
That is where LANE plus RHONDA got to day "HI!!" plus "BURBLE URBLE URBLE" to MISTER RIVER, guys!!
Check it out!! Can you see somebuddy ELSE we got to say "HI" too!!?? Can you!!?? ………
You gotta look waymorecloser to see!! Hee hee!! …………
IT IS A GIGANTICAL PILE OF
CANADAPLACE GOOSES, GUYS!! 😝😝😝
They were all hanging out, cooling off their undercarriages too!! IKNOW!! ……………
Anyhoozle … it was soopercool to show LANE plus RHONDA allover MEADOWLILY WOODS, guys!! Sure was!! …..
It is some of the most prettiest chunks of place I have everever seen, plus the whole, entire Brindlebunch luvluvloves to share it with friendlypals!! I am not even joshing!! ………..
After saying "HI!!" to MISTER RIVER, we had to climberate this gigantical mountainhill back up to where the wildertrail was!!
"MUM!! RHONDA!! WAIT FOR ME AND STUFF, K!!?? K!!" …………..
After THAT we exploradventured for a whiles 'till I showed RHONDA a whole differenter place for cooling off undercarriages!! Yup!!
This here teensy burblecreek that is allatimes sooperchillybilly, guys!! Yup!! No matter how many degrees there are, this little guys neverever gets stinkywarm!! ………
Alls I wanna do is cool off my undercarriage nice and easybreezy, butt NOT MIRABELLE!! NOPE!!
Soon as she comes to where I am soakering, I wanna get wayfaraways 'cuz Mirabelly luvluvLOVES to do crazybananas splishysplashings!! SILLY PUPPY!! 😊❤️😊❤️😊❤️ …….
Speakings of Mirabelly, she went to see one of her THERAPIST peoples for a checking-up 'bout her SURGERYSTICHERY, plus they said she was doing 'MAZING, butt that she should not …
RUN SOOPERFAST

DOOP DEE DOOP for too long
So, to make sure she did not do too much walkingtimes, POP carried her a 'round like a junior babyperson!! He carried her for sooperlongtimes, guys!! 'Cuz he luvluvloves her with all his Happy Heart!! …………..
POP even went out front to let Mirabelly feel like she was leading our DOOP DEE DOOPing, guys!! YUP!!
Just so's you know, Mirabelly really, really, reeeeeeeeeeeeeeeeeely is doing soopergood, but her therapist says she needs about 10 more weeks before she should try to run at top speed. Her back legs are still a little wonky and if she starts running too much or too soon, it COULD slow down her recovery. - Mum plus Pop
We had the bestest times, plus then came allways back to our 'partmenthouse for ……
😊❤️ VISITATIONAL HANGOUT-ERY!! ❤️😊
Yes!! The BESTEST!! Shanksh to THE NATUREMAMA for n'venting the most 'mazing-ist, most beautifullish, most cozywarm daytimes too!! Basically BOTH daytimes were PERFECTAL for being in the Outsideplace!!
Seriousface!! ……..
I was POOPERED, guys!! SOOPERPOOPERED, even!! So MISTERLANE rubbed my belly 'till I went to the DREAMINGPLACE!!
BUTT Mirabelly wanted to Bop his faceparts real bad - like last yeartimes when they came to visit the FIRSTEST TIMES!! Yup!! Truestory for reals no joshing seriousface Mirabelly BOPPED him so good his faceparts swelled up!! Plus did you know!!?? MISTERLANE LUVLUVLOVED IT!! Ha ha!! ……..
I don't even 'member THIS part 'cuz my brainmelon was in the DReamingplace for crying out Pete!! …..
Mum plus Pop says everybuddy did lots'nlots of talkingtimes, butt … I DUNNO, GUYS!! I don't 'member any of THAT stuffs!! Not even littlebits!! ………
……… zzz…zzz..zz.z.z.z.zzzzzzzzzzzzzzzzzzzzzzz…ZZ.Z..Z.Z.Z.Z.Z.ZZZZZZZZZZZZZZZZZZZ …
Anyhoozle …. I was not doings so much for hanging out and stuff, butt wanna know who ELSE showed up to be inthesameplacefriends with LANE plus RHONDA!!?? ………
😊❤️ UNCLE DANNY!! ❤️😊 …..
Yup!! MUMUM letted him come hang out too, plus that was sooperfun!!
MAYBE!! I DUNNO!! I WAS IN THE DREAMINGPLACE!! Ha ha!! ……….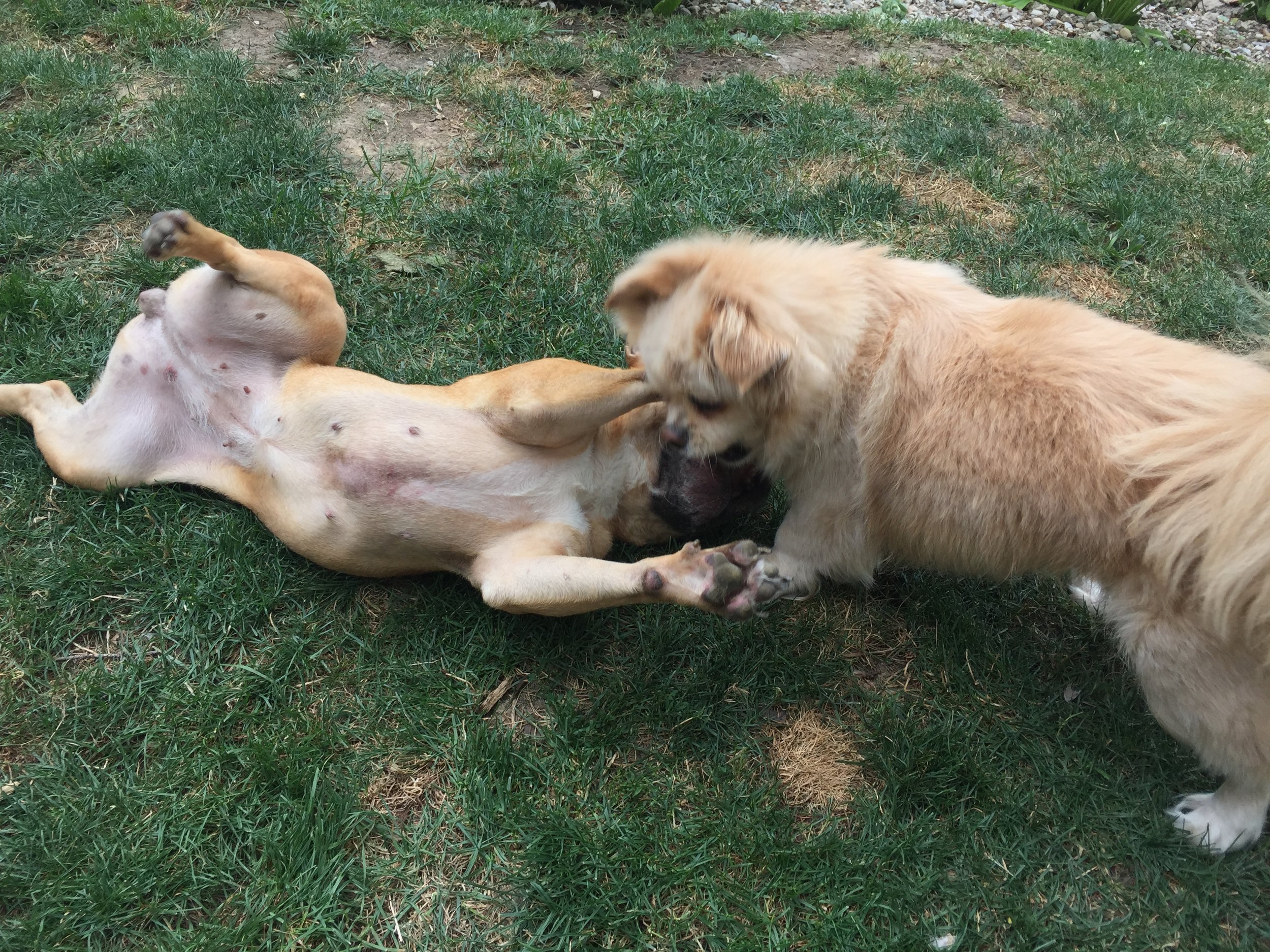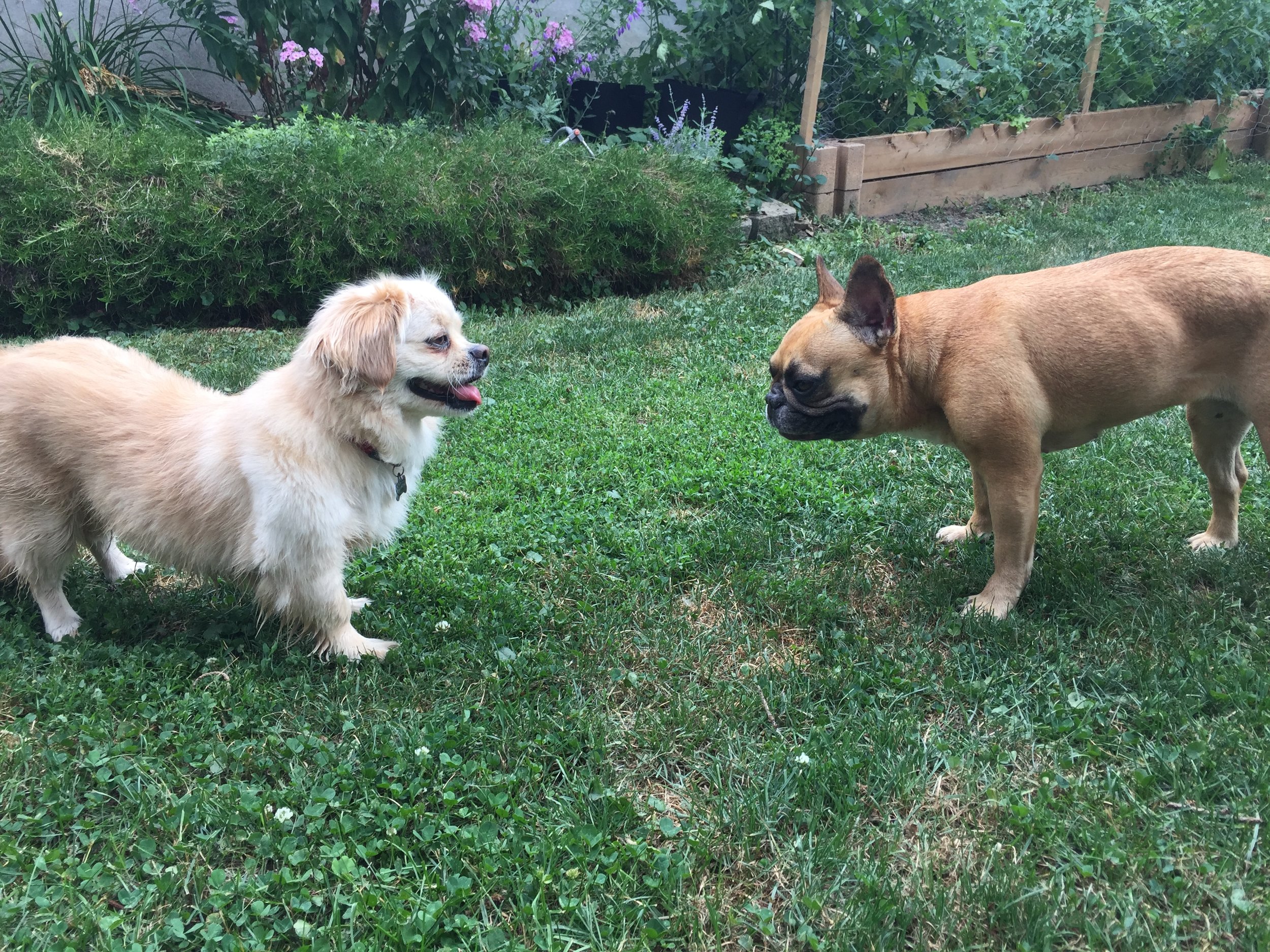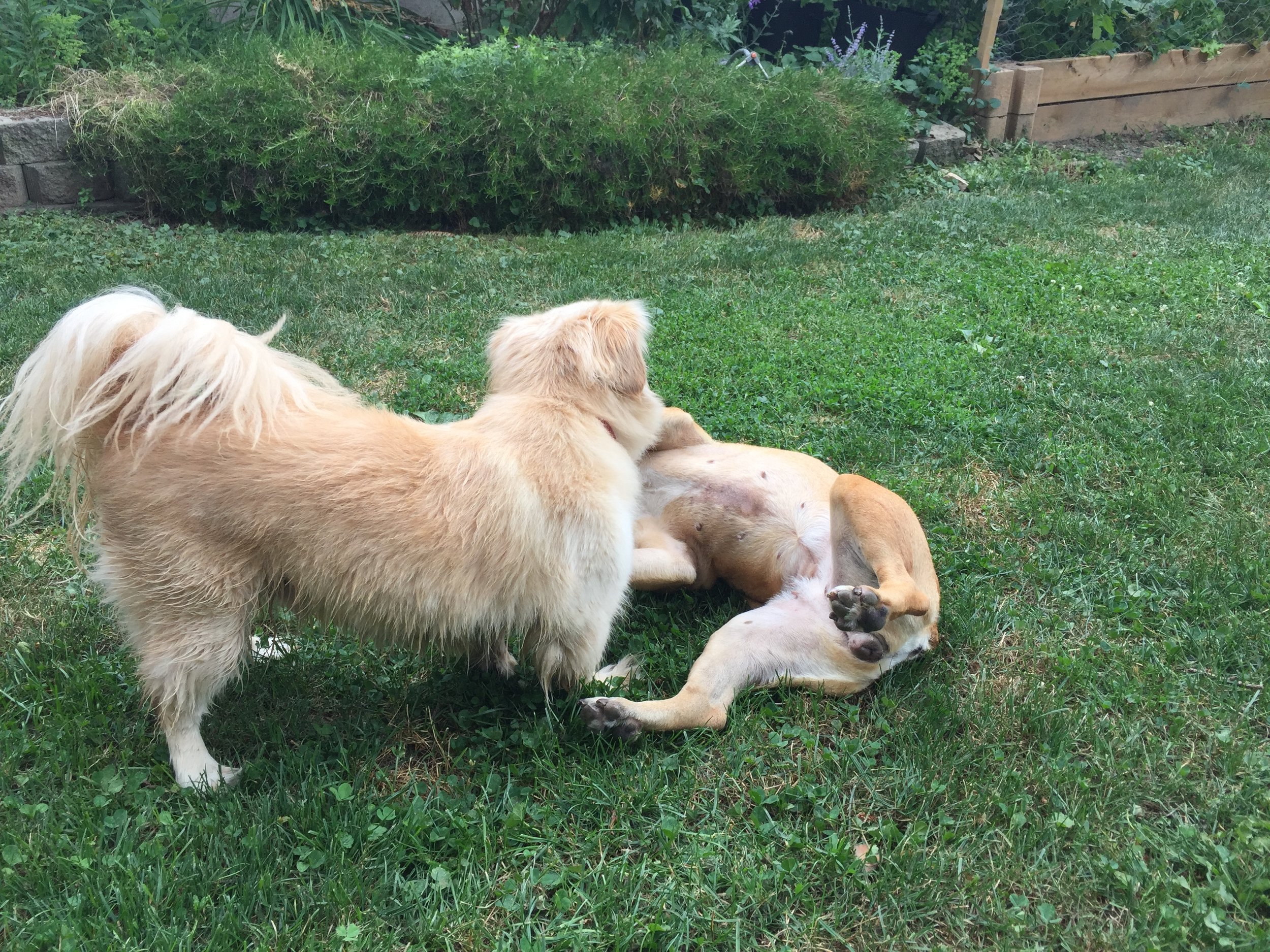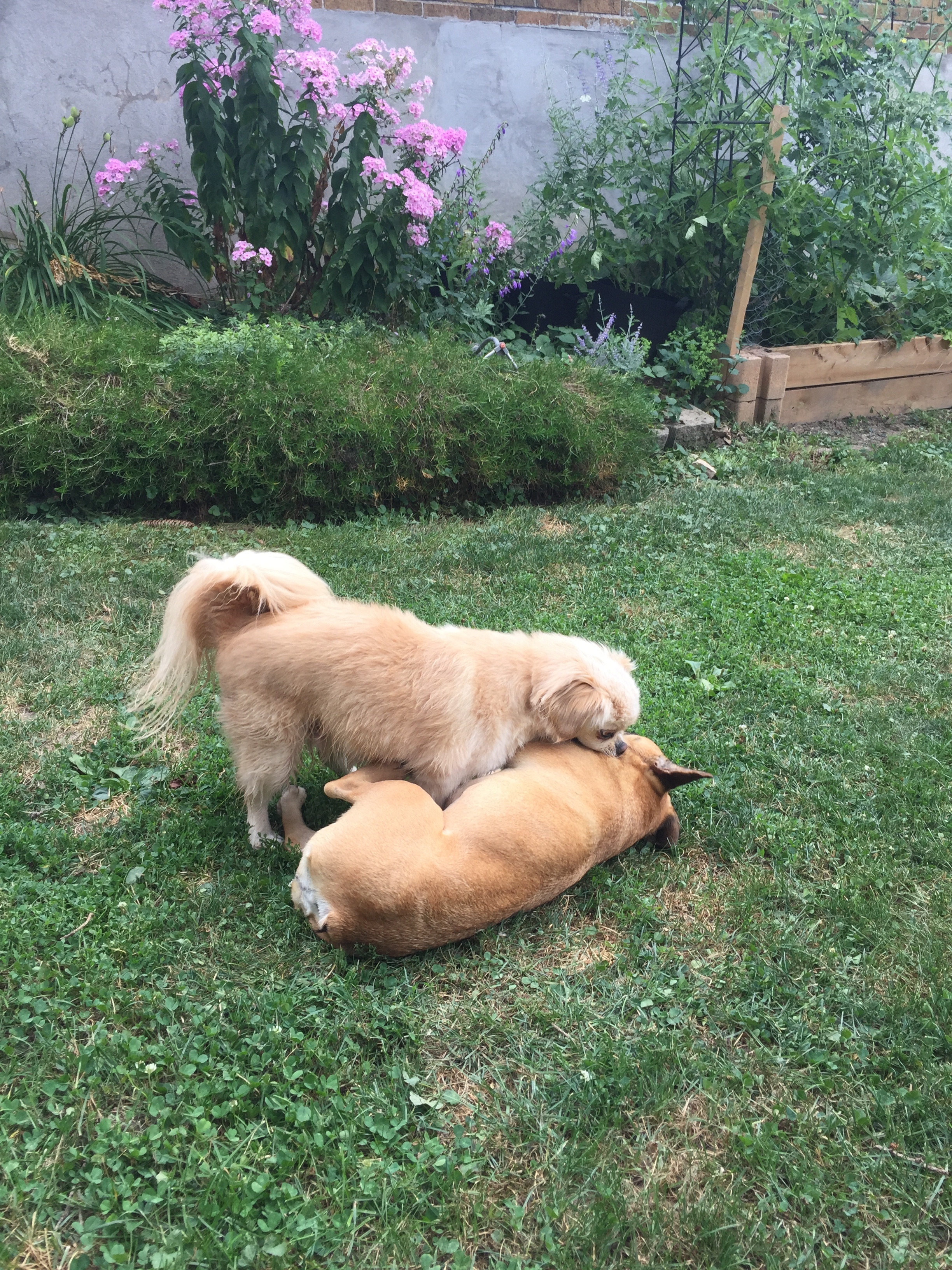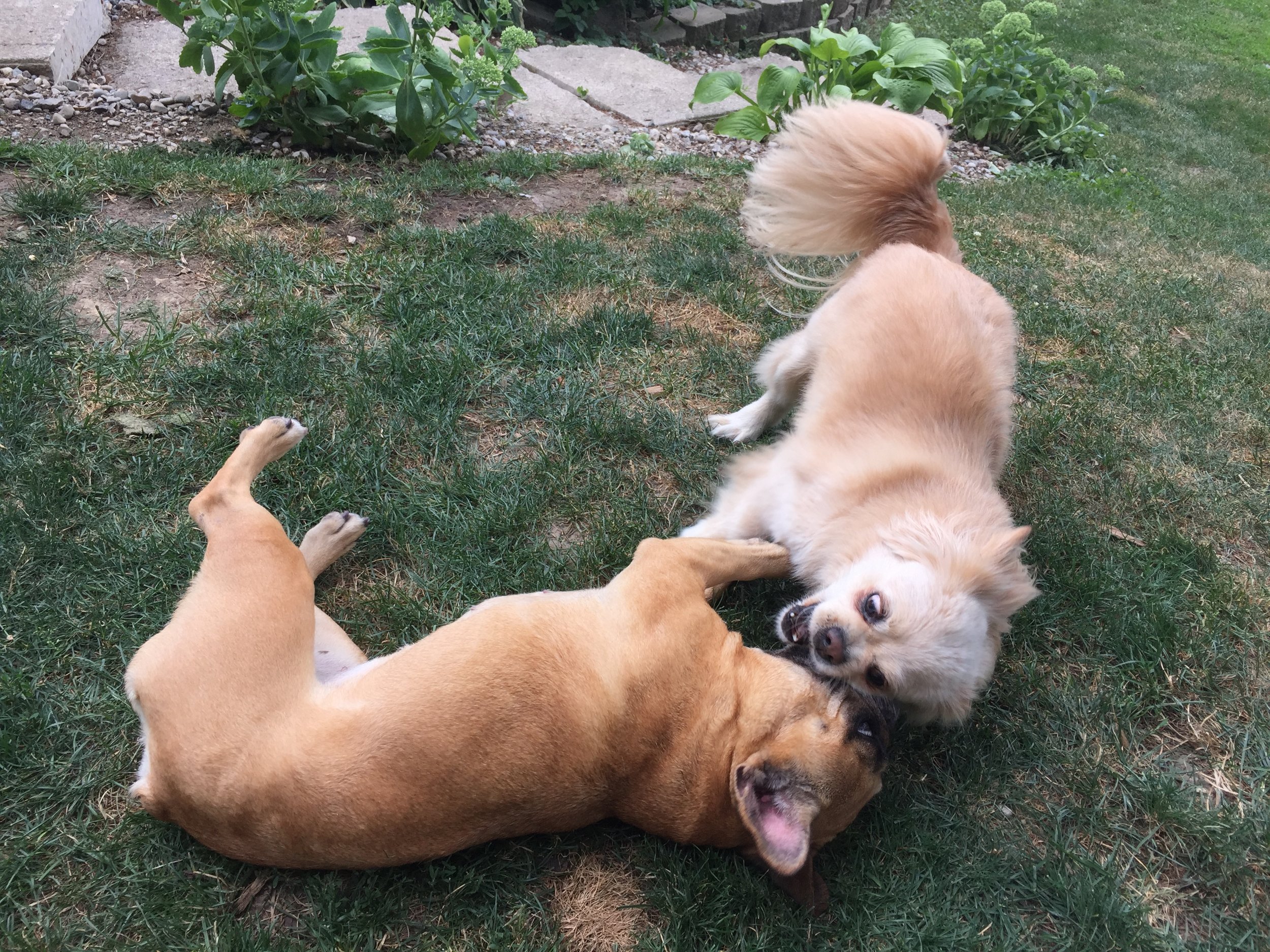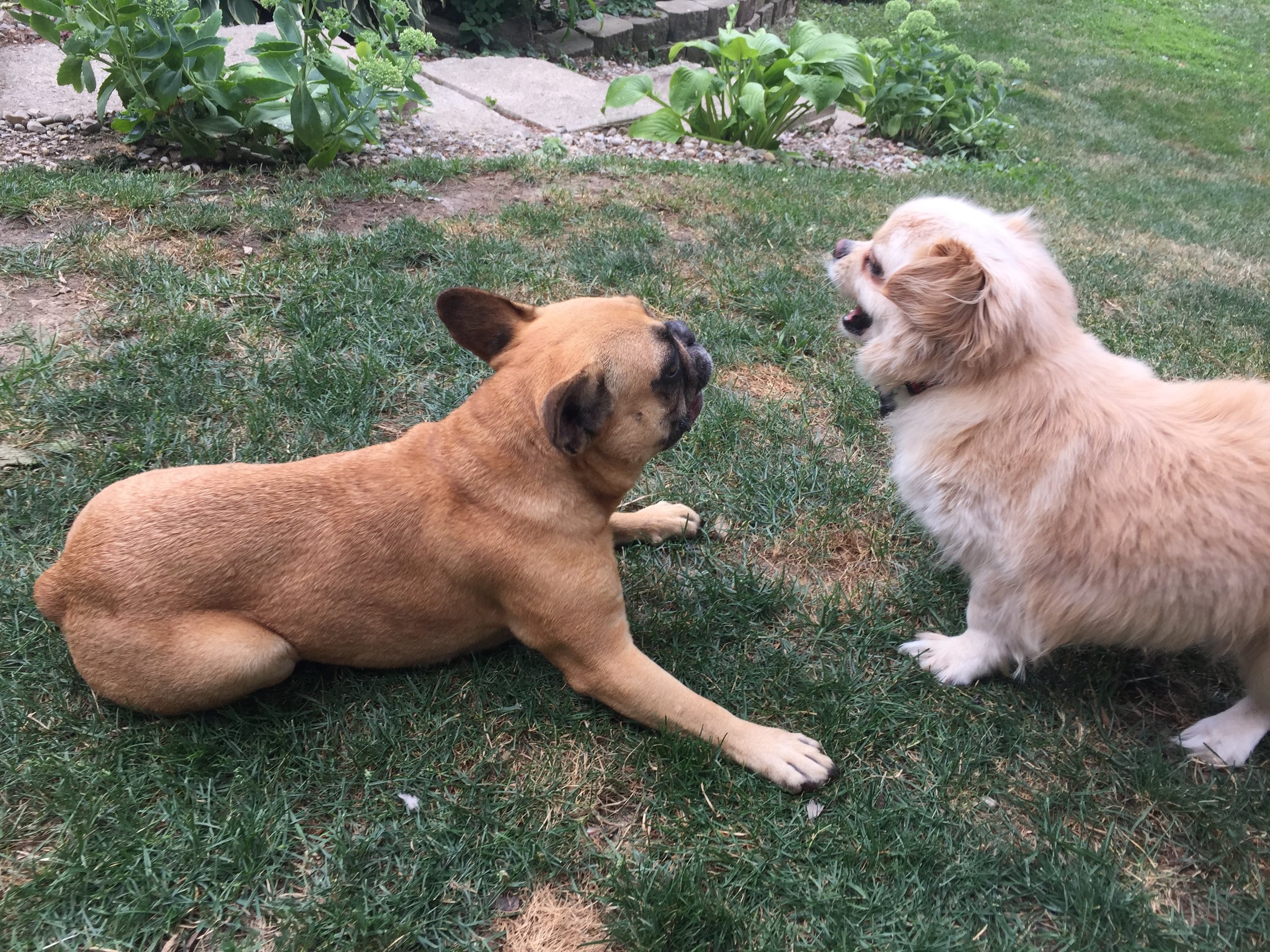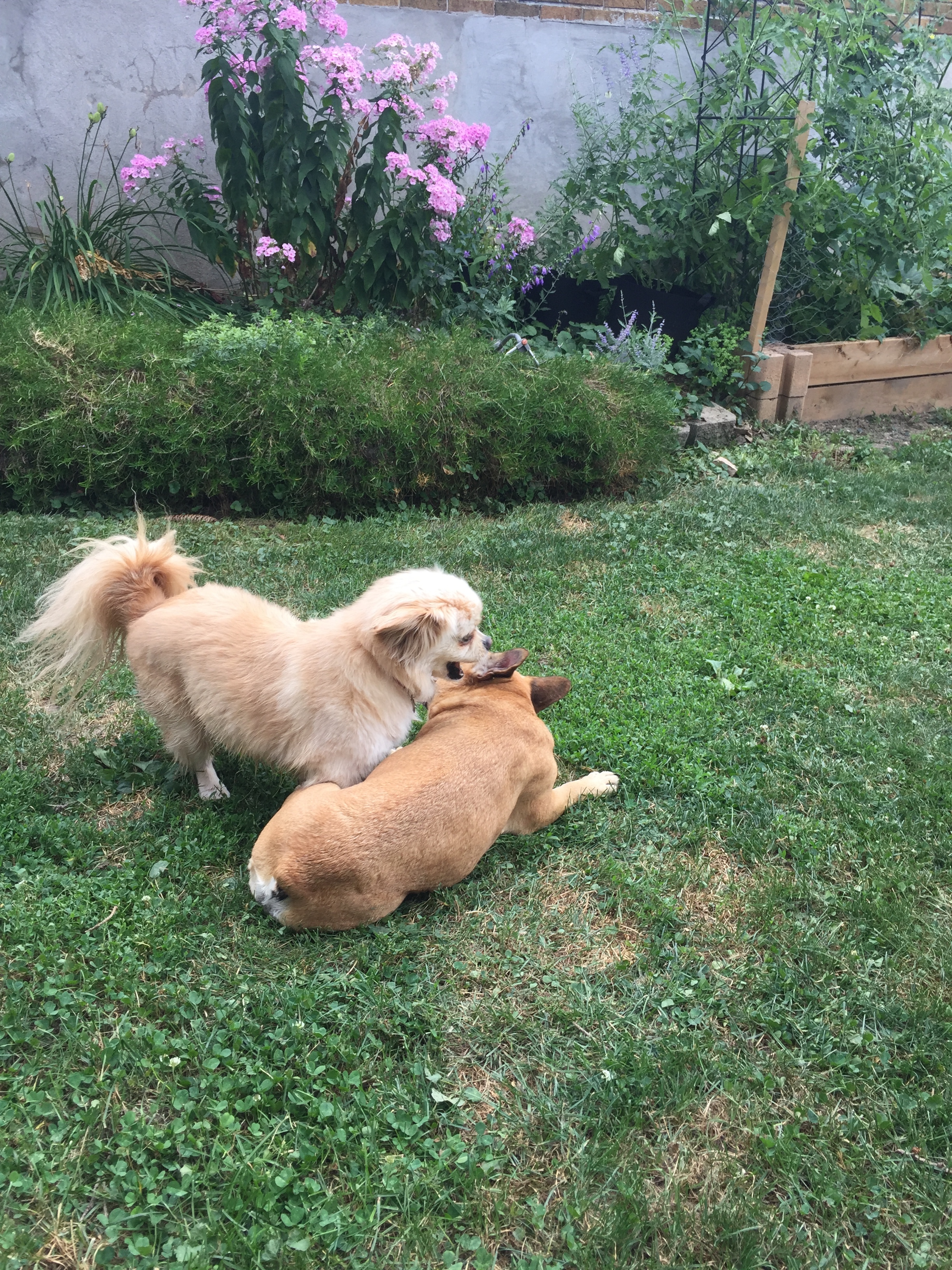 Butt MIrabelly says SHE plus UNCLE DANNY had big piles of sooperfun awesometimes GOOFBALLERY, plus that SHE jumped on HIS brainmelon real good!! Hee hee!!
PLUS… she says UNCLE DANNY got so stinkywarm from BESTIEWRESTLING that …………
HE JUMPED IN THE PUDDLEPOND!!
😊😊😊 "HI UNCLE DANNY!!" 😊😊😊…………
Anyhoozle …
Latertimes I came back from The Dreamingplace to say byebyes, plus then LANE PLUS RHONDA got in their rollycar to go-go-go allaways back to their foreverhome.
I was still soopersleepy from TOO WHOLE DOOP DEE DOOPings IN THE WILDERWILD, butt … I am sooperglad I got to say byebyes. Yes. The whole, entire Brindlebunch did 'cuz truestory we luvluvLOVE when peoples come to do visitational hangout-ery, guys!! FOR REALS!! ………
So a SOOPERSHANKSH to LANE PLUS RHONDA for coming allways to see us, plus for being such 'mazing friendlyfriends!! YES!! 😊❤️😊❤️😊❤️
Plus SHANKSH to YOU GUYS
❤️❤️❤️ for being such 'mazing friendlyufriends too!! ❤️❤️❤️
From me, plus Mirabelly, plus Mum plus Pop, the whole, entire Brindlebunch just wants to say how much we luvluvlove YOU guys from the basement of our HappyHearts!! YES!!
😊❤️ See you latertimes, everybuddy!! ❤️😊
Plus … if you need more HappyHeartHugs with extra lovings, 'member to not forget:
COME SEE US IN THE DREAMINGPLACE, K? K!! 😊❤️😘❤️😍❤️
H❤️H❤️H❤️
H💜H💜H💜